- What is the best video filter app or software?
- How do I put a filter on a video?
- Any video editor with filters?
Filters are basically effects that you put in your video clips or images to enhance your video and make it more impressive. But lots of people don't know how to add filters to video by themselves. That's why I write this post here.
In fact:
You have two ways to put a filter on a video:
1) Select a video camera filter to shoot a video with filter effect directly - Expensive
2) Get a video editor with filters, and use its built-in filter effects to enhance your video performance - Cost-effective
Obviously, the video filter editor is easier to find & get than a professional video camera filter, especially when you're already a bit familiar with video editing, then you must have heard of some very famous video editing softwares such as Adobe Premier, Sony Vegas Pro, iMovie that also provide filter effects.
However, as a beginner or semi-professional user, tools like Adobe video editor or Sony Vegas Pro could be a little bit complicated, so today I'd like to take a full-functional video editing software called "Filmora Video Editor" for beginner and semi-pro. In this post, you're going to learn how this video filter editor works on Windows or Mac computer.
Now, let's drive right in...
Filmora Video Editor - Best Video Filter Editor for Windows/Mac
Filmora Video Editor is a very useful and easy-to-use video editing software. It is suitable for both who are new to video editing and for those who have had a passion for video editing. This program comes with 200+ filter & transition effects, so that you can directly apply the desired filters to videos within 1 simple click. And it also offers users 1000+ other special effects of overlays, title, elements, etc. by default.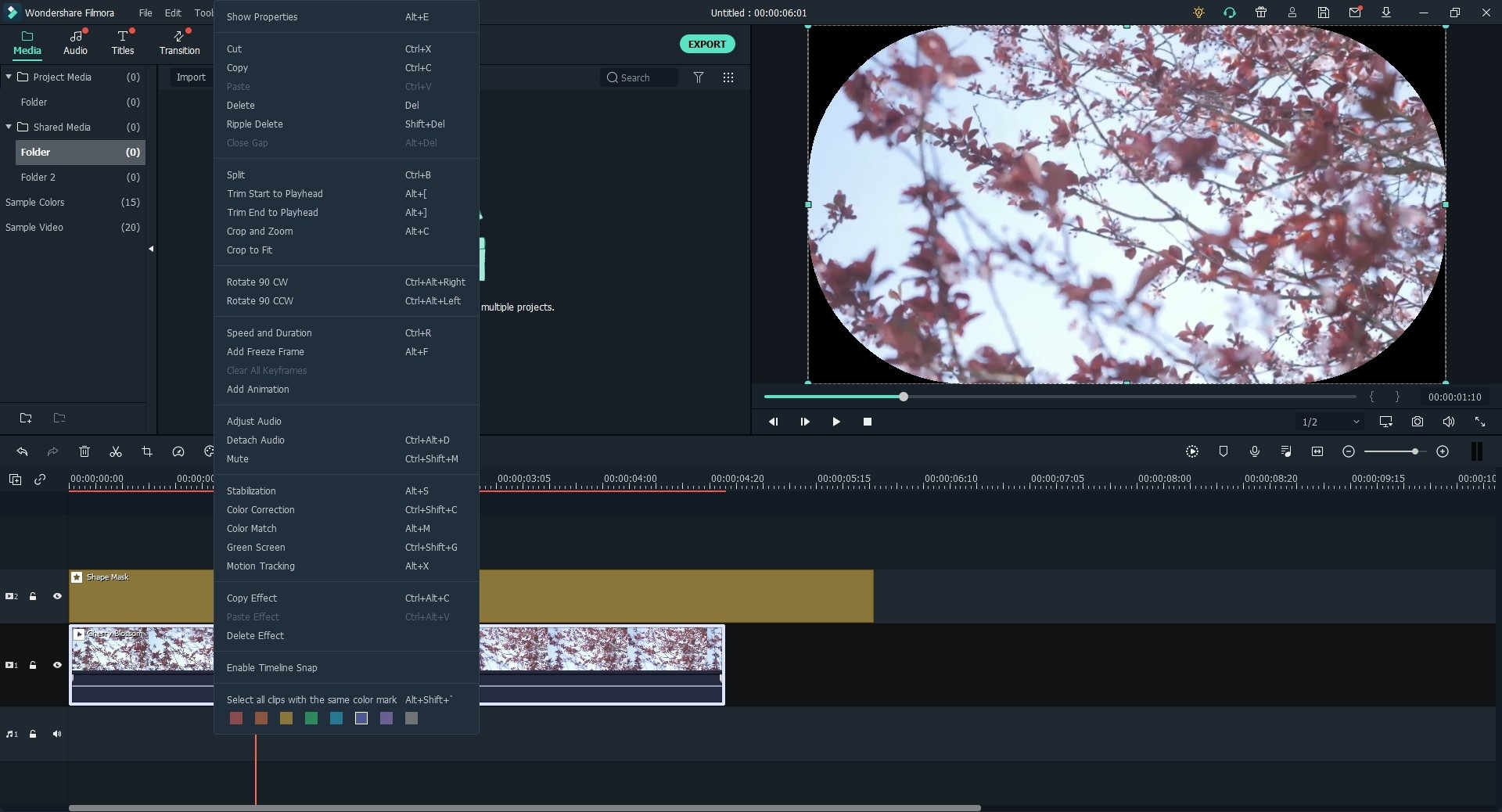 Key Features:
Supports almost all the popular video formats, audio files and images. No incompatibility issues;
Hand-picked filters, overlays, motion graphics, titles, intro/credit. More effects are added regularly;
Special effects, like green-screen, split-screen, face-off, etc. are available as well;
Export video in multiple formats or directly optimize videos for YouTube, Vimeo, etc.
---
How to Add Filter to Videos using Filmora Video Editor with Filters?
Step 1: Import video to Video Filter Software
To start with, please drag and drop your video to this program. Alternatively, you can click "Import Media Files Here" to browse and import your video clips as well.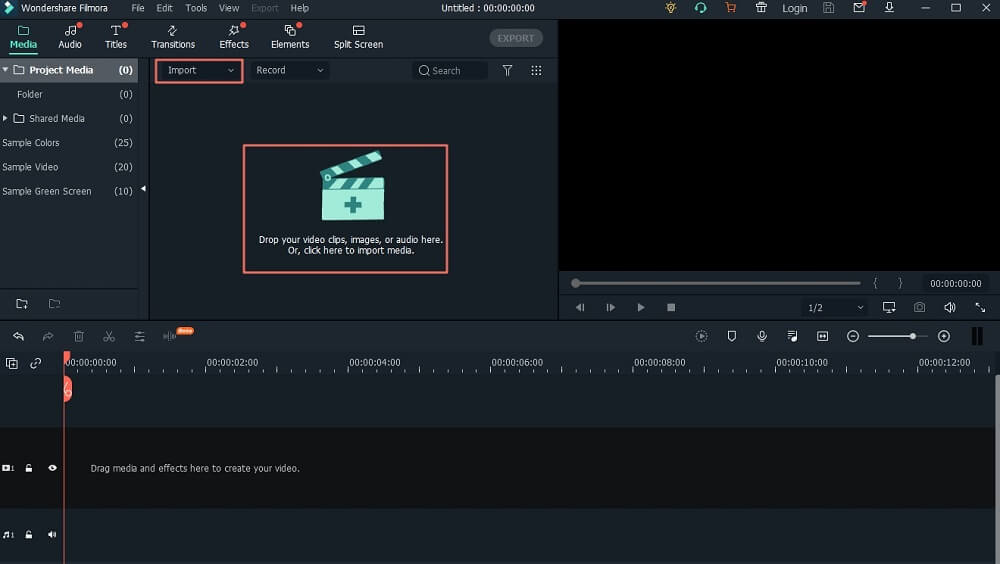 Step 2: Drag the video to timeline
In this step, you need to add your video to the timeline for editing. After that, you can split or cut a video to the length that you need, and begin to add filter to a video as you like.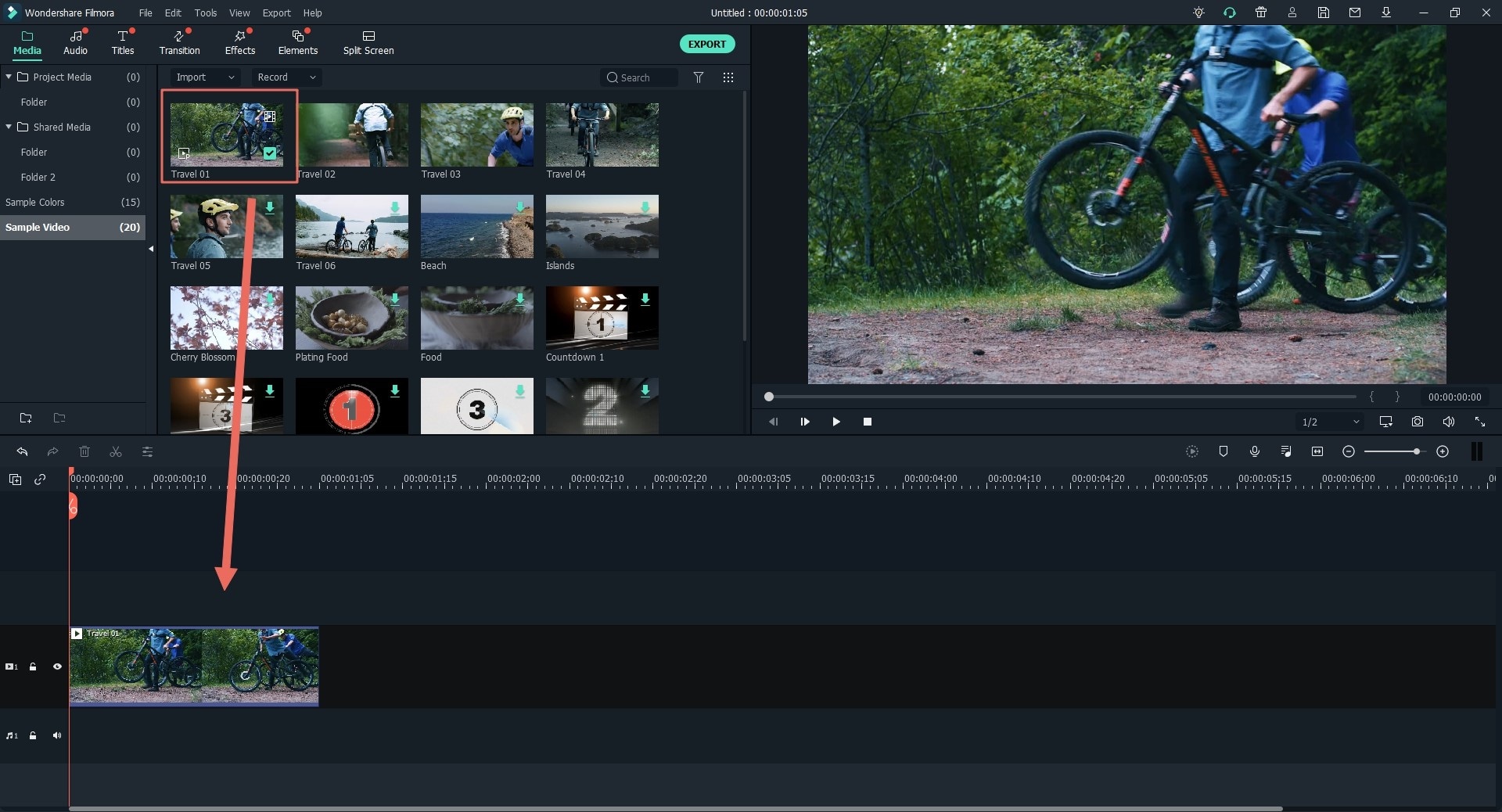 Step 3: Add Filter Effects to Video
Now you can click the "FILTERS" button on the panel to continue. As you can see, there are plenty of filter effects available. Just select one of them and add it to the corresponding" area of timeline below. After that, you can preview the video before exporting it.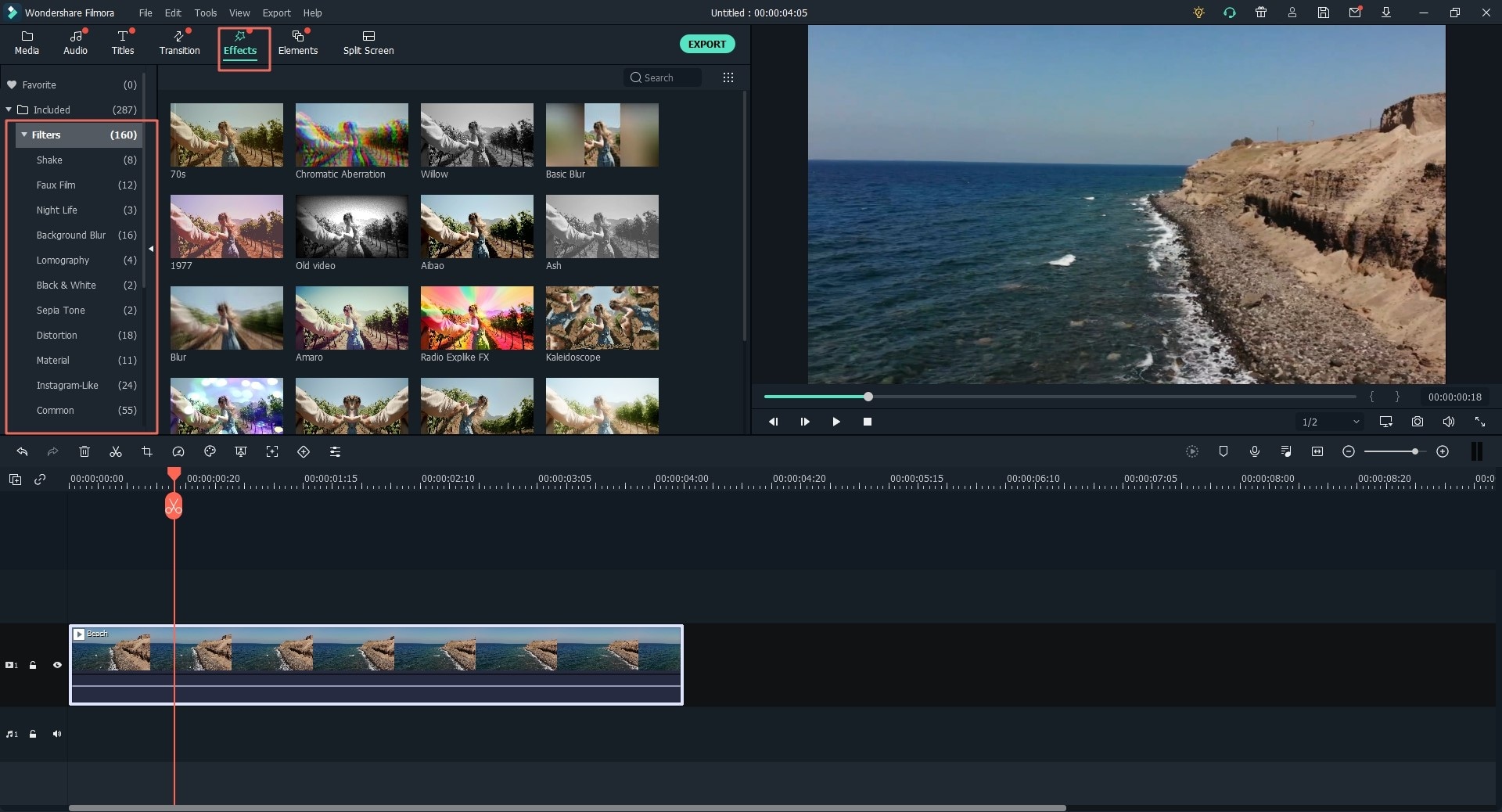 Step 4: Export the video file
In the last step, you can hit the "Export" button and then set the output format and device for your video. Finally, you will successfully save your video with zero quality loss.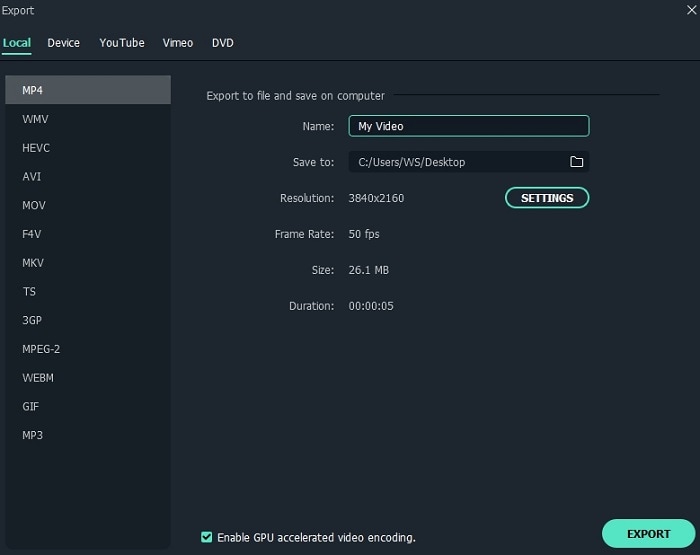 Done! This is the whole steps of adding filters to a video. Very easy, right? Actually, since I have mentioned in the above, Filmora Video Editor or Filmora Video Editor for Mac is a full-functional video editing software for beginner and semi-pro, so it also allows users to edit a video as follows:
- How to make a split-screen video on PC/Mac
- How to split video into frames
- How to overlay videos (with step by step guide)
---
More Tips You Might Want to Know about Filters for Videos
Video editing is a very interesting field that has developed through ages of hard work and creativity. Ever wondered how these Hollywood movies go about making Superman flying in the skies or at least trying to delude you into thinking as such? How does Harry Potter plays with his wand to cast all sorts of spells and do stuff out of the ordinary?
Well, the secret to all these screenplays is nothing but professional video editing. Today, in the age of computers and sophisticated technology, video editing has become more than just changing backgrounds and colors. It has moved beyond simple transitions to more complex editing such as Green screens, sound editing and much more.
Can't Miss: 10 Awesome Video Filter Apps on App Store and Google Play
Video editing is therefore a very exciting area of work. However, for a starter it may seem very discouraging. You might be thinking that this field is only for professionals with advanced knowledge of video editing. However, the truth is that these professionals were once just like you. They learned and became the best in their fields. What's more, given the technological space today, there are so many software and programs that can easily give you a start with video editing.
So, let's learn how to edit a video from a beginner to professional with Filmora Video Editor easily.