- Which is the best video editing software for Mac?
- Is iMovie a good editing software?
- What is the best software for video editing free?
It might be difficult for you to answer the above questions immediately, but I'm sure you can get the ideal answer after reading this post. Today, you're going to learn 5 best Mac video editing software with its features, targeted customers, pros and cons.
Thus, it could be quite easy for you to pick up the proper tool to edit a video on Mac by yourself.
The advanced tips?
Well, I have also made a tablesheet to present and compare the 5 video editing software for Mac in one place. And this will help you make a decision at the shortest time.
Now, let's get started...
Part 1: Filmora Video Editor - Best Video Editor for Mac & Windows
Filmora Video Editor for Mac (or Filmora Video Editor) is the most popular video editing software for Mac with affordable price which offers almost all the video editing tools you may need when editing a video on Mac. It requires no professional skills for both beginners and experts. So you can handle it ASAP when you're eager to get out of the complicated Adobe video editor like Premiere Pro, After Effects, etc.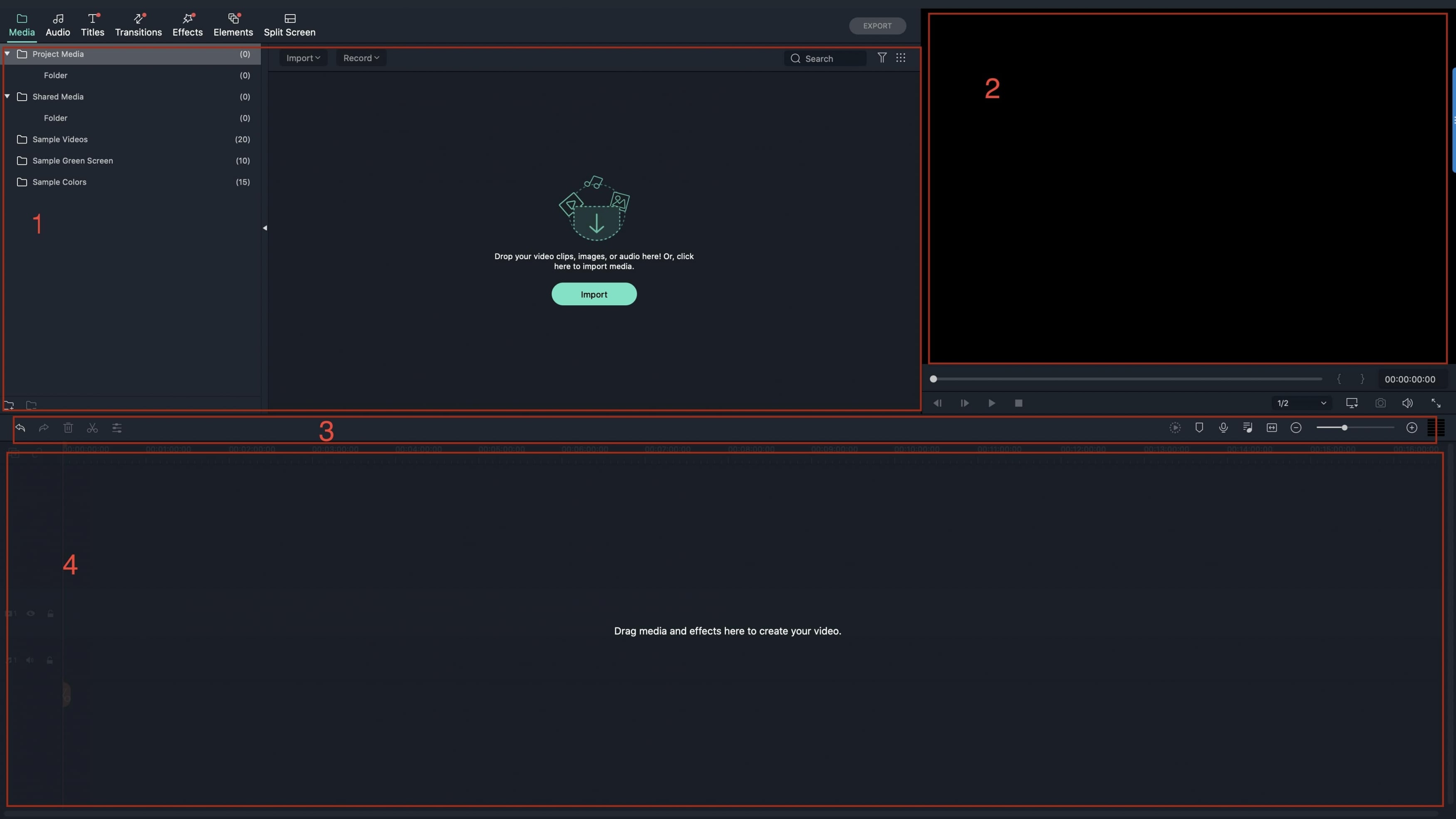 Key Features of Filmora Video Editor:
Basic and advanced video editing tools help you to adjust the video's saturation, contrast and brightness, etc. or create green screen, PIP, split-screen video easily.
Offers unlimited motion elements, face-off, filters, transitions and overlays to stylize the videos.
4 different ways to export and save the edited video to local disk, social platform like YouTube, Viemo, etc., device or DVD disc freely.
...
How to Perform the Best Mac Video Editing Software?
The whole process of editing a video on Mac with this Filmora Video Editor can be summarized into 3 simple steps. They are:
1. Import Files - Import video from the local disk to the program and drag it into the timeline for editing.
2. Edit Video As You Like - Apply all editing skills or effects you want to the video in the editing panel.
3. Export - Export and save the edited video to your desired output format.
If you want to know the detailed steps about how to use the every single function, please click here to learn how to edit a video on Mac.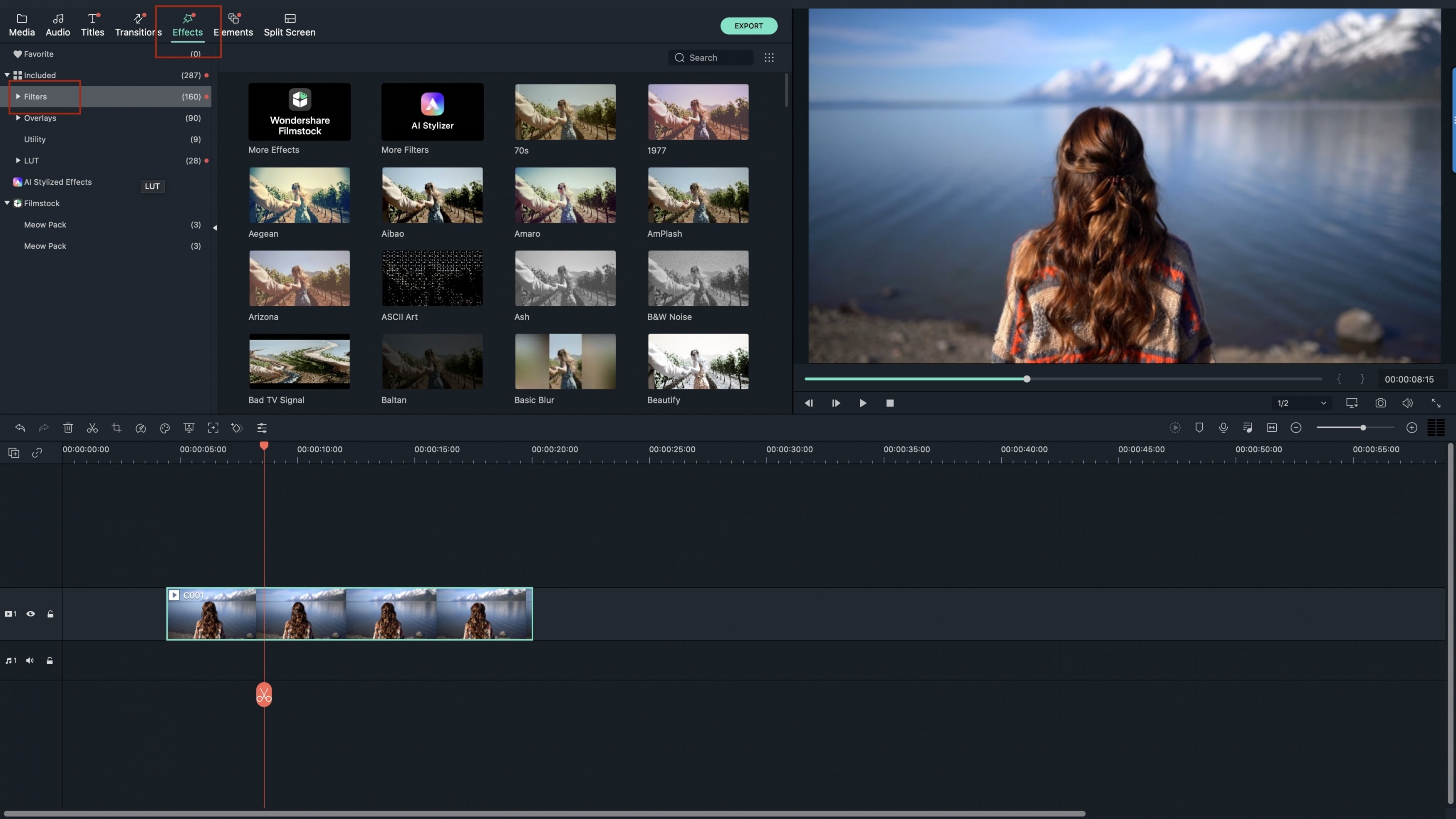 ---
Part 2: Top 5 Free Video Editor Software for Mac OS X
1. iMovie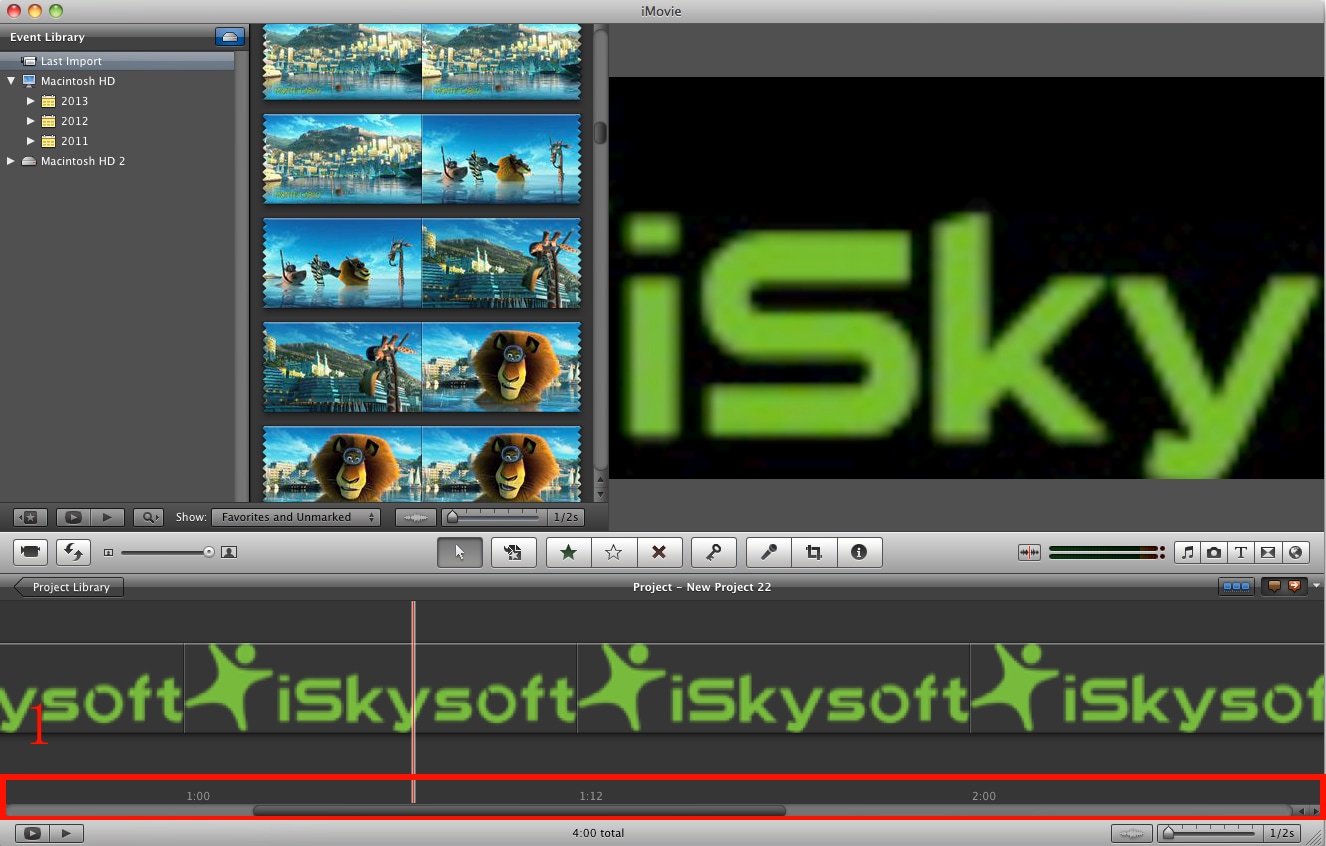 Of course, iMovie doesn't need any introduction to MacBook users. The default editing software for all Mac OS including Mac OS X is a great basic software that allows you to easily add videos, perform basic editing and add cool effects from a range of palette of over 20.
The reason why most users prefer iMovie is the easy integration with iCloud. The latest iCloud update even allows you to sync videos directly while you are editing them. You can save multiple copies at various stages of editing to make sure you get an option to choose the best effect. It is available free of cost with original Apple products. You can buy it for nominal fees if you lose the licence number. You can get started with everything you need to know about iMovie by watching the tutorial video available on the iTunes link given below. After watching the video, you will be able to get on with editing movies at a nearly pro-level in no time!
Rating: 9.6/10
Here are also something about the iMovie alternative software for your reference!
---
2. Avidemux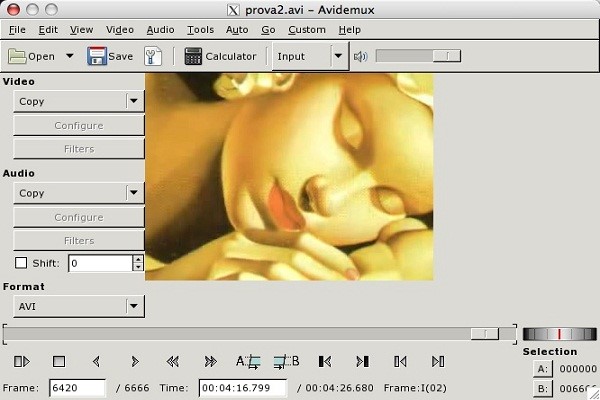 Avidemux is a leading free video editing software for Mac OS. It is an open source software with a range of features that allow you to carry out simple video editing tasks with ease and with speed.
Avidemux free video editor can handle most of the common video formats including MP4, AVI, MPEG, MKV, MOV, FLV, 3GP and DivX. Being an open source software, it is completely free to use. More tech savvy users can surely make the most of Avidemux by changing the source code around to suit their needs. Admittedly, Avidemux isn't the software that will let you create high-quality professional movies. But it will certainly help you carry out last minute video editing tasks with ease. The latest version of Avidemux supports Mac OS X perfectly.
Rating: 9.0/10
---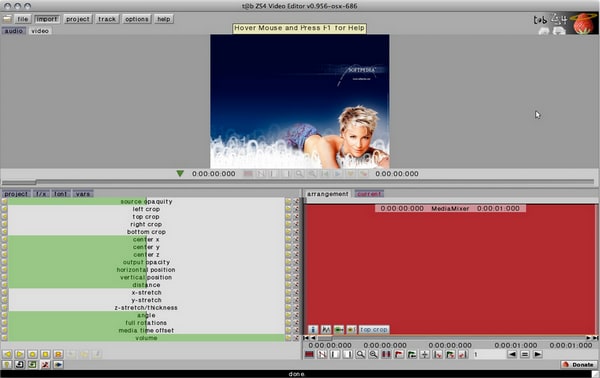 ZS4 Video Editor is another video editor for Mac just like Avidemux. It's an open source software create by combined efforts of many users like you. It was first published in 2012 as a beta project. Today, ZS4 Video Editor is best known for taking into consideration the basic needs of an average MacBook user and streamline it to fit those requirements.
ZS4 Video Editor for Mac can easily handle popular video extensions like MOV, VOB, MP4, AVI, DivX, MKV and FLV.
ZS4 Video Editor also has a state of the art contribution code that tech-proficient users can use to add and suggest new features for upcoming ZS4 updates. ZS4 Video Editor is a great tool for amateurs as well as experts. The two modes of operation mean that you can choose to just use it or to contribute to the source code community with your knowledge.
Rating: 8.5/10
---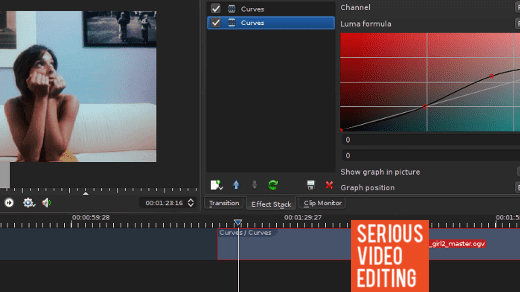 Kdenlive is a hugely popular name among Linux users. It's like the iMovie or Windows Media Player counterpart for Linux systems. The editing arm of Kdenlive is equally effective, too. In 2014, Kdenlive was announced by Cnet to be the best alternative to paid options like Sony Vegas and Movavi Video Editor.
For last 3 years, Kdenlive has made available their revolutionary Kdenlive video editing software for Mac users. The latest update means that you can use Kdenlive for free on Mac!
The features include all basic editing services like trimming, blending, embedding, merging, overlapping, audio syncing, converting and compressing. Kdenlive is a user-contributed software. So, if you like the functionality and the features available with the free software, you can choose to donate whatever amount of money you wish to help the project keep going.
Rating: 8.0/10
---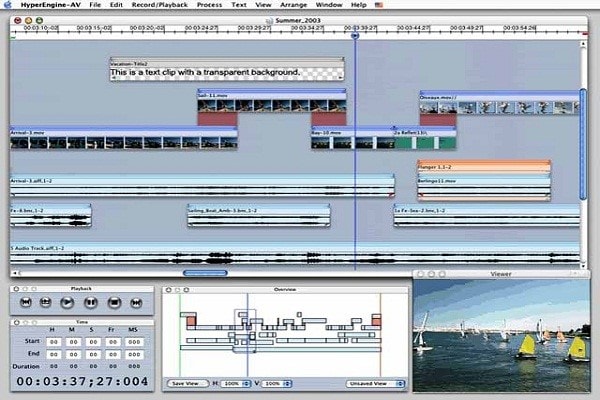 Our last proposition for you is HyperEngine-AV, another free video editing software for Mac. You can capture, edit, and export audio and video files, and even to create quality DVDs with your movies. It offers you twelve studio quality effects, and you can also add info and credits, titles, or karaoke lyrics. We like it a lot because it comes with editable fonts, colors, styles, and many more.
Rating: 7/10
iMovie Vs. Avidemux Vs. ZS4 Video Editor Vs. Kdenlive Vs. HyperEngine-AV
| | Ease of Use | Source Code | Cloud Compatibility | Video Host Integration |
| --- | --- | --- | --- | --- |
| iMovie | Beginner friendly | Closed | iCloud and Dropbox | YouTube, Vimeo, iTunes |
| Avidemux | Beginner friendly | Open | No | None |
| ZS4 Video Editor | Intermediate | Open | No | None |
| Kdenlive | Beginner friendly | Open | No | YouTube |
| HyperEngine-AV | Expert | Open | No | YouTube |
---
Filmora Video Editor vs Free Vdieo Editing Software for Mac, Which One is Better?
Now, you've see the introduction of Filmora Video Editor for Mac and 5 free video editing software for Mac, which one are you ready to try first?
In my opinion:
The 5 free video editing software for Mac can provide users with some basic editing functions, such as split, rotate, cut, and so on. But in most situations, they cannot satisfy a complicated video editing needs.
Thus,
If you only need to simply edit a video like cut, combine or something like that, you can take these free Mac video editing software as your final option;
But if you want to create an awesome or cinematic video, Filmora Video Editor for Mac could be a better option than these free video editor software.
Anyway, you can take a free trial on these software one by one before you finally making a decision. And I hope this article is really useful for you.