Today, I'm going to show you exactly how to create a custom intro to brand your YouTube channel or videos for YouTube.
In fact, an intro is always used to introduce everyone about the channel and some key highlights of the video. And the quality of an intro will directly determine whether the user continues to watch your video. Moreover, the facts have proved that an excellent video intro for YouTube can improve almost 70% viewers than the same video. Considerable data, right?
And I should point something out:
This is a non-technical YouTube Video Intro Maker.
So, if you're not super technical (like me), you'll love the simple steps in this guide. Follow them to create a logo animations, kinetic typography and 3D videos, etc. as you like.
Now, let's get started.
Filmora Video Editor - Create YouTube Video Intro with No Design Experience Required
Unlike online video intro maker for YouTube, Filmora Video Editor or Filmora Video Editor for Mac offers their users with the biggest space to customize the video intro for YouTube, Facebook, Viemo or other social platforms. You can pick up an video intro effects from the built-in templates, continuously updated effects store directly, or customize the video intro effects by yourself. So, this program can works well for a YouTube video intro maker beginners, semi-professionals and even professionals.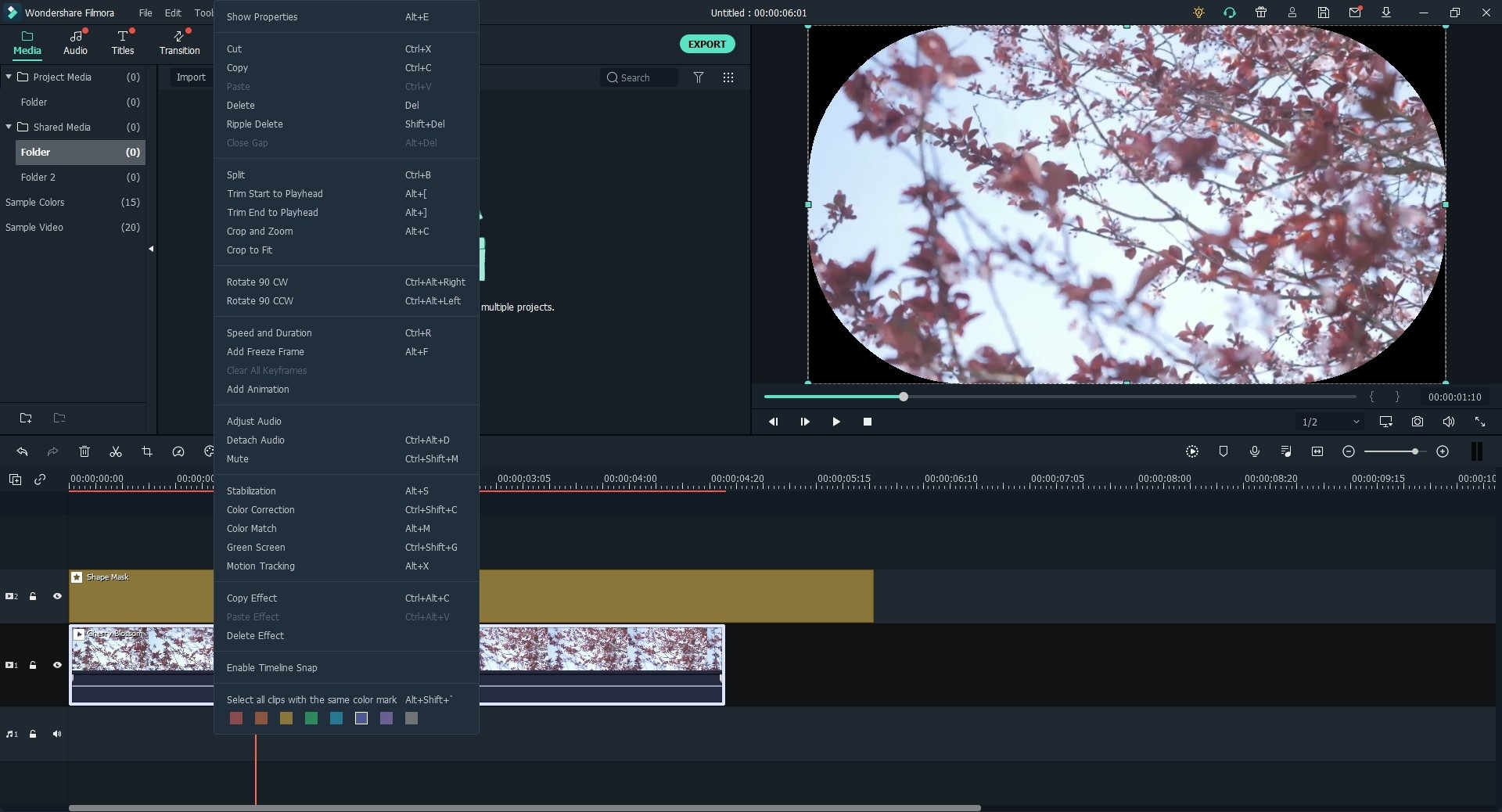 Key Features
Range of editing tools. It is compiled with everything you need to get the most of the control on your video. You can trim, split, crop, join, etc. a video and adjust the brightness, saturation, contrast, hue, aspect ratio and speed as you like.
200+ effects for styling. There are above 200+ effects for your intro to look amazing, including filters, text credit, transitions, music, overlays, split screen etc.
HD qualtiy. No matter you are an educator or a musician on YouTube, you will get a 4K video quality on Filmora video editor. There is no compromise on the video quality.
...
---
How to Create or Make A YouTube Intro with Filmora Video Editor?
Step 1. Follow the onscreen instructions to finish the installation process, then launch Filmora Video Editor. Select the best aspect ratio (4:3 or 16:9) for your video and enter the "Full Feature Mode" by clicking it in the main screen.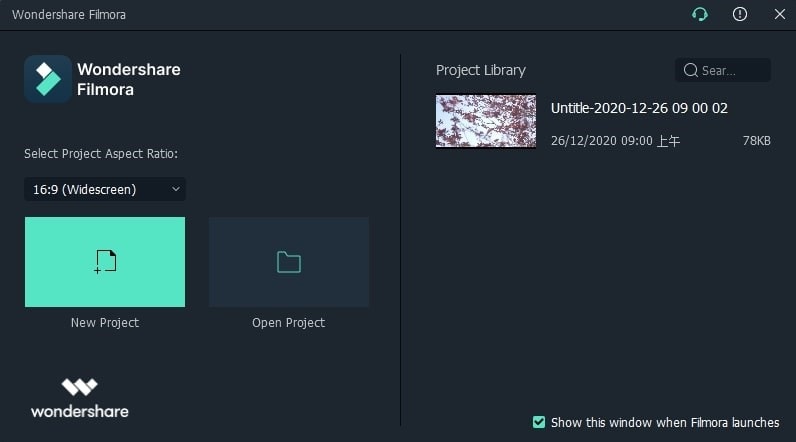 Step 2. Add the YouTube video that you wish to create a video intro into the media library as follows:
- Click "Import Media File Here" in the middle of the panel;
- Hit "Import" and then choose a source to load your media files;
- Directly drag and drop the videos, pictures or audio files to the media library.
After loading files to media library, you can drag and drop the target video file to the Timeline for editing.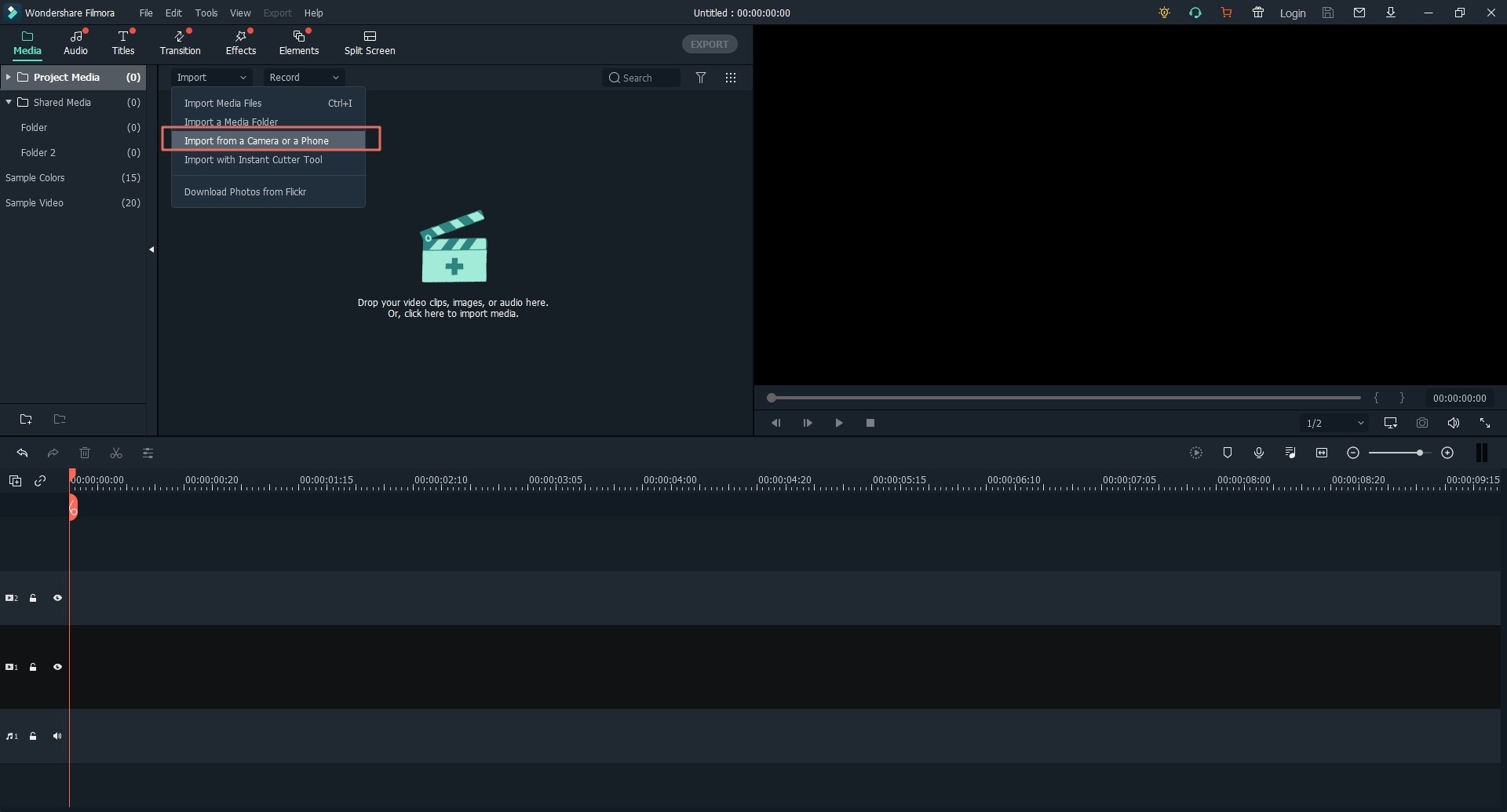 Step 3. Now, it's time to customize the video intro as follows:
- Add Text/Titles to Videos
Select the "Text/Credit" option on the timeline to add adorable text and titles to your video. Drag it on the timeline and make your own clip by clicking on "Subtitles" and add some subtitles of your choice. You can also adjust the duration of this video with the text you have applied. You can trim the duration and adjust the position on which the text would be displayed.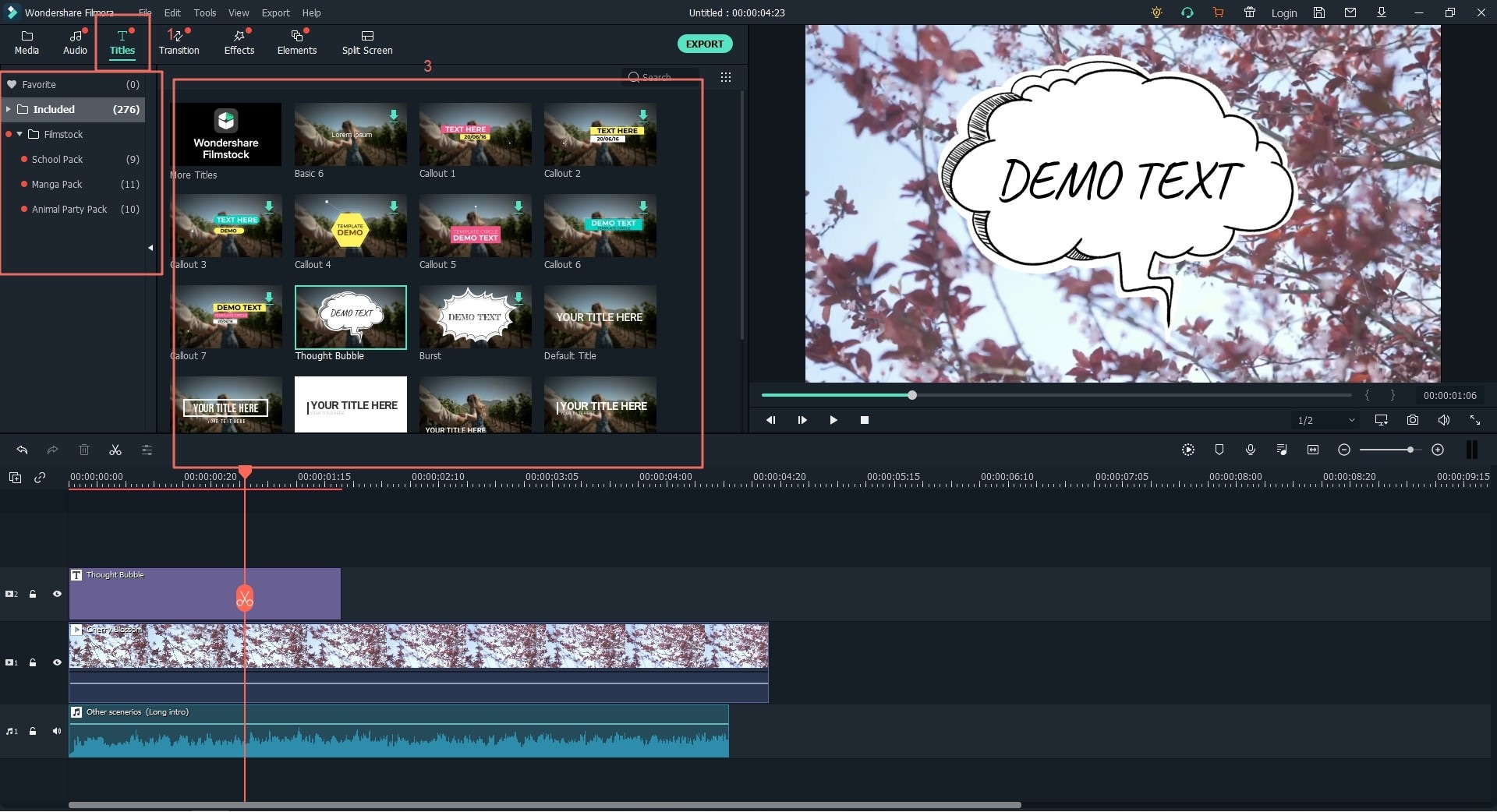 Double click on the text you want to add in the  timeline and enable the setting on window. There are few other options to select the color and font type for your text and you can do it either way by clicking on the "Customize" option to design a unique text for your video. After altering the texts you have selected, just drag the frame in the preview window and adjust the position of your text to appear on the video.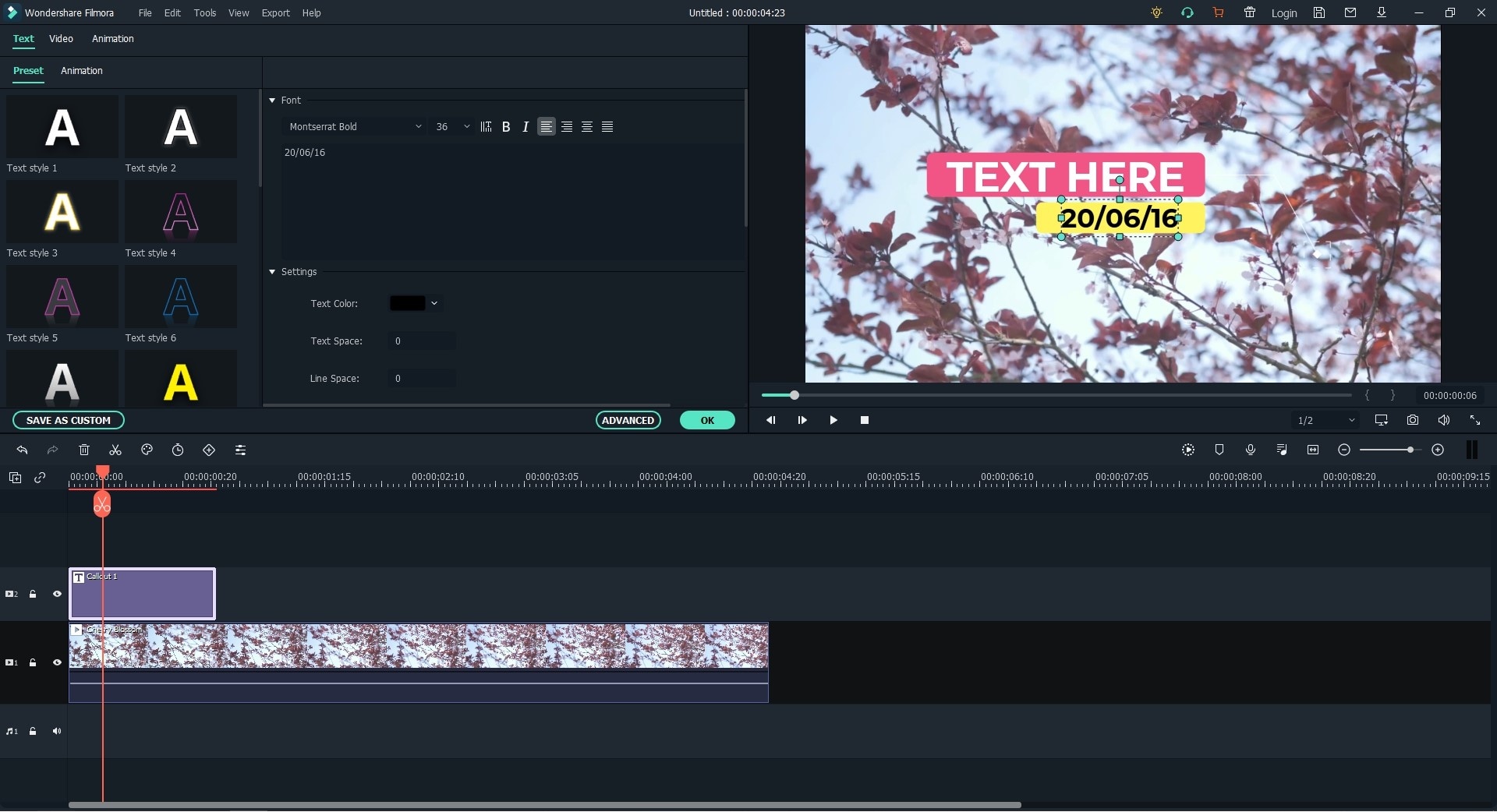 - Add Filters to the video
Click on "Filters" and drag and drop the favourite filter on the timeline where you want to add it. Move the cursor forward and backward on the video duration to ensure the effect is applied on it's perfect place.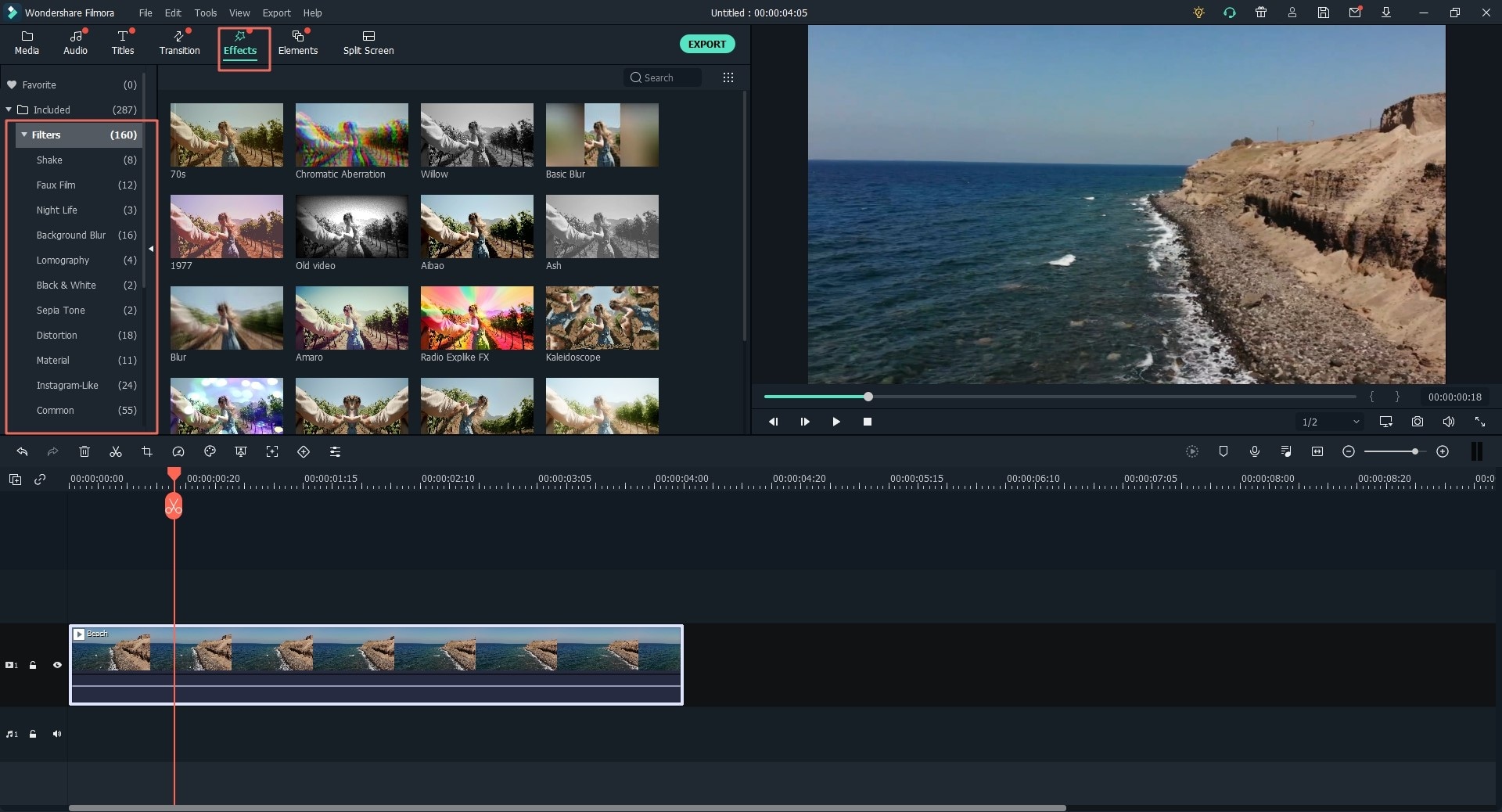 - Apply Overlays to Video Intro
Click on "Overlays" and you can select an effects to the video intro you've created. Or you can right-click a video and choose "Apply to PIP" to set a video overlay intro as you like.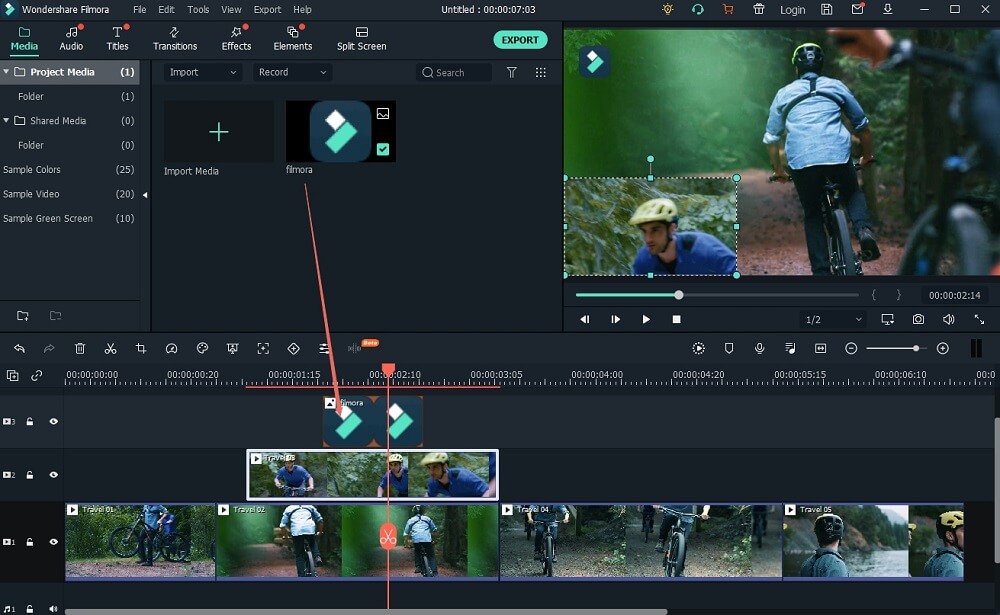 You can get customized overlays/filter effects. To change the duration, drag the edge of the icon. You can also change the alpha opacity from 0 to 100 that helps you to make the filter more transparent and a lower value.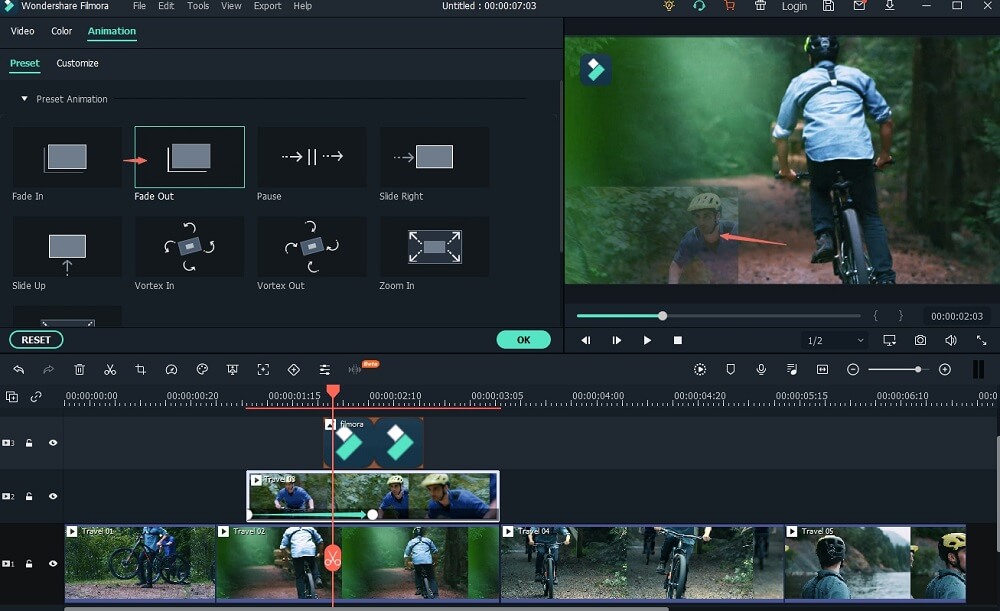 Step 3. Now, a customized video intro is created, you can click "Export" button and choose "YouTube" to upload this video to your own YouTube account for sharing as you like.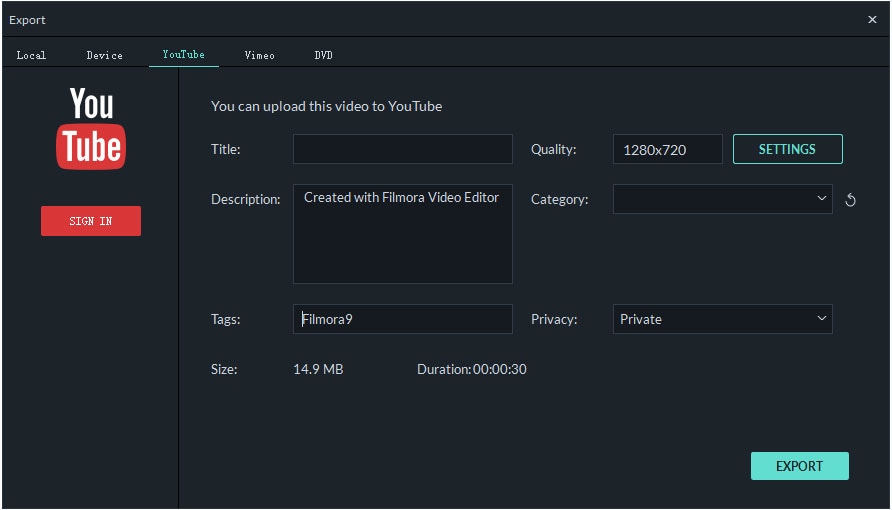 ---
Write in the End
The above is the whole process for creating an amazing video intro for YouTube.
And now I'd like to hear from you:
Do you have any questions about this process? Or maybe you have a simple way to simplify the process that I haven't mentioned?
Or maybe you have a cool tip of using Filmora Video Editor that I didn't include here?
Either way, let me know by leaving a comment below right now. If you haven't take a free trial on the above process, just click the below icon to start your video intro making journey.