With a YouTube channel, one needs to look at various aspects. But just like the need for good content, one needs a good YouTube intro. So, the question arises, how to make your own YouTube intro? To find the answer to that question, ask yourself what kind of YouTube intro ideas you think attract you more?
A good intro will stick with the viewer and create authenticity for your channel. A piece of good intro music and intro image tends to enhance the viewing experience and make it memorable.
Now another question – What kind of music and image will go with your video theme? How long and how many times should the music play? What are the other elements you should add-in?
All these questions, along with other aspects, will be touched upon to help you with the best YouTube Intro for your channel. Let us explore the same in this article.
Part 1: The Best Choice For Your YouTube Intro Video Maker- Filmora Video Editor
While talking about a great and professional video editor, Filmora Video Editor (or Filmora Video Editor for Mac) comes out on top. Designed to provide you with some good YouTube video ideas, the software is determined to help you in every way possible. From looks to features, it promises to work efficiently. With the help of this, you can easily create an animated YouTube intro, add music to your videos, and the best part is – you can choose from a lot of templates to create a great YouTube intro for your video.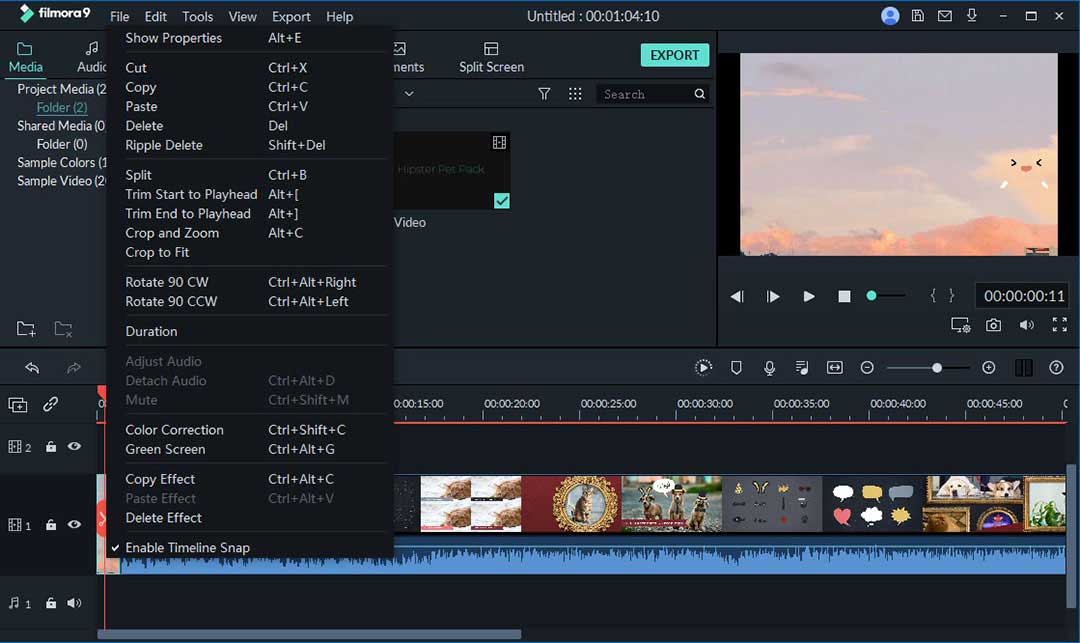 It comes with basic and advanced editing tools to help users like trimming, splitting videos. Or color tuning, picture in picture, play reverse with advance editing options.
Overlays and elements are also provided with Filmora to bring out the best from your YouTube intro.
Over 200 filters to enhance the appearance and style of the video intro.
The best part is that it has an effects store that allows you to opt for its effect.
How to edit your YouTube intro with Filmora Video Editor
Step 1: Sign Up
As we mentioned, Filmora offers multiple effects and templates, so to begin with, you need to head to the Filmstock Website and log in here. If you're new, click on Create One Now and follow the prompts to register yourself.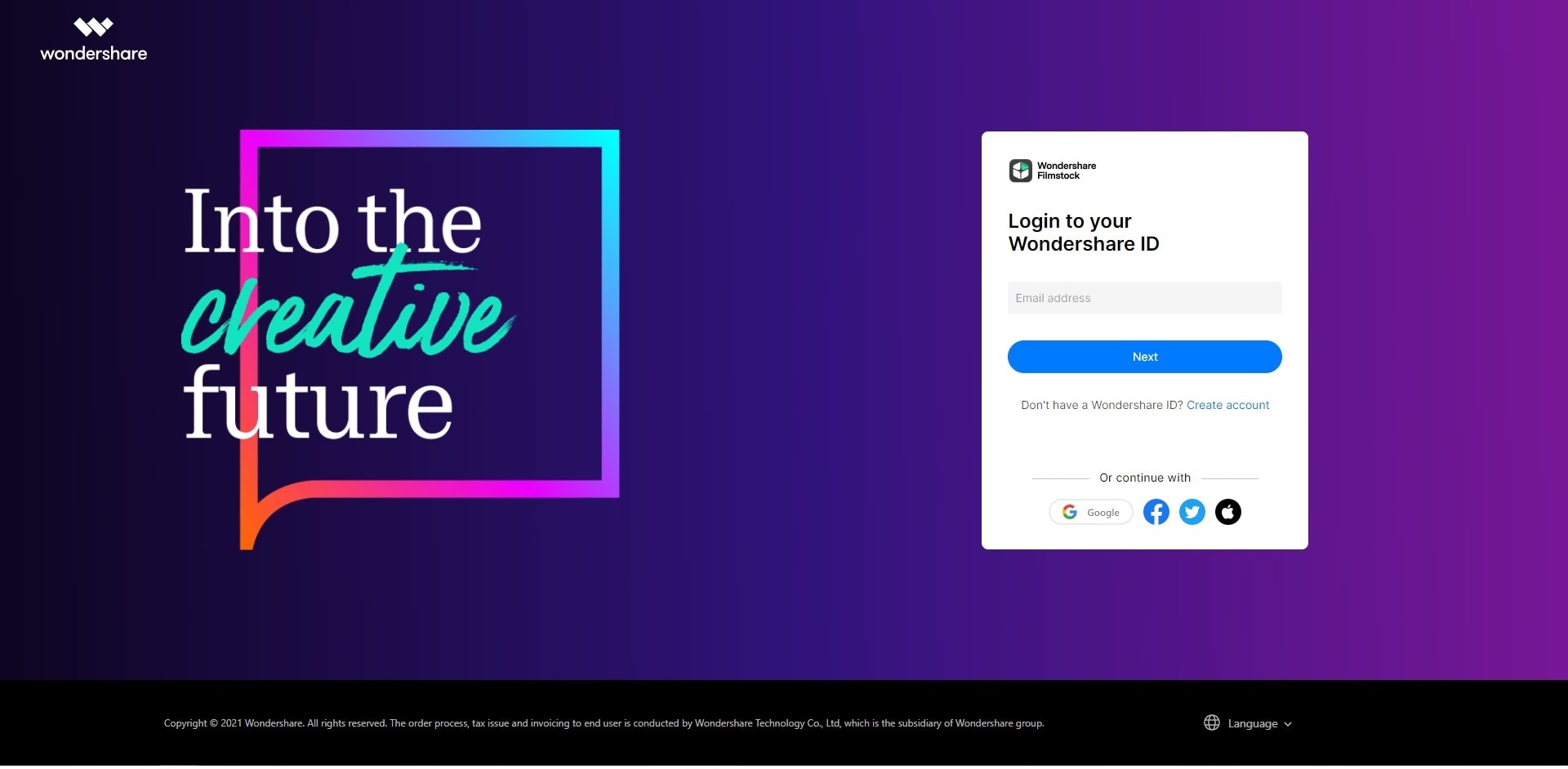 Step 2: Download Template/Effect
Now, you can see a lot of options to choose from. Select the one stock footage or effect you find useful and hit Download Now.
There are many YouTube intro and effects packages in Filmstock. For example, if you don't know how do you make a YouTube intro, you can find a good YouTube intro in Filmstock for your video.
As shown in the image below, select the intro video you like and click the Download Now button to add the pack to your My Video list. After the download is complete, just click the Install button to complete the process. You can find all the intro video from Manage Account > Download.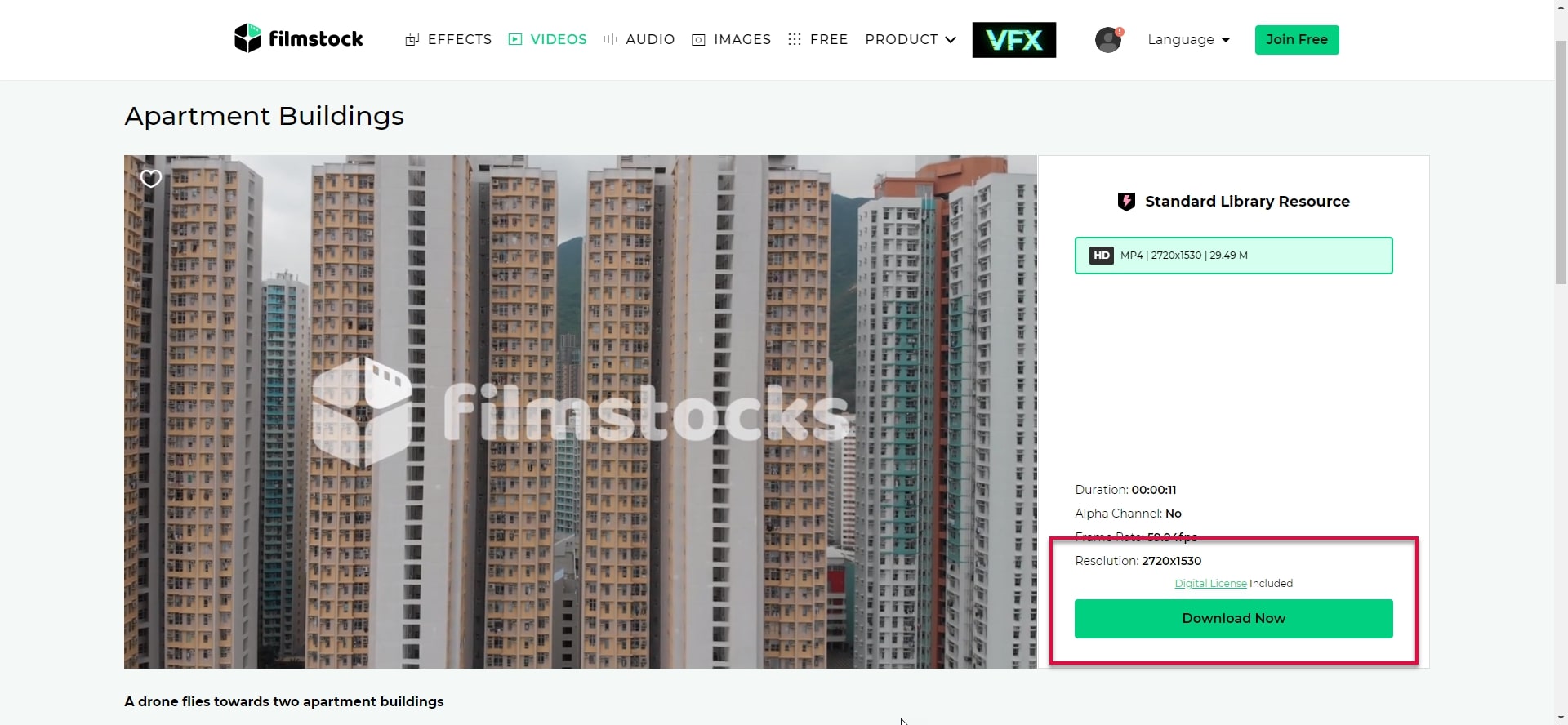 The image below shows one of the most popular video footage template --- Apartment Buildings.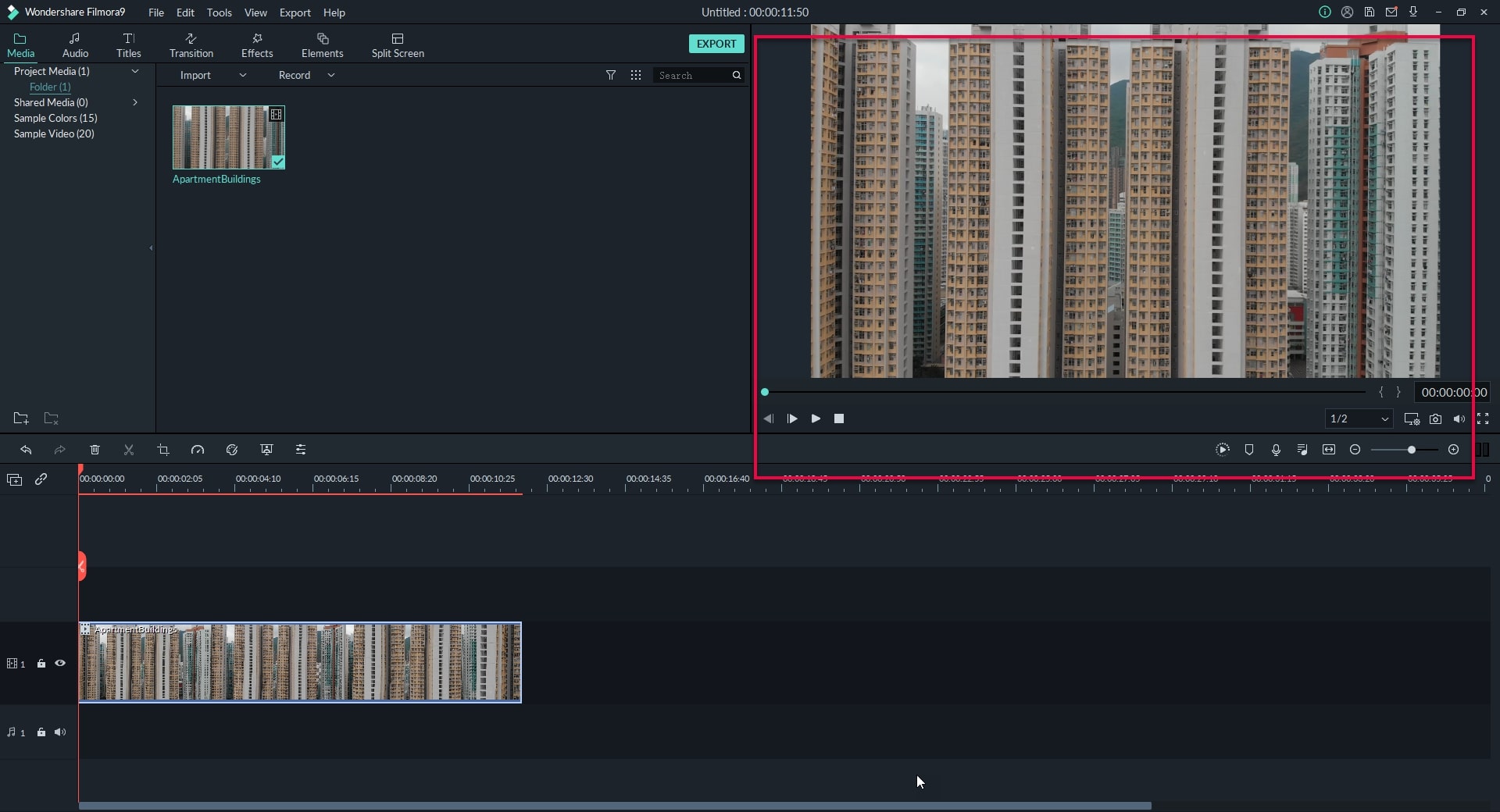 You can also find many aesthetic YouTube intro ideas effects in Filmstock, as shown below --- Manga Pack. Click the Download Now. You can find all effects from Manage account > Download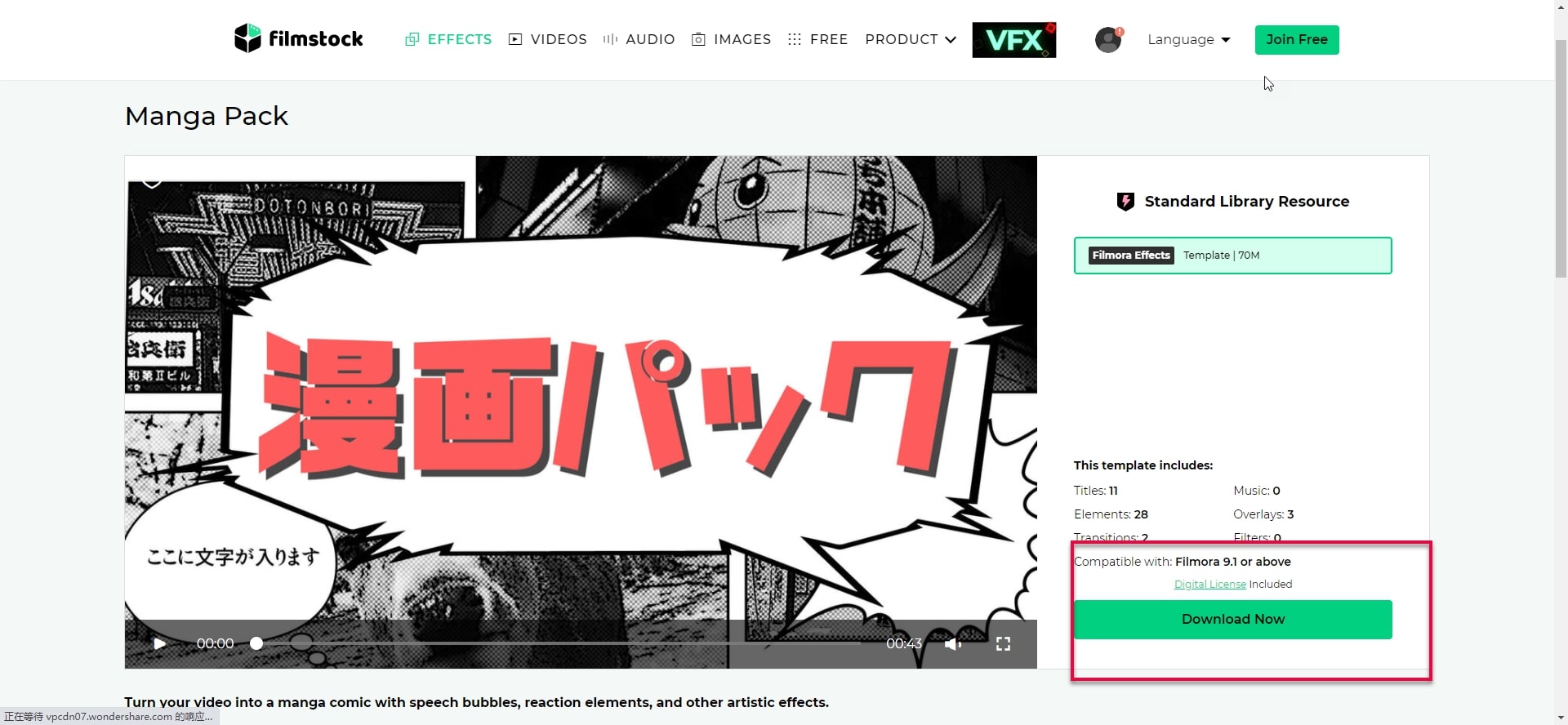 When your effects are downloaded, click Reinstall, and your cool YouTube intro ideas effect will be displayed in Filmora, as shown in the image: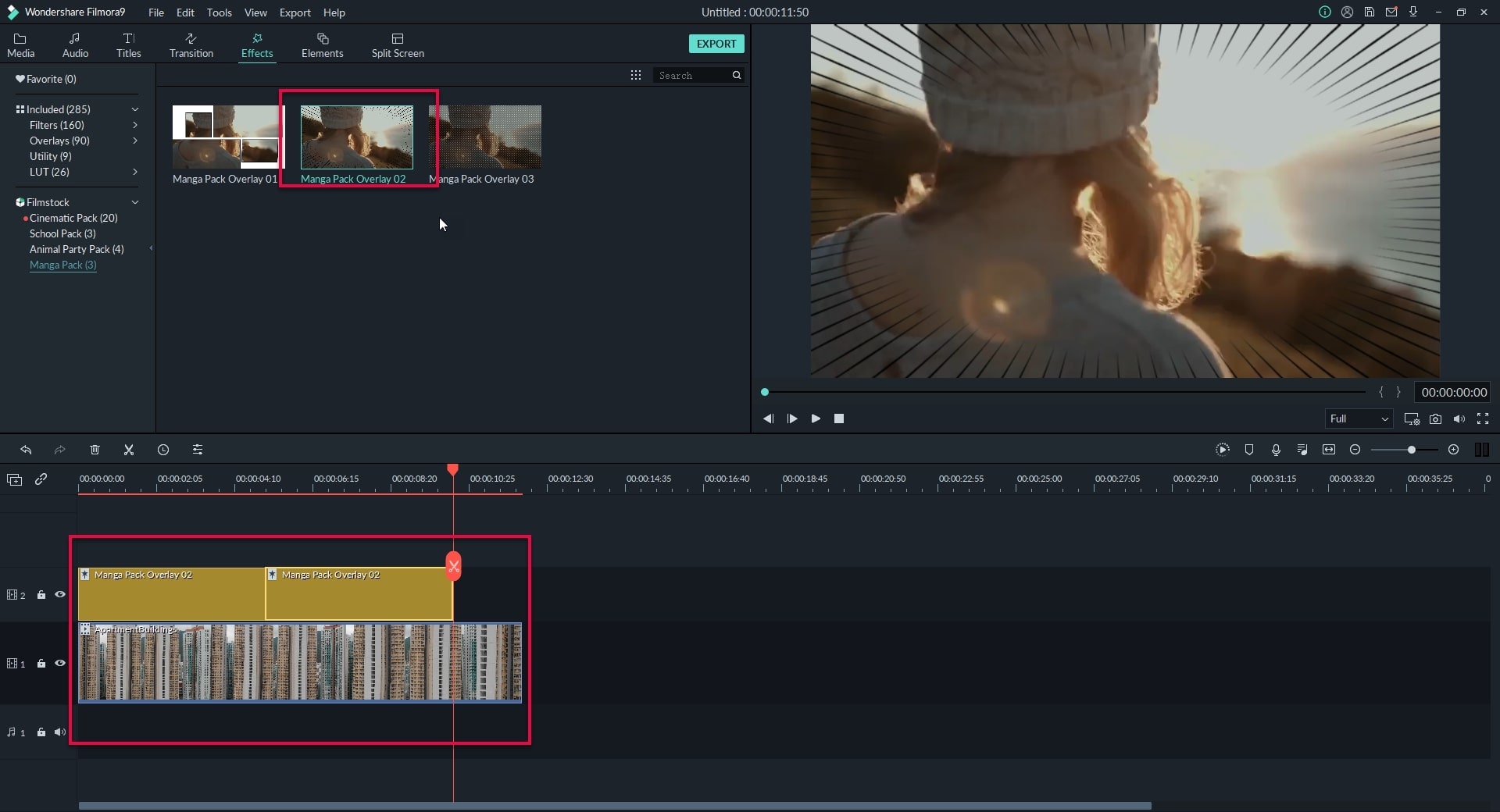 There are many types of effects and animation YouTube intro templates in Filmstock, and new effects packages will be updated frequently, which can help you make a cool YouTube intro.
Step 3: Edit Video
Once you're done choosing the effect/template, open Filmora Video Editor, and click New Project. Login to your ID, and you will find the effects that you've downloaded on it. You can now edit it the way you want. For example, you can split, trim or resize it. Or you can pan or zoom and stabilize video.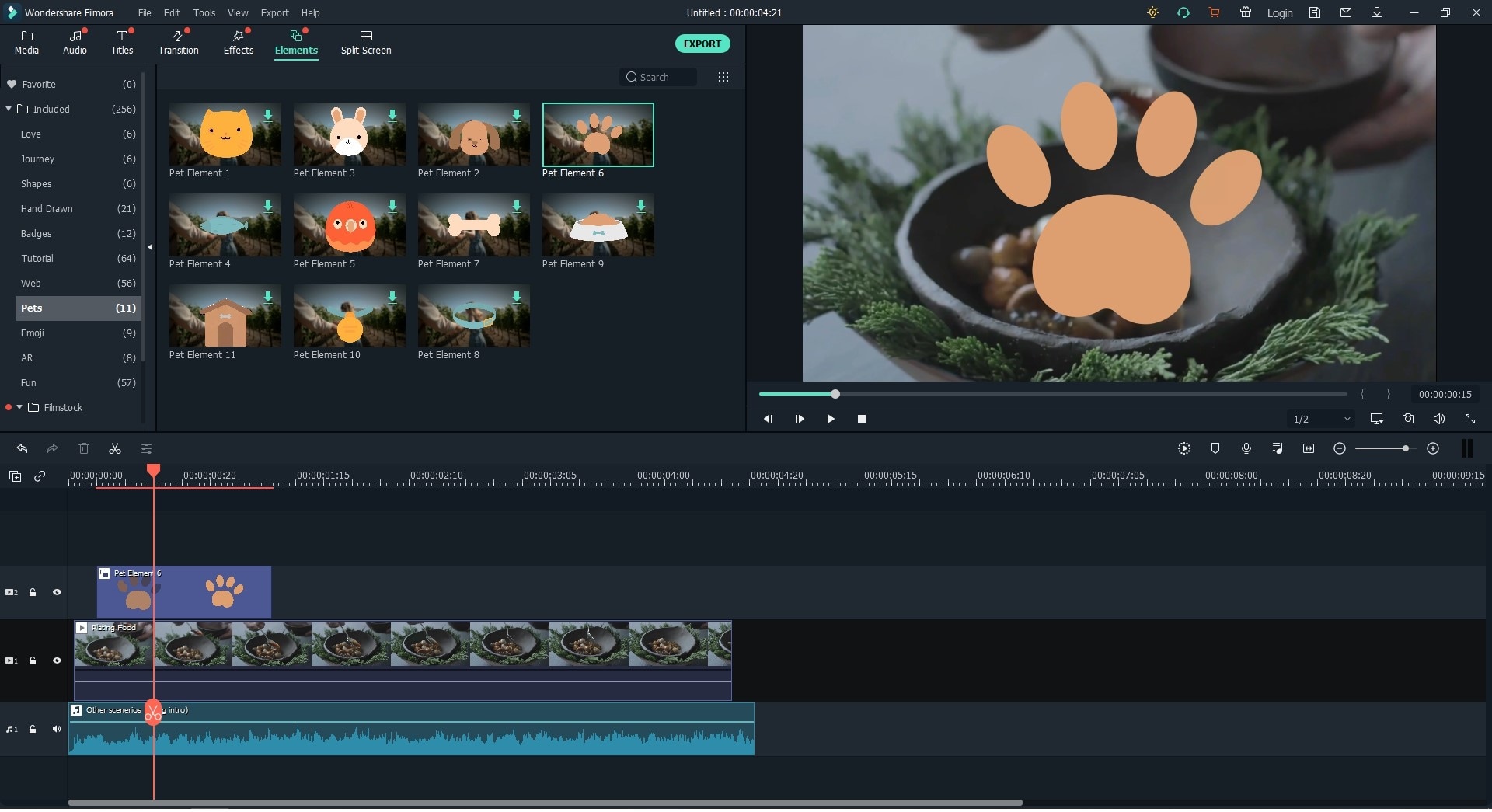 ---
Part 2: What YouTube Intro Ideas Can Make Your Video More Attractive?
#1. Music: How to choose music to fit the video theme?
• Determining the type of content your channel promotes is the same way you will pick your intro music type. The kind of video you create should encourage the same kind of music. Knowing the video type is essential to make a catchy and aesthetic YouTube Intro.
• Music will help to make the video more memorable and associate it further with the channel. Whether the music is intense, funny, animated, instrumental, pop-song, etc. it should accurately fit the video's content. Thus, one should focus on making a good YouTube channel Intro to make the video more appealing and entertaining.
• Once figured, the type of YouTube intro music to be added. You need to figure out if the music should be played as an intro or the outro precisely? It's an essential factor considering what type of music is to be played. Playing the video as an intro will be easier to introduce and tell the viewer what's in store. Playing the music as an outro will leave an impact and help the viewer associate the music with your channel. Various YouTube Intro Ideas it is easy to decide between applying the music as an intro or an outro.
• Referring works is a good idea for YouTube video to get in various insights as well. Often there are times when one does not get the desired tune or sound even after a lot of effort. In that case, one should look out for reference sounds or music videos and get a custom YouTube intro for your video. Make sure if you use a reference that has a copyright claim, you follow the right procedures.
• While making a YouTube video, specific inputs are needed which needs, and most times, the YoutTube intro music you choose can often not be free. So to purchase that or even create your YouTube intro songs, one needs to have a planned budget. The budget might even include the editor's fees, copyright claims, recording equipment, etc. A separate fund dedicated solely to the music will help you to make a cool YouTube video intro.
#2. Is the animated YouTube intro more popular?
• Animation makes any straightforward content look alive. An animated video intro should begin with the logo showing what the brand is. It should be elaborate. More details make the video look more attractive. When posting the first time, make sure you stick to the brand/content. Have significant and bold texts that promote your content. Factors that make animated intros eye-catching are:
• Vibrant Colors.
• The theme for your content.
• New-Age animation effects.
• Use the latest software.
• Make sure the animation is relating the video content.
#3. The requirement to choose an intro image
• To have the right image, make sure it suits the theme of your video. Firstly, analyze what your content is about and then proceed. For instance, if your video is about the planetary system, make sure the intro image is related to it, and then decide if it should be loud or soft. Adding an image that is not suiting the video will be deviating for the viewers.
• Once you've chosen a theme and know what image to look for, ensure the top-quality clarity and resolution. With a high-Resolution image, the viewers can attain more clarity, and it is indeed more precise. Adding an image with low quality will be patchy, blur, and even have watermarks. A High-Resolution image also helps increase the content quality for the channel, making it look more appealing.
• The image stays with the viewer and helps them to connect with the video. So, once you know the theme, and you need to look for a picture, make sure it is easy to resonate with the content. Adding an image that has no link to the content will distract the audience and not result in good reviews.
• Colors bring in life and enhance quality. Look for an image that is bright and vivid enough to see. It should be moderate but eye-catching. Having the right colors with the right contrast and brightness is essential to make an attractive cool YouTube Intro.
• With so many image options available, it is possible not to find the perfect one for your channel. Opting for a custom-made picture brings in more authenticity, and you get the desired result. But, make sure it meets the above criteria and is unique.
#4. Different intro options for different channel styles
Try to distinguish the intro style for other channels. For instance, if you are going for a wedding or birthday video, make sure to have the music that resonates with the party vibes. It should be an exciting and celebration kind of music. Music will evoke the party mood of the people! Similarly, if your channel is related to beauty or makeup tutorials, try to keep the music as delightful or bubbly as you can.
As an example, you can take the help of the Filmora Video Editor. Look at the following Christmas template. The music, the colors, and the animation, all go well with the occasion and creating a cheerful mood.
Let's take a look at the following example template video:
---
Part 3: Other 10+ Proven-working YouTube Intro Ideas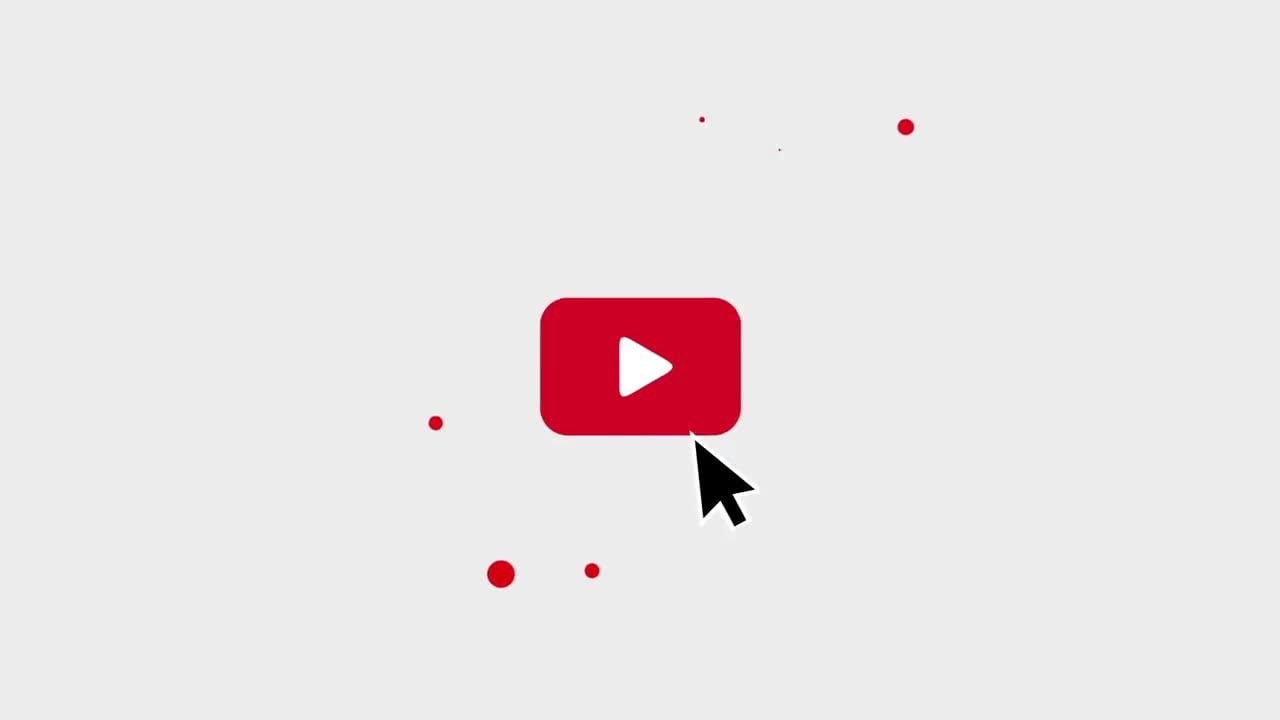 This template is useful to bring in after effect to the video. It enhances the quality of the video by leaving an impact after the screen changes. It leaves its specific implications and makes the video look more detailed. One can go in for this to get a cool YouTube intro with a nice after effect.
---
#2. YouTube Vloggers Clean Dynamic Intro.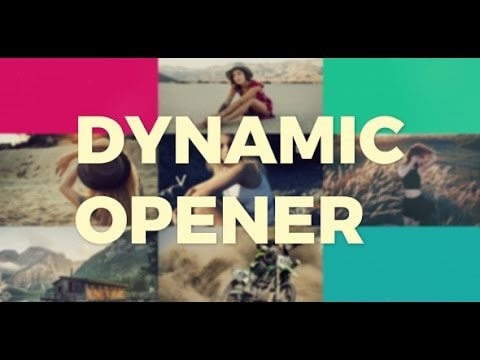 The dynamic template makes any channel look appealing. It has some outstanding, eye-catching features that drive one to use it. It has unique after effect features that are indeed very simple to use.
---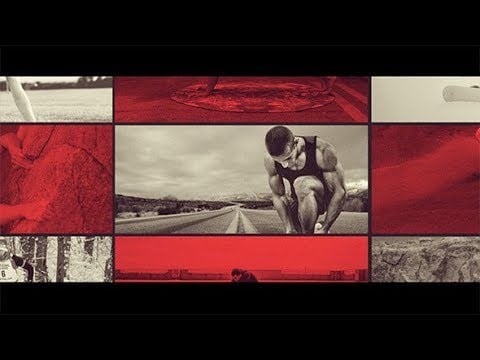 This template is indeed attractive as it offers three color variants that one can choose from. The bright colors are indeed hard to miss. Using this template will help you get a calm background for YouTube intro as well.
---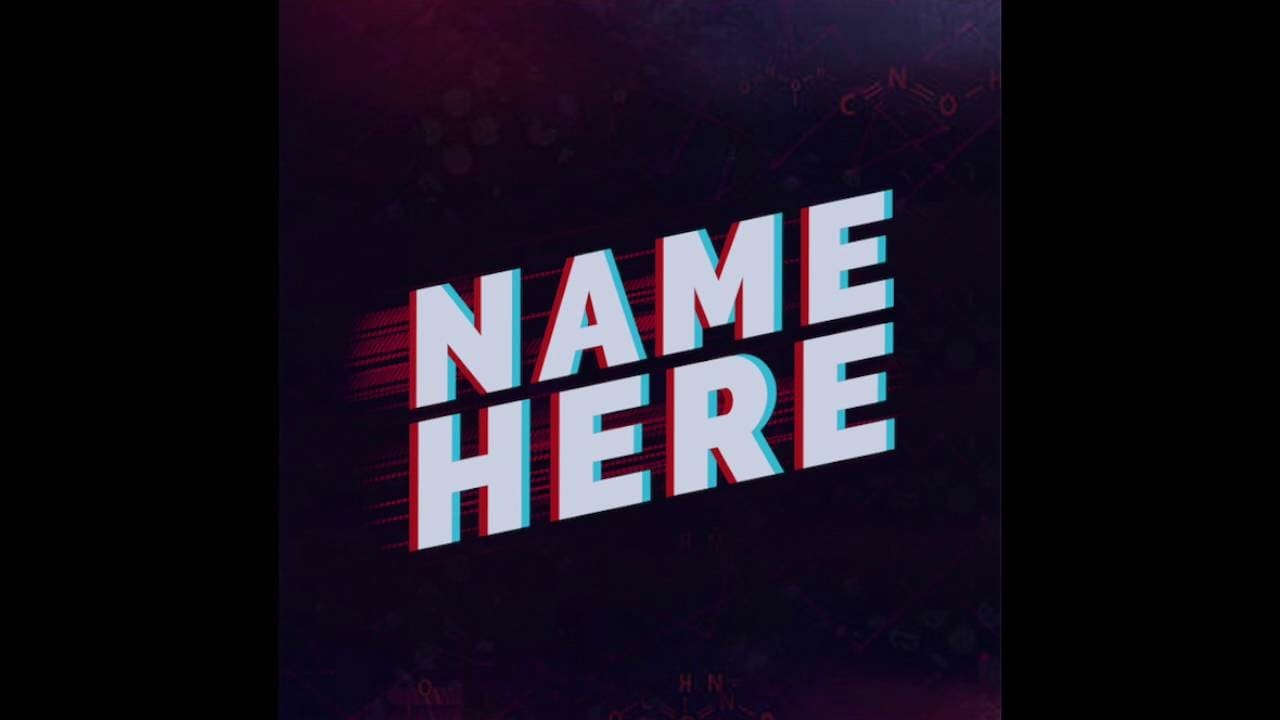 With this template, one can have a good effect on the profile as well. This style opener gives in a more effective promo that leaves behind a unique mark for your channel. Whether it is content related to travel, nature, electronics, etc. this template is home for all.
---
#5. YouTube Channel Opener Intro Template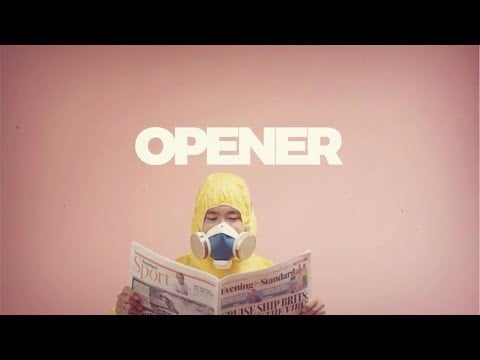 The mentioned template has bright colors and is very vibrant. This makes it stunning and attention-grabbing. It is an after effects template that gives in high-quality effects. Having this template on your video will make the intro look fascinating and cheerful.
---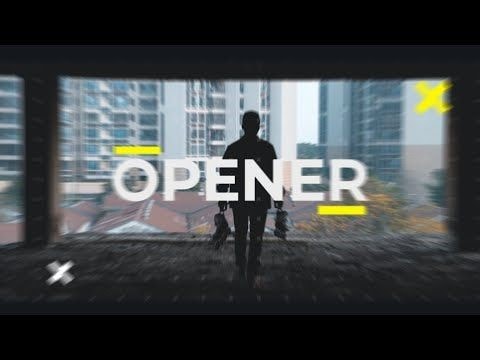 This template works with every type of video and is useful in attracting viewers. Its unique color-setting keeps the viewer's intact, and it makes any video more enhanced. You can edit your video on your own in this template without any much effort.
---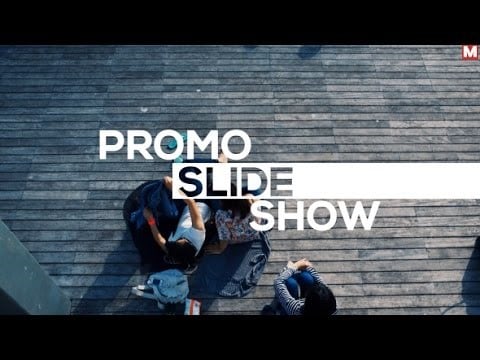 For a good travel, workout, tech-related opener transition, you can opt for this template. It is simple and yet attractive. One can edit out your video or image and add on the template without much hustle.
---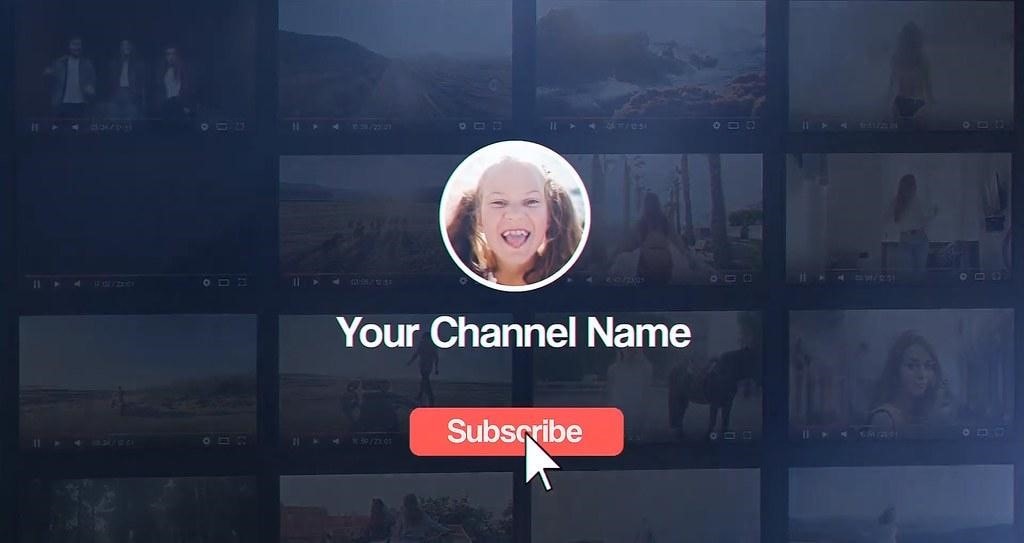 This template has a dark and intense theme. It can be useful for a gaming video. Adding your texts in the template is easy editing, and there you can use this template freely to make your intro powerful.
---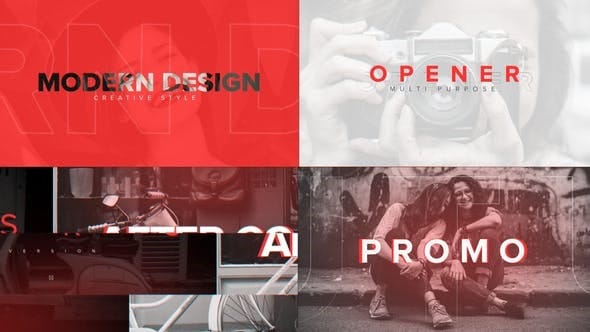 This is like an entire package of the most enterprising and attractive templates to make a good YouTube video intro. You can pick from a ton of options and go with the one most suitable for your video. It has effective after-effects that are easy to add.
---
#10. Premiere Pro Template: Fast Stomp Opener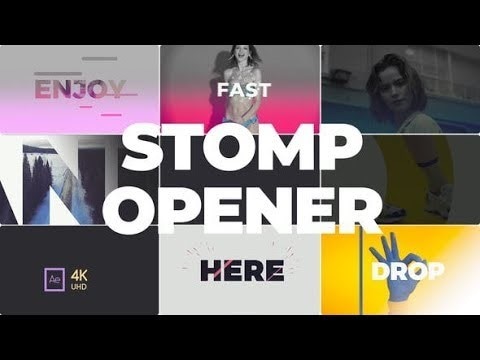 If you happen to look for a template that is colorful, strong, easy, simple, elegant, then this is the right pick. With just one easy step of editing, you can have access to this elegant template.
---

The template is quick and very intriguing with its effects. One can easily access this by editing your desired content into it with easy steps. It has themes incorporated into every type of content, making it the right pick.
---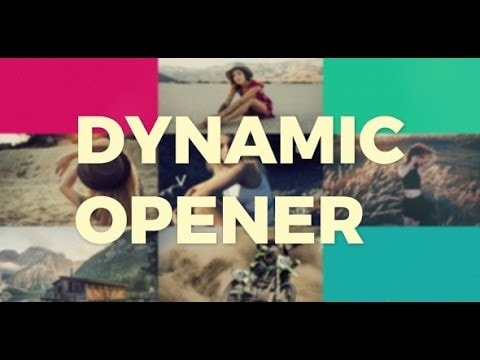 It comes in with transitions depending on the theme of your video. Feel free to go with the most suitable one. It is easy to access and has fascinating and colorful effects that leave a positive impact.
---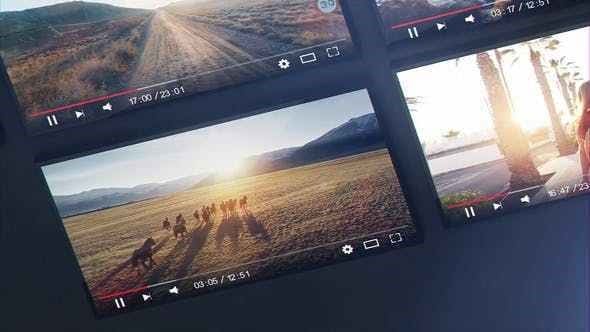 For a more travel-based template, go in for this one and make sure you add in your effects to dive further the content more fascinating.
---
Conclusion
With this article, you get to know about Filmora Video Editor. This tool allows you to choose a wide range of options from Filmstock to make your own YouTube intro. Not just that, various other editing options are also provided to keep the users feel engaged and bring exceptional outputs. Apart from uploading your own media file, you can have a variety of materials in Filmstock.
You can freely try these ways out and enhance your YouTube channel's video quality. Maybe you are still confused about your video content. You can learn more about other successful YouTubers to learn from their experience and use your creativity. And learn about what are the most popular YouTube topics from them? We hope you enjoyed reading this post and will now create YouTube intro for your YouTube channel.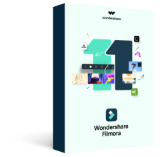 Use trim, split, merge and crop functions and add effects, transitions, and background music to edit YouTube videos.
Get an effects store called Filmstock, which offers royalty-free audio/video effects and more.
Supports exporting videos in popular formats.
Upload the final video to YouTube with one click.