Admit it! Memes are able to bring great laughter. There has been a great trend of memes in recent years. You find various funny memes in the social media platforms and memes have taken over the social media giant Facebook by storm. Whether you wish to make funny birthday meme or a meme for valentine or any other special day, you can do so online easily.
Wondering how to make a meme online?
Well, the answer is here. We have come up with the top 12 best meme maker online platforms to help you with the creation of your memes.
If you want to have a meme maker app, you can clic this link to find the best meme maker app for you.
Now, let's get started.
Top 12 Meme Creator Online You Need to Know
Creating meme online is not that tough as you might think of it. All you need is the top list of it. And here in this section, we will be introducing top online meme creators. Have a look.
#1: Filmora Free Meme Generator
---
#2: Canva's Meme Generator
---
#3: ImgFlip
---
#4: MemeGenerator
---
#5: Kapwing
---
#6: Imgur
---
#7: MemeCreator
---
#8: Adobe Spark Post
---
#9: Lumen5
---
#10: Meme Center
---
#11: Livememe
---
#12: DIYLOL
For desktop lovers, in case you wish to go for meme creation on your desktop, jump to the next part as we are going to share the best one for serving the purpose.
---
The Best Meme Maker App on Desktop - Filmora Video Editor
In order to work on desktop for meme creation, Filmora Video Editor is the best software in the market right now. Apart from that, this tool can really help you with your meme creation. Not just it is capable of editing images or videos, you can create memes in no minutes.
These are certain key features of the Filmora Video Editor:
---
How to Make a Meme with Your Own Picture - Using Filmora Video Editor
Making memes using Filmora Video Editor is an easy task to do. Users do not need to have the technical knowledge to make memes using the software. We have mentioned a guide on how to make memes using the software.
Step 1. Download Filmora
Begin with downloading Wondershare Filmora on your PC. Now, install the software and go ahead launching it.
Step 2. Launch Filmora
Once Filmora is launched, select the right "Aspect Ratio" as you want. Hit on "New Project".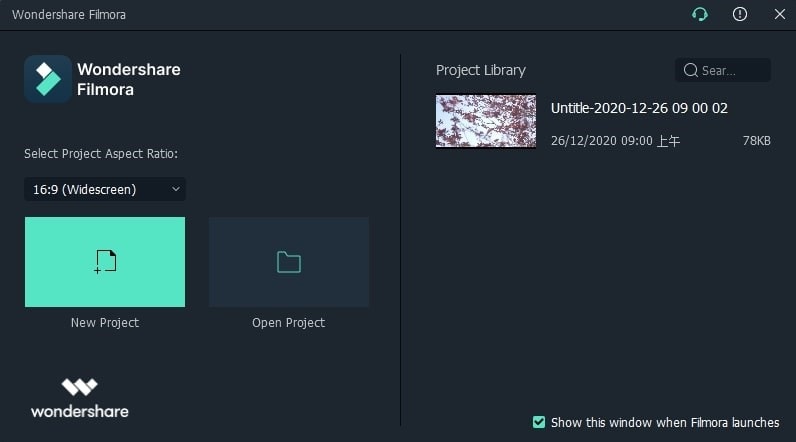 Step 3. Add Files
Now, hit on "Import Files Here" followed by selecting the video files to be transferred to meme. You can drag-drop the file too to start work.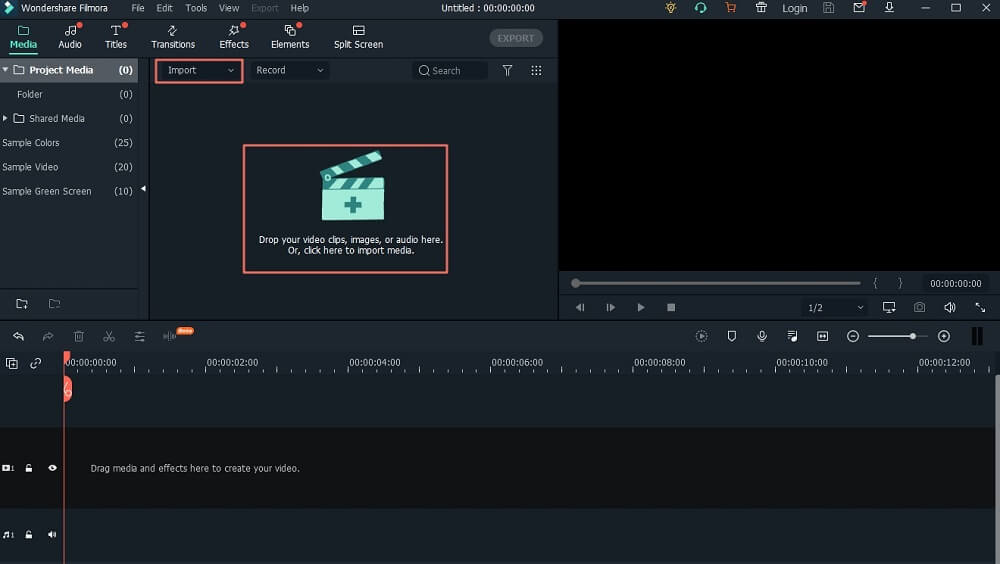 Step 4. Editing Memes
You get two features in order to create or edit meme. It all comes to you how creative you are to make the best meme. You can use:
- Add Visual Effects
As mentioned, 1000+ visual effects can help you editing memes in various styles. No matter if it is about deep-fried meme or a simply funny one, Filmora is there to help you with a number of effects to make your meme look attractive and engaging.
- Add Text Elements
Without text, a meme will have no fun obviously! Filmora is there to help you with its text tool. Using it, you can add a caption to the meme you are creating. Hit on the "Text" button and get the text-style dragged to timeline. Type what you want and see how it looks.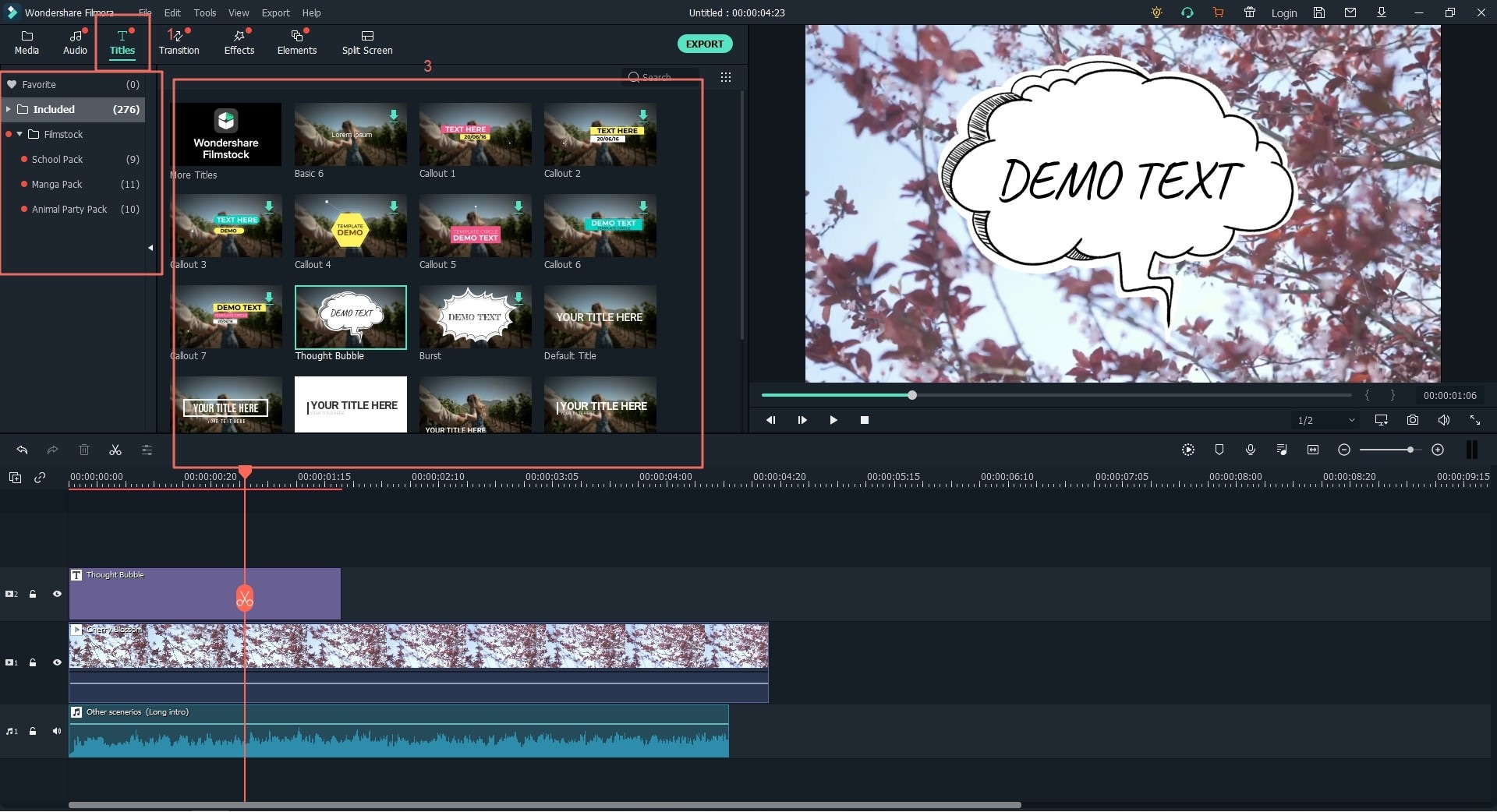 Step 5. Export Meme
Once you are done with the meme editing or creation, hit on the "Export" and pick out the output format you want.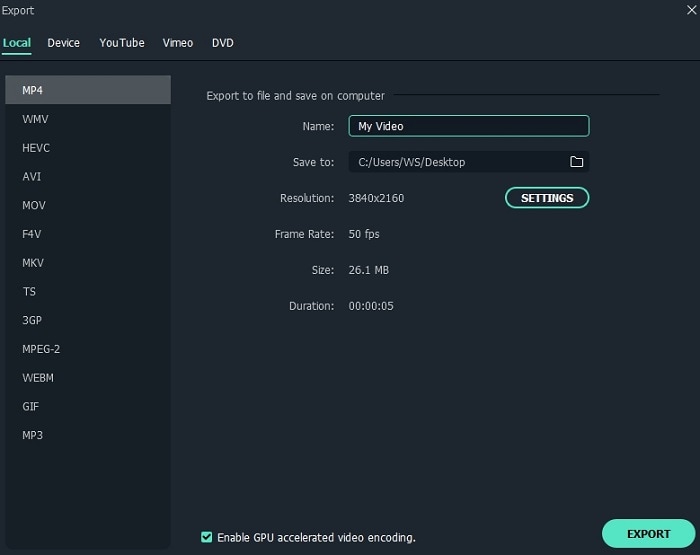 You may be interested in: Learn how to make a video meme by yourself.
---
Conclusion
This article gave you an idea about the top trending meme maker on the internet. Go through each and one of them as they have so many things to offer in the meme creation industry. Meme lovers have used these platforms to make the viral memes that make you laugh even today. Let us know which one you chose. Get started with your ideas and create up the most viral memes using the chosen one that will go down in history!