What is 4K video?
4K video is a new level of image quality and now is widely used in cinemas, home multimedia, and many other places. It provides users with better experience than 1080p and other resolutions.
To help you understand why 4K video is so popular, below are some of its advantages:
- Ability to capture the sharpest video footage and also edit without having the fear of quality loss.
- Ability to produce very detailed and intricate scenes in high contrast and noticeable fashion.
- Provide users with more control over images in post-production. Video editors tend to have more options when it comes to cropping, stabilization resizing and other intensive more visual effects when working with 4k video footages.
- ...
But this kinds of video should only be played on a Blu-ray media player or a powerful computer, so sometimes you might wish to convert 4K video to 1080p or other resolutions for playing or sharing on popular platforms or devices. That's why 4K video converter comes here. With this kinds of program, converting 4K video to 1080p or converting 1080p video to 4K video could be a piece of cake for you.
Now, let's check the best 4K video converter & editor - Filmora Video Editor.
Filmora Video Editor - Convert & Edit 4K Videos As Easy As 1-2-3
Filmora Video Editor is such a powerful 4K video converter as it has professional tools that support editing and conversion to 4k videos either by phone or other devices. As much as there are several 4K video converters in the market, Filmora stands out as it has the ability to convert any video type and in any resolution to a 4K Video format. In the same way, 4K Video can also be converted to the preferred format just with a few steps.
What's more, this program can works on both Windows and Mac and is well known to deliver the finest sound and picture quality. Now, let's check its key features of this powerful (YouTube) 4K Video Converter.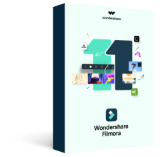 Ability to convert videos in various formats to 4K MP4 resolution of 4096 x 2160 or 3840 x 2160.
Conversion of YouTube 4K video, or any 4K camera video to the standard video formats such as FLV, MOV, MPG, MKV, 1080P and more.
It has over 150 audio video formats for conversion.
Edit 4K videos with 200+ basic and advanced video editing tools.
1000+ video effects help you customize output video according to your own needs.
...
How to Edit and Convert 4K Videos to 1080P and Other Resolutions?
Step 1. Launch Filmora Video Editor and enter the editing panel by clicking on "New Project". Then click "Import Media Files from Here" to load the YouTube 4K video or other types of 4K video into the program. If you wish to convert videos to 4K, just import it into the program with the same step.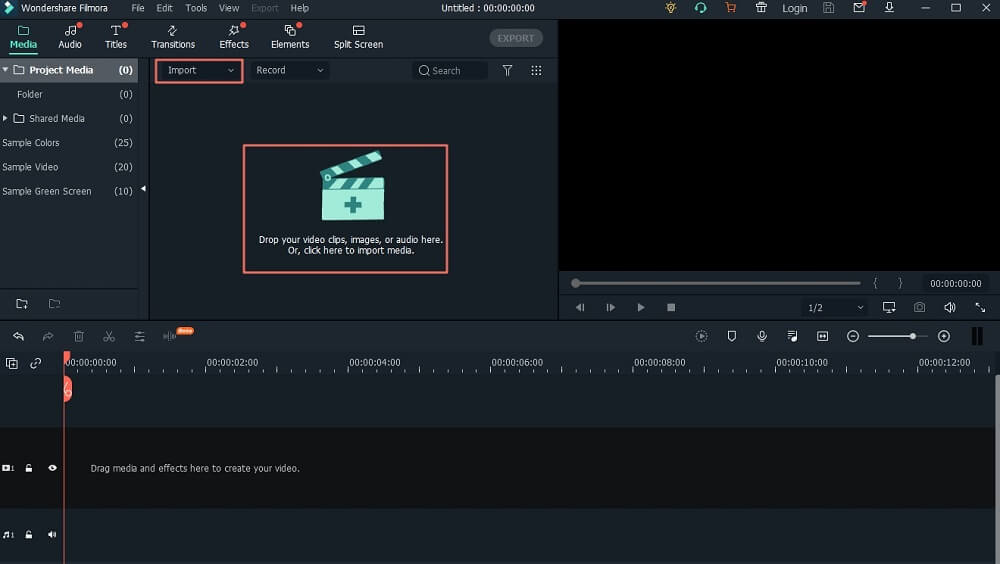 Step 2. If you need to customize the video, you can do it as follows:
- Split 4K video to multiple parts
- 13 tips to edit a video on PC or Mac
- Reverse YouTube or other videos with 1 click
Don't need to do any changes on the original video? Then, just go to the next step.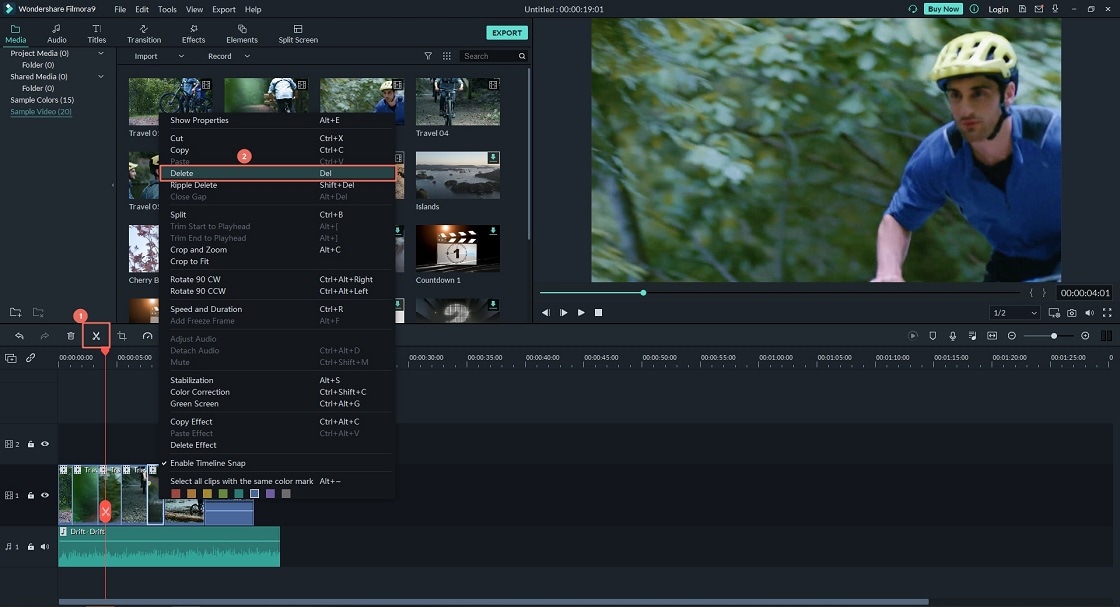 Step 3. Now, it's time to convert your edited video. Click "Export" button and choose the format that you want to convert. Then, click "Settings" button to change the video resolution according to your own needs. After that, hit "OK" button and continue to click "Export" to save the video without any losing.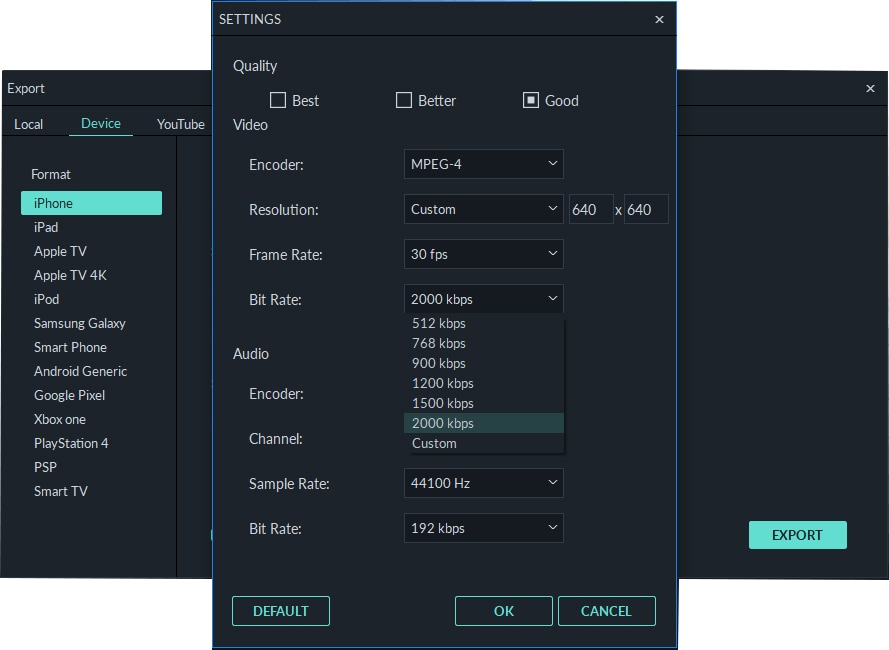 Done! Have you gotten the right solution to convert and edit 4K video by yourself?
Obviously, Filmora Video Editor or Filmora Video Editor for Mac has done a good job in converting video from or to 4K, and its extremely easy to use procedure makes the program can works for everyone.
Now, just click the below icon to get this powerful tool and start your own 4K video converting process. Or if you have any suggestions about this topic, you're also welcomed to leave a comment in the below section.