- Can you play a YouTube video backwards?
- How to reverse YouTube video with simple clicks?
- ...
Of course, reversing a video can make something unique, amazing and attractive, especially on video sharing sites like YouTube, Viemo, etc. But lots of users don't know how to play YouTube video in reverse and many of them think reversing video is too complicated to operate by themseleves. So recently, I have made a test and the FACTS have proved that reversing could be simple once you find the right method.
Thus, I write this post to show you how to reverse YouTube videos step by step. The best part? The recommended YouTube video reserver is tested & proved by thousands of users all over the world, which has the ability to help all users to not only reverse a YouTube video, but also split, rotate, combine, and edit YouTube video with the simple editing skills.
Now, let's get started.
Filmora Video Editor - Best YouTube Video Reverser You Can't Miss
Filmora video editor or Filmora Video Editor for Mac is one of the most versatile software that you can use to reverse YouTube video. The fact that it can be used on both Windows and Mac makes it be quite ideal for many users. This program supports different formats and has very powerful video editing features alongside a very intuitive user interface. Users can make reverse YouTube video easily and with customizable speed control. There are various overlay effects and filters that can be used on the video for more fun and interesting feel.
Conclusion: Whether you are looking out for a great YouTube video reverser or a video editor that can execute a variety of tasks; Filmora is bound to meet and surpass your expectations.
Now, let's have a brief look on the key features of this powerful YouTube Video Reverser & Editor: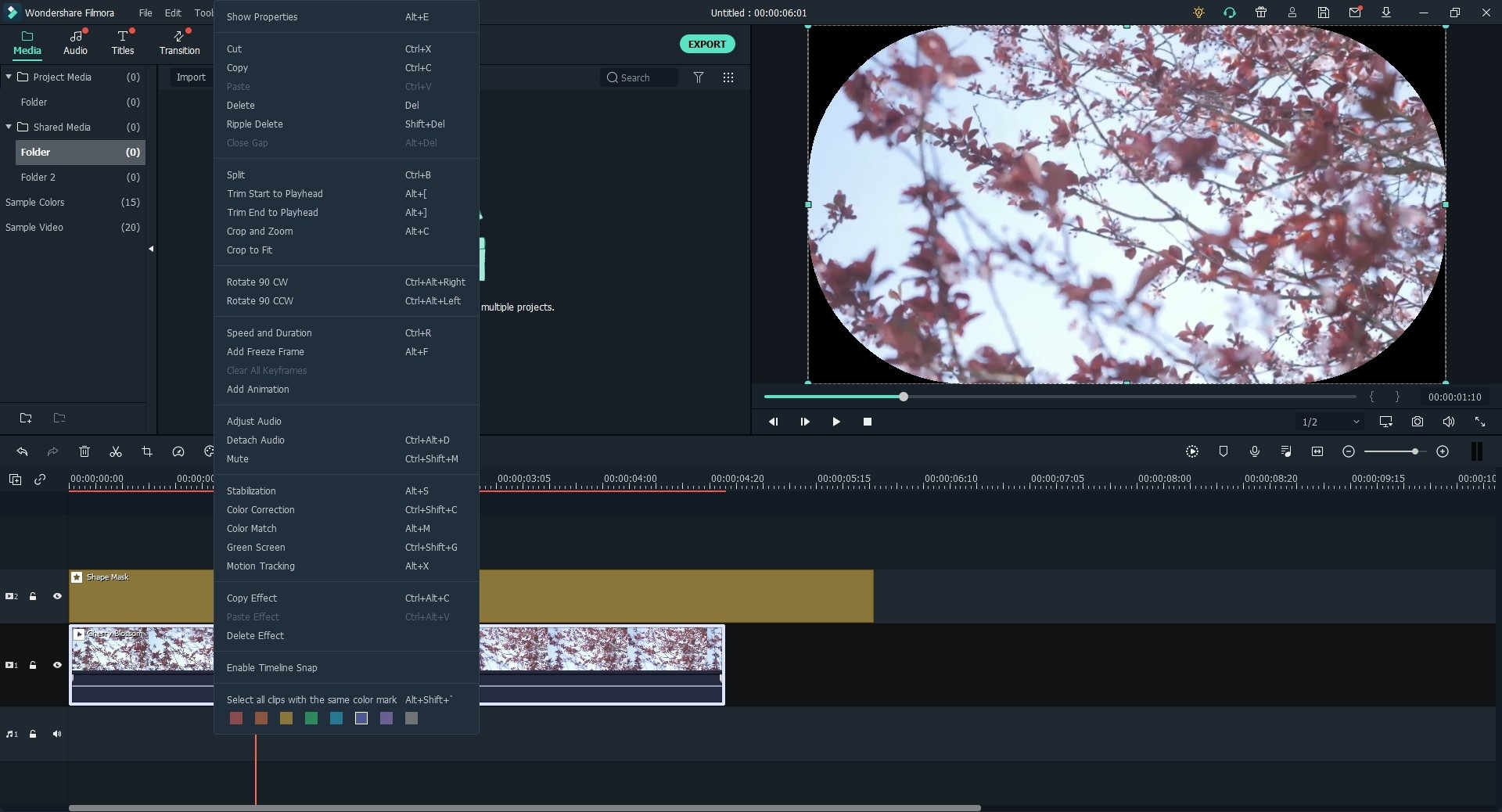 Key Features:
Edit, rotate, overlay, split, combine, reverse video on PC or Mac within few simple clicks. And 1000+ video effects are available for you to add to your target YouTube video as you like.
The project file can be saved and edited with both Windows and Mac Filmora Video Editor (Filmora 9 or above).
Mark in any point in the timeline, and continue to edit in other devices or at any time.
Various special holiday themes to help you create an awesome video as easy as 1-2-3.
...
---
[Tutorial] How to Reverse A YouTube Video with YouTube Video Reverser Software?
In facts, Filmora Video Editor has a built-in split screen feature that allows users to split a video screen with 20 different forms. Now, let's check how to use the "Split Screen" feature to put multiple videos side by side.
Step 1. Download and install Filmora Video Editor on your computer, then launch it. Choose "New Project" to enter the video editing window. Then, click "Import Media Files Here" to load the YouTube video into the program for reversing.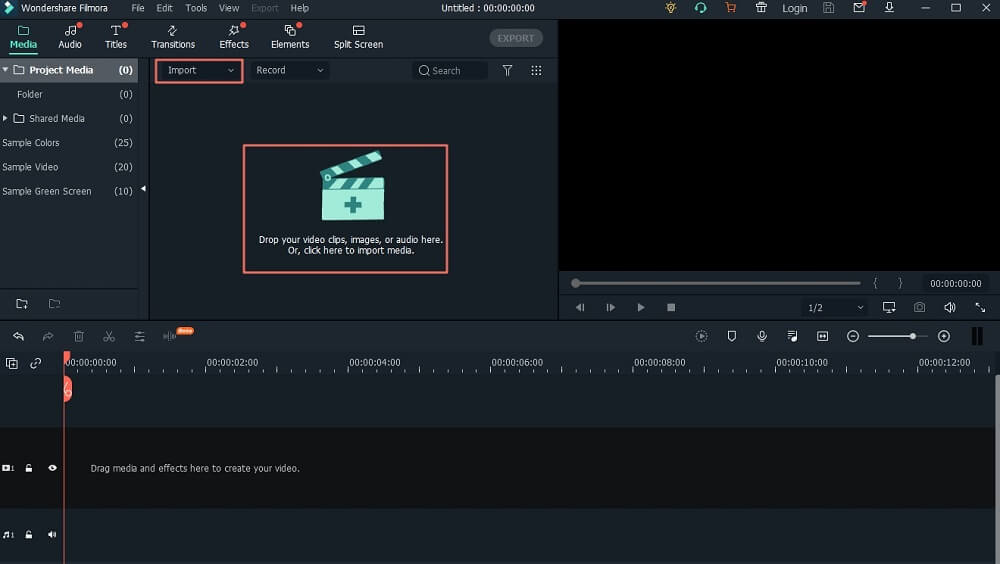 Step 2. Drag the YouTube video into the timeline, and right click on it, then choose "Speed and Duration". Here, you'll see a pop-up window as below: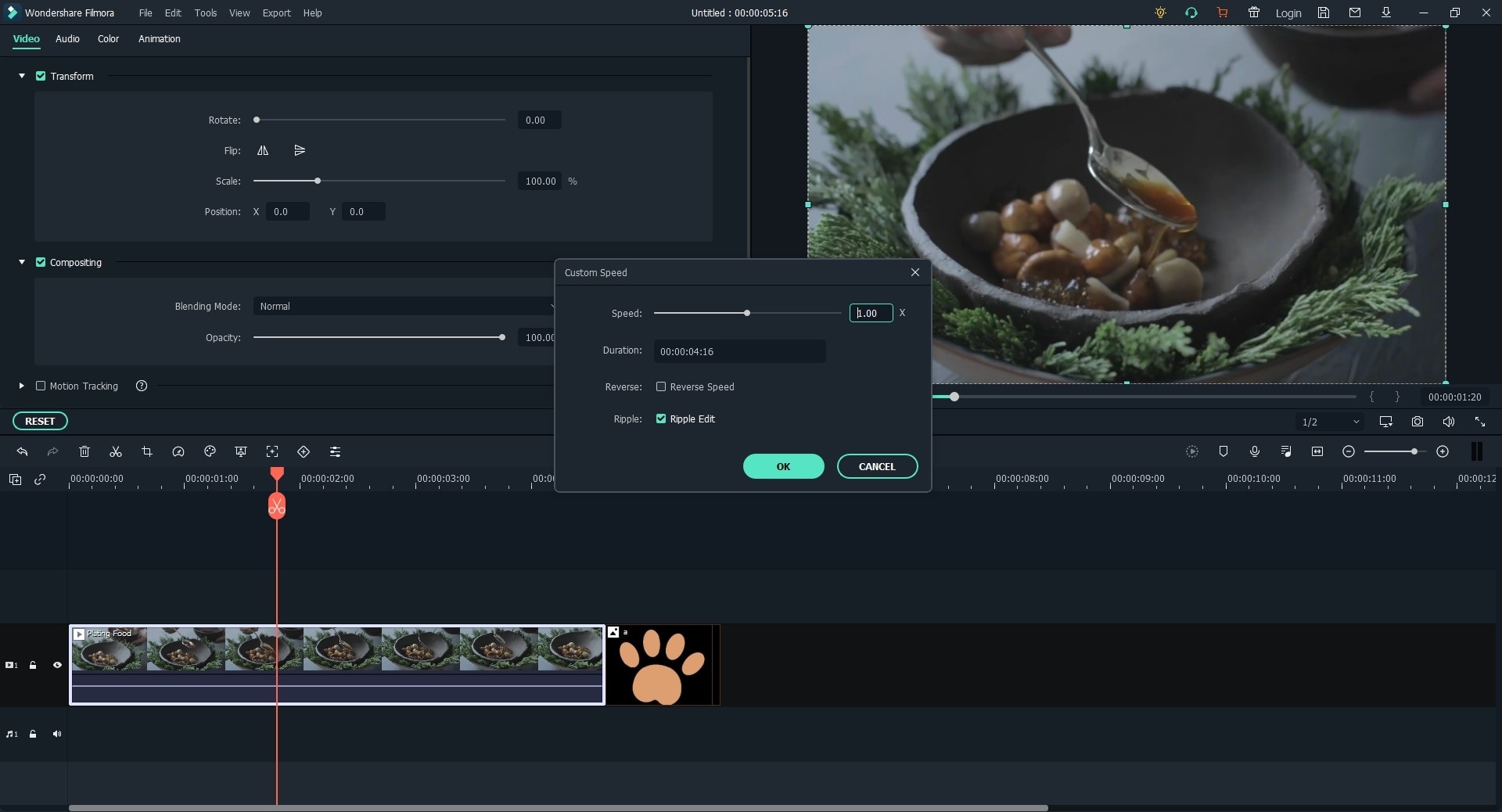 Step 3. When the above editing has done, you can click "Export" button to upload the video to YouTube directly. Or you can use other editing tools to edit the video as you like:
- How to split video into frames
- How to make a cool video with effects
- How to create an awesome video intro for YouTube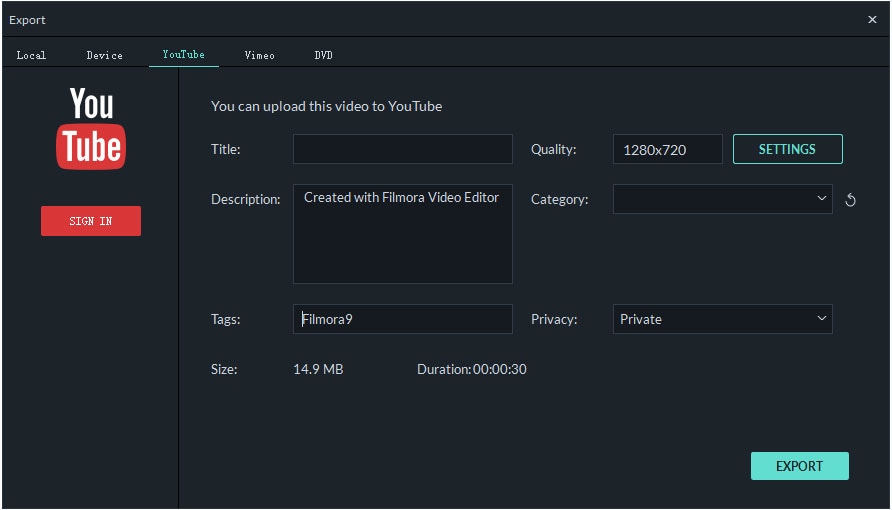 ---
Why Filmora Video Editor is the Best Option to Reverse YouTube Video?
- Basic Functionality
Most video editing tools have some basic functionality such as media bins, timelines, and a set of tools that can be used to make adjustments and advanced alterations to a video. One thing that separates Filmora Video Editor from other video editing software is how these features align together as a great YouTube video reverser tool.
Filmora Video Editor addresses the fact that every video project and editor has unique needs and the application is created in a way that's quite customizable to meet the diverse needs.
- Best Value
Pricing is a very important factor that should be considered when choosing YouTube video reverser. There is video editing software that requires a monthly subscription and that puts one at risk of losing access to their projects if they fail to make the bill within time. Filmora Video Editor offers the best value with its onetime payment and the price falls quite within the average of other programs which makes it the best value.
- Intuitive and User-Friendly Interface
Filmora video editing software, unlike other programs, provides such an intuitive interface that makes it ideal for new users with basic video editing skills. The software works well on both Mac and Windows and is ideal for both pro and basic users. The timeline is designed in a way that makes it possible to easily handle images, audio, and video with refined precision.
- Best Special Effects
Another outstanding feature to look out for in a YouTube video reverser is special effects. Filmora video editor is one program that's focused around compositing, special effects, and graphics. The visual masterpieces have the potential of transforming your overall video quality.
Filmora Video editor has great qualities that any video editor can prefer having in video editing software. If you are looking on how to reverse a YouTube video with just a few clicks then Filmora video editor is the best choice.