What is Twitch Prime?
Twitch is a live video streaming service, which is run and controlled by Twitch interactive. Amazon has acquired this platform in 2014. Twitch Prime is nothing except the monthly subscription service that is currently as a subsidiary of Amazon Prime. When you subscribe to this service of Twitch, then it will allow you to access those contents, which are not available for normal Twitch users. If you love gaming, subscribe to Twitch Prime for enjoying plenty of gaming content.
You may also want to know:
How to get Twitch bits in a free way.
Which games we can play and stream on Twitch.
As you have come to know about what is Twitch Prime, we are going to tell you about its benefits, how to cancel Twitch Prime and get it in this content. So, let us explore more in the following sections.
Benefits You Can Get with Twitch Prime
Twitch Prime is offering a plethora of benefits to its subscribers. If you want to know these, following is the list for the benefits.
• After the subscription service, you can view contents without the annoying ads. This ad-free experience provides a seamless viewing experience at no extra cost.
• Moreover, you can subscribe to your favorite Twitch channel for free every 30 days. This way, you can support the streamers you like.
• Members can get access to the game content with no additional cost. You would be able to do many things without paying for them.
• A wide range of games can be downloaded from the Twitch Prime like Gone Home, Deponia, Drawful 2, etc. If you are a gaming freak, opting for the Amazon Prime Subscription is excellent.
---
How to Get Twitch Prime?
If you have decided and wondering how to get Twitch Prime, then there are two ways to do so. Link it with Amazon Prime, or you can also do this without being the Amazon Prime member. You don't have to apply strenuous efforts for getting Twitch Prime. It's a job of a few minutes only, and after that, you will feel happy to use Twitch Prime. Now, go through the steps we have shared below.
With Amazon Prime:
Step 1: To begin with, you need to get your PC or phone and open the link "https://twitch.amazon.com/tp" on the browser of your choice.

Step 2: Now, click on the link saying "Already an Amazon Prime member?" You are good to go now! This will help in connecting Amazon account to the Twitch Account to get benefits.
Worried about choosing a name when registering a Twitch account? We recommend 10 best Twitch name generators to you to take a cool name.
Without Amazon Prime Member
Step 1: First of all, visit the link https://twitch.amazon.com/tp, and check that your country supports Twitch Prime and Amazon Prime or not.
If it is not accessible in your country, the site will show "twitch prime is not available" or "it looks like you're in an unsupported country". Now, try to head to this link https://help.twitch.tv/s/article/twitch-prime-guide to know the supported countries.
Step 2: As the next step, sign in for creating an Amazon account. Use your Gmail credentials or you can use your phone number as well to get this done.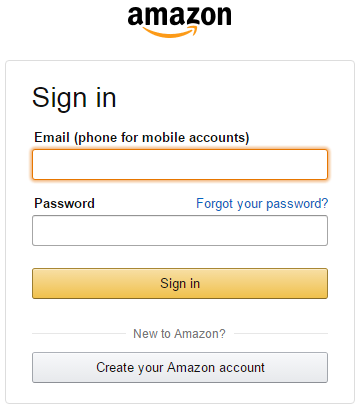 Step 3: Now, click on the link that will connect your both Amazon Prime and Twitch account. After this, you become the Prime member. Now, change your Prime Settings by clicking on the "Settings" page. This is how to get Twitch Prime.

---
Bonus Part: Do all of the Amazon Prime Members Get Twitch Prime?
No, this is not true. There are some eligibility necessities that you have to meet anyhow. Suppose, you are accessing Amazon Prime as an invitee or as the added member of an Amazon household then you are not fit for Twitch Prime. Besides, this service is not available in some countries including, India, China, and at the places where trade is banned. If you are living in a country where Amazon Prime is not forbidden, it becomes vital to have Amazon Prime subscription to get Twitch Prime.
The process of acquiring or cancelling Twitch Prime is easy, but only some are not so lucky to use it. Moreover, prime student members using it for free will only get 30-day free channel subscription along with the membership. Therefore, either you can't use it, or there will be some restrictions.
You may also like: How to download a video from Twitch.
---
How to Cancel Twitch Prime?
Not every person needs to like to use Twitch Prime. If you have no interest in using it, then you must know how to cancel Twitch Prime. Cancel your Twitch Prime membership, which is combined with the Amazon Prime subscription. To cancel, you need to remove the connection between your Amazon account and Twitch account. This can be performed with the help of Twitter account setting page and using Mac or PC. Follow the given instructions below for learning how to cancel Twitch Prime. These steps will help you to cancel Twitch Prime without any need of cancelling Amazon Prime Subscription.
Step 1: First of all, log in to your Twitch account if you haven't done it yet. After that, go to your profile icon located on the corner side and click on it.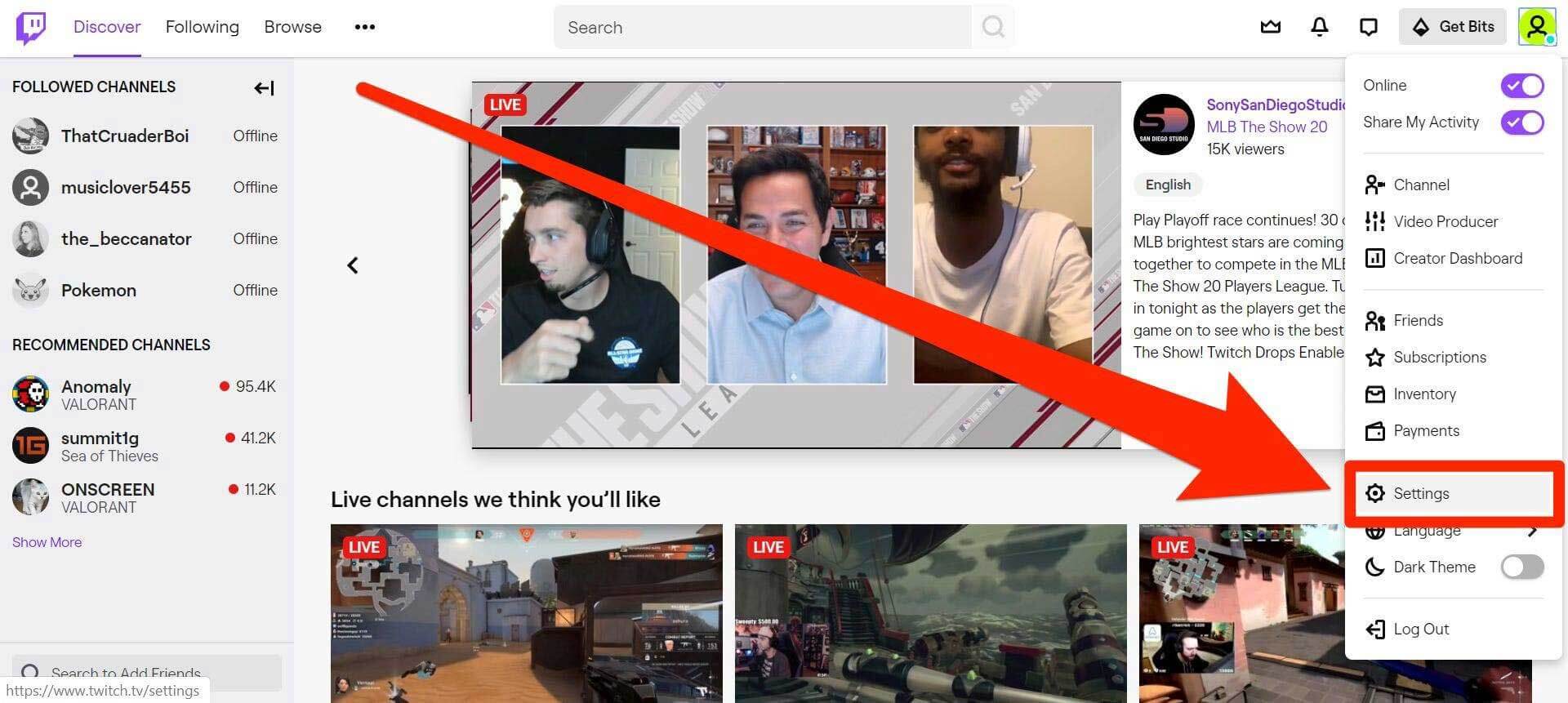 Step 2: Once done, now open the Twitch setting by clicking on "Settings" from the menu.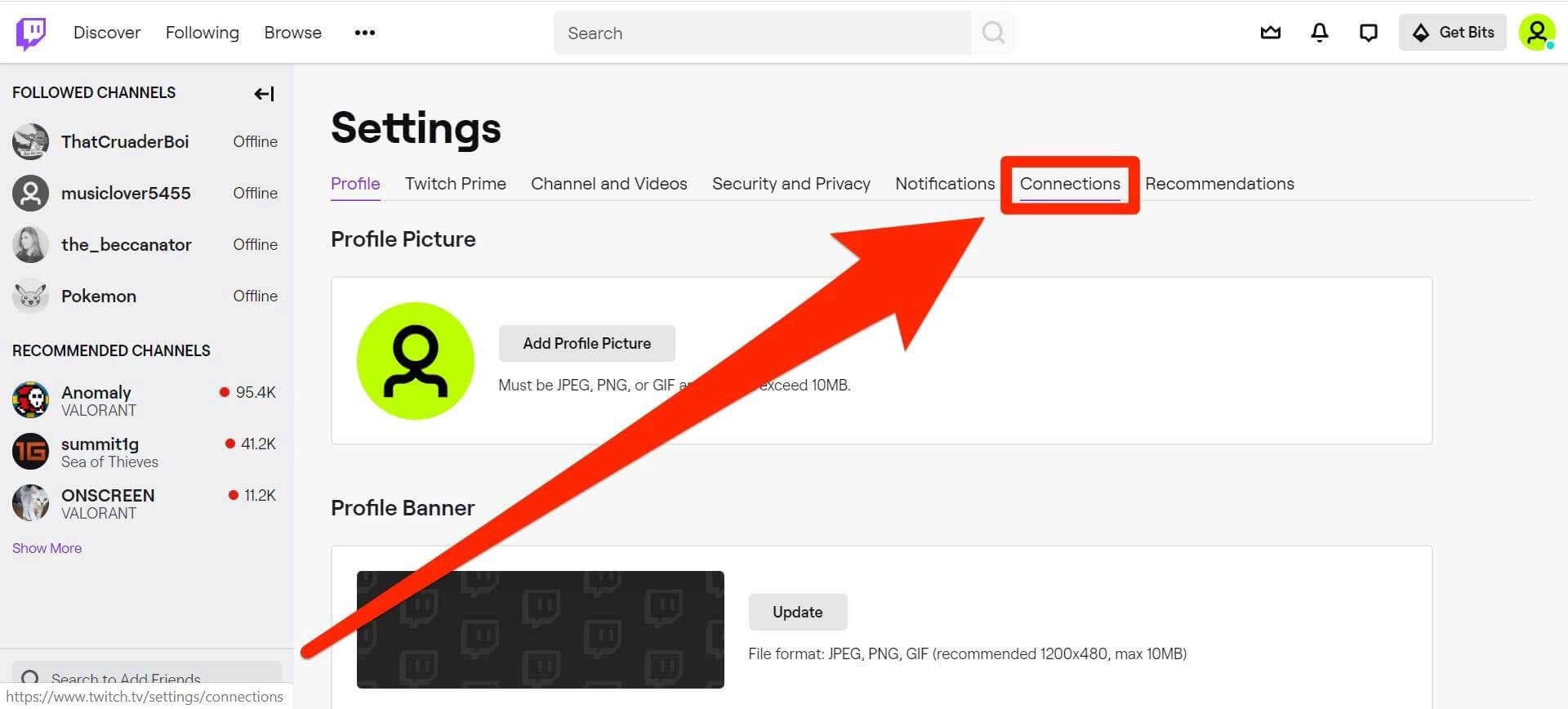 Step 3: When the "Settings" page opens, move the cursor to the "Connections" tab and click on it.
Step 4: Subsequently, to the next of the Amazon section page, you will find the "Disconnect" button and when you do, click on it.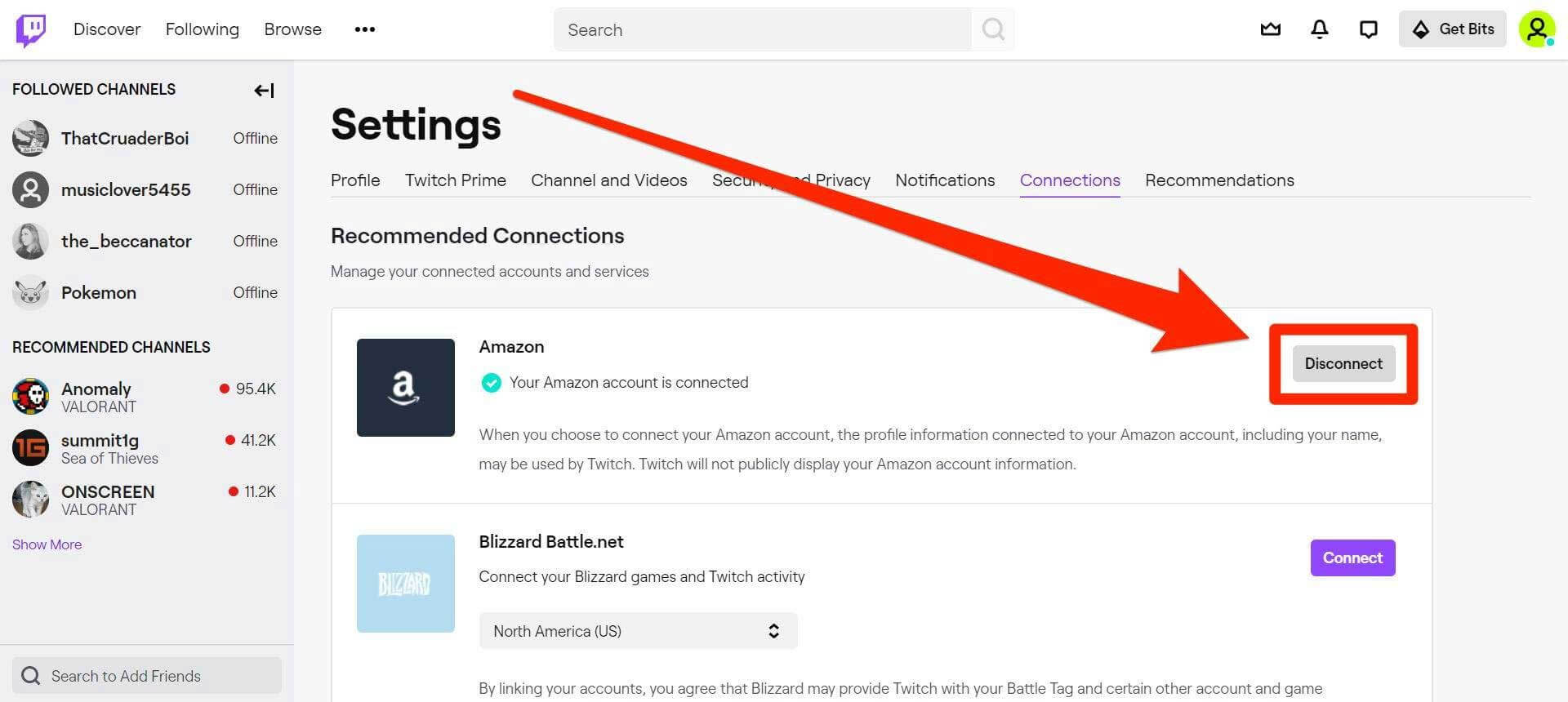 Step 5: At last, a pop-up window will appear that prompts your confirmation. Click on "Yes, disconnect" and done.
Conclusion
Some people might be asking, "Do you have to pay for Twitch Prime?" The fact is you have to pay if you are going to subscribe to Amazon Prime membership. Twitch Prime is best for those love games, but if you are using Amazon Prime, then you will love it. Amazon has enhanced the user experience by adding a few more features and made this platform robust.
For any Twitch Prime FAQ, you can ask us; we will let you know. Thanks for reading. Do let us know your views.
Thought you might be interested in amazing overlay websites for add overlay to Twitch streaming videos.