How to make your own awesome movie trailer?
Do you still think making movie trailers is complicated and costly? Actually, today, with the presence of video editing tools anyone can definitely make a killer movie trailer whether you are an amateur, a student for your school project, or an YouTuber who wants to make it for your YouTube channel. Most importantly, you can create your own movie trailer without spending a penny.
So what's the trick of making video trailers easily for free?
In fact, all you need is a movie maker that is easy enough to learn and use. In this article you will find one and get to know how to use it.
Create Your Cool Movie/Video Trailer with Filmora Video Editor Effortlessly
Filmora Video Editor & Filmora Video Editor for Mac is a movie trailer maker for beginner and semi-professional. It offers different tools with which you can make and enhance your movie trailer. For its intuitive interface, you can probably learn how to use it in just five minutes. Other than basic edit options like split, cut, trim, rotate, speed controls, adjust volume.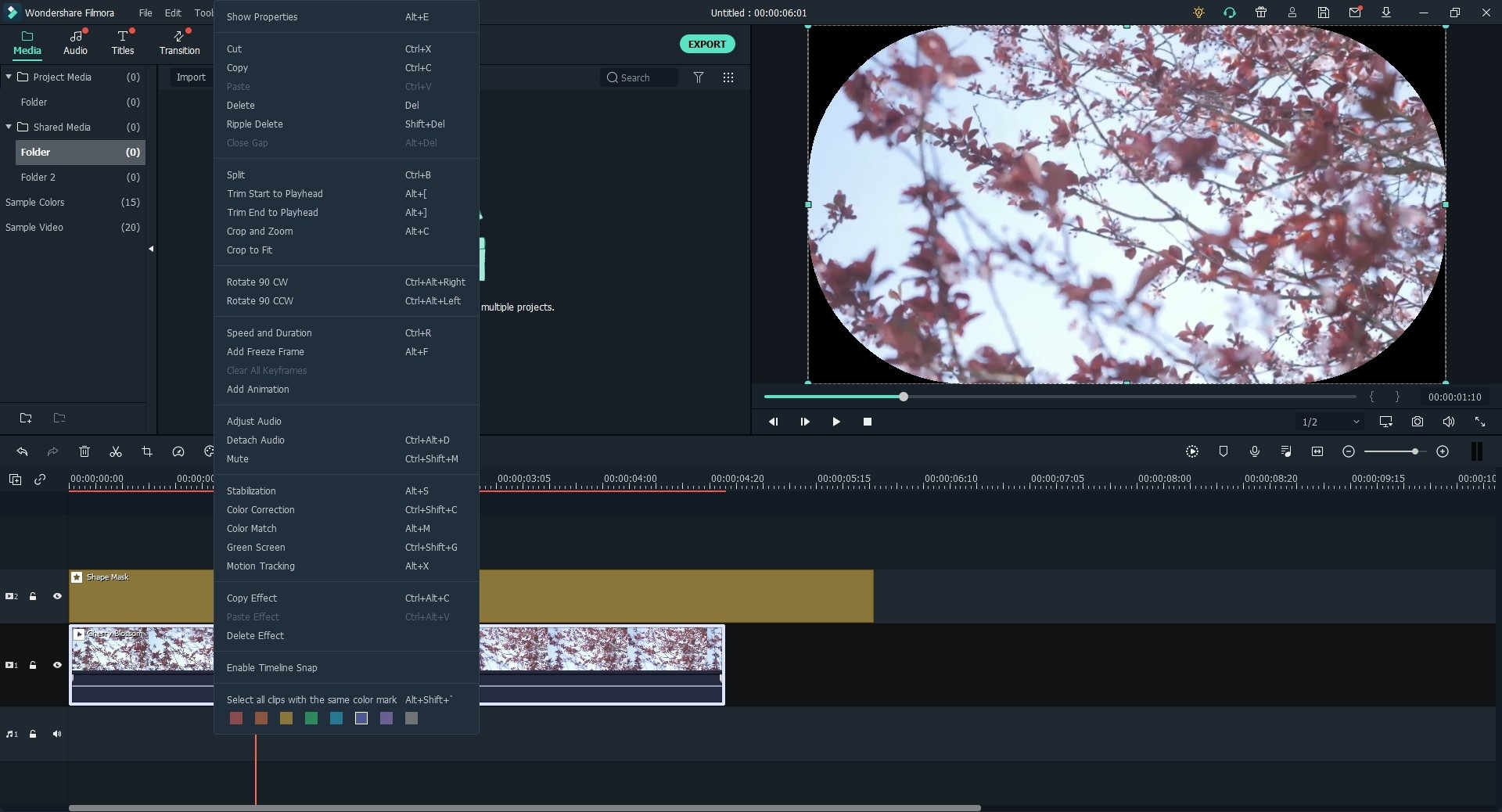 Let's check out what main features Filmora Movie Trailer Maker has:
Built with advanced editing options like green screen, split screen, stabilize video, video recorder, play in reverse and pan& zoom options.
Supports more than 100 video and audio tracks.
Comes with hundreds of video effect, audio, filters, overlays, transitions.
Offers powerful video color correction tools and 3D LUT layers.
 A lot of subtitle, end credits and title templates, and also supports customization.
Has exclusive effects store.
 Allows you to export movie trailers according to destination presets like YouTube format, Vimeo format or device format.
Step by Step on How to make a movie trailer with Filmora Video Editor
Step 1. Download and install Filmora
First you need to click the button below to download the latest version of Filmora for free and install it on your windows or mac computer. Then look at the following steps.
Step 2. Make a plan for a movie trailer
You need to watch your movie repeatedly and specify a plan before starting to make a trailer. Remember that you need to capture all the interesting content in two minutes to attract your audience.
Step 3. Import media file to Filmora
Open the software and click on the "New project" option. The program will take you to the home interface, then import the video clip you want to turn to a movie trailer from your computer.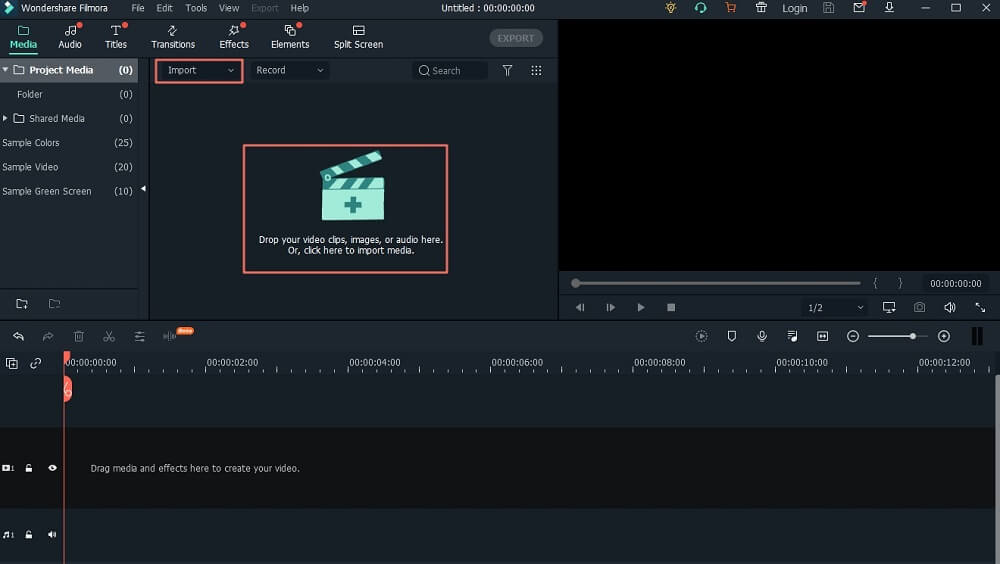 Step 4. Drag to timeline and cut video
When the video appears on the program interface, you can now click on it and drag it to the timeline at the bottom of the window.
Then comes the crucial step: you need to cut out the setions from the complete video and join the clips, which ensures that it fits the end time.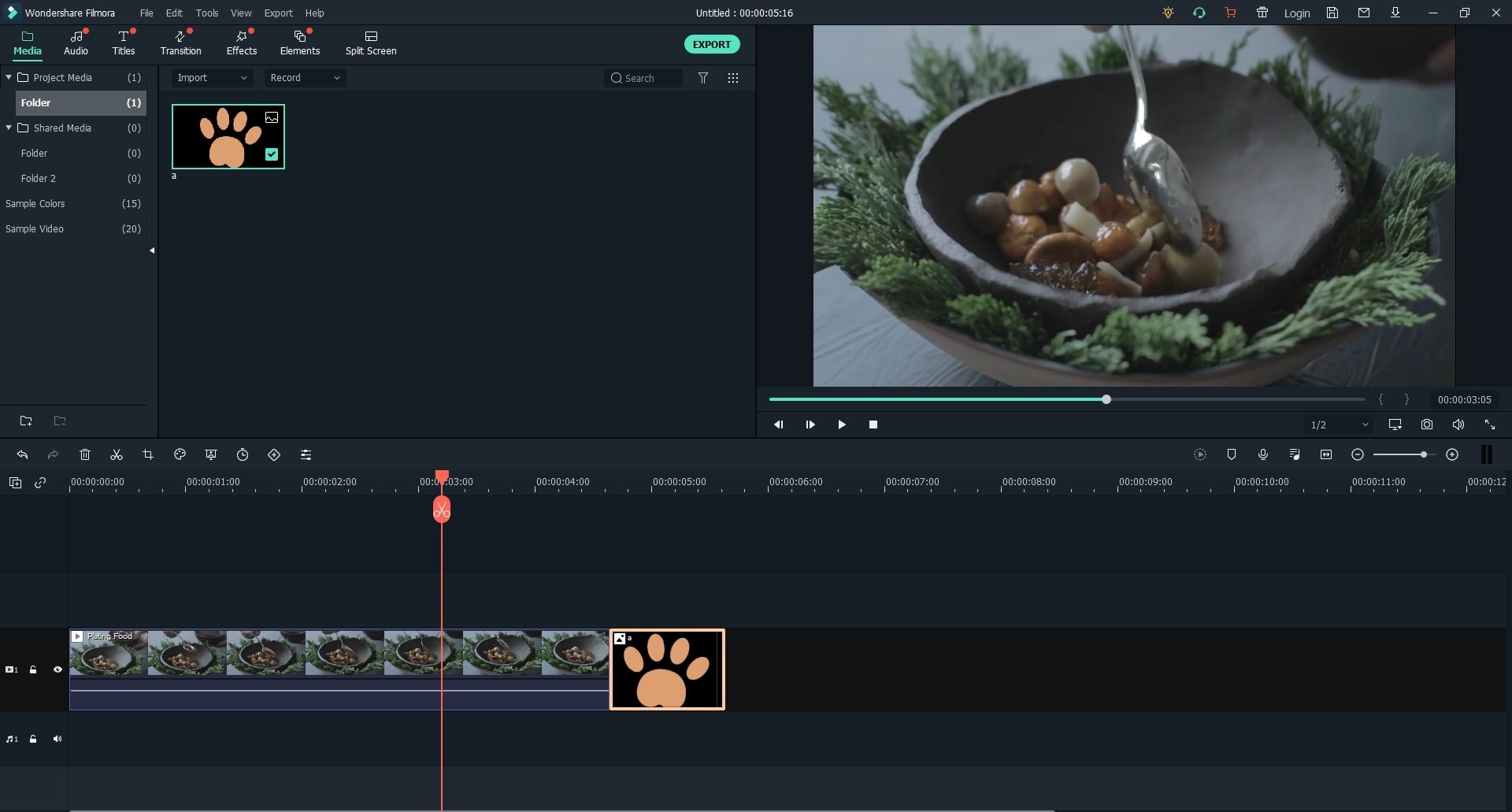 The next steps are the key steps to polish your trailer and you can explore as much as you can.
Step 5. Add background music and sounds effect
Before editing a video,  it'd be better if you add background music and appropriate sound effects, which will make your movie trailer editing process smoother and easier. There are many built-in music and sound effects in Filmora, you can drag any of them as you like to the timeline or just import your own music files from your computer. ( Learn how to edit audio in detail)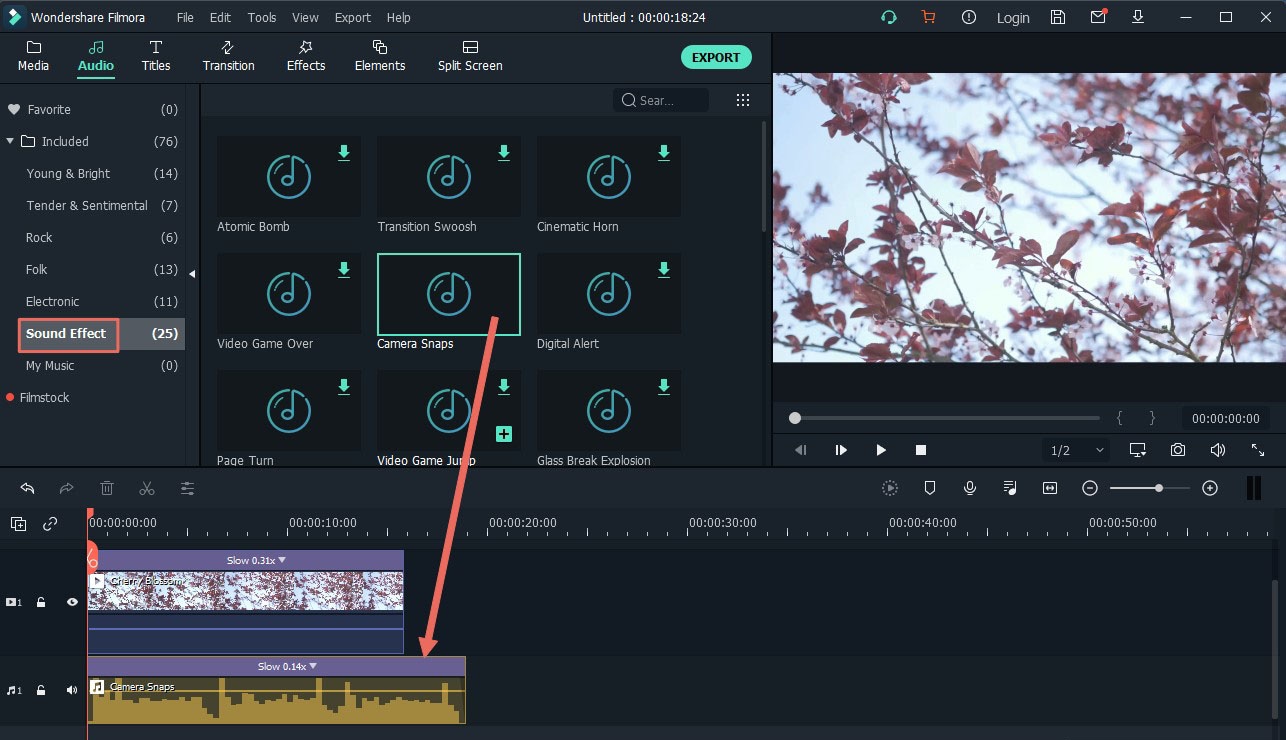 Step 6. Edit video
• Add transitions: Adding transitions can create very cool visual effects, which usually makes your video more appealing. There are over 200 different transitions available in Filmora for you to choose.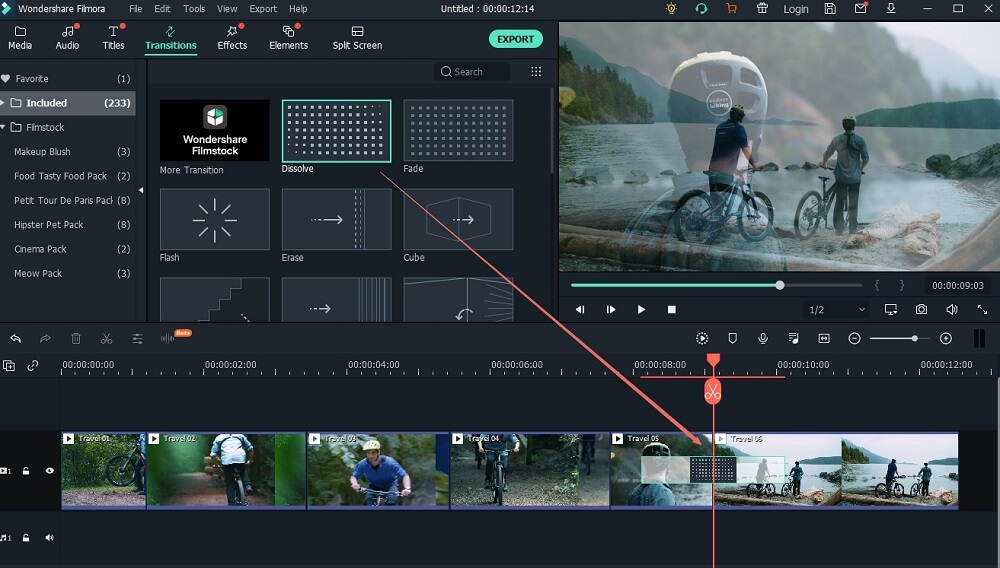 • Add video effect: Shake, light leaks, bokeh blurs, retro old, black and white, and other video effects can make your movie trailer more exciting and cinematic. You can also use Split Screen to present different clips and characters from your movie trailer at the same time.
• Adjust color: In addition to using filters, the advanced color tuning tool can also help you to change the color of a video, like white balance, brightness, contrast, vibrance, and saturation, etc. You can apply the 3D LUT pre-installed effects to the video to give your audience a much better visual impact.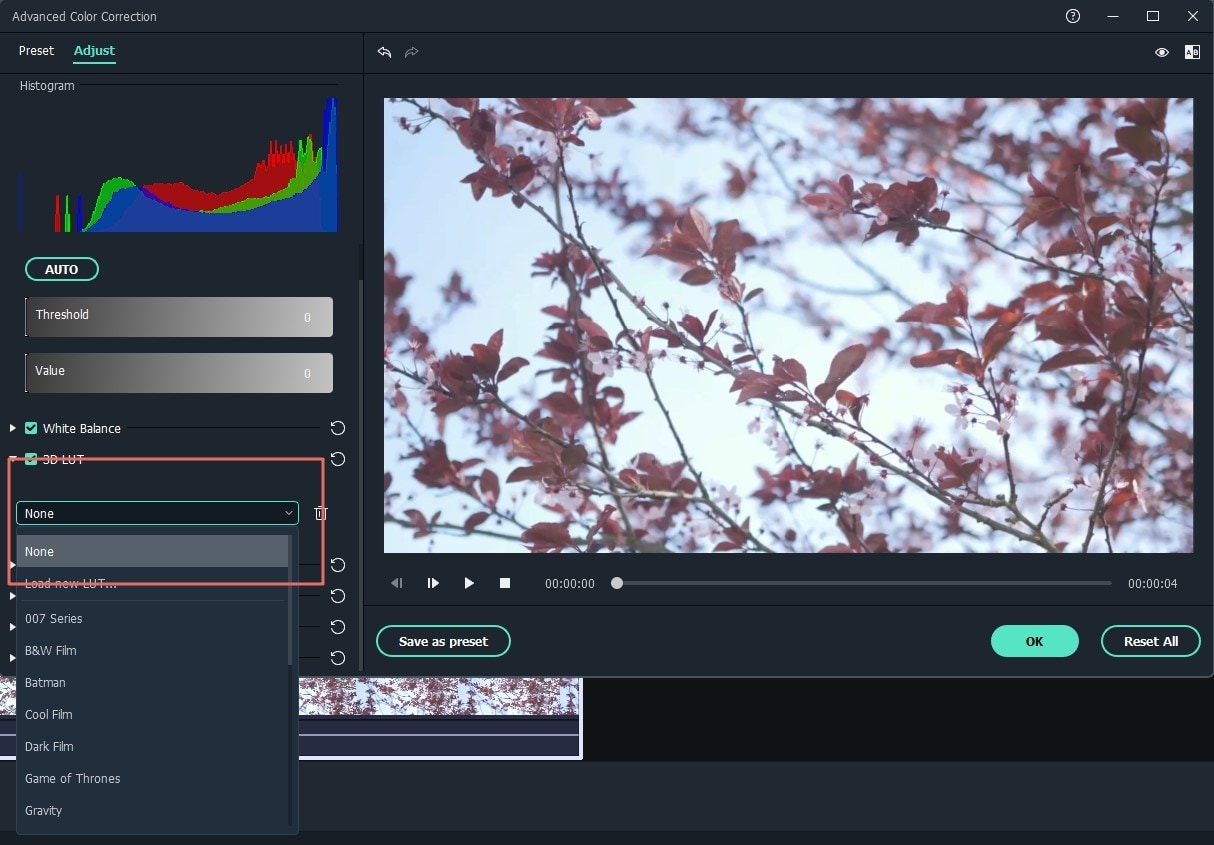 Step 7. Add title, subtitile and credit
Adding text is another essential part of a good movie trailer, which can let your audience have more information and better understand what the movie trailer is about. You can easily create texts with build-in templates in Filmora, or you can customize with your creativity.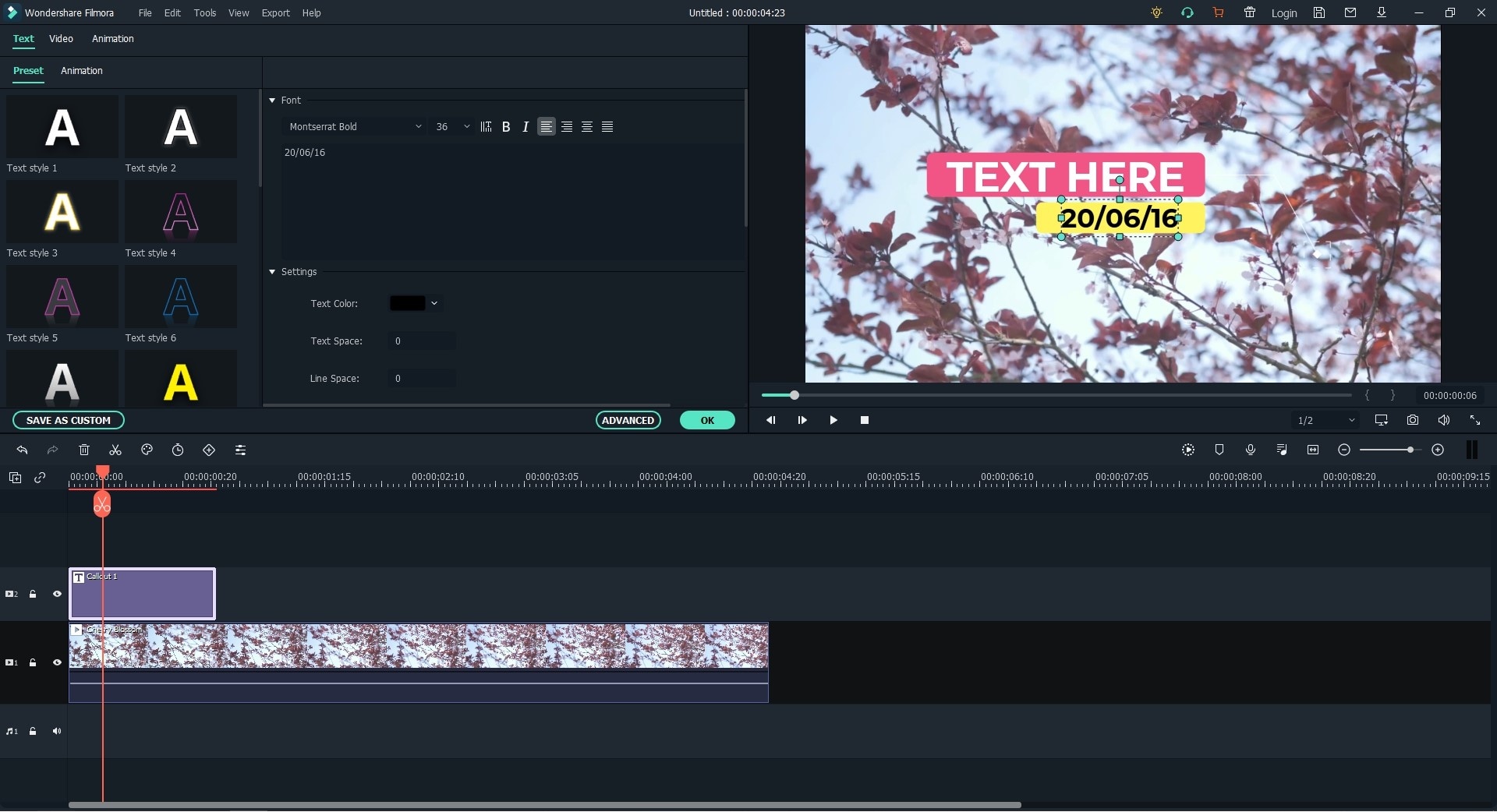 Step 8. Export and share
At this point, the necessary settings are complete, and you can now preview and export the movie trailer. You can save it to your computer or share it directly to YouTube.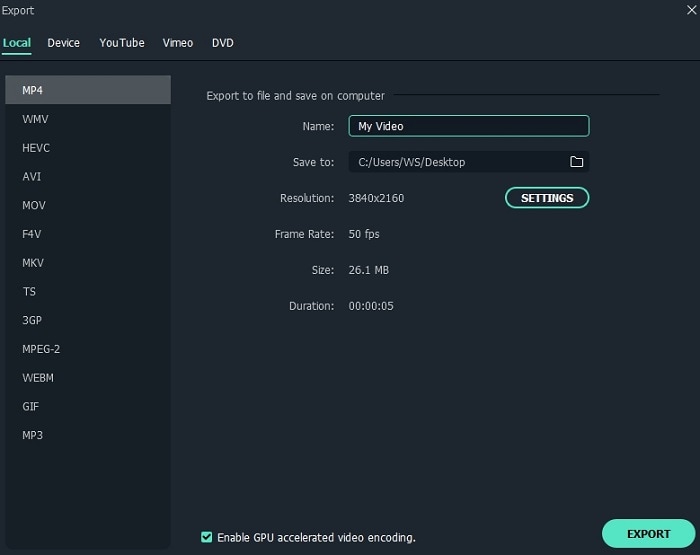 ---
Tips for making a movie trailer
• Choose the best footages of your movie
The length of a good movie trailer should be between 90 secs to 2 minutes long. Within these two minutes, you should pick the best footages of your movie without revealing too much.
• Tell the storyline
Ensure that your audience is able to grasp the movie genre and the characters presented in the trailer, and better make it anti-climax, which will keep your audience hooked. However, don't spoil any crucial part of the plots.
• Carefully select background music
Use the right kind of music in your trailer that sets its tone, mood and atmosphere of your movie themes. A proper background music is able to grab the attention of your audience.
• Creatively apply sound effects
Make you movie trailers dramatic and eye-catching by applying appropriate atmospheric sound effects like wind, thunderstorms, blasts among others. Sound effects together with music can tell the audience about a character, place and the mood of the film.
---
Conclusion
Well, have you learned how to make a movie or video trailer?
It should be noted that the above steps are only the most basic processes of making a trailer. You can also develop your own creativity according to your needs by using Filmora to create your own video.
Find more movie trailer ideas and footage in Effect store and click the download button below to explore more by yourself.