Do you want edit audio files?
In one way or another, you have audio files such as audio recording or music in your smartphone or computer that you could have downloaded online or recorded them on your device. Having these audio files on your device, you may want to edit them due to lots of reasons as follows:
- The audio file are too long to upload to a WhatsApp group for sharing with your friends;
- You need to mix multiple audio files to create an awesome disco music;
- ...
Now, the problem is coming - how can you edit the audio file? Many people think this is a tough task, but today, I'll take you get out of the trouble.
In facts:
All you need is only a simple audio editor and converter, and in this post, I'll show you the best audio editing software and show you how to perform it to cut, mute, detach, split, etc. an audio on Mac and Windows computer step by step.
Filmora Video Editor - Make Audio Editing Efficient and Simple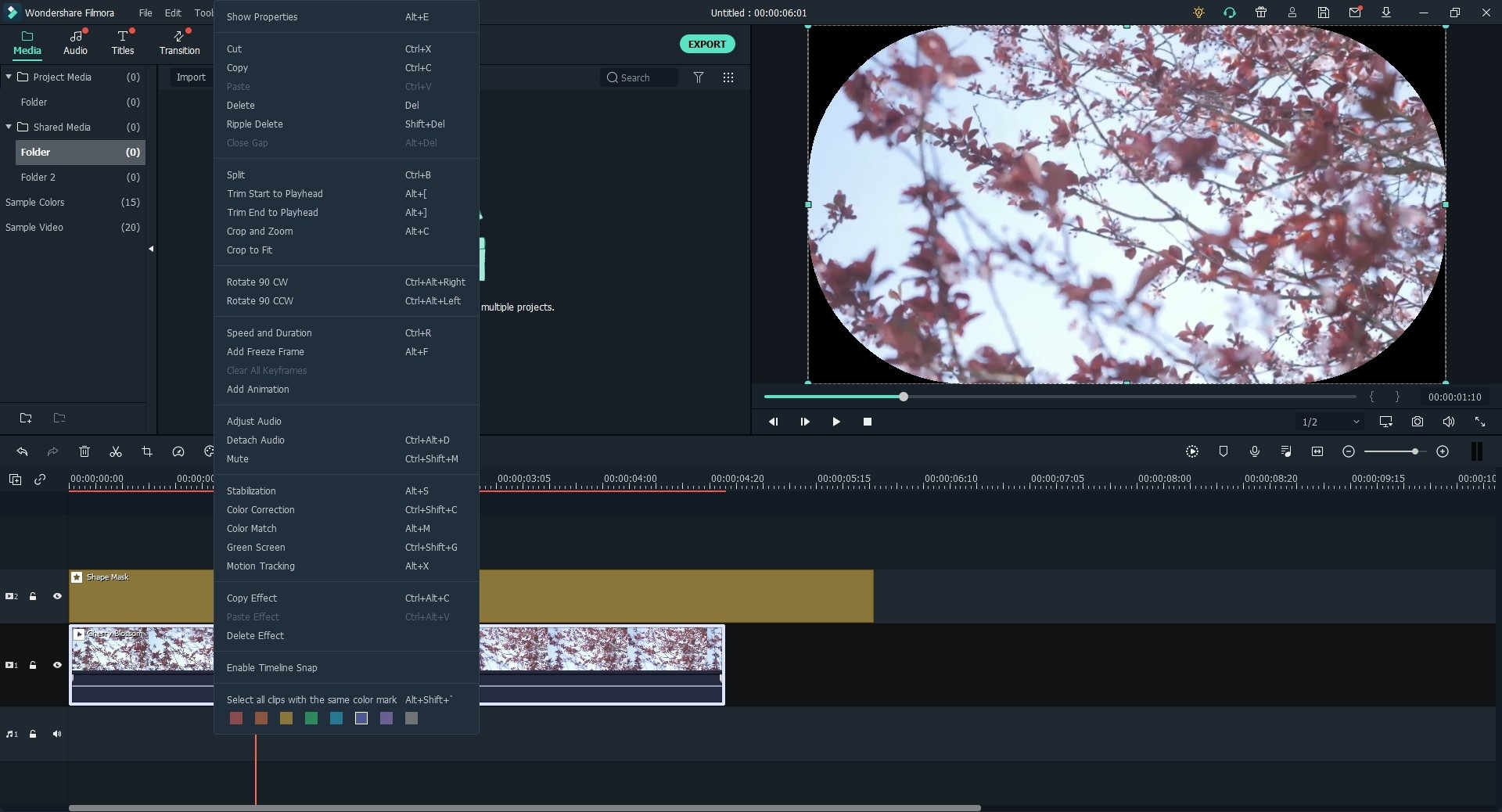 Filmora Video Editor or Filmora Video Editor for Mac is the perfect choice for you when it comes to editing of audio files. This software is a media editor and converter that allows you to edit recorded audio as well as all other kinds of video files. It is built with mixer audio to enable you to upload several audio files, mix them and apply special effects. Other than that, Filmora Video Editor allows you to cut audio files, split audios, trim audios, adjust volume, mute audio, detach audio from video, add music overlays among others. Therefore, you will get possible audio editing options that you want to use.
Other Features in Filmora Audio Editor:
Audio Merger and Editor: This software allows you to upload several audio files and merge them to a single audio file and edit it easily.
Mixer Audio: This mixer audio option allows you to customize the volume of your audio files. It is an ideal feature for DJs who love to mix music songs.
Audio Equalizer: With this feature, you will be able to equalize the sound of your audio files with the options like Soft, Classic Default, Pop, Rock' n' Roll, Low Bass.
Audio Converter: Filmora Video Editor allows you to convert audio files to other audio file formats, device formats, share them online and burn them DVD formats.
And if you are interested in its powerful video editing fonctions, you can click here.
---
How To Edit An Music File With Filmora Audio Editor?
After looking at the features of this audio editing software, let us now see how to use it practically. Just follow this audio editing tutorial written below.
Step 1. Download Filmora Video Editor
Visit Filmora Video Editor website and install the Mac or Windows version depending on the OS that you are using. After that, you can now open the application on your computer, and click on "New Project".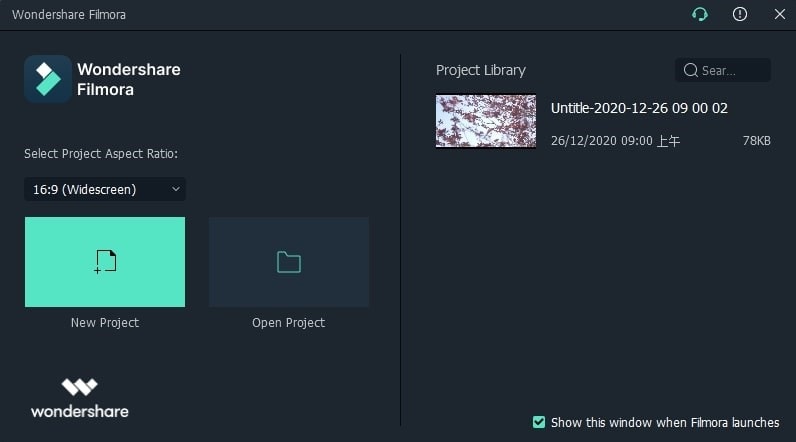 Step 2. Import Audio File
Click on "Import Media Files Here" and add the audio file that you want to edit. Alternatively, you can drag the audio file from its location and drop on the program interface. The audio will be uploaded.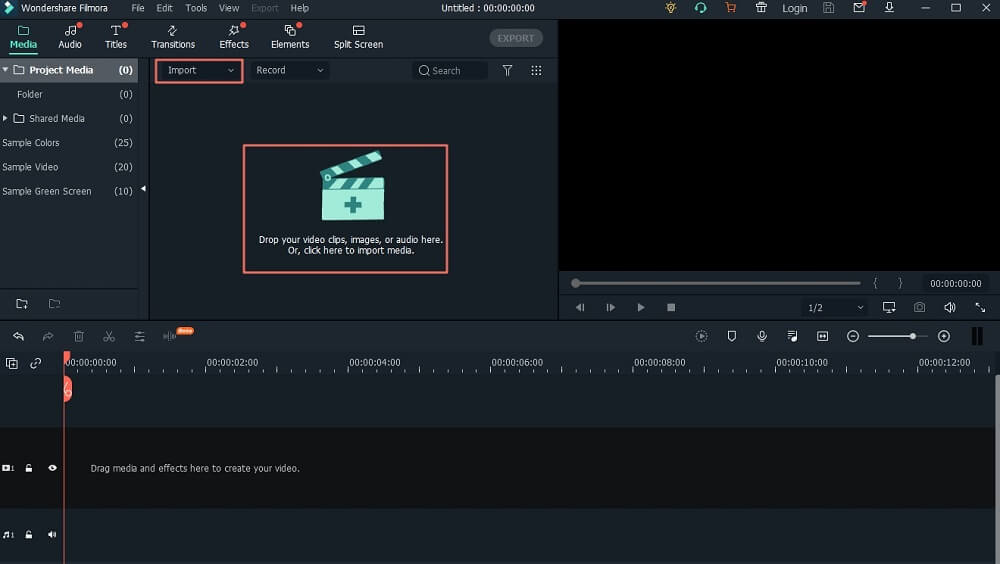 Step 3. Edit Audio File
1. Split, Mute, Combine, etc. Audio File
- 1st, drag and drop the audio file to the timeline.
- 2nd, move the red cursor to a section of the audio that you want to edit and right click on the audio file, and you will find many audio editing options, including "Cut", "Copy", "Ripple Delete", "Split", "Trim", "Speed", "Adjust Audio" and "Mute". You can perform them as follows:
For example:
To split an audio, right click "Split" and then the program will split the audio. You can then separate the splitted section by dragging it to the right.
To mute audio, right click on the music track and then choose "Mute".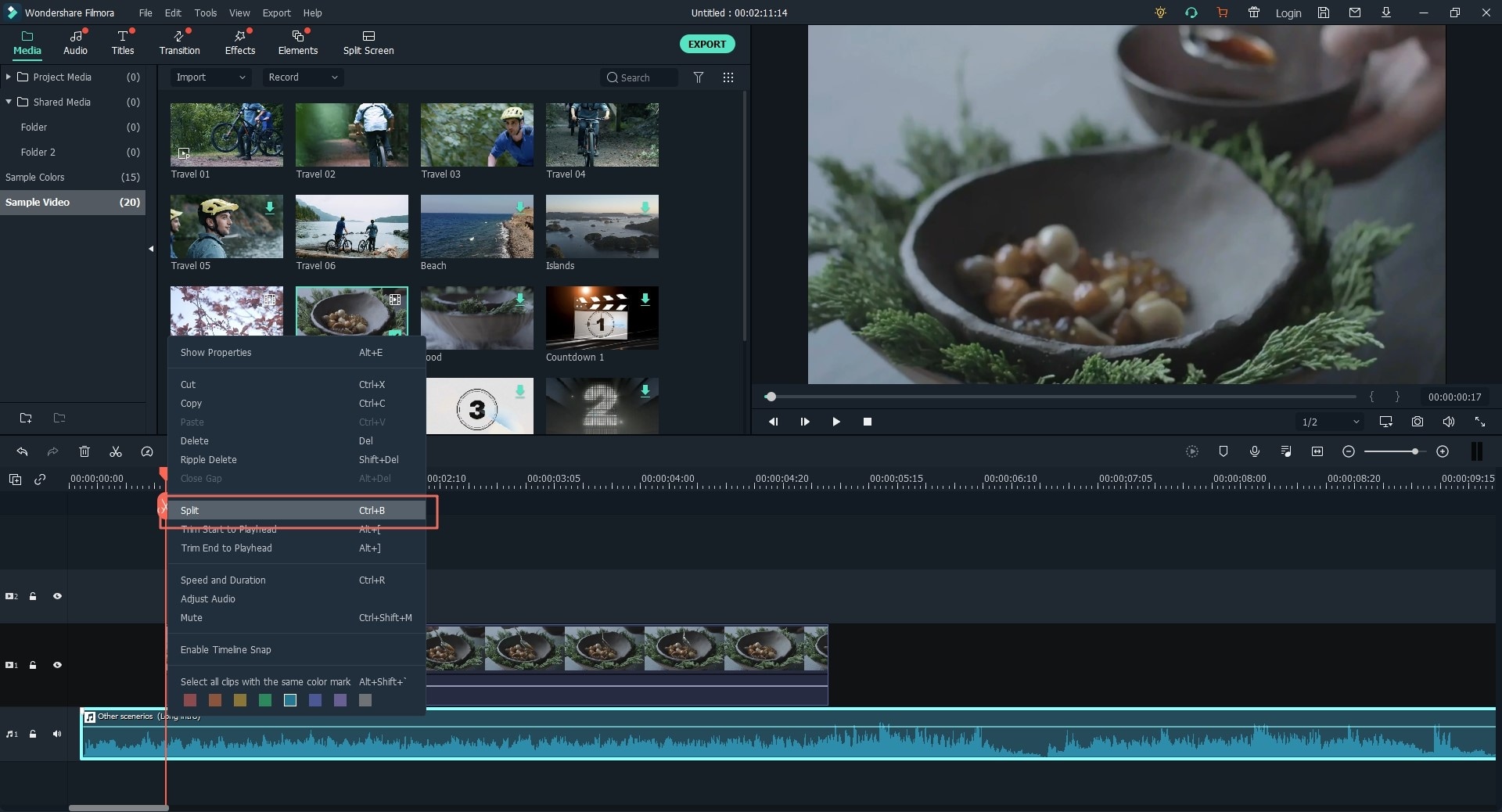 You can also do so for the other functions like:
How to increase volume of a video?
How to remove audio from Mp4 video file?
After that, you can click "Export" to save the changes or continue to add more sound effects to your file.
2. Add Sound Effect
Select "Audio" icon at the menu bar and you will find different sound effects. Click to download the special effect you want, then drag the sound effect to the desired section and edit its duration.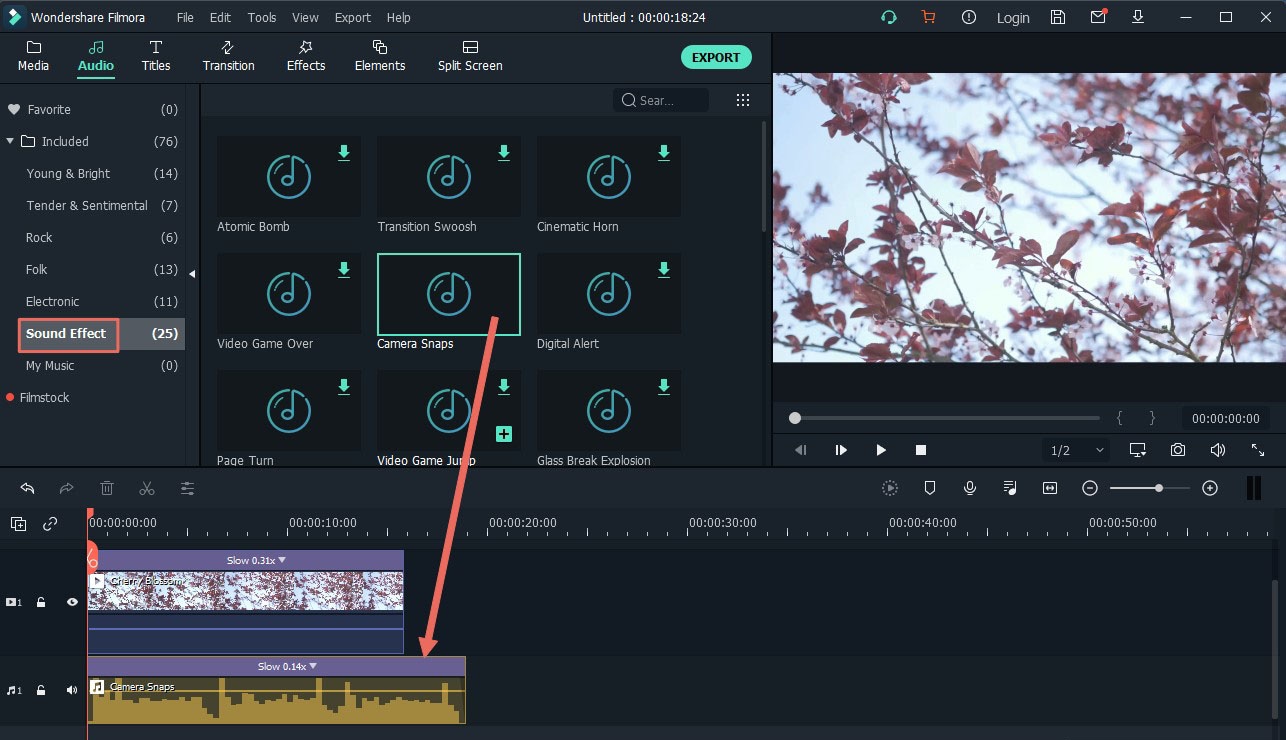 3. Mixer Audio
Go to the right of the toolbar and click the third option which is the "Mixer Audio". Once you have uploaded the audio files, you can use the small round icons to adjust music sounds of audio 1 and audio 2. Whereas slide the small icon under the "Master" up and down to adjust the volume of the mix.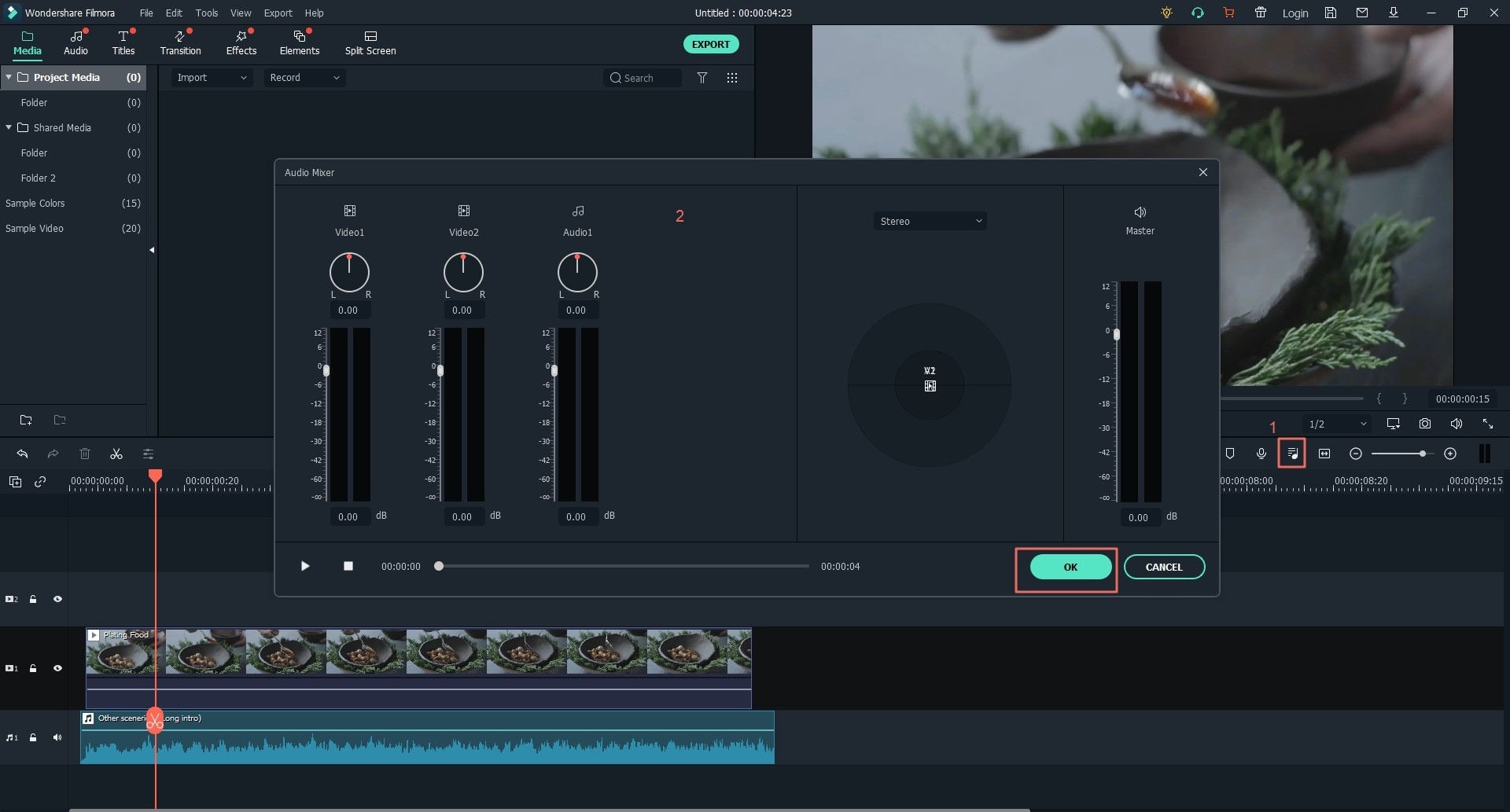 Step 4. Save and Export Project
Once you are done editing, you can click on the "Export" to save your project, or convert it to other audio formats.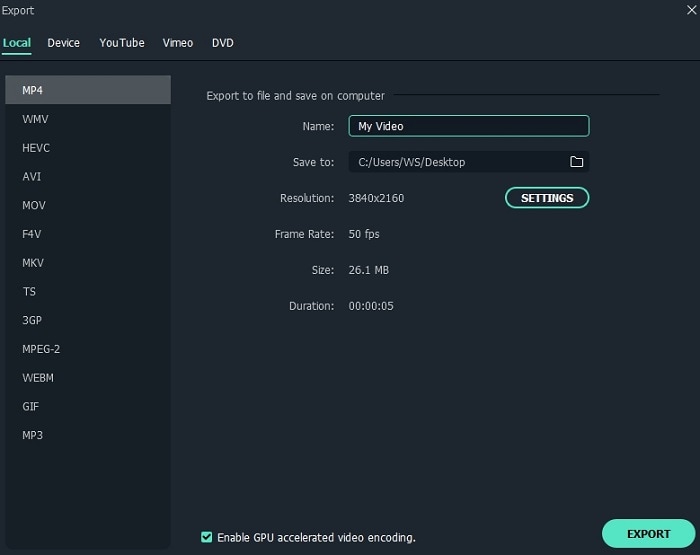 Bonus: Audio Effects Resource Site - Filmstock
At this point, you have learnt how to edit audio files using Filmora Video Editor which is also an audio effects editor. You may go through its Audio effects editor and fail to get the audio effects that you want. That should not bother you since you can use Filmstock to get unique and stylish audio effects.
With Filmstock, a huge library of not only audio effects but also image effects and video effects that are royalty free. The Audio effects are well categorized as sound, music and music1 and music2. You will also get to see the trending audio effects displayed in the selected category.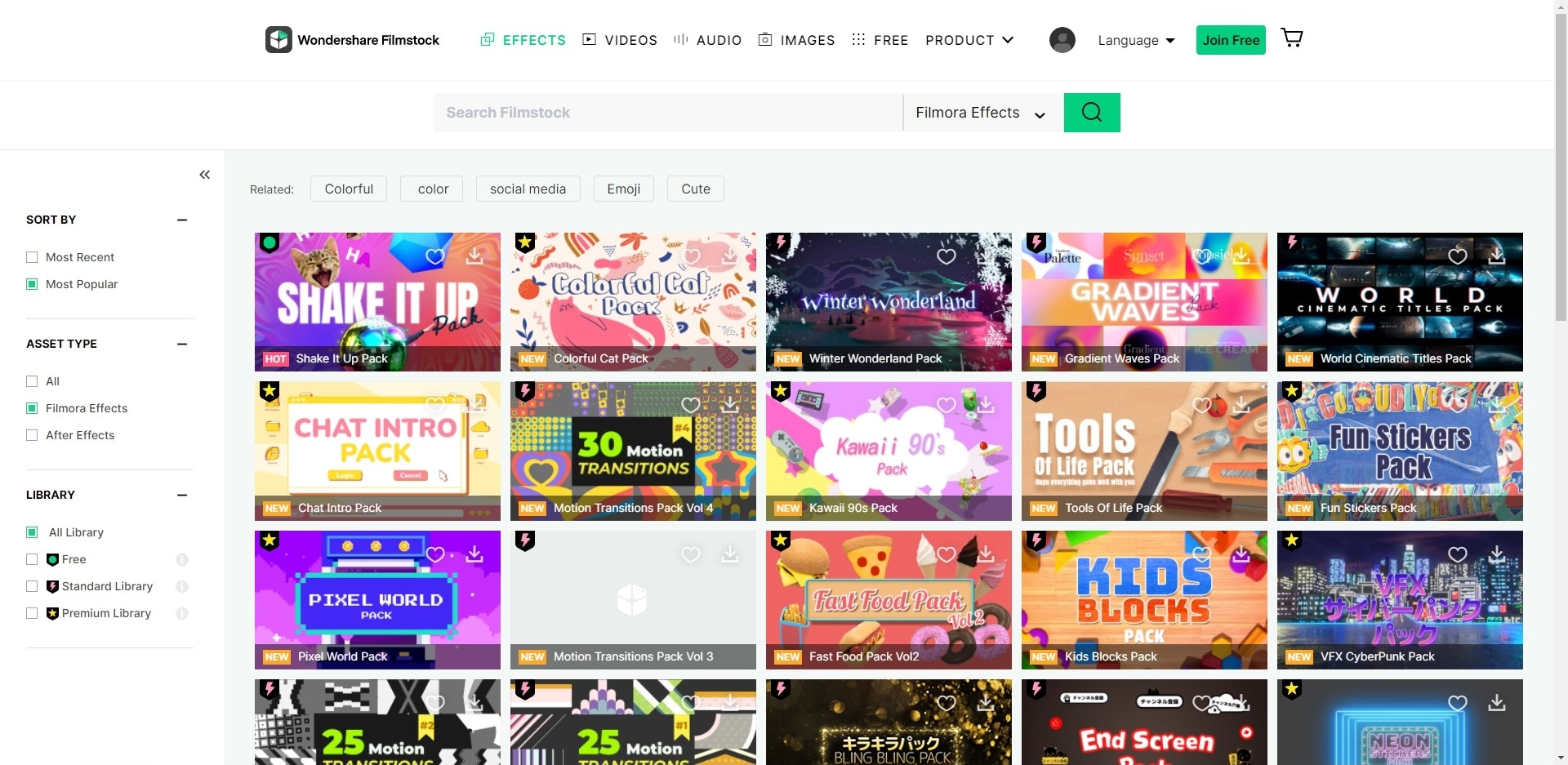 Write in the End
Editing of audio files should now be simpler since you have known the powerful software to use which is Filmora Video Editor. It is compatible with both Mac and Windows OS, and it has a lot of audio editing options. It can also convert edited audios and share them online. Try Filmora Video Editor and get more audio effects from Filmstock platform.