Snapchat has been such a trendy app since 2011 when it was released. The app has greatly evolved and several features such as videos, filters, lenses, and stories have been added. But how to make a video on Snapchat and share with your family members or friends?
In this post, I'm going to show you exactly how to create videos on Snapchat & 3 advanced alternative solutions. You can compare them and decide which one is better according to your own needs.
What's more?
I also collected and picked up the most frequently asked questions about making video on Snapchat to help you create a funny, special yet awesome Snapchat video.
In short: If you're a novice on Snapchat, you'll love this guide.
Now, let's get started.
How to Make or Record Videos on Snapchat Step by Step [Tutorial]?
Previously, Snapchat only made it possible to record videos for 10 seconds per time frame however that has changed and users can now record videos for 60 seconds. Snapchat has provided the trimming option which makes it possible to cut out extra parts of the video that may unnecessarily make the videos long. Both Android and iOS users can enjoy the new feature and learn how to make a video on Snapchat.
1. Launch Snapchat on your Android or iPhone, head over to the camera screen and tap on the circular shaped icon that appears at the bottom of the screen.
2. Once you have recorded your video clip for 10 seconds, it will show in the bar located at the bottom. To record for a longer time, hold on the record button for some more time and more video clips will be recorded.
3. You can tap on the video then trim by sliding rectangular icons at the end of the icon. You can use the tools available to edit your video and add features as desired.
4. When the video is edited, you can tap the blue icon at the right coner to post the video immediately.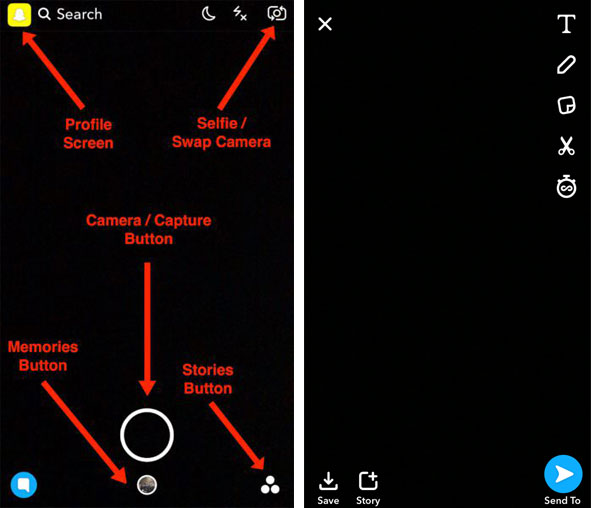 ---
Top 3 Alternative Ways to Create Videos for Snapchat
#1. Filmora Video Editor for Windows & Mac
Filmora Video Editor is one of the solutions that can be used to make and edit videos on Snapchat. This tool can be used to create videos from the photos that are available already. Users can add stickers, music, texts and great effects to the Snapchat videos before sharing on Snapchat and other platforms.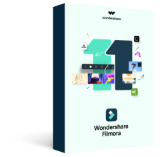 Split, edit or add title, transitions, filters, effects, etc. to the video and export to your iPhone or Android compatible formats, so that you can easily share the videos on the Snapchat, YouTube, Viemo, Facebook, etc. as you like.
Record the screen with 1 simple click.
Add free music track from the music library and set as the background music as you like. You're also allowed to import your local audio file and edit the audio freely.
Effects store comes to provide users with 1000+ effects.
...
With Filmora, you can easily make all kinds of creative editing, you can slow down video on snapchat in three simple steps, or make a snapchat filter as you like.
#2. Video Show
This is another Snapchat video editor with great editing features. This tool can be used to turn snapshots to videos. Users can also merge video clips and have them cut as desired. Other features such as animated emojis, texts and voice overs can also be added.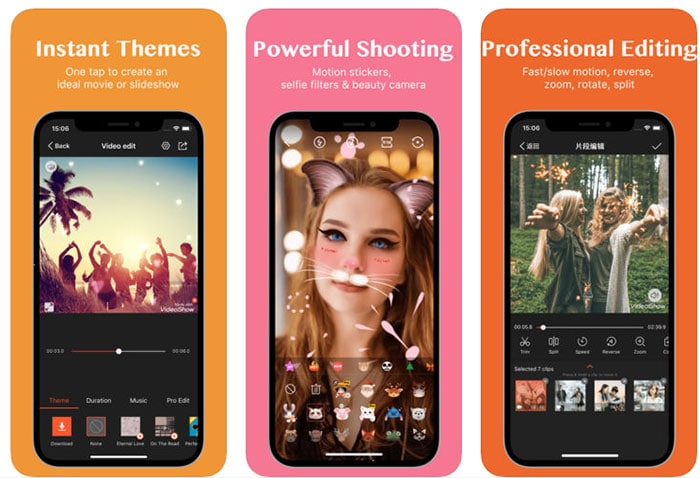 #3. Adobe Premiere Pro
Adobe Premiere Pro is another tool that can be used for making Snapchat videos. Just like other video editing software, Adobe Premiere Pro also has great video editing features that can be used for enhancing the quality of Snapchat videos. The software can be used to resize and even crop the Snapchat videos. It can also be used to add numerous effects as desired to the video.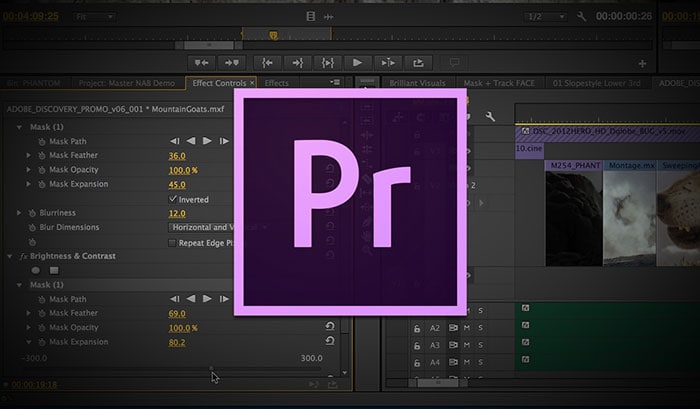 ---
FAQs about Making Videos on Snapchat
Making videos on Snapchat is one activity that many users find to be challenging. Some of the frequently asked questions and how they should be addressed are expressed below:
1. How do you create a photo and video snaps on Snapchat?
To create a photo and video snaps you can do the following:
- Press on the camera button then takes a photo snap. You can also press and hold on the same button to record a video snap.
- Tap on the icon between your selfie and the rear-facing cameras. You can still double tap on the screen to switch the cameras.
2. How do you create multiple snaps?
If you require more than 10 seconds to capture the video, you can opt for taking multiple clips in a row then select on the ones to send.
- Press on the camera button then holds it. You should keep holding on the button even after the time is gone and it will automatically begin recording another clip.
- Once you're done with the recording, it will then appear at the bottom of your screen.
- You can then press and also drag on the edges of your thumbnail so as to rim the clip. You can also tap then hold and swipe up using the scissor icon to split the clips.
- Once you split the clip, remove the segments by tapping on "X" then edit the clip as desired. Any effect added to the clip will be added instantly.
3. How do I use video filters on Snapchat?
- Begin by launching the Snapchat app then open your profile.
- Tap on the "Settings" icon at the top of the preferences.
- Slide on the filters switch to the right and it will turn green which means filters have been enabled.
- Return to the camera screen by tapping on the back button that is at the top left corner of the screen.
- Tap and hold the screen and you will begin to see icons begin to pop towards the right side of the camera.
- Tap on the filter you intend to use then apply it accordingly.
4. Is there a way of using Snapchat like face filters with video editing software?
It's is absolutely possible and there is more flexibility when using video editing software as you get to do whatever makes the video to be more fancy. You only need to learn a little bit on After Effects then make use of them once you have saved the Snapchat video. You can also use an advanced video editing software like Filmora video editor to achieve your goal.
---
Final Thought
After viewing the solutions of creating videos on Snapchat, have you gotten the idea in this post?
And if you want to edit a video for sharing on Snapchat or other platform, which program are you ready to try first?
In fact:
If you like to edit or share videos on YouTube, Viemo, Facebook, Snapchat or other video sharing sites, then you'd better to keep a reliable yet professional video editing software on your PC or Mac for making your customized videos stand out.
Of course, there are lots of video editing software that are available on Windows, Mac, iOS and Android system, but if you consider the functionality and cost-effective, Filmora Video Editor and Filmora Video Editor for Mac could be the best option.
Why? Just take the below icon to verify my conclusion by yourself.