When it comes to online video logging, editors and content creators are particularly fond of the 'Jump Cut' since it is a technique that works like magic for online video creation and filmmakers alike. It is essentially a cut that jumps from one sequence shot to the next with minimal or no change to the camera's position. It gives the impression of fast-forwarding time or helps hide distractions in the video clip.
Video editing has become much more comfortable and refined over the years. You can become a self-taught video editor in a matter of days, and with the help of present-day video editing software, you can give your videos a pro look. Let's have a look at some of the best jump cuts editors and software for perfecting the jump cut.
Part 1: Top 5 Jump Cut Video Software for Windows & Mac
1. Filmora Video Editor
Filmora Video Editor & Filmora Video Editor for Mac is a smart tool that helps content creators innovate with unique editing features. You can use Filmora X as a perfect jump-cut video editing software to correct your videos' imperfections and incorporate unique effects that give them pro-level finishing. With the help of an easy and straightforward interface, you can apply 100s of layers to your clips and put various transitions, filters, and motion elements into effect.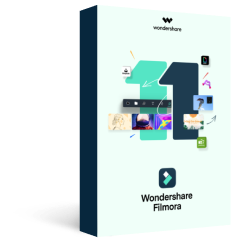 Key Features
Easy to use interface.
Easily correct background Noise.
Offer special effects and color editing.
It features a convenient Instant Cutter.
Allows import and edit videos up to 4K resolution.
Make your clips less shaky with video stabilization.
---
The Windows Movie Maker is probably the most straightforward jump-cut editing software for combining video clips while also adding titles, transitions, and background music. It is an excellent option for beginner-level editing. While its previous versions didn't come with many features, the latest variety offers useful features like voice-over recording and video stabilization.
Supported Platforms: Windows
Key Features:
• Basic Video Editing Tools.
• Easy to Import Videos.
• Stabilization and Unique Effects.
• Add the music of different formats.
Pros:
• The most straightforward tool for easy video editing.
• Video stabilization removes jerks.
• Let's review the effects you're going to apply.
• You add voice overs to your videos.
Cons:
• Lacks contrast and saturation adjustments.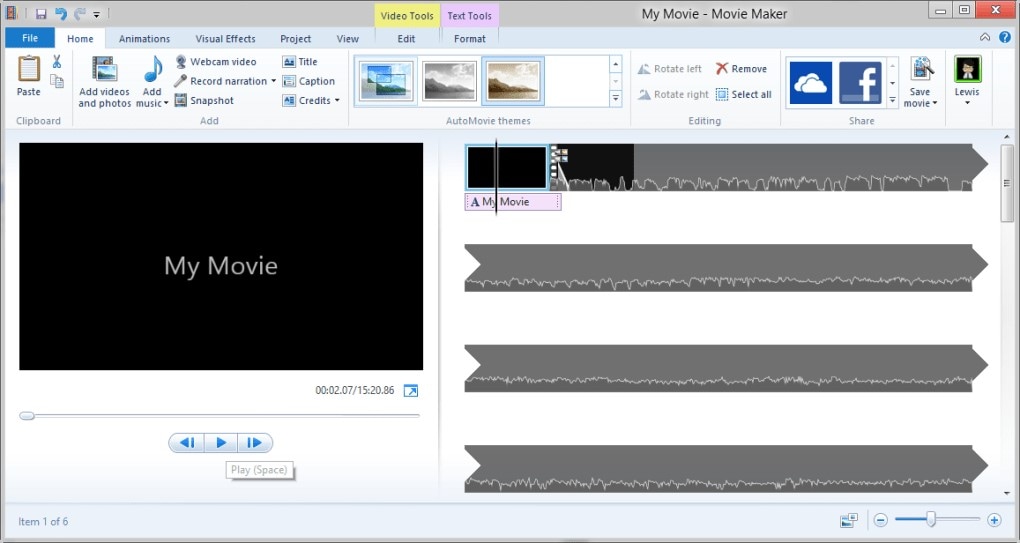 ---
Adobe Premiere Pro equips you with powerful industry-grade editing tools, including a non-linear and highly flexible editing interface. You keep getting updated with new features such as the most recent addition of 4K and higher HDR video resolution, 360 VR content, and the Lumetri Colour Tool. Premier Pro is an exceptionally well-designed editing tool that caters to a variety of editing needs.
Supported Platforms: Windows and Mac
Key Features:
• Simultaneous Editing.
• VR Rotate Sphere and Audio Editing.
• Motion Graphics Template.
• Multiple Video Types.
• Multiple Format Supports.
Pros:
• Superbly organized tools and high response time.
• A Plethora of video editing tools.
• Excellent video stabilization.
Cons:
• Requires additional after effects for some tools.
• Lacks keyword tagging.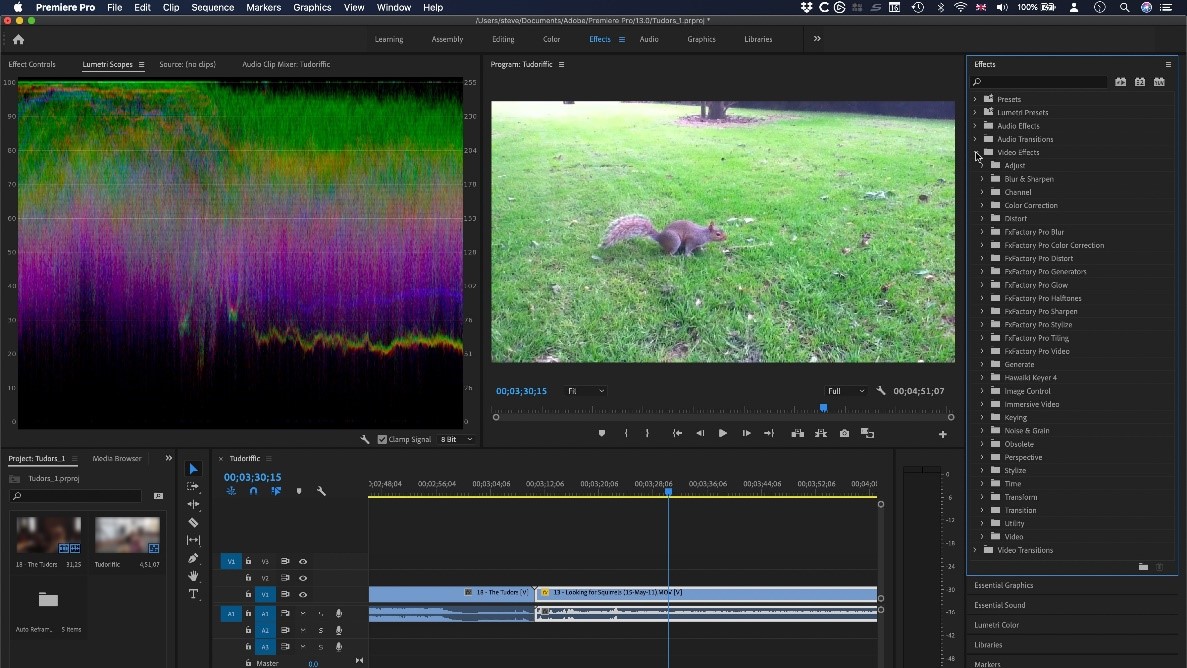 ---
The iMovie from Apple is an entirely free-to-use video editing software with tons of filters and dozens of soundtracks covering all genres. It includes a variety of exciting tools that can help make movies with an illustrated video effect. The software itself is pretty appealing to youthful content creators. All the onboard features are easy to use and are exceptionally suited for beginners.
Supported Platforms: Mac
Key Features:
• Add transitions and soundtracks of different features.
• Fade-in and Fade-out audio.
• Crop, Rotate and Cut videos easily.
• Built-in overlays, filters, titles, and motion graphics.
Pros:
• Easily import files on Mac and iOS devices.
• Free to download and use.
Cons:
• Edit cut feature is imprecise.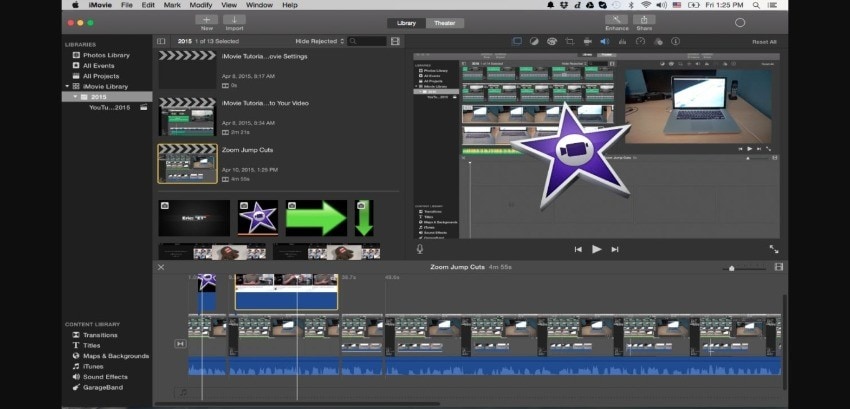 ---
The Magix has been a worthy competitor of industry pros like Adobe Premiere Pro and Cyberlink Power Director for over 2 decades. With features like Sequoia audio editing, 360 degrees, and 4K content, it has been recently updated with added tools like 8K editing, social media templates, and NewBlue Filters for younger content creators. There are many options for you to explore on Magix that harbor both professional and amateur capabilities.
Supported Platforms: Windows
Key Features:
• Ultra HD 8K and HDR support.
• Vegas Video Stabilization.
• Professional editing capabilities, including 3 and 4 point editing.
Pros:
• Can handle 360-degree videos.
• Automatic Image stabilization features.
Cons:
• Lacks import and organization tools.
• Slow movie rendering.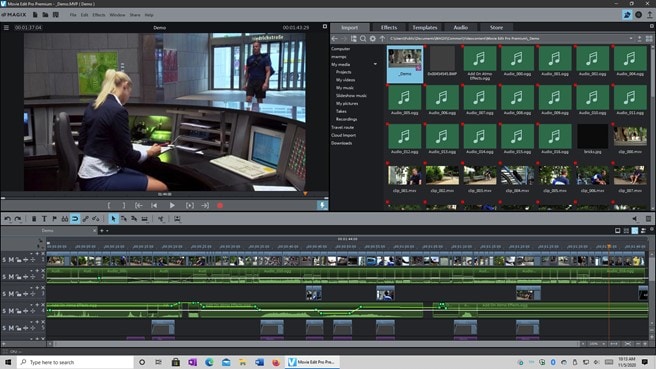 ---
Part 2: Top 3 Jump Cut Video App on Your iPhone
As previously mentioned, iMovie is an easy-to-use video and jump-cut app available for use on both Mac and iOS devices. It covers all basic video editing features like credit rolls, incorporating studio logo, adding background sound, etc. It's easy-to-operate interface and built-in features can tell appealing visual stories and share them among other Apple devices.
Key Features:
• Add transitions and soundtracks of different features.
• Fade in and Fade out audio.
• Crop, Rotate and Cut videos easily.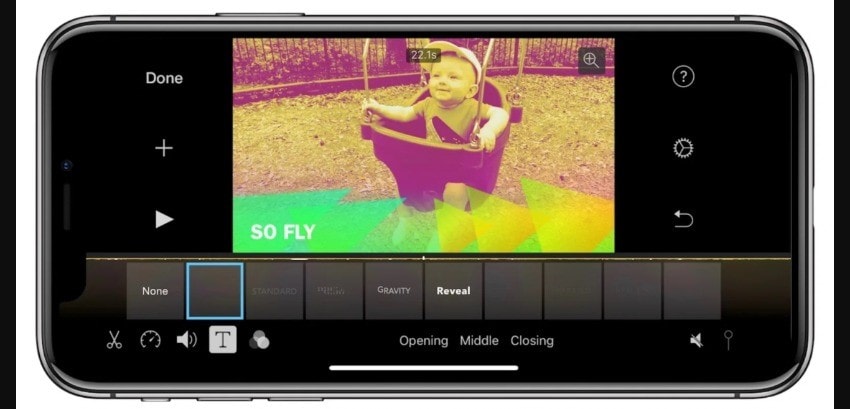 ---
Jumpcut is a simple video capture and edit software for iPhone. You can use Jumpcut to compose still-image videos while also adding recorded audio over them. It is uniquely designed for fast editing on your iPhone, utilizing swipe gestures to set your clips' duration easily. There are plenty of options like dubbing audio using the microphone or tapping the record button to start rolling at the video's proper juncture.
Key Features:
• Easy to use editing app for iPhone and iPad.
• Swipe gestures for cutting or editing video clips.
• Add audio clips over your videos.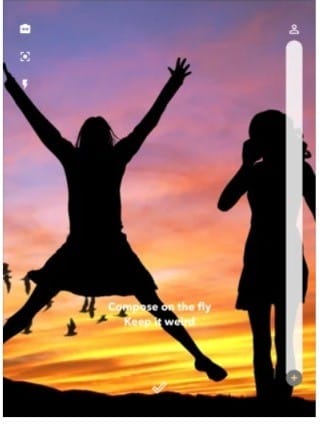 ---
VlogEasy is an innovative new generation editing app that utilizes powerful AI technology to deliver a readily edited video.
All you need to do is start recording, and once done, upload it on VlogEasy, and the app will cut through all the unusable footage to deliver you a refined video in a single clip. It is the ideal editing software for on-the-go independent content creators who lack time to sit and edit their videos daily.
Key Features:
• Record complete videos in one take using AI editing.
• Add filters, stickers, and pictures from dozens of sources like Pixabay or PEXELS.
• Cloud storage allows for easy access to all content.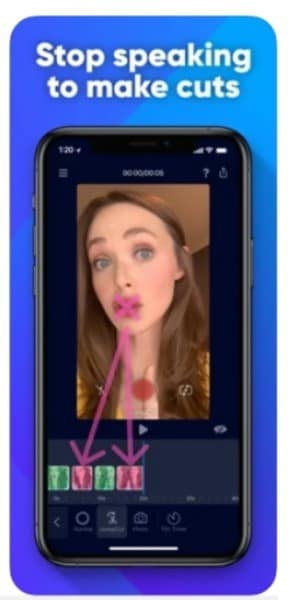 ---
FAQ About Jump Cut Video
1. Why do YouTubers use jump cuts?
Jump cuts are an excellent technique used in video editing to increase the video's speed or the passage of time as perceived by the viewer. It is best to make video logs as it hides away any imperfections in the footage without discarding entire clips.
2. What is the difference between a cut and a jump cut?
Cuts are defined as the end of one clip and the beginning of another, while Jump Cuts moves forward to the next sequence. It is purely used for creating seamless transitions between different video sequences with little to no noticeable differences.