What equipment is needed for YouTube videos?
How do I get the best lighting for video?
Becoming a professional YouTuber involves quality editing, right lighting equipment, camera, microphone, a beautiful background, and useful content. Indubitably, every mentioned thing is vital for creating a kickass video, but lighting equipment for YouTube videos plays a crucial role. It enhances video quality and helps in catching the attention of the audience. The sensors of the camera can't record an excellent video without a flash of proper lighting. They need a good source of light for capturing high definition videos or images.
Therefore, you have to bring the correct lighting equipment for YouTube videos to make them attractive to your audiences. The toughest challenge is to record videos in dark surroundings. In such a situation, all you need is the best lighting equipment for YouTube videos. This article will help you learn some lighting tips for YouTube videos needed to make your video look better.
Now, let's get started.
What Is the Best Lighting Equipment for YouTube Videos?
Ever thought how lighting can influence the video you are making for your YouTube channel? Some creators underestimate its use and end up creating a low-quality video. With good lighting equipment for YouTube, you can record an engaging video. Suppose you have to record the video at the nighttime. At this time of the day, it is impossible to arrange a proper lighting setup quickly. Keeping the best lighting equipment for YouTube videos will allow you to record a decent video. It offers customization too for the light output.
You may also like:
The best tool to add special effects to YouTube videos.
2 ways in zooming YouTube videos easily.
If you were thinking, "what lighting equipment do YouTubers use?" The answer is given right here.
#1. Softbox Light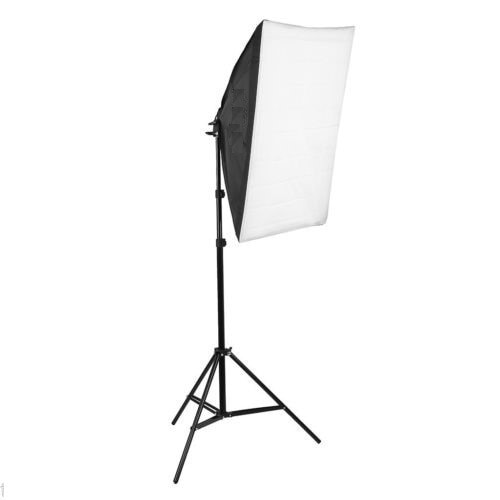 Natural light won't be enough for your video, but the use of Softbox light can fulfill its requirements. It produces the light almost similar to the natural one. It uses diffusion panel to produce light at the right spot. These are one of the most used lighting equipment for YouTube. It is available in many shapes and sizes, but the rectangular ones are the most popular ones.
Approx. Cost: $60 - $400
Pros:
• Ideal for both professional and beginners
• Some of them can produce multicolored light
• Best for Indoor videos, vlogging, review products, and so on
• Bendable
Cons:
• Little hard to adjust
• Non-folding soft-boxes are not bad
• Needs a bit of setup
How to Set up Softbox Light Equipment?
Setting up the Softbox light is pretty easy. All you need to fix the bulb into the box and bring the focus of white part to the subject. If your videos need diffused light, prefer to use softbox light.
---
#2. Umbrella lights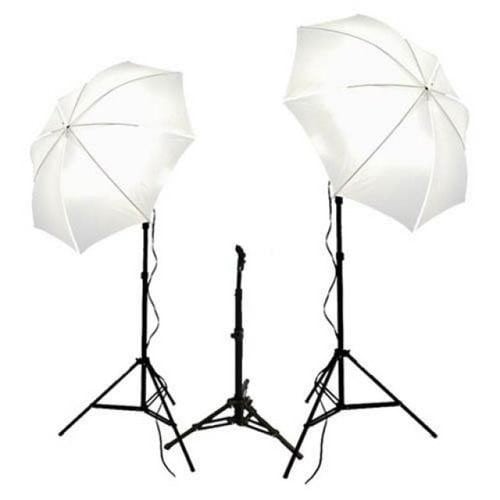 Umbrella lights are portable and affordable lighting equipment for YouTube videos light box. Like a regular umbrella, you can fold this one too. It is available in two forms, including shoot through and reflective. These lights are suitable for any subject of your choice. It will polish the look of your video. The light produces by this is directed to the subject softly.
Approx. Cost: $120 - $300
Pros:
• Setting up is simple
• Able to produce controlled lighting
• Available in various sizes
• Good for an indoor vlogging
• Affordable
Cons:
• Shoot-through umbrella lights are hard to control
• Not fit for outdoor shoot
How to Set up Umbrella Lights?
Umbrella lighting equipment contains two parts. One is reflective inner part that bounces off light directly on the subject. The light passes through the opaque outer material to reach the subject. Adjust the umbrella light in such a way that flash head point out at the subject.
---
#3. Ring Lighting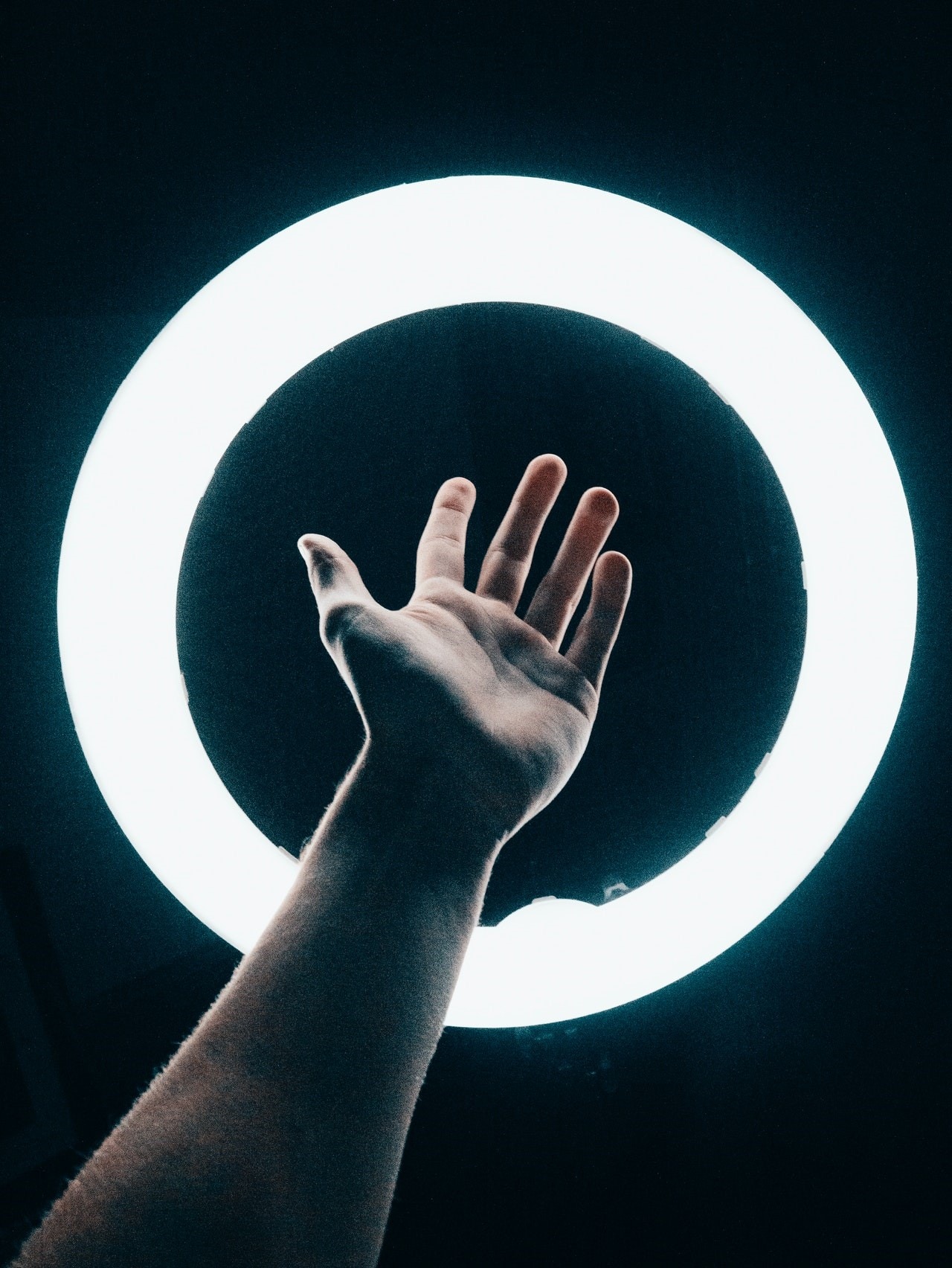 Ring lighting equipment has the highest popularity among the YouTubers. It would be helpful if you want the subject to lit up nicely. Ring lights are circular and come with a mount in the center. Even PewDiePie uses ring lights to create its YouTube videos. It casts smooth lighting along with the potential of giving "halo" catch light in the eyes.
Approx. Cost: $80 - $350
Pros:
• Smaller and portable
• Setting up doesn't need much effort
• Consist of the ring-type bulb
• Right light equipment for beauty videos
• Remove shadow from the videos
Cons:
• Can't be used for an extended period as it becomes hotter
• Produce humming sound
How to Set up Ring Lighting?
What you have to do is plug it in the socket and put it at the place facing the subject. We guess this will be the more natural thing for you to do, isn't it?
---
#4. LED Lighting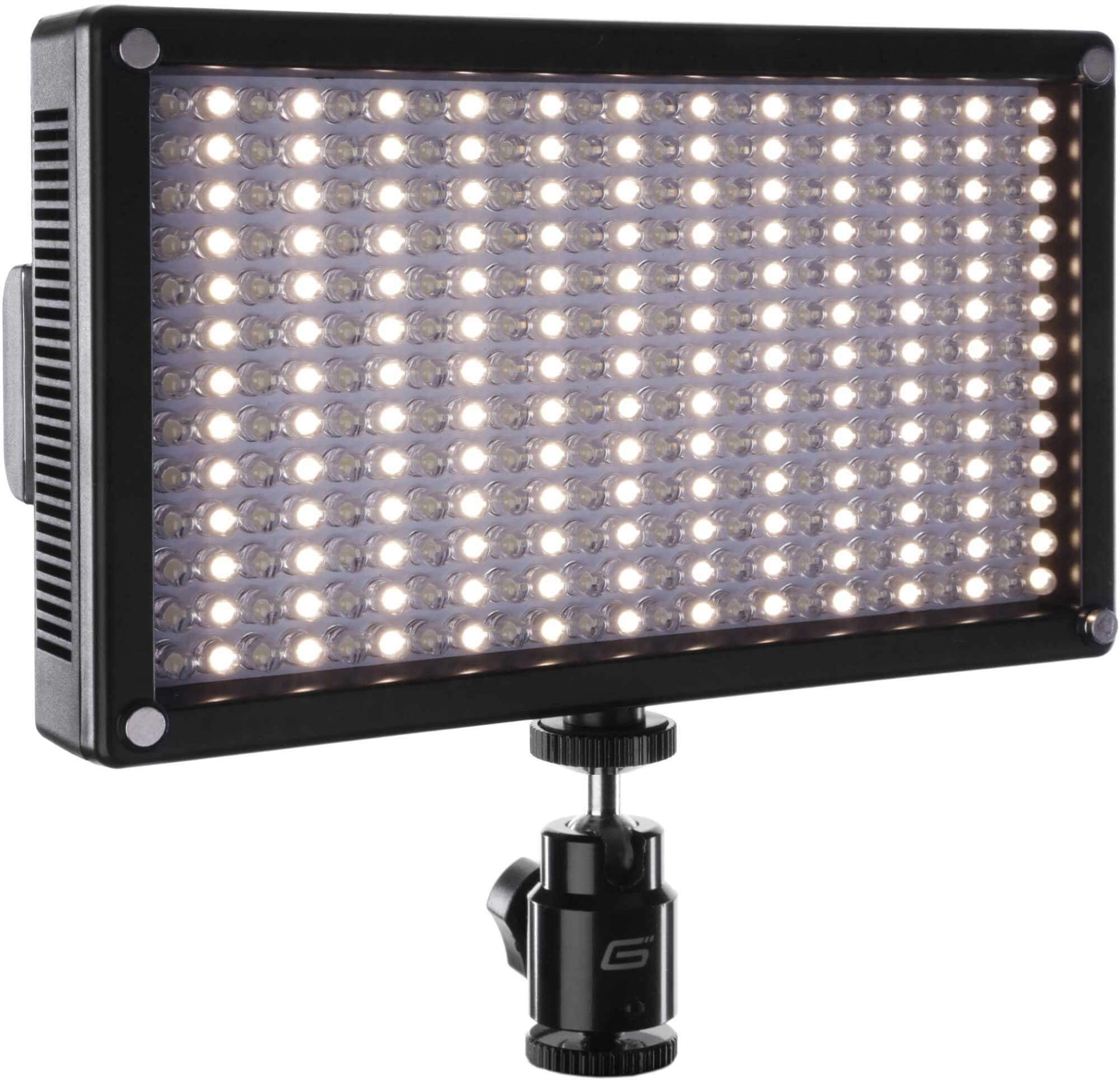 LED lighting equipment for YouTube videos is by far the best due to its energy-saving capacity. The video creators mostly use rectangular and square-shaped LED lighting. You can see the LED lights mounted on the top of the camera. Regardless of the size, hundreds of LEDs work together to distribute light evenly.
Approx. Cost: $140-$600
Pros:
• Energy saving
• Environment friendly
• Much better for the travel vloggers
• Battery-powered
• Customizable
Cons:
• Some high lumen LED lights can be a little expensive
• Can produce unwanted shadows
• Cheap LED lights flicker, and some may give incoherent colors
How to Set up LED Lighting?
Fix it on the top of the camera before recording the video. It can be adjusted depending on your needs.
---
#5. Natural Lights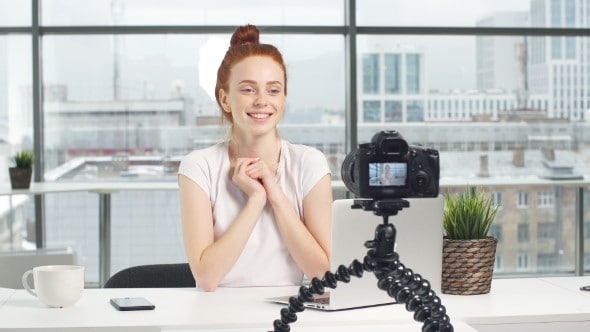 If you do not require to use any of the mentioned lighting equipment for YouTube video, trying shooting under natural lighting is the excellent decision that you can make. Record your video at the right of the day before lunch or after lunch.
Approx. Cost: Free
Pros:
• No headache of setting up
• Free of Cost
• Will reveal actual colors of the images
• Even small details are exposed clearly
Cons:
• Alter in the daylight can influence your video image
• Shooting in winter will get difficult
• You can't change the direction of natural lighting
How to Use Natural Lights for YouTube Video?
Keep the camera close to your window and position yourself facing the light and camera both. There is no need to do much for setting up. After all, you are using natural light.
---
Lighting Tips for YouTube Videos to Make You Look Better
You can increase the number of reaches by following some lighting tips for YouTube videos. This will make the videos look better to audiences. If you are in the journey of learning the technique of video making, these lighting tips for YouTube videos will help you in the long term. Further, it will lead to the growth of your channel.
• Video Lighting Basics: Three Point Lighting
Three-point lighting is an essential setup for getting an attractive video. This setup contains a key light, fill light, and a backlight. The key light is the brightest one and serves most of the light to your video. Fill light removes the shadow that occurred because of the key light. Besides, the last, the backlight is used for separating the background with the subject.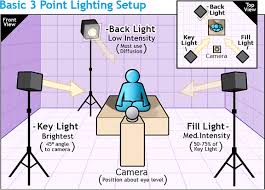 • Focus Your Key Light
Make sure to adjust the key light appropriately at the right angle. It delivers most of the light to the subject. It is the chief source of light for the subject.
• Use Professional Lighting Equipment
Many video creators ask this question "what lighting equipment do YouTubers use?" The fact is that they use only professional lighting equipment that can be setup according to your need. One professional equipment can bring a great difference in your video.
But, if I don't want to use lighting equipment, because of various reasons. What should I do? No worries! A professional brighten video app can solve easily this problem!
Meet the Filmora Video Editor, which you must use to create irresistible videos for uploading to your YouTube channel. It's a professional tool to add special effects or edit your videos. This software is bundled with endless features including 300+ special effects, ability to record videos, and so on. With this video editor, you can design a perfect video for your brand or create educational content easily. It can fix the lighting issues in your video, and this is why we are recommending this tool to every YouTuber and vlog makers.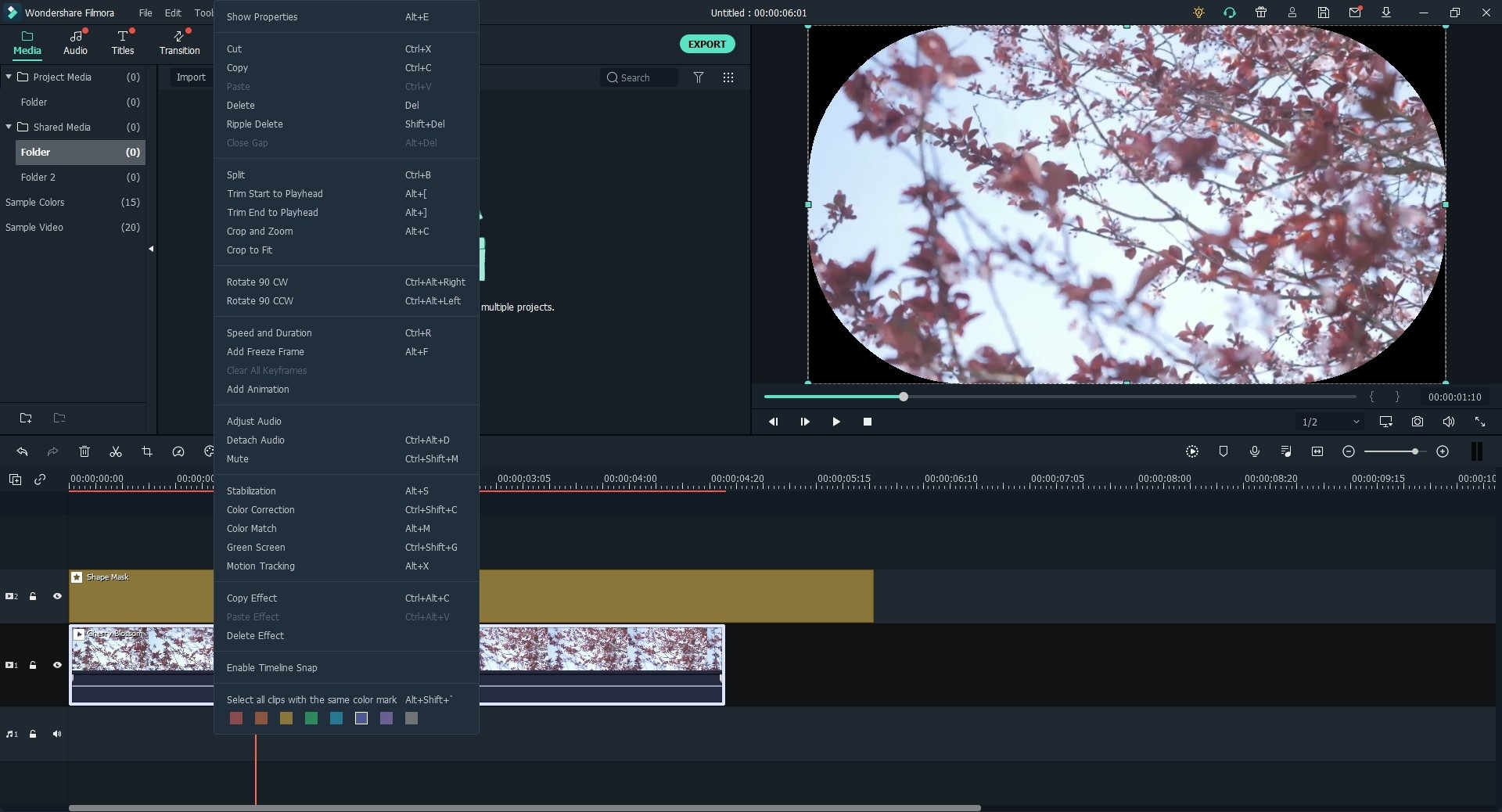 Adjust video properties: You can tweak the properties of videos such as volume, resolution, brightness, color tuning, and a lot more.
Add effects: Choose from numerous influences and filters to add in your video that will entirely change the way it looks.
Upload directly to YouTube: The tool permits you to upload video directly to YouTube after editing and changing its appearance.
Export quickly without quality loss: Filmora video editor doesn't change the quality of your video and you can export it within an instant.
---
Conclusion
Modern lighting equipment has become smarter and expensive. Still, there is plenty of affordable lighting equipment for YouTube that we can use for creating videos for YouTube. All have remarkable pros and cons, but you must choose one of them depending on your needs. We know it is tough to make the right decision but knowing the goal and the kind of video you need to create can make things simpler. Let us know what suits your video and share your valuable experience with us.