How do I change the brightness of a video on my iPhone or Android phone?
Can I lighten a video on my iPhone?
Do you often have these questions when you shot with your mobile phone? Actually, with your iPhone or Android phone, you can record a video at any time, but you are more likely to encounter the dim environment that you cannot change at that moment. Shooting in low light can cause your video to be too dark to watch clearly, and even affect the video quality.
So, in such circumstances, using a video brightness app can be one of the best solutions to brighten a video on iPhone or on Android. And in this post, you can find 10 popular video brightness applications that I picked for you. Please read the text below to check their respective features, pros, cons, and price.
Part 1. 10 Best Apps to Brighten Video to lighten Dark Videos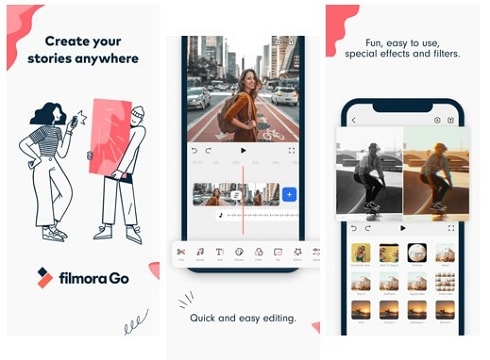 If you are looking for the best app to add brightness to video on your iPhone, just think FilmoraGo. With its simplicity, drag and drop interface, it is the right utility for beginners to learn how to brighten video on iPhone. FilmoraGo makes it possible for you to seamlessly record files, trim clips, add background music, apply filters, and more. Moreover, this app to brighten video supports 4K resolution.
Pros:
- Allows you to preview the changes made.
- Can add text, stickers, effects, colorful backgrounds to your videos.
Cons: Currently only available on iPhone or iPad.
Platform: iOS
Price: Free with In-App Purchases
---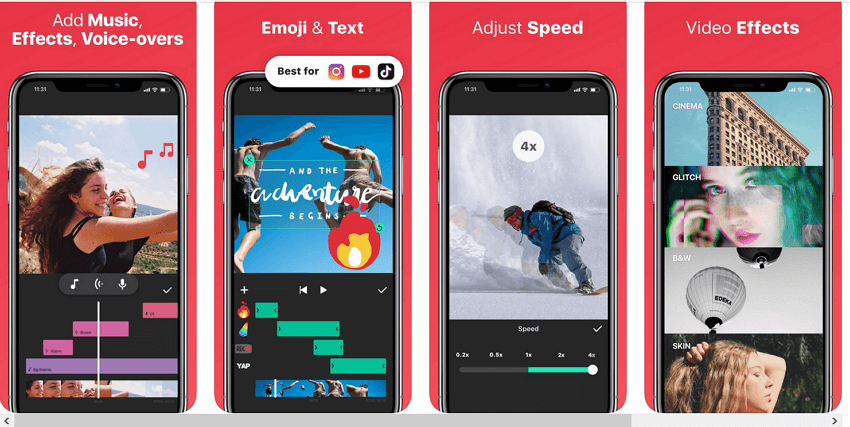 InShot distills and incorporates all the features required as an app to brighten video, i.e., it is an all-in-one app. It boasts with its flexible functionality in which you can create a video, flip and rotate footage, adjust music speed and add filters.
Pros: Has text and emoji options.
Cons: Free version contains ads and watermarks.
Platform: iOS and Android
Price: $1.99 - $14.99
---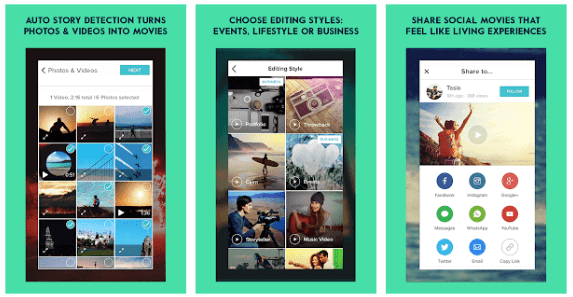 Magisto is one unique adjust video brightness app in this list that assimilates Artificial intelligence to help figure out the best parts of your clip. Moreover, it features a wealth of video editing capabilities like any other app used to brighten dark videos. The following are some of the video editing techniques, auto-cropping, stabilization, filters and effects, and facial recognition.
Pros: All powered and robust editing.
Cons: Has annoying ads.
Platform: iOS and Android
Price: $2.49 -$39.99
---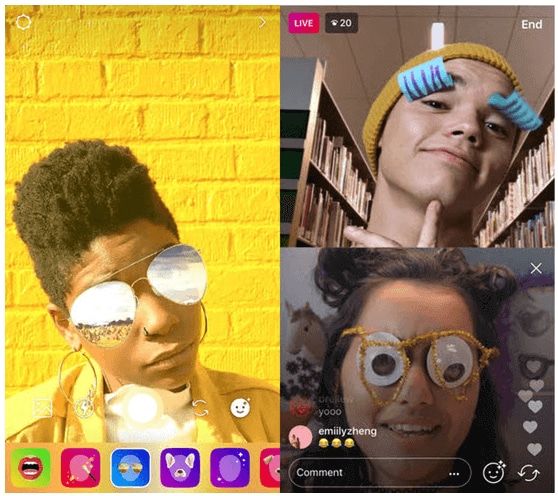 Instagram has a different and simple way on how to increase the brightness of a video. Once you have uploaded the dark video, just use the filter options provided regardless if you uploaded the video to timeline or Instagram stories.
Pros: Does not require any subscription. Cons:
Cons: Has a video quality reduction.
Platform: iOS and Android
Price: Free
---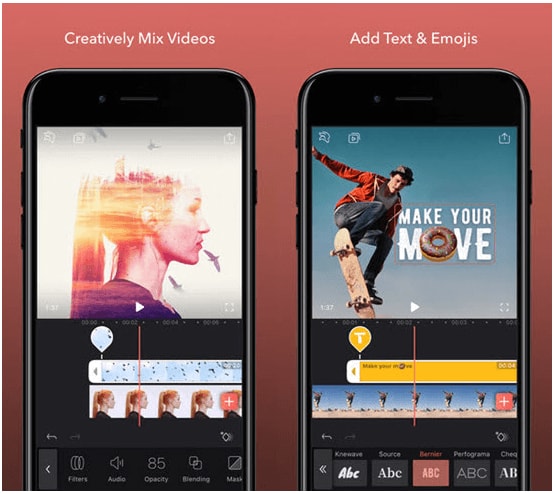 Videoleap, which is used to adjust the brightness video iPhone, is the same as the photo-editing app Enlight. You easily brighten dark videos by making use of the Videoleap collection of filters. Also, it features a ton of awesome features both free and paid; you can further task to edit the videos.
Pros: It can censor specific areas of the video.
Cons: In-app purchase necessary is to enjoy it fully.
Platform: Android and iOS
Price: Free
---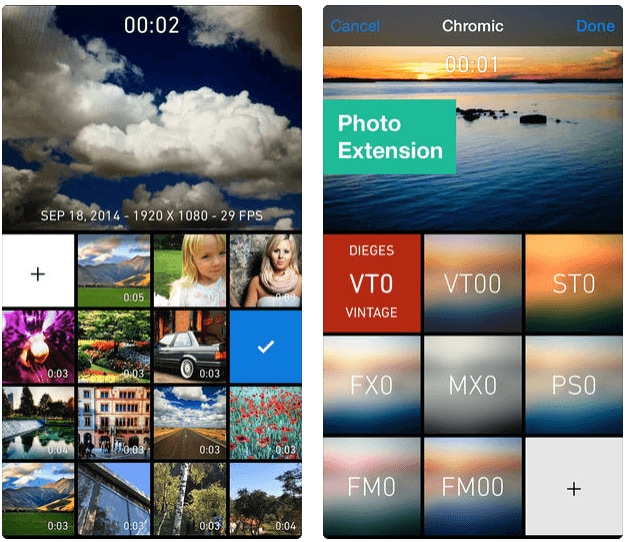 The Chromic app is a master in video editing to add more dramatic, cinematic-like feel to videos, and the filters provided are the real deal to brighten dark videos.
Pros: Full-screen player in a landscape mode.
Cons: Most filters are a bit expensive.
Platform: iOS
Price: $4.99
---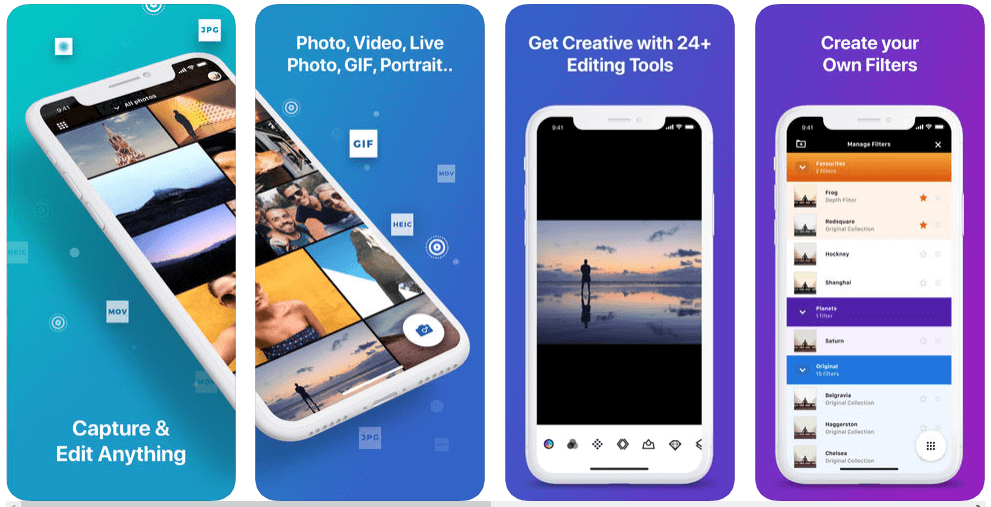 Infltr allows iPhone users to apply filters while recording a video, and this is a prime feature which aids you in adjusting the brightness video iPhone easily. However, it is not restricted to real-time scenarios only. But you can as well apply filters to those videos you had recorded earlier on.
Pros: Real-time filter application.
Cons: So much push for purchases.
Platform: iOS
Price: Free
---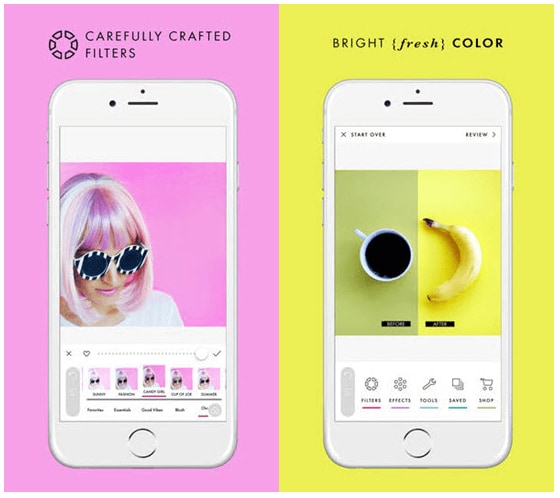 A Color Story App was first launched purposely as a photo-editing app. Nevertheless, it has grown and branched out to editing videos. It has a wide range of filters to choose from and individual enhancing tools like adjusting brightness and more.
Pros: Features an intuitive interface.
Cons: Only edit a maximum of a one-minute video.
Platform: iOS
Price: Free
---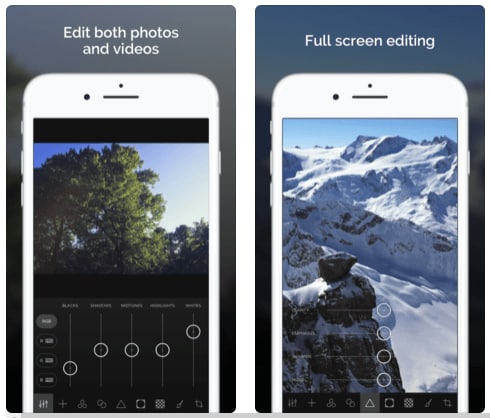 At first sight, the Ultralight interface seems a bit confusing, but it is super elegant. The editing tools and filters are straightforward and effective in brightening video iPhone.
Pros: Super-sleek interface.
Cons: Current version lacks old filters like frost.
Platform: iOS
Price: Free
---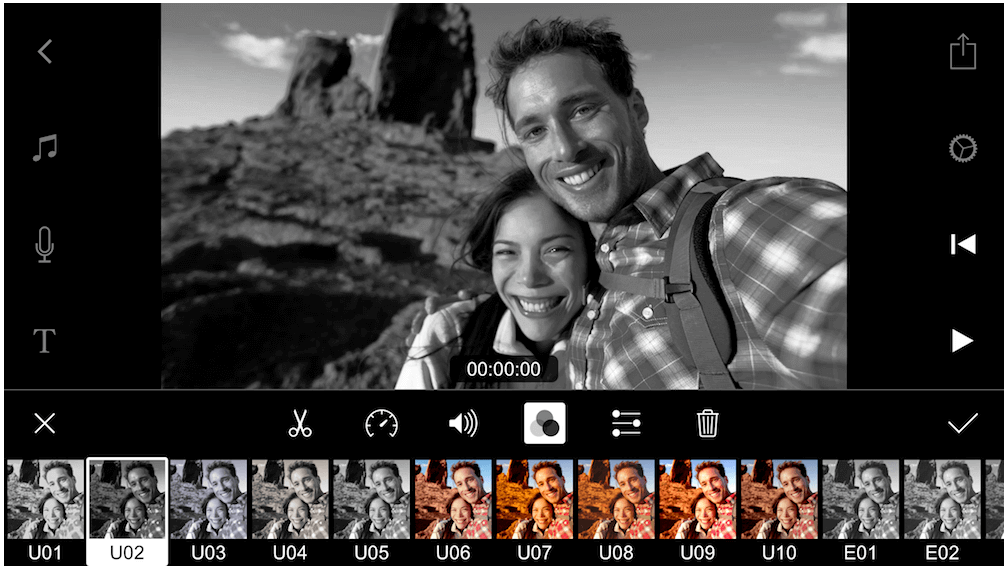 Despite appearing at the bottom of the list, Filmmaker Pro is quite an advanced tool compared to the earlier described nine apps to brighten video above. Functions for unlimited video clips, color-coded timeline, 30+ expertly crafted filters, and more.
Pros: Supports 4k resolution.
Cons: A bit complex for beginners.
Platform: Android and iOS
Price: Free/ $5.99 per month/ $19.99 per year
---
Part 2. Try the Best Video Editing Softwares for Window/Mac - Filmora Video Editor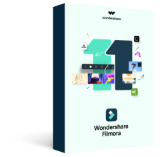 The following are Filmora Video Editor main features:
Has basic and comprehensive functions for editing audio, such as split, adjust, mute, trim, mixer audio files, etc. ;
Edit audio on the PC or Mac like a pro. Various editing tools allow you to customize your audio performance in an easy way ;
Provide a lot of special effects for applying to your audio, and a resource site - Filmstock with creative and personalized audio effects.
Compatible with almost all popular audio formats, such as MP3, WAV, M4A, WMA, OGG, FLAC, and so on.
...
With the 11 utilities you've read in this article, you have seen how the phone applications save you time and get the same thing you'll get from video editing software.
However, they are associated with a couple of limitations like the limited video size you can edit, lower output quality, and some are short of advanced editing features.
If you really need to adjust the video's brightness and perform some other editing on your mobile phone, then FilmoraGo will be the best choice. It has a comprehensive basic editing function, can brighten the video according to your needs and ensure the high video quality.
Apart from FilmoraGo, which is the most sought-after app to use and make a video brighter on your phone, there is a professional multimedia editor that does not limit you and offers what you need to edit a file from basic to advanced.
Once you want more advanced editing features, try Filmora Video Editor & Filmora Video Editor for Mac.
Filmora Video Editor is an all-time robust video brightness app that you can fully depend on when audio or video edits come up. It supports a wide range of video formats. Therefore, there is no restriction on which video recorder tool to use to capture videos. As an addition to filing formats, Filmora Video Editor assures a 30X conversion rate compared to its competitors. For Mac and Windows users, there are respective versions for them.
By the way, if you want to know more about how to brighten a video on PC or Mac, you can click ICI.