Visiting the church and listening to the prayers always bring a coolness to the eyes and heart. But, sometimes we may not be able to go to church due to reasons like illness, work, etc. in such situations we can utilize modern technology to live stream church services from anywhere, provided you have an internet connection.
There are a lot of free lives streaming services for churches and live TV streaming services which you can watch and listen at any time. These services will help you to be involved in church activities and prayers even at times when you cannot be physically present.
Since there are a lot of church live stream services on the internet, you might be confused about the best of them and it can be difficult to find the free ones. Don't worry, we are here to help you.
You can't miss this article if you are looking for livestreaming software encoder for your church streaming.
So, let's get started.
3 Best Free Live Streaming Services for Churches
There are not many that host free and quality church live streaming services and hence it can be a little difficult to find them. Here we will discuss the most popular social platforms like YouTube, Facebook, etc. that provide free live-streaming services to people all over the world.
#1. YouTube Live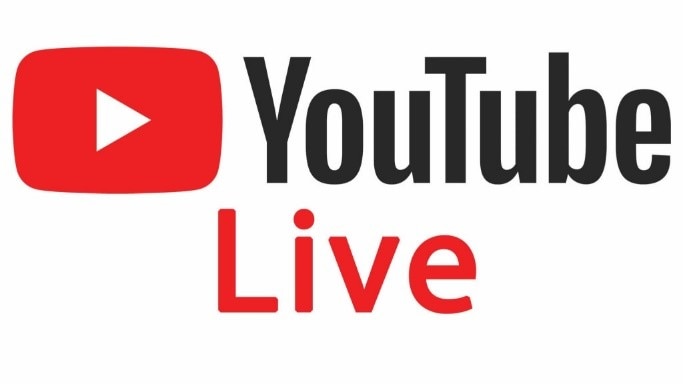 YouTube Live is one of the most popular and simple social media platforms the best apt for live-streaming church services. It allows the live streams to reach a huge population of all age groups. It is easy to access from all devices including mobiles, tabs, and computers. The easy interface of YouTube allows the young and the old to easily watch the church service videos without any difficulty.
No matter which part of the world people is, live streaming videos will be available for them without any issue. YouTube Live also allows the viewers to clear their doubts via comments. YouTube also suggests people with more church-related videos in the suggestion list, which can be helpful for people who wish to make their faith stronger. It is the most simple and easy way the church services can be made available to people all over the world.
Pros:
No need to have a YouTube account or page
Easily accessible from all devices with an internet connection
Simple to access
Shows viewer analytics
Cons:
Has a limit of 4 hours to every live broadcasting
Copyright issues for the background music may arise
Boring ads in the middle of watching
---
#2. Facebook Live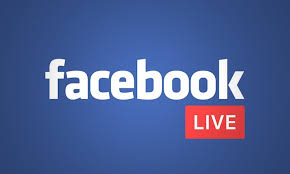 Facebook Live allows you to stream church services to a group of friends on your list or the whole Facebook community. It is one of the widely used free live streaming platforms with a large audience, up to 78%.
Facebook Live is an online platform where you connect with friends and families and share your thoughts. Being able to stream church services on Facebook will make it accessible to a lot of people who are not able to visit the church. Being such a huge platform, streaming church services on Facebook can create a massive following and can help polish the faith in people all over the world.
Clic here to learn more about how to go live on Facebook
Pros:
Great for mass following or certain community pages
Easy to set up and watch videos
Can be accessed from mobile phones and PC
Cons:
Cannot search for particular church live streaming videos
Cannot physically accept donations for various activities
---
#3. Live Free Church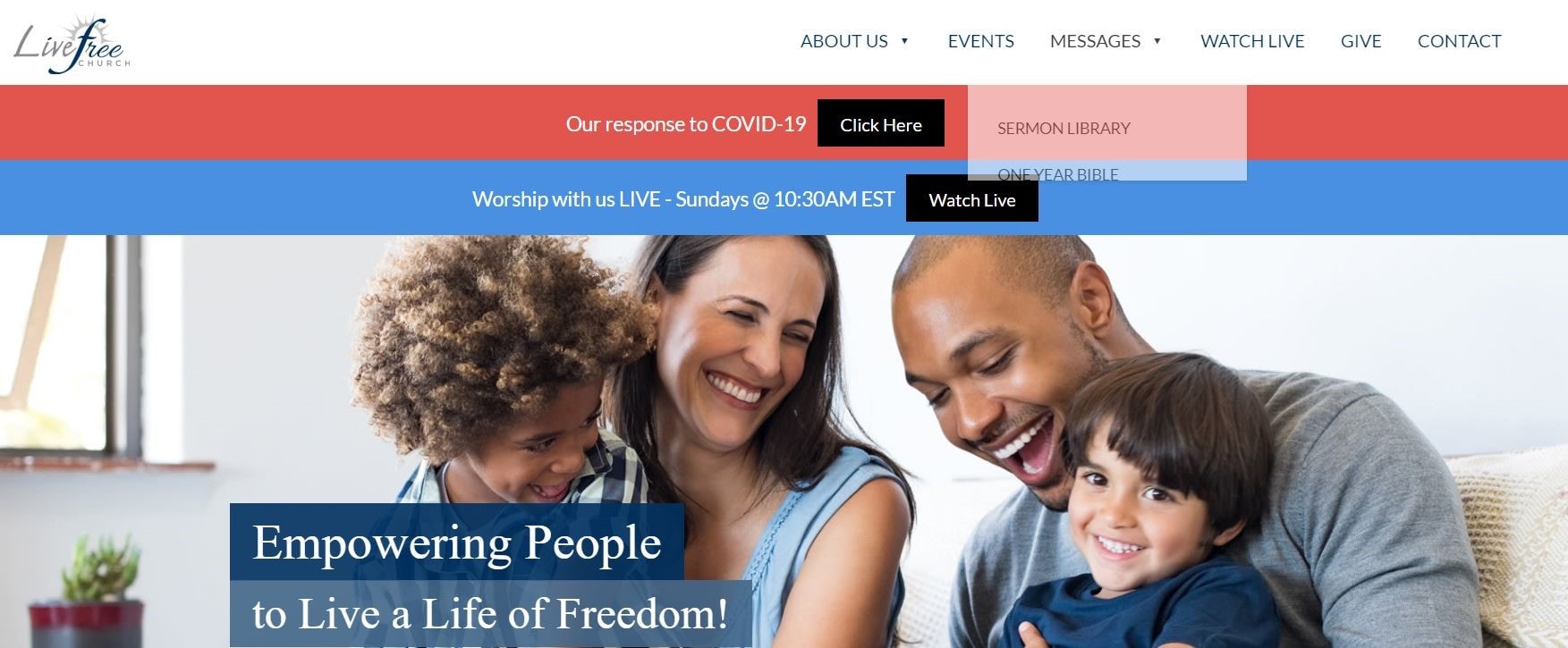 Live Free Church is an organization that streams Free Church services to people all over the world among other things. It also provides a variety of other services and speeches of different pastures on its website.
This website also holds weekly programs like special Sunday services and small group programs twice a week. A lot of sermons on different topics are also available which the users can either choose to listen to the audio or watch the program.
Pros:
Sunday classes for everyone
Special programs for kids
Can make donations
Blogs and a lot of resources on spirituality
Cons:
A limited number of videos
Heavy webpage and not very user-friendly interface
---
Top 5 Live Streaming Services for Churches You Can't Miss [PAID]
Apart from the free live streaming church services there are also paid services that don't charge a huge amount. These services have been started to make the most of the modern technology and keep the light of faith burning in every person's heart. These services provide quality content to the people who wish to keep in touch with church activities even though they are not able to make it to often church due to their busy schedules.
#1. DaCast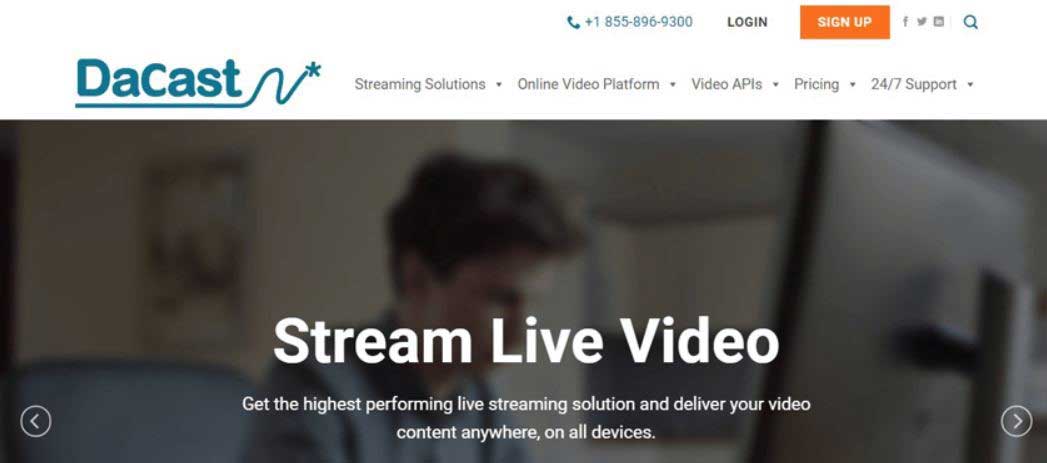 DaCast is a popular application that offers the top of the line features to whoever wishes to have a good online streaming experience. Some of its special features include powerful analytics, auto-archiving, and white labeling.
Price:
Starter plan: $19 per month
Pro plan: $165 per month
Premium plan: $390 per month
Pros:
An advanced user-friendly platform
Provide a secure video hosting with 24/7 support
Integrate VODs and with APIs
Can boost the revenue by monetizing videos
Cons:
A mandatory 3-month subscription to everyone
Does not include a feature for online donation or an integrated live chat
---
#2. Livestream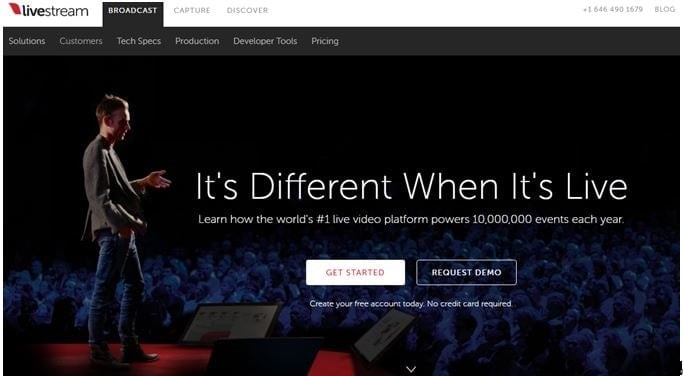 Livestream is a live streaming platform for all subjects including church services. It broadcasts retreats and worship events that can be watched by its members on any device.
Price:
Basic plan: $99 per month
Premium plan: $449 per month
Enterprise plan: $799 per month
Custom plan: $1199 per month
Pros:
A variety of subscription plans available
Huge discounts if opting for yearly plans
Is ad-free
Full-time support available
Cons:
Hefty rate compared to other services
limited features
---
#3. BoxCast

BoxCast does a great job of delivering high-quality videos at a decent price to its users. It provides a life a collection of church-related videos and does not lack behind in providing the best features and services. It has an application that is liked by all its users despite having some drawbacks.
Price: $119 per month
Pros:
No ads while watching
Can pre-schedule videos
A list of recorded streams to watch from
Cons:
An annual commitment plan that stops you from exploring other options
---
#4. SundayStreams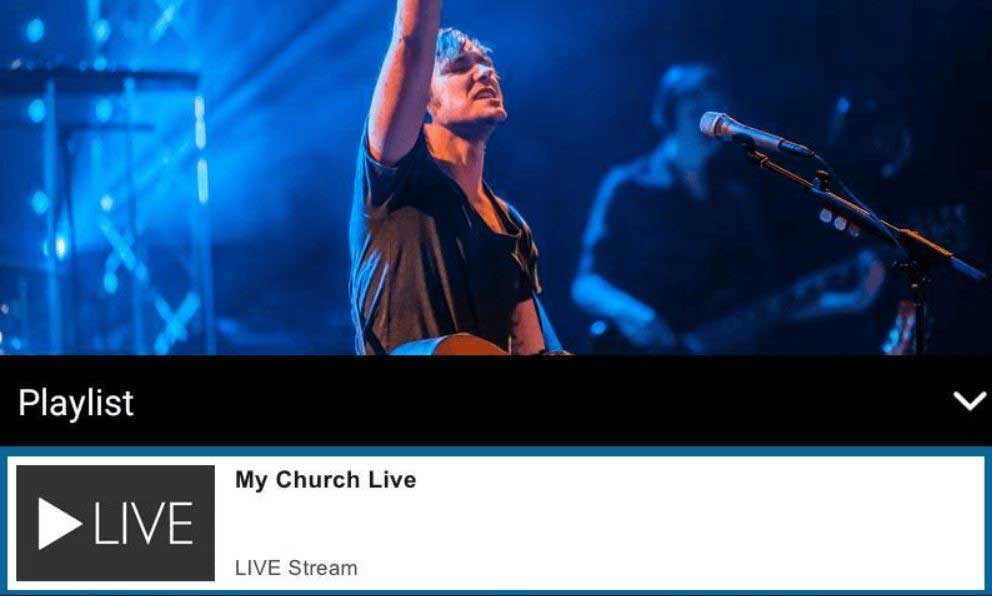 The SundayStreams offers plenty of streaming features and is one of the best websites for streaming church services online. Some of its special features are Google Analytics integration and a completely adaptive player.
Price:
First plan: $49 per month
second plan: $79 per month
Pros:
broadcast all time, 24/7
Compatible with mobile and availability of customizable mobile applications
Money-back guarantee scheme of 90 days (conditions apply)
Compatible with Twitter and Facebook
Cons:
Frequent problems with updated versions of the app
An issue with full-screen video streaming
---
#5. StreamingVideoProvider

StreamingVideoProvider is one of the low priced applications that has all the features of a good streaming church platform. It aims at providing a high-quality church video content and non-profiting budget. Some of the features of this application are sermon archives, scheduled streaming, cloud recording, live chatting, and much more.
Price: $105 per month
Note: Free customer service and installation support
Pros:
Free customer service and installation support
Live chat rooms and pre-recorded stream to watch from
One-click share to social media
Cons:
Complicated user interface
Cannot adjust the quality of the videos
---
How Do I Live Stream Church Service on YouTube from iPhone/Android?
Mobile phones have become so popular in this time that, every single person has one for their use, no matter what their age is. In order to spread light to more people, church services can be streamed online on YouTube from any Android or iOS devices.
Knowing how to stream on the social platform through mobiles can help to expand the church services that can be provided to people as well as expand the audience for these services. The steps to lives stream on YouTube Live are similar on both devices.
Note: You must have a verified YouTube channel and minimum of 1000 subscribers in order to live stream on YouTube from your mobile device.
Step 1: Open the YouTube app on your mobile device. Make sure you are logged into your account.
Step 2: Tap the Camera icon (Capture Tab) and then press the Go Live square bar.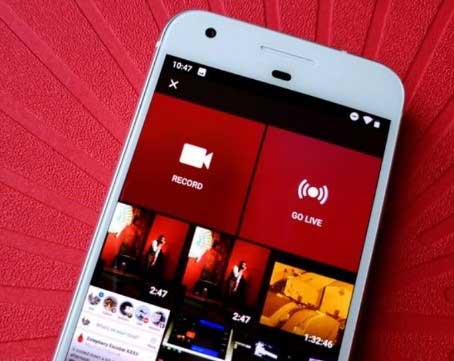 Step 3: Allow the permissions to access the microphone and record audio, in order to have a clear and audible church livestreaming experience.
Step 4: Now from the top of the screen, tap on the Camera icon. And create an apt title for your streaming video and change the privacy settings if required.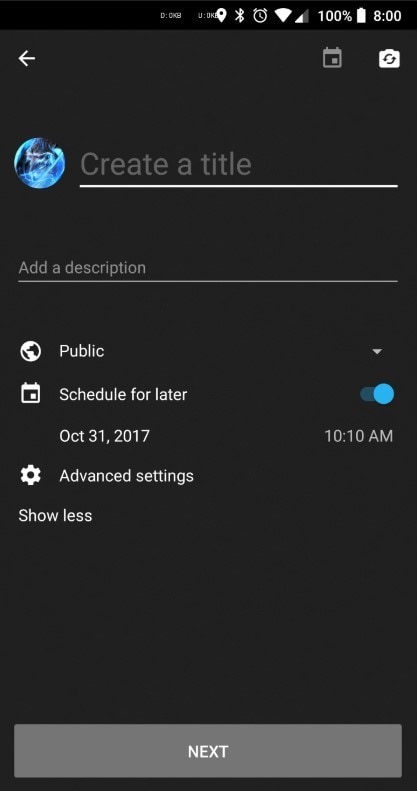 Additional features like setting up age restrictions, scheduled live, live chats, etc. can also be set up by tapping on the More options or Advanced settings tab.
Step 7: Tap on the Next tab and add a thumbnail for your live stream.
Step 8: Click on Share and press Go live to start streaming. And you can click on Finish to end the live streaming once you are done.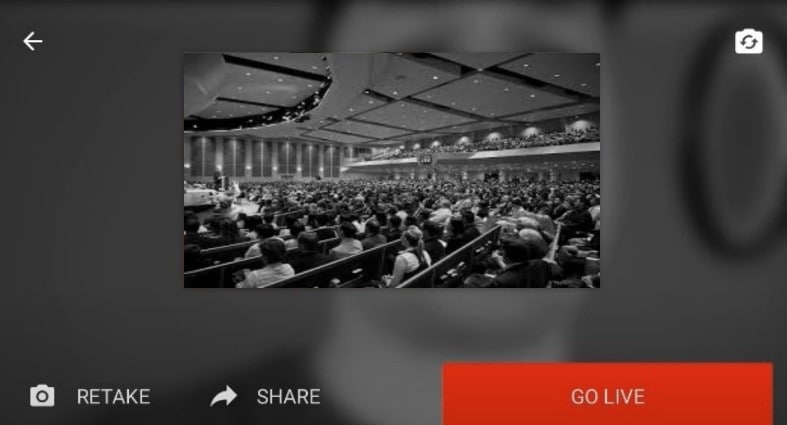 ---
How to Record & Edit a Streaming Church Video?
Other than directly livestreaming the church services into YouTube, you can record and edit them before streaming. By doing so a better streaming experience can be offered to the viewers. Applications like Filmora Video Editor helps you to record as well as edit these recorded files which helps to increase your video and audio quality.
Filmora has a lot of features that help to record and edit videos in the best possible manner. Adding background music, improving the sound quality of the church videos, adding special effects, titles, etc. can easily be done using Filmora Video Editor.
Click here to learn more about how to record a livestreaming church service video and how to edit a streaming church video using Filmora Video Editor.
---
Final Words
Skipping church services is not an option with the advancement of technology and live stream services available on the internet. These lives stream services help believers to be able to be present in a church mentally, where physical presence is not possible.
We have listed some free as well as paid live stream church services in this article for your ease of choosing. Hope this article will help you choose the best live streaming website for church services. Please leave your opinion about our suggestions in the comment box below along with your favorite livestreaming platform. Thank you.