Picture in Picture, means putting a video, image, watermark, motion graphics or texts on top of the main video. It is quite useful in making movie. And overlaying video will make your video looks professional. Below we will show you the easiest way on how to overlay video with the best overlay video editor.
Part 1. The Easiest Way to Add Picture in Picture Effect to Videos
Filmora Video Editor for Mac (or Filmora Video Editor for Windows) is the highly recommended overlay video editor, which help you to perform PIP easily. You can overlay video with videos or images. And you can also customize the Picture in Picture video or image by adding effects, changing the position and size, adding mask.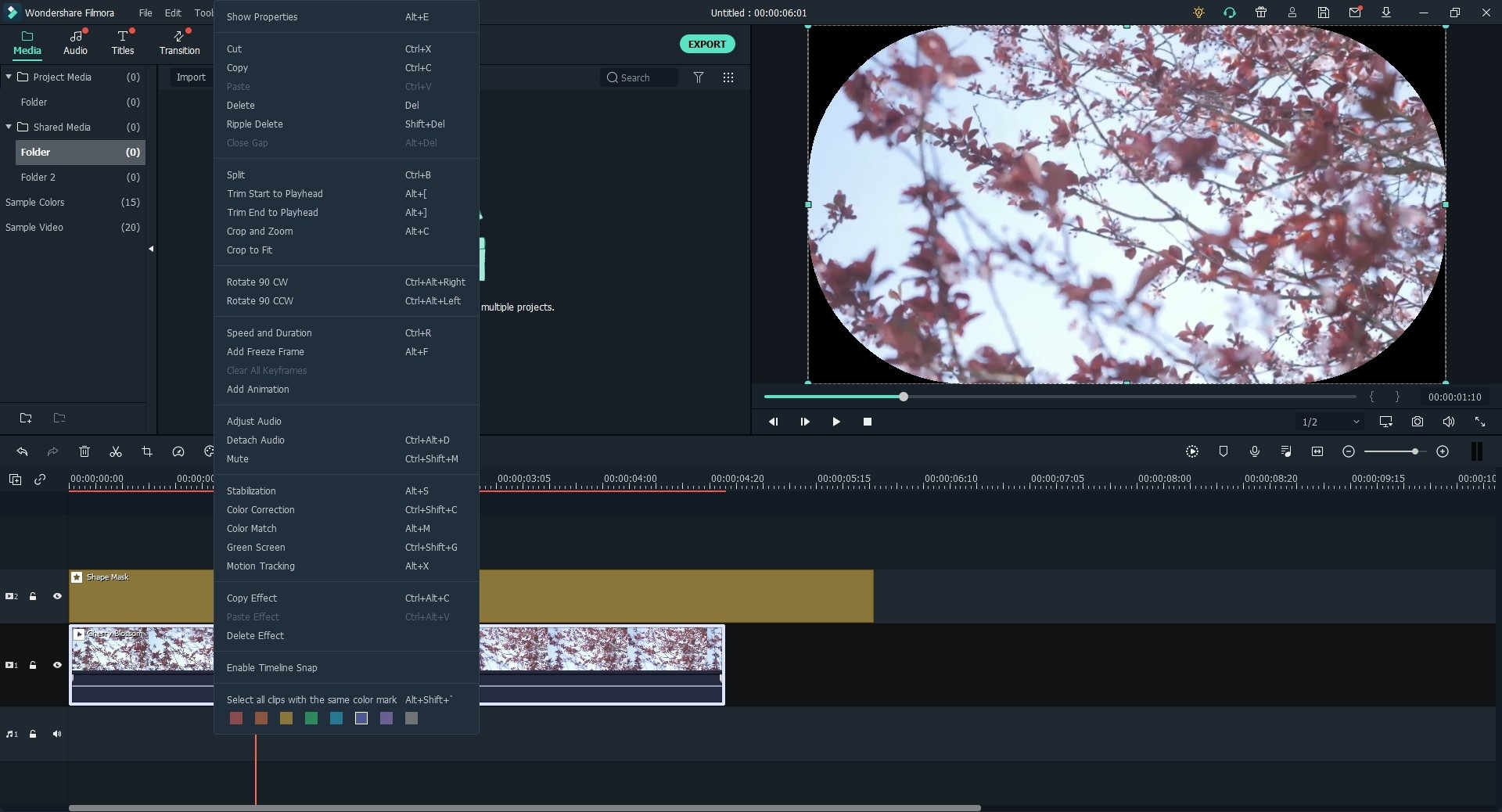 Why Choose Filmora Video Editor:
The best video overlay software to apply PIP effects with drag-n-drop.
You can have many other video editing tools to make your video special.
It provides you with 300+ effects like text, title, transitions, filter, etc.
It is helpful for beginner and professional with easy mode and advanced mode.
---
[Guide] How to Create Picture-in-Picture Effect Using Filmora Video Editor
Filmora is the best overlay video editor software. It is very easy to use yet professional that you can do most of the sophisticated tasks related to video editing in a convenient way. This is what makes Filmora Video Editor so special. Follow the below steps to overlay video.
Step 1. Launch Filmora Video Editor and import video
First of all, you need to launch the overlay video editor. Once you have done that, you will see the "Import Media Files Here" icon on the window of this program. Click that option and then you will be able to import the videos you want to edit.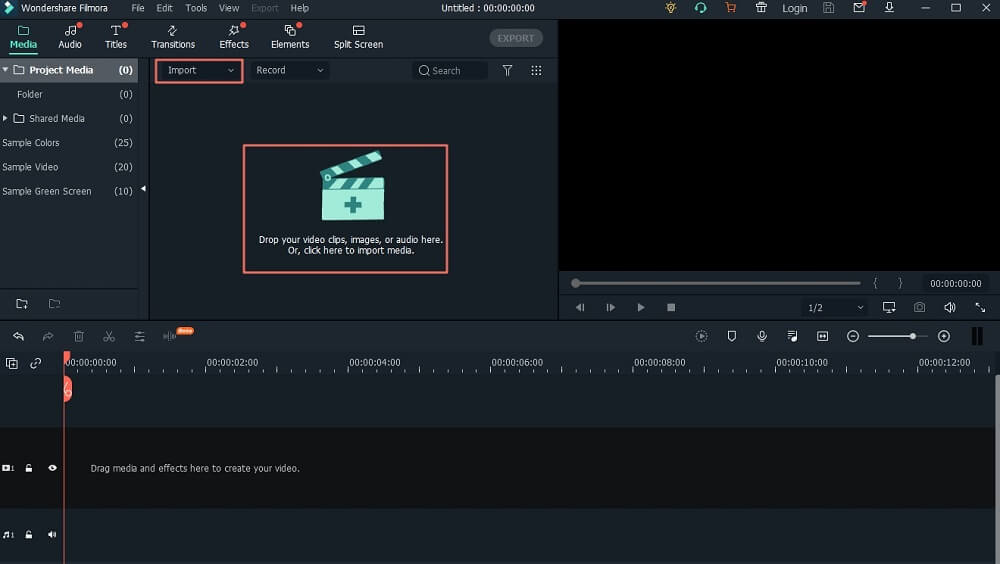 Step 2. Go to Overlay windows
After importing the videos, you can drag them to the timeline for editing. And right click on the video in the "Media Lirabry" and select "Apply to PIP" to continue.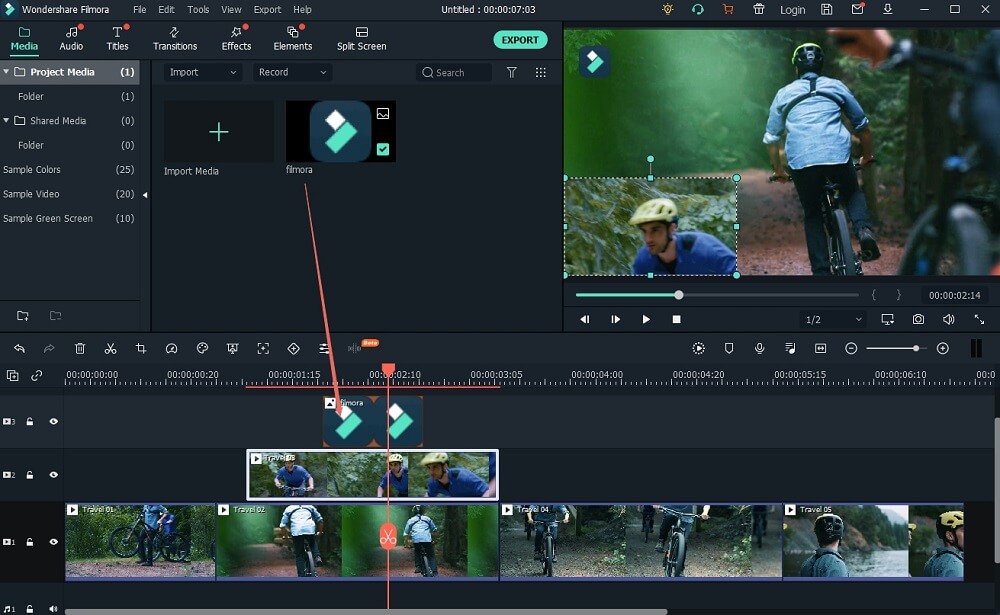 Step 3. Overlay the motion graphics
You are able to overlay motion graphics to the video. To do so, click on the "ELEMENTS" icon, and select your desired sample, and then drag it to the timeline.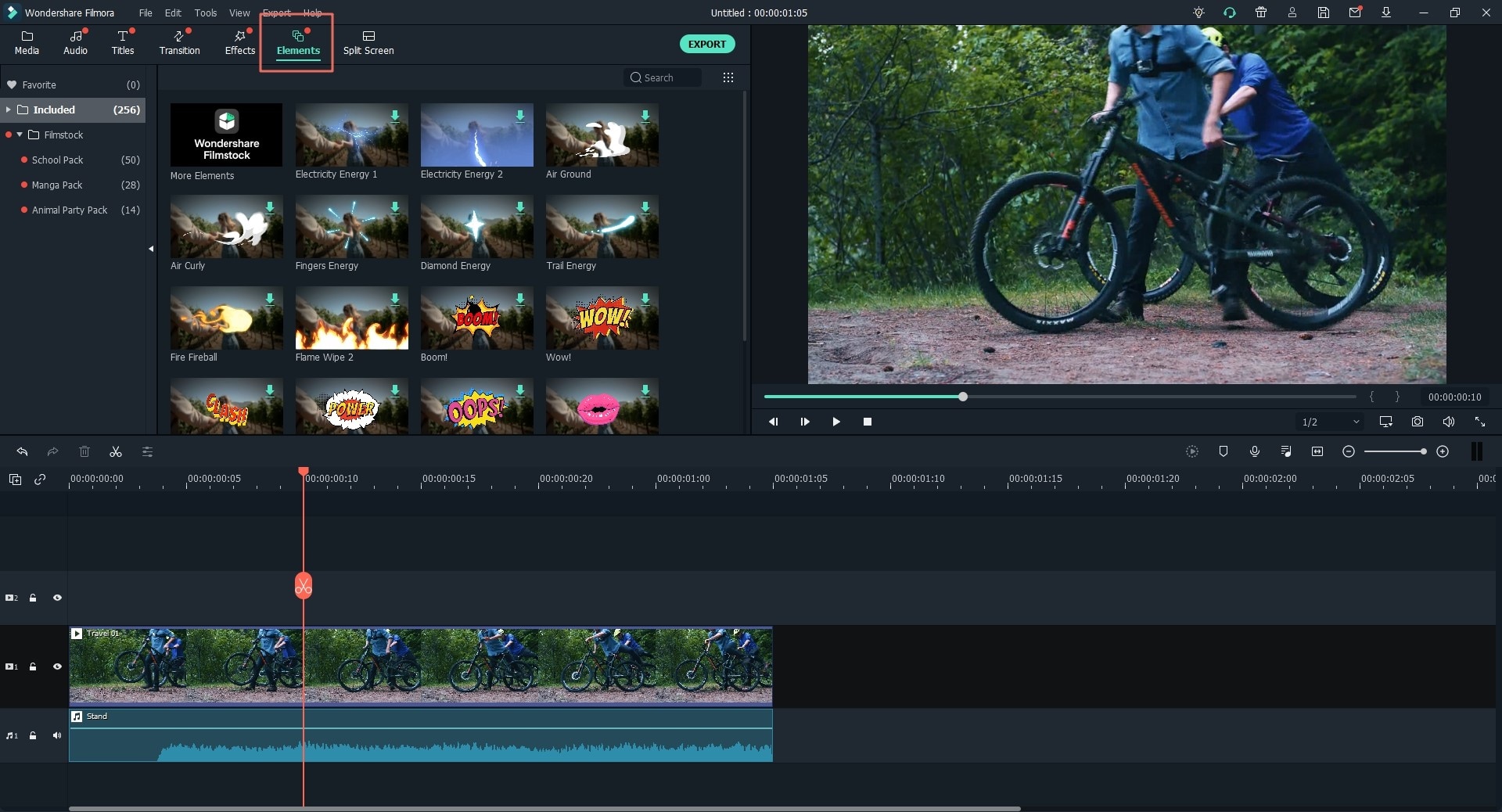 Step 4. Overlay video or image
You can also drag the video or image to the PIP section in the timeline to overylay it to the orginal video. And then, drag the video or image to set the duration. In the preview window, you can drag the overlay video or image to change the position and size.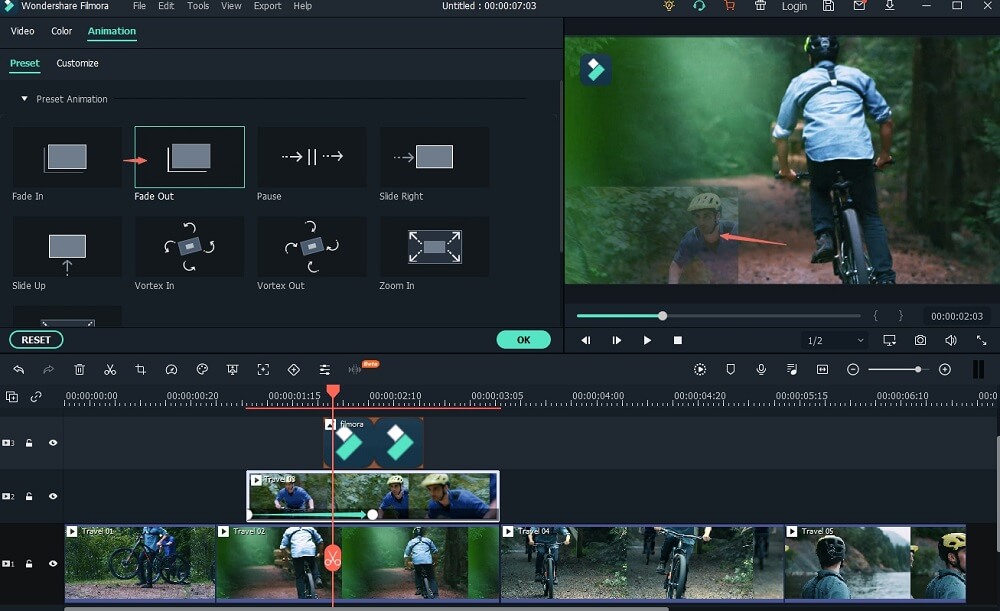 More Tips about Picture-in-Picture?
A picture in picture, also call video overlay, is an amazing technology, also sometimes known as PIP. It is a feature incorporated in various televisions that allows a viewer to watch two channels at the same time. The television with this feature actually places a small additional window on one side on top of the main window. The main window and the small additional window both broadcast channels that you want to watch. This means you can watch two channels at the same time. However, the T.V only plays the sound of the main window which means you cannot hear what is going on in the additional small window.
Can't Miss:
• iMovie Picture-in-Picture - How to Overlay Video in iMovie
• How Can I Apply Picture in Picture Effect to Video in Final Cut Pro
• Does Windows Movie Maker Have Picture-in-Picture Effect?
---
Part 3. Picture in Picture Online: 3 Ways to Overlay Image and Video Online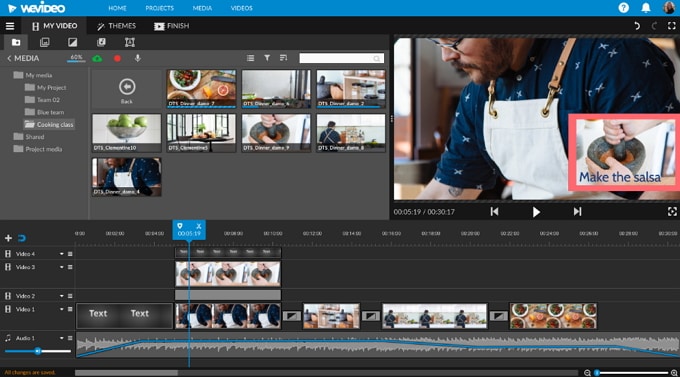 WeVideo is an online app for creating videos on your browser directly. It is also a picture in picture online tool allowing you to overlay an image or video online for free. This online video editor enables you to capture, view, create and share videos at 4K high quality resolution. It has advanced video creation tools and helps you to make your own video easily. The picture in picture effect lets you to combine and play two videos together. While you have to sign up for WeVideo to work on the site.
---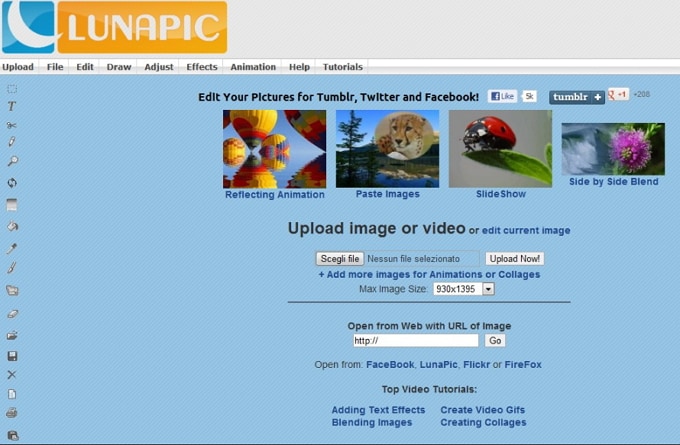 lunapic is another online picture in picture tool for overlaying images and videos online for free. When you open the Lunapic.com site, you can choose an image or video to upload it to the site, or simply paste the file to the site instantly. And enter the tool named Blend two images. Then you are able to overlay one image to another image. While the interface is too simple and without any advanced features.
---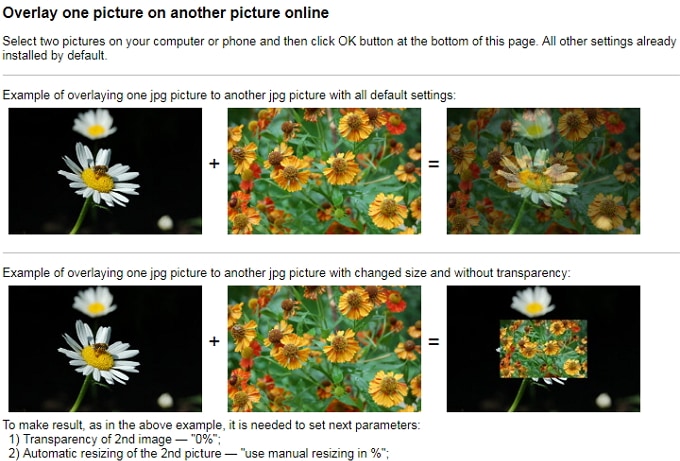 IMGonline.com.ua is an online tool for picture in picture effect free of charge. You are able to use this tool to overlay one picture on another picture online directly and easily. Simply choose two images from your computer hard drive or from your mobile phone, and then click on the "OK" button under the two images. With all other settings has been installed already, you can create the PIP effect immediately.
---
Part 3. Top 7 Picture in Picture Apps for Android and iPhone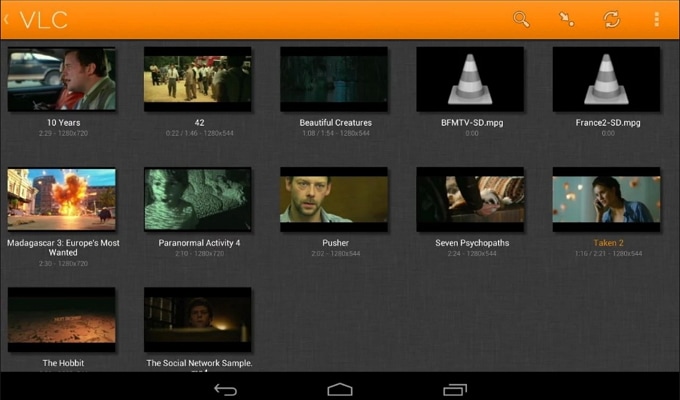 VLC for Android is a free and amazing picture in picture app for Android phones and tablets. It is also a well-known video player for playing videos on your mobile devices. For such features, you can apply it for the function of playing videos with picture in picture effect. The PIP effect is an amazing and useful feature for users who always enjoy movies and videos on the go. When you are doing something on your Android device, PIP feature can be the best helper allowing you to watch or listen a short video at the same time. The picture in picture is very useful.
Pros:VLC player for Android is an open source multimedia player for Android users. You can use it to play almost all multimedia files in any formats.
Cons:When you are playing some HDR files, the HDR is not right. And sometimes, the VLC media player can only play the video with no sound.
Price:Free
Support OS:Andoird 2.3 and above.
---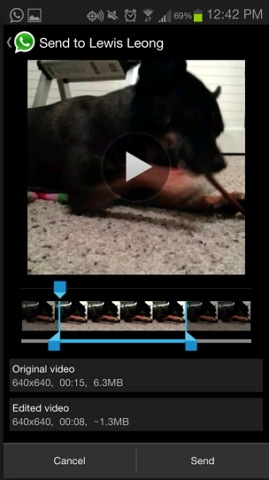 You are able to find WhatsApp from Google Play. It is a free massager app for Android users. Also, it is one of the recommended picture in picture apps for Android devices. Whats App is a popular app that can be known and used by anyone. This app is not only for chatting, but also for video calling, voice calling, etc. When using WhatsApp with PIP feature, you have to make internet connection with Wi-Fi, 2G, 3G, or 4G. And you can also switch between SMS and WhatsApp to send message to your friends or receive messages. Similar to Telegram or Google Duo, WhatsApp comes with the PIP mode. While you are watching a video, you can call or chat and do multitask on a small window.
Pros:It is a multifunctional app that enables PIP mode while you are doing multitasks and watching a video.
Cons:Since the picture in picture mode is still in beta version, so some features are not stable.
Price:Free
Support OS:Requires Android Varies with device.
---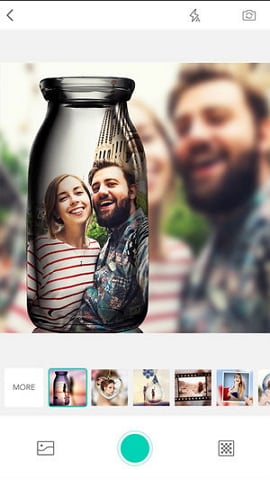 PIP Camera Pro is a self-snapshot app that enables the picture in picture feature. This app is free for iPhone, iPad and iPod Touch users to do selfie and PIP at the same time. There are a large number of templates for selfie that you can use to do the selfie. And you can have a "Download All" button to download all the templates instead of downloading them one by one. PIP Camera Pro can help you to capture fun pictures with creative shots. The picture in picture mode is a more fun feature and allows you to turn to the PIP frames mode while you are shooting.
Pros:It is a great app for picture in picture on iPhone and other iOS devices. You are allowed to make selfie in PIP mode with a number of templates.
Cons:There are a lot of annoying ads while using the app. And you have to pay a certain fee to remove the ads or download more templates.
Price:Free
Support OS:Requires iOS 6.0 or later.
---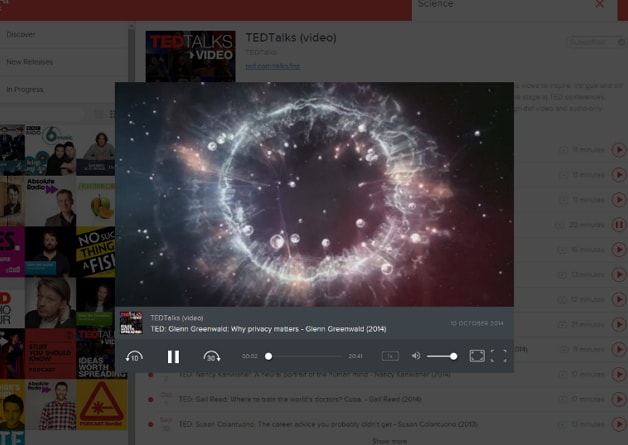 Pocket Casts is easy to use and a full featured app for making podcast and doing picture in picture effect. Pocket Casts player is popular among the podcast lovers. You can easily to get the app from Google Play. Pocket Casts is specially designed to make your podcasts look beautiful. And you can have color change to fit the podcasts artwork. There are themes option you can select from, including light and dark display themes. Pocket Casts gives you a customized interface. If you have many favorite shows, you can create a playback queue for them. Pocket Casts has the ability to trim episodes so you can save time and finish the podcast faster.
Pros:Pocket Casts has an easy-to-use interface allowing you to do podcasts and multitasks with the picture in picture mode.
Cons:The Pocket Casts might not work on the Android Auto (AA) interface sometimes.
Price:Free
Support OS:Android 5.0 and up.
---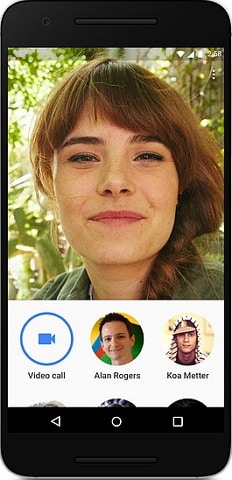 Google Duo is a video calling app with picture in picture mode. It is the highest quality app for Android users making video calling. Google Duo is not only simple, but also reliable, and you can use it to do the PIP feature on Android phones and tablets. Google Duo has a very simple interface so that you can make a video call in just one tap. It is outstanding for the high quality feature of video calling. When your friend does not answer your call, you are able to leave a video message for the friend and ask them to call you back. While do the video calling, you can capture any screen at any moment and share the screen with your friends.
Pros:Google Duo is a high quality video calling app with picture in picture feature for Android mobile phones and tablets.
Cons:Since Google Duo makes high quality video calling, this app will drain the battery of your device in s short time.
Price:Free
Support OS:Android 4.4 and up.
---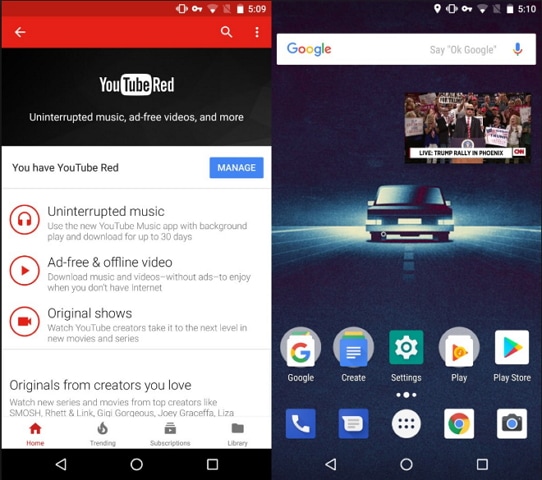 YouTube is known as an online video streaming site. And now the YouTube app for Android comes with the new feature of picture in picture in Android devices. After you get the YouTube app on your Android phone, you can use the PIP feature and enjoy videos, music videos, news, and more on the go. On YouTube, you can subscribe to the channels you love and watch the videos from different YouTubers with picture in picture mode at the same time. There was a new design on YouTube app, which lets you to explore fund videos easily and quickly.
Pros:The new version in this YouTube app allows you to easily switch between videos, subscriptions or accounts. And the picture in picture feature lets you enjoy videos in the same screen.
Cons:Sometimes you are not able to cast to Chromecast. When you are adding a video for playing next, it will actually not work for that.
Price:Free
Support OS:Requires Android Varies with device.
---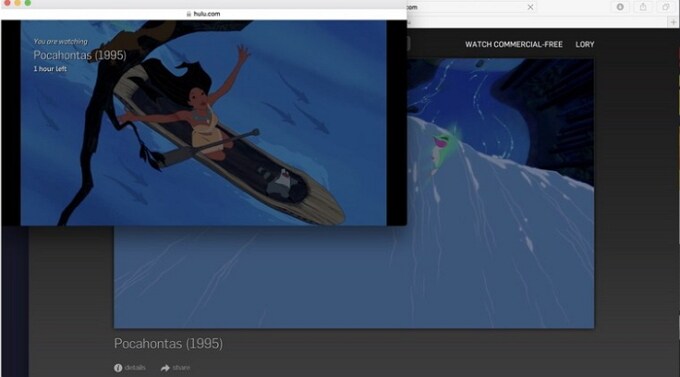 Netflix is a very famous subscription app that allows you to watch TV shows and movies on your Android and iOS devices. The Netflix mobile version enables the picture in picture mode and gives you the best experience to enjoy shows anywhere anytime. It is possible to get the free version of Netflix app and you are able to watch a large number of TV shows and movies on your phone. With the PIP feature, you can enjoy two videos at the same screen.
Pros:Netflix app provides you with thousands of high quality TV shows and movies and allows you to watch two videos with the picture in picture function.
Cons:The free membership of Netflix only comes with limited sources for TV shows and movies. You have to pay monthly fee to get more access.
Price:Free
Support OS:Requires Android Varies with device.
---
Conclusion
Now you get the best tools to do picture in picture effect on your PC, mobile devices and browser directly. Just pick up the right tool for you to overlay images and videos in an easy way.