Contents
Does iMovie Provide Picture in Picture Effect?
The picture in picture effect allows you to place a video clip on top of another such that they play simultaneously on different windows. iMovie is one of the best and easy to use applications to edit videos. Advanced tools such as the Picture in Picrure feature in iMovie provide more effects and editing options to enable you achieve this feat effortlessly! The user friendly interface makes the editing process a breeze thanks to the ease of navigation and structured popup menus that provide you with editing choices.
The Best iMovie Alternative with Picture in Picture Effect
Filmora Video Editor is another software that has revolutionized video editing for families and professionals. It simplifies movie making from merged clips in no time with so many features provided. You can add new projects by dragging them onto the project window and create movies with effects, perfect timing, transitions and music in the background. Among other features, besides the stylish effects you can use on your video are the capability to create Picture in Picture effect.
Key Features of Filmora Video Editor:
Learn easily to add professional editing features to all the videos within 5 minutes.
Drag, trim, split, crop and join videos by using basic video editing tools.
Personalize your videos by utilizing filters & overlays, motion elements, PIP and Face off.
Use the power of the program to share content directly to common social media platforms.
Export video to desired device and in desired format.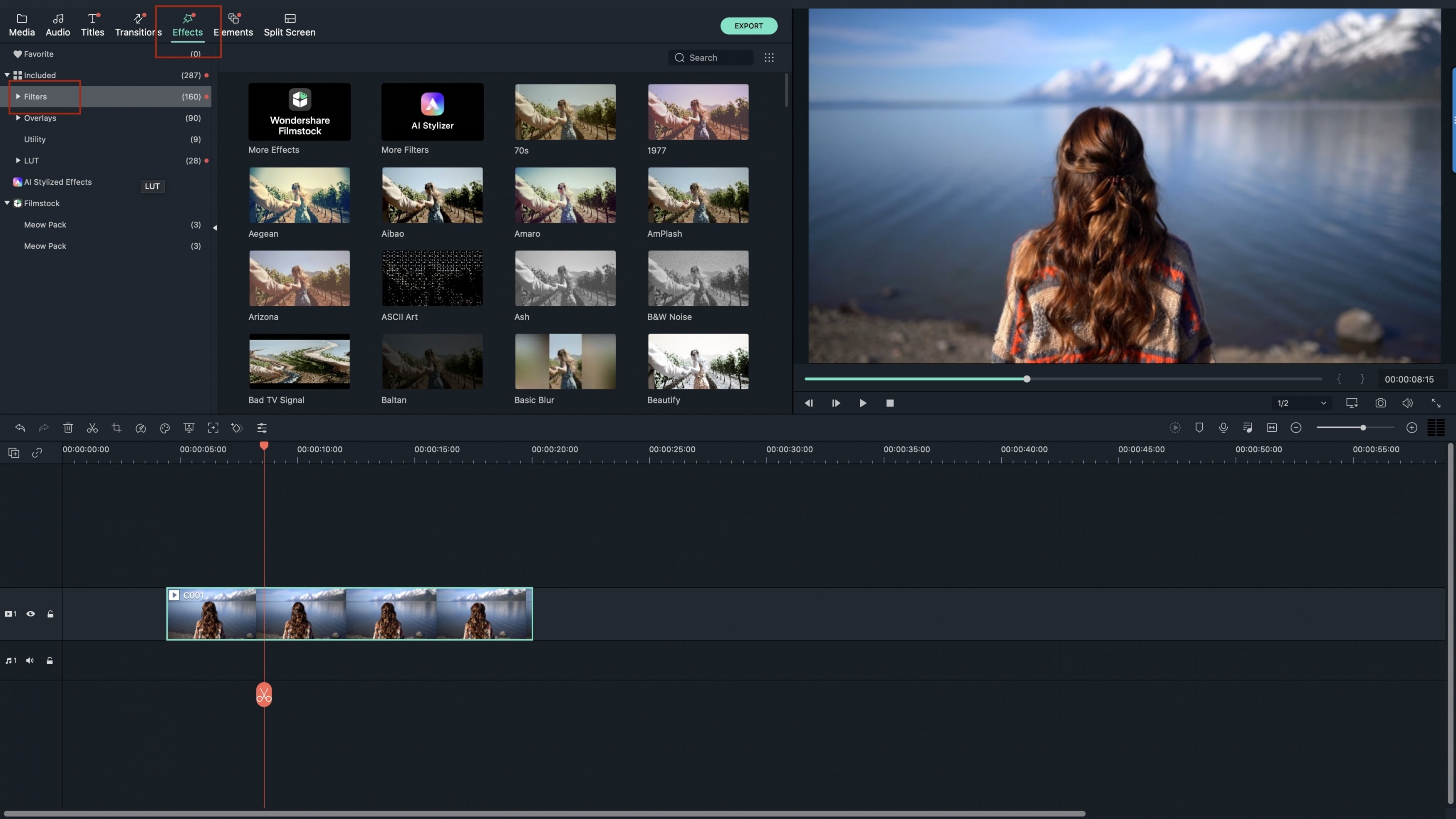 Part 1: Apply Picture in Picture Effect in iMovie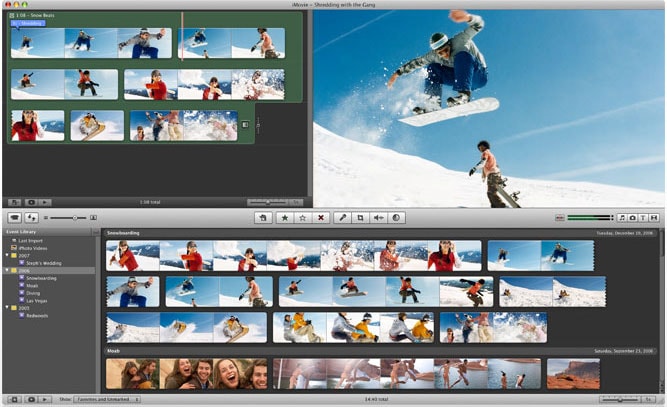 Open a project in iMovie and follow the steps below to add the picture in picture effect.
Step 1. Open project in project browser.
Step 2. Turn on advanced tools through iMovie Preferences.
Step 3. Go to event browser on your project and drag the desired clip to your project and release mouse on Project Library to add new clip. Select "Picture in Picture" to apply video overlay effect to video.
Step 4. When the attached clip appears in the inset window on the project viewer you can drag it to position it anywhere on top of the main project clip as desired.
Step 5. Resize inset clip by using the corners that appear after clicking on it.
Step 6. Double click on inset clip to edit clip properties and effects from the popup menu.
Step 7. Preview project and save.
Part 2: How to Apply Picture in Picture Effect with Filmora Video Editor
Step 1. Open Filmora Video Editor and import videos whether as a single clip or multiple clips in a folder into the working panel.
Step 2. When videos load on the working panel drag main video clip to the first slot (labeled video) of the timeline.
Step 3. Choose clip for inset window to create the Picture in Picture effect and drag into the timeline on the slot labeled PIP1 (default setting provide you with tree slots PIP1, PIP2 and PIP3). This means you can add up to three clips or a combination of a clip, a photo and a frame all at once to create the ultimate Picture in Picture effect.
Step 4. Click on the insert clip on the timeline to select it and resize the inset clip window as desired using the corner points. Drag it to position anywhere you want on the main clip using the viewer to preview changes in real-time. You can double click the viewer to view the video in full screen mode.
Step 5. Preview clip for desired results the save project and exit or start a new project. To export final clip in other formats for playing in other devices or players use the export feature. Choose the format you want to save your video project in and make necessary video settings in the export popup window.