"What is the best slow motion video editor? How to make slow motion video?"
Many friends asked me these questions. Slow motion is really a cool technique which can make your videos more funny and attractive. In this article I will show you an easy to use slow motion video editor and use it to make a slow motion video.
The Effectively Slow Motion Video Editor for Mac and Windows - Filmora Video Editor
Filmora Video Editor (or Filmora Video Editor for Mac) is the highly recommended slow motion video maker.It is easy to use, featured enriched and fast video editor available for both Windows PC and Mac. With the help of this video editor you can easily edit video with fast or slow motion effect. Except for this, this video editing software also provides you multiple video editing tools to make your videos more attractive.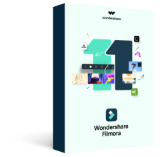 Key Features of Filmora Video Editor:
Best video editing software for beginner and semi-professional
Simple video editing tools including cut, trim, merge video
Easily add transition/image/audio/transition/overlay/elements
Advanced video editing features including speed ramping, motion tracking, color match, keyframing, masking, etc
Advanced audio editing features including audio ducking, audio denoise, auto beat sync, auto synchronization, etc
500+ free special video effects to customize and create an awesome movie by yourself.
Numerous free stock media from Giphy, Unsplash and Pixabay
Top-notch industry-leading Boris FX and Newblue FX plug-ins and live graphics solutions to simplify complex editing tasks
---
[Guide] How to Make Slow Motion Video on Filmora Video Editor
Step 1: Launch the Filmora Video Editor
Download the latest version of Filmora Video Editor on your computer. After successful installation, Double click on the program and run it, here you will be asked to select the screen size for your project and mode, and you can select the "New Project" option to enter the main editing interface.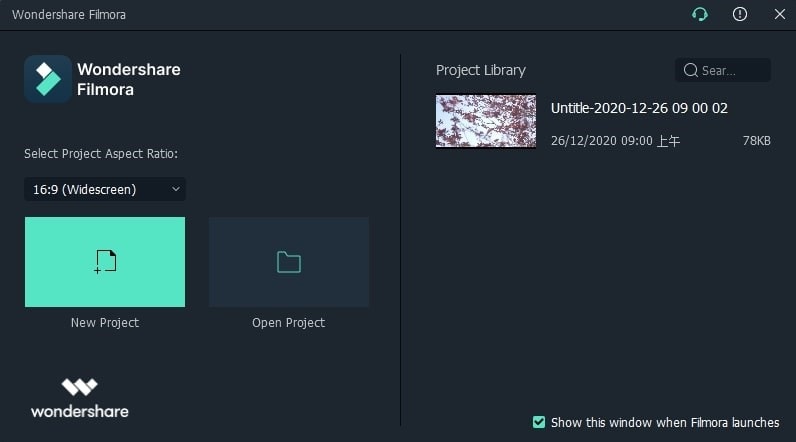 Step 2: Import Video to the Video Editor
Now you will see the main screen of the software, there are plenty of options, but first of all you will need to import the video which you want to convert into a slow motion video. Click on "Import Media Files Here", you can also import the media by drop or drag method. Simply select the video that you want to convert in a folder and click and hold to drag it to the program.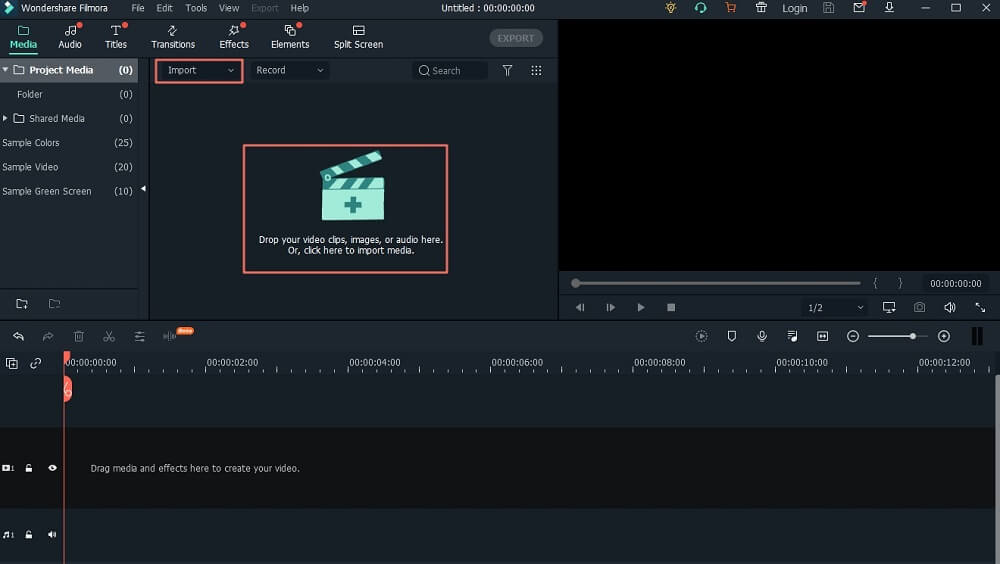 Step 3: Slow down you video
Now, you can right-click your video. Then, find the Speed option and click it to enter the Speed interface. Choose Uniform Speed tab, then, you can use the slider behind "Speed" or "Duration" to slow down your video. You can either reduce the speed to below 1X or extend the duration. After you're done, you can check the slow motion effect in the preview window.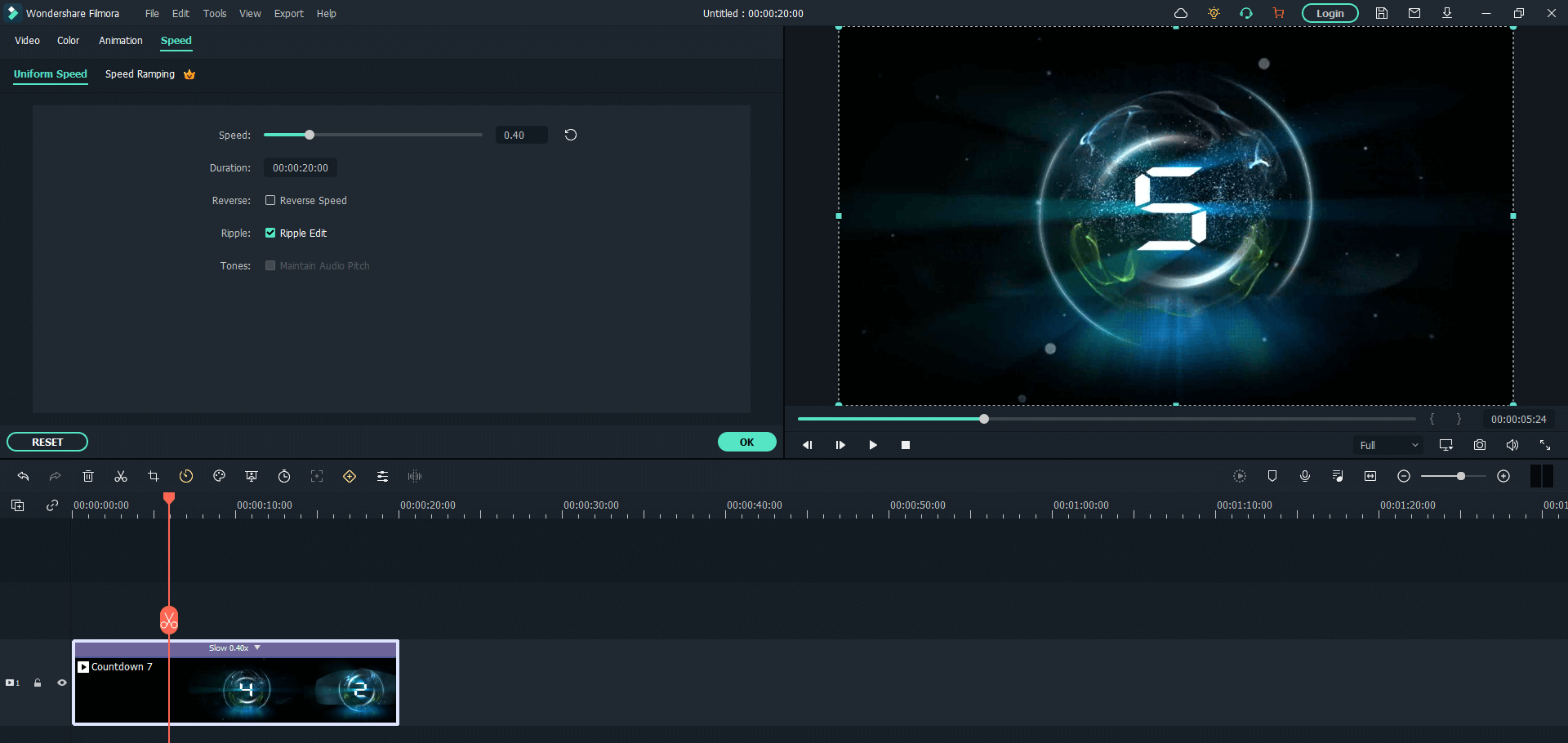 Step 4: Export Video with Slow Motion
Once you have made the perfect slow motion video, you can click on the "EXPORT" button to export the video to your PC or upload directly to YouTube or Vimeo. Now, Select the option which suits you best and click on "EXPORT". That's it! You have successfully made the slow motion video using the software.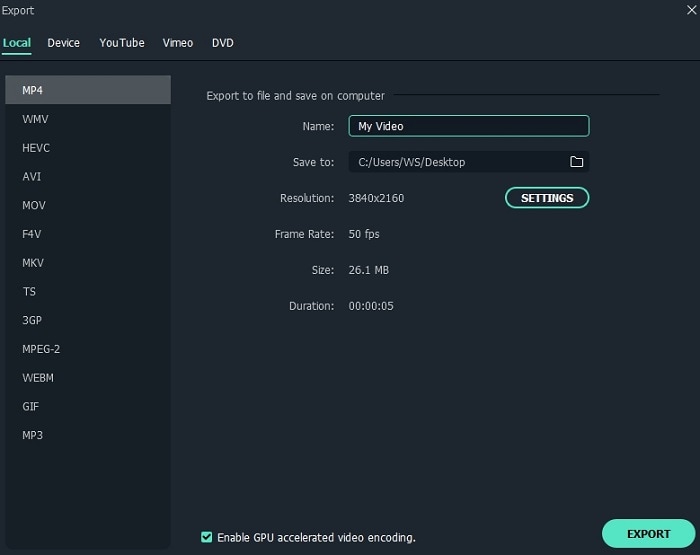 Want to learn more on how to edit videos with Filmora Video Editor, please read the article below:
1. Fast Motion Effect: How to Make a Video in Fast Motion
2. Special Video Effects: How to Download and Apply Video Effects with Ease
3. Edit Videos: How to Edit Videos Easily
Futher Video Editing Tips:
Crop Videos:That's it! You will see increased in the length of the video, now, you can apply different effects on the video or if the screen size is too wide, you can crop out a portion of the screen to make the perfect video. Click on "Crop & Zoom" icon and select the output screen size of the video. There are plenty of other options for editing the video such as mosaic, Face off and Tilt effect, Click on "Power Tool" icon on the toolbar to reveal those options.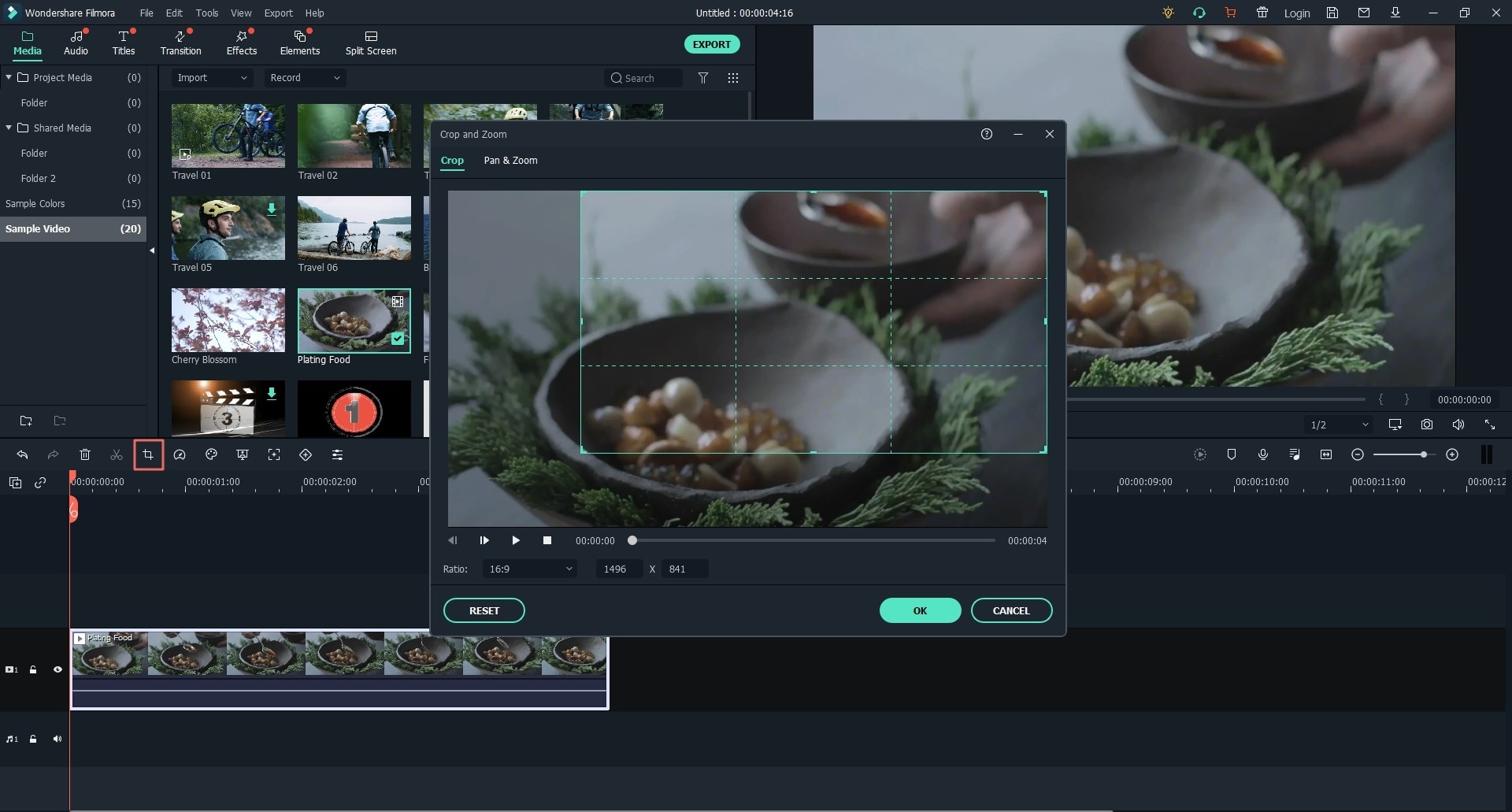 Rotate Videos: The amazing features this slow motion video editor doesn't end here, if you have recorded the video in the wrong direction, you can simply change the direction of video using "Rotate and Flip" option. Or if you want to focus on a particular point in the video, you can crop the video and leave out the remaining part of the video. Moreover, the introduction and credits of the videos can also be added at the start and end of the video respectively and there are tons of frames available.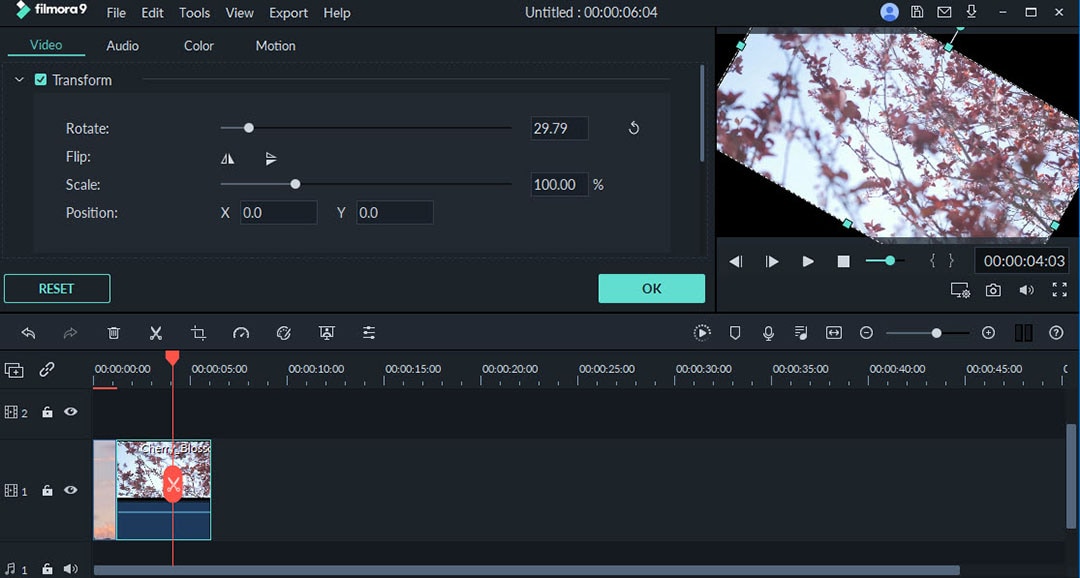 ---
Conclusion:
Last but not the least, the edited videos can easily be shared on popular video sharing website YouTube and can also be exported to the media library of your computer or iPhone, Android mobile devices. The best part about exporting the videos is that there are plenty of settings available for exporting videos, from frame rate to output format, you can even change the audio quality and audio format for the final videos.
Now, I think you will not ask about how to make slow motion video any more. You worth own Filmora Video Editor, with it, you can adjust the speed of your video to show more interesting and vivid effects. Download it now, starting to create a stunning slow motion video.