Video content is gradually becoming popular and easier to make in recent years, but making a quality video is not an easy task. In most situations, without the right application of special effects, you may end up with a terrible end product. Thus, more and more users want to find a reliable yet professional special effect video editor to help them create a high-quality yet attractive video in the quickest way.
See Also: How to Make Cool Videos with Effects
Tools like Adobe Premiere Pro, After Effects, etc. is definitely a qualified video editor, but it is not user-friendly to a beginner or semi-professional in video editing area. What's more, these Adobe Video Editor allows you to DIY any special effects by yourself, but it doesn't offers any template for you to apply them directly. Therefore, I write this post to recommend another Special Effect Video Editor for your reference. With it, you can exceptionally develop and upgrade the value of your videos.
The advanced?
Well, in this post, you'll learn all details about the cool special effects video editor, including what it is, how to use it to add effects to videos and what kinds of special effects you can use directly.
Sounds great? Now, let's get started...
Filmora Video Editor - Best Special Effect Video Editor You Can't Miss
Simply put, Filmora Video Editor for Windows (or Filmora Video Editor for Mac) makes editing videos fun. It is a video editing software that caters for starters and professionals alike, who would rather spend more time on creating and editing videos than understanding the basic functions of a video editor. Filmora is equipped with video and audio tools which offer users the capability to edit videos up to 4K resolutions, apply effects, styles and customize videos to their taste.
As the best video editor for special effect, this program not only provide users with numerous built-in effects, but also comes with a standalone Effects Store, which continuously updated effects like transitions, filters, overlays, titles, elements, etc. for your reference.
Now, let's check other attractive features of these powerful program: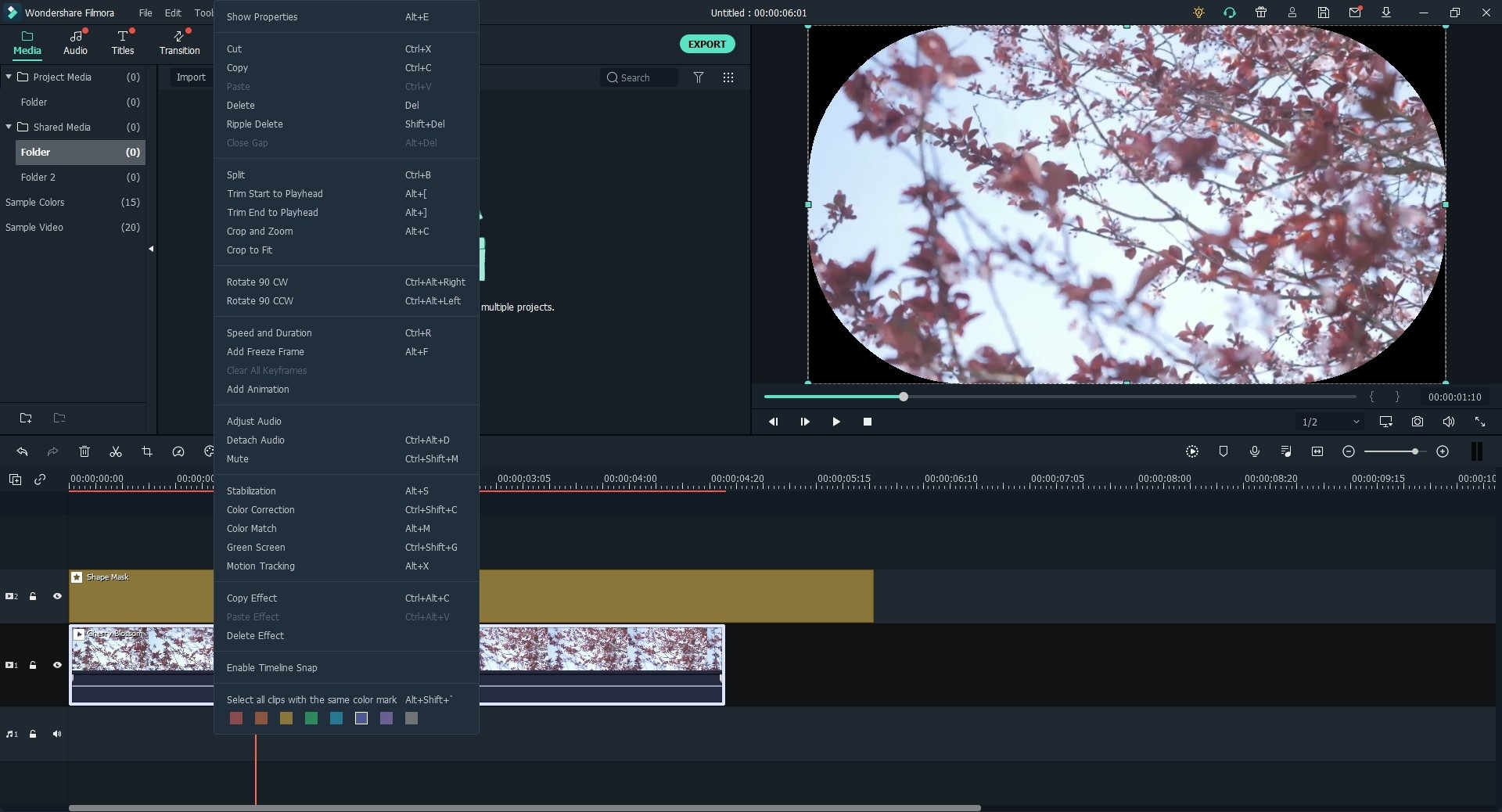 Split Screen - This function allows users to create videos with multiple clips and recordings that are played in the same video simultaneously.
Advanced Text Editing - The addition of text is a great way to tell stories or provide additional content that wouldn't otherwise be evident when simply watching a video. With the Advanced Text Editing functionality, users are able to add credits to a video and enhance text with beautiful animation and effects.
Action Cam Module - The Action Cam Module gives users the capability to import, edit and export picturesque, fast-moving and high-definition footage that cameras produce.
Video Stabilization - You can not only stabilize shaky video footage taken with your phone or camera, but you can also create beautiful videos with multiple transition effects.
...
---
How to Add Special Effects to A Video with Filmora Video Editor?
The concept of adding special effects to videos emerged as a way to simulate imagined events. This technique worked well for influencing stories and as a result, is now used heavily in films, video games, and television.
Video or visual effects do not only come in handy when clarifying storylines but are also very effective for pumping up excitement levels. They also help to refine your video production by cleaning up or fixing errors such as blemishes or blur. This is where the Filmora Video Editor comes in.
This intelligent software provides up to 300+ free effects and 1000+ affordable effects to give you video a professional finish which include Credits, Sound, Jump Cut, Mosaic, Transitional Effects, and more.
Step 1: Launch and import media files
To add special effects, begin by importing your video to the timeline. This can be done using two options:
- The first involves clicking the "Import" button on the main interface, which leads to a drop-down menu where you can select "Import Media Files".
- The second simply involves dragging and dropping the files you wish to edit to your album. It is important to note that all video/photo/audio formats are supported by Filmora video effects function.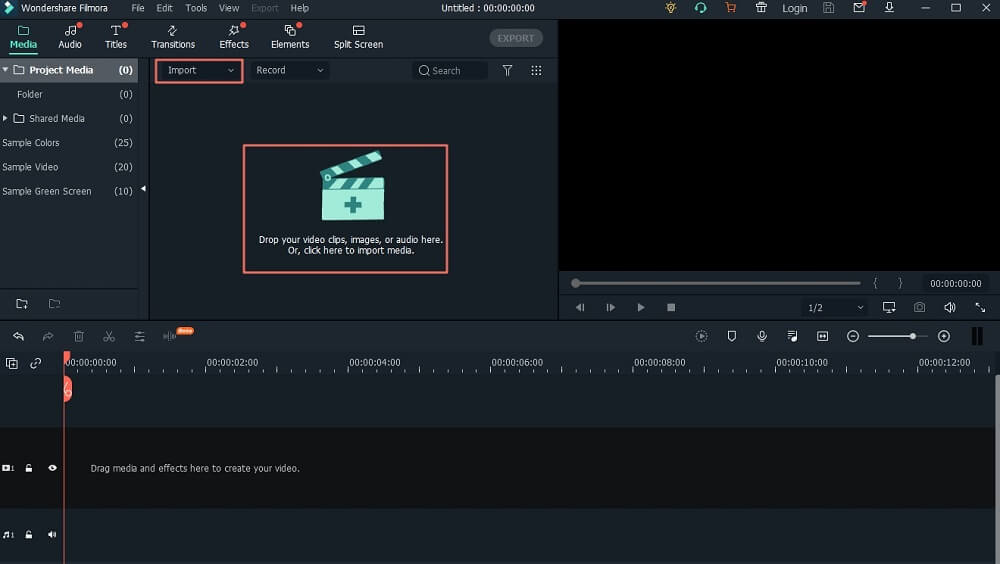 Step 2: Add built-in effects to Video
Now, you are then ready to apply special effects to your video. This program offers several built-in effects which include transitions, filters, sound, green screen effect, and overlays. You only need to select the option in the menu bar, and then apply you needed transitions, filters, sound effects, overlays, titles, elements, etc. to your video directly.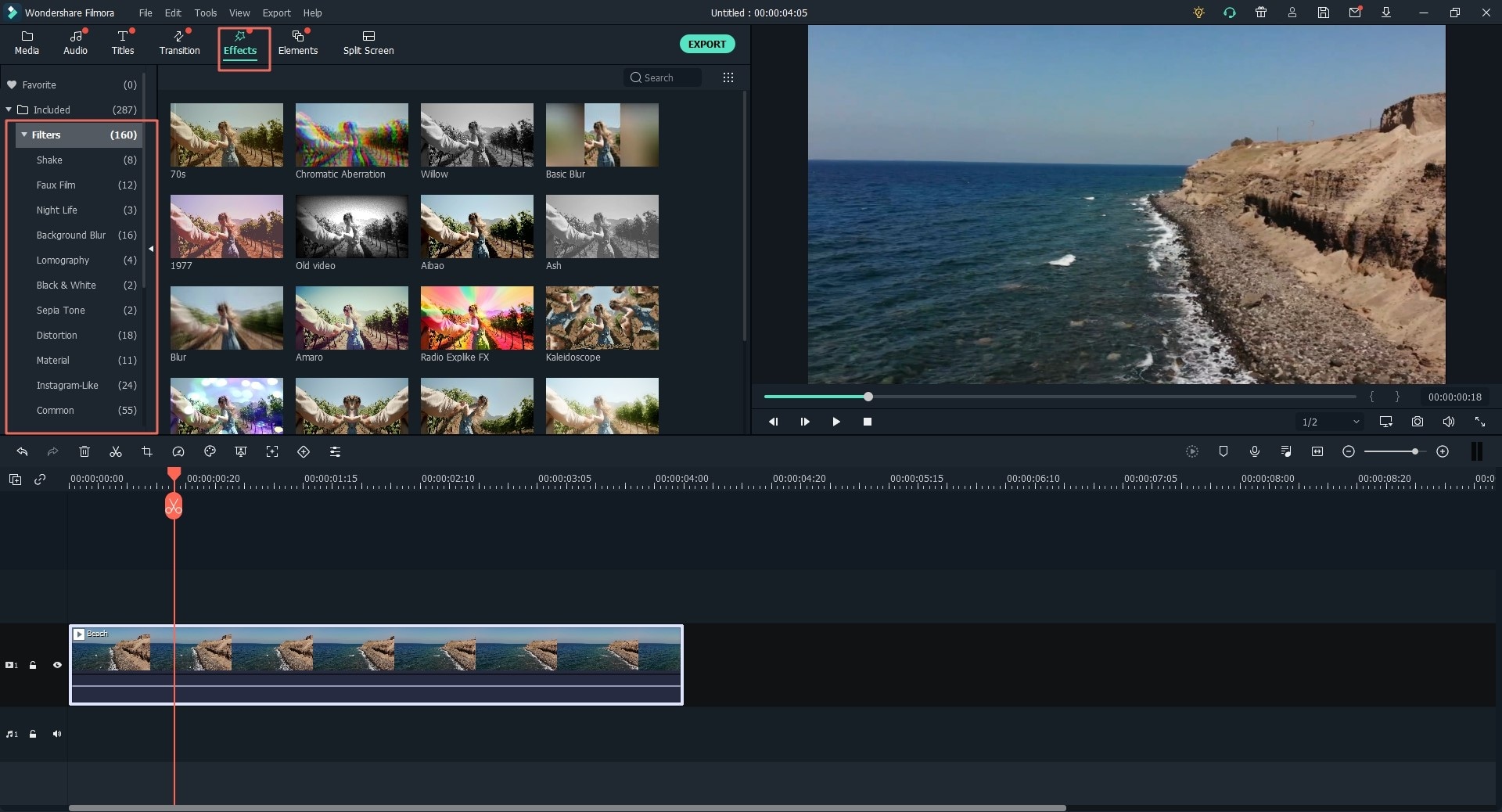 [Bonus] In addition to the tons of special effects you can find in the Filmora Video Editor, you can also use this program to edit a video from every points as you like. Below are some tutorials you might interested in:
- How to crop a video on Windows
- How to split a video into frames [3 ways]
- How to edit a video completely
Step 3: Apply 1000+ video effects to video (from Effects Store)
The Effects Store offers more than 1000 downloadable effects that can be applied to your video for a unique and professional finish. To make use of the feature after launching the software, simply click on "Effects Store" which will give you access to exciting and captivating special effects video editors.
Step 4: Export and Save
Once you have applied the desired special effects to your video and you are satisfied with the results, click "Export" to save. You also have the option of saving your video in different formats by clicking "Local" and selecting the necessary settings.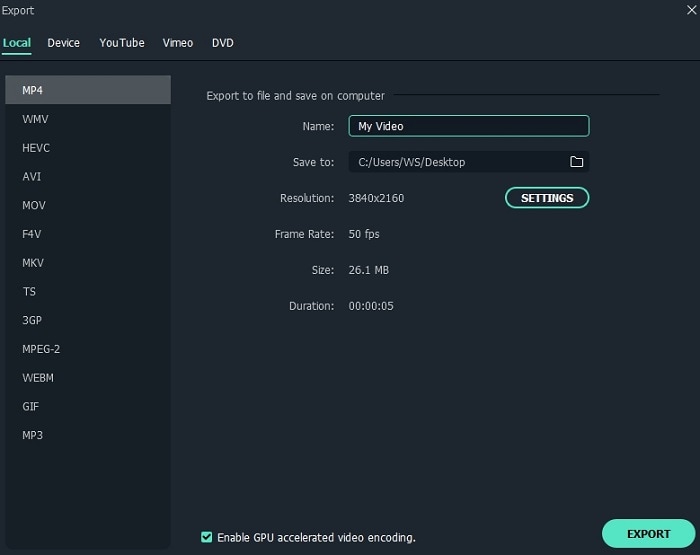 Conclusion
As a user-friendly and sophisticated editing software, the Filmora Video Editor allows users to edit videos effortlessly, apply special effects to video as well offering various applicable features for professional results.
Now, it's your turn! Click the below icon to download and install this special effect video editor to your PC or Mac, then follow the above steps to edit and customize your videos at once.