YouTube is one of the most happening social media platforms for content creators. It has given multiple opportunities for almost everyone that has some fantastic content to share with the world. Right from the cool gadget reviews, music, cooking, artwork, fashion, and other bizarre things, YouTube has made it possible for those who want to grow their fanbase. Millions of people use YouTube to showcase their talents, and women have also become quite popular through these channels.
More than a million female YouTubers and female YouTube gamers have their channels, and a few of them have also made it possible to reach more than a million subscribers, too, with the cool stuff that they post. YouTube is the second largest website that attracts visitors from more than 90 countries.
Women have dominated this space quite a bit these days, and YouTube has more than 42% of women fanbase. With this number, a lot of women YouTubers are also drawing huge attention from the masses. Getting to know some of the best and the most popular women YouTubers can be pretty enthralling. Through this write-up, we have made an effort to introduce you to some of the best women content creators who have gained huge fandom in 2021.
Who is the Most Famous Female YouTuber?
Some of the famous female YouTubers that have gained a large fanbase is iHasCupquake channel. iHasCupquake channel run by Tiffany is one of the most famous female YouTube gamers known for her brilliant videos League of Legends. World of Warcraft videos is some of the most popular videos that she has uploaded.
Suzanne 'Suzy' Berhow runs three successful YouTube channels and popularly known as a Game Grumps crew member. Her channel Motrem3r has videos being uploaded from the fashion genre KittyKatGaming channel has game-related videos with nothing specific. Videos on almost all the games that she plays go into this channel. She is an influential YouTuber amongst several other YouTube gamers.
Tips:
As pandemic becomes the important part of our daily life, YouTube Channel experienced tremendous growth in viewership and a rapid increase in the number of subscribers. More and more talented individuals are seeking for success through creating YouTube videos and becoming a YouTuber. If you are interested as well, get ready to learn some beginner's tips from YouTube video ideas, YouTube niche, and YouTube intro.
Part 1: Top 10 Female YouTubers with More Subscribers in 2021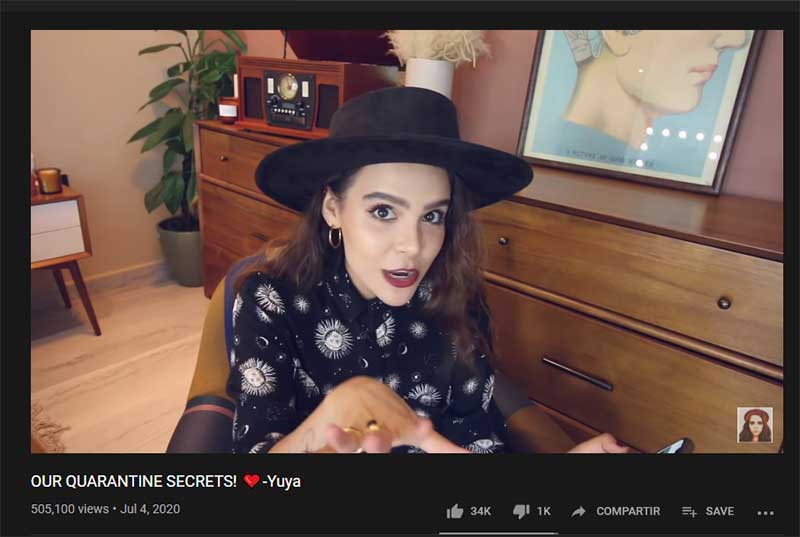 Subscribers: 24.6 Million Subscribers
This 16-year-old lass from Spain is one of the hottest female YouTuber with most subscribers. With her fantastic videos, she has been ruling YouTube with her professional and classy makeup videos.
At the age of 16, Yuya is one of the most popular and the leading women content creators on YouTube. She is also an author of two books Las confesiones de Yuya in 2016 and Los Secretos de Yuya in 2015. Her Spanish videos are blissful to watch, and she also has her own cosmetic products.
---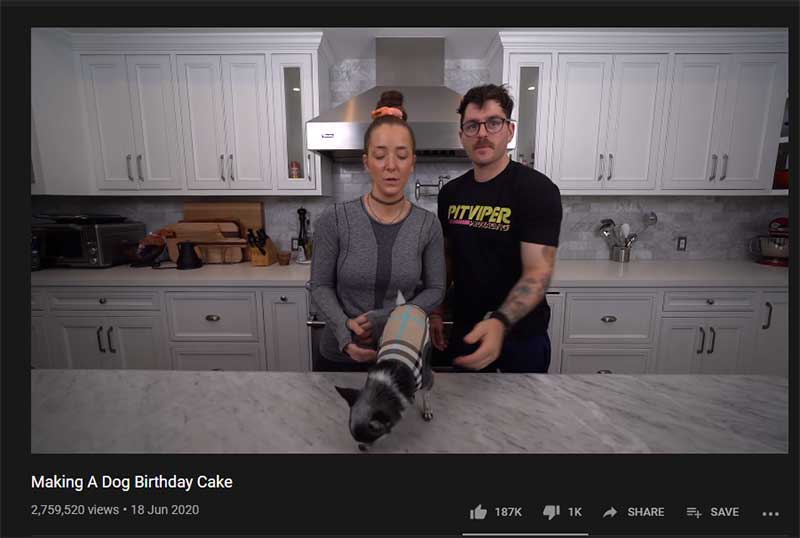 Subscribers: 20.3 Million Subscribers
Jenna has reached more than 5.3 million views through just one of her videos,'How to Trick People into Thinking You're Good Looking'. This was one of the videos that she released way back in 2010, and the views this video got was a whopping 5.3 million in just a week. That is brilliant, isn't it? She is known for her humor that can make anyone roll over the floor, and even after eight years, it looks like there is no one to take over this signature mark of hers.
She is also one of the first Social Media stars whose wax sculpture made it to the Madam Tussauds Wax museum. Jenna's YouTube channel is the 86th most popularly subscribed channel amongst the others and one of the best channels run by a lady boss.
---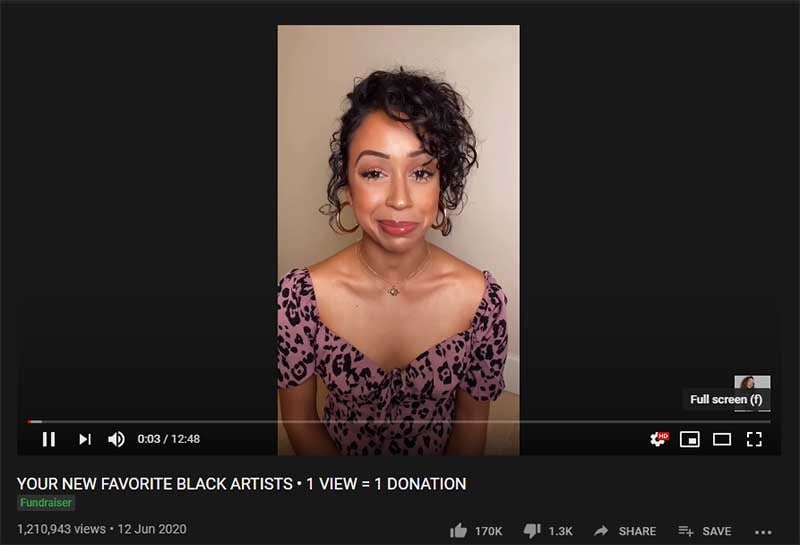 Subscribers: 17.8 Million Subscribers
Liza was an instant hit in the world of YouTube. She is an amazing comedian and makes people roll with laughter with her wits. She also works as an actress and a television host. She has an amazing taste in videos, and she has also won a couple of awards and other accolades for her brilliant videos.
---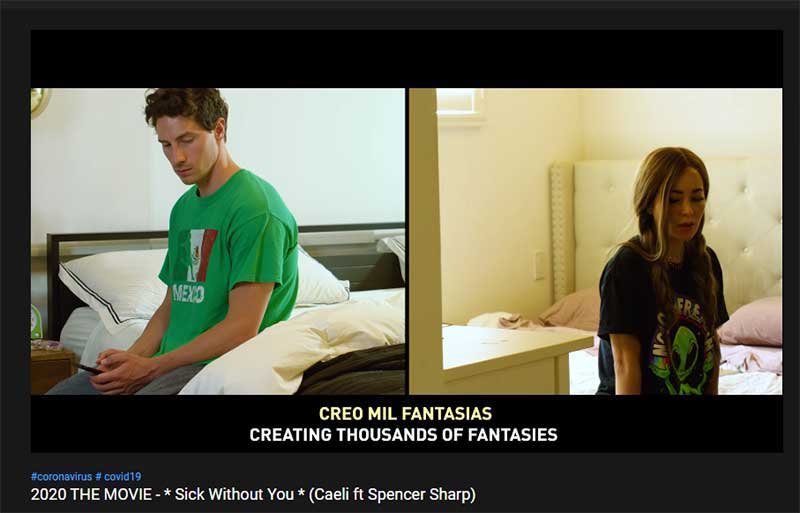 Subscribers: 16.1 Million Subscribers
CaELike is known for brilliant oratory skills and her witty videos. In most of her videos, you can see this gorgeous 28-year-old lady advising people. Her videos on comedy have also gained an equal number of followers. She has been on YouTube since October 2010 and has a lot of fanatics that drool over her content.
---
Subscribers: 14.9 Million Subscribers
Known for her brilliant blend of Punjabi and Canadian culture, Lilly Singh is another famous personality that the YouTube world drools on. She is one of the best female comedians on YouTube. She has been able to pull off some of the best satires through her videos.
She is quite popular globally, and she has more than 13 Million subscribers as on date. She is also one of the most celebrated YouTubers with $10 million in earnings.
---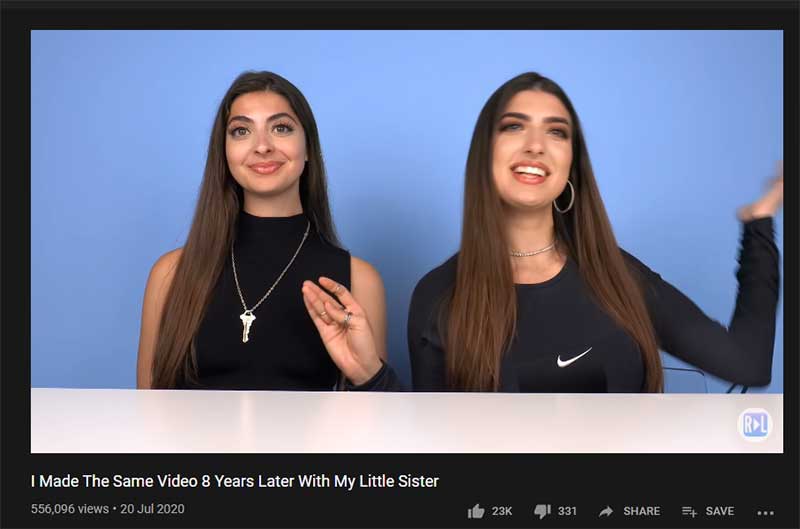 Subscribers: 14 Million
Run by Rachel Levin, the RCLbeauty101 has more than 14 million subscribers. Rachel uploads some fantastic videos on Makeup tutorials, and she has been proven to be one of the most largely accepted makeup Gurus in the world of YouTube.
She deserves to be in the top female YouTubers list. Her first YouTube video on 'How to conceal under-eye dark circles' went live when she was 15-year-old.
Apart from the makeup and videos, she also creates funny videos, and they have also gained equal popularity.
---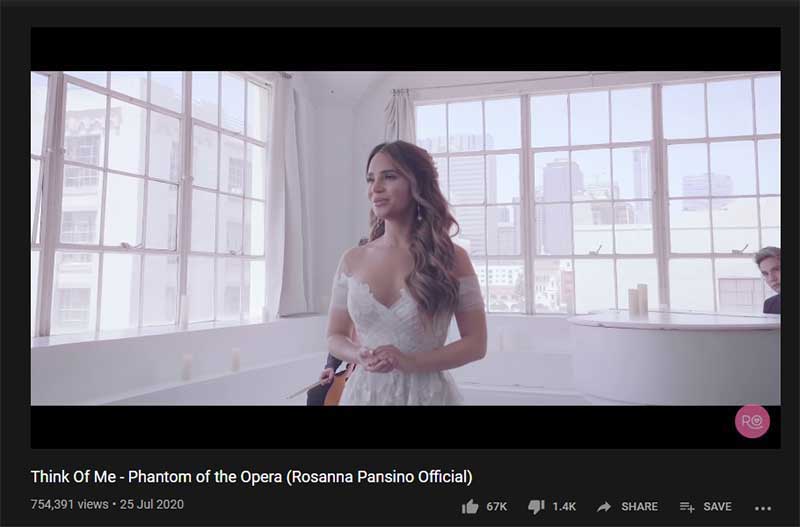 Subscribers: 12.4 Million
Rosanna is a multi-faceted lady who is pretty successful amongst the other popular female YouTuber with 10 million subscribers. She is a baker who comes with some of the best-looking cake videos that people go gaga over. Her cake videos inspired by the Disney Princess Moana, Anna, and Elsa from Frozen won a lot of appreciation.
Her videos on donuts, emoji-inspired pancakes, cupcakes, cookies, and other desserts are worth watching and baking. Apart from baking, Rosanna is also an author and an actress too.
---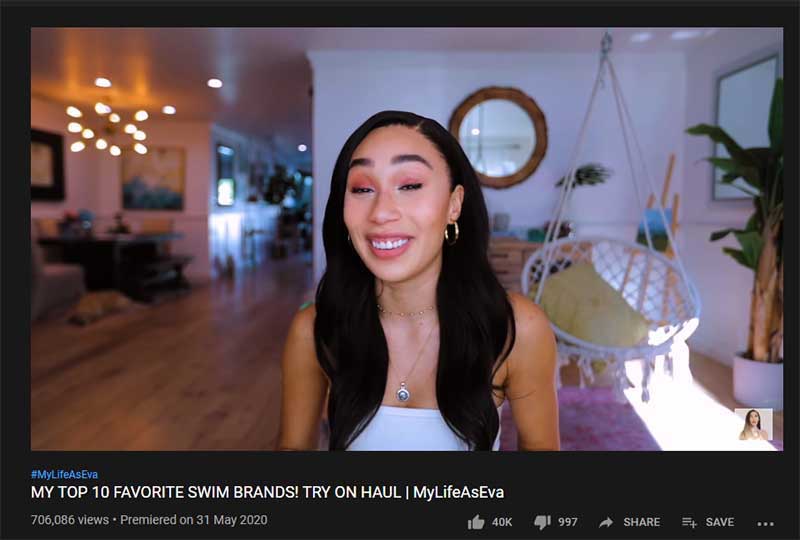 Subscribers: 11.2 Million
This American YouTuber is quite popular for the superb videos that she posts about her life. Most of her videos revolve around her life, and a few of them are comedy-based. Both genres have been able to attract quite a lot of subscribers and fan followers.
She also runs her YouTube show called Me and My Grandma. Her book My Life as Eva: The Struggle is Real is an amazing read for all those who want to draw inspiration from Eva. Her association with MTV has helped her to raise the cadre in the world of YouTube quite massively.
---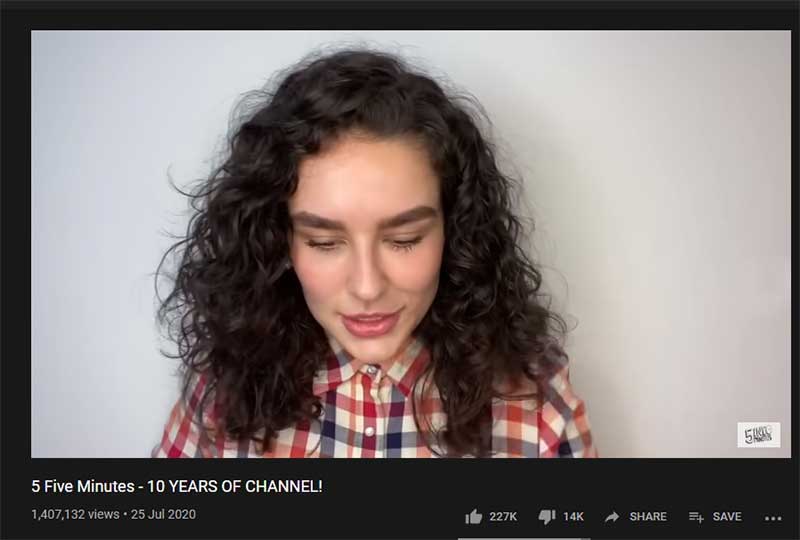 Subscribers: 11 Million
This attractive Brazilian YouTuber has been one of the most sought-after YouTubers. She is known to make videos that are either 5 minutes or less. Thus, the name of her channel, 'Channel 5incominutos' comes into existence. She makes videos on several genres, and she has been able to attract many followers for herself.
She is one of the first lady YouTuber from Brazil who made it to 1 Million Subscribers, and she has also written a book called Querido dane-se. Apart from being a Youtuber, Kéfera is also a wonderful actress.
---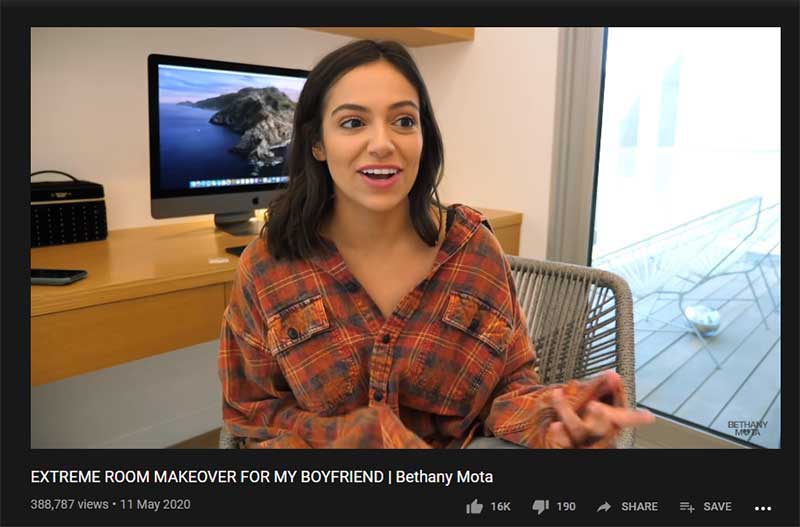 Subscribers: 10 Million
She calls her fans 'Mota-Vators,' and Bethany is one of the most admired YouTubers. She has more than 10 million subscribers, and the channel views have gone beyond 981 million, and that's seriously pretty massive, isn't it?
Bethany has been using YouTube ever since she was a teenager, and she uploads some fascinating makeup videos, DIY tutorials, and trending fashion tips for everyone. She is also a proud owner of her fashion items called Aeropostale.
She is also famous for speaking on topics like anti-bullying and acceptance. Thus, she has effectively proven her skills in using the YouTube platform quite responsibly.
---
Part 2: Top 5 Famous Female YouTube Gamers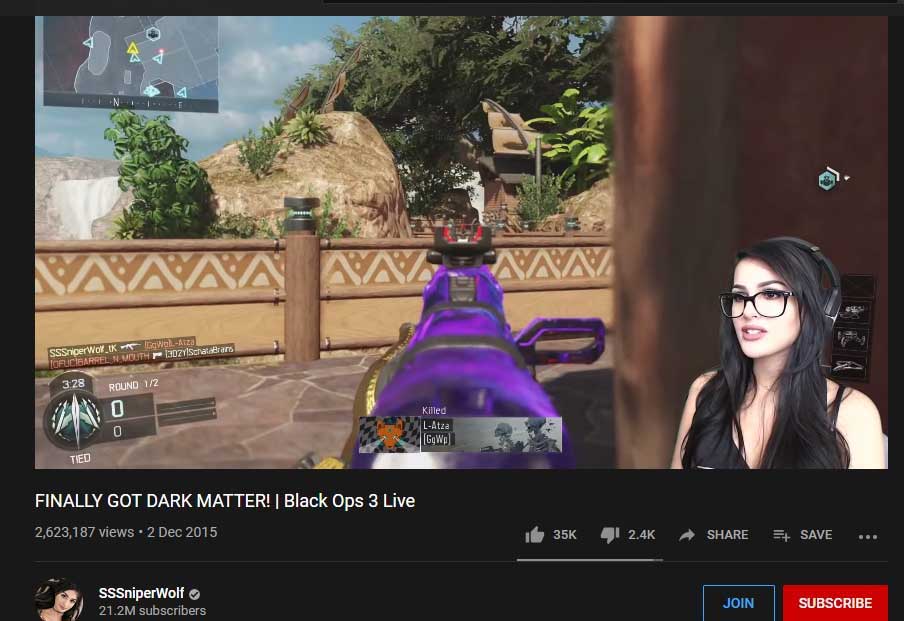 Subscribers: 21.2 Million
This gorgeous and witty girl Alia is one of the most popular faces on YouTube. Popularly known as SSSnipperWolf, she is a specialist in Call of Duty Gameplay videos. She is into making anime videos, and she has her own video called the 'Misty Cosplay.'
She has another channel called the LittleLiawolf and the parent SSSnipperWolf, and both the channels have attracted a large fandom.
---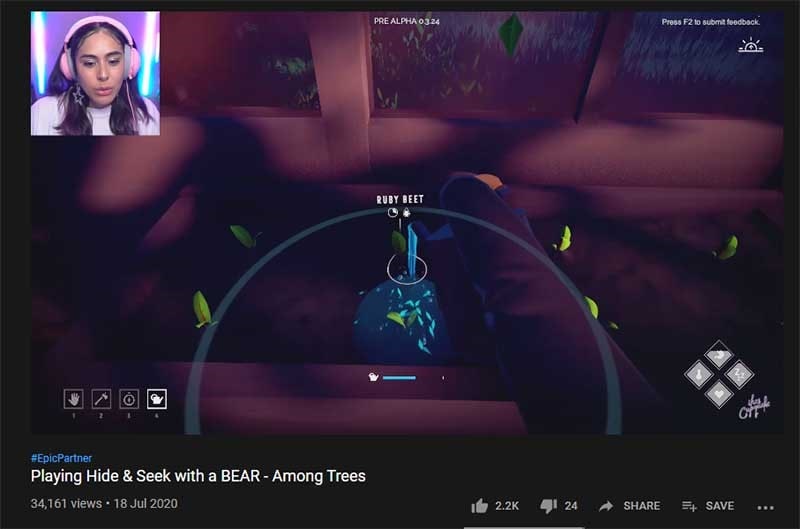 Subscribers: 6.74 Million Subscribers
Tiffany's videos on YouTube have been pretty popular since 2010. She is one of the most popular YouTube gamers, and she has been able to get more than 2 Billion views successfully.
She is an American who started and uploading her game videos on League of Legends and World of Warcraft. Now, she mostly uploads videos related to Minecraft. It is Minecraft that took her to peaks in her YouTube career.
---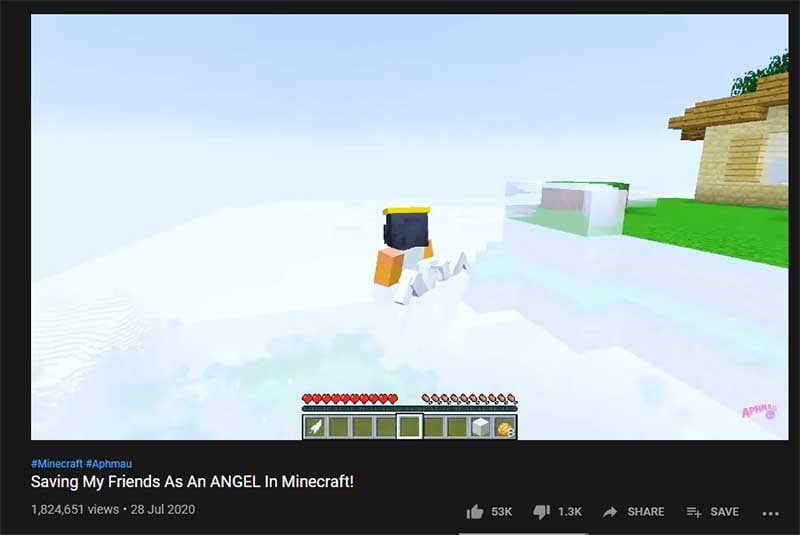 Subscribers: 5.92 Million Subscribers
Formerly known as Challenge Accepted Inc, the channel later gained popularity under the name Aphmau. This channel was initially started by many gaming enthusiasts who were keen on sharing their gaming skills to the world. Later, it became Jess's property, and he renamed it to Aphmau.
Now it is run by two people, and the channel features videos related to Minecraft usually. Jess also has BluJayStudios under her umbrella, where they create some stupendous gaming videos.
---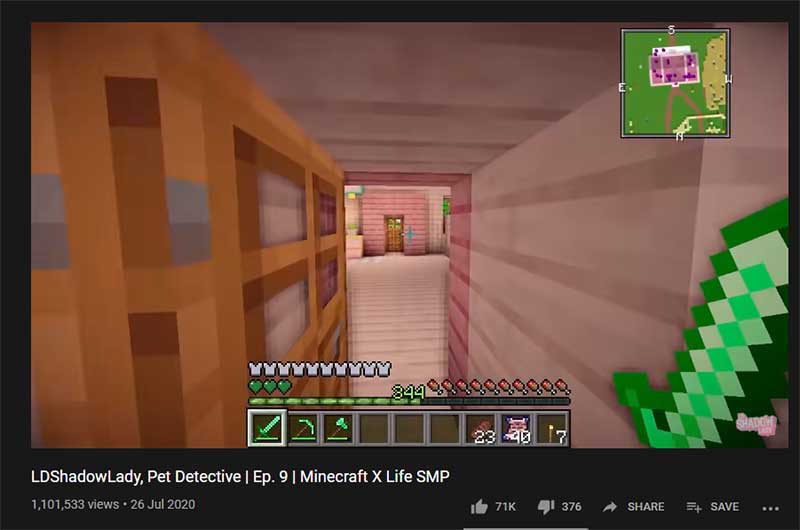 Subscribers: 5.2 Million Subscribers
Lizzy has been a real influencer on YouTube. She has been able to inspire several other gamers to start their channels on YouTube. This brilliant and gorgeous lady is a master when it comes to Minecraft.
She is also pretty good at Call of Duty; However, she finds Minecraft quite interesting than the former.
---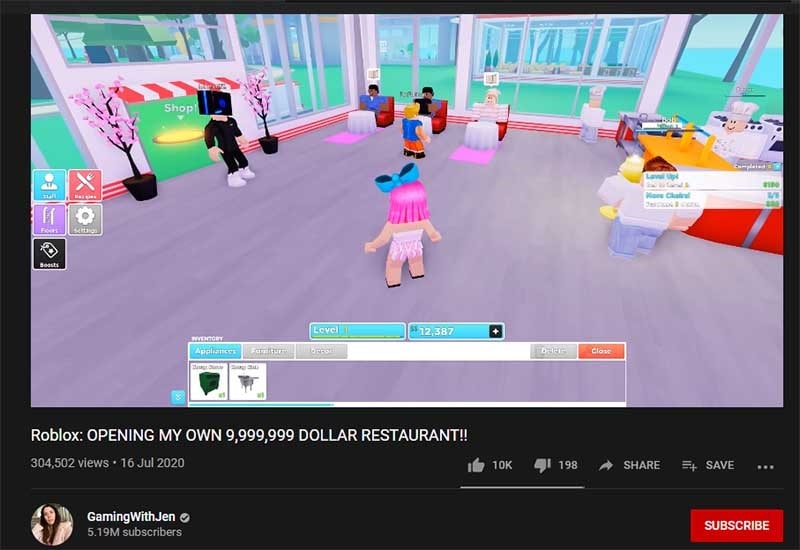 Subscribers: 5.2 Million Subscribers
Known for her brilliant and funny catchphrases like 'OMG,' 'The sink is shipping,' etc.… Jennifer Flag, popularly known as Jen, is yet another female gaming influencers on YouTube.
Her channel PopularMMOs is a brainchild of her husband, and the couple has some amazing love towards Minecraft. Their channel always revolves around this fascinating game, and this shows their mastery in this game.
Well, these are the top 5 YouTube women gamers that are creating some real noise in the world of gaming. They are being followed by fans, not just because of their gaming skills but also their video-editing skills. Maybe you also want to learn about the top wealthiest YouTubers. To gain more subscribers and become the most popular YouTuber, you have to ensure your video's quality and make it more attractive.
---
Part 3: The Best YouTube Video Editor or Game Streaming Video Editor - Filmora Video Editor
There are a lot of video editors that can be used to make videos. One of the best ones is Filmora Video Editor & Filmora Video Editor for Mac, which is used by female YouTube gamers to create their amazing videos. This video editor has umpteen number of features that can be used at their best by YouTubers. Filmora meets all the requirements that a modern-day vlogger or a Video editor needs with its simple yet, effective options. This is the main reason for most female YouTube stars like Filmora.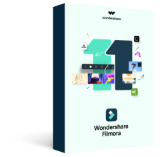 The edit option enables easy to cut, trim, and split options. With this option, the video editor can quickly adjust the videos according to their convenience.
Filmora offers a record streaming facility to the users. Using this option, one can easily record the streaming videos using the Record PC option.
Along with this, you can also easily upload the files directly to YouTube without having to save it on the local computer without compromising on the quality.
The software also allows the user to use different kinds of transitions and makes the video interesting. The graphics and design elements are brilliant.
Exporting videos without loss of quality can also be achieved using Filmora.
---
Conclusion
Getting to know who's the most subscribed female YouTubers and female YouTube gamers are interesting, isn't it? Compiling the list of all these successful and charming top female gamers on YouTube has been a wonderful experience for us. We hope that this write-up will inspire you also to break the stereotype and start following these talented and smart ladies and get to know their gaming and editing skills. These ladies might even inspire you to start your own gaming channel too!
Tips:
YouTube Short is a new short-form video experience for creators and artists who want to shoot short, catchy videos using nothing but their mobile phones. That means, it can be your best choice to getting started as a YouTuber as an amateur video creator without abundant experience or a professioanal camera.