Video editing is a very critical process in video production and can be quite involved with numerous tasks that should be executed effectively. Video editing is not only about removing the footage that you may not like, its where the editor gets to include text, music, graphics and everything needed to put the whole video together. A lot of video editing mistakes may happen in the process, so, having knowledge of the mistakes and how they can be avoided can be of great help to video editors.
To be honest, video editing is an art that can be learnt and it's by knowing how to fix the common video editing mistakes that one becomes capable of creating seamless videos with a natural flow of scenes.
In this post, you'll learn 10 most common video editing mistakes you need to avoid if you wish to make an amazing video by yourself. And I also list some useful tips & tricks for every mistake to help you avoid these video editng errors completely.
Now, let's get started...
10 Common Errors: An Video Editing Checklist
#1. Poor Audio Mix
While editing videos, there will always be three components in your timeline such as music, voice and audio clips. There are situations where the editor may have the music track overpowering other tracks. To avoid video editing errors, ensure that the music blends with the voice. Background music should always remain in the background and never allow music to interfere with the sound effects or dialogue that should be heard.
The sound effects that you add should also make sense. Consider adding sounds such as door shutting or footsteps as they add realism to a scene. You should however avoid putting unnecessary sound as that might distract the viewer.
#2. Improper Pacing
Pacing happens when the video editor varies the shots length and in turn guides viewers in emotional response to the scene. Rapid pacing suggests excitement and intensity while slower pacing can be more thoughtful and relaxing. To avoid video editing errors such as improper pacing, finding a rhythm and working with it is important.
Editing can change the way a scene plays out and if an editor is cutting a scene that has a lot of action then you may want the pacing of the edit to be quick and once that is established stick to it until the scene changes. Try cutting a scene then go back and watch it. You can then set an internal rhythm as you look for places where the shot is cut short or too long. Find ways that you can use to alter the shot length so as to create a good pace all through the video.
#3. Flash Frames
These are very common video editing mistakes and they occur when an editor accidentally introduces a random frame into the edit. It could be as a result of cutting from one shot to another then replacing the second shot but instead placing it off by a frame. The old second shot would then just flash for a brief moment. The error may also occur when you introduce a black frame and failing to align it perfectly with the edits in the timeline.
The brief moment can be jarring to a viewer that's discerning. Some viewers may not even understand what it is they are seeing. Watch out for flash frames in the timeline and fix accordingly.
#4. Incomplete Transition
This video editing error occurs when the transition length is longer than that of the previous clip. An editor may place a transition between two clips and one of the clips may not be long enough. The previous clip will finish and the viewer might be shown a dark screen between the transitions.
To correct this mistake, you should ensure that the previous clips are long or you can as well adjust the transition time. The transitions should also match the feel of the entire video.
#5. Jump Cuts and Match
Jump cut is one of the video editing errors, mistakes that occurs when a portion of a video is edited or when a video portion is squashed together. It then causes the objects on the screen to jump or pop in a manner that's not natural. A match cut error happens when two shots that are similar are cut one after another.
Jump cuts and match errors can be corrected by inserting a B-roll shot or a cutaway to separate them. If you have to cut between two similar shots then you should compose the shots differently either in camera height, subject size or camera angle. Ensure that the shots are framed in a different way.
#6. Ghost Frames
This video editing error occurs when you try to use a dissolve transition from a shot to another and the outgoing shot cuts into another before the dissolve transition is complete. You then end up with a ghosted shot that gets overlaid over the incoming footage for a short moment.
You can solve the mistake by ensuring that no other shot comes in between the transition. You can trim the outgoing footage up to where the shot ends and ensure the transition completes when the shot finishes.
#7. Out of Sync Audio
This are considered as the worst video editing mistakes and has the potential of pissing off the viewer. It entails speech and seeing the movement of lips. When you are moving clips around your timeline, you can easily move things in and out of sync. The software you are using is likely to notify you when it happens but you have to watch out if you are to stay in sync.
If in case you have issues with frame rates then you can identify the point at which the issue is happening then split the clip and realign your audio accordingly for the audio and lips to move in sync.
#8. Tacky Transitions
This video editing error is more of a choice than a mistake. Transitions help with moving from one scene to another with visual interest. It's however important to know when adding a visual edit and when distracting. Tacky transitions can in a way draw a lot of attention and sway the viewer out of the scene.
Try to limit transitions to important breaks and ensure that the transitions match the look and feel of the video.
#9. Graphic Violations
Just like the transitions, there is a place for the graphics as well. Graphics should only be used where they are useful. To correct this video editing mistake, purpose to use graphics that add value and overall appeal to the video edit instead of what causes distraction. Video editing is a different art from graphic design so engage a graphic designer that's capable of creating great graphics. Remember to use few graphics and refine them to one or two fonts that work well with each other.
#10. Staggered Outs
Staggered out is one of the video editing mistakes that occur when various elements of a graphic clip fade at different times and that can be annoying. Since the graphics encompass several elements it's easier to stagger out points that in turn causes a portion of the graphic to end before others. To fix this error, ensure that all of the elements have similar out point over the timeline.
---
All-in-One Solution: Use the Best Video Editing Software to Create An Awesome Video
Filmora Video Editor for Windows (Filmora Video Editor for Mac) is an easy to ues yet professional video editing software, which allows users to cut, split, trim, rotate, edit, etc. videos, audios and images with 1000+ video effects. It can guide you to deal with your target video, audio clips very well, even though you might be a beginner in video editing.
Cool, right? Let's have a look on the brief features of this easy video editor.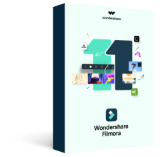 Comes with almost all video editing skills you might need, including rotating, splitting, merging, editing, texting, green screen, video stabilization, etc.
1000+ video effects for you to create an amazing video within few simple clicks.
Up to 100 tracks to help you manage a complex video editing task well, and you can mark in any point you like in the timeline
Windows and Mac project file is connected. So you can edit Windows (Mac) project file on the PC or Mac at the same time.
...
Filmora Video Editor is really easy to use, and below are tutorials to help you understand this program:
[Full Guide] How to Edit Videos on PC or Mac
How to Overlay Videos with Images
[3 Ways] How to Split Video into Frames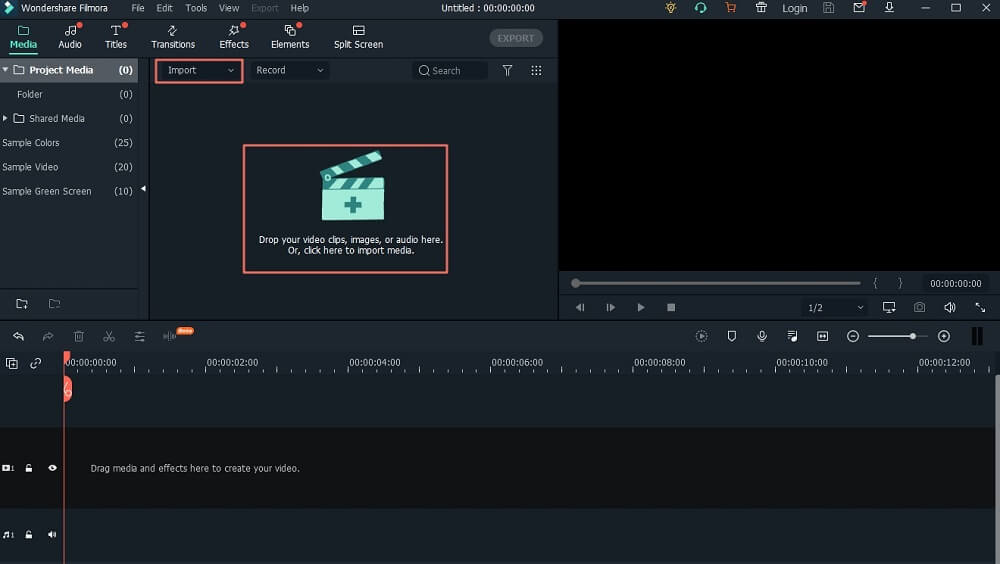 Conclusion
Generally speaking, if you can find a good performanced video editing software as your assistant, and keep the above 10 video editing mistakes in your mind, I'm sure you can create an awesome video on your computer.
Now, let's download the best video editor and start your video editing process.