What is a video intro?
Video intro is the initial part of a video which defines the content and brand on that video. The facts have proved that the first 30-50 seconds must be attractive because it determnes whether the viewer is leaving immediately or watching the video until it is ended. So, creating an attractive video intro seems to be so important when you wish to obtain more traffic, but how would you create a eye catching video intro?
Note: For YouTubers, you can learn how to create a video intro for YouTube specially.
Obviously, all you need is a video intro maker software with certain features like editing, trimming, cropping, adding text and labels with some musical background. But it is not an easy task to select a proper intro video maker, especially when you have no specific knowledge in this area.
So today, you're going to see 11 advanced video intro maker for Windows, Mac, iPhone and Android devices. You can compare them and select the proper one to create your own intro for YouTube videos, Viemo videos, etc.
[Attention] In fact, a professional video editing user must know how to make video intro with Adobe video editor like Premiere Pro, After Effects, Sony Vegas, Final Cut Pro, etc., so this post is more suitable for a beginner and semi-professional.
Now, let's get started.
---
Filmora Video Editor - Best Video Intro Maker for PC or Mac
Filmora Video Editor is one of the video editing tools that is preloaded with all the features that you might need in the further editing. So you don't need to add any plugins to it. You are going to get all the editing functions on your hands, including split or cut video, add text, credits, transitions, filters, overlays, elements, etc.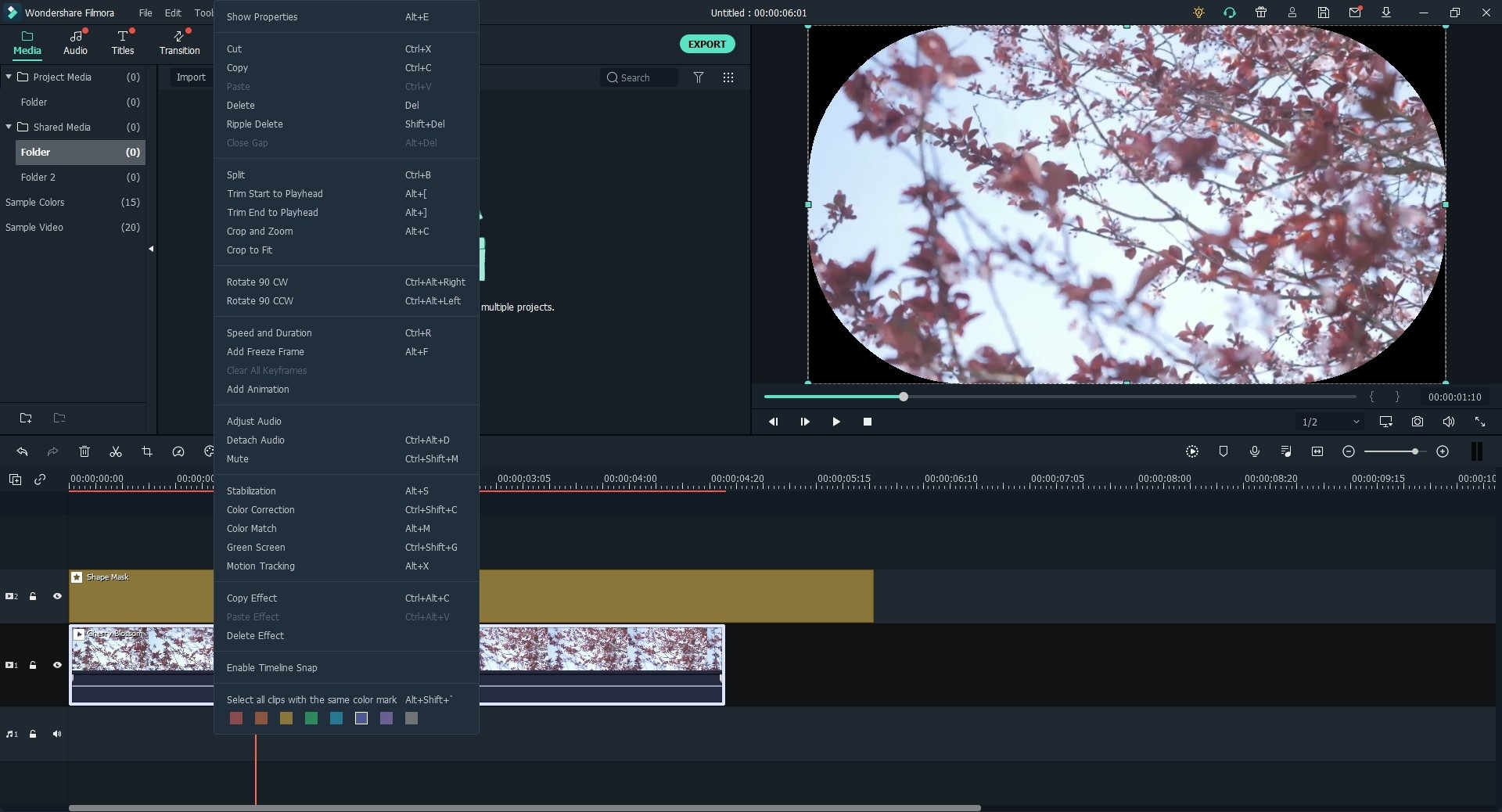 Now, let's have a brief look on the main features of the best Video Intro Creator:
100+ different templates to help you create a video intro or outro as easy as 1-2-3.
Provide functions like split, cut, edit, etc. to help you make a personalized video intro as you like.
1000+ video effects to help you not only create video intro or outro, but also make your video clip stands out on social platform.
Dozens of output formats allows you to export and share customized videos anywhere.
...
Steps on Creating Video Intros & Outros with Filmora Video Editor
To get started, you need to ensure the Filmora Video Editor is installed on your PC or Mac, then launch it. Now, you'll see an interface like below - select the ratio aspect and enter "Full Features Mode".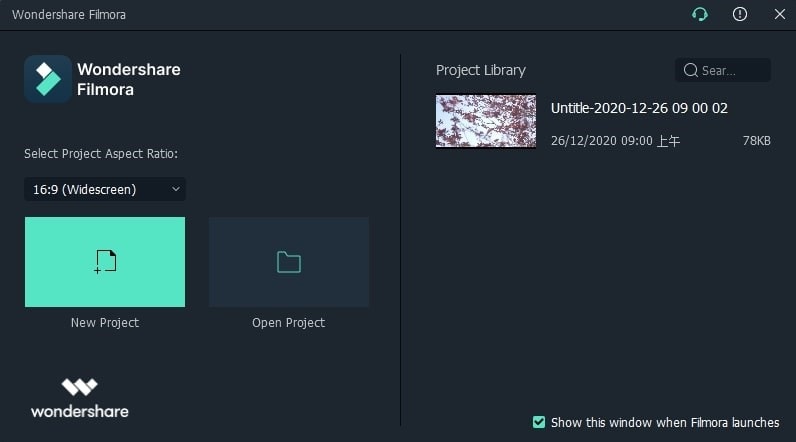 Then, load the video you wish to create a intro or outro into the media library by clicking "Import Media Files Here" or "Import" button.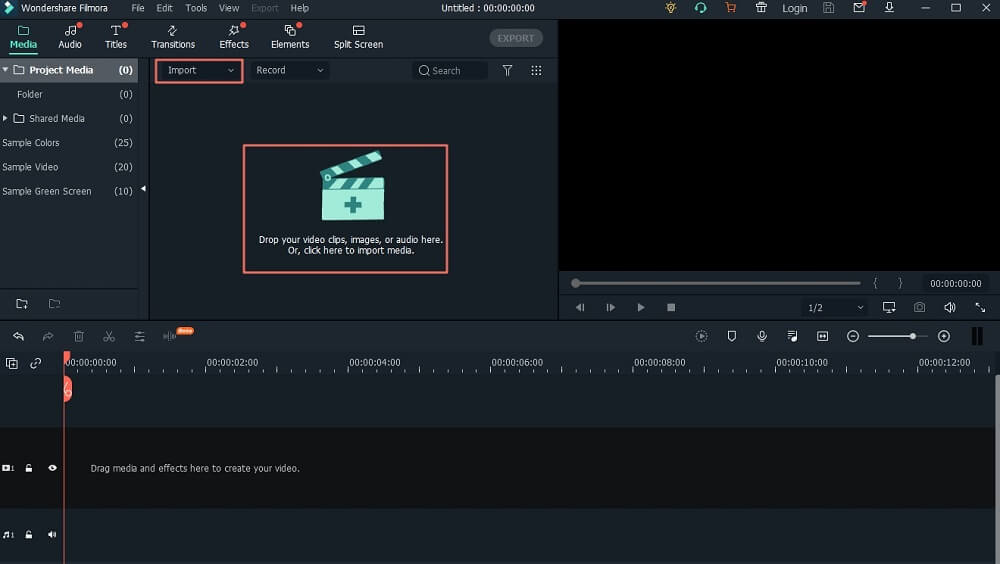 Now, it's time to create video intro with this program.
Generally speaking, Filmora Video Editor provide you with two different ways to make video intros. You can compare them and pick up the one according to your own needs.
1) Create A Video Intro or Outro with Built-in Templates
- Drag the video file from the media library to Timeline.
- Click "Text/Credit" in the menu bar. And choose "Opener" option in the left menu.
- Now, you can check all video opener templates, and select one and perform it on your video.
- Double-click the intro text in the timeline and you can change the default text, fone color, size, etc. as you like.
- Click "Advanced" button to customize or create a animation opener easily. When all settings have done, click "OK" button to save it.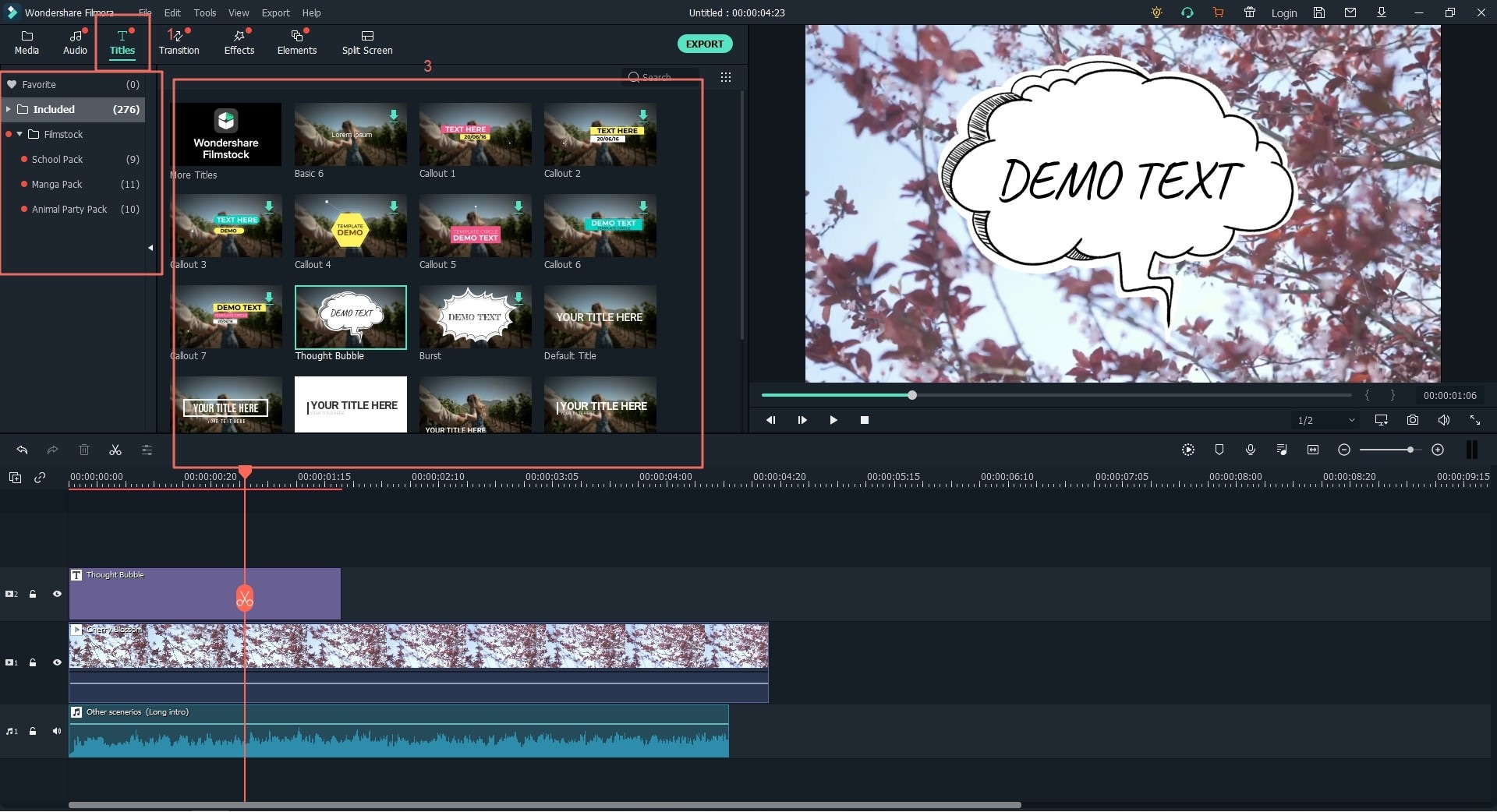 2) Create A Personalized Video Intro
If you don't want to use the intro templates in Filmora Video Editor, you can find a picture, gif animation or video clip as the intro background. Then, follow the below steps to customize the video intro:
- Drag the picture, or video you wish to create as intro video into the Timeline, and then add the main video into the Timeline.
- Click on the picture or video at the beginning, and click "Text/Credit" to add text to the selected video clip or picture.
- Type and customize the text and click "Music" to add a background music.
- Click "OK" button to finish the whole process.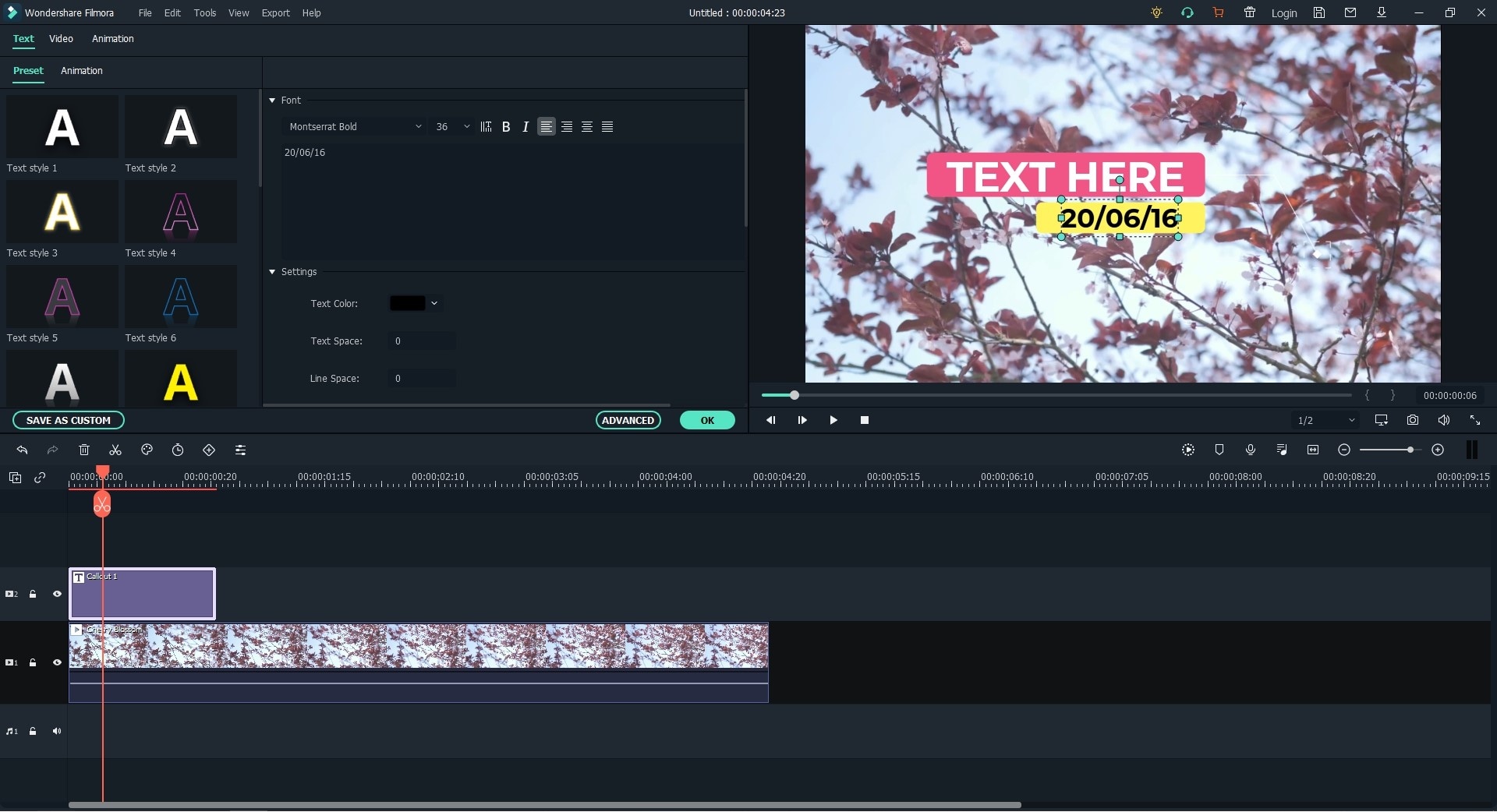 Preview the video intro in the "Preview" window, and if you're satisfied with the effect, you can click "Export" button to choose an output format, and save the video on the PC or upload it to YouTube or Viemo as you like.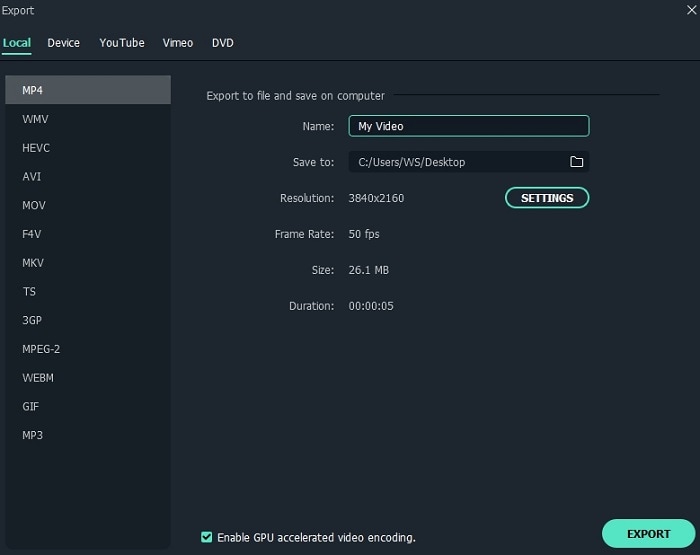 Note: You can follow the same steps to create a video outro as you like.
---
Top 5 Free Video Intro Maker for iPhone XS/XR/X/8
1. FilmoraGo
FilmoraGo help you create outstanding video clips in no time with perfection that you can share on social media. You can grab attention with the powerful tools it has and transforms your video into a next level thing.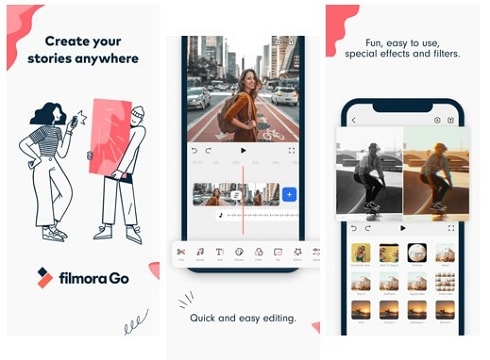 2. Filmmaker Pro
Get your videos created and manage unlimited projects on Filmmaker pro. This application supports 4k video on iPhone devices and you can easily share and manage your proects with the File manager interface available on it.
Download Link: https://itunes.apple.com/us/app/filmmaker-pro/id1082956994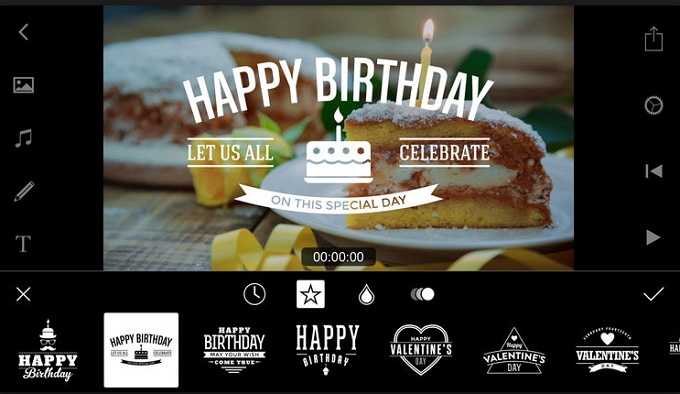 3. Quik - GoPro Video Editor
Quik video editor creates awesome videos in just a few clicks. You can select the favorite photos and video clips to make the things happen. It comes with a great interface that allows you to add beautiful effects and transitions with some music beats on the background. Edit, create and share with your friends on your story.
Download Link: https://itunes.apple.com/us/app/quik-gopro-video-editor/id694164275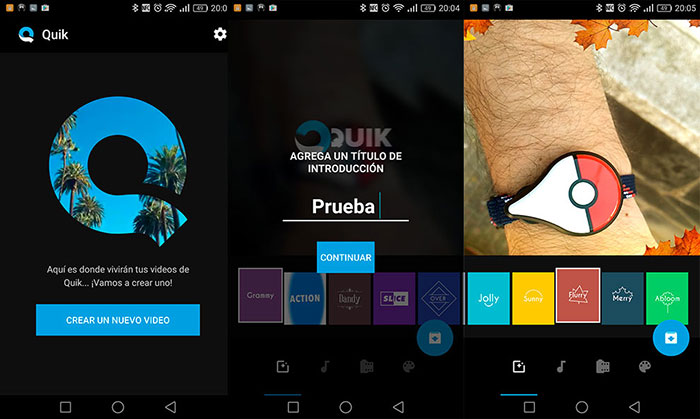 4. Splice
Splice makes it an easy task to create fully professional videos that look like a magic on your iPhone and iPad. Enter the world of technology with the desktop featured editor on your mobile device. Just tap the few options to adjust your video clips with features like slow motion, effects, and transitions that you would love.
Download Link: https://itunes.apple.com/us/app/splice-video-editor-movie-maker-by-gopro/id409838725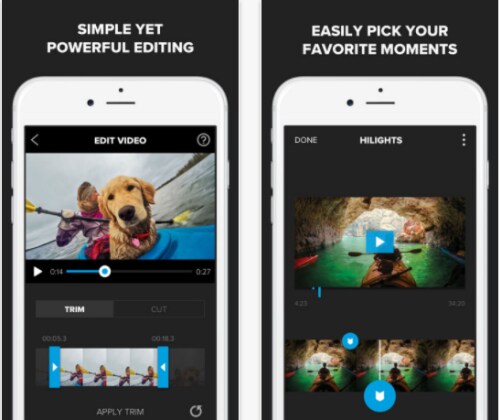 5. InShot Video Editor Music, Cut
Inshot video editor would give you maximum features in your hand. Add emojis and texts to your video to make it look funny or visual. Adjust the speed and effects accordingly to make it more better. No one knows where you want the effects to put on but this application has got all the tools you are looking for.
Download Link: https://itunes.apple.com/us/app/inshot-video-editor-music-cut/id997362197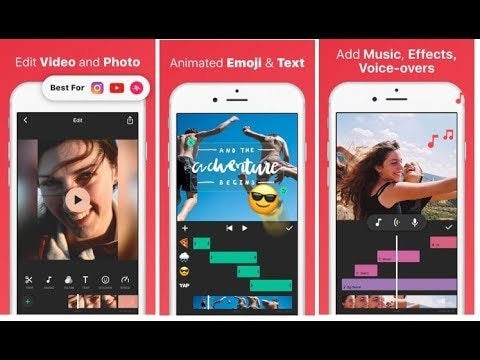 ---
4 Advanced Intro Video Maker for Android
1. PowerDirector
Power director is the video editor app that has powerful timeline editing with multiple tracks. You would get super features and effects with reverse video, slow motion, background editing and much more. You can create action movie effects and voice-overs with the chroma keys that produces 4k videos that you can share on your social media platforms.
Download Link: https://play.google.com/store/apps/details?id=com.cyberlink.powerdirector.DRA140225_01&hl=en_IN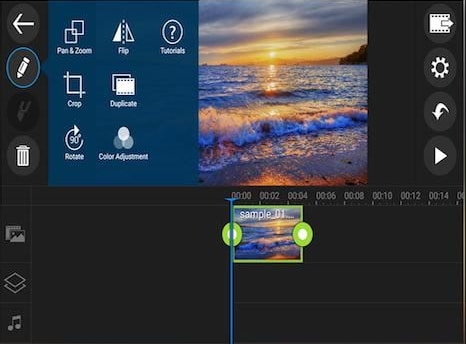 2. KineMaster
KineMaster is one of the best and full-featured video editor for Android that supports multiple images, texts and video layers with features like cutting, trimming, multitrack audio, 3D transitions, color LUT filters and precise volume envelope control with so many other features on board.
Download Link: https://play.google.com/store/apps/details?id=com.nexstreaming.app.kinemasterfree&hl=en_IN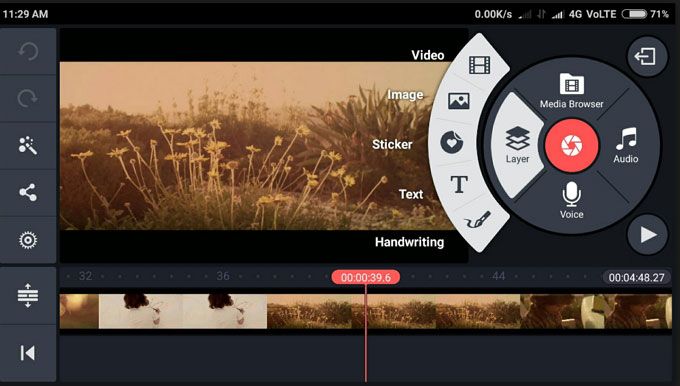 3. ActionDirector
This app is configured with a feature that enables you to record and edit the video at the same time with the application and share it with your friends on social media. You can add movie effects and edit your video with the help of editing tutorial guides available on the timeline.
Download Link: https://play.google.com/store/apps/details?id=com.cyberlink.actiondirector&hl=en_IN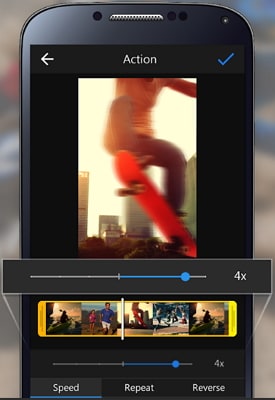 4. YouCut
Youcut video editor has come up with features that have no end. You are getting ample tools here like trimmer, speed control, add text, splitting, music and much more. All we can say is that this application is a combo of both features and tools. Create some enticing video clips and make your friends go amazed.
Download Link: https://play.google.com/store/apps/details?id=com.camerasideas.trimmer&hl=en_IN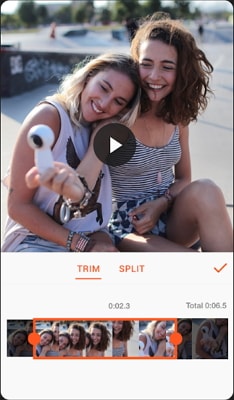 ---
Conclusion - How to Make A Video Intro in the Easiest Way?
After reading the article you have a thought to create some videos with your phone or computer. That sounds pretty good and you should try your hand on these applications. However, we would like to suggest you the best:
If you are a techy guy who wants to pursue a career as a vlogger, then you must go for the desktop versions of video editing apps because there are ample of features that you could access on a widescreen and create magic with your videos and upload them to engage the reader.
Applications on phone are same in terms of interface and timeline but you might not be able to access the features that you could access on desktop applications.
Sum up
The video intro maker app is more suitable for users, who just wish to create some videos for entertainment.
If you want to create a professional video intro for YouTube, Viemo or other platform, Filmora Video Editor or other professional video editing software could be a nice option for you.
Cannot make a decison? Just start your video intro making journey by clicking the Filmora Video Editor.