If you are a person who loves gaming, probably this is the goldmine for you. You know why? Because in this article, we are going to talk about topics such as:
Which platform is best for streaming games?
What are the features of those video games streaming platforms?
Not only this, at the end of this article, we have revealed an excellent tool that will not only allow you to record your gameplay at a high quality but also you will be able to edit your videos. It will enable you to add some incredible effects that will surprise you once your final video is exported.
You May also like:
12 Best Game Recording Software for YouTube
How to Make Video Game Videos For YouTube
A Full Guide on How to Watch Live Games and Live Stream Game Video On YouTube
Top 11 Live Game Streaming Platforms
Even a non-techy guy knows what 'YouTube' is and what it does. So, Google has launched a dedicated game streaming platform for gamers so that the 'Gamer-Guys' could be in touch with the games and stream live on a platform where they could be appreciated by other game lovers and grow their community as well. People worldwide say that YouTube gaming is competing with Twitch, and this platform could be the next best platform for game streaming.
Key features:
• YouTube Gaming is growing immensely among gamers.
• It can be expected that YouTube gaming could be the next best platform to stream games.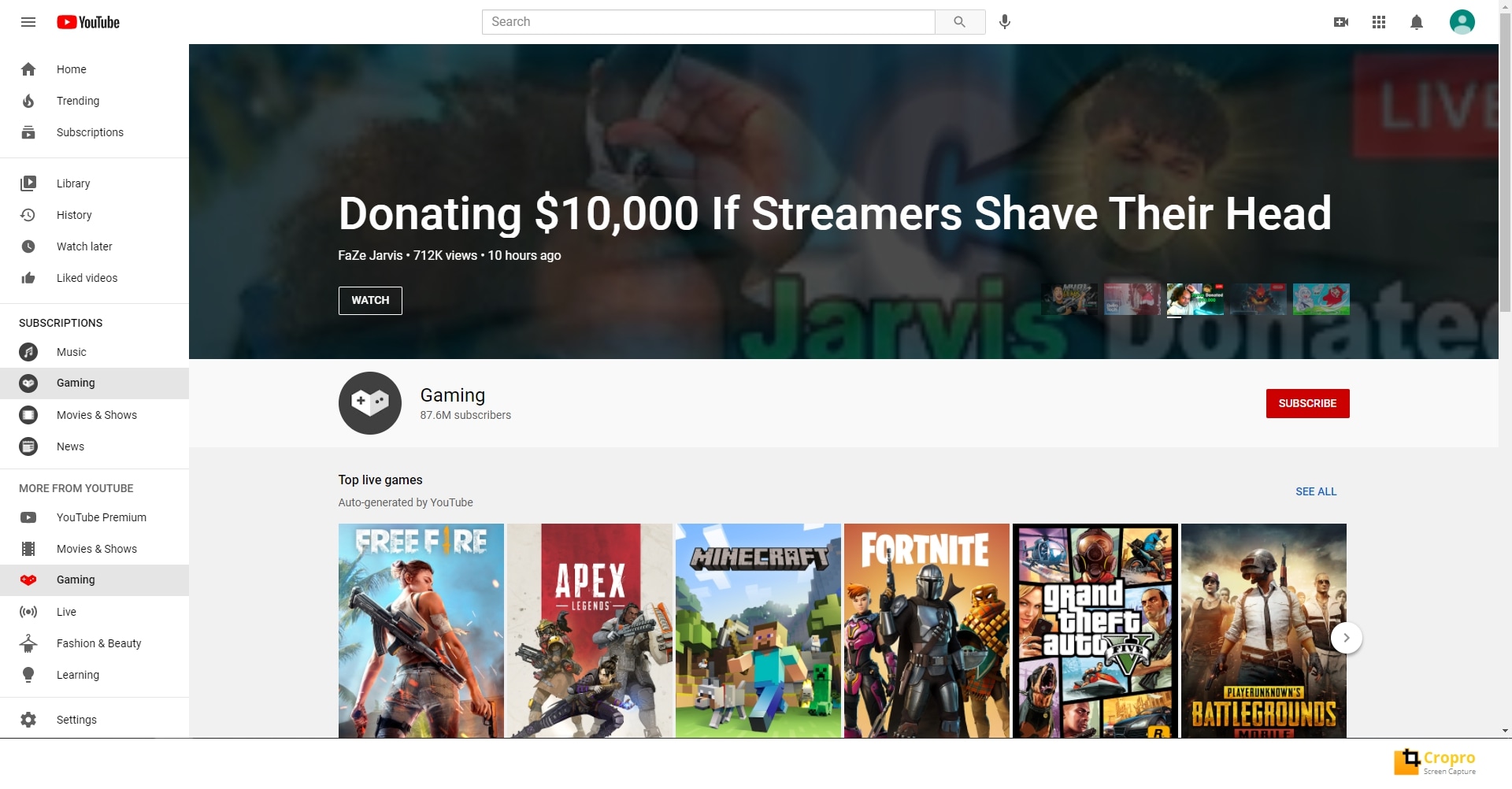 ---
If you are a Gamer, you know what Twitch is. It's an online game streaming platform, probably the best to stream to various communities, and people can interact back too. Twitch was initially developed for gamers, but now you get a lot of categories as well.
Key features:
• Allows viewers to connect with them through chat.
• You can stream high-level game plays on this platform that makes your viewers enjoy the full gaming experience.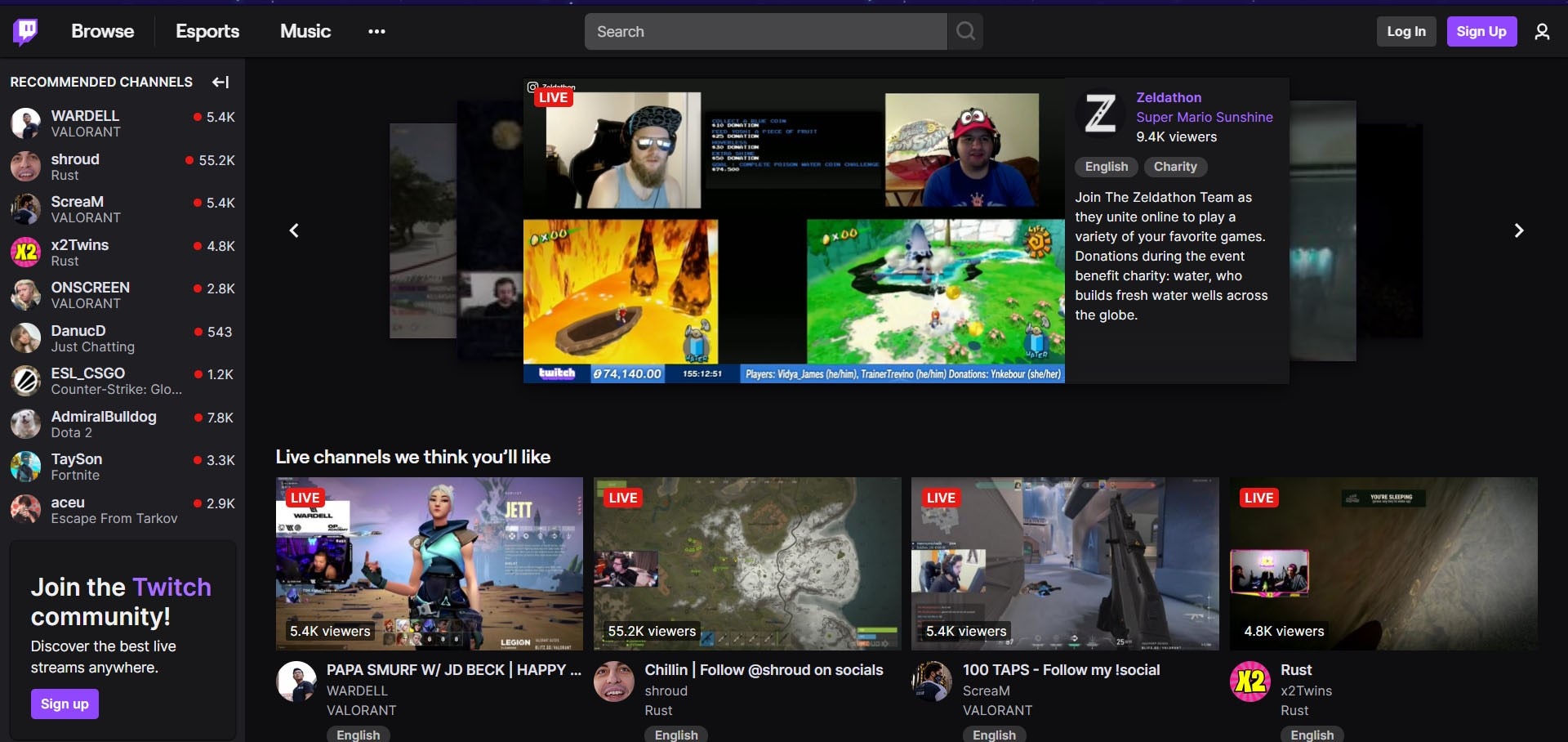 ---
Hitbox can be defined as the invisible box in a video game used to detect one side collision. For example, you are playing counter-strike, and your opponent shot you, and you died. A hitbox caught this shot.
Key features:
• Wide range of categories available.
• Supports video recording as well as streaming with inbuilt capture cards.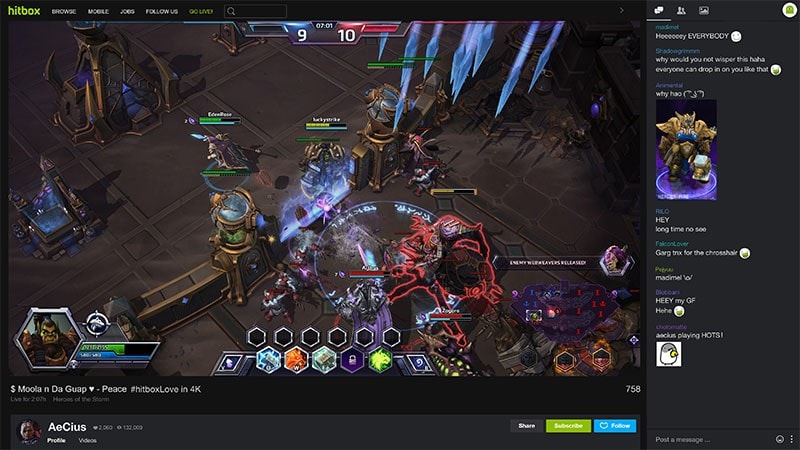 ---
InstaGib TV is another game streaming platform, which is independent where you don't need to download any software on your computer. This could be a good platform if you want to start your gaming career.
Key features:
• You can learn many techniques of being an online game streamer if you start streaming from this platform.
• Instagib.tv is an excellent platform if you want to record and stream your gameplay at premium quality.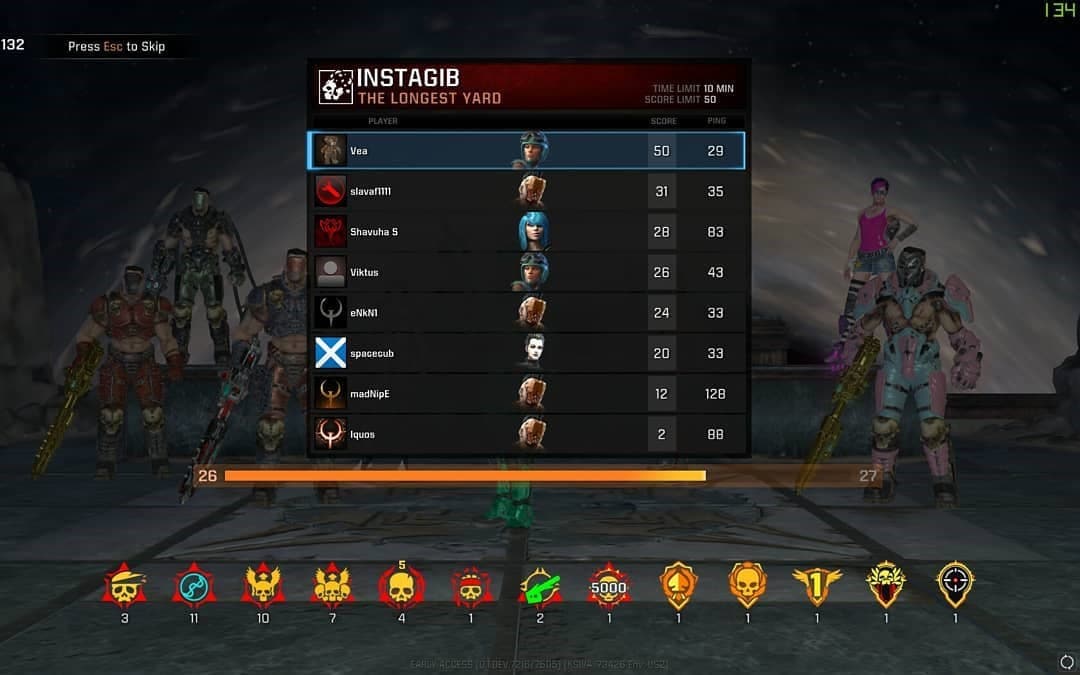 ---
Mixer is a live streaming platform where you can stream with your favorite creator that means Co-stream with Co-creators. The people in the same niche can stream together, and the viewers can watch the stats of their favorite streamer.
Key features:
• Mixer is one of the most popular platforms for game enthusiasts.
• Offers real-time analytics and statistics to get a better experience.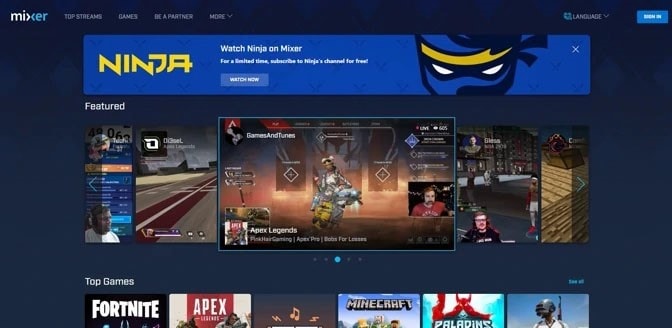 ---
6. Bigo Live
Bigo Live is a well-known platform over social media. Recently Bigo live took a smart move towards game streaming as well. Earlier, this application was only known for its video stream benefits. But as the recent update has come, it has allowed the gaming community to showcase their skills.
Key features:
• Available for Mac, Google Play, and Android APK.
• Offers excellent broadcasting options.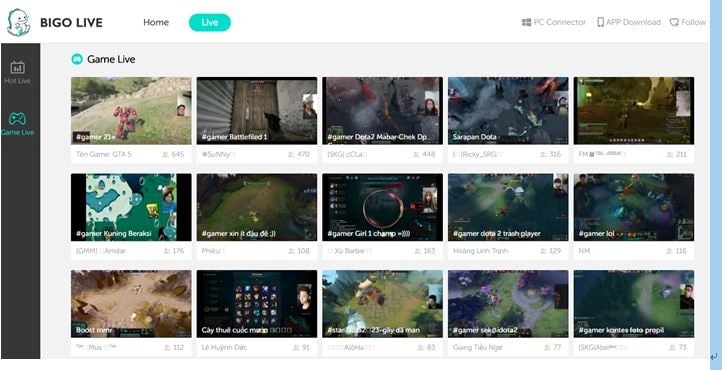 ---
Afreeca is one of the most popular streaming platforms among professional streamers because it is an entirely managed platform. You can find everything that needs to stream live.
Key features:
• This platform is incredibly managed and popular.
• You can find everything that is required to stream your gameplay.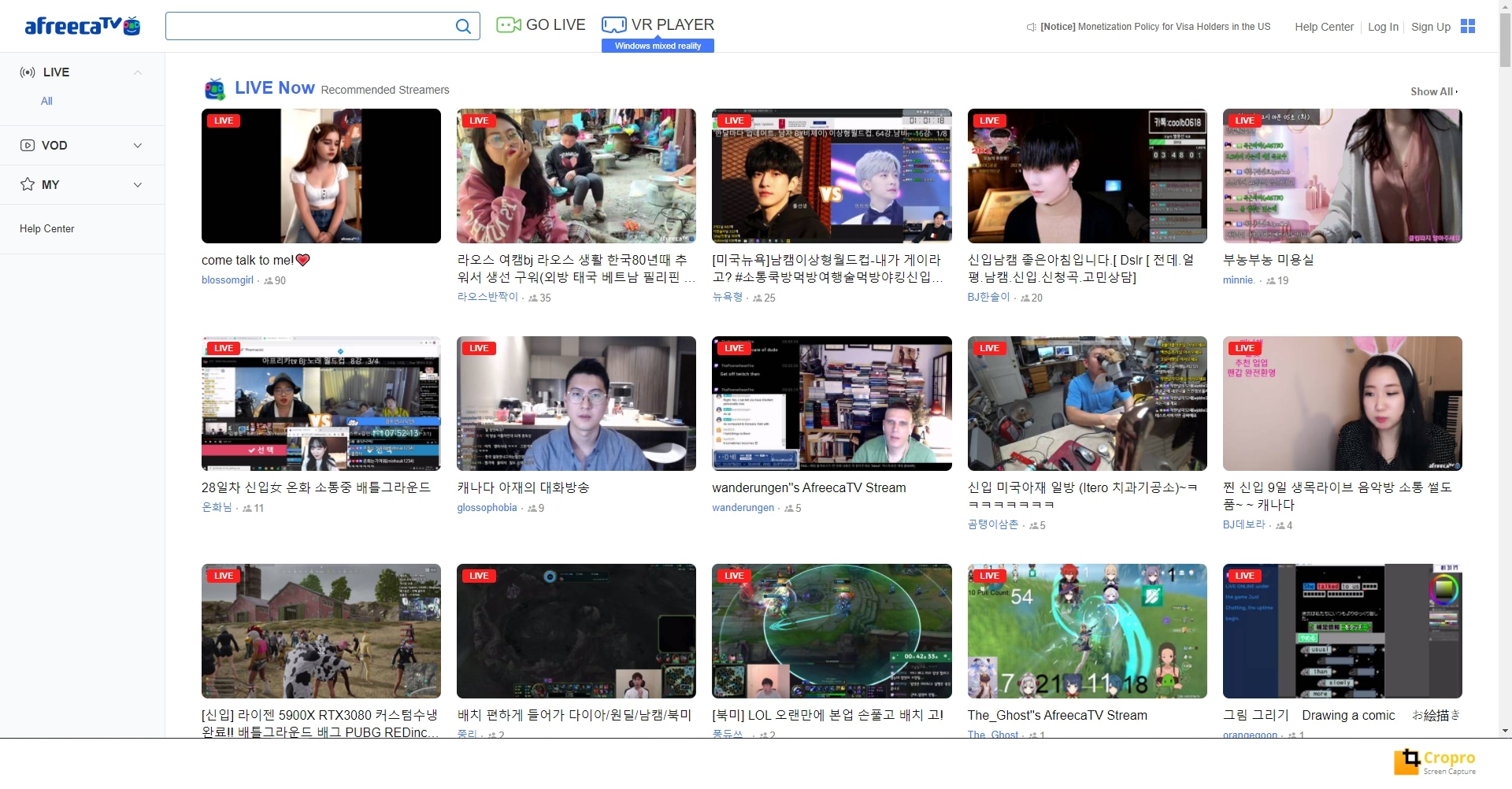 ---
8. Gosu Gamers
Gosu Gamers is famous for using unique advanced tools that make the streaming experience very good for beginners. The platform is quite famous among the youngsters as they can seamlessly share their gaming experiences online.
Key features:
• You can find broadcasters of all ages on this platform.
• Gosu Gamers supports all sorts of formats that make it unique.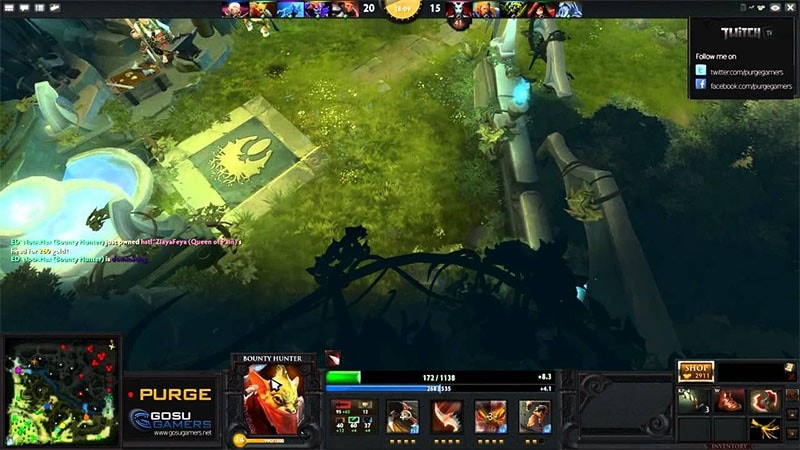 ---
Azubu finds random signups on its platform, but it shows only the high-quality content to its viewer. Viewers can quickly identify the well-known broadcasters for their favorite games as various streaming experts work with it to boost this platform, ultimately increasing the audience count.
Key features:
• The platform is incredibly organized, which makes the gaming experience better.
• Azubu primarily focuses on eSports activity.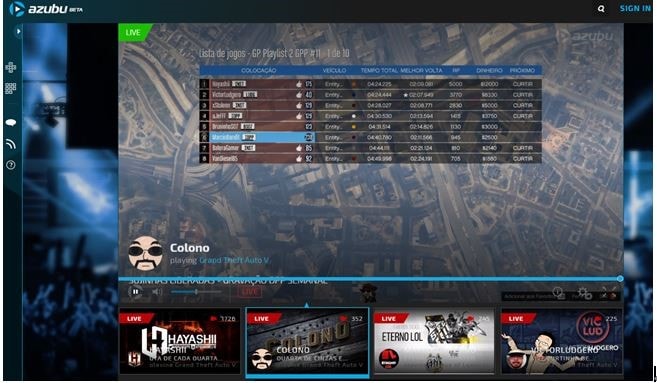 ---
Dlive is launched in September 2018, and it is said that the monthly active users on this platform are 3 million, and the active users are 35000. The best thing about this site is that you can earn money by broadcasting your live streams and watching videos on this site.
Key features:
• Both the game streamer and the viewer can earn from this website.
• Allows streamers to provide high-quality content on this platform.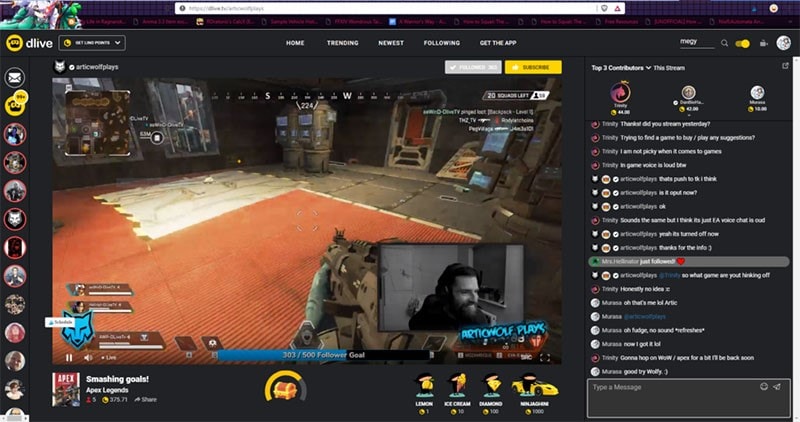 ---
The last live game streaming platform that we have on the list is Dailymotion Games. Get the desired game content or capture any of it with simple clicks using this platform.
Key features:
• Helps creating live and pre-recorded videos.
• Easy sharing on social networks.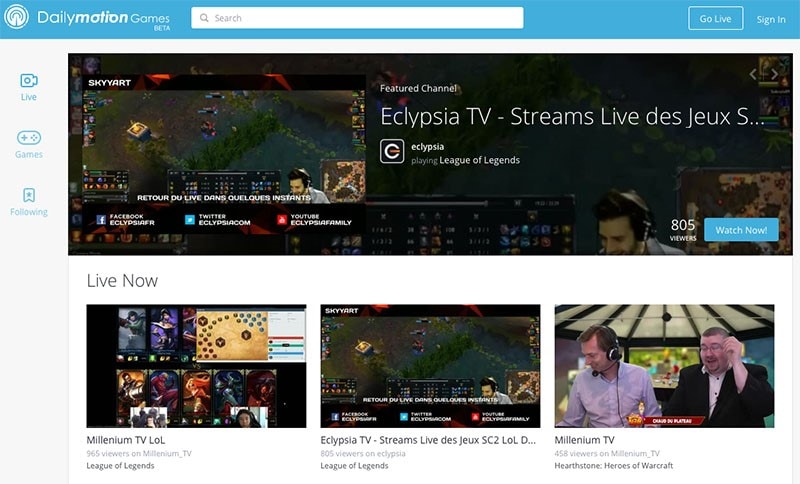 ---
Best Gaming Video Recorder & Editor: Filmora Video Editor
While struggling to find the best and professional video recorder, Filmora Video Editor & Filmora Video Editor for Mac comes to the rescue. Moreover, you can edit your video easily using it. Filmora X has many advanced features, such as motion tracking, Video Keyframe, and color matching. Unleash the power of Filmora X and see the magical effects in your videos.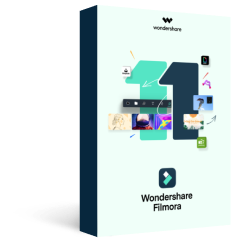 Key Features
Records both the computer screen and record yourself as well simultaneously.
To highlight any key point on the screen, you can use the mouse spotlight.
You can zoom and pan onto any object or any part of your screen.
Play around with your audio, effects on the full editing suite.
---
Final Verdict
In this article, we have discussed some of the excellent game streaming platforms you can use to broadcast your stream. We've talked about each site and its key features so that you can get a good picture of which site suits you best.
This article's bonus point is this we've disclosed to you Filmora Video Editor & Filmora Video Editor for Mac, which will allows you to record your gameplay at high quality without any hindrance. Using this software, you can record your screen and edit your videos at a pro-level that will pour some real magic into your final stuff.