Memes have been a funny and cool trend for a few years on every social media platform. Memes express humor and make people happy. It is a way of communicating with people funnily and expressing opinions in a creative way without offending anybody directly. The term meme was originally used in 1976 and was meant to describe the cultural trends that were gaining popularity. But today's memes include humorous images, textual content, and videos.
The best places to find funny memes are of course the social media platforms like Facebook, Twitter, and Instagram. There are different pages in these respective social Media which only focuses on memes and these pages have a lot of fan followers.
So, do you know which is the best meme page on Facebook?
Fortunately, we have listed the 12 most popular Facebook meme pages in this article for you, and some tips on how to make a meme on Facebook.
Now, let's get started.
The 12 Best Meme Pages on Facebook You Should Know
Memes are one of the most viral content on a social media platform like Facebook and people keep on sharing it a lot. Thee memes are created in almost all areas of life and are enjoyed equally by all age groups.
There are a variety of meme pages on Facebook like 9GAG, Funny or Die, NBA Memes, etc. with above a million followers which indicate memes are enjoyed by a lot of people. Let us have a look at some of the most interesting meme pages on Facebook.
#1. 9GAG - 42.1 Million Followers
---
#2. NBA Memes - 4.35 Million Followers
---
#3. Memes - 19.7 Million Followers
---
#4. College Humor - 9.94 Million Followers
---
#5. Funny or Die - 15,8 Million Followers
---
#6. LADbible - 39,6 Million Followers
---
#7. Sarcasm - 41,3 Million Followers
---
#8. Student problems - 10 Million Followers
---
#9. Dude - 5K Followers
---
#10. NFL Memes - 4,30 Million Followers
---
#11. Car Memes - 2,39 Million Followers
---
#12. Classical Art Memes - 5,49 Million Followers
---
How to Make a Meme on Facebook Using Filmora Video Editor - The Best Meme Maker
Filmora Video Editor is the best meme generator on desktop. You might be familiar with the Filmora Video editor which is one of the best video editing applications in the market. But Filmora's features are not limited just to video editing, a lot of people including 'pro memers' use to create memes. Some of the features apt for making a perfect making in Filmora are:
Bonus: If you want to know more about the other meme makers in 2020, you can clic the link before to get the one best suits for you.
---
How to Make the Funniest Meme Using Filmora Video Editor
Filmora is one of the amazing applications that can be used for meme-making for beginners as well as pros. It helps to creates memes in image, video as well as in gif formats. Its videos editing features and easy to use interface can help you to create attractive memes in a short time.
Here we will show you how to create a funny meme using Filmora, for Facebook.
Step 1: Download and install the Filmora application on your PC. Tap on New Project and select the required aspect ratio. Import the file to the editor.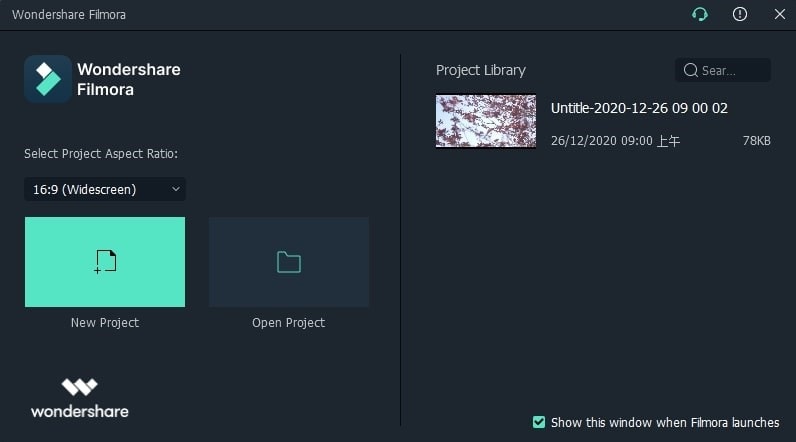 Step 2: Add texts to the meme. There are a lot of font options, 1000+ effects, and other features provided by Filmore to make your meme more attractive. If it's a video meme, you can add attractive music to the video.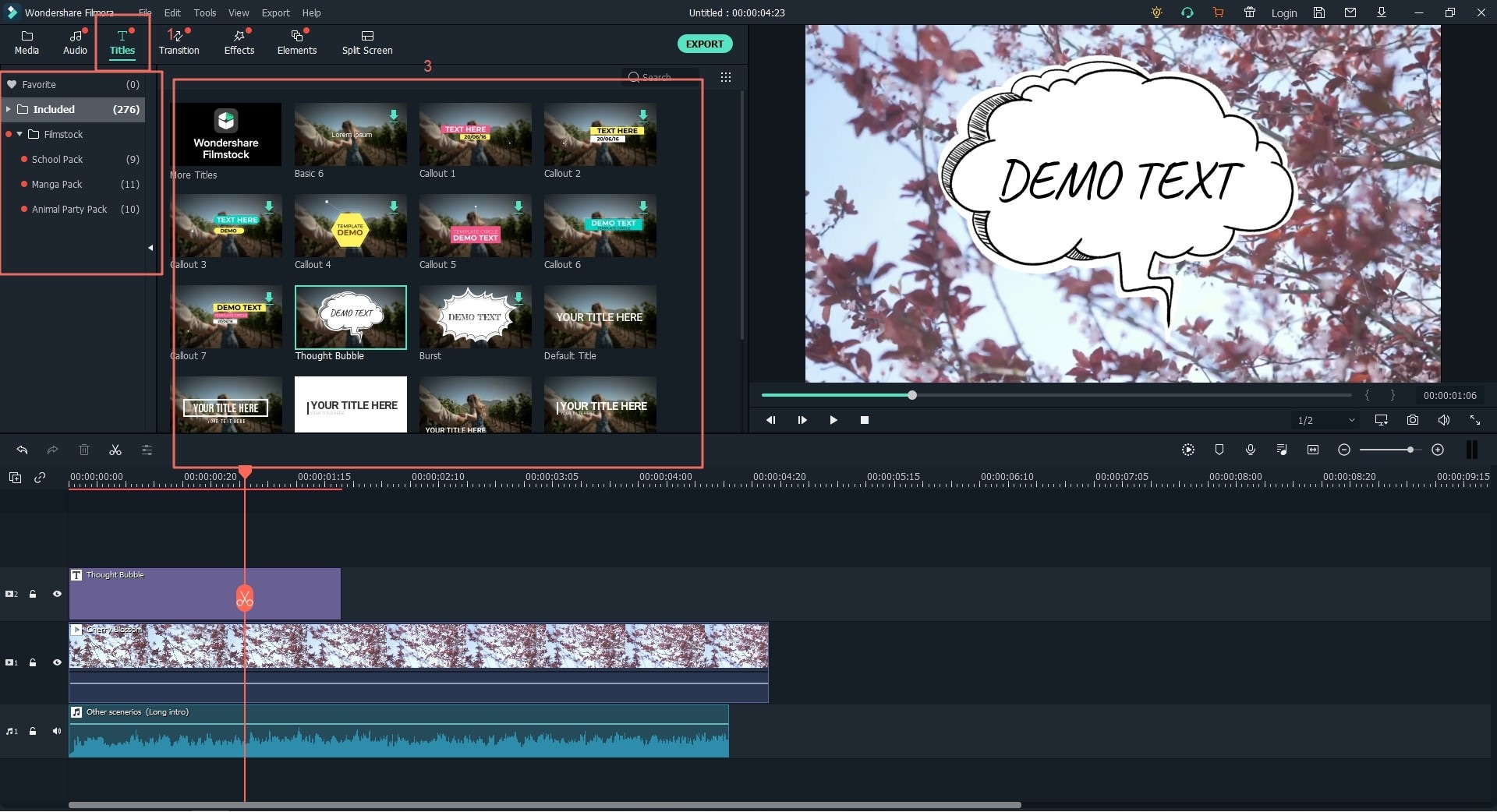 Step 3: See a preview of your work and save it your desktop in the required format.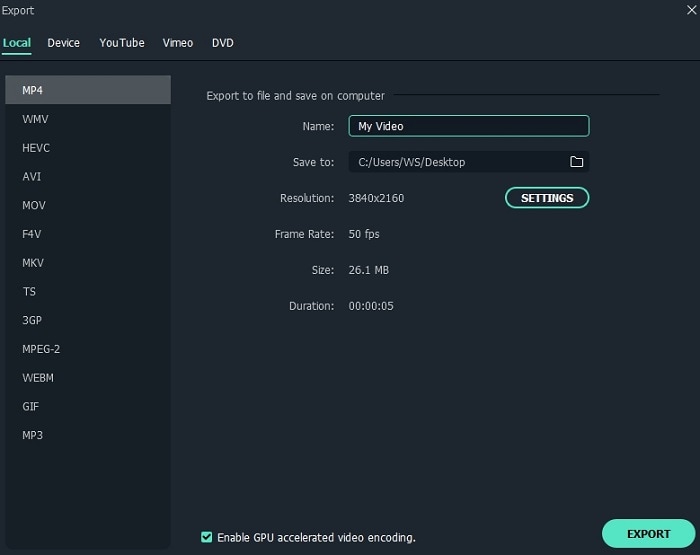 Once the meme is saved, upload it to Facebook and enjoy the comments.
[Q&A] How to Post a Meme on Facebook?
There are different ways in which a meme can be uploaded to your Facebook account. You can either upload it as a status, as a comment on a selected post or use it to send a private or group message. Let's see how a meme can be posted as a status.
Step1: Log in your FB account and tap on the Update status box on the top.
Step 2: Tap on the image icon at the bottom of the box and chose the meme you wish to upload from the file explorer. Tap on Open after selecting the meme. You can also add some text while uploading the meme if you wish
Step 3: You can tap on the + icon that will be displayed once the first meme is uploaded, to add more memes.
Step 4: Tap on the Post blue tab and the meme will be shared on your Facebook account.
[Q&A] Can You Have a Joint Facebook Account?
No. Facebook does not allow people to have joint accounts or merge two accounts. A person can only create a single account with one email id.
Browsing through funny memes is one of the hobbies of most people on social media platforms like Facebook these days and we have listed some of the best meme pages you might enjoy. Creating a meme that is enjoyable by everyone is an art and requires a certain level of skills and talent. Filmora is one of the best apps you can use to combine these skills and talent and create an attractive meme.
Let us know what you think about our suggestions in the comment box below. Also, leave a message if you know about the funnier meme accounts of Facebook. Thank you.