Although good content is key to a successful YouTube channel, it is no longer enough. There are several other elements which you need to add to the mix if you are to stay ahead of the ~11 million other YouTube channels in existence today - add subtitles to YouTube.
Combining text with video is a powerful way to make your YouTube content accessible to new and bigger audiences, why?
Well,
You know, there are millions of hearing-impaired people who may be interested in your videos but without subtitles, they are unable to enjoy your videos. In addition, people watching your videos in noisy environments will be able to keep up with your video content even when it is inaudible.
What's more, not everyone can understand English well, so if your target audience is worldwide, then having subtitles in their native languages will make your content readily available.
Beneficial, right?
Now, let's check how to add subtitles to YouTube and where to download YouTube subtitles easily.
Filmora Video Editor: Add Subtitles to YouTube As Easy As 1-2-3
The best way to add subtitles to YouTube is by using Filmora Video Editor for Windows (or Filmora Video Editor for Mac). This multipurpose software comes packed with loads of tools that make it easy for users to handle all aspects of video making from simple cutting and trimming to applying stunning graphics, transitions, overlays, and special effects.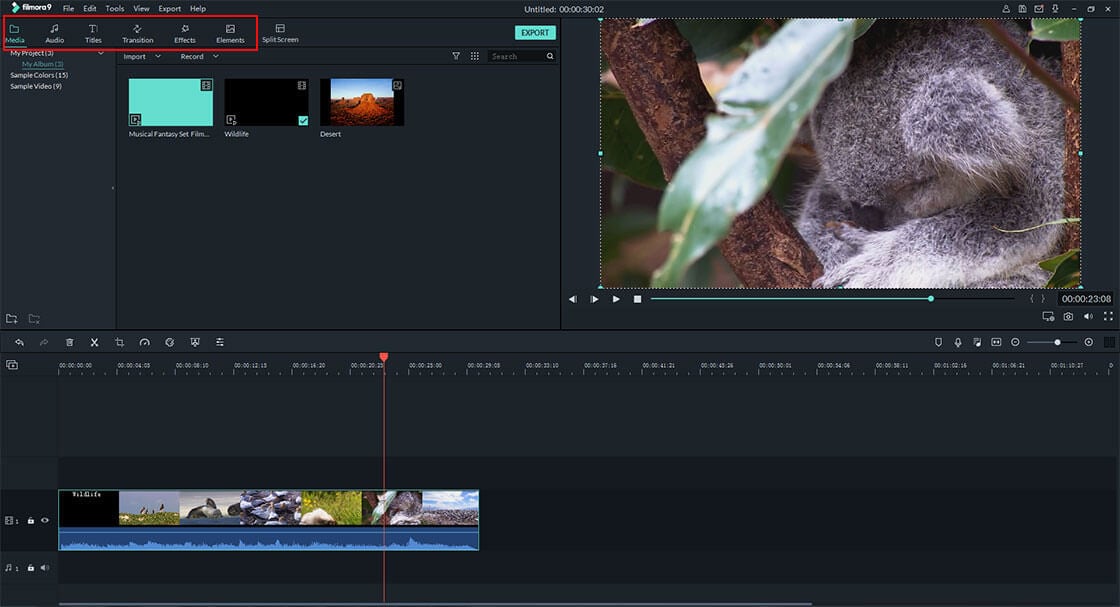 Key Features of Filmora Subtitle Editor:
Built-in subtitle tool enables users to add subtitles to any video easily, including options like font choice, text width, text color, transparency, position and more.
Powerful video editor with features like trimming, cropping, rotating, adding subtitle and effects, etc.
500+ eye-catching video effects, stylish transitions, titles, fonts and filters and 1000+ special effects from Filmstock to enhance your video performance.
Quick video/audio format conversion without loss of quality.
...
How to Add Subtitles to YouTube with Filmora Video Editor?
Step 1. Add Video.
Assuming you have downloaded and installed Filmora Video Editor from the official website, launch the program and choose "New Project" to open the editing panel. Then import your video from your storage folder, device by drag-and-drop operation or clicking "Import Media Files Here" and choose your video file.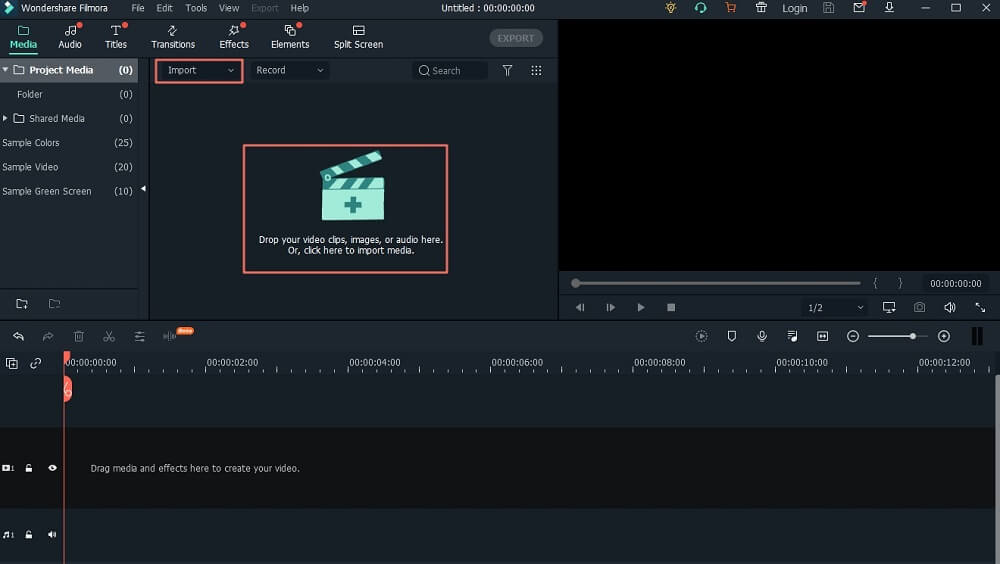 Step 2. Open Subtitle Tool
Drag and drop the video you wish to upload to YouTube, and then click "Titles" on the top menu. Follow the steps as the below picture shows to choose a subtitle form that you're interested in.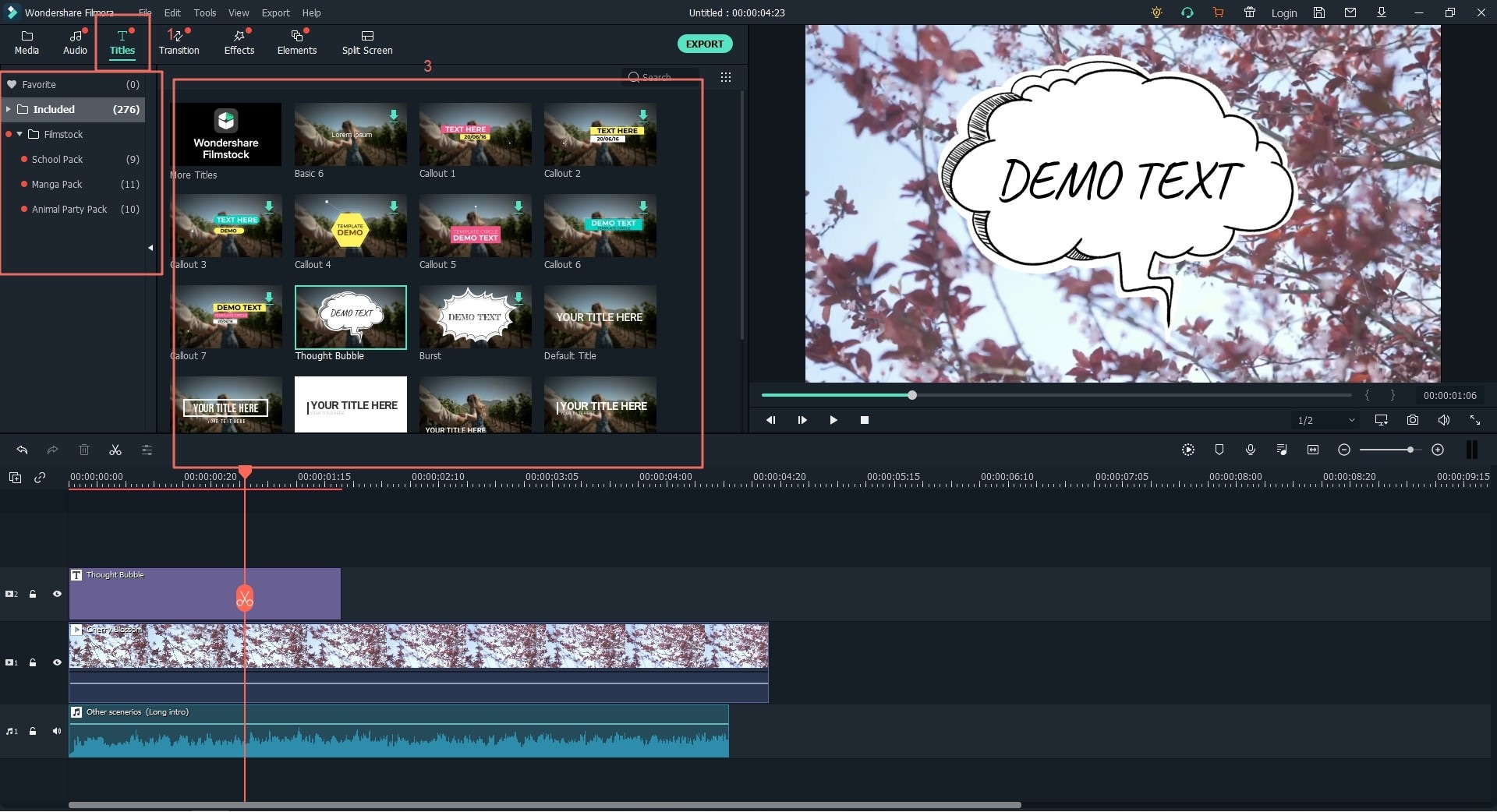 Then, double click the text in the timeline to open the setting up window. Here, you can see an interface as below. Here, you can change the font style, size, color, space, line space, etc. according to your own needs.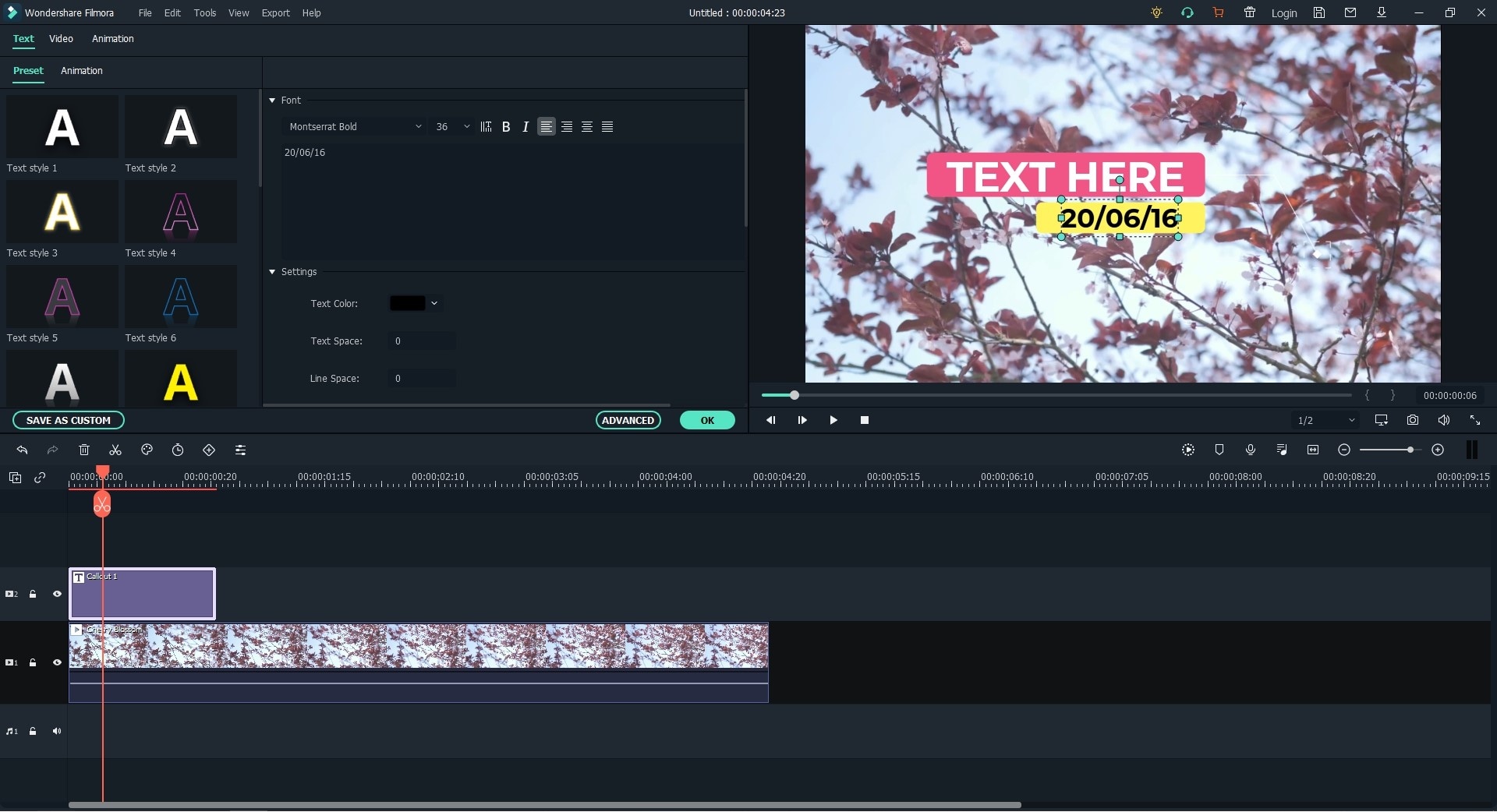 And, click "Advanced" button to set more special effects to your subtitle according to your own needs. After that, click "OK" button to save all changes.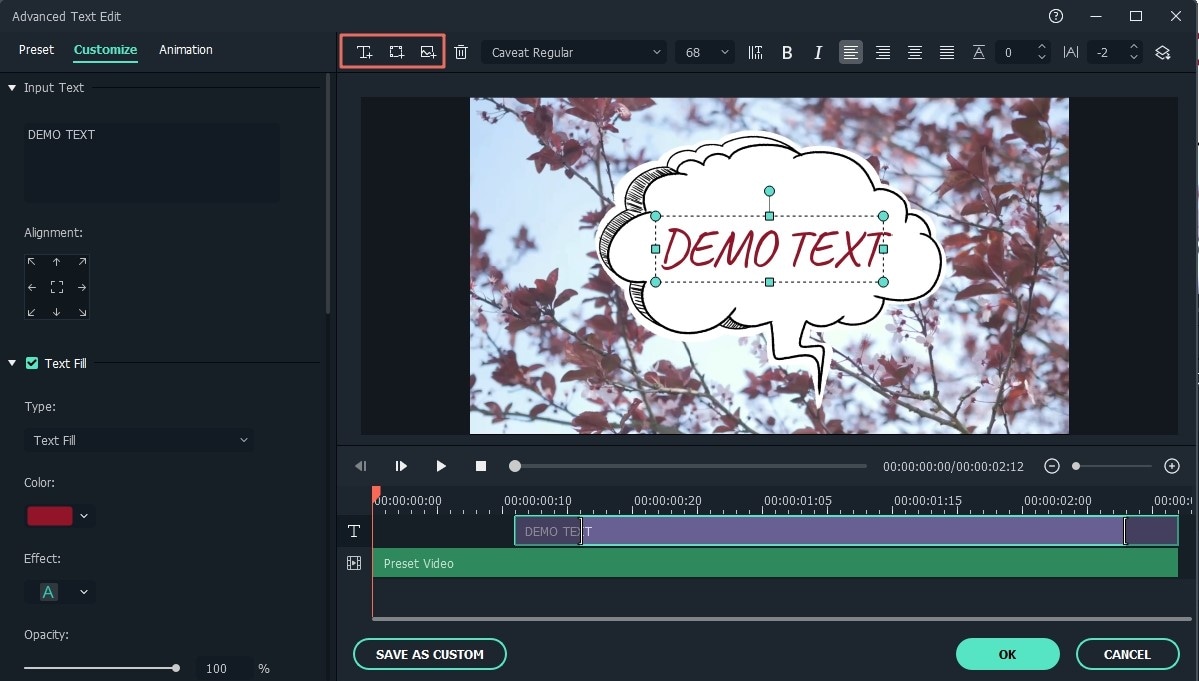 [Attention]
For more editing effects, you can follow below tutorials:
- Video Transition Effects | How to Add 100+ Free Video Transitions
- How to Split Video into Parts
- How to Make A Split Screen Video Easily
Step 4. Save and Upload video to YouTube
When you are satisfied with the results, save your video and directly upload it to your YouTube channel.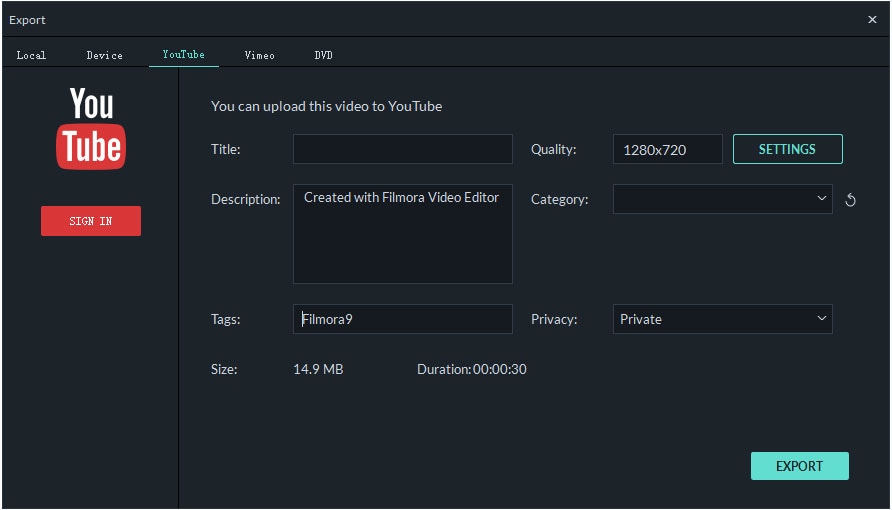 ---
How to Download YouTube Video with Subtitles?
If Filmora Video Editor can be worked as one of the best YouTube Subtitle Editor, then there are also lots of free YouTube subtitle downloader to help you download YouTube videos with subtitles directly.
For example:
#1. LilSubs
This browser-based app is a decent choice if you need a free online downloader for Youtube videos and subtitles. As a web application, it can be used on any device with an internet connection and is accessible on all operating systems. While it loads fast and is easy to use, it lacks an SSL security certificate which might raise security issues.
#2. YouSubtitles
This is another alternative to Filmora Video Editor for downloading Youtube subtitles. It is capable of not only downloading subtitles for single videos and playlists but can also download subtitles in a .txt file. It features a clean design that is easy to use.
#3. ...
---
How to Turn off Subtitles on YouTube?
It is possible to turn off subtitles on YouTube in two easy steps:
Step 1: Open the video on YouTube and click play. On the bottom right of the video window, you will see several icons. If the video contains subtitles, an icon that looks like a small square with CC inside will appear.
Step 2: If subtitles are turned on the "CC" icon will have a red bar at the bottom. To turn off subtitles, simply click it once and the red bar will disappear.

---
Conclusion
Video content on the internet is now more prevalent than ever before. All the major social platforms including Facebook, Instagram, Snapchat and Instagram all support videos which enjoy increasingly higher engagement every year. YouTube, the video-sharing platform with the most users, has turned video content creation into a lucrative activity that earns millions for Youtubers around the world.
So, are you ready to make a excellent YouTube Video? And do you know how to add and get subtitles on YouTube?
If yes, just start your YouTube journey now.
If no, you can begin the journey by taking a free trial on the Filmora Video Editor. This program is really suitable for a YouTuber to create or edit their videos. (See what YouTubers use to edit a video >>)