Is it possible to extract audio or remove audio from MP4 video?
The answer is absolutely YES. In many situations, you may wish to extract and remove an audio track from a MP4 video file completely, but as a beginner in video editing, you might feel hard or impossible to do it by yourself, right? Today, I'd like to tell you that you can extract audio from a MP4 (MPEG, MPG) video clip with a few simple clicks. All you need is only a simple MP4 Audio Remover software.
The best part?
I will introduce you to 2 easy ways to extract and remove audio from MP4 so that you can enjoy better experience listening to the music. By extracting audio from MP4, you can enjoy your music anywhere you feel like, and customize the MP4 video with other awesome music as you like.
Now, let's get started.
Part 1: Filmora Video Editor - Best MP4 Audio Extractor for Windows & Mac
When seeking to remove audio from your MP4 video, consider using Filmora Video Editor for Windows (or Filmora Video Editor for Mac) because it has the best editing features to help accomplish that.
An Audio Extractor is the standout feature of the software. It helps you detach the audio from video and extract audio from the video and then editing it separately. Make sure you have gotten the best out of this feature. Apart from that, there are other features that include speed changer, jump cut, timeline and video optimized mode.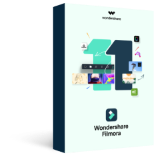 Best video editing software for beginner and semi-professional, that comes with powerful editing skills like trimming, splitting, rotating, editing, etc.
Advanced video effects like green screen, PIP, audio mixer, etc. can also be found and applied to your video within few clicks.
500+ free special video effects to customize and create an awesome movie by yourself.
1000+ standalone effects downloading resources to make videos in all kinds of styles.
Export videos to Chromebooks compatible format with 1 simple click.
Steps on Extracting and Removing Audio from MP4 on PC
Step 1: Import MP4 Video to Filmora Video Editor
To start with, you need to import your MP4 video to this program with drag and drop method or click the "Import" button.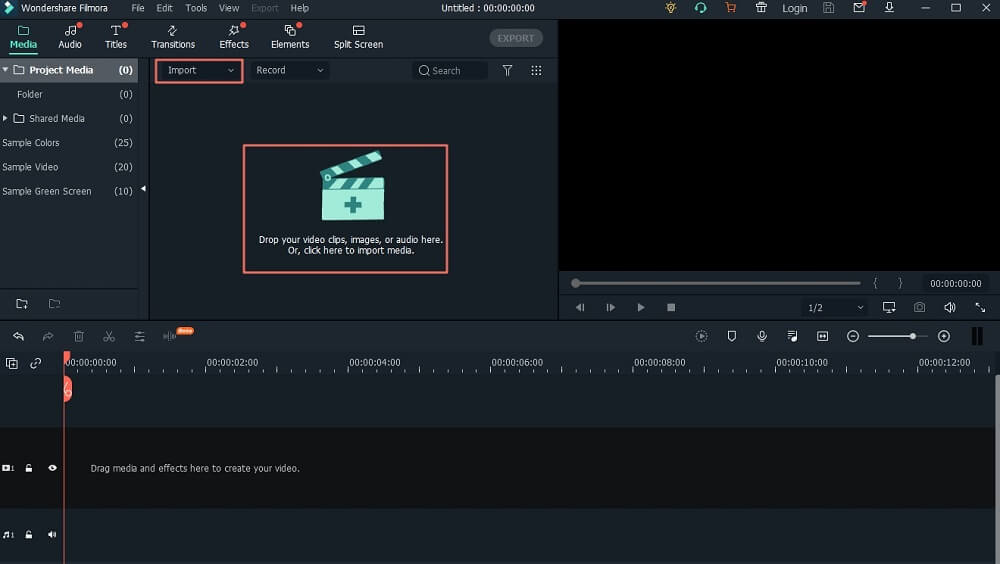 Step 2: Extract Audio from Video
Directly add the MP4 file to the timeline. Then click on the video to highlight it to work on from the timeline. Right-click on the video, it will show a drop-down menu. Now please choose "Detach Audio" to extract audio from video.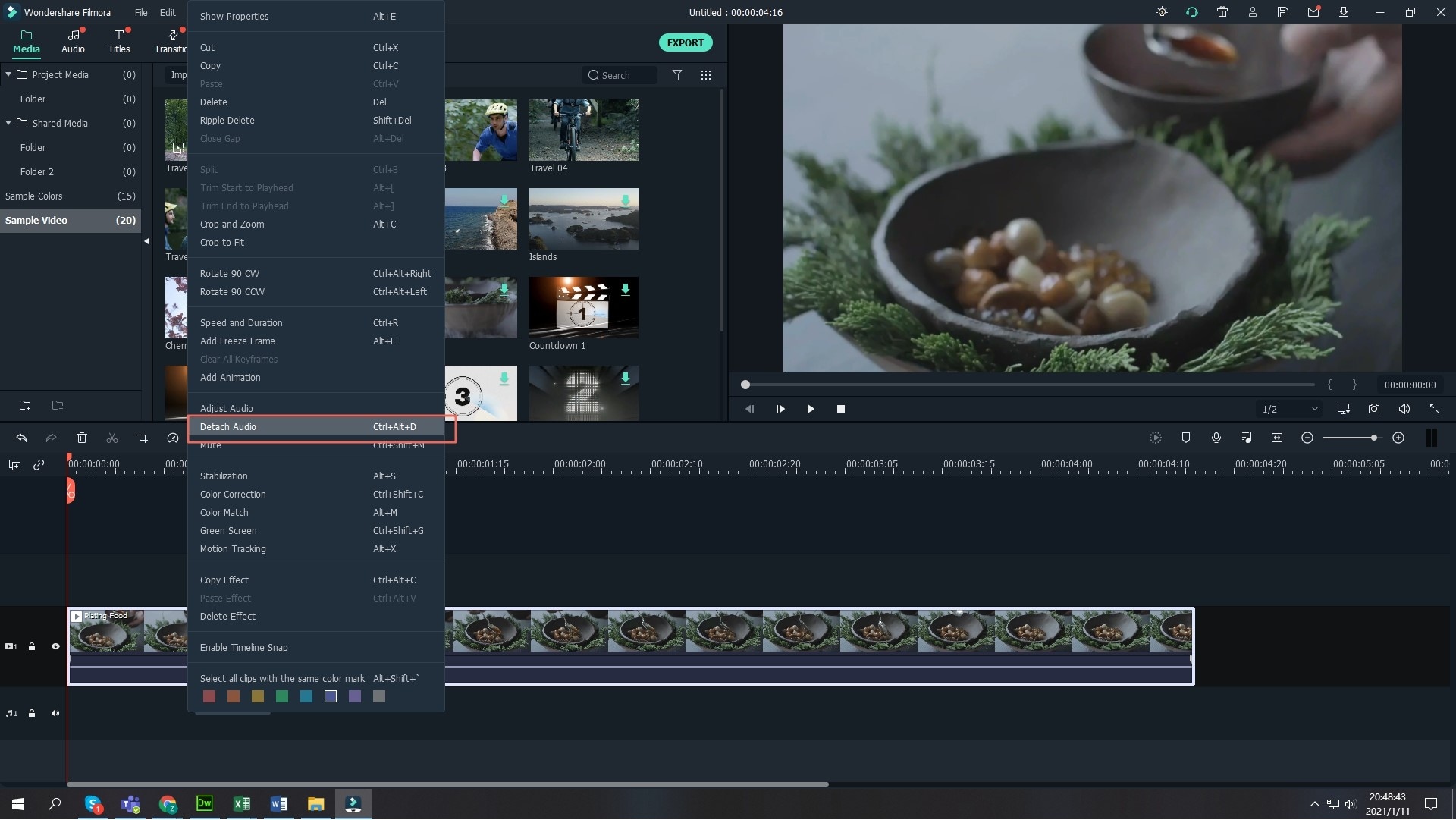 Step 3: Remove audio from video
Click the detached audio file, and click "Delete" button to remove the audio from your video completely, or you can add another audio file as you like.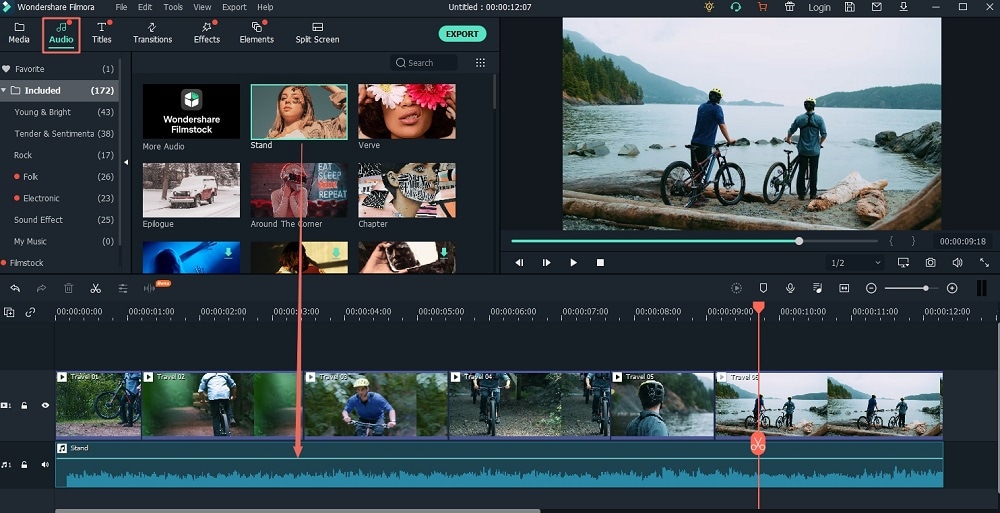 ---
Part 2: How to Remove Audio from MP4 Files Online
If you only need to find a solution to a one-stop audio removing needs, you can turn to an online service. In most situations, these online service are free for one-time use, but they might be charged when you're going to use frequently. So, figure out your needs and if you're sure the online MP4 Audio Remover can help you, just find one and start your process. Below is an online service called "AudioRemover", you can follow the tutorial to remove audio from MP4 online.
Step 1. Go to the AudioRemover official site, and click "Upload Video" to import your targeted MP4 file. Please be noted that this tool can only support a video up to 500MB, if your MP4 file is more than 500MB, you'd better to use the above Filmora Video Editor to reach your goal.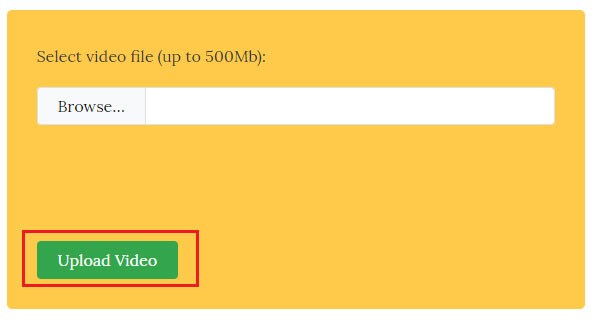 Step 2. When your file is uploaded, it will start removing audio immediately. And once it is finished, you'll get a information like below. Click "Download File" to get and save the video on your desktop computer.

---
Part 3: Mute a Video with Filmora Video Editor with 1-click
[Bonus]
Sometimes, you might wish to mute a video clip for many reasons, then the Filmora Video Editor, as the best MP4 Audio Extractor or Editor will help you do it with 1 simple click.
To reach it, you only need to drag and drop your targeted MP4 video into the timeline, and then, right-click on it and choose "Mute" option. Then, click "Export" to export and save the edited videos.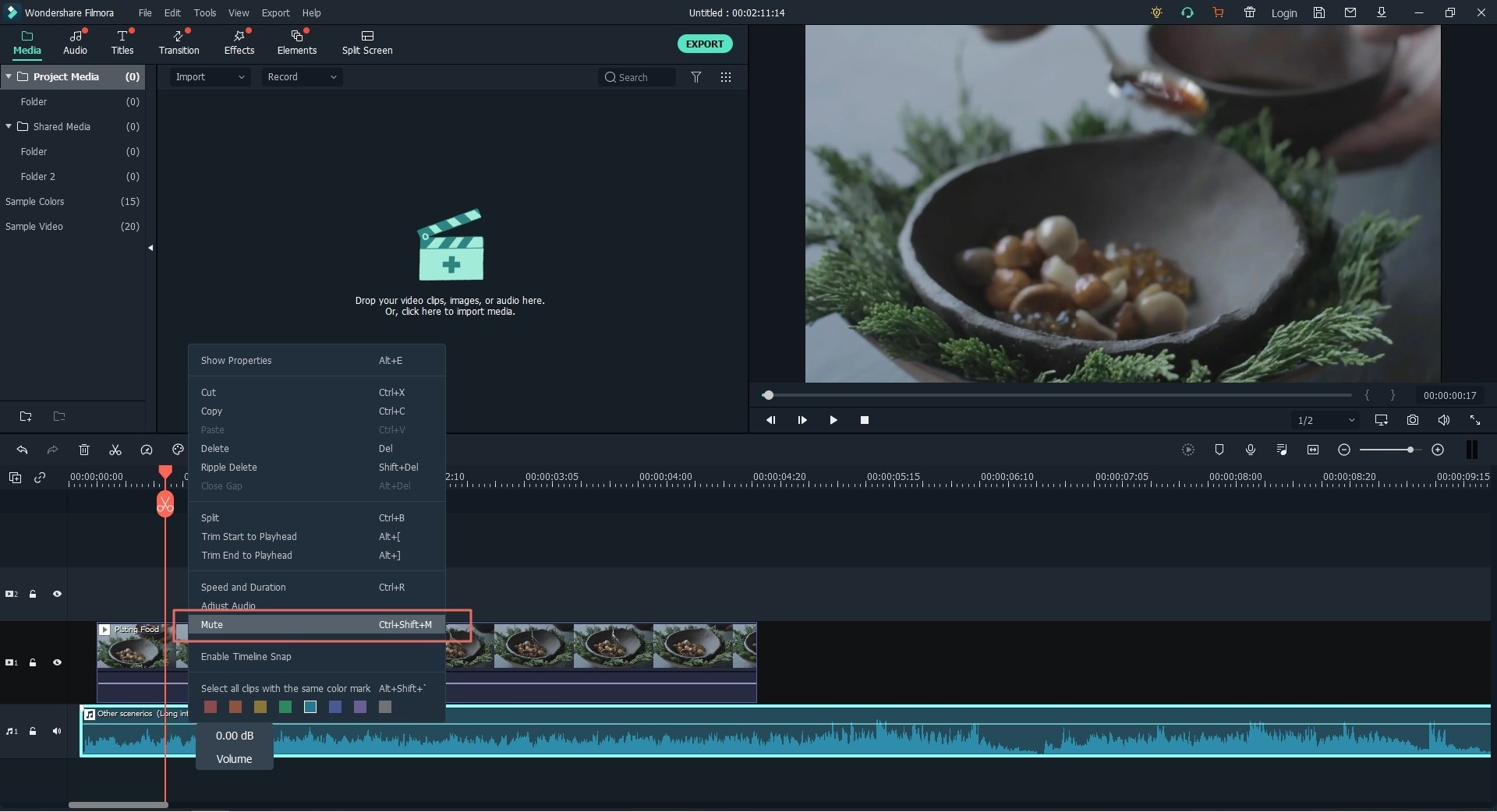 Conclusion:
When you decide to remove the audio from your MP4 files, for example you want to remove background music from your video, you can try the above methods, the simplest of which is to use Filmora Video Editor, with it, you can add various special effects to your video without affecting your video quality.