While it is the colorful videos and visual effects that will get people to tap and watch your TikTok videos, but you have to admit that the sound is equally (if not more) important and can make the difference between a viral video and a "fail". Adding good sound to your video will help to improve the viewer's experience by creating the right tone and emotion.
For example,
if you are making a funny video, you might want to add cheerful music and sounds; Or when you are making an interesting pet video with a surprise ending, use suspenseful sound that will hold the audience's attention until the ending twist is revealed.
Thus,
Successful TikTok channels understand that sound is at the core of every great video and they take full advantage of this by consistently adding appropriate sounds to optimize their content. Videos with good sound are not only fun to watch but are also more "sharable" and can also help you to build a strong connection between your followers and your video content.
Then, how to make a sound on TikTok (including your own sounds and special sound effects)?
This article will show you how you can add your own sounds, as well as high-quality sound effects for your TikTok videos. If you're interested in this topic, just keep reading ...
[Guide] How to Add Sound on TikTok within 3 Simple Clicks?
In the past, TikTok users could upload their own music and sounds, but because of copyright issues, this is no longer an option on the app. So, if you want to add a music or sound to TikTok, you can follow the below steps:
Step 1. Tap the "+" icon to upload the video you want to publish on the TikTok. Here you have the option of cropping your video to edit out the unwanted parts. You can also flip your video or change the playback speed to 0.5X or 2X. When satisfied with the settings, tap "Next".
Step 2. Tap on "Sounds" at the bottom of your screen to open the TikTok audio library. Browse through the different sounds using the search bar, the Playlist menu or the Discover tool. When you find the perfect sound, add it to your video by tapping on "Use this sound" or the checkmark.
Step 3. Play your video with the added audio to review it. If you wish to equalize volume levels, tap on the "v" icon at the top of your screen and select "Volume".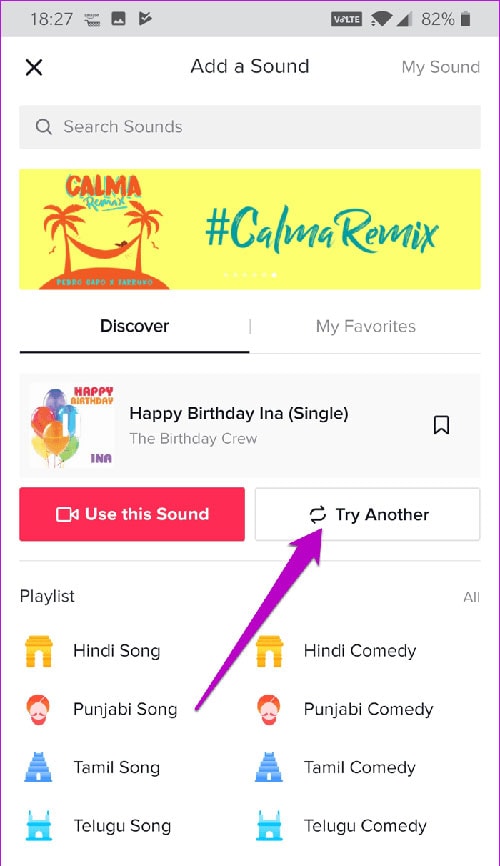 NOTE: If you want to further enhance audio, there is a Voice effects option at the top of your screen. Here you can apply different fun sound effects that will distort audio. Options include Chipmunk, Baritone, Vibrato, Electronic, Echo, Mic, Helium and Giant. Audio distortion will be applied to both the original sound and the added sound.
Step 4. When you have done all above settings, you can type in a name and description for your video and post it as you like.
---
How to Add High-quality Sound Effects to TikTok Videos?
For many TikTok users, the app's sound library may not have the perfect sound they want for their videos. So, if you are facing a similar problem, this simple solution will help you add any song or sound to your TikTok videos.
Here, you need to use a program, called "Filmora Video Editor". With it, you can get access to 51+ built-in free music or sound effects, including beep sound, camera snaps, car horn, etc. And you can also download free music footage from the Filmstock. All resources from this library can fully compatible with Filmora Video Editor.
How to Make Your Own TikTok Sounds with Filmora Video Editor?
Step 1. Download, install and launch Filmora Video Editor on your PC or Mac. Then, you'll see an interface like below. Change the aspect ratio to "9:16" and check "New Project" and drag-n-drop the video you wish to share on TikTok in the program for editing.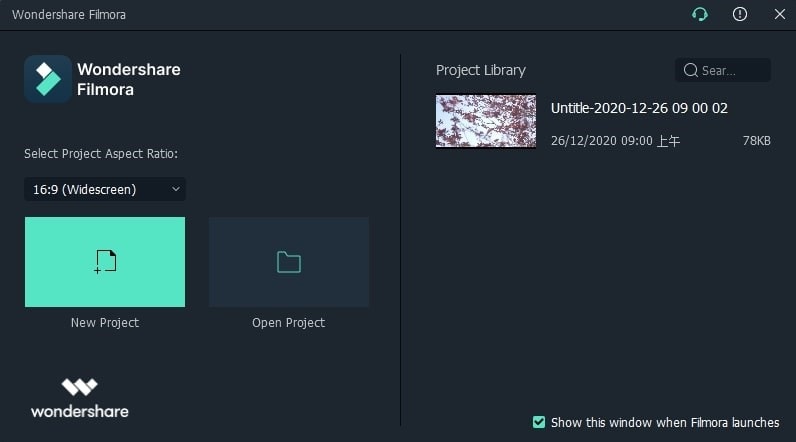 Step 2. Drag and drop the video into the timeline, then you can click "Audio" in the top menu. Now, you can choose a sound effect from the library.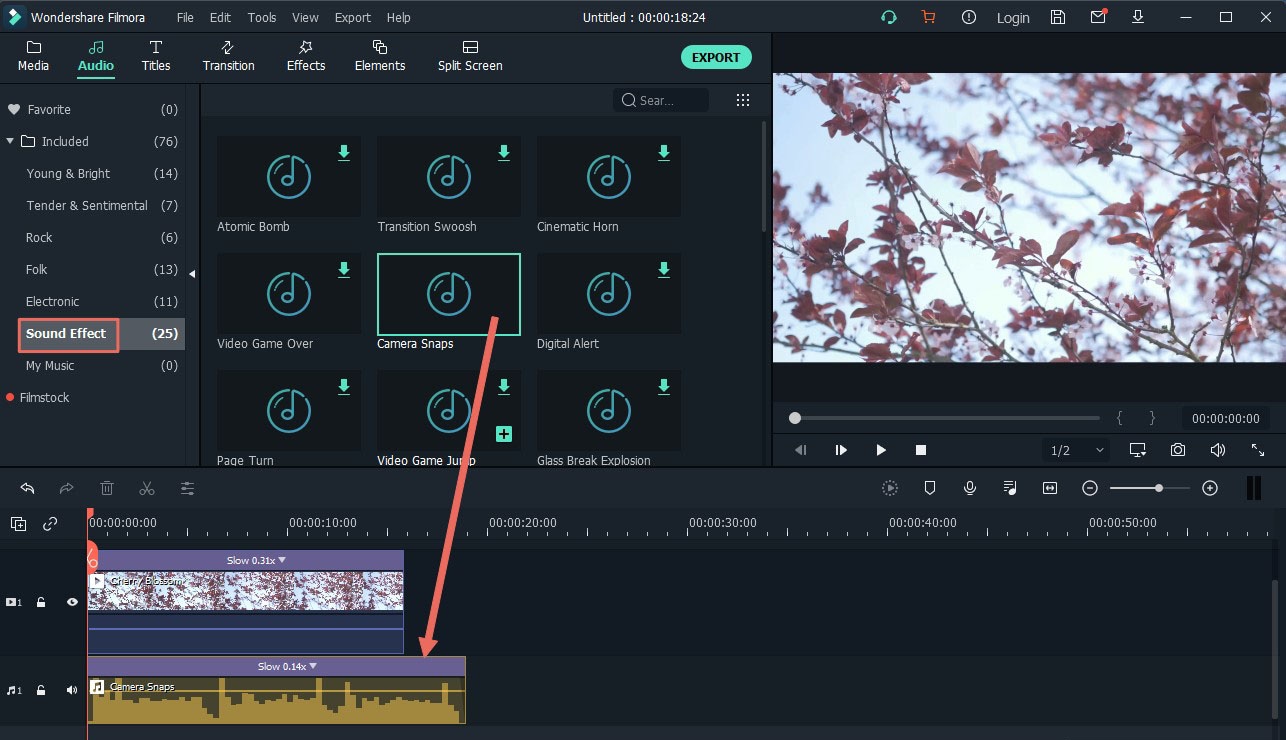 [Alternative] If you wanna to add your own sound to the video or add your personal music library for editing, you can use the "Record Voiceover" function to record your voice or directly import your recorded audio file,songs, etc. to the program as your TikTok sound effects.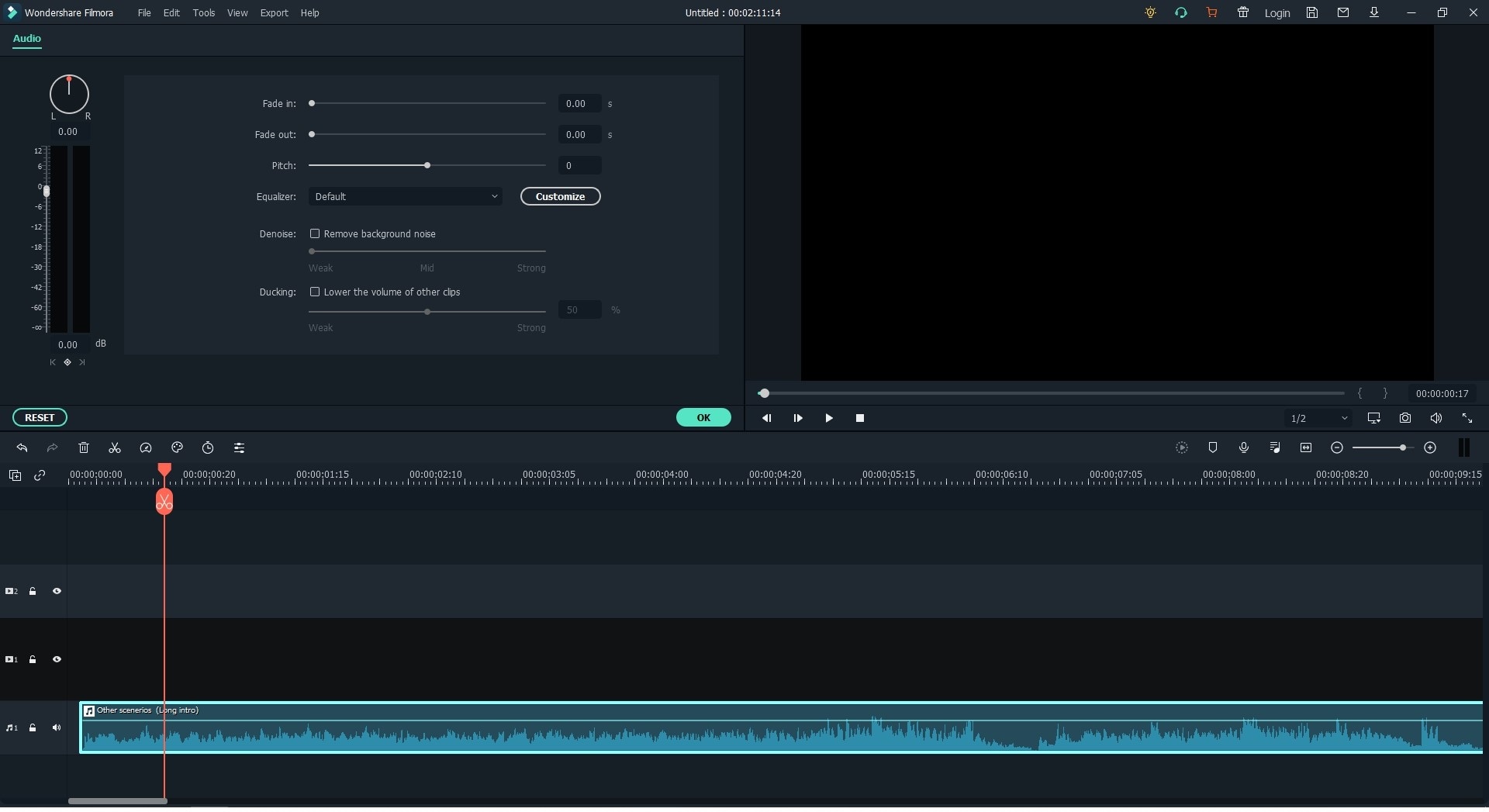 Step 3. Now, you can click "Export" button to choose a TikTok compatible format and open the TikTok app on your phone, then, upload the edited video to your account.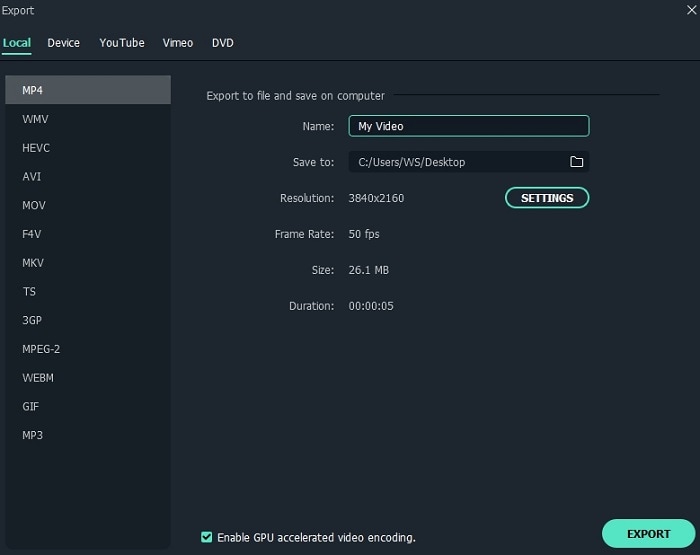 ---
Conclusion
Although TikTok offers a decent selection of music and audio, the library is often limited for many users. In addition, if you want to use music or audio you've recorded yourself, you will find TikTok does not allow this.
So, if you wanna to create a high-quality TikTok video, I'd like to recommend you to use a professional video editing tool like Filmora Video Editor to customize your video clips.
Bonus:
In order to help you handle the Filmora Video Editor soon, I have summarized several simple guide for your reference:
- [Complete Guide] How to Edit A Video from Different Aspect
- How to Pick Up A Proper Transition Effect to Video
- How to Use the Green Screen Function in Filmora Video Editor