You want to show two videos simultaneously when making reaction or gaming videos. One is the footage showing your face, and the other is your computer screen. To do that, you need to use a tool with a split-screen feature. With the appropriate tools, you can speed up the process and finish edge video editing in minutes. This article will highlight the best split-screen video editor software for creating split-screen videos.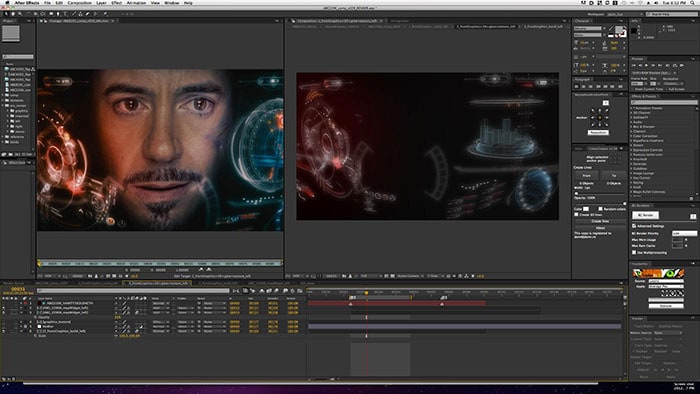 Key Features of Best Screen Splitter
Many of the tools that multi screen video editors offer will continue to function well and require little to no fuss on split-screen devices, giving you a nice split screen experience. By limiting the scope of the split-screen component, split-screen editor layouts primarily benefit from providing clarity and simplicity.
These crucial features are highlighted below.
Smooth Transition Effects
Straight cuts, fades, dissolves, and even fully-fledged 3D animations can all be used as transitions. Particularly among businesses that compare multiple goods or services, the split screen transition effect trend has grown in popularity. Both options are simultaneously promoted by those split cutting video editors. As a result, you can further dazzle the user with a variety of product styles and functionality.
Support Multiple Inputs
A wide range of inputs, including keyboard, touch, and pen, is supported by many devices, including those split screen video editors. Additionally, split screen video editors provide an excellent user experience by supporting all possible input methods, allowing users to maintain control and use the software in any way they see fit.
Picture-in-picture Experience
Since it can be advantageous to keep playing video while another program is active, split screen video editors take picture-in-picture experiences into consideration. As a result, the user can multitask besides watching the video while simultaneously performing another task all at once because of the larger screen of real estate.
Best Split Screen Video Editor
The effect created by combining two or perhaps more panels into a single frame is known as a "split screen,". Indeed, the tool that allows users to achieve this is known as a split-screen video editor. These split screens are extremely useful in post-production tasks.
That being said, the following sections discuss and explain the tools that allow you to make split-screen videos.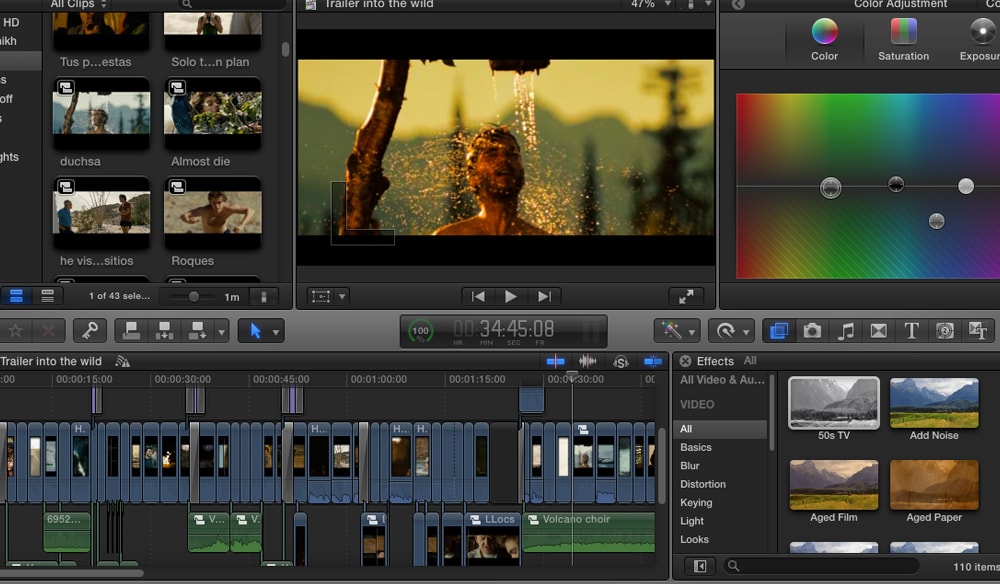 One of the most frequent types of perspectives you'll want to utilize when making a movie is a split-screen. It has the potential to exhibit several points of view or to show multiple scenes at once. Split screen Final Cut Pro provides you with this capability.
Regardless of what you are working on, including video, audio, and screen, Final Cut Pro will provide you with alternatives for splitting. You can choose to divide one piece at a time or even several chosen frames simultaneously for video. Whatever option you select, the split screen Final Cut Pro will successfully split the video.
Pros and Cons of Using it to Split Screen
Pros

Cons

1. It provides a quick and simple solution to implement the split-screen effect.

2. Split screen Final Cut Pro allows for the use of an almost infinite number of videos on split screen.

1. It lacks a specific configuration for the split-screen effect.

2. Available exclusively for Mac computers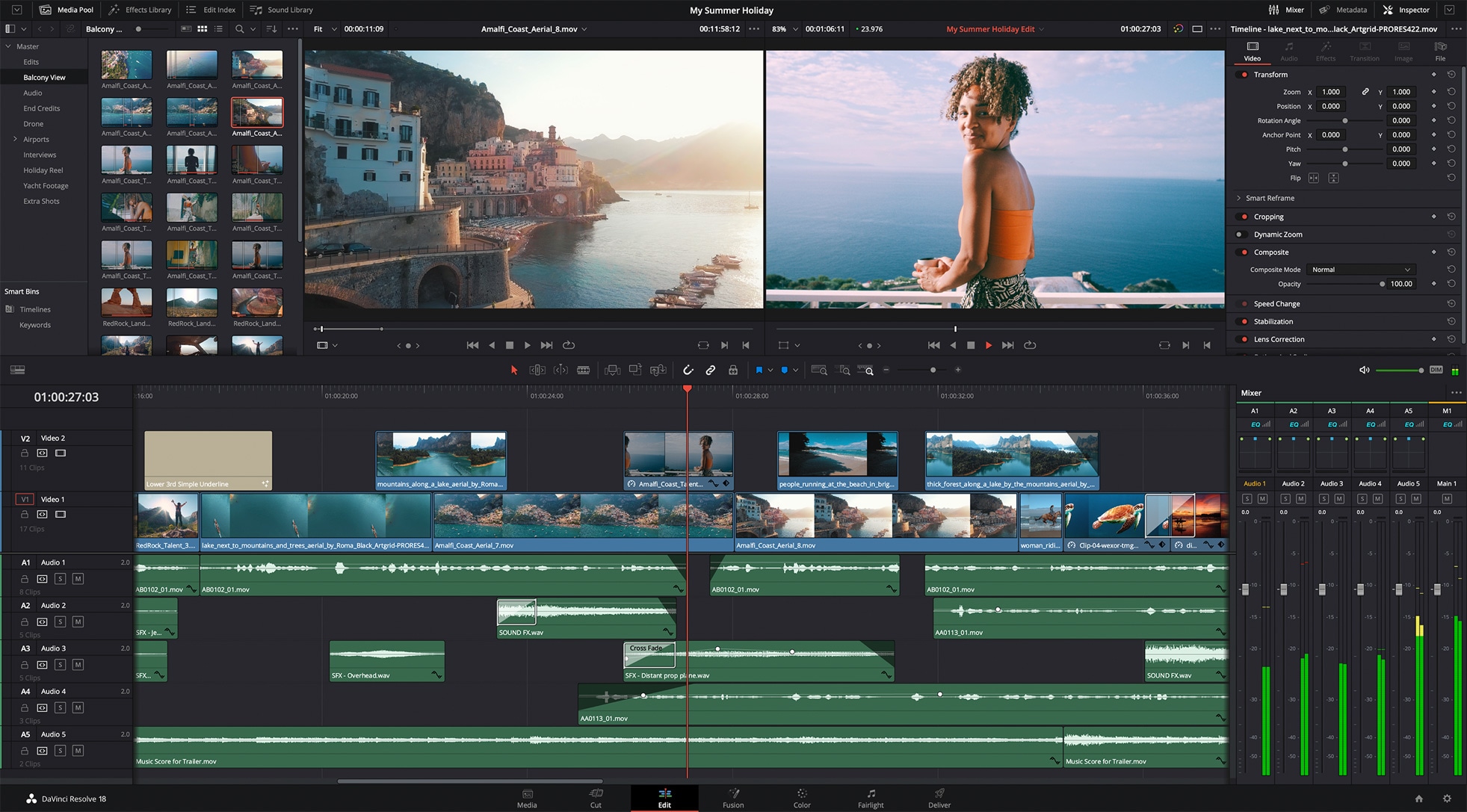 A free video editor in its class, the split screen DaVinci Resolve video editor provides a wide range of features for editing videos. The software is a single package that is free to use and provides image enhancement, video production, special effects, sound post-production, and motion graphics.
Manually altering the size and placement of each clip is the primary method for rapidly and simply creating unique split screens. The "Constructed Video Collage" preset found in the split screen Davinci Resolve Effects Library is the alternate new method for making a split screen.
Pros and Cons of Using it to Split Screen
Pros

Cons

Post-production for audio, visual effects, and motion graphics
Split screen Davinci Resolve monitors the mask and adjusting the colors
Has a user-friendly UI with a manual

Processing is quite energy-intensive
It may take some time to figure out how to utilize it efficiently.
Cannot produce videos in DCI 4K or higher resolutions
To ensure that users may continue editing videos without any problems, Wondershare Filmora Video Editor provides a free version. The Filmora split screen enables you to add six clips to such a single screen. Although there are various versions of Filmora that come with more sophisticated capabilities, Filmora split screen often does the job rather well.
Currently, there are about 30 default templates in Filmora split screen that let up to six clips playback simultaneously. While in Split Screen editing mode, you can change the white balance and tone of each of your clips while adding 3D LUT effects. Similar to editing videos without a split screen, the color correction tool is also available.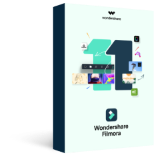 Best video editing software for beginner and semi-professional, that comes with powerful editing skills like trimming, splitting, rotating, editing, etc.
Advanced video effects like green screen, PIP, audio mixer, etc. can also be found and applied to your video within few clicks.
500+ free special video effects to customize and create an awesome movie by yourself.
1000+ standalone effects downloading resources to make videos in all kinds of styles.
Export videos to Chromebooks compatible format with 1 simple click.
Note: More information on creating a split-screen video can be found on Split Screen Video Editor - How to Make A Split Screen Video on Mac/Windows
Pros and Cons of Using it to Split Screen
Pros

Cons

1. Portable for numerous screens.

2. It supports displaying as many as six clips at once.

3. Editing support for 4K split-screen options

1. A split-screen video is created while fresh windows are opened.

2. The free edition has a watermark but is otherwise without a time limit.

3. It requests multiple logins.
Note: You can view this Create Split-Screen Video on making split-screen media.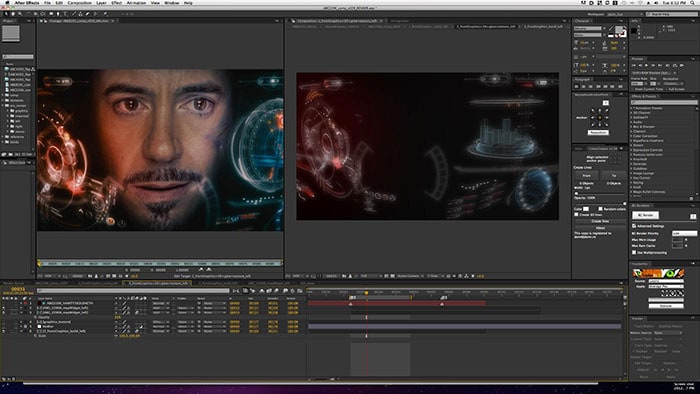 As an expert video editor and effects producer, Adobe After Effects enables users to alter or create animated, explosive, and other split screen effects for all video types. Undoubtedly, professional or experienced video editors have high regard for After Effects, but if you're new to video editing, making a split-screen video in After Effects is obviously not just a time-consuming process but also extremely complex, especially if you're new to video editing. 
However, you may get not only a comprehensive tutorial on using After Effects alone but also a more streamlined alternative split-screen video editor for your reference. In order to make your own split-screen video, you can compare them and choose the simpler option.
Note: For a straightforward tutorial on how to create a split-screen video, see How to Make A Split-Screen Video in After Effects
Pros and Cons of Using it to Split Screen
Pros

Cons

Highly competent and fully operational.
Split screen effects can be used in conjunction with other programs from the Adobe series to link seamlessly and boost editing effectiveness.

Probably too difficult for beginners to utilize
It is simple to crash or become stuck while operating.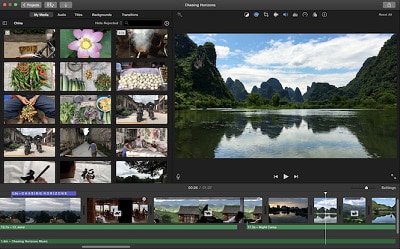 iMovie is an Apple exclusive and is totally free. The tool nonetheless provides a solid starting point for anyone looking to work in the post-production business, despite the fact that it lacks several advanced tools for precise editing. Learning iMovie is straightforward due to the UI. Additionally, iMovie split screen can natively display a maximum of two films in one frame.
Although iMovie split screen is compliant with UHD 4K videos, you do not have complete control over the external file quality. iMovie also lacks the ability to adjust the screen resolution, bitrate, audio codec, and other properties.
Note: To find out more about the instructions utilizing this tool, go to iMovie Tutorial: How to Do Split Screen on iMovie
Pros and Cons of Using it to Split Screen
Pros

Cons

Users of macOS and iOS can use iMovie for free.
The most user-friendly side-by-side video maker.

iMovie split screen frequently results in black bars and a loss of quality.
A trial and error method for allowing different split-screen video content.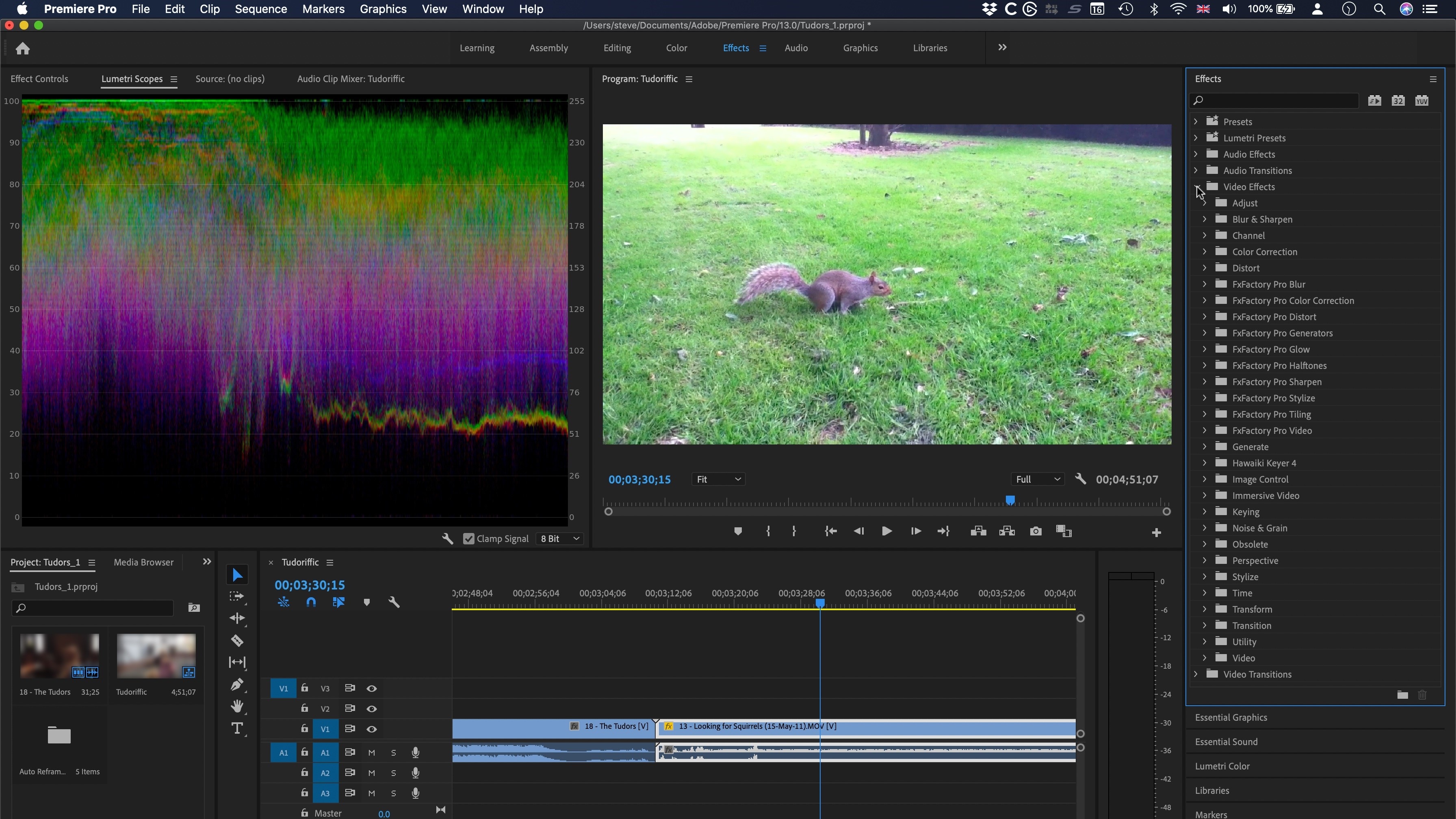 Despite having a challenging learning curve and being a resource-intensive program to operate, Adobe Premiere Pro has long been the post-production software of choice for professionals when it comes to editing videos on both Windows and Mac systems. The trial edition of Adobe Premiere Pro, a free video editor, includes a split-screen option.
Split screen premiere pro also integrates easily with all of the Adobe applications, making the creation of projects simple. Additionally, the expensive pricing of split screen premiere pro is not suitable for users on a tight budget.
Pros and Cons of Using it to Split Screen
Pros

Cons

Most adaptable side-by-side video editors.
There is no restriction on the video's size, aspect ratio, or other attributes.
With the appropriate settings, there is no discernible quality loss in split screen premiere pro.

Since this is a split video screen maker at the professional level, many simple features are challenging to learn.
It is a well-known memory and CPU hog.
There is just a seven-day free trial available.
Comparison/Overview of Split Screen Video Editor
Split-screen layouts are a creative, useful, and adaptable way to make a compelling design. It is also a very well-known technique that splits the display into two or more sections. In this manner, multiple camera angles can be shown on the same screen at once. Split-screen movies can be made with a variety of software applications.
Each split screen video editor's comparison is provided.
Video Editor

Final Cut Pro

Davinci Resolve

Filmora

Adobe After Effects

iMovie

Adobe Premiere Pro

Platform (macOS/

Windows)

macOS

Both

macOS

Both

macOS

Both

Best for

small

scale business

incorporating special elements and motion graphics, as well as audio processing

those with no or little editing experience

tools for motion graphics

simple access to a plethora of features

features for collaboration

Variety of Templates

✔

✔

✔

✔

✔

✔

Interface Friendly or not to Beginners

Not to Beginners

Not to Beginners

Interface Friendly

Not to Beginners

Interface Friendly

Not to Beginners

Price

$299/yr

$295/yr

 $79.99/yr

$20.99/yr

$239.88/yr

$79.99/yr
Bottomline
Video editing can appear complicated, perhaps even more so when split-screen video editing is considered. Once two or more panels are combined inside one window, or multiple videos are showcased side by side, this is referred to as a split-screen. Instead of arranging multiple connections, you can use a split-screen video editor to create a side-by-side video.