Is it possible to trim a YouTube video before converting it to MP3?
Trimming YouTube video to MP3 can prove a daunting task especially with the lack of insights on the same. Many people think cutting YouTube videos and converting YouTube videos to MP3 format are two standalone tasks, that means they need to find a video editor and another video converter to help them finish the job. If you also agree with it, actually you're totally wrong.
Then, what is the most effective way to trim YouTube videos and convert to MP3?
In fact, you can do it at the same time. That means, you can get a video trimmer and converter to cut & convert YouTube videos to MP3 format within few simple clicks.
Sounds great, right? In this post, you are going to learn how to trim and convert YouTube videos to MP3 in 3 simple steps. And the solution is compatible with both Windows and Mac computer.
Now, let's get started....
Filmora Video Editor - Best Video Cutter and Converter for PC&Mac
Filmora Video Editor and Filmora Video Editor for Mac is definitely the most popular and powerful audio and video editor tool for millions of users across the globe. The tool can could be a one-shot solution to trimming your favorite YouTube videos and converting them to MP3 file format.
Why?
Because it not only provides users with all basic and advanced editing skills you'll use in the digital editing life, but also allows users to export the trimmed videos to MP3, MP4, FLV, WMV, and even more than 40+ different formats with 1 simple click. Thus, this program can help both Windows and Mac users to improve their editing efficiency.
Below is the free trial button of this powerful Video Trimmer software. You can test its functions according to the below detailed tutorial.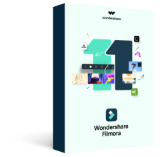 Key Features of Filmora Video Editor:
The software supports almost all available videos, images, and video formats. Besides, it also supports GIF files and 4K resolution videos.
Allows to import images and clips from Facebook, Twitter, and other social media channels.
The app also provides advanced functions, such as the audio mixer and picture-in-picture support, and basic functions.
---
How to Trim YouTube to MP3 using Filmora Video Editor?
Step 1. Launch the Program and Import Videos
Please ensure Filmora Video Editor is downloaded and installed on your PC or Mac, then launch it. Select "New Project" to enter the video editing window and click on the "Import" button to upload the YouTube videos you would like to trim to the program.
Alternatively, you can simply drag the YouTube videos to the program window as you like.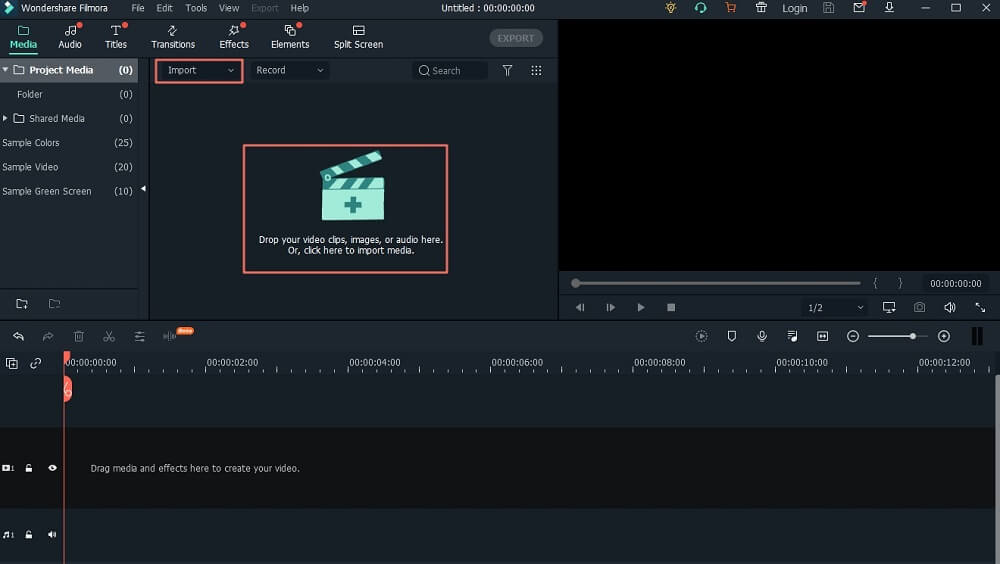 Step 2. Trim YouTube Videos
Drag the respective YouTube video to the program's Timeline which is located at the bottom of the main interface. Once the video appears on the Timeline, move the cursor to the very point you would like to begin trimming your YouTube video.
At this point, just right-click and choose the "Trim to Playhead" from the options displayed. Again, move the cursor to the point where you would like to be the end point and similarly right-click on it and select the same "Trim to Playhead" option. This is no doubt the easiest trimming way for a video of any length without loss in video quality.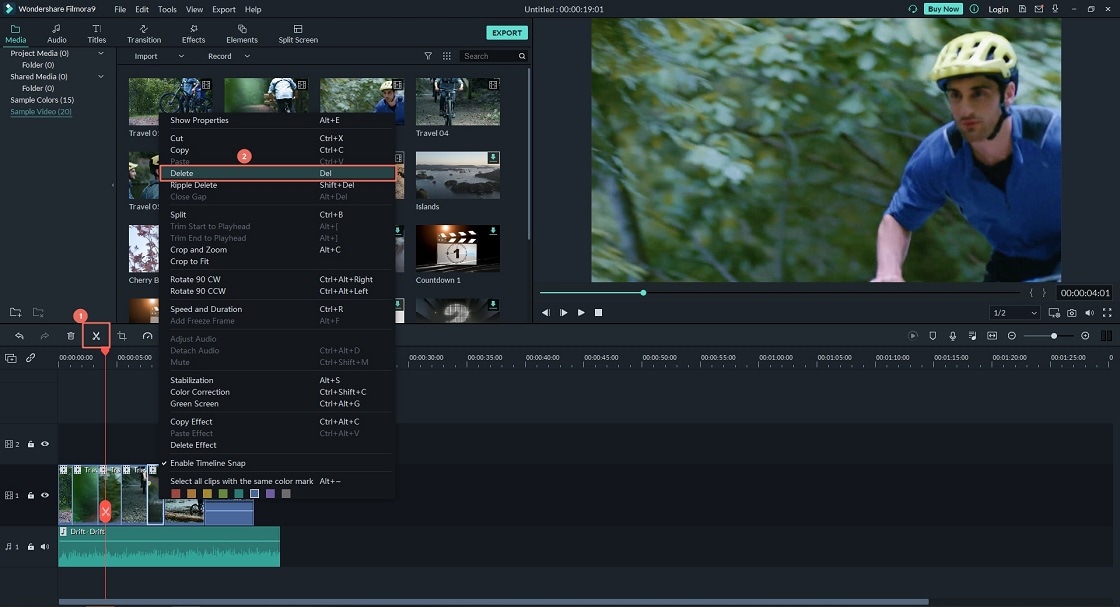 Step 3. Export YouTube Video
Once you have edited your video files, just hit the "Export" button then "Format" and select MP3 as your output format after clicking the "Export" button.
[Attention] Filmora Video Editor also allow users to directly upload their trimmed video to YouTube. To do so, just click on the "YouTube" tab and supply the necessary credentials to sign in to your YouTube account. Enter the title of your video, description, tags and finally hit the "Export" tab to upload your YouTube video.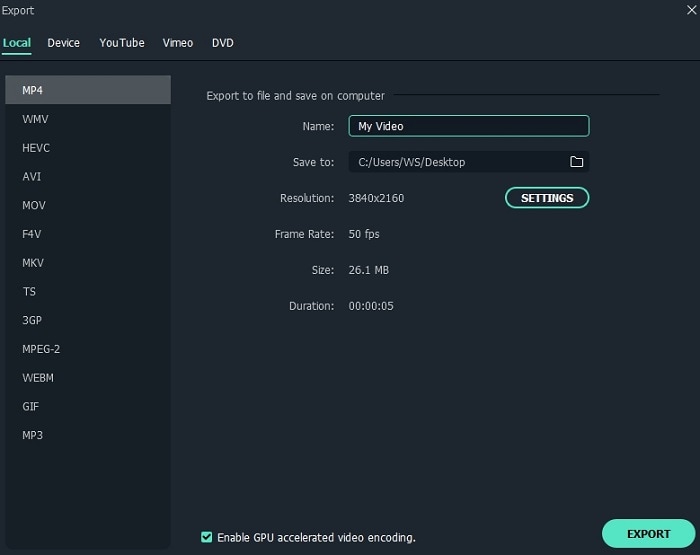 ---
Bonus: Editing Your YouTube Videos Like A Pro
You might start your YouTube channel when you're know a little about video editing. But you might wish to create an awesome YouTube video just like a pro, right?
So, here I have listed several useful tips to help you customize your YouTube videos:
1) If you want to know how to make an awesome video intro or outro for YouTube, you can click here;
2) Want to know more basic editing knowledge about YouTube cutting, splitting, combining, etc., go to here to learn how to edit videos in details;
3) Be curioused about what video editing software do YouTubers use? Here is a solution for you;
4) Reverse YouTube video? Look at this article to get the detailed steps;
...
Believe us, Filmora Video Editor is widely used and helped lots of YouTubers to make videos on their own YouTube channel. And in the future, this program will release more useful functions to help YouTubers and other users to create cinematic videos as easy as 1-2-3.
If you're interested in Filmora, watch the short clip below to learn more about its new amazing features. Then, start your journey of creating!