Expert Tips
Youtube shorts are growing increasingly popular recently. However, if you are already a creator of YouTube shorts, you might find its limitations as well (time limitation, not monetized). So, why not making long & horizontal videos while creating shorts...and Filmora will be your reliable helper when it comes to making professional vids!
YouTube is the second largest search engine behind Google in the world . It has grown to be an enormous platform with billions of hours of video watched each day. How can you get your share? How do you make a Youtube short? Let's know in detail below!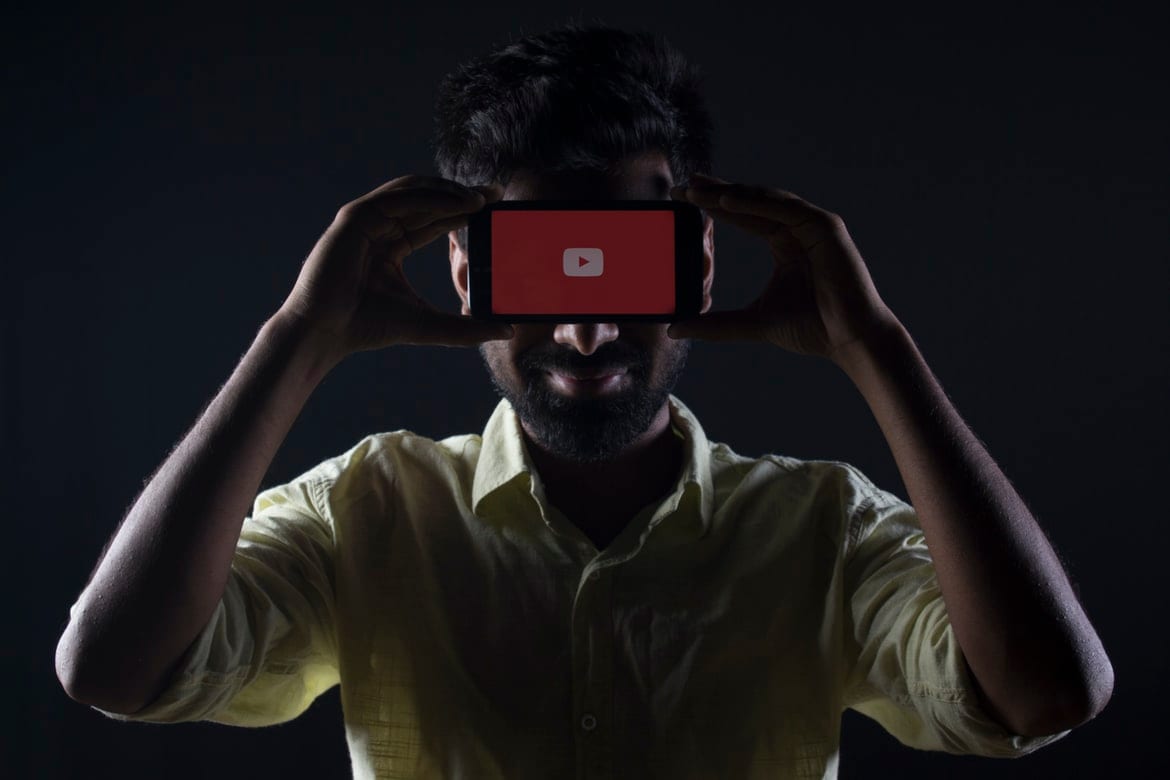 What is a YouTube short?
A YouTube Short is a brief video on YouTube, usually done to share your thoughts with the world, show off your skills with editing and filming, advertise something for brands, etc. They are designed to be around 15-60 seconds long, typically shorter, though, because that's just how good our attention span works these days.
Some interesting facts about the launch of YouTube Shorts:
In September of 2020, YouTube Shorts began its first round of testing in India. The beta feature enabled users to see and create 15-second videos with musical overlays; even at a basic level, it saw the solid performance! In late February 2021, Google CEO Sundar Pichai announced that videos from the Indian edition on his site are reaching over 3 billion cumulative daily views per month; impressive for such an early stage test release.
In March 2021, this feature was released in the U.S and crossed over 6 billion views in a day.
By July 2021, YouTube Shorts was launched in 100 countries. Now, YouTube has become an integral part of the internet, with 2 billion viewers watching videos every month. Creators have built entire businesses on this platform, and it's only getting more significant for mobile creators who can grow their communities through YouTube Shorts!
How to create a YouTube Short?
Step 1.
Open YouTube (latest version)
Open the YouTube app on your device. Make sure you have the latest version of YouTube (as it allows the creation of YouTube shorts). If not, download it from Google play store for Andriod or App Store for iPhone/iPad.
Step 2.
Press the "+" icon or go to "Library"
You will see a "+" icon in the bottom center when you open the app. Just press it. Or you can press the "library" icon, then go to "your videos," and then click on the create icon.
Step 3.
Tap "Create a Short"
You will see three options in both cases at the bottom of your screen: 1. Upload a video; 2. Create a short; 3. Go live. Just click on the "create a short" option.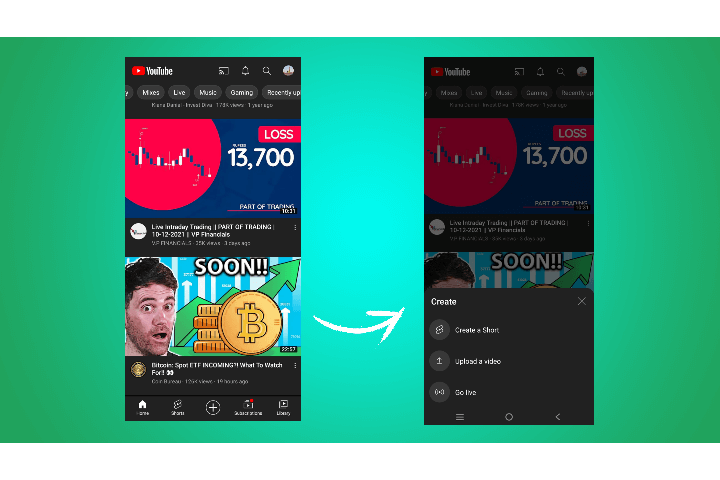 Step 4.
Set length of the video (15/60 seconds)
You can just switch between 2 options (a 15 seconds video or a 60 seconds video) to decide the length of the video. Press "15" or "60" above the "record" icon.
Step 5.
Set the speed of the video
You will have 4 options to increase or slow down the speed of the video. For this, click the "timer" icon above the right corner. You will find the following options:
1X: It is regular/average speed for the video. 0.3X: This option will slow down your video speed to about one/third of the average speed.
0.5X: Slows down your video speed to about half of the average speed.
2X: Speeds up your video to about double the normal speed.
3X: Speeds up your video to about triplet of the normal speed.
Step 6.
Set camera
You can choose either the "front camera" or "back camera" option by clicking the "flip" icon to shoot the video as per your requirements/convenience.
Step 7.
Add sound
You can add music only to the videos that are 15 seconds long. You can do so by clicking on the music icon on the screen. YouTube offers a library of music to choose from. You can search or select your own music from the gallery too. You can adjust the music from where it starts or ends in the videos by using the adjust icon.
Step 8.
Start shooting the video
You should press and hold the red icon to shoot the video and release it when you want to finish it. The line at the upper side of the screen shows how much time/capacity you have used for shooting the video. If you want to upload an already recorded video, you can click the thumbnail at the bottom left corner of the screen. Then select the desired video and click the next button. Tap the tick mark when you have finalized the video for short.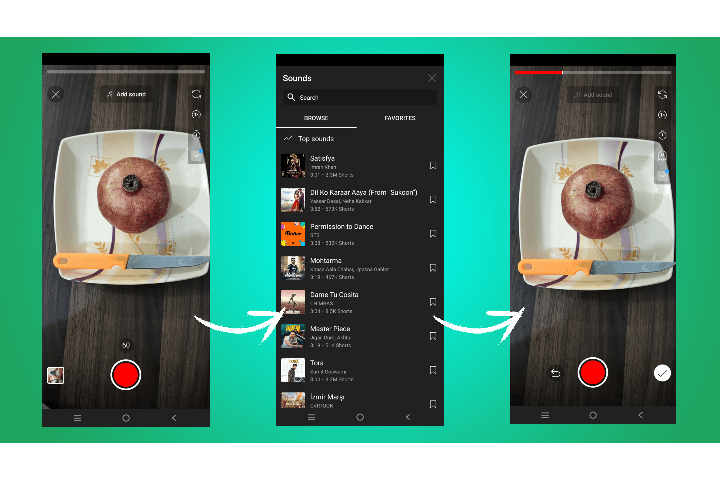 Step 9.
Add text
You can add the text by clicking on the "text" icon on the screen. An onboard keyboard will open where you can type your desired text. Tap "Done" to add.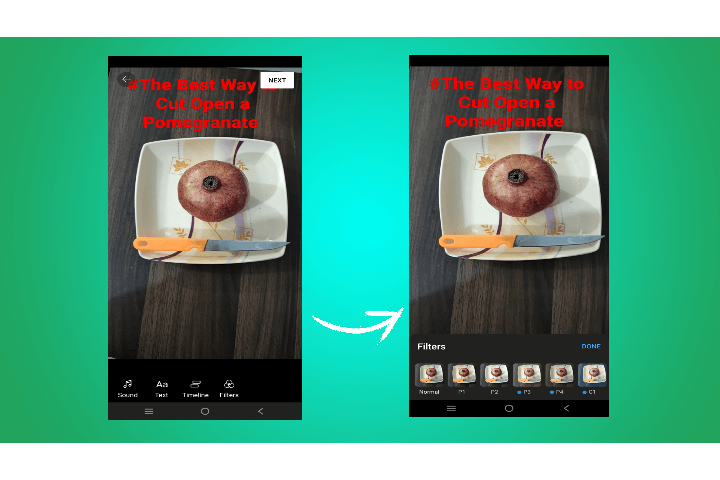 Step 10.
Add timeline
This will help to adjust where the text displays or disappears in short.
Step 11.
Uploading short
Firstly, you can add a title to caption the video. Then, you can set the time to display your video short to your audience. Ultimately, you can select the type of audience to whom you want to show your short. You should also mark the tab if the video is made for kids or not. Now you can upload the video and see it in your library. So there you have it! Making a YouTube short is very easy and can be fun. You can use them for all sorts of things, from personal thoughts and feelings to advertising and promoting something else. They're a great way to share your ideas with the world quickly and easily, so go ahead and make one today!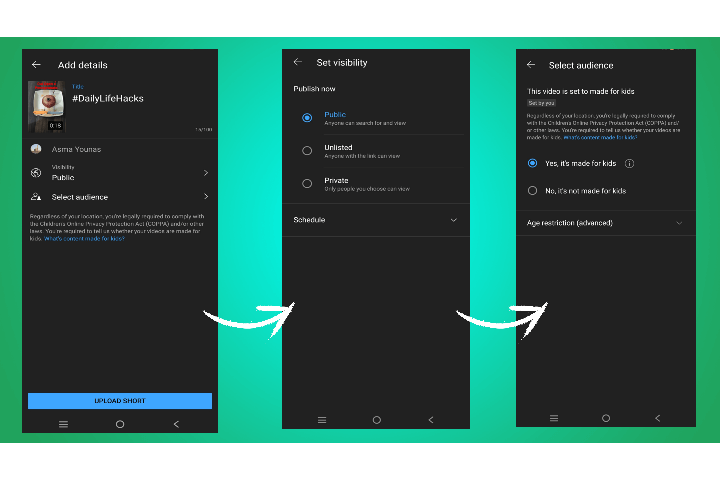 How to download YouTube shorts?
To download YouTube Shorts Videos from the official app or website directly is not quite possible. However, if you want to save these videos for free on your mobile phone, then there's an alternative solution by using certain downloading websites or tools which will help with this process quickly! For example, you can use shortsnoob , heatfeed, etc.
Where can I find YouTube Shorts on YouTube?
Shorts creation tools are now available to everyone globally with the latest version of the YouTube app. With a range of different styles and designs, you can easily make your own shorts without prior experience or design knowledge!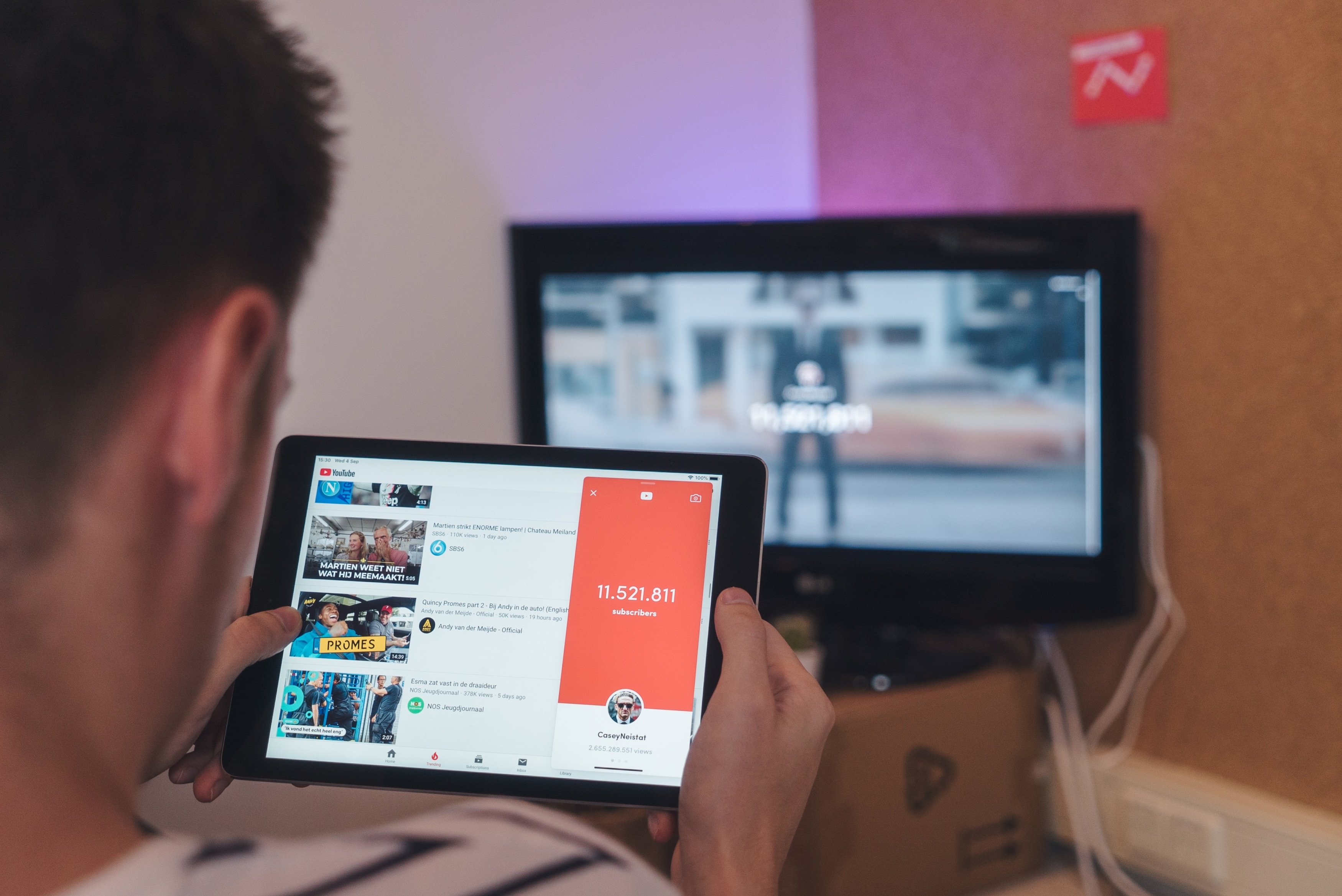 What are the benefits of creating "Youtube Shorts"?
There are several benefits of creating "Youtube Shorts." Firstly, they're a great way to get your message across quickly and concisely. Secondly, they're an excellent way to engage with your audience and generate feedback. Thirdly, they're perfect for promoting your brand or product. Finally, they're a great way to drive traffic to your website or YouTube channel.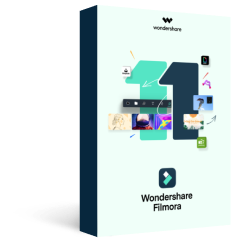 Wondershare Filmora - Best Video Editor for Mac/Windows
5,481,435 people have downloaded it.
Best video editing software for beginner and semi-professional, that comes with powerful editing skills like trimming, splitting, rotating, editing, etc.
500+ free special video effects to customize and create an awesome movie by yourself.
1000+ standalone effects downloading resources to make videos in all kinds of styles.
Record voice in real-time: you can have you voices recorded in realtime and instantly add them to the video files.
The software supports almost all available videos, images, and video formats. Besides, it also supports GIF files and 4K resolution videos.
How do I promote my "YouTube Short"?
There are several ways to promote your "Youtube Short." You can share it on social media, post it on your website, or send it to your email list. You can also embed it in articles on other websites or create a custom landing page for it.
Can I earn money from YouTube Shorts?
YouTube is now funding short-form video creators with a $100M fund. This move comes after it was discovered that the platform had neglected to share revenue from advertisements played in these videos, so they've started up an exclusive club for those who help build its future by making great content!
Are you interested in becoming a YouTuber, if so...
Behind every famous YouTuber is a long journey of struggle and hard work. But there's no need to worry. Follow our ultimate guide and you'll be ready for this NEW JOURNEY!