When starting a new Youtube Channel, the first decision is what niche your channel will cover. This can be an overwhelming task because there are so many possibilities out there to choose from. And no one likes to feel lost when they're just starting on a new journey!
There are a lot of people who have used YouTube to increase their popularity and earn money. However, when searching for a specific niche to upload videos in, it is important to ensure that the desired audience is there. It is a lot easier to start a Youtube channel when the desired audience is already there.
Why is having a niche important when it comes to Youtube? Because specific niches will attract more views than others, the creator's time on the website will be better spent producing videos for that niche audience. The more detailed your niche, the better it is for your viewership numbers.
It might seem like you are limiting yourself by focusing on one selected topic, but you cater to a smaller, more specific audience. This means the people who do watch your videos will be much more likely to view related content, and having a dedicated niche will boost your viewership in the long run.
Part 1. Must-Know Tips You before Deciding Your Niche
1. What is your goal?
Is it just to learn how to do something new so you can teach others? Or is it for business purposes? Or perhaps even entertainment purposes? These are essential questions to ask yourself before choosing what niche you would like for your channel.
2. What is the purpose of your videos?
Will you be uploading how-to's? Comedy skits? Scripted stories? Interviews with others? Again, this all boils down to what exactly YOU want YOUR channel to be about.
3. Who are your target audience members? Are they teens, adults, children?
This is important to know because it will determine the type of language you use in your videos. Language is a critical component that allows for connecting with an audience and can appeal more or less to a wide variety of people.
4. What equipment do you have access to? How much time per day/week can you produce?
If your equipment is budget-friendly and all you have access to is a webcam, this will limit the type of video production you can bring about. But if your resources are more ample, such as having a high-end camera and studio lighting, then you might consider taking on more severe types of projects such as sketch comedies or scripted stories.
5. What is your passion?
It is the most important question to ask yourself when it comes down to choosing a niche for your channel. If what you love to do and share with others is something that resonates with your audience, then chances are they will stick around and, in turn, become loyal supporters of your work.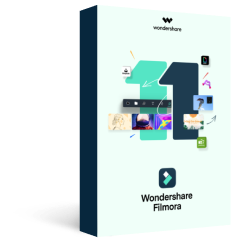 Key Features
Best video editing software for beginner and semi-professional, that comes with powerful editing skills like trimming, splitting, rotating, editing, etc.
500+ free special video effects to customize and create an awesome movie by yourself.
1000+ standalone effects downloading resources to make videos in all kinds of styles.
Record voice in real-time: you can have you voices recorded in realtime and instantly add them to the video files.
---
Part 2. Best 15 Trending Niches on YouTube
First of all, the more you know about different niches and their audiences, the easier it'll be to find a good one for your channel. And this list will help you with that!
Some of these niches will be more popular than others. Our focus will also be on those niches that are less famous/mainstream so you can stand out from the crowd and find your own audience.
Phew, that got a bit serious quickly! Well, let's get into these trending YouTube niches then.
1. Beauty
Makeup is a beauty industry that mainly focuses on changing your facial skin's beauty, look, and feel through different products like cosmetics and lotions using specific techniques. It is trendy among young girls and teenagers who want to make themselves more beautiful.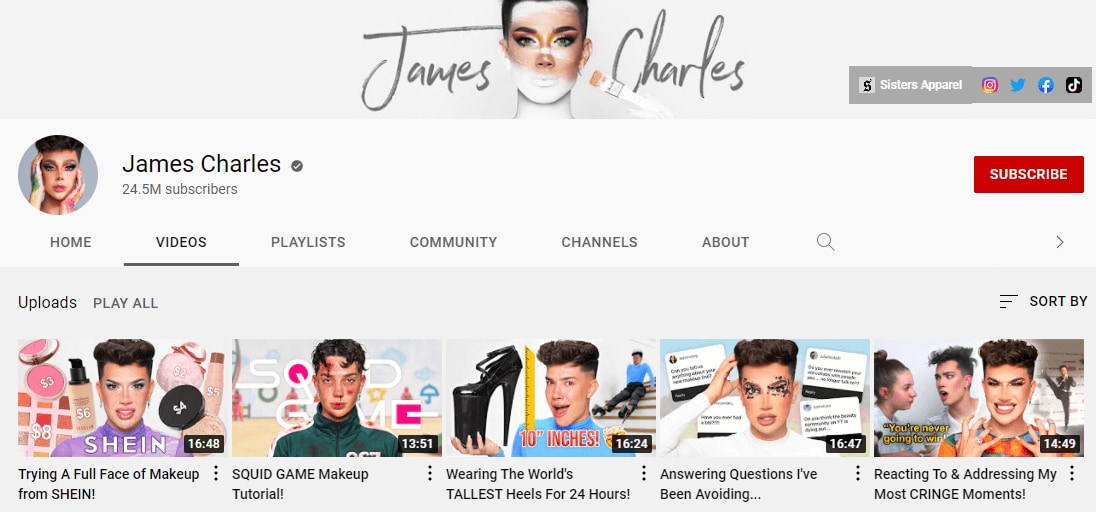 Many people like to follow the latest fashion trends in makeup by regularly checking blogs and YouTube tutorials for this purpose. In contrast, others want to adopt the natural look by less usage of any cosmetic product.
Some famous YouTubers are Jaclyn Hill, Shaaanxo, and James Charles!
---
2. Gaming
Do you want to know how a new video game system works? Or do you want to develop some professional skills in playing the latest games or strategies on your console? It's all covered over YouTube by gamers from beginner's level to expert levels. People who love watching videos on gaming share their views with other players through these channels, discuss the latest updates of consoles, provide tutorials for some specific purpose related to gameplay, and so much more.
Popular Channels: Vanossgaming, TheRadBrad, iHasCupquake!

---
3. Fashion
Fashion is an integral part of our lives that cannot be ignored at any cost as it directly deals with our mental satisfaction, social life, personal health, and safety. It is a vast topic that requires some proper knowledge on your part to understand it properly.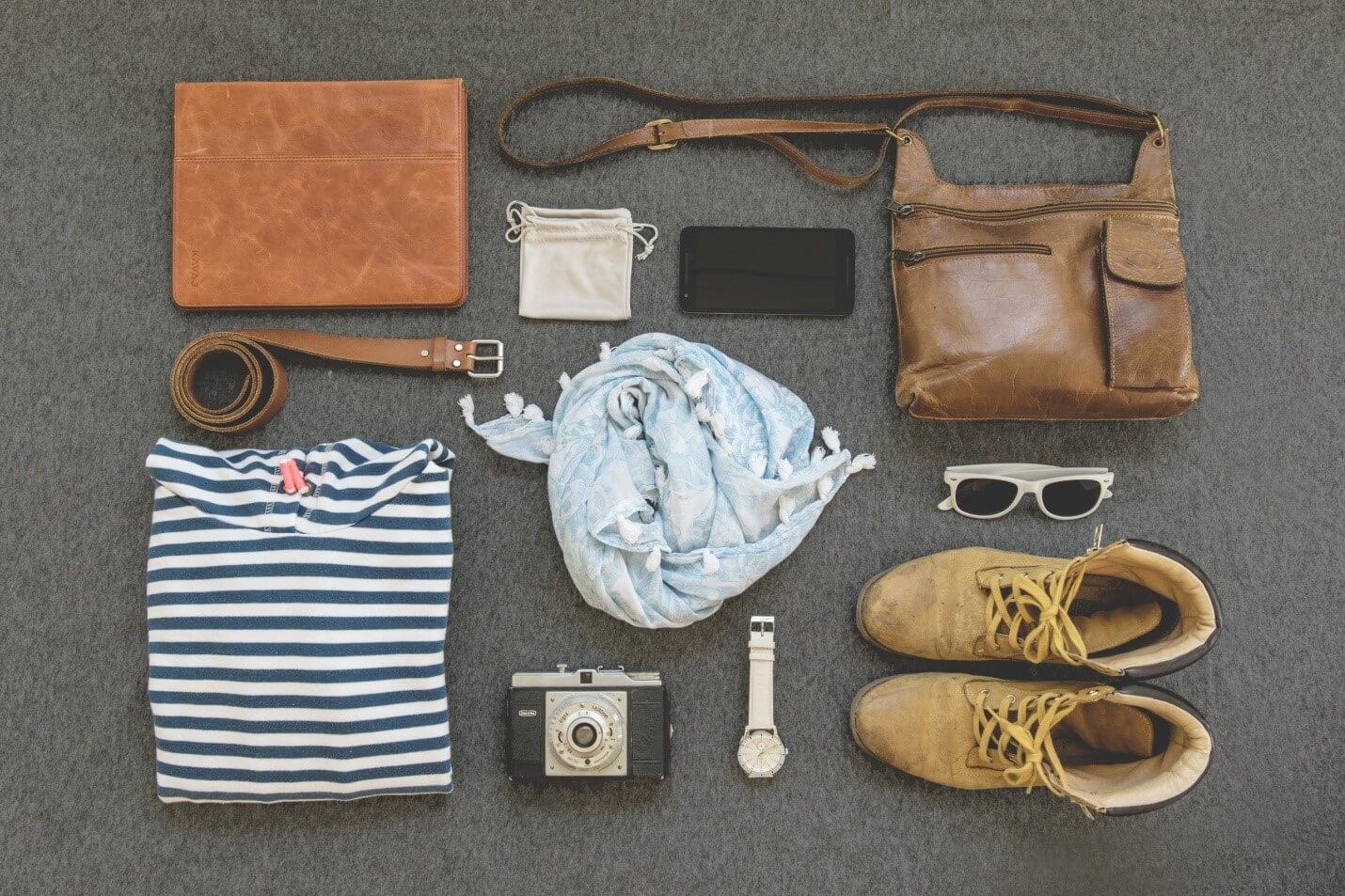 There are many blogs on fashion, but YouTube provides you with something more than just this. Many celebrities have their fashion channels on YouTube where they share some personal tips about their favorite clothing items, hairstyles, makeup tutorials etc.
Youtubers: Teachingmensfashion , Sona Gasparian, Alpha m!
---
4. Cooking
'No one can live without eating' says an old saying which speaks up the significance of food in our lives. Nowadays cooking has become very easy as there are various recipes available for every dish and no one has to go hungry anymore. People who love cooking share their views on YouTube with other food lovers by uploading videos of different recipes, new tastes and flavors they have tried out so that everyone can benefit from it.
Some favorite channels are Gordon Ramsay, Cupcake Jemma, Cooking with Dog!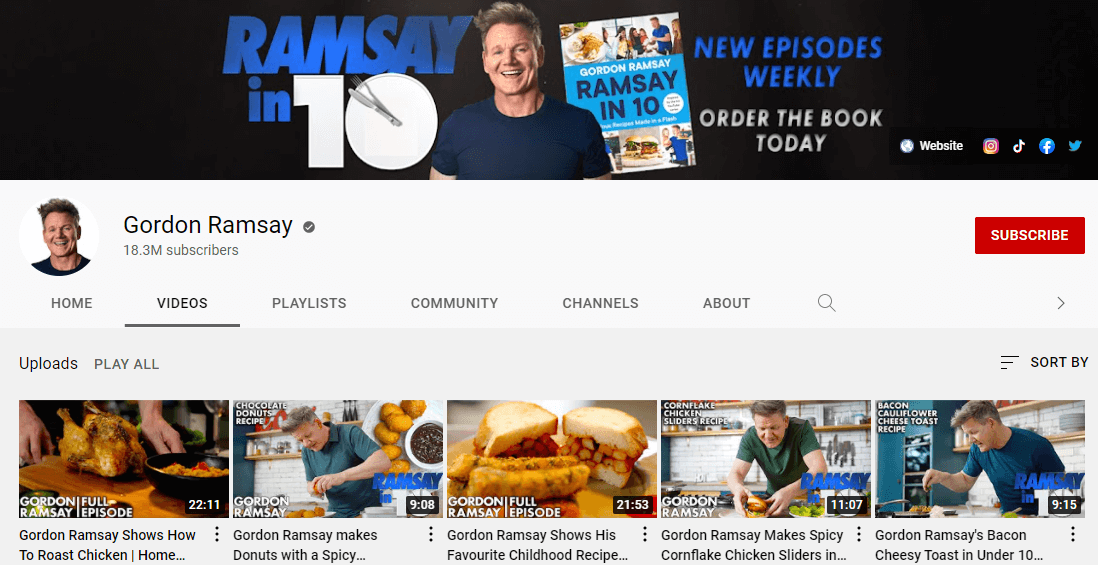 ---
5. How To
'How to' is one of the most popular categories on YouTube, which provides you with some useful tips and tricks about anything under this sun. A "how to" video demonstrates how something works or how to do something through live demonstrations, which play a significant role in learning almost everything quickly.
Some most viewed "how to" videos are how to curl hair without heat using straws, How to Make Roti Prata | Full Tutorial | Jodie Phua | Simply Khay, How to fold a fitted sheet – the almighty king of sheets!
Channels to look out for: Inventor 101, 5-minute repair!

---
6. Funny
People love to laugh and enjoy a good mood. A comedian can turn a bad mood into a good one if their performance is really up to the mark, making people laugh. Some funny channels are React, Jack Douglass, CollegeHumor etc.

---
7. Pranks
'Oops' is what you say when you do something detrimental for yourself or others, but it becomes fun when we prank our loved ones or friends with these pranks. There is no harm in doing some harmless pranks as they bring happiness and lovely moments and create bonds of friendship between them.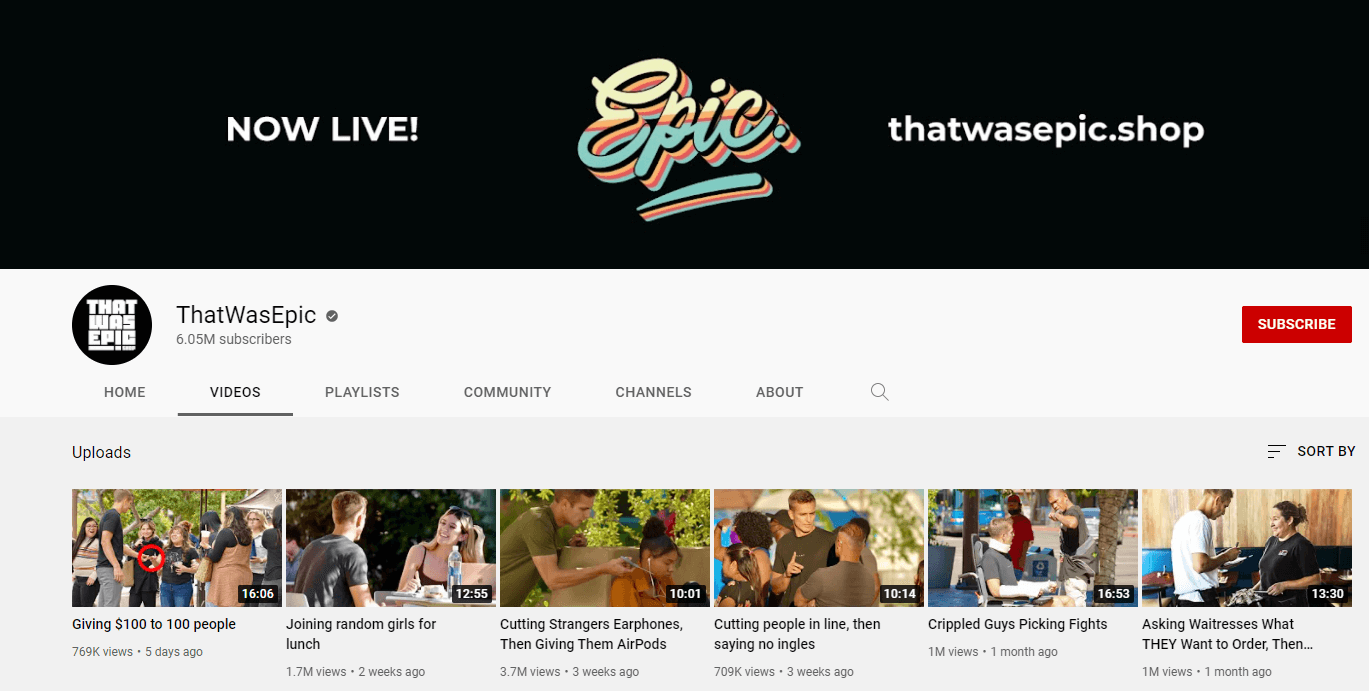 Favorite prankster channels are RomanAtwood, MagicofRahat, ThatWasEpic, BigDawsTv!
---
8. DIY
Do-it-yourself is popular on the Internet, so if you know how to make something with your own hands, then uploading videos of these DIY projects can help others learn some valuable tricks and skills from which they may benefit. It's better than spending money on buying new things when you can only create one yourself.
Channels: The Sorry Girls, JENerationDIY, Drew Scott!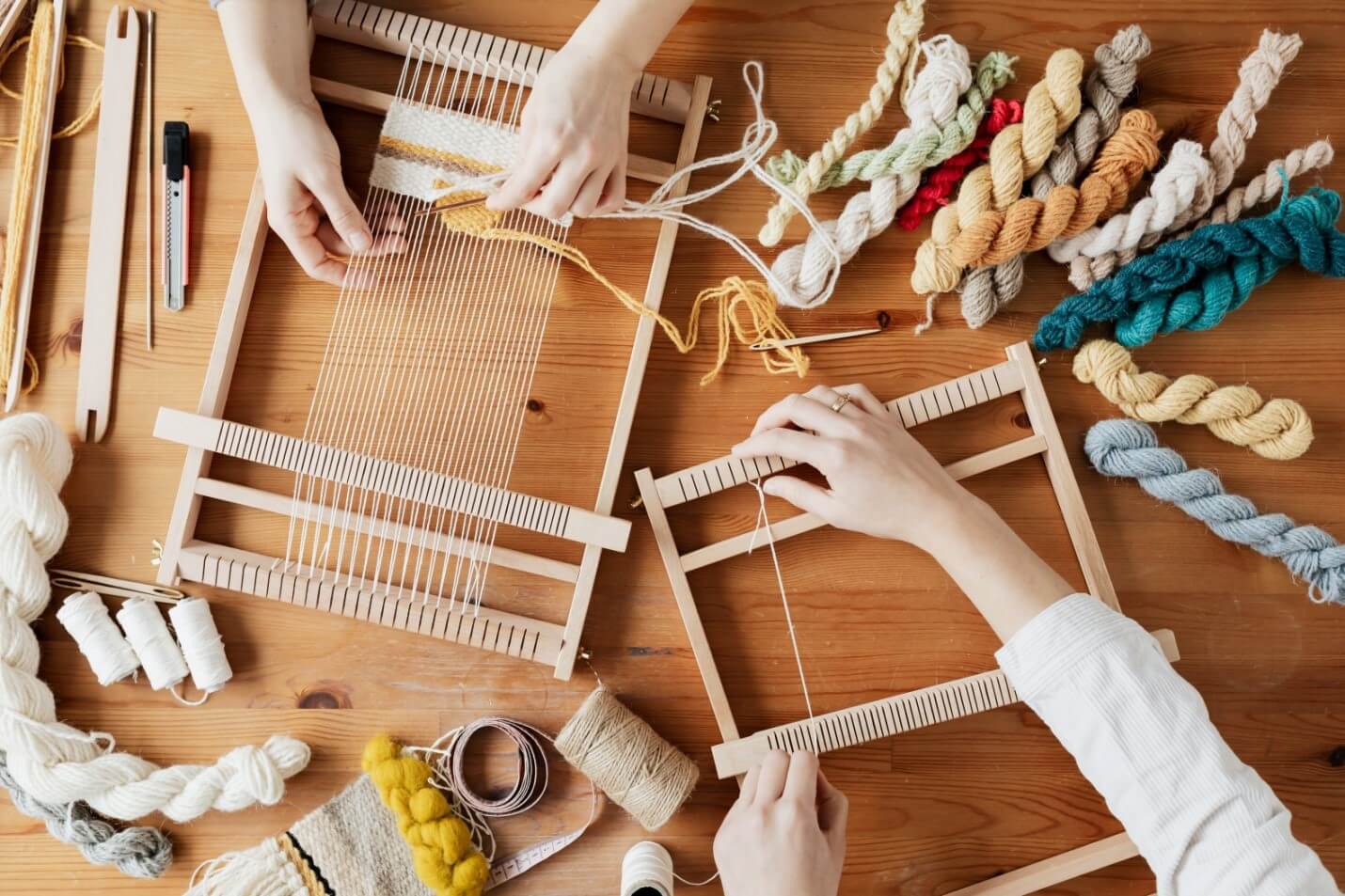 ---
9. How it is made
'How it is made' shows us what exactly goes into making something, whether food, clothing, vehicles, luxury products, etc. YouTube provides us with many examples of this category for different kinds of products, which further helps us understand their manufacturing process.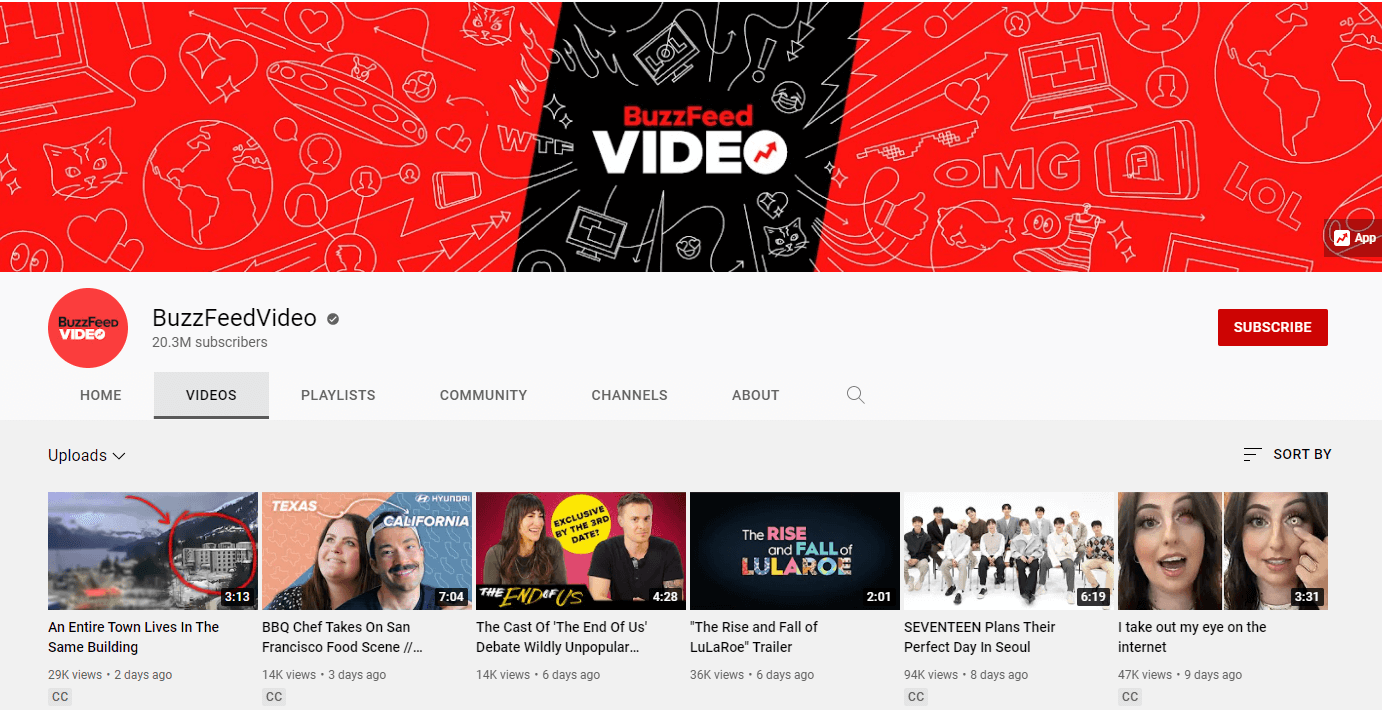 Famous channels in this category are BuzzfeedVideo, DiscoveryUK, Wondastic Tech!
---
10. Life Hacks:
'Life hacks' is perhaps the most exciting category on YouTube, which teaches people some clever tricks to overcome the various time-consuming issues in life by providing shortcuts. These "life hacks" help you save money and help you increase your efficiency at work or studies. Several channels are doing this nowadays, search for your favorite topic, and you will find lots of tutorial videos.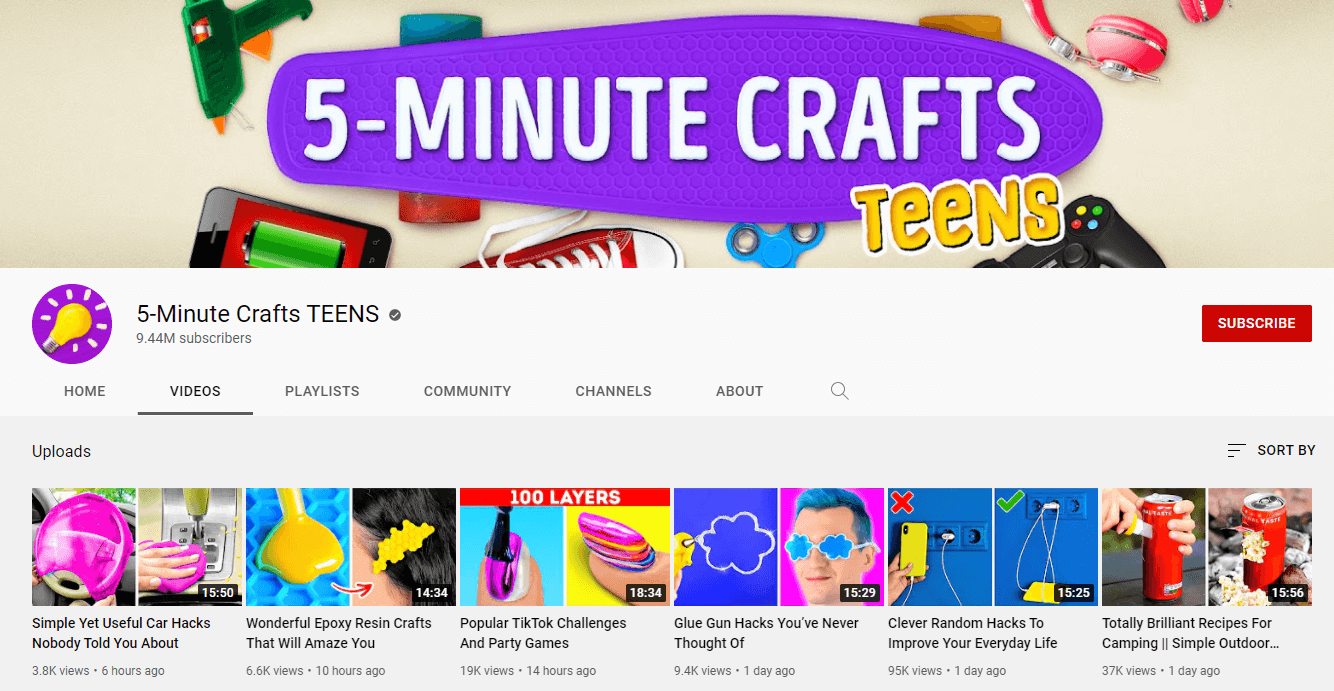 Channels: 5-Minute Crafts TEENS, 5-Minute Crafts, Mr DegrEE.
---
11. Vlogs
A video log (vlog) is a personal video diary where a person uploads their videos related to daily activities, travels, experiences, etc. This can be helpful for other people who want to see how other people live their lives. If you want to know what life is like in Japan, the best way to find out is through logs videos by Japanese Youtubers.
Some popular vloggers are iJustine, Logan Paul, and Casey Neistat!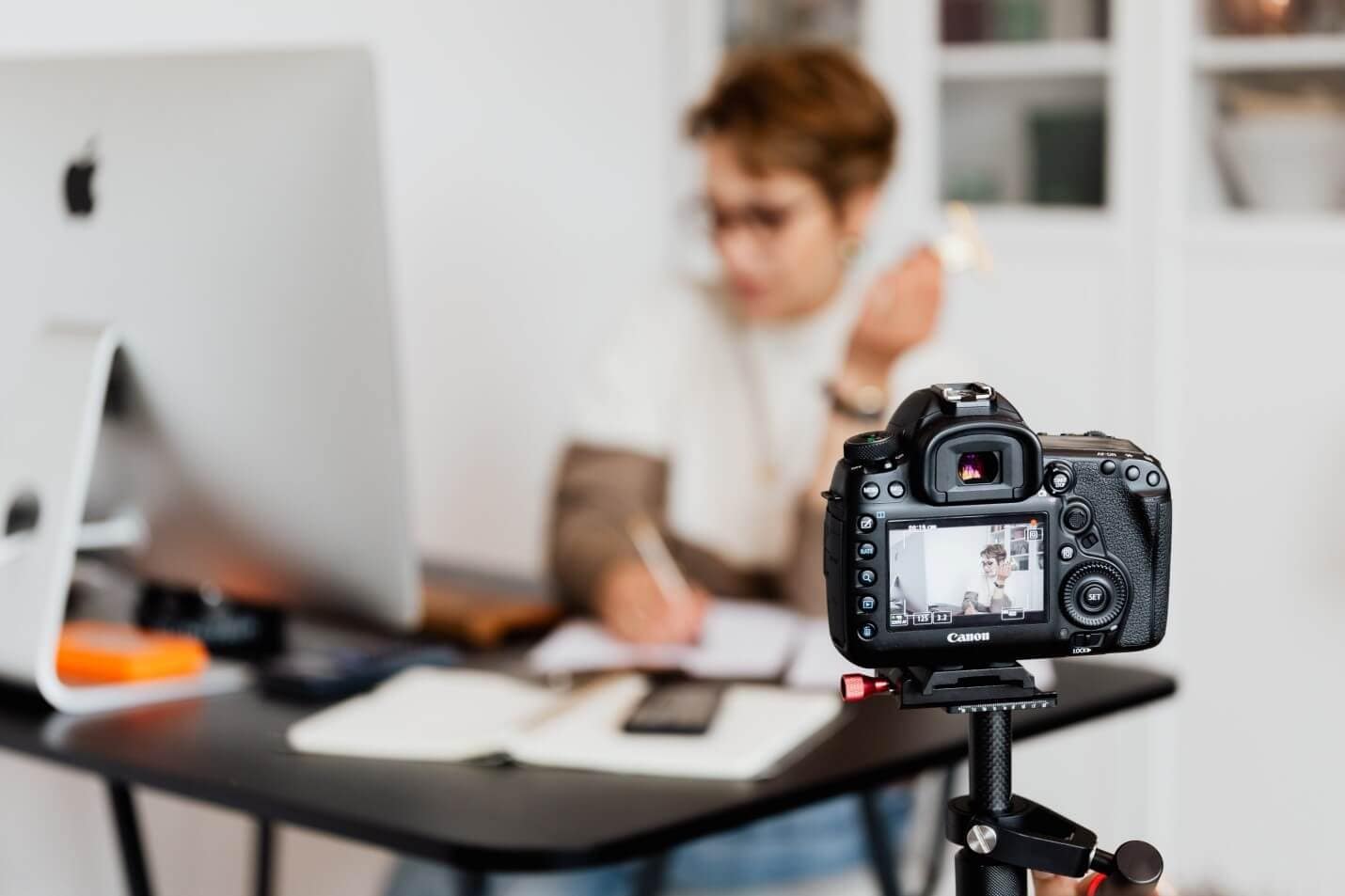 ---
12. AMAs/Q&As
'Ask me anything' events are held on YouTube where well-known personalities take questions from fans and answer them in short videos. These can be helpful if you have any queries about your favorite celebrity's products or something else because only they can answer them for you.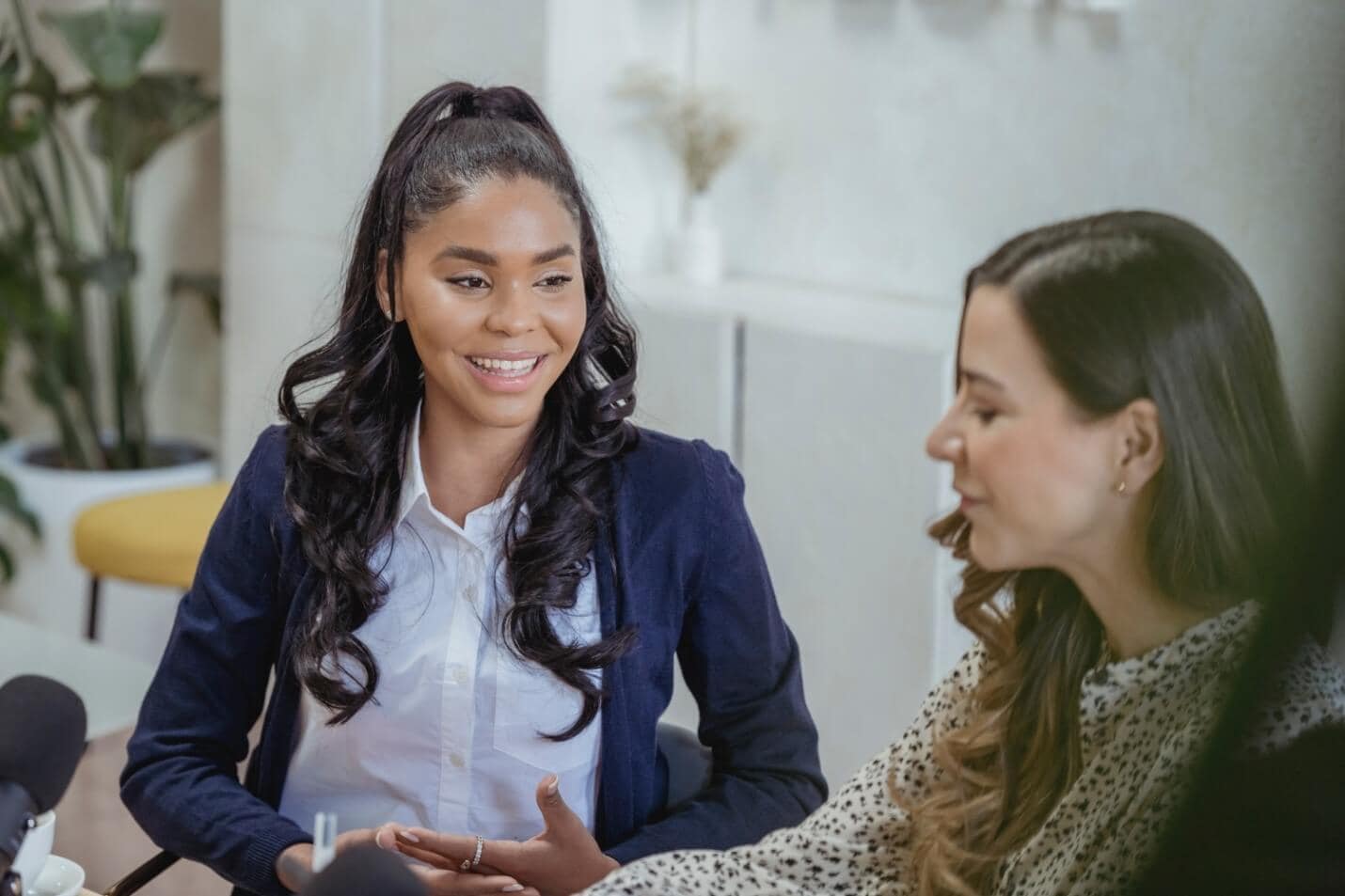 Only very few famous channels do this, so not much content is available, but still, there are some good ones like Charlie McDonnell, Tyler Oakley.
---
13. Languages
Learning different languages is beneficial for everyone because it makes you understand other cultures better. However, learning any foreign language requires lots of time and dedication, which few people are willing to put in. Still, you can learn some basics through YouTube videos such as everyday words and phrases without even living in the country where that language is spoken. Several channels are doing this job, so search for what you want to learn, and you will be able to find it easily.
Channels: mmmEnglish, Language of Earth!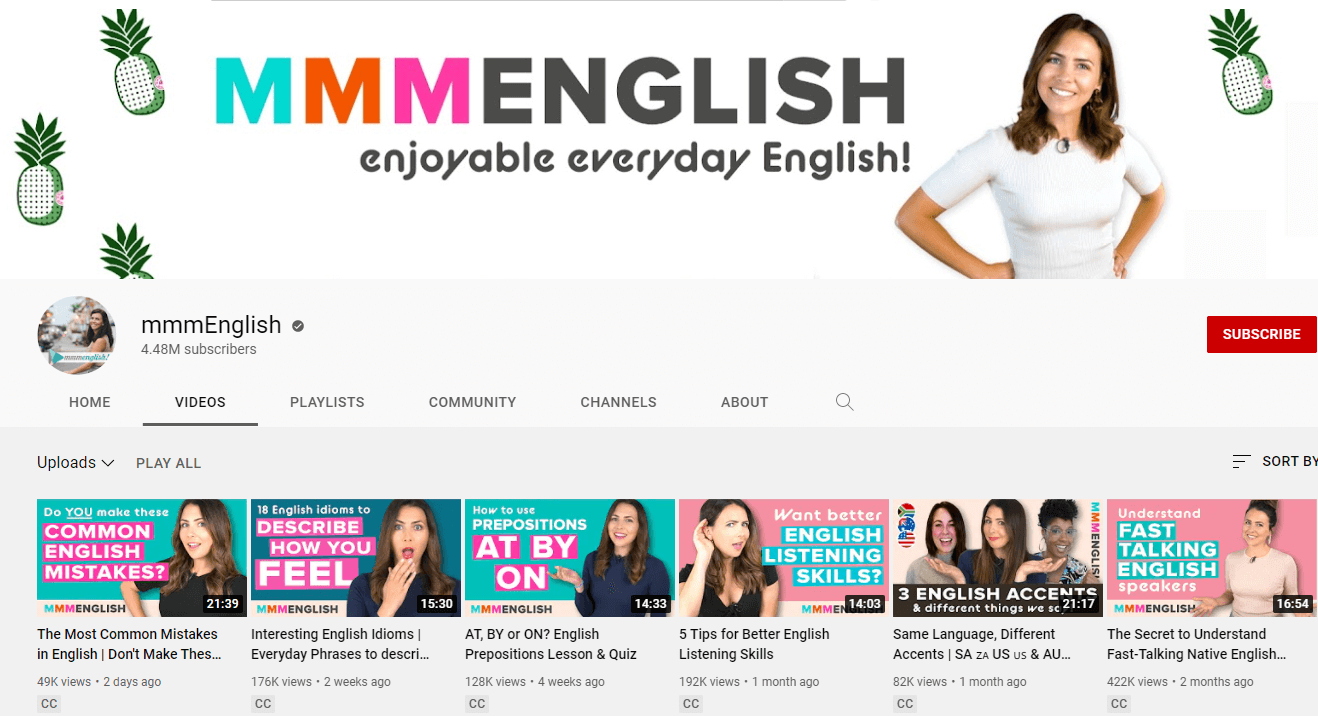 ---
14. Minecraft Videos
Minecraft has become one of the most popular video games where players enjoy building block worlds with cubes within two different modes: survival mode and creative mode. Minecraft is particularly popular among young people because they can build castles and statues using various cubes in a blocky world.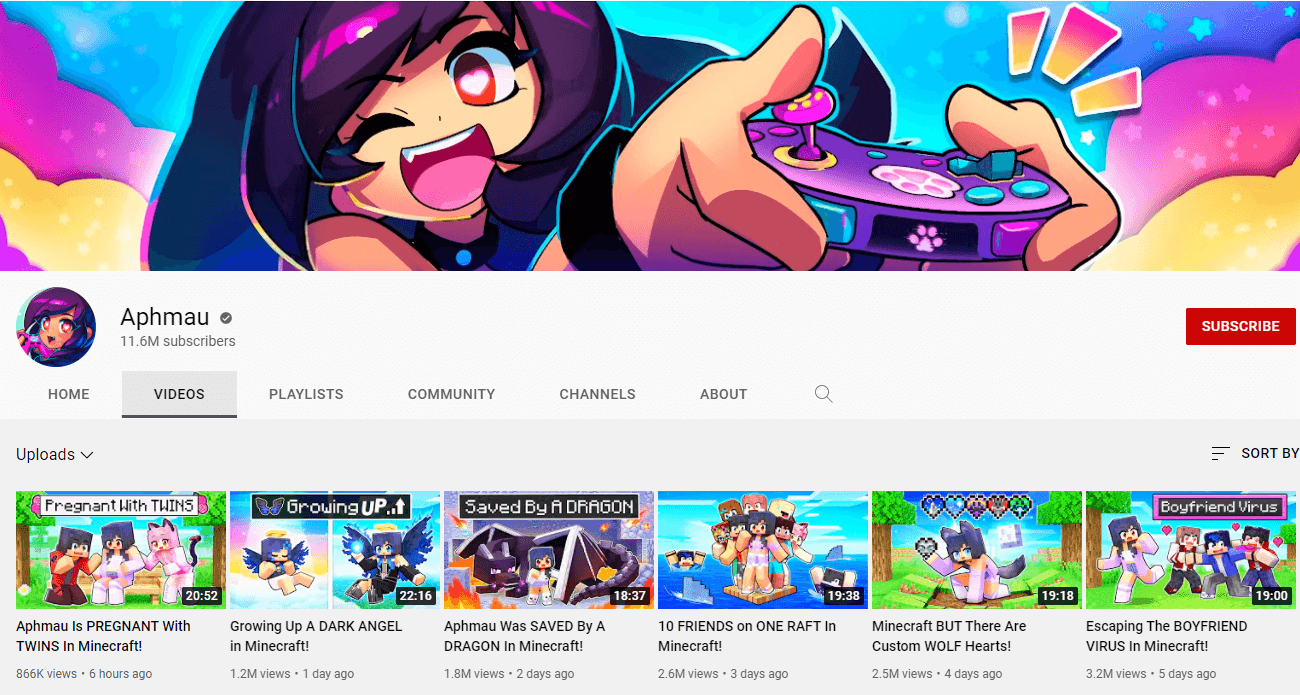 Famous Youtubers: Aphmau, Lemon Craft, CaptainSparklez!
---
15. Meal Preparation Day
Many people want to lose weight, so they become healthier and more beautiful. However, it is difficult for them to follow a diet plan without having enough time to cook healthy dishes. Meal preparation day can be one of the best choices on YouTube because many videos suggest more nutritious recipes that people want to try at home. Lucy Lismore is one of the prominent names in this category!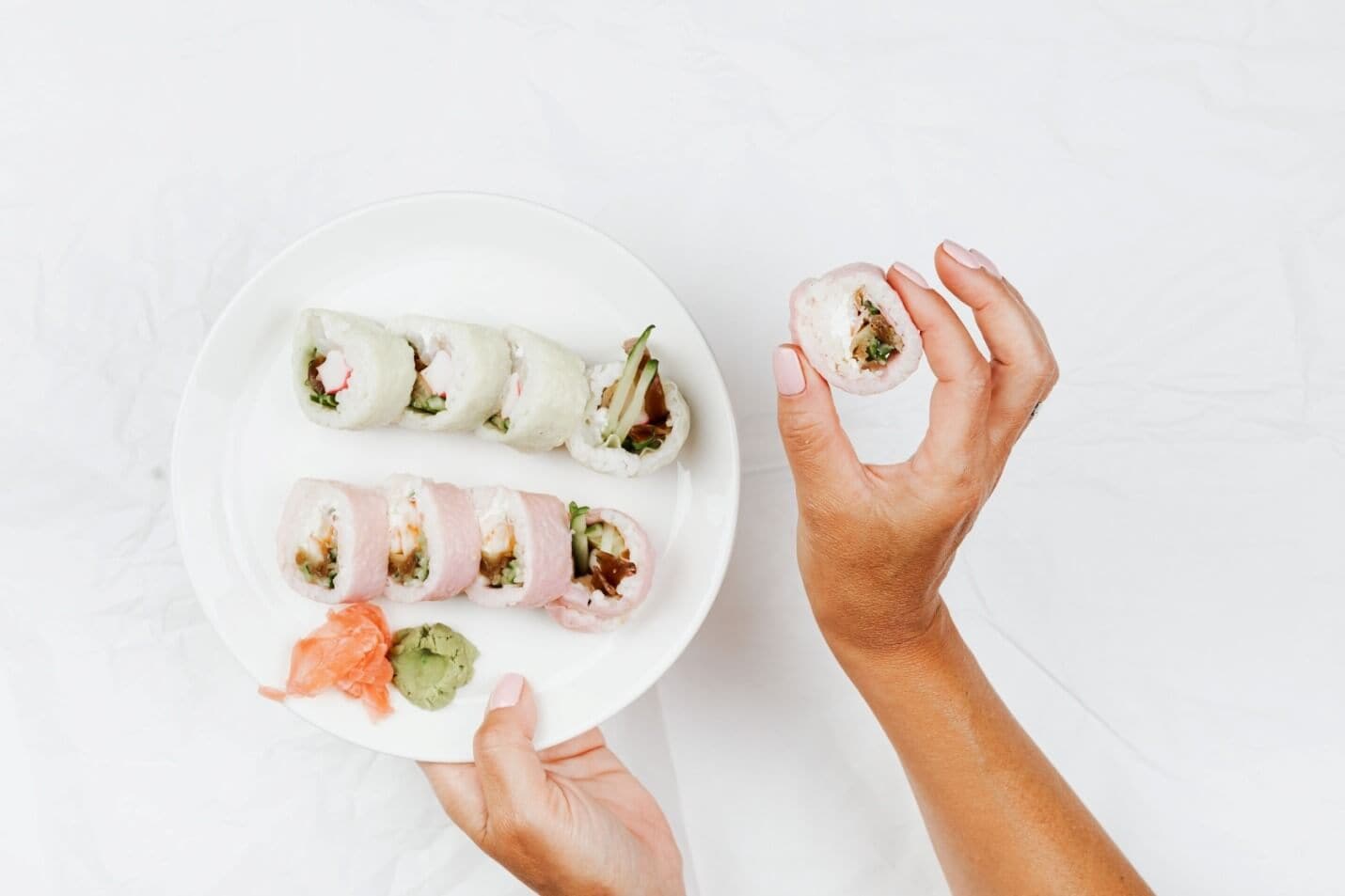 In general, these channels are incredible because they give us insight into what other people think about the stuff we do every day! And if you find yourself being an expert in any of these areas, then it's your time to make awesome stuff!