If you are one of the millions of people who watch game videos on Youtube, there is a new fun way to start making your own! Youtube allows any gamer to jump right into creating their very first video. Do you know? The gaming genre is trendy on Youtube and is poised to build massive momentum in the coming months.
And it's not only about gaming, but people have also made a career out of it, and they are earning millions while enjoying their favorite games on Youtube! Don't believe us? Let us provide you with some stats! Here are the top 5 gamers on Youtube! And see how many subscribers they have got over the years!
PewDiePie – 110M
JuegaGerman – 44M
Fernanfloo – 43 M
elrubiusOMG – 40M
VEGETTA777 – 32 M
Fascinating, isn't it? What is more impressive is that all of the Youtubers mentioned above are millionaires! Yes, Youtube has enabled them to earn millions of dollars by just playing games!
So if these facts have engrossed you and you always wanted to create a gaming Youtube channel and upload the videos! Your time has come. All you have to do is click the button, and your gaming channel is created! It's ready for you now, so jump in and gets started!
Part 1. Top Tips on Becoming a Game Youtubers
#1. Networking is Key
First and foremost, it's best to build a network of contacts. Reach out on social media websites such as Twitter and Facebook to find people in similar positions who can provide you with tips about your chosen sector. A good way of networking is by following other gamers on Youtube and leaving comments that show off your industry knowledge, and this shows that you are interested in what they have to say.
#2. Don't be Afraid to Ask for Help
Although Youtube gaming is all about being independent, its good practice to ask for advice from more experienced gamers about how they got into the industry. If you're too embarrassed or shy to ask, consider using a social media website like Twitter to talk more informally.
#3. Get Creative with Video Thumbnails
When promoting your video on Youtube, the thumbnail must be eye-catching and exciting. A good way of doing this is by creating a professional logo or setting up a Facebook fan page, and these methods will help your video stand out and attract viewers' attention. Additionally, you can make amazing and attractive thumbnails using Filmora X!
#4. Be Prepared to Work Hard
If there is one thing that every successful Youtubers has in common, they are all hard workers. Viewers do not enjoy watching videos that are poorly edited or rushed. If you want to stand out from the rest of the gamers, treat your work as a job and put time aside every day to promote your channel.
#5. Invest in Quality Equipment
The saying "You get what you pay for" certainly rings true when making Youtube gaming videos. It's imperative to make sure that you have an excellent microphone and computer when trying to build up your fan base. If the quality of your work is below par, people won't want to watch any more videos from you.
---
Part 2. How to Create Game Videos on Filmora Easily
If you haven't heard about Filmora X., it is a video editor designed with the most common editing features on the main screen, making it easy to attempt the most basic edits. But it also allows you to get more advanced if you want to, by allowing for custom Timeline Layouts, Custom Transitions, and Overlays, etc.
Now that you have decided to open a gaming Youtube channel, one of your concerns is how to edit game videos easily? The answer is Filmora X! If you don't have one of the latest, top-of-the-line computers, then your editing experience with Filmora will be enjoyable, as it is designed to be able to run on any computer without slowing down. Also, as a bonus, the video rendering is fast and does not take a long time to process.
Editing videos in Filmora is relatively easy to do and only requires a few buttons to get the job done. So let's jump, and we will provide you a step-by-step guide on how you can edit your game videos on Filmora X easily!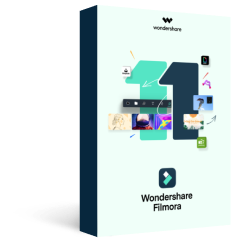 Key Features
Best video editing software for beginner and semi-professional, that comes with powerful editing skills like trimming, splitting, rotating, editing, etc.
500+ free special video effects to customize and create an awesome movie by yourself.
1000+ standalone effects downloading resources to make videos in all kinds of styles.
Record voice in real-time: you can have you voices recorded in realtime and instantly add them to the video files.
Step 1: How to Record Games on Filmora?
The best thing about Filmora is that you don't have to look for a screen recorder to record your gaming videos. Filmora makes this job easy for everyone as it allows users to record screens with high-quality pixels! Once you have opened Filmora - here's how you can do it!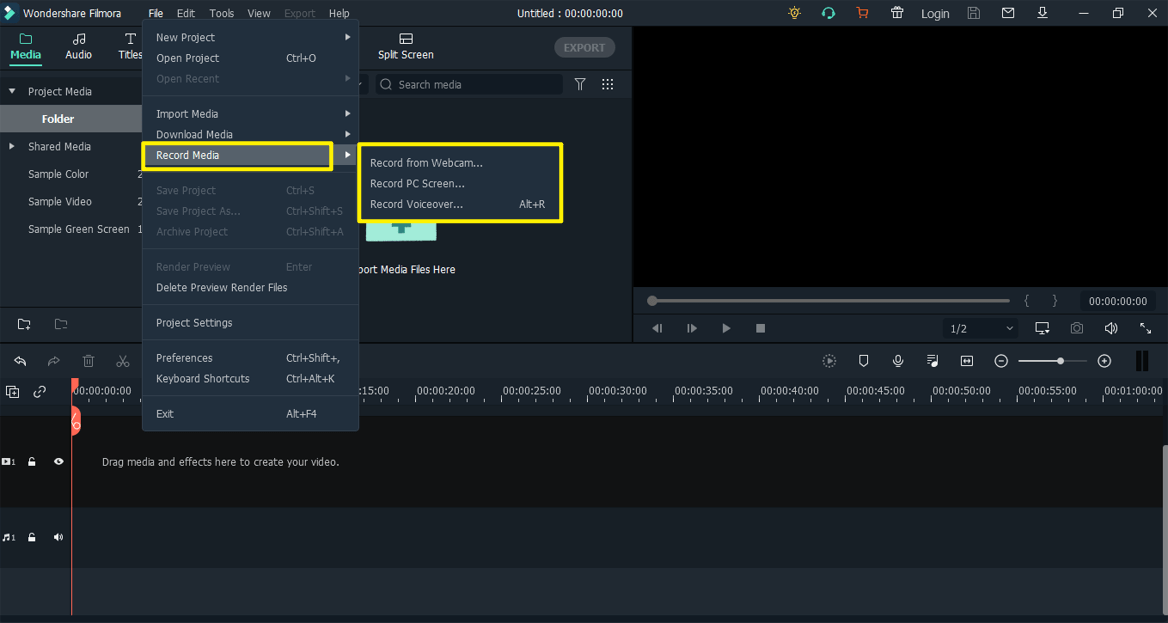 You can record with a webcam or PC; up to you!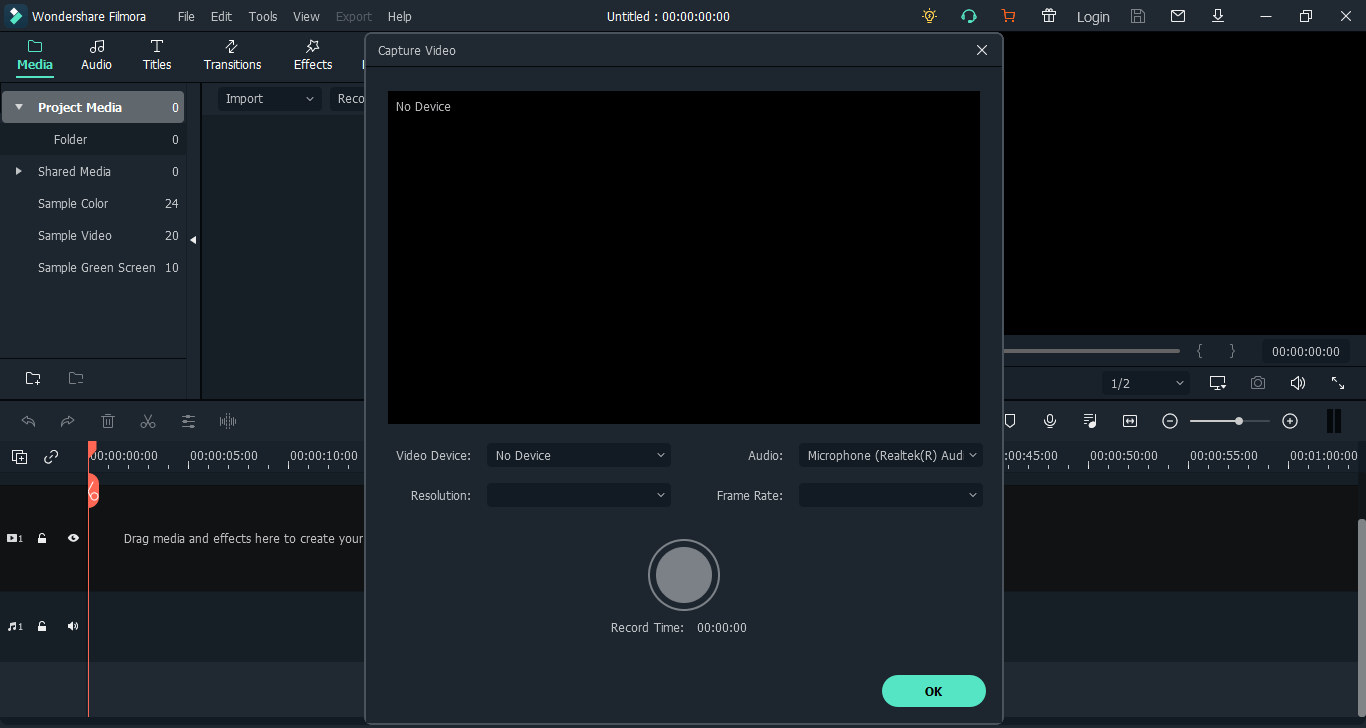 This will be the interface if you are recording with a webcam!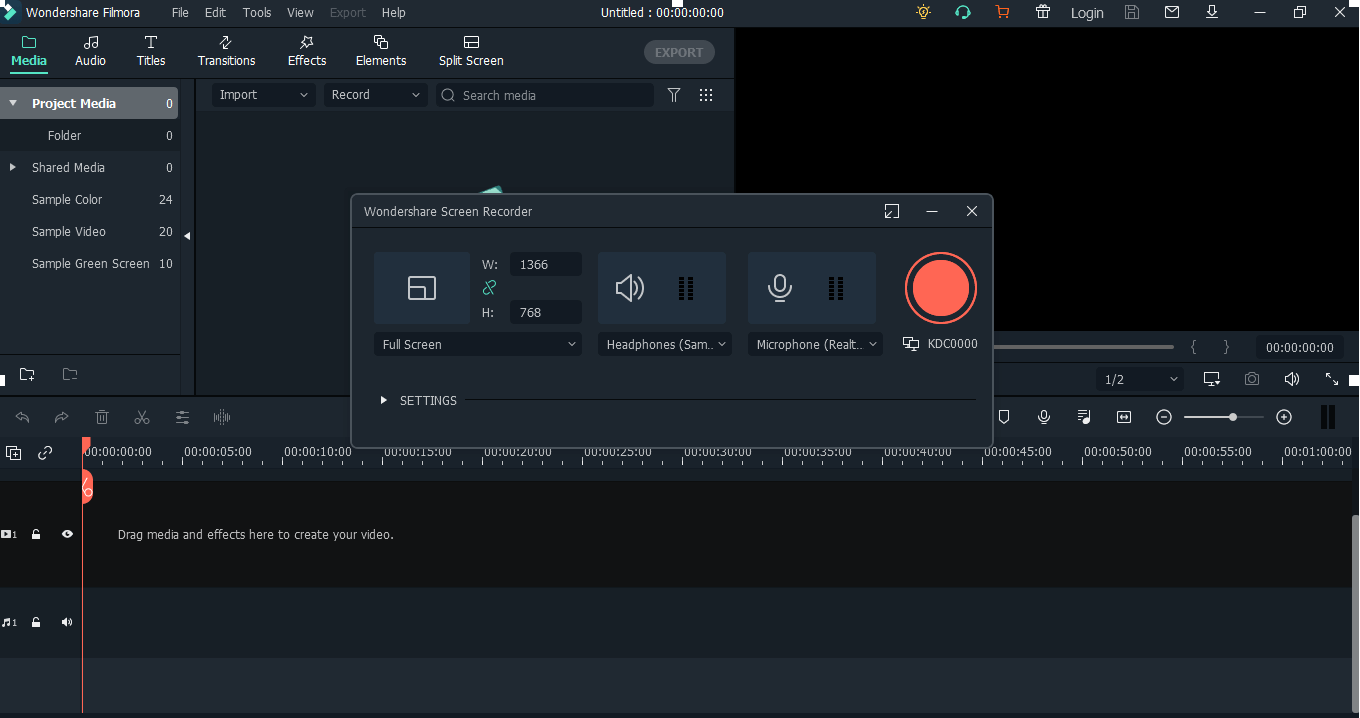 Recording with PC - Interface!
Step 2: Adding media files
Once you are done with screen recording, the next goal is to make that raw edited video into a classy video with special effects so that users can become hooked on it! But, first, let's add media files to the Filmora screen by clicking on "Import media files here.'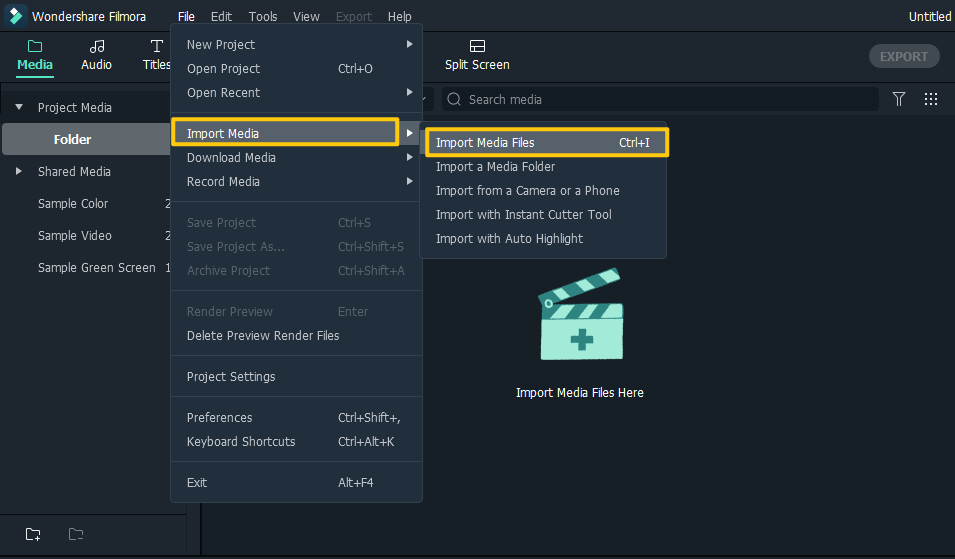 Drag the gameplay video to the timeline!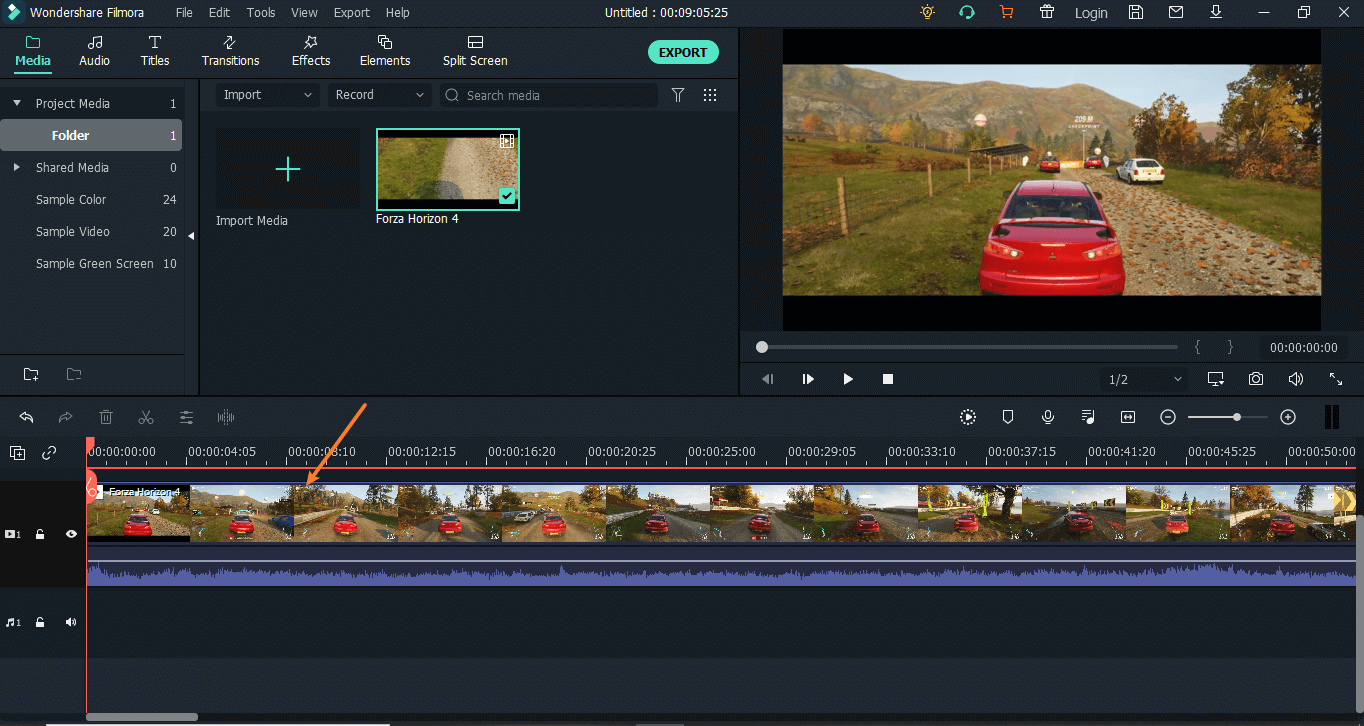 Step 3: Trim the Video
Now that video is added to the timeline. The next task is to cut out the parts we don't want in our final video. Trimming videos is an easy task, and you have to use scissors and cut any part you want.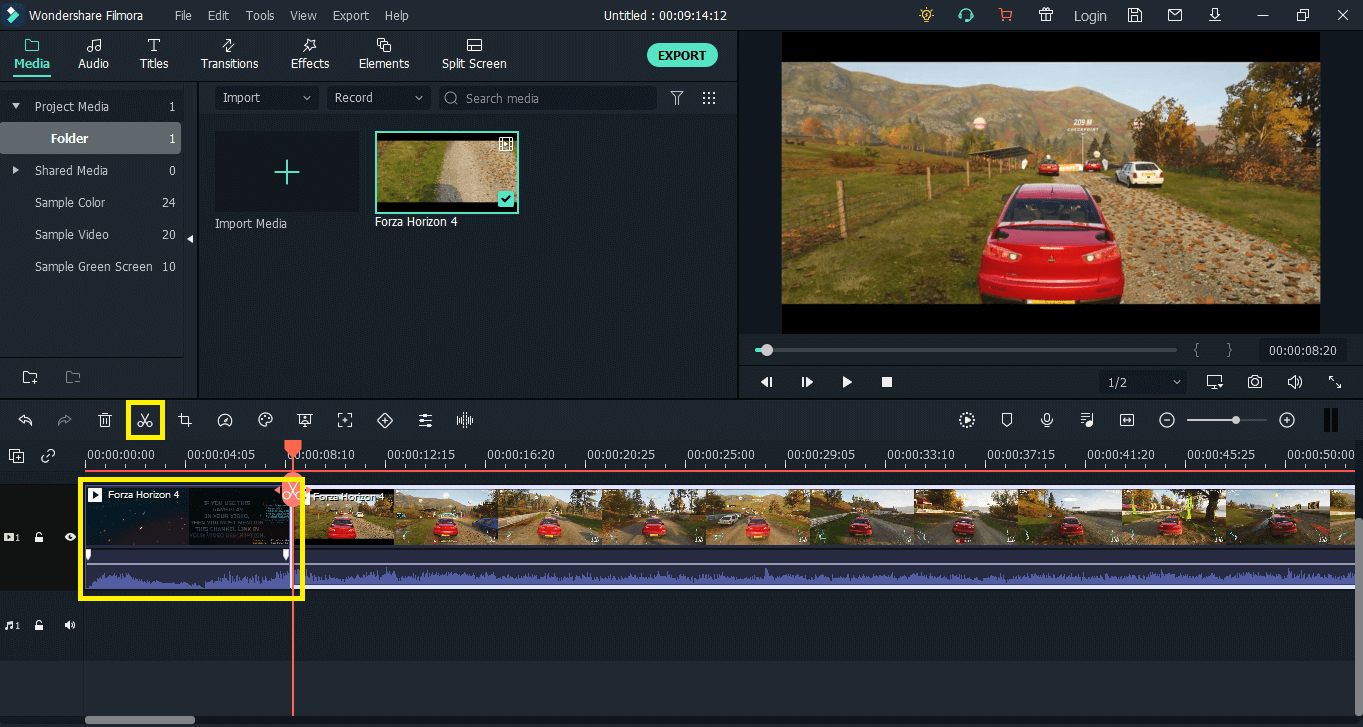 Here you can see using Scissor; I've selected the Intro part I want to delete. Once selected, click the delete button on the keyboard to remove it!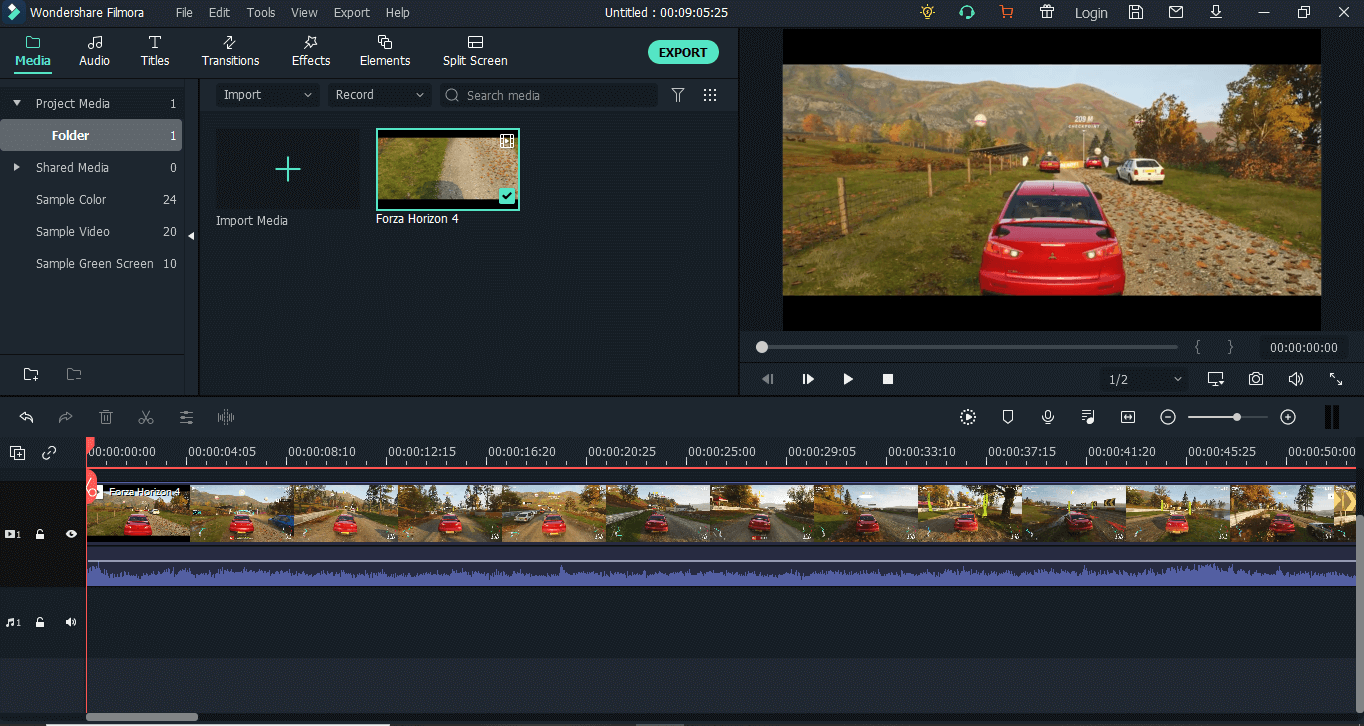 There you go; the intro part is deleted!
Step 4: Adding a title
Let's add a title to the video at the beginning. It will provide excellent awareness to the users!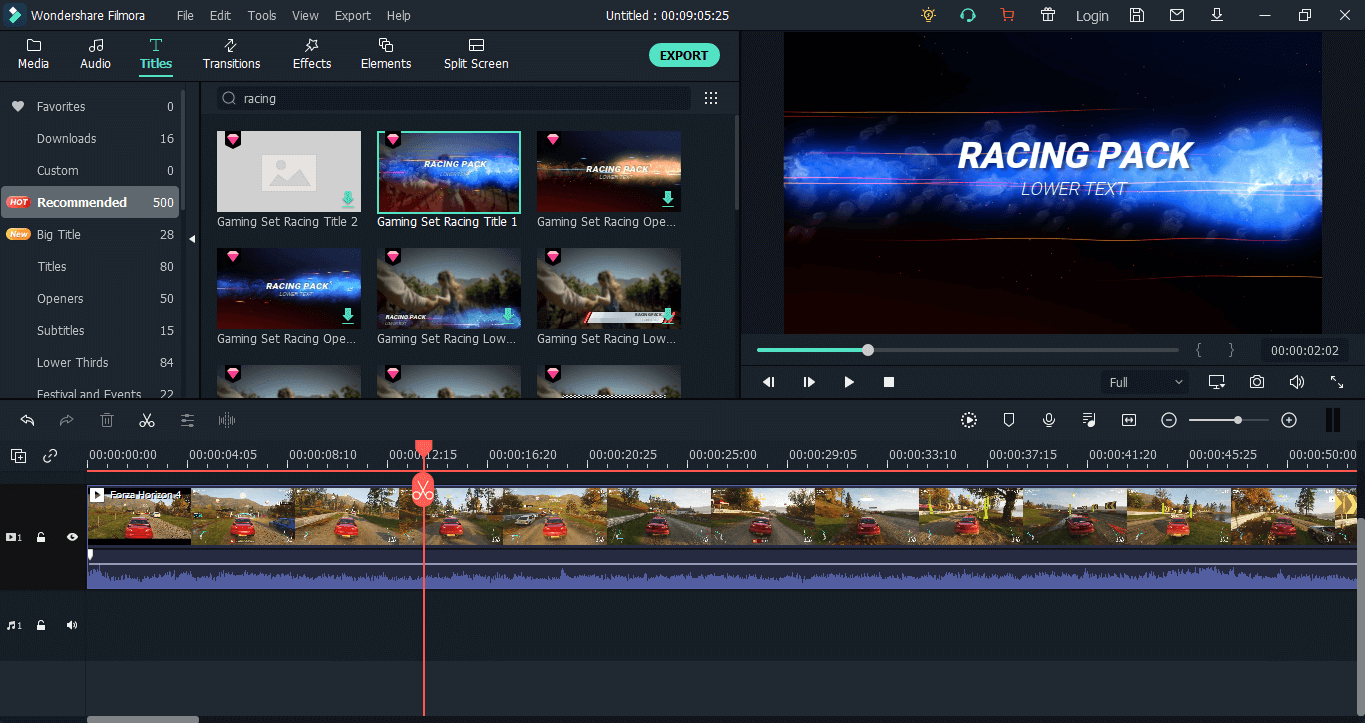 Filmora provides impressive titles, and you can use theme-based titles as well. Let's add this racing title to the video!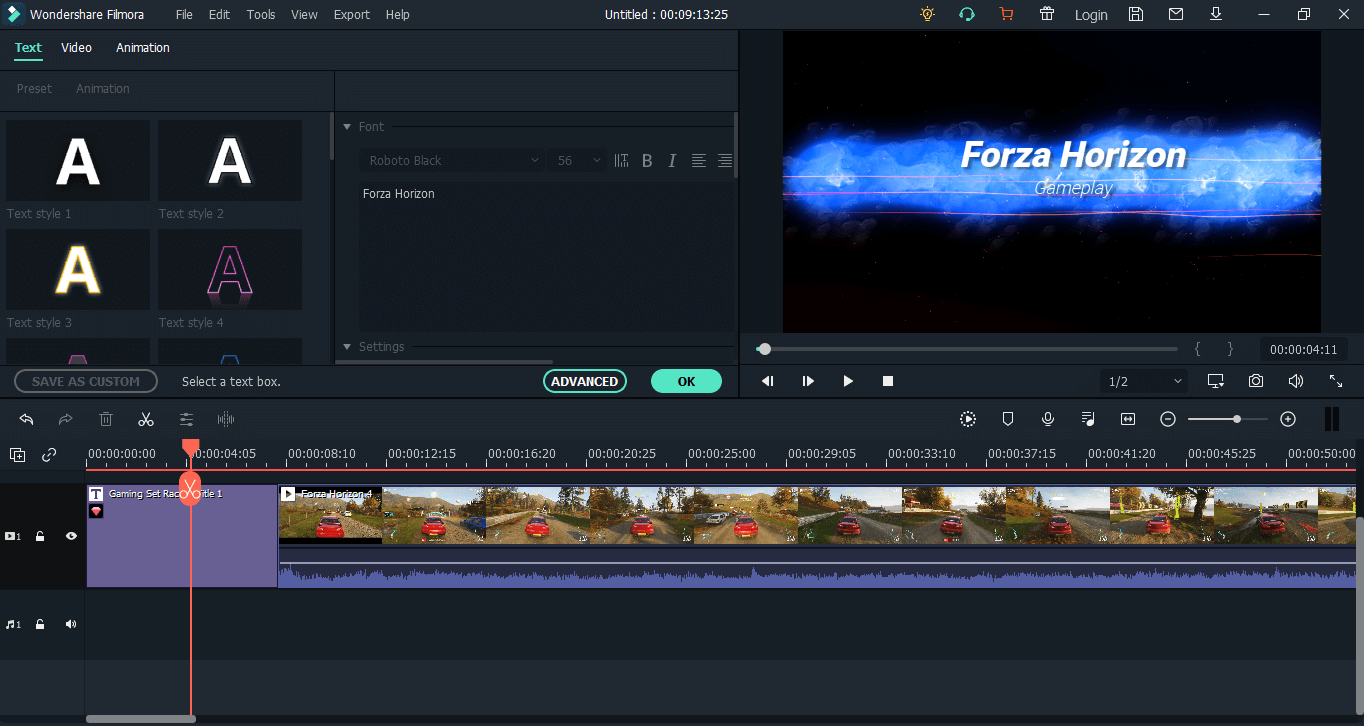 As you can see, I've added the title at the beginning of the video. Double click on the title, and you will be able to rename it!
Step 5: Add Music
We have trimmed the video, added a title; what's left? Music! Gaming videos are incomplete with music. Time to add some music to the video!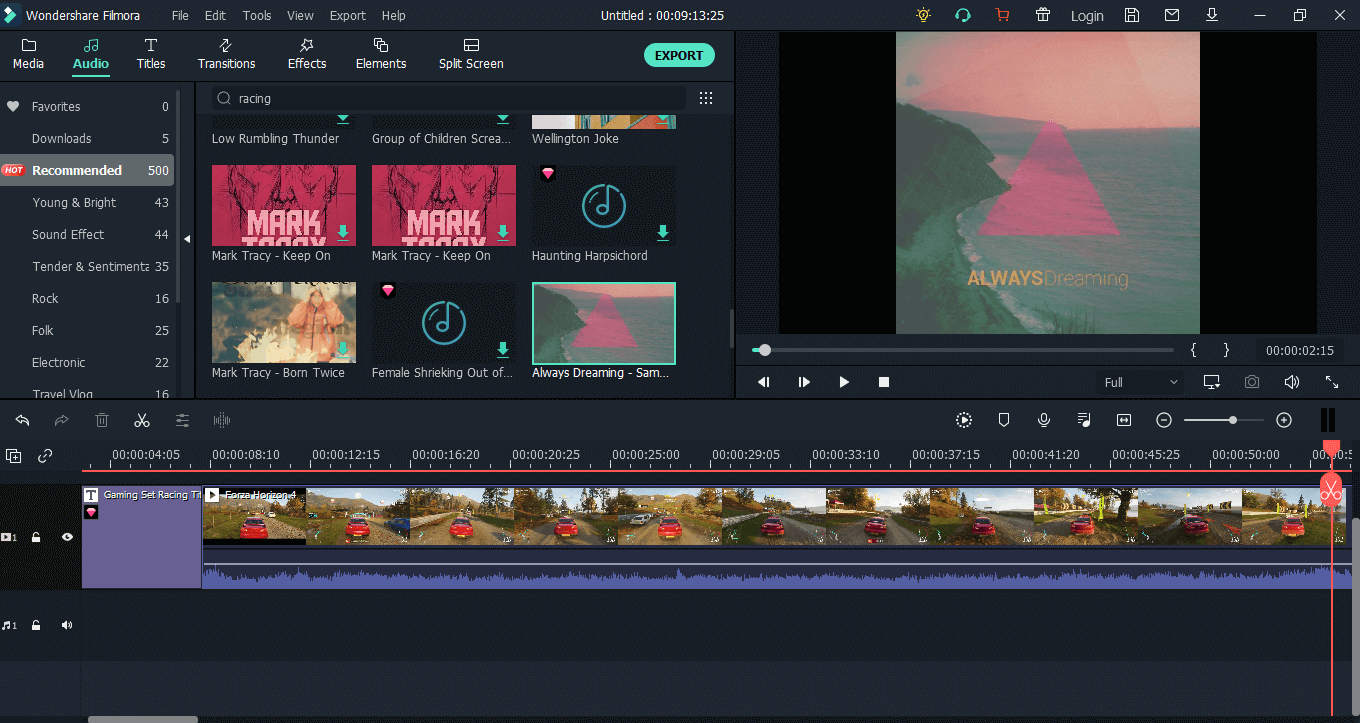 Filmora provides you with a massive library of music! Let's add 'Always Dreaming' to the timeline!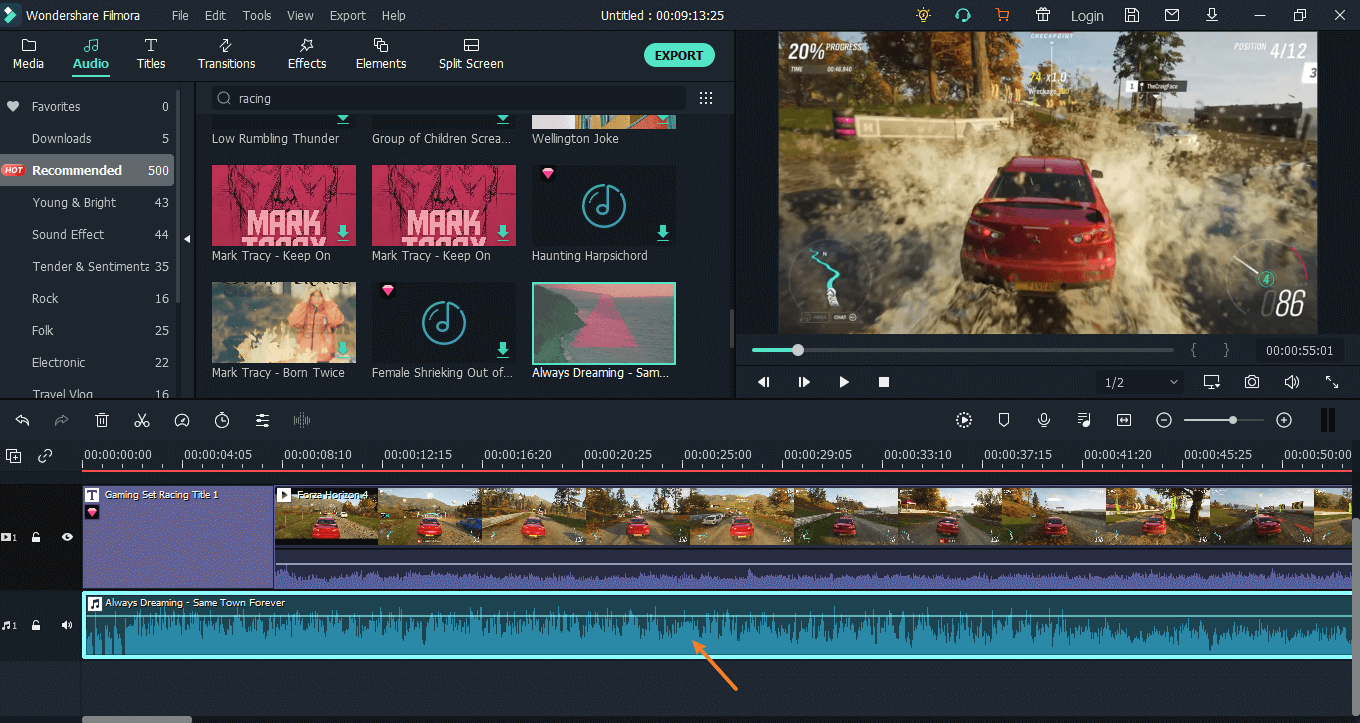 Tips:
There's a fantastic feature of Filmora known as Beat Detection, which is very handy for gaming Youtubers. Try it, and you will be in love with it!
Step 6: Adding Transitions, Effects, & Elements
It's time to make the video more engaging with unique transitions, effects, and elements offered by Filmora!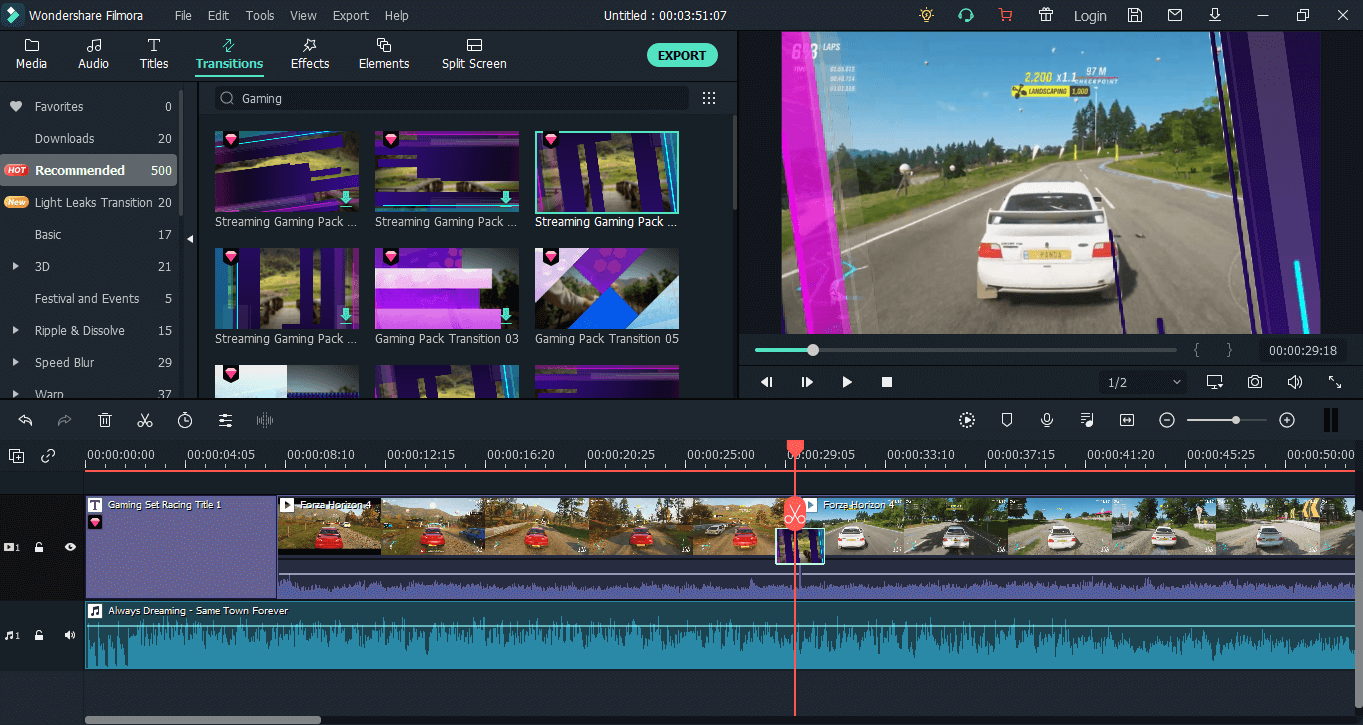 Add gaming transitions to shift from one clip to another smoothly!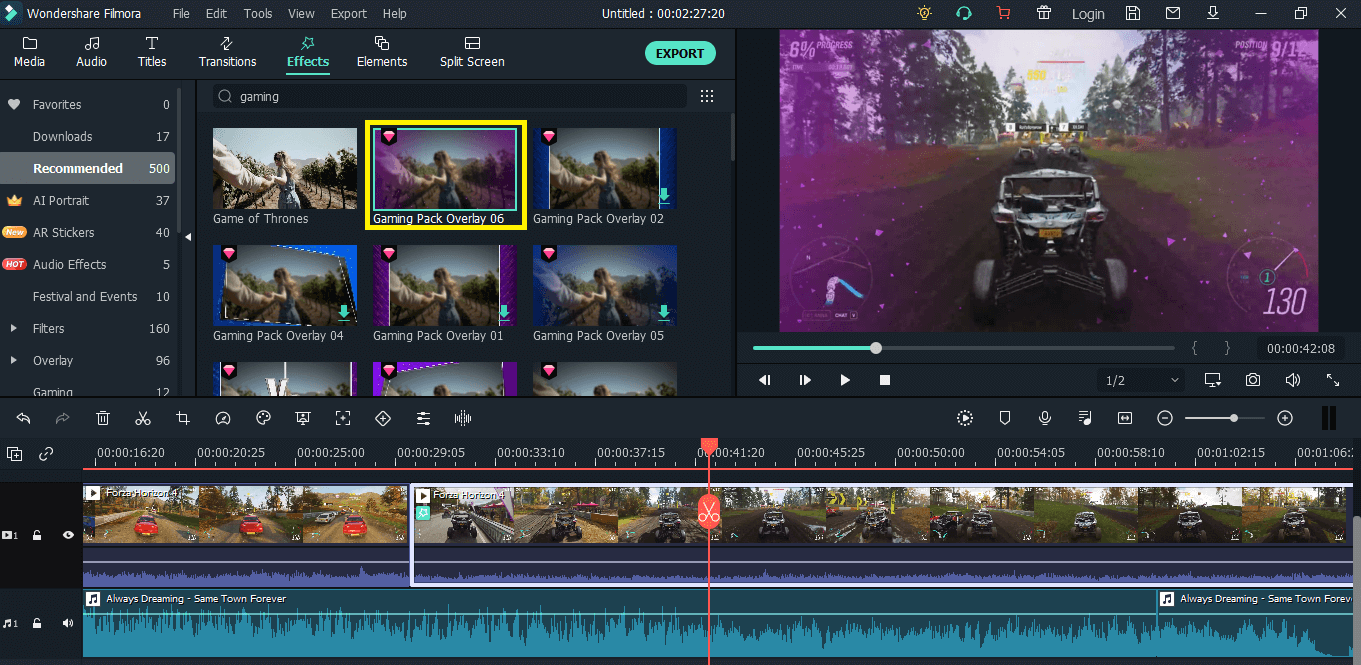 Adding effects makes videos more fascinating. Try out the Filmora effects; they are amazing!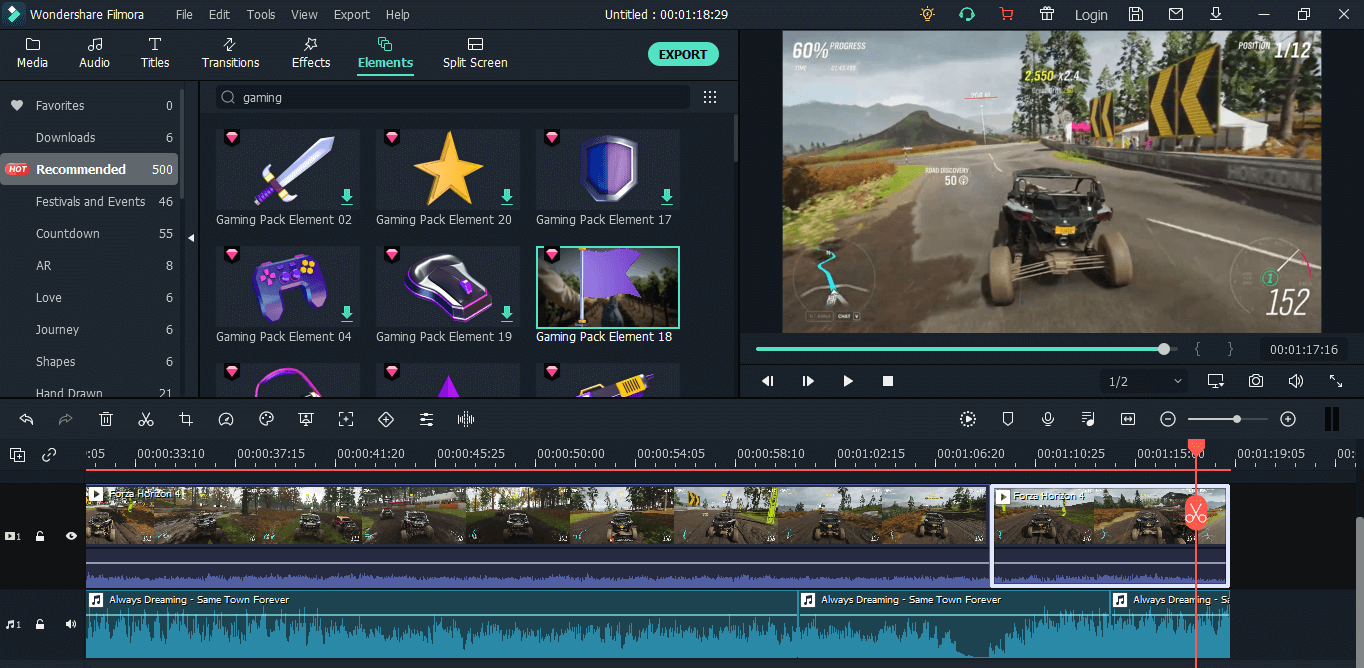 Don't miss out on Elements - they have their own charm in the video! I haven't added the element here, but you can see the library is vast for elements too!
Step 7: Export the video
As we have completed the video editing, wasn't it easy? Let's export it to the device. Also you can directly upload it on the Youtube Channel!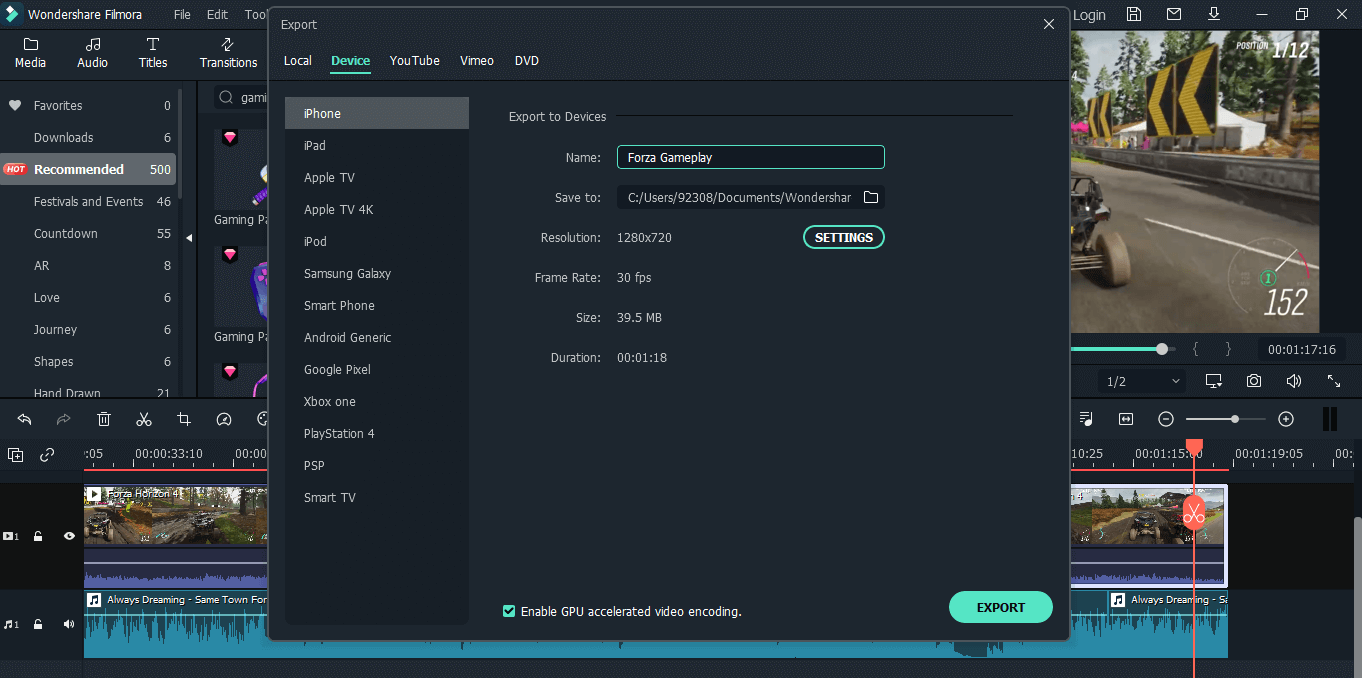 Congratulations on your first video. Wasn't it easy! As you have now taken a start, don't hold back. Use Filmora and edit videos, upload them on Youtube and start a career out of gaming! 
If you're interested in Filmora, watch the short clip below to learn more about what else you can do on creating gaming videos with Filmora. Then, start your journey of creating!
---
Part 3. Frequently Asked Questions
How to start a Youtube Gaming Channel?
Before anything else, how do we get started? First things first: You need a YouTube channel! After creating an account, you can start adding videos and such. We highly recommend that you create a new email account to use as your "YouTube Email"! Once your account is done, you can upload videos, and that's all. Isn't it easy!
Who is the richest game Youtubers?
When we talk about Youtube, a kid with a Youtube Channel called Ryan's World earned 80$ million in 2021! But he isn't a gamer, yet you can get an idea about how much money and industry is Youtubers in itself. When we talk about YouTube's richest gamers, some are PewDiePie, JuegaGerman, Ninja, and many more!
What are the most popular types of gaming Youtube channels?
The gaming genre is diverse in itself, and it is just not about playing games on Youtubers to earn you money. It will, but more ideas are also available such as gaming review channels, game-related vlogging, gaming commentary channels, and much more! See what's best for you and get a start on it!