Contents
5. Transfer Video to iPad
Of course you can use iTunes to transfer video from Mac to your new iPad. But if you wanna transfer video from Mac to your iPad wirelessly, this article will show you how to do it in detail.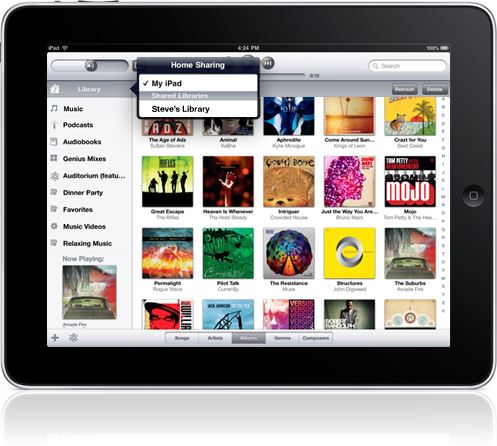 1. iPad Home sharing:
But this method only allows you to play video in your iTunes library, that means you didn't actually sync the video from your Mac to the device. Once the Mac shut down, you then won't be able to access to your iTunes library, neither play the video. If this meets your demand, you can go to How to Set iPad Home Sharing and Share Music to iPad to set your home sharing on new iPad.

2. Transfer video to iPad wirelessly via iCoud?
You might wanna use iCloud to do the work. Yes, iCloud is believed to make people use iTunes less. (Does this mean that Apple would do more to enable customers to do things more simply?) This is a service released for iOS 5 users to transfer documents, contacts etc. between iOS devices, Macs running Mac OS X Lion or PCs running Windows Vista or Win 7. (5GB for free, up to 50GB on a yearly paid plan) With iCloud, you can do mobile backup, document and data sync, location awareness, and purchase management.
But iCloud is not temporarily available for transferring or backupping videos. So you can't use it.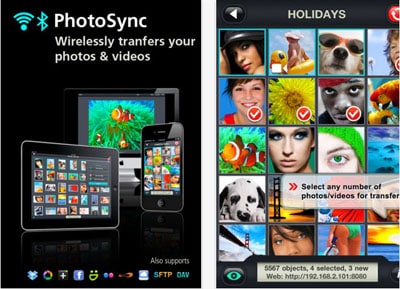 3. Transfer video to iPad wirelessly via PhotoSync
If the two above didn't help, you can use third party applications to help. To be frank, there are numerous applications developed some geniuses to transfer videos for iOS devices. For example, iTransfer for Mac can transfer and convert videos from Mac to iOS and from iOS to Mac. And here, to transfer video to iPad from Mac wirelessly, PhotoSync wins a high reputation.
Download iTransfer here!
To sync and play video on your iPad, you'll first need to make sure the video is playable on the device – for iPad, you can only play video in MP4, MOV, M4V and some particular AVI. So if your files unfortunately are in AVI, WMV, MKV or other incompatible formats, you have to convert video to iPad video before the transfer.
While your video is compatible with the iDevice, connect your device to the same Internet work with your Mac, open PhotoSync on your new iPad, then select the target video and start to transfer the video from Mac to the iOS device. There's no need to enter IP-addresses and wait for the the transfer to finish. You can let the transfer run in the background and play games or whatever on the device at the same time.