Contents
9. Connect Camera to iPad
So you have a camera and you have a new iPad. To connect your camera to iPad to transfer photos or video, there are two options: Note that some camera video formats (e.g. MTS video) are not supported by iPad. If so, you need a video converter to convert the video to be iPad-compatible.
Part 1. Connect your camera via iPad Camera Connection Kit
Apple provides an adapter named iPad Camera Connection Kit to enable users to connect camcorders and cameras to the iPad to transfer photos shot to the iOS device. This actually is a way to add SD card slot to the iOS device to connect SD cards or other devices including cameras via USB cable. The iPad Camera Connection kit costs $29.
But pay attention to this: Apple released an earlier iPod Camera Connector to connect camera to iPod and iPhone, but unfortunately, if you have purchased this one, you are unable to use it to connect your camera to your new iPad.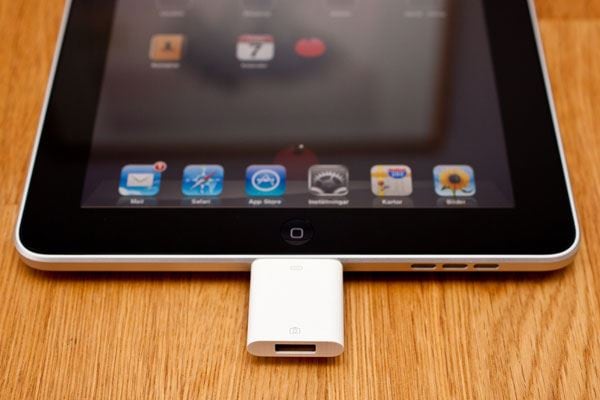 Connect the iPad Camera Connection Kit to your iPad dock connector port.
Plug the USB cable which is connected to your camera to the Kit.
Turn on your camera if it isn't powered on.
Enable the transfer mode on your camera.
Unlock your iPad
You will see the Photo app on the iOS device opens automatically, and the photos on your camera would be displayed.
Select the photos you wanna import: if you prefer to import all of these photos, tap on the Import All button on the screen; if some of them you wanna import from the camera to your iPad, tap on the photos and you will see a checkmark appeared besides the selected photos, tap on Import button. After the importation, you will see your camera photos on your iPad. Once you tapped on the Last album to view these photos, you then have created a new event at the same time.
If you wanna backup these photos from your iPad to the Mac, you can connect your iPad to Mac and launch iPhoto, and select the photos to sync to the iPhoto. Actually, if you have recorded some video with your camera, like flip video, you can also use iPad Camera Connection Kit to transfer these flip video to iPad.
Part 2. Transfer Camera Videos and Photos to Your iPad
To transfer camera photos and videos to your iPad, you actually can do in another way without using the iPad Camera Connection Kit: