Christmas is the biggest festival at the end of year. We will unite with our family and friends at Xmas eve, which makes us become closer and closer. Playing games together can also be a fun bonding activity that keeps you talking and basking in each other's company more than sitting in front of the TV, so gather the crew and get playing.
By the way, vlogging is a great way to create everlasting memories for your christmas night. If you want to make a Christmas vlog this year by yourself, Filmora the easy-to-use video editing software will be one of your best choices! Now, let's check what games can we play at the upcoming Xmas!
---
Part 1. 10 Best Games for Christmas Parties
1. Ornament Guesses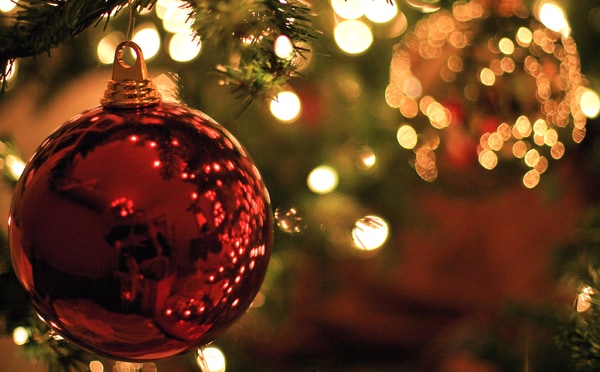 A great way to start with the holiday fun as soon as the guests walk through your door is to make them guess the number of ornaments and decorations on your tree and dedicate a small prize for the winner. This one can go as long as the party lasts; a party game appetizer, if you will.
---
2. Christmas Charades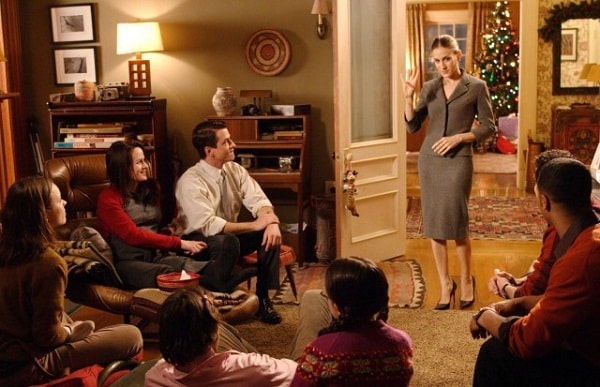 Charades are an all-time classic and pretty much the best ice-breaker for parties. Christmas charades will get your guests in the holiday spirit and all you need to do is make a great list of holiday movie names, and it's DONE!
---
3. Pictionary Relay – Christmas Style!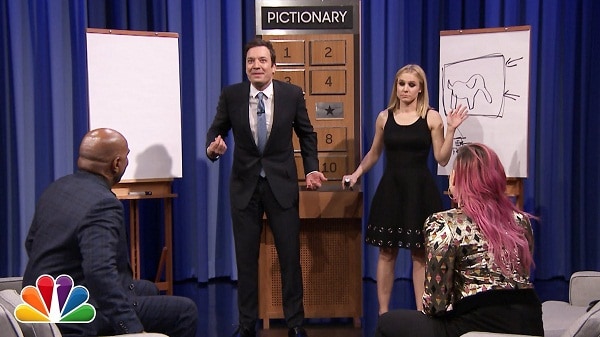 Pictionary is another great classic that can be improvised in so many ways that it's unimaginable. Just divide your guests into teams and get them to draw Christmas carols, as soon as the other team recognizes the carol, they'll start singing to claim their points. But wait, you already knew how that works. Oh, well.
---
4. Candy Canes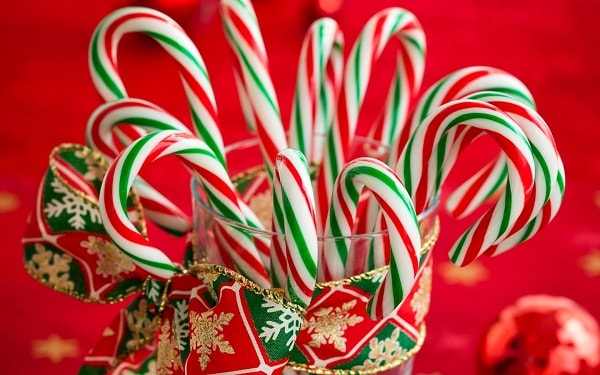 This card game is played almost like the game Spoons, but instead, you use candy canes; No spoons! All you need to ensure is that you have already stocked up on Candy canes, if you know what I mean.
---
5. Christmas Movie Trivia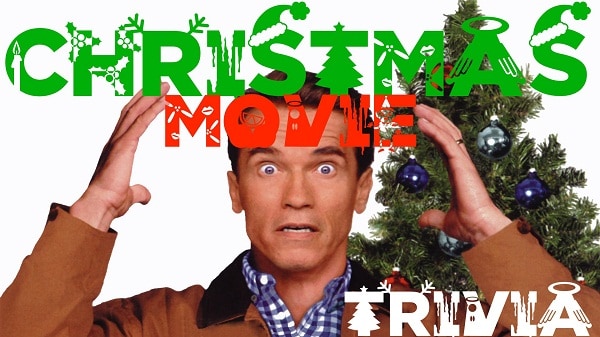 There are many printable trivia sheets that you can download and use for a movie trivia game that can keep your guests laughing and having fun all night long. Plus, you'll learn a great amount of facts about your favorite holiday movies!
---
6. Christmas Find Out Who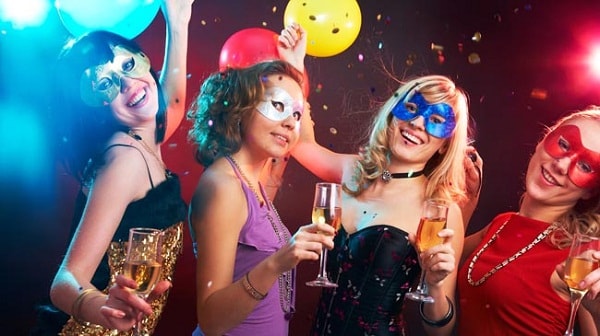 Another printable Christmas game that makes up for the best ice-breaker for adults at your holiday parties; It's all a matter of how fast your guests get to know each other, because one round of this game will have them all laughing out loud!
---
7. Christmas Movie Game + Drinking!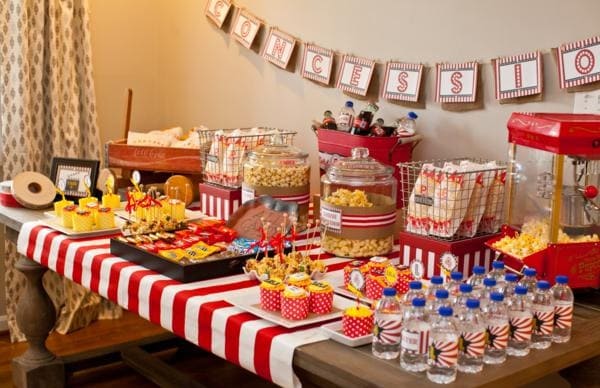 This one is an ADULTS-ONLY game, indeed. There are about a thousand Christmas movie drinking games that you can download, and just start playing. The sky is really a limit, and what can you lose? Everything's better with some wine in the belly!
---
8. Name the Christmas Carol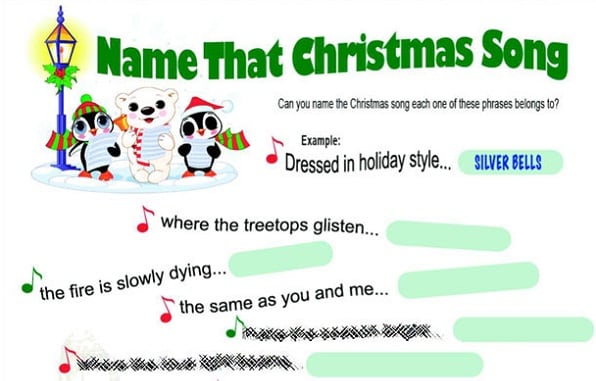 If you want a brainer for your friends during the holiday parties, this guessing game can be a whole lotta' fun! The directions are easy and simple, and you can find detailed instructions right here as well. If you are having a more sophisticated get-together, this game is the one to go for.
---
9. Christmas Photo Props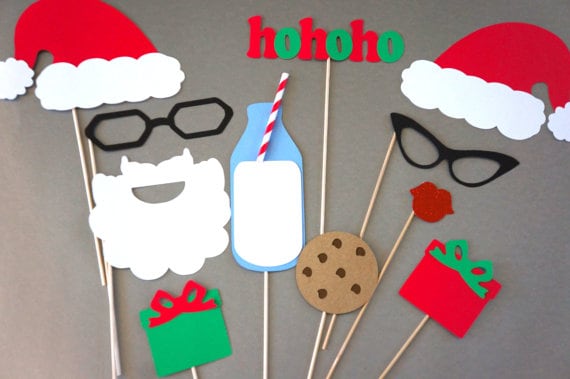 Print out some photo props to add some quick fun to your party. Things like a Santa hat, Santa's beard, antlers (from reindeers, DUH!), and a number of other fun props can be used for your holiday photos. And if you're lucky, you'll capture a good one to turn into your very own holiday postcard!
---
10. Two Truths and a Lie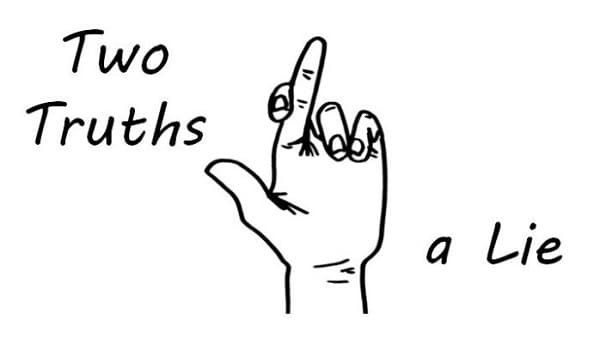 Another very popular ice breaker; this game adds a twist to your party. You can simply set a theme like "Funniest Christmas Gifts Ever Received" and have all your guests participate by telling two true instances, and make one up. Then, all the other players will have to guess which one is the lie. Great isn't it? Well it sure is!
---
Part 2. Top 10 Christmas Games Online
If you are hosting a crowd that's more into visual entertainment that interactive games, why not try these great Christmas video games? Here's a great list to keep you excited and power-packed all through the holidays. Christmas themed games are a naturally great ways for developers to burn some oil during the holidays but there are a few great video games that can bring some intentional Christmas cheers to your party.
1. Christmas Nights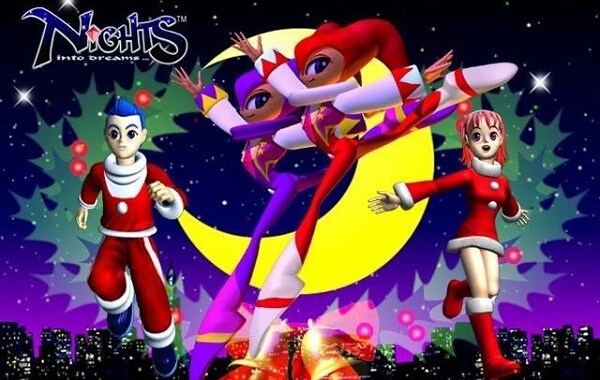 This is an expansion of Sega's Nights into Dreams, yes, let that thought sink in. the game was released back in 1996 December and it's still a rare find! The game follows the lead characters Claris and Elliot who navigate through the twists and turns of Spring Valley and uses Saturn's internal clock. Environmental elements change depending on the date and time of year set on the game, and we still look back at this winner fondly when we list down the best Christmas games of all times. It is racing video game developed by Nintendo from the trademark of Super Mario series. In this game players compete in go-kart races, selecting the characters from Mario series.
---
2. Christmas Lemmings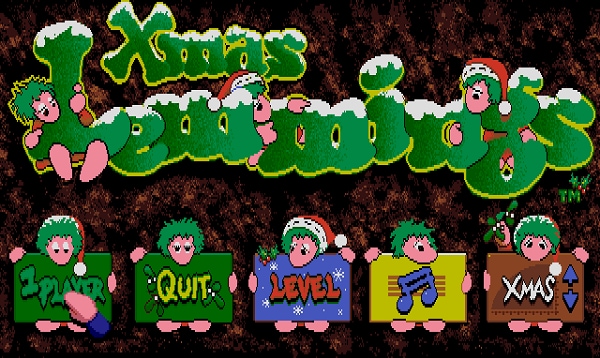 Lemmings was a game that was released originally in 1991, for Amiga, and it became a huge success as soon as it hit the stores. This great puzzle game has since then been reinvented for a variety of systems and can be held accountable for inspiring an endless line of sequels. Players will need to guide self-destructive Lemmings as they march through snowy landscapes in Santa suits.
---
3. Elf Bowling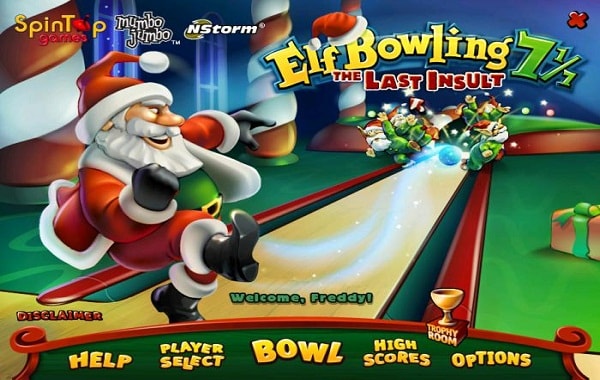 This game came out in 1998 for PC, and it poses Santa against elves on strike! Yes, you can enjoy being Santa as you solve these labor disputes while tackling other challenges coming your way before its time for Christmas again. Sequels of this game even had elves with the power of a might fart, and it gets funnier and more exciting with every minute you spend playing. This series is so successful that you'll enjoy every bit of it till the end.
---
4. Santa's Xmas Caper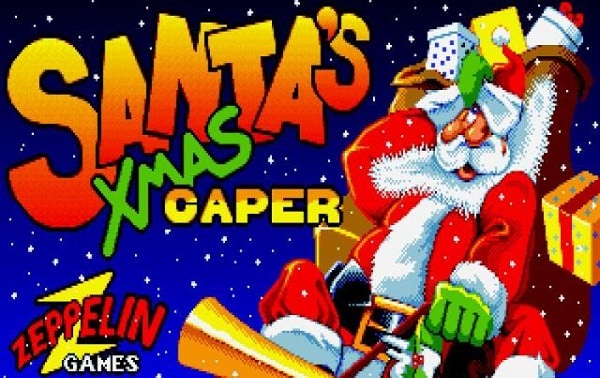 Zeppelin's games have always remained on our top list for a long time, and all for good reason. The 1990 Commodore 64 title Santa's Xmas Caper is a game where Santa's pudding is drugged by his elves, leaving him a little too hammered to maneuver his sleigh. It's a lot of fun and the game-play is actually very engaging. A greatly rare game for your Christmas party guests, if you will.
---
5. Snatcher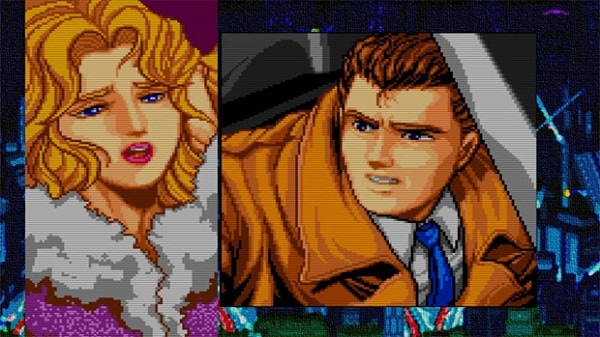 This was the second game directed by Hideo Kojima from the Metal Gear, and it borrows a lot from great movies like Terminator, and Blade Runner. Gillian Seed battles a group of evil robots called the Snatchers and this adult game packs a lot of violence and sex, so it's a great game for mature players looking for some holiday fun.
---
6. Frosty's Busy Night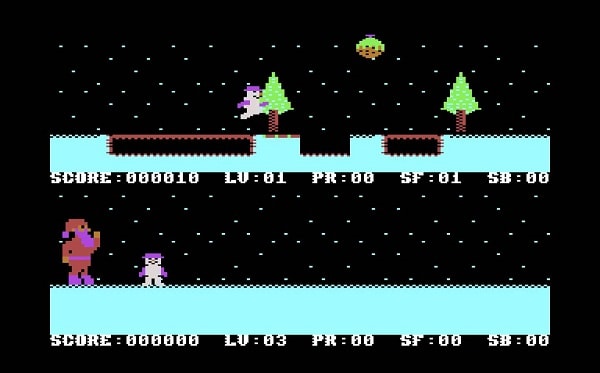 As we all assumed, Frosty had a great life up in the North Pole alongside Santa Claus but this game states otherwise. Published in the 1990s, it took over soon after and is a great game for people who tend to get a little more competitive and creative. Frosty's upturned story is intriguing and challenging, and players could actually enjoy this game free in the past, but today it's almost an artifact. Have fun with all your friends this season from the comfort of your home.
---
7. James Pond 2: Codename RoboCod
The second James Pond series poses the super agent against a nicely designed nemesis, who has escaped and conquered the North Pole, including Santa's workshop. The villain holds all the elves hostage and RoboCod helps Pond achieve obstacles while making his way through almost 50 levels of pure excitement.
---
8. Daze before Christmas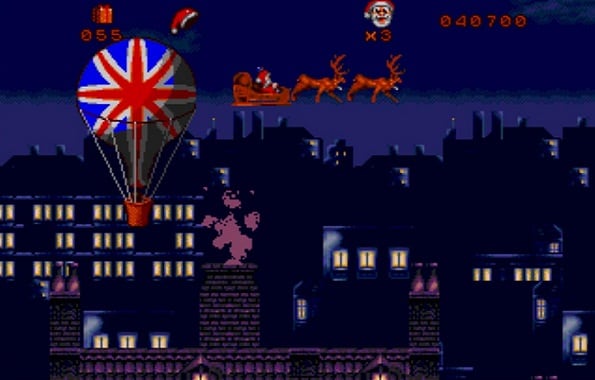 This game was released in 1993, and it is another game where Santa's workshop is hijacked by a number of bad guys. A jolly elf must battle with the challenges and collect presents to use them as weapons. Santa is also entitled to a power-up with a cup of coffee in this game, and the whole action packed ride is quite enjoyable. You can also expect a lot of violence, which is great considering you're hosting an adult party.
---
9. Special Delivery: Santa's Christmas Chaos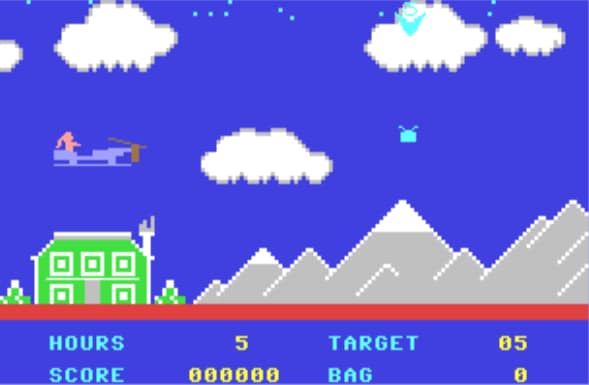 Santa's Christmas Chaos was launched in 1984, and you will find here again that some disastrous force has disabled Santa from carrying out his Christmas responsibilities. You know what happened? Yeah, Santa overslept and now only has a few hours to deliver all the gifts! The Saint Nick must bravely collect all the presents and deliver them in time while avoiding demons, and monster children. It could definitely ruin Christmas for your children, so make sure they're all tucked in before you start playing.
---
10. Santa Claus Saves Earth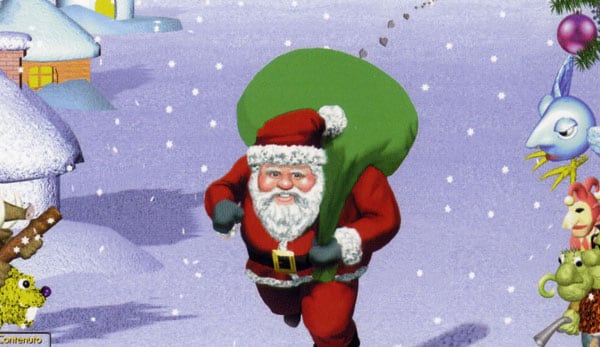 This game features Santa preparing to deliver all the Christmas goodies to little girls and boys all over the world, but the wicked Nilam transports Santa to another land, holding him captive and creating a big problem. Santa must battle with the strangest army of cavemen, cowboys, and what not to escape in time to make sure all the presents reach their rightful destination. This game is great for adults but there is still enough violence to keep your young ones away, unless you aim to shatter their belief in Santa for this Christmas.