Does VLC Player Have a Zoom Feature for Videos?
There is no zoom feature that you will come across in VLC Media Player to edit videos but you can do it from the keyboard. We will show you step by step how to zoom in or out a video in VLC Media Player and introduce another great video editing software can be easily used to zoom video.
Part 1: How to Zoom in on a Video with VLC Media Player Alternative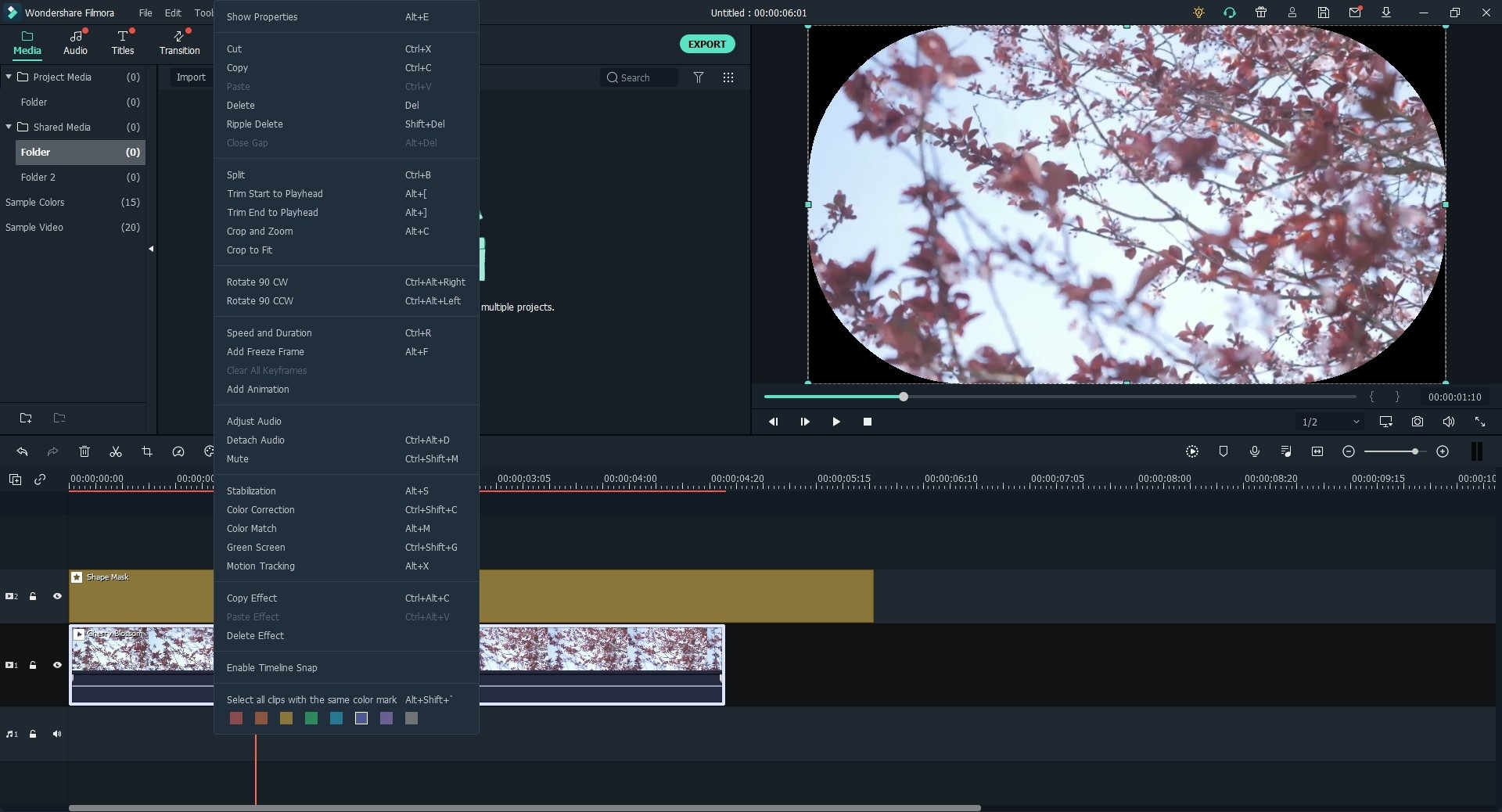 Filmora Video Editor is a great VLC Media Player alternative. It is very easy to use and offers you all the tools you need to create a nice video: trimming, cropping, splitting, merging and a variety of effects: filters, overlays, transitions, motion graphics, split screen, and so on. Zooming a video is super easy with this video editing tool.
Various special effects including split screen, green screen, and face-off features are also available.
It has over 300 video effects that allows you to be more creative using themes on love, the internet and pets
Great-looking animated titles can make your video stunning and special.
It includes advanced editing power to Mac users with reverse playback, video stabilizer and pan and zoom features.
User Guide to Zoom in a Video in Filmora Video Editor
You will always have it easy zooming video on Filmora Video Editor. The first requirement is having a Mac system and then installing the program into it. You will achieve nothing tangible unless these steps are followed strictly.
Step 1: Import video to the program
Now you should import video to the program first. To achieve this, you can touch the "+" icon to browse your computer. Or you can directly drag and drop your video to this program.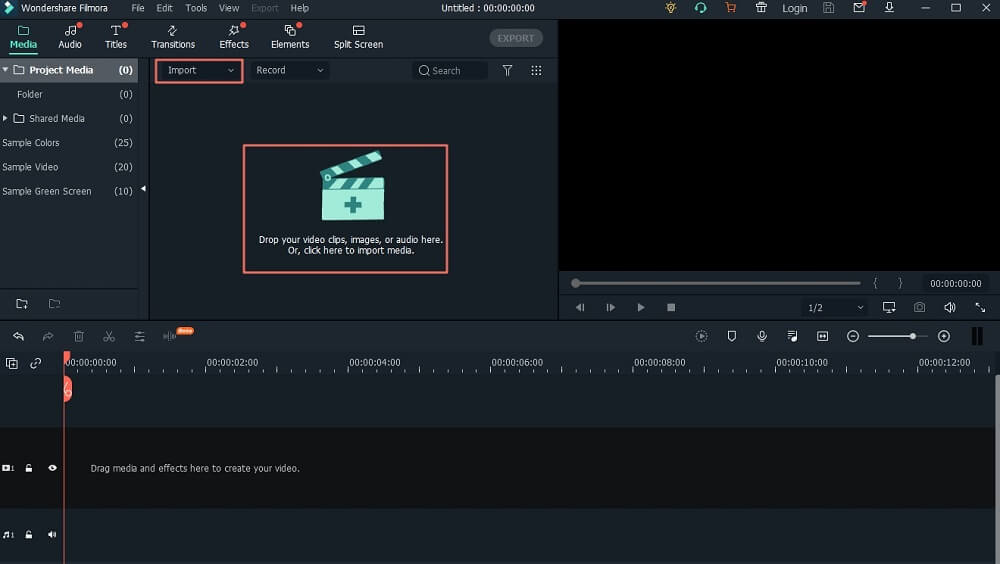 Step 2: Drag video to the timeline
Here you can easily drag and drop the video to timeline.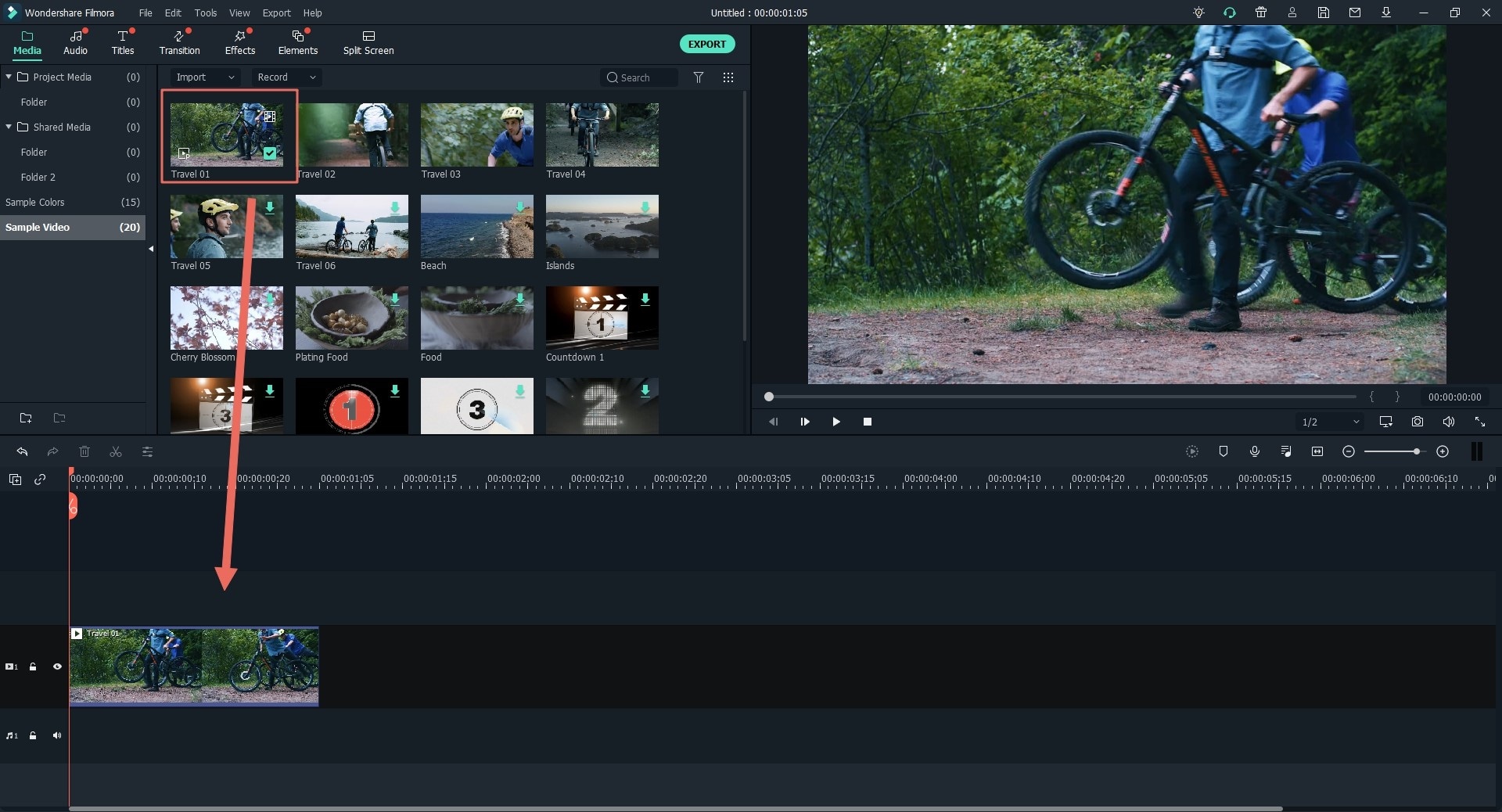 Step 3: Crop the video
Right click on the video file, it will show a drop-down menu. Please select "Crop" option. Then it will pop up an editing window.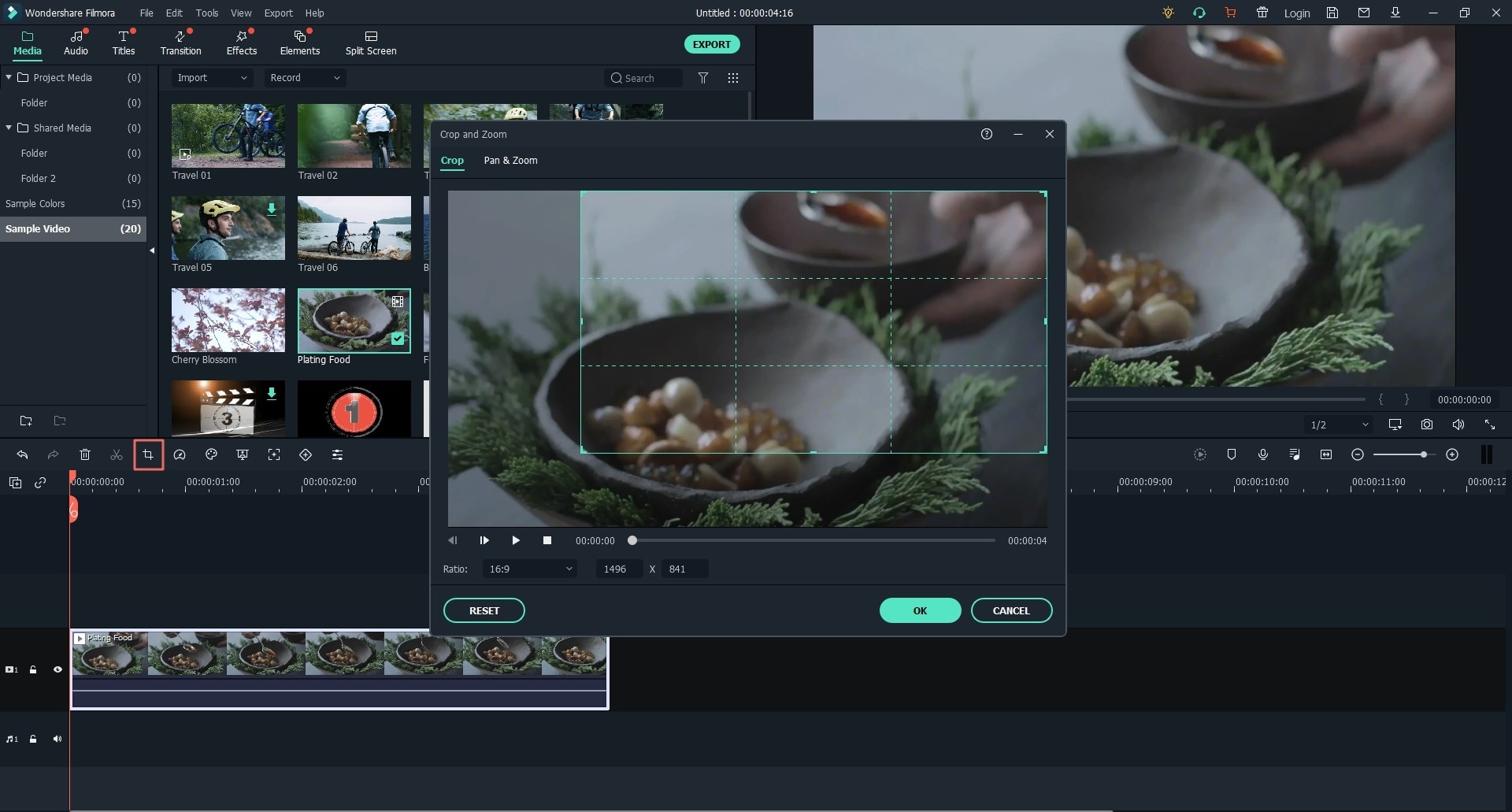 Step 4: Zoom in the video
In this step, you can zoom in on the video by cropping it. And you can click "OK" to complete it.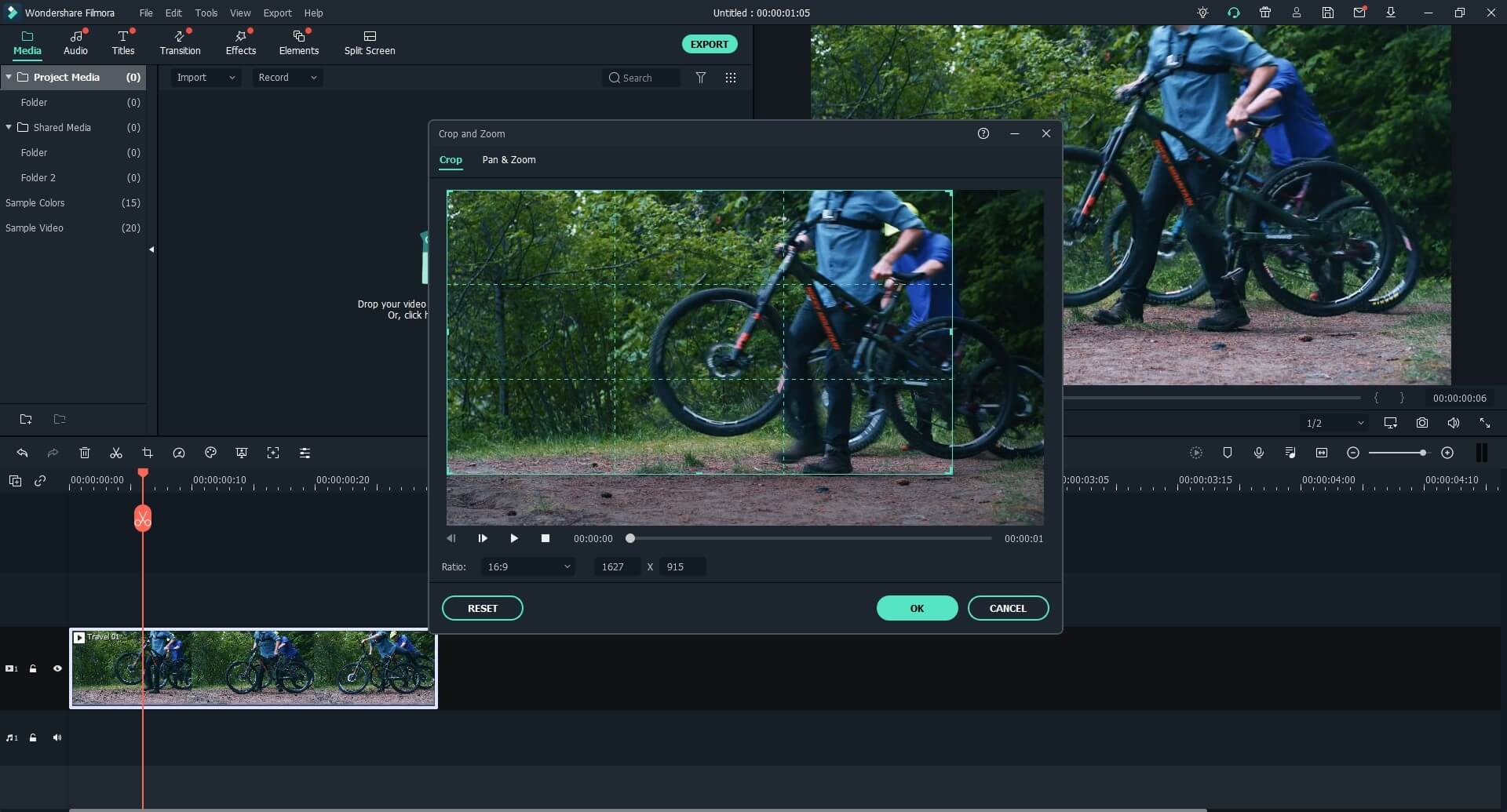 Step 5: Export the video file
Want to save the zoomed video? Just hit the "Export" button and then select your ideal way to save the cropped video to finish the whole process.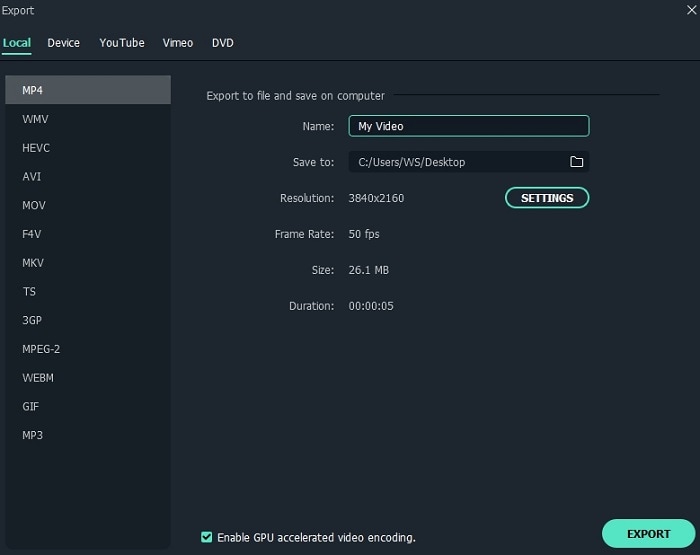 ---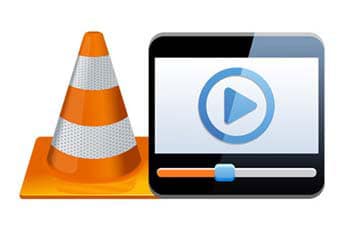 One reason for zooming a video is to get clearer view. Using a VLC Media Player will give you the advantage of achieving that more than any other program can offer. The following procedures will require your attention in getting successful.
Step 1: Begin by launching the media player and opening file or files to zoom. The next step will be clicking on "control" key of the keyboard followed by "E" for the video effects tab to pop up.
Step 2: Once the video effects tab is open, look for the "interactive zoom" icon to click and it will be checked immediately.
Step 3: There will be a tool showing up and it is the one to use in zooming the video. The manner in which you use the tool will have a great impact on whether the zooming action is successful or not. You have to be very careful not to mess up. If you are not satisfied with the zoom level, there is always a second chance to repeat the same steps. This will allow you to zoom your video either in or out until you have achieved the desired zoom level.