VLC is very popular multimedia playing software in the market, but do you know, it is more special than other media players because VLC can also be used as a video editing tool, such as cut, rotate, and merge videos in VLC.
In this article, you'll learn how to merge multiple videos into one in VLC player.
The best part?
Well, this article is not going to only show you how to merge videos in VLC, but also in the best VLC alternative software - Filmora Video Editor. You can compare VLC and Filmora, and decide which one is more suitable for your own needs.
Now, let's get started...
VLC Merger - How to Merge Videos in VLC with 3 Simple Clicks?
Step 1: First, you should Launch VLC media player, then you click on the "Media" menu, now click "Open Multiple Files..." from the menu.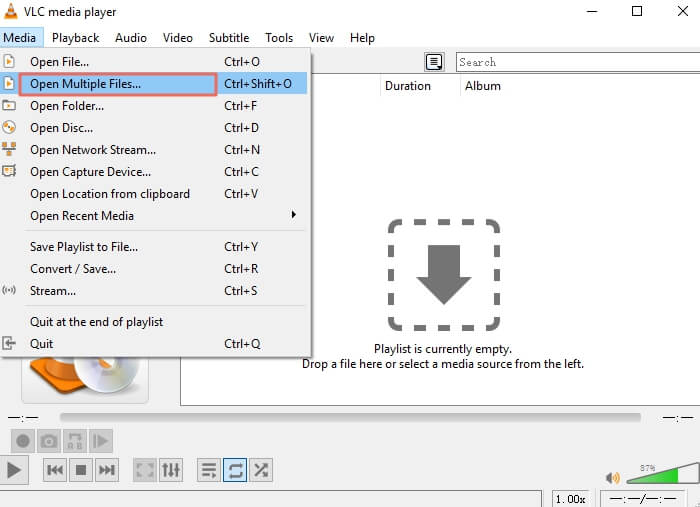 Step 2: After that, you click on the "Add" button under the "File" tab, to add the files which you want to merge. Then, you should go to the Play button and click on "Convert" from the menu.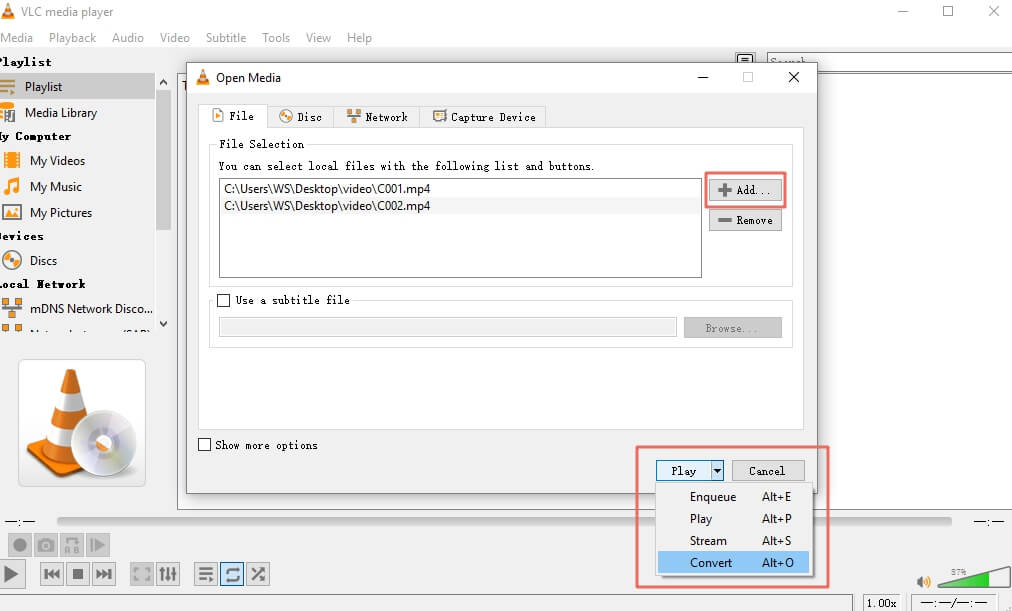 Step 3: Now you can see to set the location for saving files location, you can choose to save your merged video anywhere on your computer.
If you also want to know some free online solutions for merging videos, please don't miss this review:
- Top 10 Apps to Merge Videos into One
BONUS: In fact, VLC gives you more options on video editing, such as doing slow motion, crop or rotate a video, etc. Enjoy with this awesome software!
---
Filmora Video Editor - How to Merge Videos in VLC Alternative?
If you face any problem to merge videos in VLC media player, then I think your first choice should be Filmora Video Editor. You can merge videos with this program very easily. Filmora Video Editor is the best alternative to VLC.
Step 1: Download and launch Filmora Video Editor
After downloading and installing Filmora Video Editor on your computer, directly launch it.
Step 2: Import videos to the program
Now, click the "Import" button. Then you can add video clips, audio clips, and photos for merging videos. You can also import these media files by dragging and dropping from your folder in the program.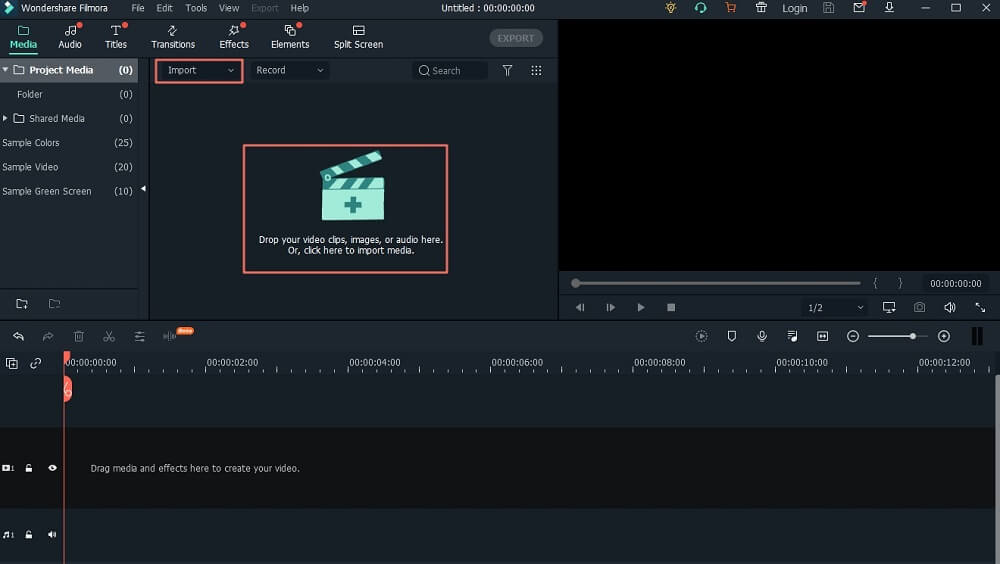 Step 3: Join the videos
Now you can join videos in Filmora very easily. When your video clips are imported, and then drag the video clips one by one to the timeline. You can also add audio clips and photos for merging them with video clips.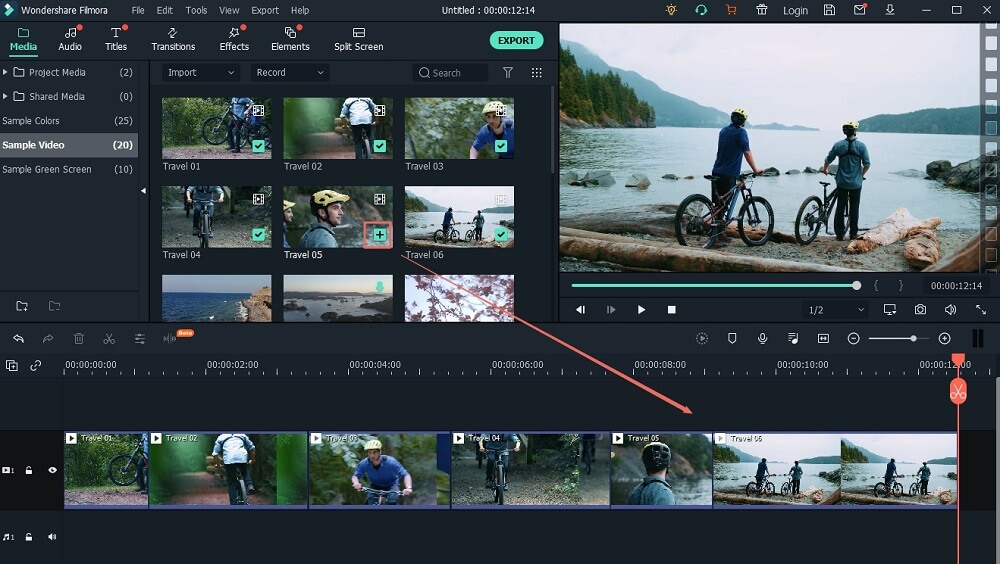 Then you can do some editing, such as split videos and cut out unwanted parts, rotate the video, adjust brightness or speed for motion by using tools from Filmora Video Editor.
Bonus: Add transitions between videos
If you want to add transitions between videos, just click the "Transition" button, then you can see 200+ free transition effects. After added video clips, audio clips, and photos on the timeline of the program, then you choose an area on video clips, now you should double-click on transitions for added them on the timeline.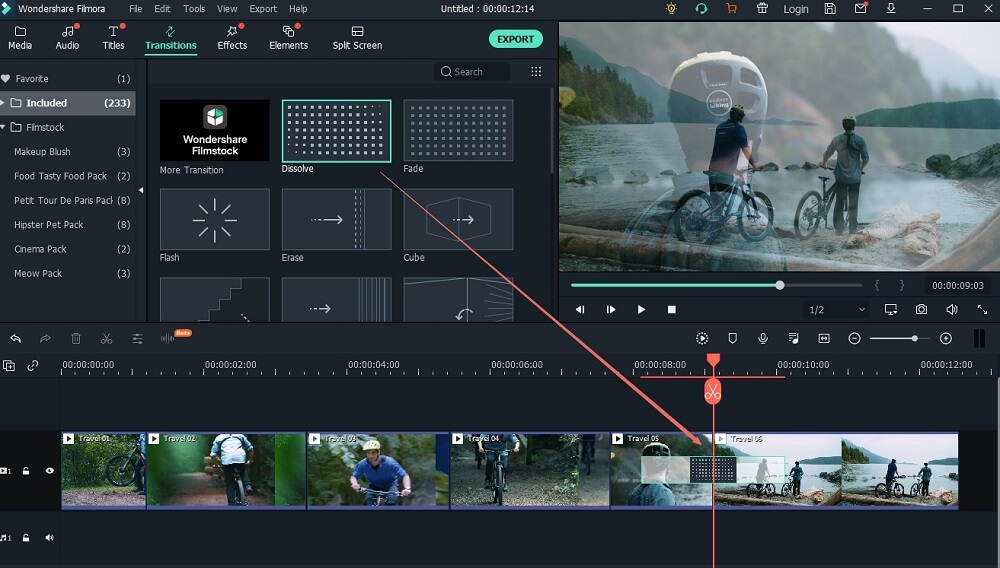 Step 5: Save and export video
After completing your all editing work, you can click the "EXPORT" button to merge video clips into the video. There are many export options for you to choose. You can either save the merged video in a certain format or to a certain device. What's more, you can also directly upload the video to YouTube or burn it to a DVD.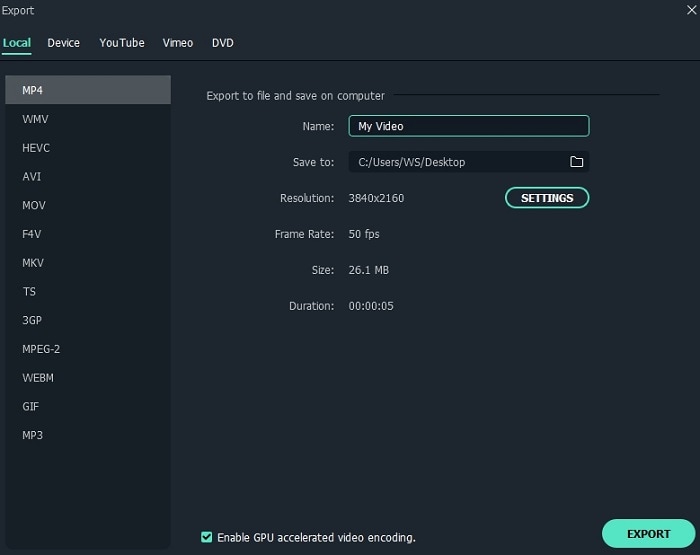 Why Choose Filmora Video Editor as the VLC Merger Alternative
As it is known to all of us, VLC is powerful and works well in video playback. When it comes to video editing, VLC Media Player is definitely not a functional and effective video editor tool. The VLC merge video process is not as smooth as we imagine. That's why I need to recommend you the alternative - Filmora Video Editor.
Filmora Video Editor (it also has the Mac version - Filmora Video Editor for Mac) is a modern and useful program for editing videos or movies, whose features and effects are more powerful and usable than the VLC player. This program is available for both Windows and Mac users. You can easily make a video or movie very easily using this program.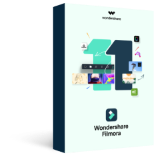 You can adjust aspect ratio, color, brightness, speed for motion, and others when you make a video. You can crop, copy, paste, split, and join very easily for using a lot of tools.
You can add your own text, music, photos in your videos.
It provides multiple special effects for users like filters, overlays, transitions, animated text, and titles, etc.
...
So, what are you waiting for now?
Just get the tool you're interested in and combine videos as easy as 1-2-3.