YouTube closed captioning is helpful in many different ways. If you are talking about practical benefits, YouTube captions improve your videos' reach by making it understandable for non-native speakers, people with hearing disabilities, people trying to watch your videos in a busy subway, and many others. If we look at business benefits, YouTube closed captioning helps you to increase your video rankings!
You can use multiple YouTube captioning methods, but in the final analysis, it all boils down to a tool that allows you to efficiently captioning. In this article on tips on how to add captions to YouTube videos, we will discuss:
Part 1: Add Captions to YouTube Video with Filmora Video Editor in Minutes
Filmora Video Editor & Filmora Video Editor for Mac is one of the best video editing tools that let you edit videos efficiently. It has many features with an intuitive design, making it even more comfortable and fun to use. You can use it to create professional movies or videos using its variety of audio and visual effects, filters, custom titles like YouTube captioning, overlays, and many other cool features.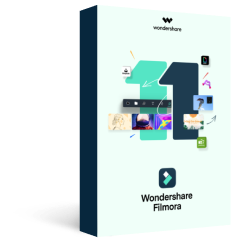 Filmora Video Editor - Best Software to Add Closed Captions
It allows you to edit videos (up to 4k resolution) easily and export them.
It enables you to adjust white balance and remove white background noise.
It helps you to change the background, layer multiple video clips easily, and create special effects.
You can use it to add 5 different text tracks and up to 10 music tracks.
Filmora X supports subtitles in a variety of formats - .ass, .ssa, and .srt.
It has a bunch of templates that you will need for efficiently adding subtitles to your YouTube videos.
Step by Step Tutorial - How to add captions to YouTube videos:
In this section will list out simple steps on how to add captions to YouTube videos using Filmora X.
Step 1: Download the tool and launch it on your Windows PC or Mac.
Step 2: Click on "New Project" and then go to "Import Media Files from Here" to add your video you wish to add YouTube captions to.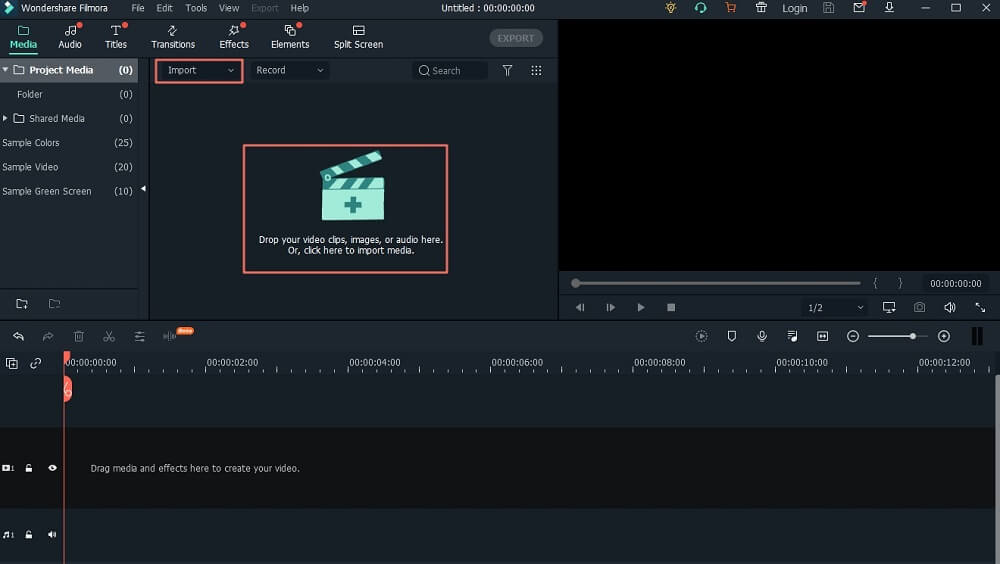 Step 3: You can now drag your video to the timeline. Click on the "Titles" option and then select "Subtitles' from the list. Choose a template for your YouTube captioning that you like. Drag and drop it onto your video timeline. You can click on the subtitle template to edit it to suit your style further.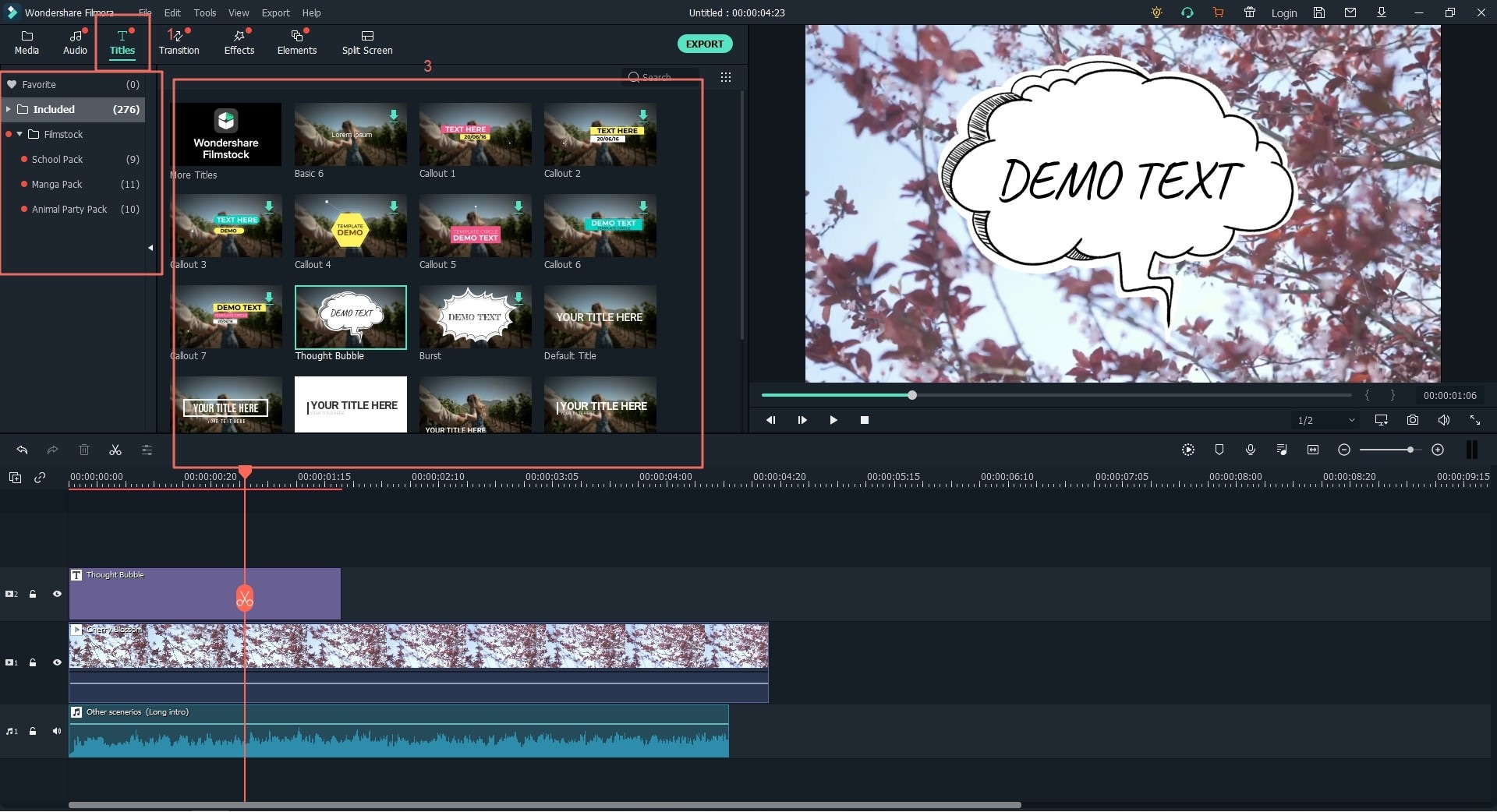 Step 4: Once you have done editing your subtitles, choose a video format of your choice, and click on the "Export" button.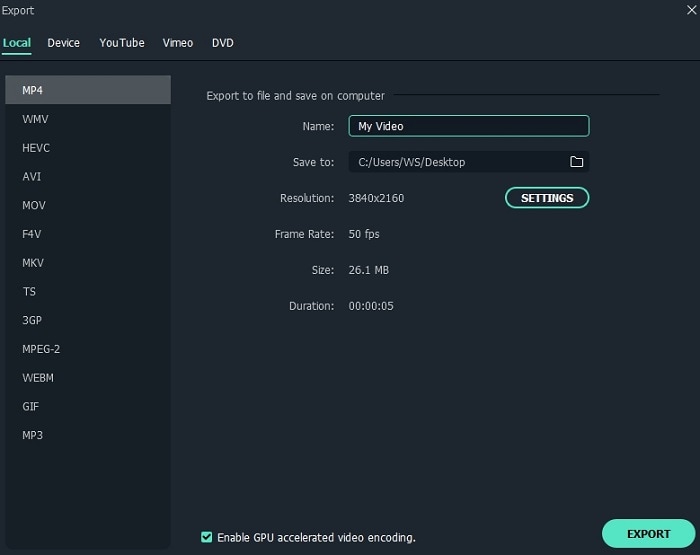 And that's it. You can easily add subtitles to your videos in just these 4 steps using Filmora X. Now that we know how to add captions to Youtube videos let's look at a few other key highlights of Filmora X.
As mentioned earlier, Filmora X is one of the most popular video editing tools available out there, and for all the right reasons. Besides YouTube captioning, you can use Filmora X to edit and completely revamp your introductory video with its bunch of cool features.
It contains everything necessary and advanced tools; you need to edit your video from split, trim, PIP, rotate, and much more. Including to make your videos more creative with the green screen effect.
Download the Filmora Video Editor & Filmora Video Editor for Mac tool today!
---
Part 2: The Importance of Subtitle and Closed Captions to YouTube Videos
Now that you know how to add captions to YouTube videos, are you still wondering what the importance of adding subtitles and closed captions to your YouTube videos is?
In this section, we have explained the essential of YouTube captioning - for your viewers as well as for YouTube.
1. For Viewers:
Here is why YouTube captioning is important for your viewers.
a) Easier to understand.
Closed captions or subtitles make it easier for viewers to understand your video and derive value for it. In a way to look at it, movies and videos made in the corner of today's world are now accessible to everyone with the right subtitles.
So if you are not just targeting people who are very fluent in the language you have used in your video, closed captions have become necessary. For instance, if you are an Australian, your accent and pace of speech might not be as understandable to non-native speakers. In cases like these and many others, YouTube captioning can make your videos easier to understand for your users.
b) Accessible to a wider audience
Another crucial importance of YouTube captioning is that it increases your video's reach to a broader audience.
As mentioned in the above point, closed captions or subtitles allow people from different geographical areas to comprehend your videos. Besides that, closed caption and subtitles also help people with hearing disabilities derive value from your videos.
You can also include captions in different languages to further increase the accessibility of your video.
c) Let viewers watch videos in more places
While we are increasing the accessibility of your YouTube video, adding subtitles or closed captions to your videos will further expand its accessibility.
Let's say that one of your viewers is watching your video while riding a subway, and they don't have earphones with them. Youtube captioning will help them manage and fully understand your video.
YouTube captioning helps your viewers to watch your video in a sound-sensitive environment.
2. For YouTubers
Closed captions or subtitles have unique benefits for YouTubers or, preferably, your video's crawl ability for YouTube.
a) Indexing for SEO
If you know anything about SEO, you know that search engines cannot crawl videos. But the good news is that search engines can crawl text, and closed captions/subtitles are texts. YouTube captioning your videos can help with their SEO, which is super great for their organic visibility.
If your video is short, you can include closed captions or subtitles in your video's description to increase your search engine visibility. You can have keywords related to your video to improve their rankings on YouTube as well as search engines.
b) Improve average watch time
According to data revealed by YouTube, videos with closed captions witness 12% more engagement than the videos that don't have them. 80% of people tend to watch complete videos when they have subtitles.
YouTube captioning and subtitles increase the average view time and engagement of your YouTube videos, which again is excellent for their SEO!
---
Part 3: Add Custom Captions to Your YouTube Videos
In this section on how to add captions to YouTube videos, we will look at 3 different ways to add custom captions to your YouTube videos. The 3 other steps we will be talking about are:
• How to Create closed captions on YouTube?
• Automatic captioning.
• Online tools for captioning your YouTube videos online.
Let's look at these steps in detail.
1. Steps to create closed captions on YouTube
Did you know that YouTube allows its users to add closed captions to their videos?
Well, it does. To add closed captions to your YouTube video, you must be the channel/account owner where the video has to go live. Follow these simple steps for YouTube captioning your video.
Step 1: Login into your YouTube account and choose the YouTube Studio account from the list.

Step 2: From the menu on the left-hand side of your screen, choose the "Subtitles" option.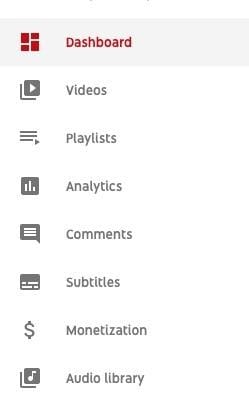 Step 3: Go to "Add' > "Upload A file." Just choose your caption file, and you are all set. You can add custom closed captions to your YouTube video using just these steps.

You can either choose "Transcripts" or "Subtitles" for your YouTube video using these same set of steps.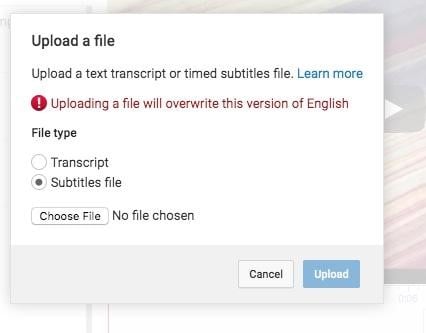 2. Use automatic captioning
To facilitate YouTubers' easy access to captions, YouTube provides machine learning generated automatic captioning for your videos as well. So, needless to say, that YouTube automatic captions are not 100% accurate but can help your views get an idea of your video's context.
So, how to add YouTube automatic captions to your videos?
• After uploading the video, you can click on the arrow next to the "Upload" option and then select "Video Manager."
• In the "Video Manager" section, click on the arrow next to the "Edit" option and choose "Subtitles and CC' from the list.
• You can now select the said option available under "Active Tracks." The default language of these YouTube automatic captions is usually English. You can change it to a language you want your subtitles in.
Click to find more ways to add subtitles to YouTube videos.
---
Part 4: Best 5 Tools for Captioning Your YouTube Videos Online
Amara is one of the top-rated tools for YouTube captioning available in the market.
Here are its top two features:
• Amara is a cloud-based video subtitle editor.
• It is super easy for Youtube captioning and has a free to use version as well.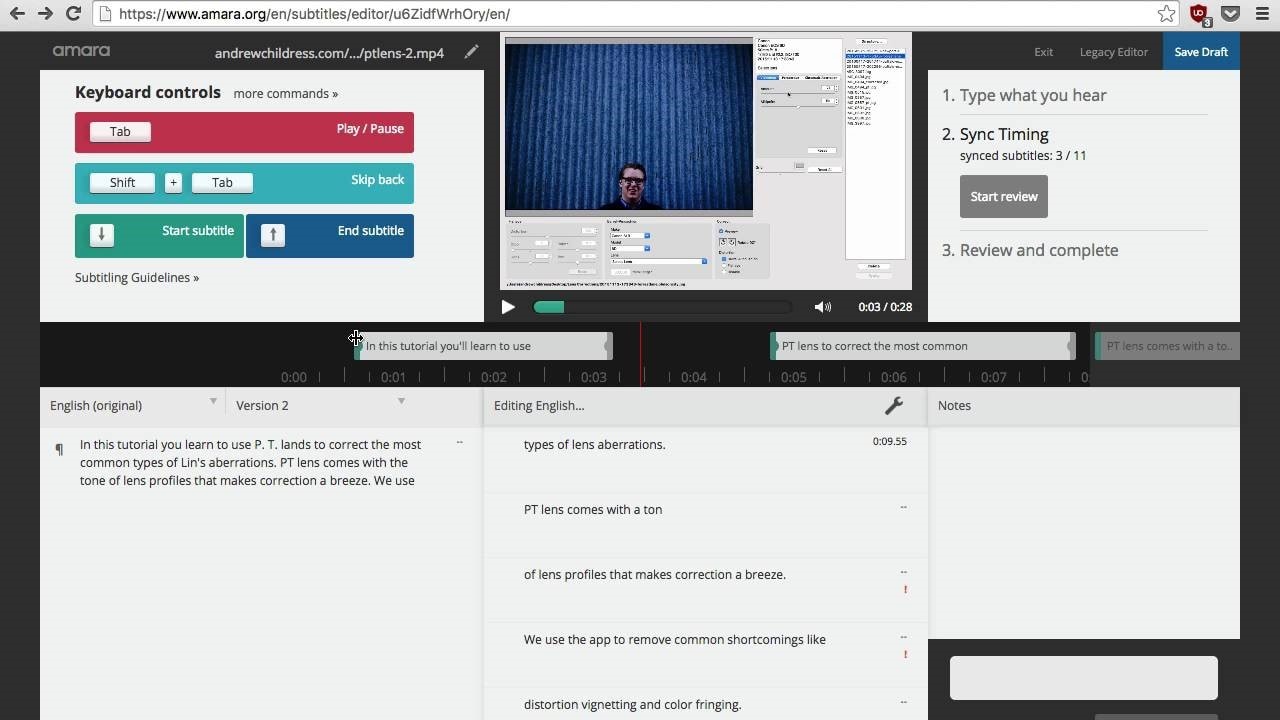 ---
Dotsub is one of the most recommended tools for YouTube captioning.
Here are two top features of this tool:
• It supports videos in all formats and can create subtitles in any language.
• It is an integrated, cloud-based, end-to-end solution for YouTube captions, translations, and much more!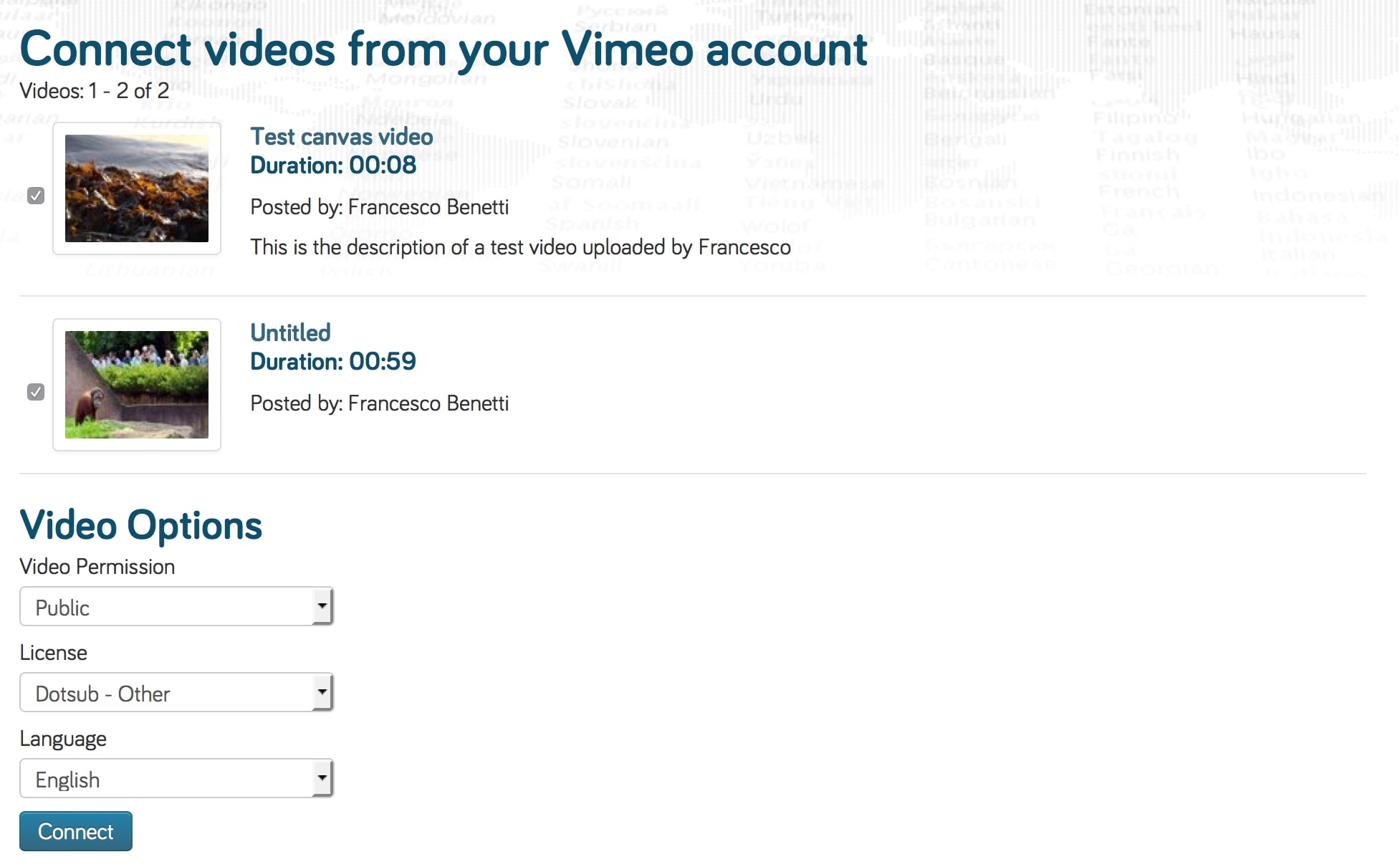 ---
Subtitle Horse is one of the few tools that allow YouTube captioning for free.
Here are the top features of this tool:
• Subtitle Horse is a browser-based captions editor that allows you to create subtitles for videos online.
• It's a completely free tool to use.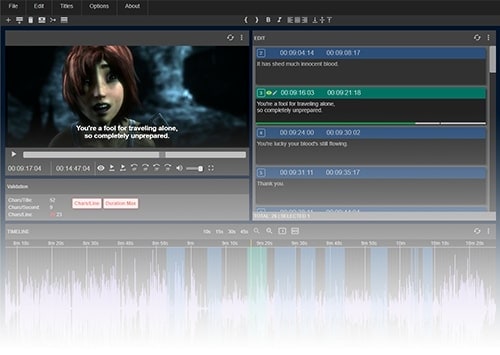 ---
DIY Captions has quickly gained popularity in the industry for its excellent application in YouTube captioning.
Here are the top features of this app:
• It allows you to edit YouTube Captions, subtitles, & Automatic Captions.
• It is an AI-powered tool for video captioning.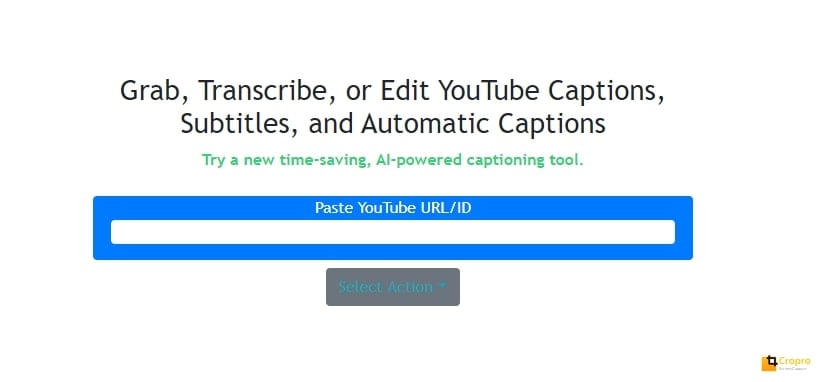 ---
Subtitles for Youtube is a Chrome extension with more than 50,000 users.
Its top features are:
• It allows you to add captions to any YouTube you are watching/putting live.
• You can search for subtitles in all languages using this tool.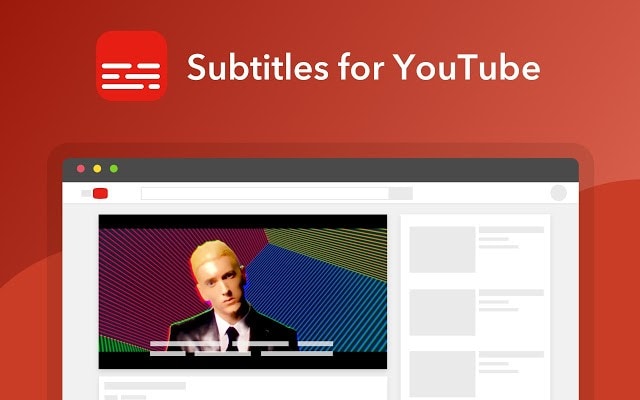 ---
Conclusion:
Subtitles or YouTube Captioning is an integral part of YouTube marketing. If you are planning to increase your videos' reach, some of the tools listed in this end-to-end can be of great help. It hopes that this guide helped you in understanding the importance of closed captions for your YouTube videos.
Filmora Video Editor & Filmora Video Editor for Mac is one of the most trusted video subtitling tools available in the market. What are you waiting for then? Download it now and start enjoying the wide-range benefits of YouTube captioning!