How Can I Crop or Zoom a video on iPhone?
You might need to zoom video when recording a video using an iPhone camera. It is easy to zoom video on iOS (iPhone, iPad or iPod) by double tapping on the screen while it is on the recording mode. That will automatically zoom the video out allowing you to view it in full frame. The field of view for iPhone is usually wide thus most of the times zooming will not be necessary. In any case, you can have a way to zoom your video in and out with the iPhone. In case you don't know how to zoom in a video on iPhone, this article will guide you the steps.
The Best iPhone Video Zoomer – Filmora Video Editor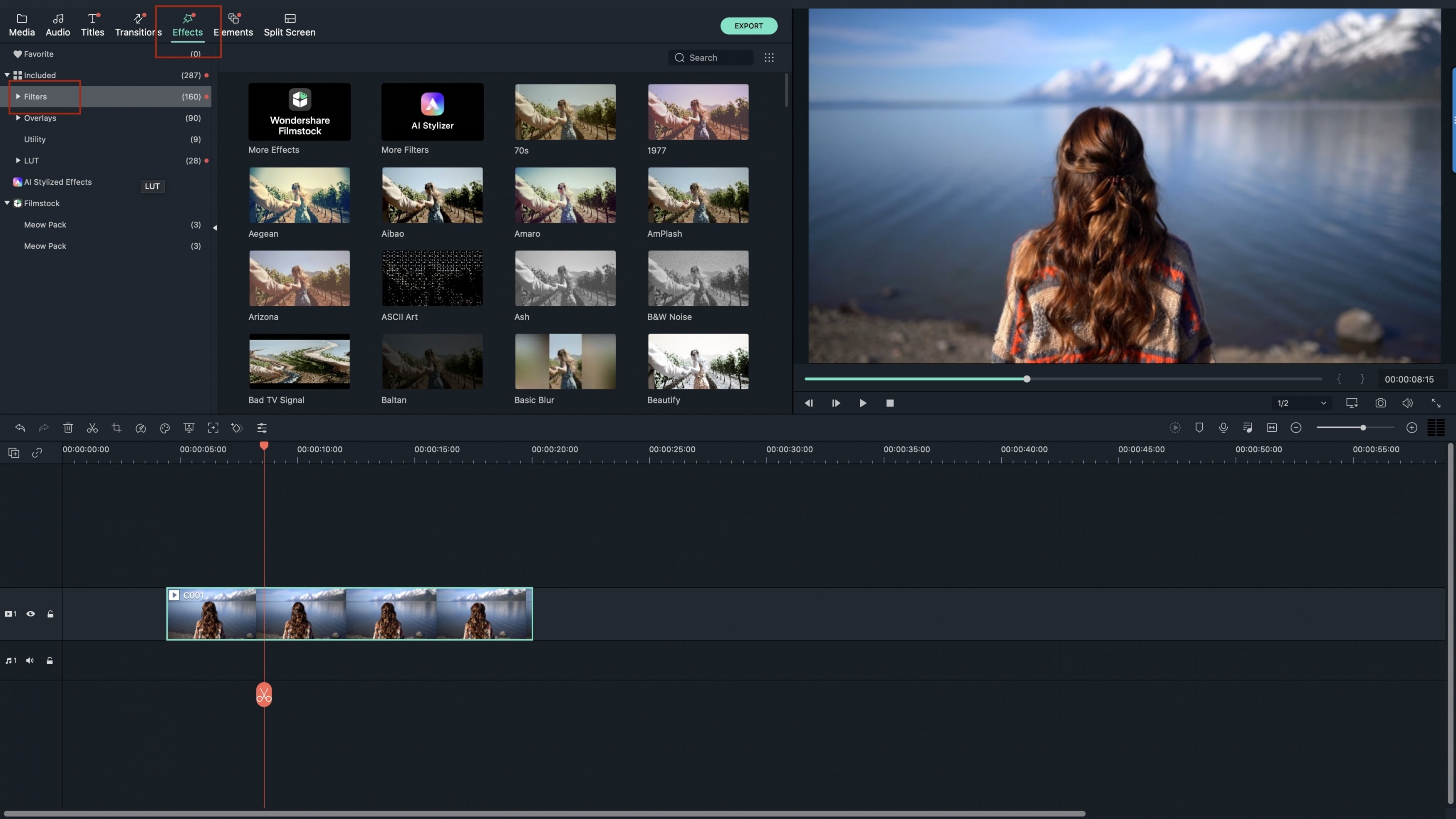 Filmora Video Editor is an easy-to-use video editor with which you can zoom iPhone video in or out within 5 minutes. It provides all the tools you need when editing a video. Besides, this powerful video editing software is totally compatible with all kinds of media format including audio and images files. After zooming in the iPhone video, you can also apply some special effects to make the video more stunning.
Key Features of Filmora Video Editor:
Comes with a clean interface, displaying all the tools and effects in the main interface.
Supports almost all the popular videos, audio files and images from camcorders, cameras and smartphones.
Provides basic editing tools for trimming, cropping, splitting, rotating, joining, etc.
handpicked effects such as filters, overlays, picture-in-picture, motion graphics, transitions, as well as advanced editing features: split screen, green screen, face-off, mosaic, and playing video in reverse are available.
---
How Do I Zoom in and Zoom out Video on iPhone?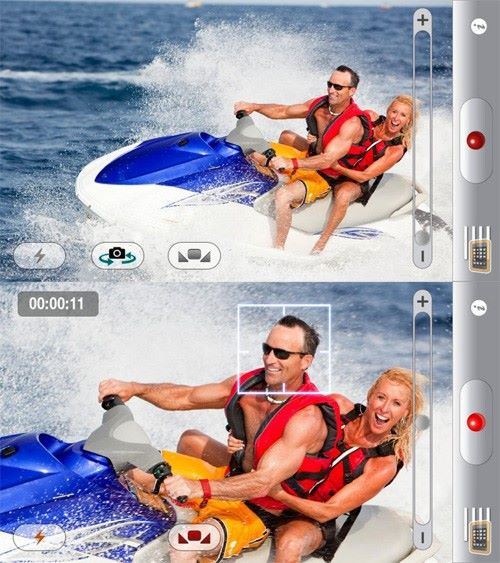 Have you ever experienced problems zooming in video mode on iPhone? This is the right guide for those who have gone through such an awful experience. You will never experience any other better thing with an iPhone device than zooming while the camera is shooting a video. Very few cameras can zoom in a video when shooting but iPhone has the capabilities that will mesmerize you. You can easily zoom in video on iPhone by following below steps:
Step 1. Double tap- tapping twice on the screen of the video is one way to zoom in while your iPhone is on video mode. That is a normal way of doing things and will work with any iPhone device regardless of the zoom feature strength.
Step 2. Convert video- some of the file formats for video don't work well with iPhone thus will not zoom even under video mode. The best solution will be converting the file into MP4 and zooming will be easily achieved. Make sure you have selected the best convertor to handle this task.
---
Common Problem When Zooming in Video on iPhone
When I Switch to Video, the Camera Automatically Zooms in, How Can I Zoom Out?
Very many users of iPhone experience problem of cannot zoom in and out video on iPhone. It is difficult figuring out how the camera will zoom in once it is switched to the video mode. That is not a problem that you must seek professional assistance in sorting out. You can solve iPhone zoom in and zoom out problems on your own by using this do-it-yourself guideline.
1. Turn the iPhone to camera mode and you will see all the icons pop up on the screen. The image will also show having been zoomed in to the extreme levels. That will be the problem to solve and troubleshooting should all start at that point.
2. Using two of your fingers, pinch the screen and the zoom slider will show up. It is usually hidden due to the enlarged screen thus performing this command will be very critical as you try to reverse the situation.
3. Your next commands will be the turning point in your efforts to zoom out the video. To decrease the size of your video, you should pinch the screen out. Pinching the screen can be a very tricky affair so you should only use it if at all you are confident of achieving precision. When using the slider, move it to the bottom side of the screen.
You are supposed to correct the zooming problem before starting to record. The zoom option will fade away once the video starts recording making it difficult for you. First things should be done first so don't entertain procrastination when striving to zoom out an iPhone camera that is zoomed in. This means that you must have a good understanding of your camera settings not to mess up things further. There will always be a solution at hand once your camera has zoomed in after switching to video mode.