- Is there any free software that will zoom or crop a high resolution video?
- How do I zoom in on a video in Windows 10?
- ...
Have you ever encountered the similar issues as the above? If so, you've been the right place.
In this post, I'd like to show you the simples way to zoom in on a video with a good video zoom editor software. You can follow the detailed steps to zoom any kinds of video in Windows or macOS at your will.
The advanced?
In order to provide you with more possible solutions in this topic, here you can find 3 other advanced video zoom software with pros and cons. So, you can compare them and pick up the most proper video zoom editor to zoom video easily.
Now, let's get started...
Filmora Video Editor - Best Video Zoom Editor to Zoom in on A Video
Filmora Video Editor for Windows (or Filmora Video Editor for Mac) is one of the top video editing software and has a zoom function. One of the main advantages that come with using this software is ease in use thanks to its intuitive interface. The design is very attractive and you will have total comfort in using it. Some of the key features to lookout for include intros & credits, sound effects, transitions, filters and effects as well as face off.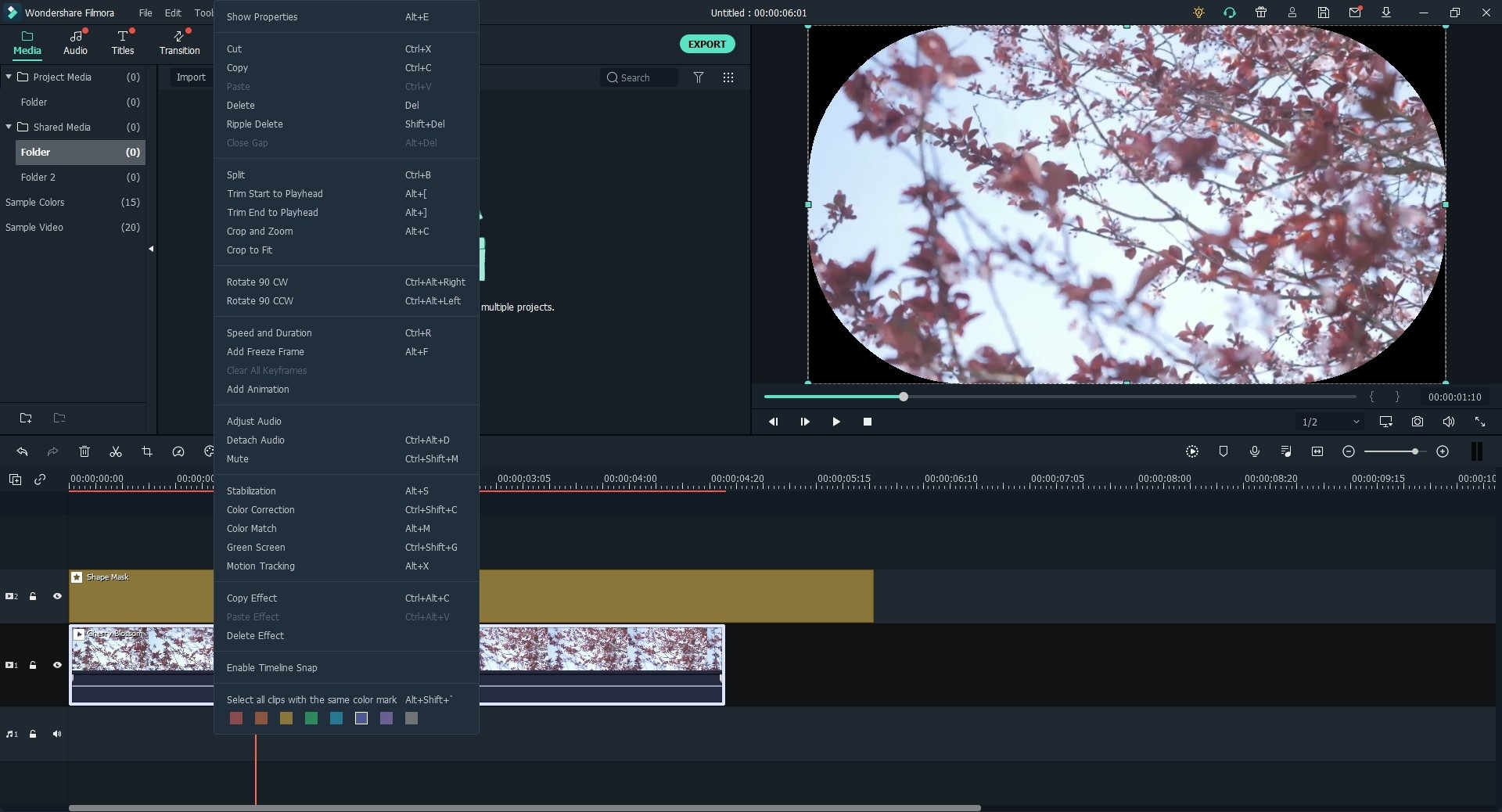 Key Features of Filmora Video Zoom Editor:
User-friend interface helps to see and use all editing tools easily, even though you're a novice in video editing;
All the popular media formats are fully compatible, including videos, audio and photos;
Large amount of bulit-in filters, overlays, motion graphics, titles, intro/credit for users to personalize the video;
Export video in multiple formats or directly optimize videos for YouTube, Vimeo, DVD, etc;
Have version for both Windows PC and Mac, and always updated to be compatible with the latest operating system.
---
How to Zoom Video in Filmora Video Editor Easily?
Step 1. Import Video to Filmora Video Editor
Download, install and launch the video zoom software on your Windows or Mac computer. Then, you'll see the primary window and select "New Project" to enter the video editing panel. Then, click "Import Media Files Here" to load the video you wish to zoom in into the program.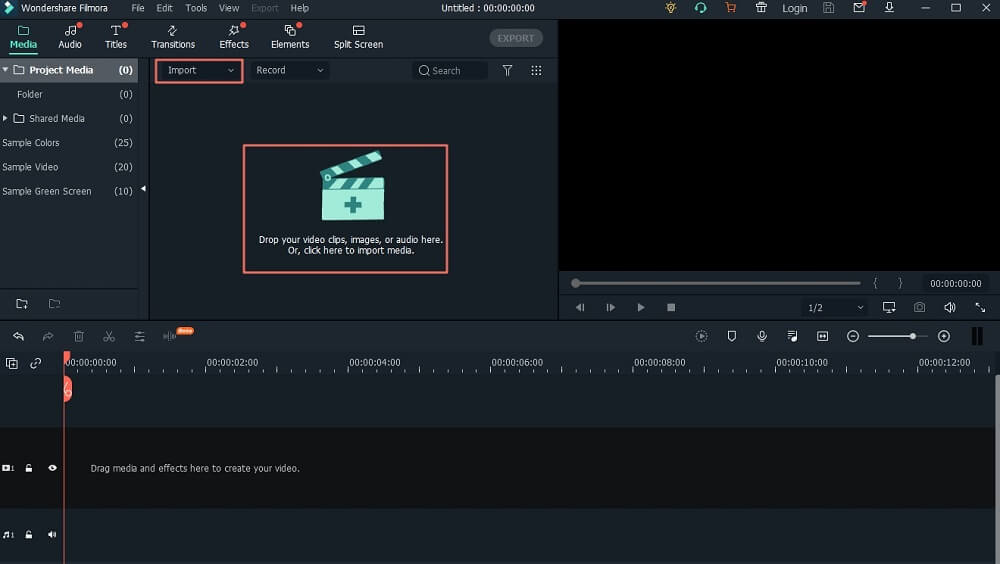 Step 2. Zoom in on Video Easily
Now add video to the Filmora Video Editor timeline where all editing takes place. After saving video to the timeline, right click on it and choose "Crop and Zoom" to continue.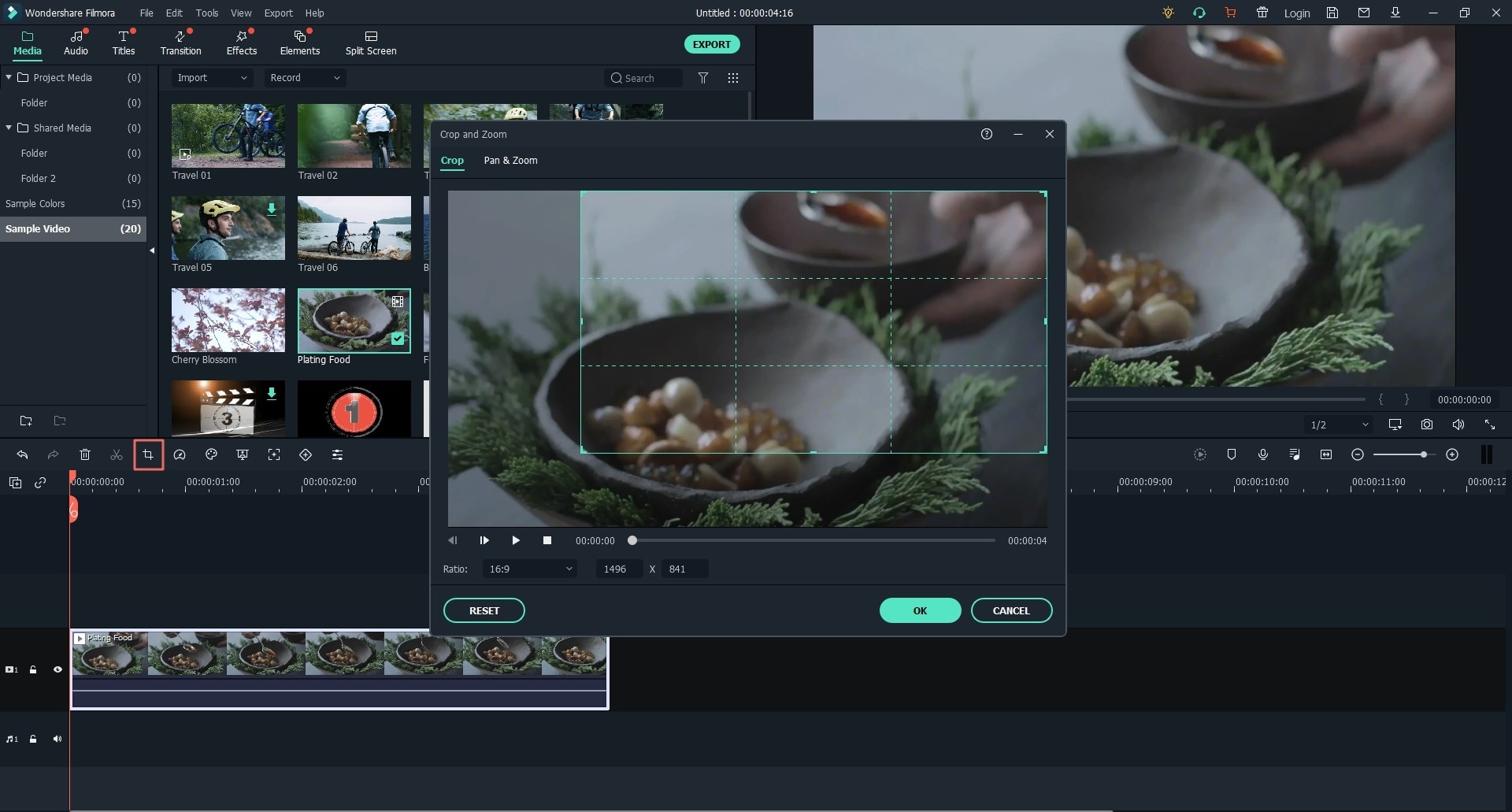 You should have a look at the zoomed in video once you are through. This is a necessary step to make sure you can note any mistakes that might have occurred as you zoomed in the video. If you note any flaws, make sure to repeat the process otherwise leaving that unattended to will lower the video quality.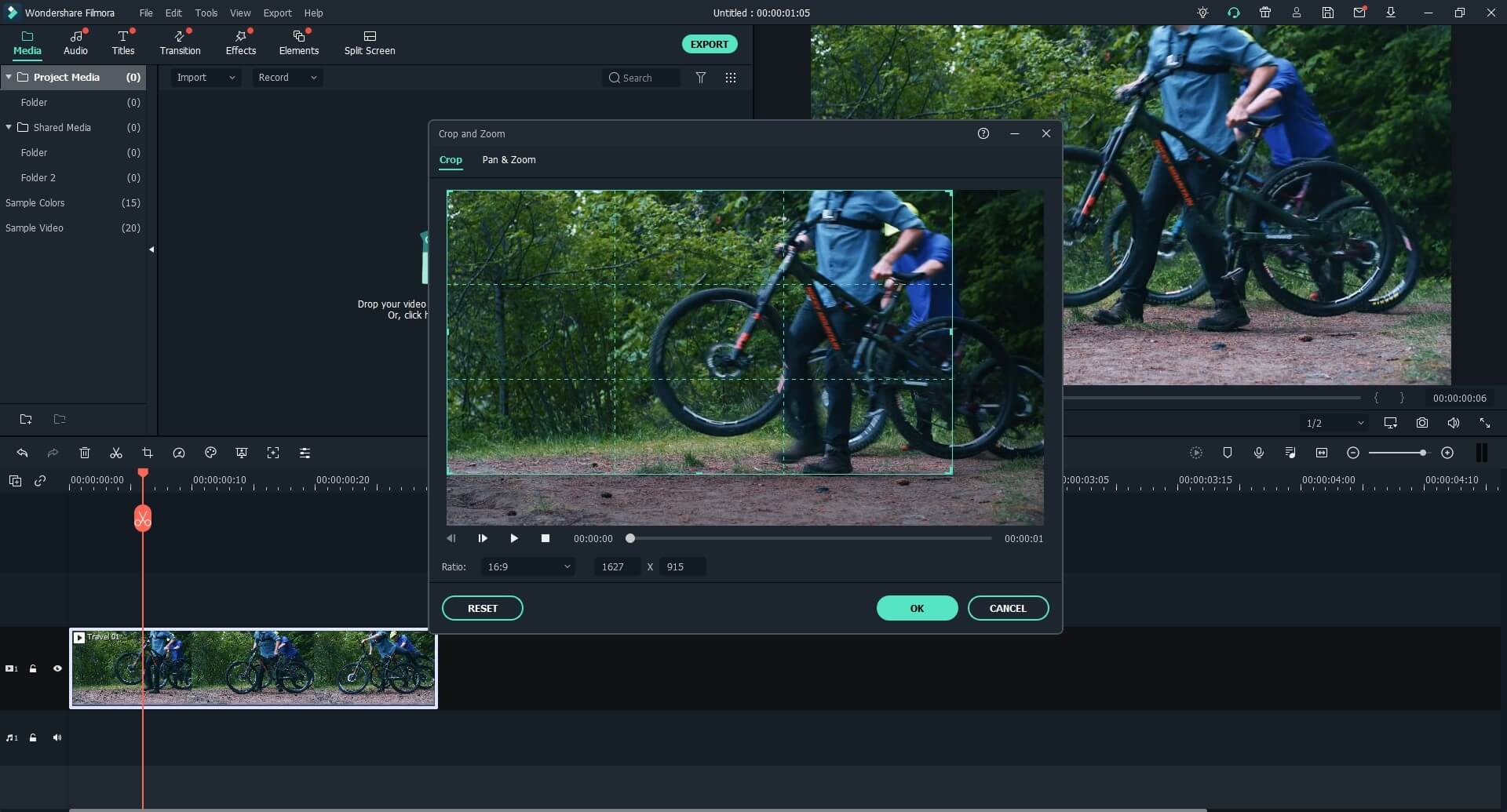 Step 3. Export Video
You can touch the "Export" button to save the zoomed video without any quality loss.
Note: As you zoom in a video on Filmora Video Editor, ensure the aspect ratio for the output format and zoomed video correspond. There should be no variance if you hope to get the best out of that process. The fate of your experience will be on your hands.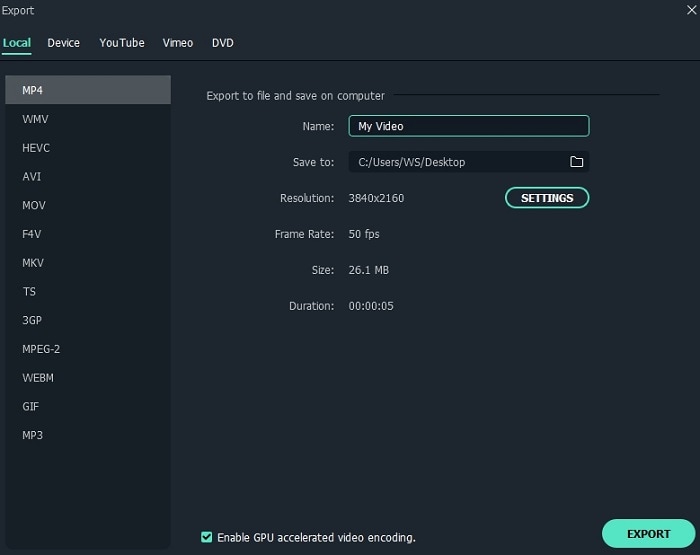 [Attention]
As we said above, Filmora Video Editor is an advanced video editing software on the market. So video zooming is only just one of the basic functions that can help users to reach soon. With it, you can also customize your videos as follows:
- How to Color Correct Video by Yourself? [Color Correction Tutorial]
- How to Add Speical Effects to Video
- How to Edit Videos (Including Basic & Advanced Editing Skills)?
---
Top 3 Free Video Zoom Software to Zoom and Crop Videos
#1: Free Video Cutter Expert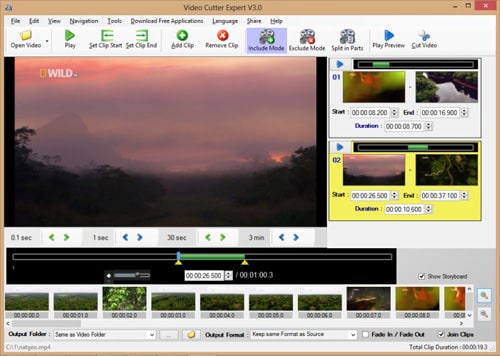 You will get this video zoomer software entirely for free. Storyboard is the outstanding feature because it allows for zooming of a video into frame very easily. It's include and exclude modes make it very easy to use and has assured compatibility thanks to the many input and output formats supported. In addition to zooming, this software can eliminate any offending advertisements from the video as well as split into equivalent parts.
---
#2: Windows Live Movie Maker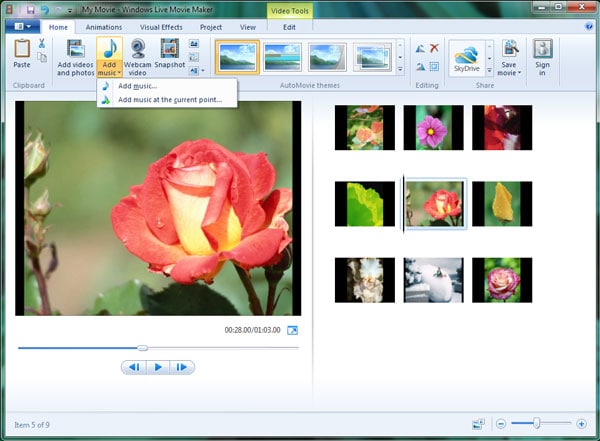 This is another video zoom software program that you can zoom in on a video for free. Zoom is one of the many effects that make this program usable. You can have it to spruce up the video and improve on quality. Its interface is very attractive, comes with ease of use, you can easily import videos in addition to availability of many visual effects. The only disadvantage of this program is incompatibility with many file formats since WMV is the only one accepted.
---
#3: Apowersoft Screen Recorder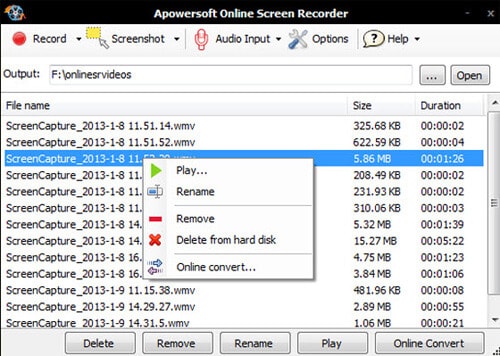 You can zoom in and out your video with this video zoom software and still maintain the quality high. Most of the programs cause distortion after zooming but not this one. Its key advantages are audio capture from a computer, scheduled shutting down and recording times as well as full screen recording. The notable demerit for this software is limited video formats support which might impact negatively on compatibility.
---
Final Thought
That's all!
You've seen 4 advanced video zoom software for Windows and Mac, which one will be the top 1 in your mind?
Actually,
No matter what your final decision is, I hope this article is helpful for you, and you can find the best way to zoom video that can help you improve your efficiency.
And if you have no idea abut the software to zoom in on a video, you can start your editing journey from the Filmora Video Editor or Filmora Video Editor for Mac.
Below is the free trial version of the Filmora Video Zoomer for your reference.