Many YouTube and TikTok influencers make fast forward videos to attract millions of fans. We all like to watch these funny videos which actually are just accelerated to create a comedic effect. Sometimes, we may come up with an idea to speed up one specific video which could create a special effect.
It is easy to manipulate the speed of the video in a professional video editing software. However, for most novices, some light-duty online editing tools are a better choice. Now here comes the question:
How to speed up a video online?
This is possible through using reputable online sites such as ezgif, mp3care or clipchamp that are known to offer video editing services.
What's the best part?
We have test top 5 fast motion video editor and list main features for each of them. No need to try them one by one, you can select one tool to speed up video online according to your requirement.
Part 1: Top 5 Popular Websites to Speed up Video Online for Free
The online video speed editor always come in handy when you need to fast motion or slow motion a small video file. The following five sites are very popular and you will enjoy free video speed controller online services such as to speed up video online.
#1: Lunapic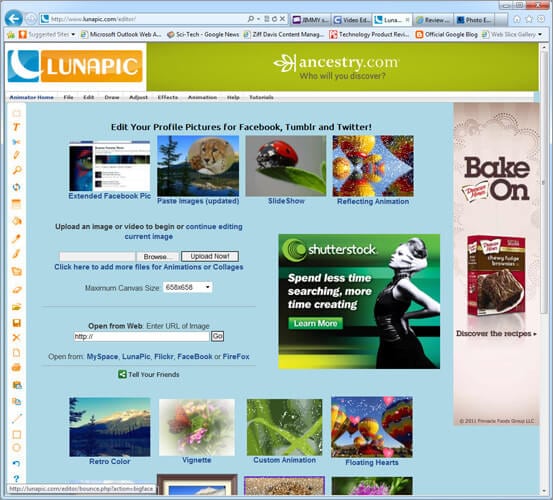 change video speed online Lunapic has undergone through improvements lately to make user experience of visitors enjoyable. It supports different file formats like MOV, WMV, FLV and ASF while file size supported is a maximum of 50MB. You will enjoy multiple image functions that include resize, effects, reorder, edit frames and crop dimensions.
Price Free
Pros The biggest advantage of this website is ease of use. Its interface is highly intuitive to make it easier uploading videos as well as sharing them.
Cons Even though the interface is fine, its old looks might be a disadvantage to many users. As a result, there might be a lot of limitations to experience.
---
#2: CellSea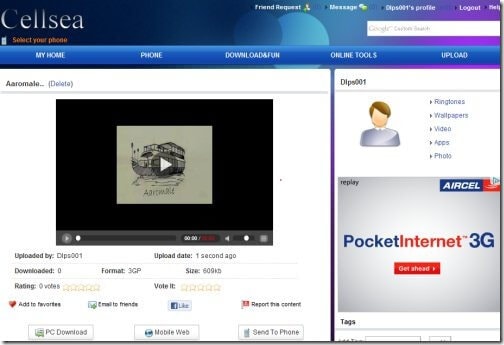 CellSea is an instant editor and convertor for videos online. You will not require any form of downloading that can easily transfer viruses to a computer system. It will be useful when you have a big video file that is not fitting well to your device. Speeding up is a key editing function that you will perform. CellSea supports file formats like MOV, AVI and FLV among many others.
Price Free
Pros Sharing is the main benefit to draw from using this website. You will be able to let close friends share in the joy of your edited videos.
Cons You might not like this website because it limits a lot on the size of files to edit.
---
#3: Loopster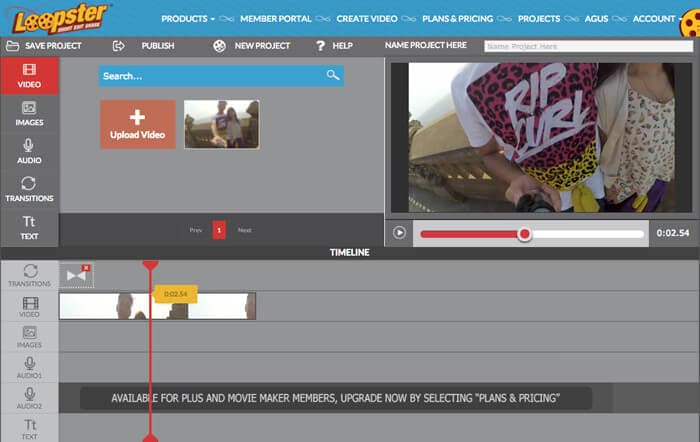 Loopster is equally a popular and very effective online video speed editor. You can do the editing using any type of computer system and then share with friends and many other people you will want. Loopster is a very easy-to-use website that many people world over prefers using and you should not be left out.
Price $4.99/month
Pros The website is very resourceful for editing complete with a timeline. You will enjoy seamless editing.
Cons When using iPad and other mobile devices, you are bound to experience some limitations in editing.
---
#4: WeVideo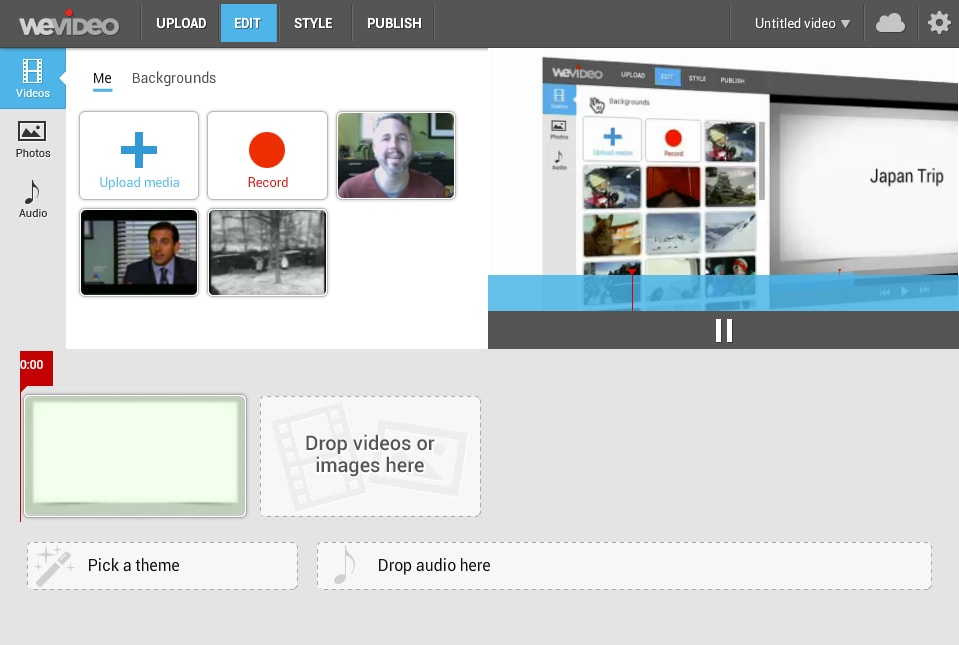 WeVideo has millions of creators who enjoy its free services every day. It has become very popular because of its ease in use, powerful editing tools, compatibility with different platforms and ability to host on cloud. WeVideo is a website for use anywhere, at any given time and from everywhere on earth.
Price Free
Pros Its biggest advantage is automatic saving, it's cloud-based and availability of multiple features. This website also supports both videos and photos.
Cons Even with all its good things, this website does not have a user-friendly interface which can make editing very stressing.
---
#5: Video Toolbox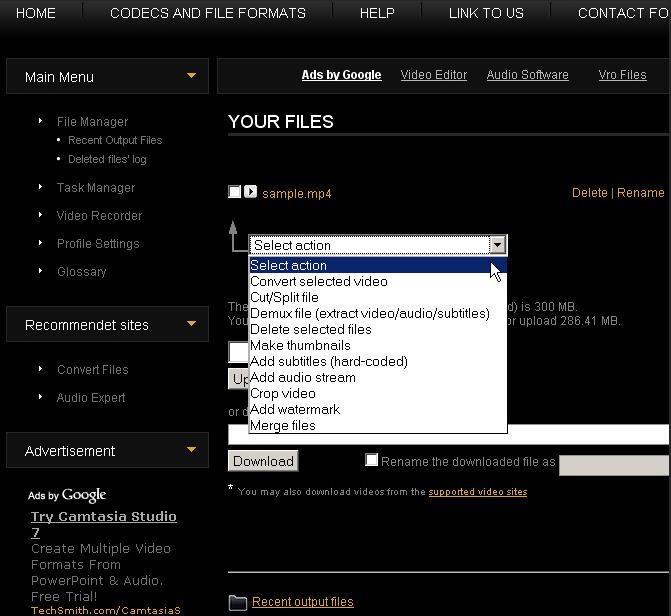 Video Toolbox is an absolutely free to use website where you can speed up your video among other editing tasks. Video Toolbox can handle files of even 600MB with proper analysis of its content. All the popular video formats like FLV, AVI, AMV, MP4 and WMV are supported by this website that performs editing very fast.
Price Free
Pros It is very easy to use in addition to a very powerful ability to convert video.
Cons The editing functions offered by this website are very simple.
---
Part 2: The Best Efficient Desktop Software to Speed up Video Files
Filmora Video Editor for Windows (or Filmora Video Editor for Mac) is the best desktop video editor to slow down or speed up videos easily. It can do more than just adjust the video speed to make slow motion video or fast motion video in an easy way. It also allows to you edit videos like a pro. If you want to create an attractive Vlog or social media video, there is no doubt that Filmora Video Editor is a better choice. It has all basic editng tools like cut, rotate, reverse, combine, etc. Also, its advanced video editng tools can satisfy a professional video editor.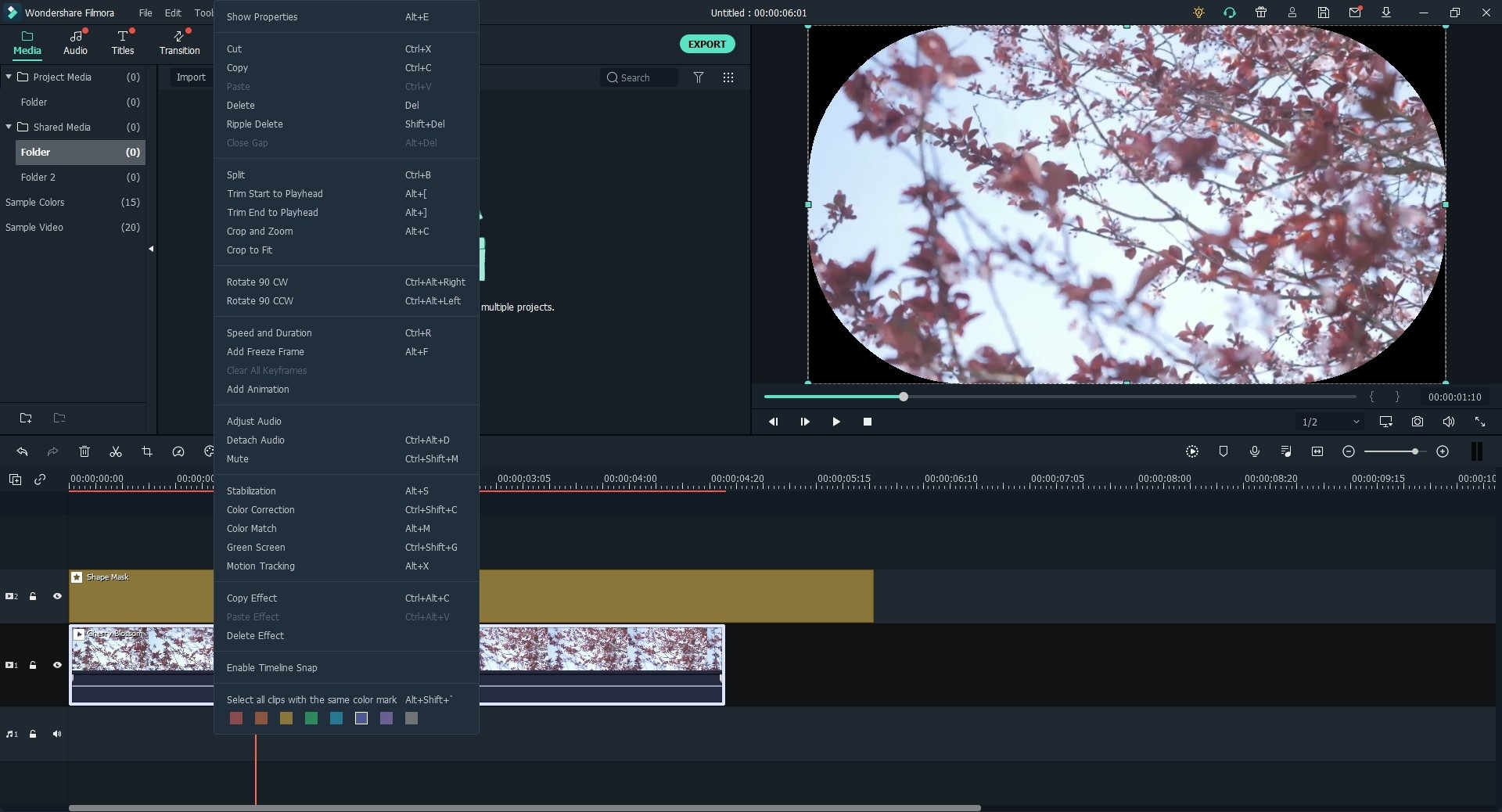 Let's see what you can do with Filmora Video Editor:
A comprehensive Media Library for easy management of projects.
Lots of basic editing tools includes changing video orientation and speed.
Ability to produce top-quality videos as it comes with Video Stabilization tools.
Pan & Zoom allows you to draw the views' attention to the specific areas and elements.
Various special effects including split screen, green screen, and face-off features are also available.
---
Check the Detailed Guide on Speeding Up Videos with Filmora Video Editor
You can easily slow down your video with its Uniform Speed function in a few clicks. Moreover, you can control video speed freely with its advanced Speed Ramping function, by adjusting the speed of any parts of your video.
Step 1: Add video to the program
Add files to the video editing program. And drag and then drop the files that you want to edit into the timeline of the program. If they are many, arrange them in an orderly manner to avoid confusion.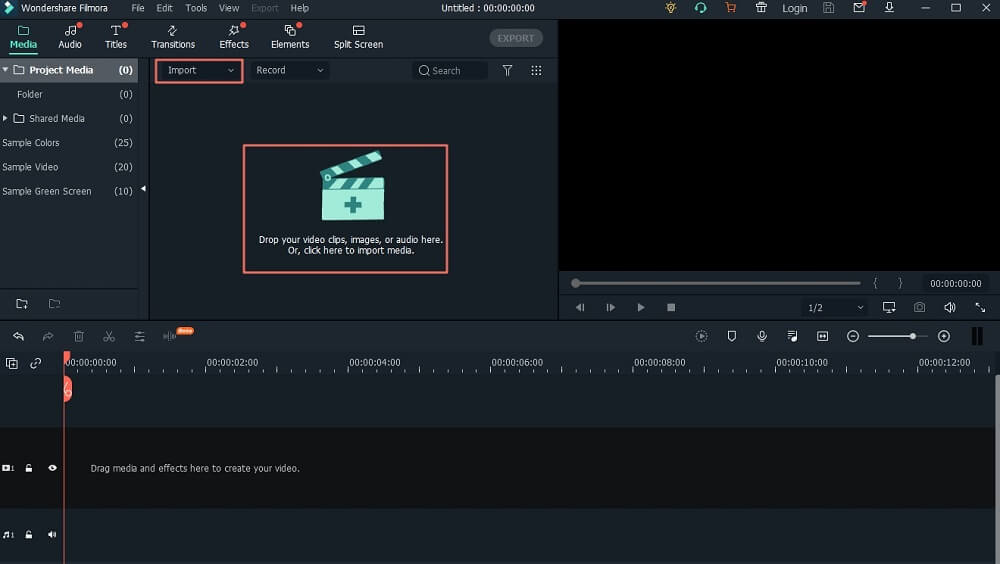 Step 2: Speed up video
To speed up a video online, select the file that you are editing to speed up. When you right-click on it, there will be editing options showing up. Then you will have to choose the one for speeding up and then apply.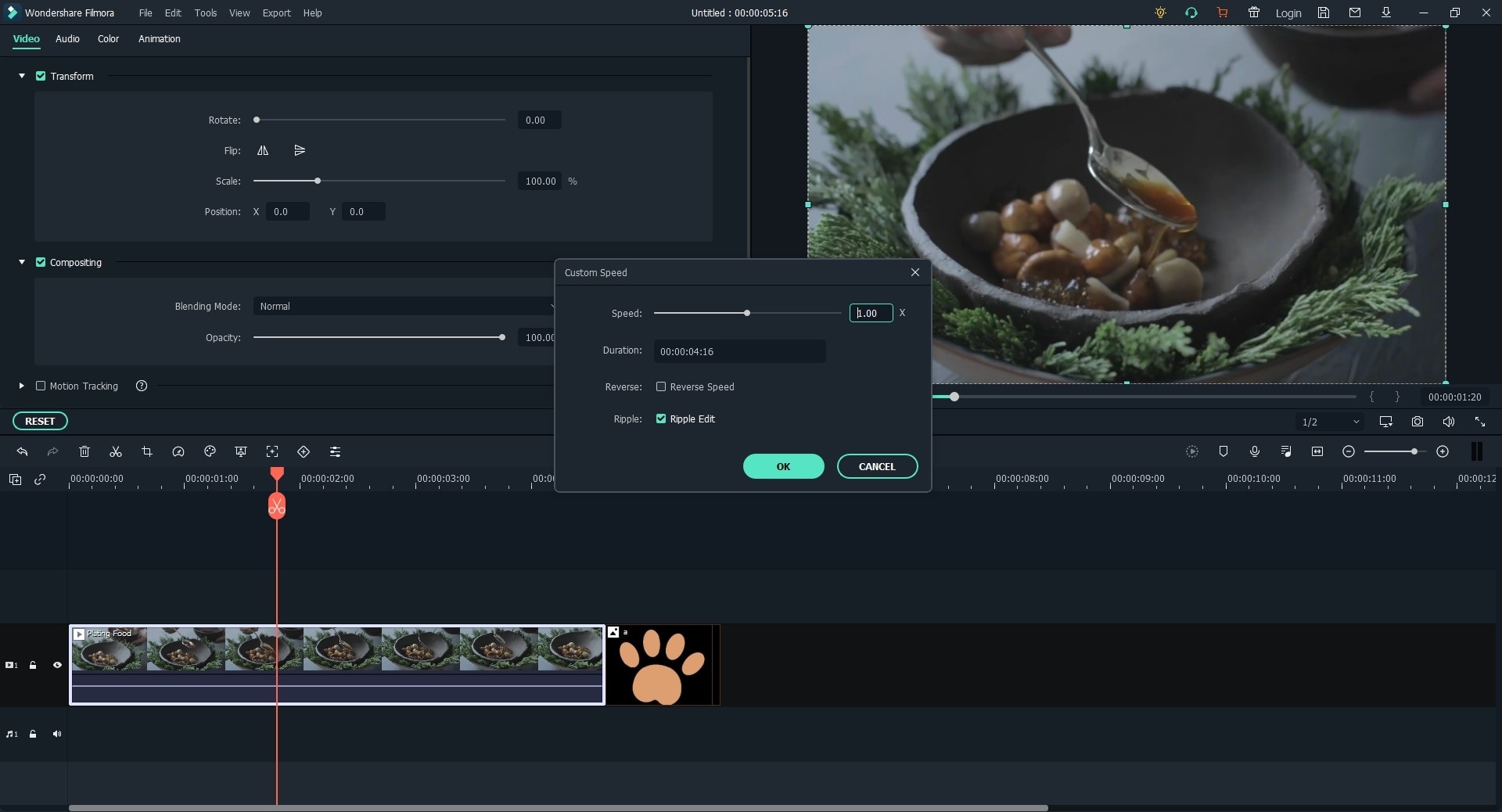 Step 3: Preview and export the video
Preview the video to make certain that the editing done has been successful then save the changes. The video will be ready for your enjoyment. You can download it or share online whichever of the two options is applicable.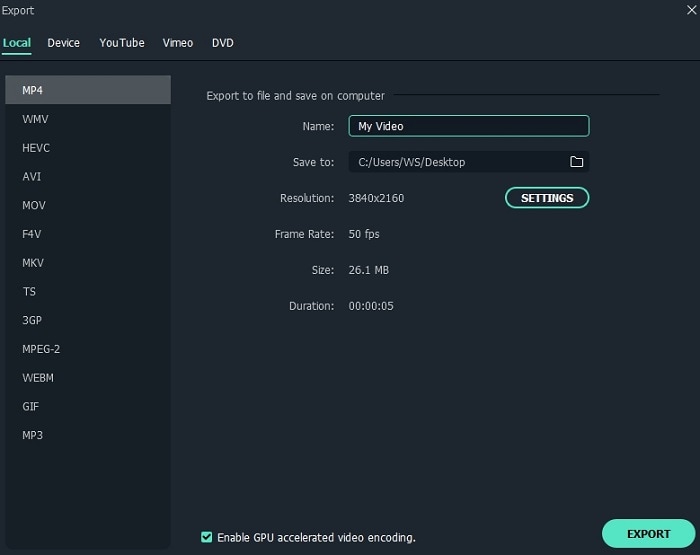 ---
Final Thought: So which video speed editor Will it be?
These free video speed controllers discussed above can help you to speed up a video online easily. You can use the top 6 popular online video speed editor without downloads and installations, I think it is the most attractive feature. However, the online free tools have the obvious defects, most of them have the limits in video file size and format.
Well, don't worry about it.
Let's why I recommend a desktop video speed editor for you, Filmora Video Editor makes video editing a novice-friendly process. You don't need to turn to be a professional level video editor, and spend long-term learning time in Adobe Premiere Pro or Final Cut Pro. You can easily get the best out of it. Why not free download it and have a try now?