As a beginner of editing video, you might like to get some free video maker software to intead of the professional Adobe video editor due to the freeware is more easier to use than other professional tools. right?
In fact:
Not all free video creator software can help you create an awesome video with high quality and special effects. Lots of them are only provide users with the basic editing functions like split, crop, merge, add title, and then, nothing. But you always cannot realize the limitation of the program you have chosen until it is downloaded and installed on your Windows or Mac computer. Time-consuming, right?
So?
If you're looking for a video maker free with matched functions, you can't miss the top 6 best free video creator list in this page. Here, you can get 6 different software, some of them work for Windows users, some for Mac, and you can also find a tool which can support both Windows and Mac system at one time. Sounds great, right?
Let's drive right in.
#1. Filmora Video Editor (Windows and Mac)
Filmora Video Editor for Windows (or Filmora Video Editor for Mac) is a popular video creator for new beginners as well. It contains all the features that a beginner need to create his or her videos. Basic editing features are: cropping, splitting, merging, trimming, rotating, etc. Stabilizing videos is available if you think your footage is not great enough. Hand-picked motion graphics, filters, overlays, transitions, split scree, titles, and more will make your videos quite different and great. Now you can download the free trial version to see whether it is suitable for you or not.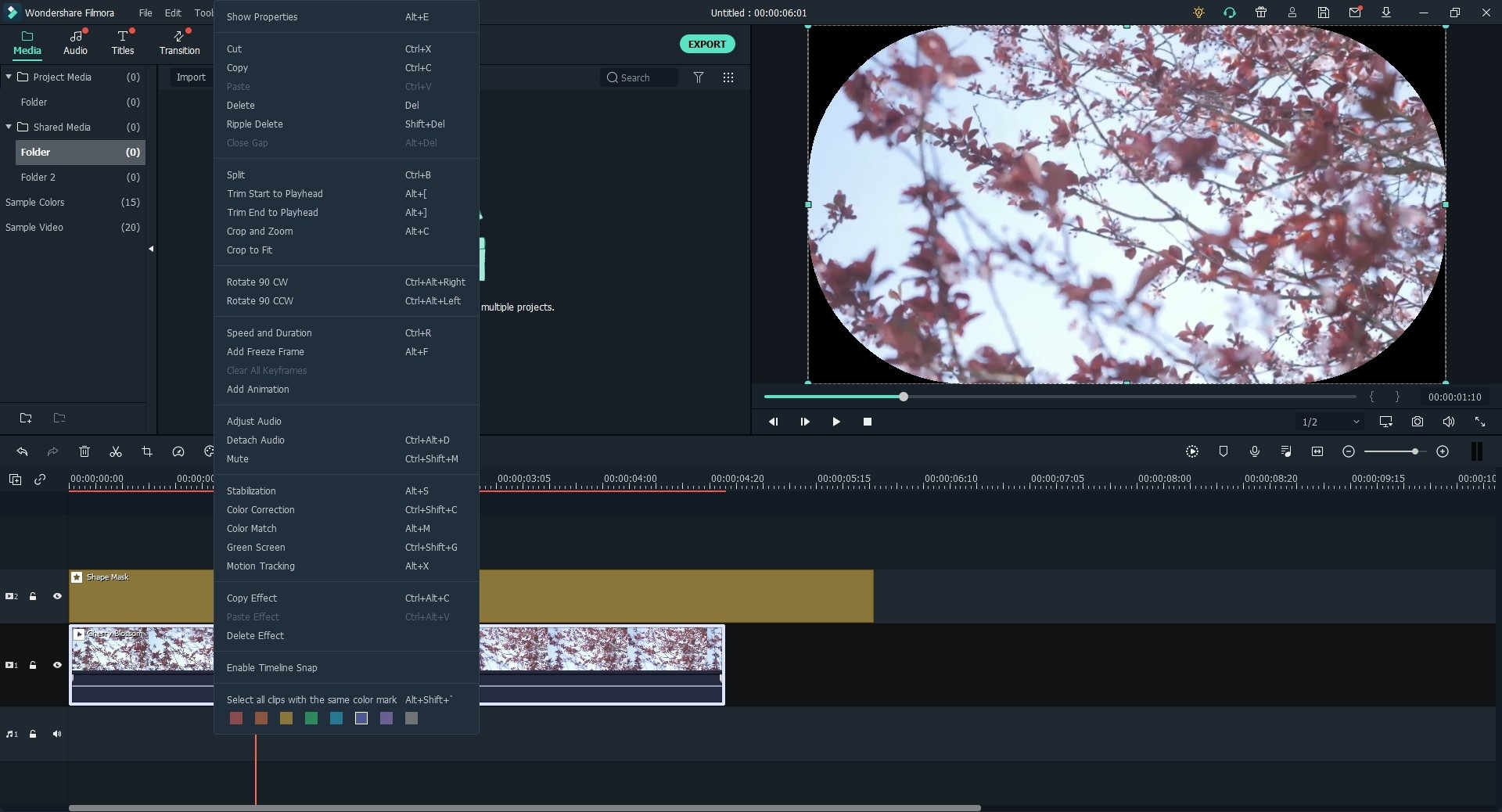 Key Features of the Best Video Creator Free:
Ability to produce top-quality videos as it comes with Video Stabilization tools.
Lots of basic editing tools includes changing video orientation and speed.
A comprehensive Media Library for easy management of projects.
Various special effects including split screen, green screen, and face-off features are also available.
Supported platform: Windows 10/8/7/XP/Vista and macOS (10.14 Mojave included).
How to Use the Best Video Creator to Create or Make A Video By Yourself?
Step 1. Download and Install Filmora Video Editor
First, download the editor that is compatible with your Mac or Windows. After that, you can install the software by following the prompts and finally open it on your computer. Here, you can choose a editing mode or tool you need. In this page, I'll show you how to use the "Full Feature Mode".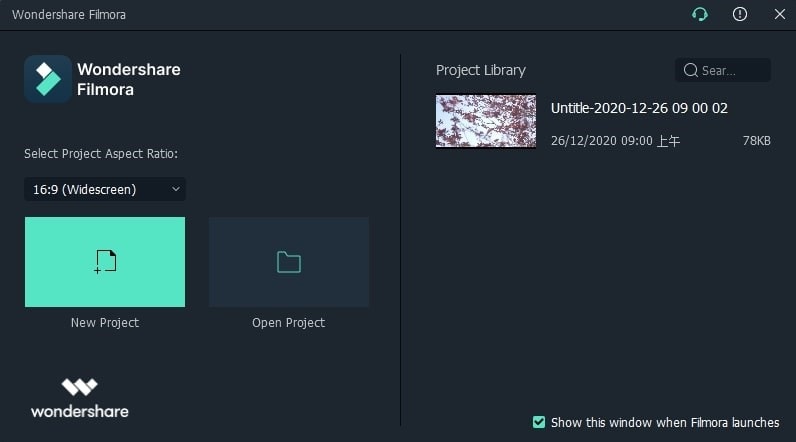 Step 2. Import Media Files
Next, it is time to import the media file that you want to edit. You can import your target media via below ways:
- Click on "Import" at the top left and choose the location from where you want to import the files.
- Import from local drive by clicking on "Import Media Files".
- Download online videos or import from a camera or phone by clicking the right option from the "Import" drop-down list.
- Drag and drop media files to the program.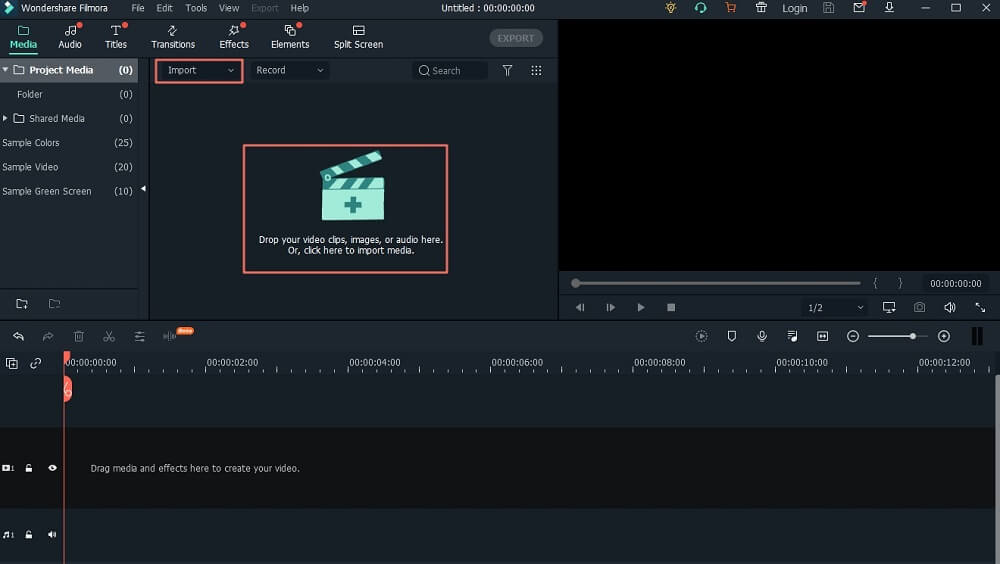 Step 3. Start Editing Files
1st of all, you need to drag the video, audo or images you wish to edit into the correct timeline. Then, you can select the related functions or tools to customize your video files as you like.
- Trim video or audio files. Right click on your target video on the timeline, and ensure the pointer is placed in the exact place that you want to cut. Then click on scissors button as the below picture.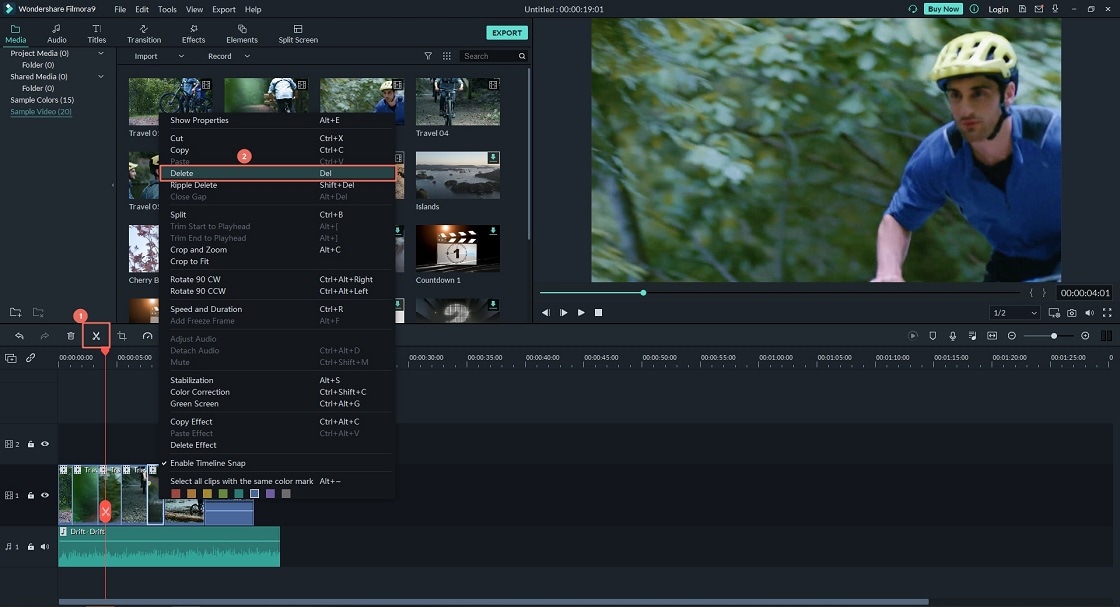 - Crop or zoom video. Hit the "Crop and Zoom" option or press "Alt+C" to open the video crop & zoom window. Here, you can crop or pan&zoom your video as you like. After that, click "OK" to confirm your option.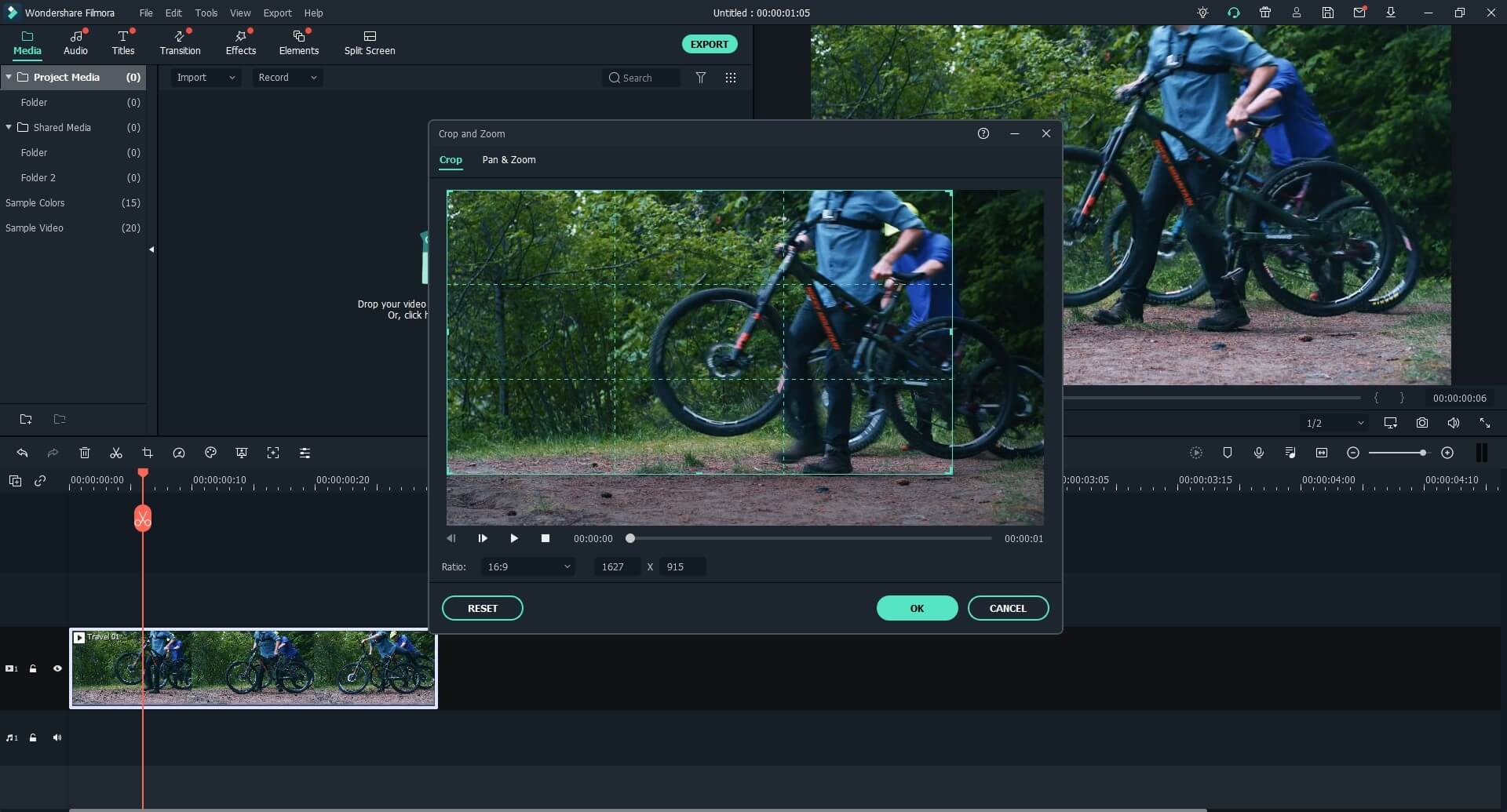 - Edit videos. When you click on "Edit" button, you will get basic video controls and audio controls like rotate, brightness, volume, saturation and noise removal.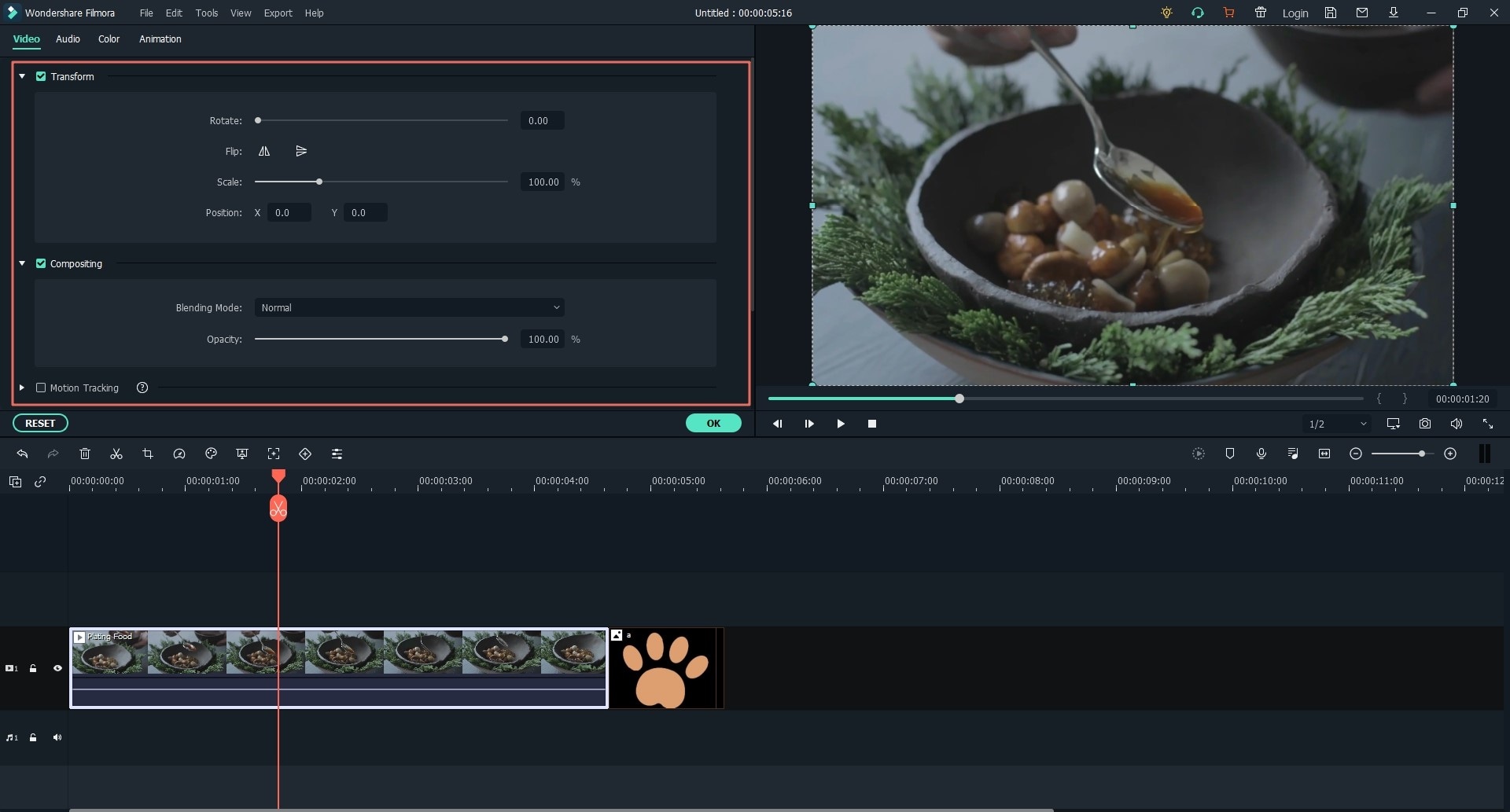 - Customize your video. To add effects, just click on the effect icon and the drag the chosen effect to the video and it will be applied automatically.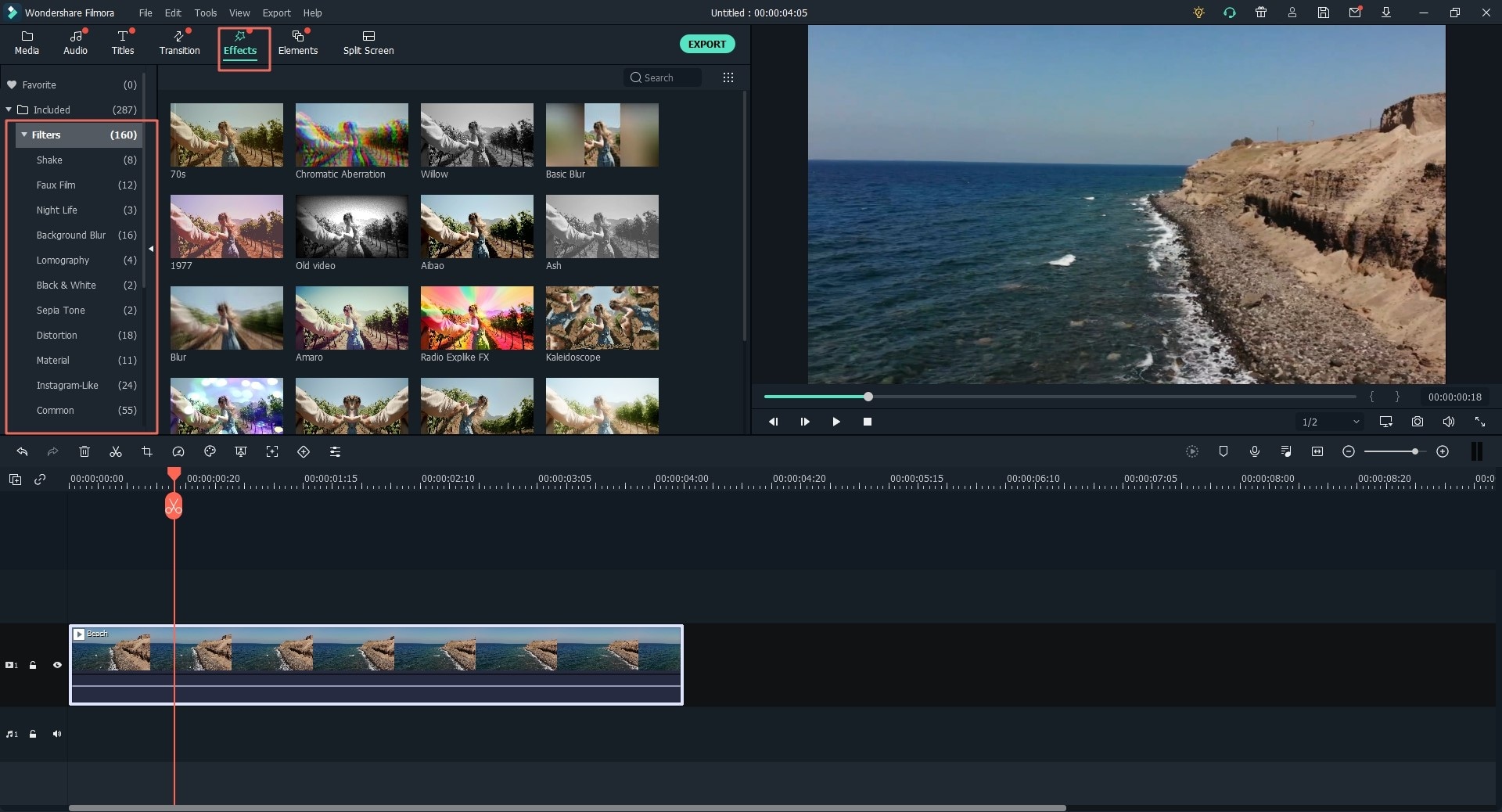 Step 3. Save the Files
Click on "Export" button when you have edited the video. You can then choose whether to burn video, export to a different format on your computer, share it online or directly save the file to a device as you like. Complete the process by clicking on "Export" button.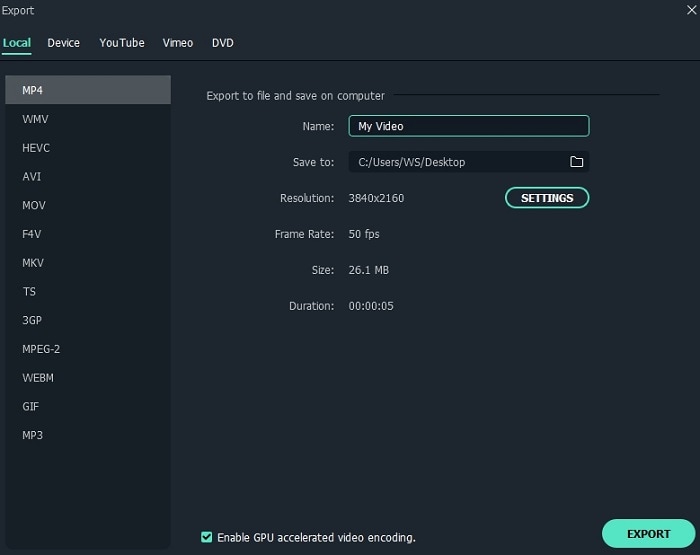 ---
#2. Windows Movie Maker (Windows)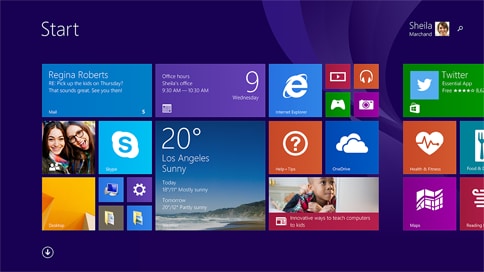 Windows Movie Maker is a free video creator that is probably already installed on your computer since it is included in Windows Essential 2012, and if it is not, you can easily download it on www.windows.microsoft.com (Windows 10 users can download Windows Movie Maker from here).
This Windows video maker is very easy to use, you only have to import photos or videos on your computer from any device like flash drive, camera or phone. And you can also use the program to record a video from your webcam, and then edit it in the Windows Movie Maker directly. Obviously, this tool will let you create professional movie with transition, special effects and music.
Supported platform: Windows 7, Windows 8, Windows Server 2008 R2
---
#3. iMovie (Mac)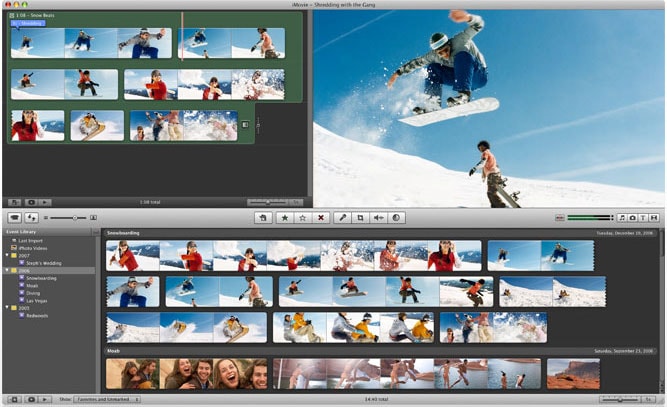 iMovie is a free video creator for mac equivalent to the Windows Movie Maker. It always as built-in app in every Mac computer. So from the latest survey, iMovie has gained a great reputation in Mac users. And lots of YouTubers also love this app.
Just like Filmora Video Editor for Mac, iMovie also provide users with a super easy interface to organize your video clips and help you turn them into an awesome movie. What's more, this free Mac video maker also offers users lots of templates like Romantic Comedy, Epic Drama, etc., music background or audio effects to enrich your video effects.
However, the special effects in iMovie is limited, so if you wish to have a tool with numerous video editing effects and other advanced editing tools, you might need a iMove alternative software.
Supported platform: OS X 10.10.2 or later
---
#4. Cinellera (Linux)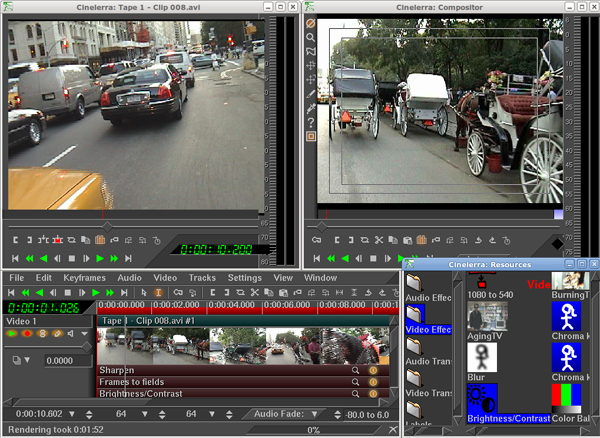 Cinellera is an exclusive Linux video creator application which has the power to perform the most advanced editing tasks and you can download it on www.cinellera.com. It has a number of special effects and also audio effects system. You can edit and layer many images and later enjoy watching them. This software doesn`t limit you in the number of layers, you can use as many as you want while you are editing. There is only one bad thing with this software and that is that it doesn`t support every codec, which is not that bad since it supports the most common ones.
Supported platform: Linux
---
#5. Blender (Windows and Mac)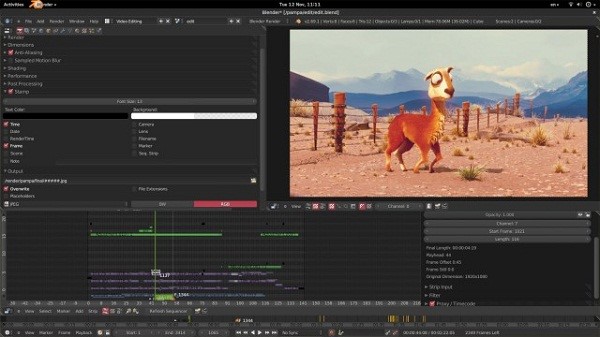 Blender is mainly 3D animation program but it has the best video editing and compose tool set that is hard to compete with. You can download this software on www.blender.org. The best thing about Blender is that they are always improving, new versions of the programs are released extremely quickly, and there are new and exciting features. It is also a difficult program to learn, but once you get used to it, you can do everything you want with it. Blender has a new rendering engine which is called Cycles and it offers amazing and realistic rendering. The modeling tools are easy to use. You have keyboard shortcuts for a fast workflow. With this software you can transform a model into a real character in just minutes. It also offers amazing simulations, whether you need rain, fire or hair that blows in the wind.
Supported platform: Windows, OS X, Linux, FreeBSD
Download Blender >>
---
#6. Lightworks (Windows, Linux and Mac)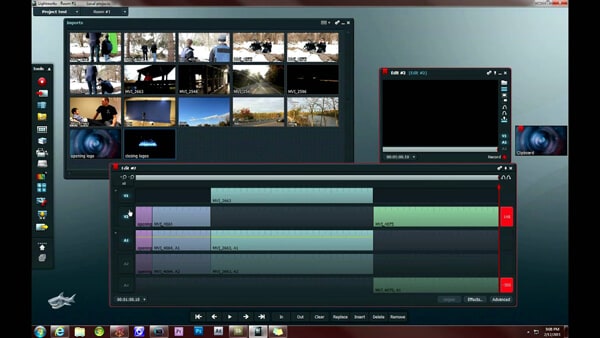 Lightworks is free video creating software that has been used from some of the best editors in the world with support for all major broadcast formats. This software will give you everything you need to make your movie great. This software works on all three platforms, so, no matter if you are using Windows, Linux or Mac OS X you can still work on this software. You can download it on www.lkws.com. If you use Lightworks for as a video creator you will be able to import, render or export without any problems or delays. You can continue editing while you are importing new material. Not only that Lightworks supports the three main platforms, it also supports the hardware of the main manufacturers. This software also offers the a very powerful trim functions, which will make the editing fast and easy. It also offers powerful and real time effects. It has over 100 inbuilt effect presets. Your video files are already made for all the popular social media. There is also an option to upload your video on your YouTube account. The best side of this application is that it is the fastest application ever.
Supported platform: Windows, Linux and Mac OS
---
Write in the End
There are 6 different video creating software for Windows, Mac and even Linux system, which program are you going to try first?
In my opnion:
- If you're a Mac user and you're familiar with iMovie before, then, keep using iMovie to edit or create videos is a nice option. But if you're a beginner, and you wish to create a quality video, then Filmora Video Editor for Mac could be an ideal choice for you.
- For Windows users, Windows Movie Maker always as the first option when they need to create, make or edit videos. But from the latest survey, I found that Microsoft has cancelled the maintenace of the Windows Movie Maker. So, if you're using a Windows 10, you might can't find this tool on it. So if you want to find a video creator for long-term using, then believe us, Filmora Video Editor could be the best choice due to its strong technical support and high compatibility.
- Linux users can take a free trial on Cinellera or Lightworks as you like.
Conclusion
If you still have no choice where to start your video making journey, please take a free trial on Filmora Video Editor or Filmora Video Editor for Mac. Even though this program is a paid software, but it also provide users with free trial version. All functions can be used well, and only has watermark limitation.