Contents
2. Halloween Promotion

3. Halloween Decoration

4. Halloween Makeup

5. Hallween Songs & Ringtones

6. Watch Halloween Movies

7. Play Halloween Games
Halloween is just around the corner and everyone is preparing the costumes, searching for right pumpkins, getting ready for some parties. Smartphone has really become an integral part of our lives, although you will get an appropriate costumes for your Halloween eve, but you should match everything according to the event from the Wallpapers of your Phone to the ringtones that will draw attention to other people. To find a perfect ringtone for your Halloween eve, you should keep in mind that it is creepiest and scares every one out. For example: If you have zombie's costume, your ringtone should be related with "The Walking Dead" or "World War Z", On the other hand, if your costume has resemblance with a witch, you can use a scary women shrills as your ringtone. There are millions of ringtones available on the internet but only some of them are up to the par, here's the best scary ringtones that you should never miss.
Part 1. Top 10 Halloween Ringtones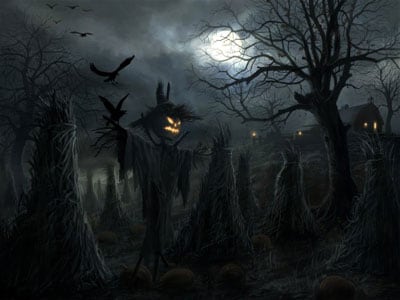 #1. Women Scream of Horror:
The top on the list is the women scream of horror, the ringtone is pretty old but has everything that you need. The ideal scenario is you're standing with some of your friends and suddenly your phone starts ringing. All they can hear is the screams of a women in horror. It is pretty much creepy and scary at the same time.
Rating: 8/10
Web adress: http://www.make4fun.com/audios/Scary-ringtones/1222-Womans-Scream-Of-Horror
#2. Whassup
An amalgam of comedy and Scary, What's up? No, actually it's Whhhasssup? It's like a skeleton asking you what's up in his scary and creepy voice. Although I don't find it much scary but i am sure it is creepy enough.
Rating: 7/10
Web adress: http://www.zedge.net/ringtone/281757/
#3. Very Scary Ringtone
As the name of the ringtone indicates, "Very Scary Ringtone" is literally very terrifying. It's more than that, if you are in sleep and suddenly the ringtone plays, which is the moment when you know that you are screwed.
Rating: 8/10
Web adress: http://www.make4fun.com/audios/Funny-scream-sounds/32117-Very-Scary-Ringtone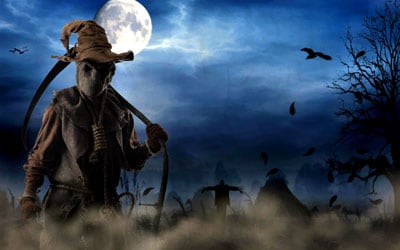 #4. Scary Call for Halloween
Do you want that somebody is telling you to pick your phone in a really scary voice? That's what that this ringtone is for. "Why don't you pick up your phone?" This ringtone is all about when a person is asking you to pick your phone is a really terrifying voice.
Rating: 7/10
Web adress: http://www.make4fun.com/audios/Scary-ringtones/31896-Scary-Call-for-Halloween
#5. Silent Hill Siren
Are you a typical Silent Hill Siren? Have you watched the complete series of your Hill Series? The typical 18 seconds ringtone is not only scary but for a perfect Silent Hill Fan.
Rating: 6/10
Web adress: http://www.make4fun.com/audios/Scary-ringtones/30066-Silent-Hill-Siren
#6. Creepy Text Tone
This is not some screams and shrills as we are expecting for ringtones this Halloween. Although this is an annoying sound and very short ringtone but it is perfect for your Halloween eve. Moreover, apart from that, this sound is pretty loud.
Rating: 8/10
Web adress: http://www.zedge.net/ringtone/1418932/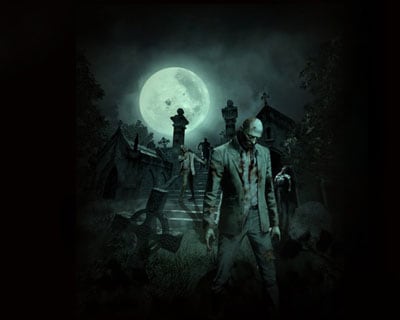 #7. Eerie Music
A perfect combination of Scary, annoying, Creepy and terrifying sound makes a perfect ringtone and that's what eerie music is all about. The sound that will make so uncomfortable and it will finally look like a perfect Halloween.
Rating: 8/10
Web adress: http://www.zedge.net/ringtone/1349578/
#8. Twilight Zone Theme
This is basically the theme of one of the most famous TV show, Twilight Zone. Apart from the horror and creepy sounds, it also has an important addition which is Sci-Fi. There is nothing more to say about this beautiful Ringtone.
Rating: 9/10
Web adress: http://www.zedge.net/ringtone/688499/
#9. Scary Mommy
A child calling for his mommy in a really creepy way, which is what this ringtone all about. There is nothing more than little annoying music and "Mommy" words spoken by the child.
Rating: 8/10
Web adress: http://www.zedge.net/ringtone/414859/
Part 2. How to Download Halloween Soundtrack
Most of the ringtones are absolutely free of cost but the websites will not allow you to directly download the ringtones. Moreover, some ringtones are not optimized for iPhone. The best way to get the ringtones is record these ringtones using a third party software which will also convert them in iPhone format.
Audio Recorder is a perfect software which will not only directly record the ringtones in the sounds. But this software is that you can easily convert these sounds to .m4r format. Another amazing feature of iSkysoft Audio Recorder is that you can easily export these ringtones to iTunes using just one click, so, you can easily sync them with your iPhone and set them as a ringtone. Here's the step by step guide on can you use iSkysoft Audio Record to download the ringtones for absolutely free of cost.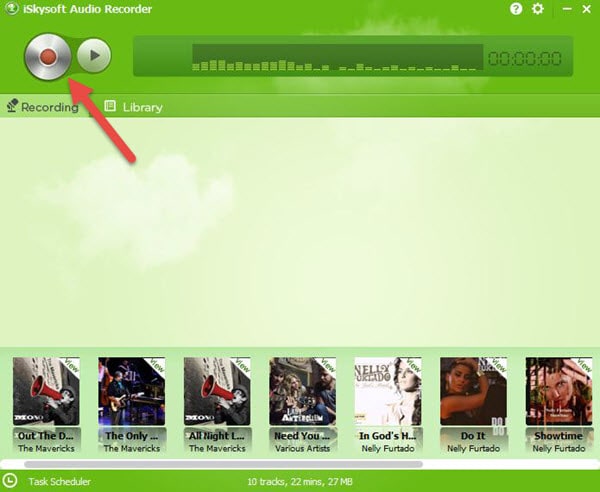 Step 1: Download and install the latest version of iSkysoft Audio Recorder on your PC. After installation, launch the iSkysoft Audio Recorder and here is how it will look like. Now, Open the Web Address where the ringtone is present. You can click on any ringtones that you want for your iPhone and Play them on the website.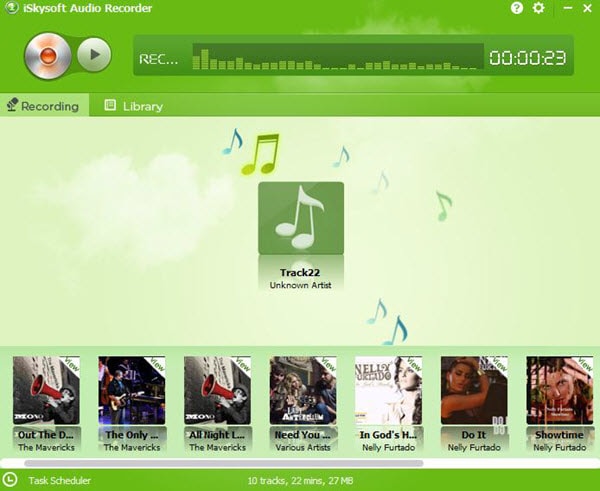 Step 2: As soon as the ringtone is played, open the iSkysoft Audio Record and Hit the Record Button. Once the Ringtone is finished, hit the record button to stop again. Once the sound is recorded, a new sound is shown. Right Click on the sound and Click on "Make Ringtone". Select the portion of sound and you can also see the preview of the "Ringtone". Finally Click on "Save".