Contents
Valentine Movies

Valentine Songs

Valentine Pictures
After the wait of a year, Valentine's Day is finally here when people will share their love with the other people by sending gifts, cards, watching romantic Valentine's movies and having romantic dinners. Although Valentine's Day is all about love but sometimes it gets troublesome because finding a perfect gift and romantic dinner is not an easy task. That's why we have compiled the list of great romantic movies to watch on the Valentine's Day. Well, that's not it, you can also get them download them using an appropriate video downloading software.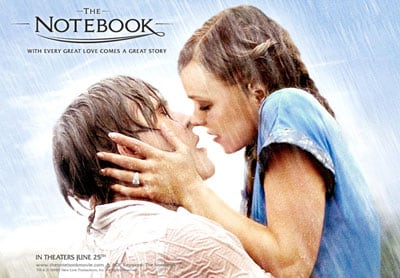 1. THE NOTEBOOK
The Notebook is highly regarded as one of the best romance movies to ever hit the screens. The movie features the love story of Noah Calhoun, a passionate but poor young man, and Allie Hamilton, a wealthy and beautiful young women. In the late 1930s, Allie is spending her vacations in Seabrook when she meets Noah at a carnival. They fall in love, but the social differences between them eventually separates since Allie's parents do not approve of her romance for Noah. However, years later, fate reunites them, and they try to make their love into a lifelong commitment.
Rating: 7.9
Year Released: 2004
Runtime: 123 minutes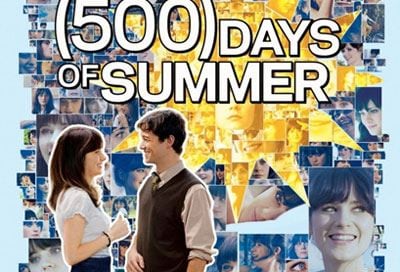 2. (500) DAYS OF SUMMER
The movie revolves around Zooey Deschanel who's that quirky girl that everyone wants to like or be with. One of these people is a boy who falls in love with her; but the problem is that she is not really up for it. The movie mainly portrays modern relationships and concept of love by highlighting the relationship of these two in a non-linear way. It's a type of movie that makes one believe that true love actually exists.
Rating: 7.9
Year Released: 2009
Runtime: 95 minutes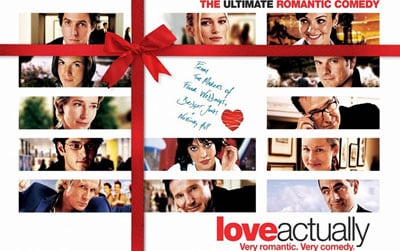 3. LOVE ACTUALLY
This movie is based upon the eight British couples and their intertwining stories of dealing with love in contrasting ways. All of these couples are somehow loosely interrelated with each other. As the characters fall in and out of love, some of them are seen looking for the right people while others find themselves to be with the wrong person. Set in London, the movie is a Christmas film and a romantic comedy. The amazing moments showed throughout the film are all touchy while it gives you a good laugh at the same time. It is said about the movie that it is impossible for one to watch it without falling in love with at least one of the characters while crying and laughing too.
Rating: 7.7
Year Released: 2003
Runtime:135 minutes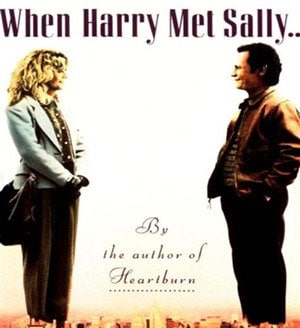 4. WHEN HARRY MET SALLY
Sally (Ryan) and Harry (Crystal) meet each other and Sally rides him to New York after they both have successfully graduated from the University of Chicago. However, as soon as they start feeling good about each other, their fear comes in between: that two people of opposite genders cannot just remain friends without having any romantic feelings. The story continues as Sally and Harry run into each other at different instants and always come across the same question: are they only friends or their relationship has some other meaning to it too?
Rating: 7.6
Year Released: 1989
Runtime:96 Minutes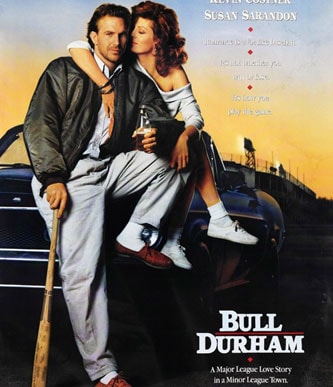 5. BULL DURHAM
Comedy, drama, and romance – the perfect blend for the perfect Valentine's Day movie. Bull Durham features the interweaving of the three lead casts that are Crash Davish, Nuke Laloosh, and Annie. Crash is a Minor Leaguer who is assigned to the hapless team of Durham Bulls. Nuke on the other hand is a young pitching prodigy that learns about life, love, and baseball from Crash. Both the guys mentioned have their own tale of romance with Annie, the team's mascot who is popular for sleeping with a new player every season. Each of the three main characters in the movie face their own problems – Crash wants to retire with some dignity, Nuke wants to make it to the big stage, and Annie struggles to find the perfect guy for herself. All this continues on while Crash and Nuke fight to win over Annie's love.
Rating: 7.1
Year Released: 1988
Runtime: 108 minutes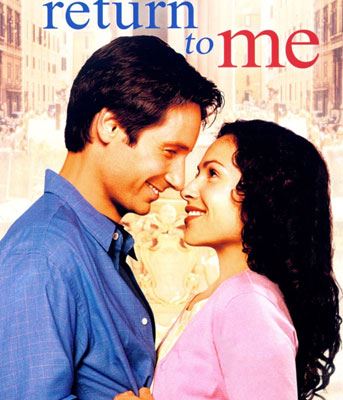 6. RETURN TO ME
The movie is about a couple who is happily married and has a settled life when one day the wife dies in a car accident. While on the other side of the story, a young woman is given a second life through a heart transplant. The girl then assists her grandfather in running an Irish-themed restaurant. The man and this girl meet at the restaurant one day and fall in love. However, things turn out to be complicated when they find out the heart given to the woman actually came from his wife.
Rating: 6.9
Year Released: 2009
Runtime: 115 minutes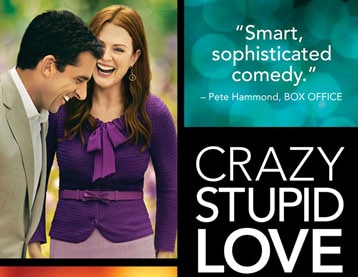 7. CRAZY, STUPID, LOVE
This thriller of a movie shows the ups and downs of life and love. Cal Weaver is a successful man who is living the American dream with a good job, a wonderful house, a beautiful wife, and great children. However, Cal's life slowly unravels when he learns that his wife Emily, had been unfaithful to him and now wanted a divorce. The couple eventually get the divorce and Cal now becomes a 40 year single man who is now looking for a new partner. This is, however, when things get fun as Jacob Palmer, a self-styled player teaches Cal how to hit it with the ladies.
Rating: 7.4
Year Released: 2011
Runtime: 118 minutes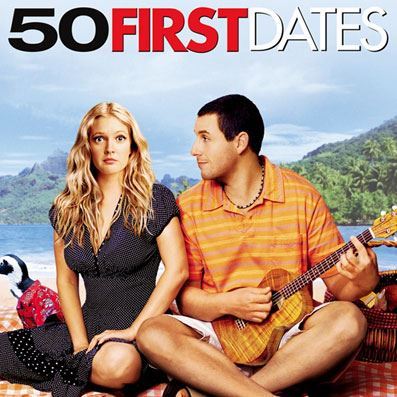 8. 50 FIRST DATES
Henry Roth meets her in Hawaii and their feelings for each other make Henry a new person. Once a playboy, he transforms into a devoted boyfriend. However, problems arise because of the girl of his dreams who doesn't have a short-term memory. Due to this problem, she relives a day again and again. 50 First Days is one of the best romantic comedies that brings laughs and proves to be a chick flick that anyone can enjoy.
Rating: 6.9
Year Released: 2004
Runtime: 99 minutes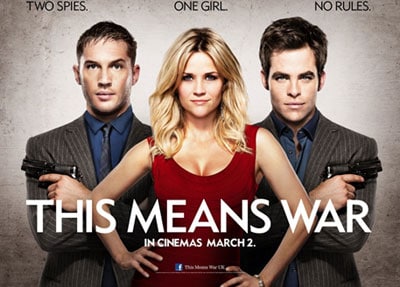 9. THIS MEANS WAR
Tuck and Frank are two close friends who work as CIA agents together. The two have been benched recently because someone is allegedly after them. While Frank is a ladies man, Tuck is divorced and has a son that he's not really close to. Tuck decides to try his luck on dating websites and finds Lauren there. However, Lauren later bumps into Frank and when he hits on her, she immediately goes out with him. The three are now in a love triangle with Lauren interested in both Tuck and Frank.
Rating: 6.9
Year Released: 2012
Runtime: 103 minutes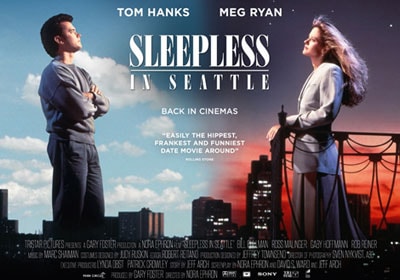 10. SLEEPLESS IN SEATTLE
Hanks is a recent widower who tries to escape the sorrow of his wife's death by moving to Seattle with his son. On the eve of Christmas, he calls in to the national radio and expresses himself by pouring his heart out about his wife. He explains how much he still misses and loves his wife on the radio call. This manages to catch the attention of a reported in Baltimore, Meg Ryan, who immediately falls in love with him despite already being engaged.
Rating: 6.8
Year Released: 1993
Runtime: 105 minutes