Contents
Valentine Movies

2. Valentine Movies for Kids

Valentine Songs

Valentine Pictures
The beauty of the Valentine's Day is that it is equally important for everyone from kids and old age. There is one important question that how kids spend their Valentine's Day, the best way to spend the Valentine's Day with your Kids and family is by playing some games and watch some family movies. The best alternative is to watch the animated movies which are about love. There are plenty of animated and beautiful movies for kids to watch on the Valentine's Day. Here's our list of best Valentine's Day movies for the Kids and Family.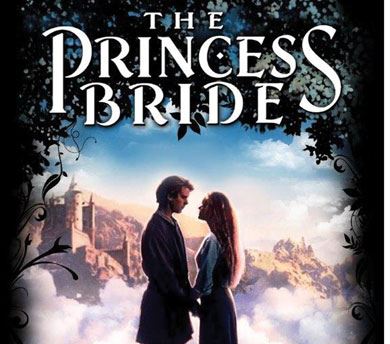 1. THE PRINCESS BRIDE
The story starts with a grandfather reading a book to his adolescent grandson while he's bedridden due to illness. The book, appropriate to the movie title, is named The Princess Bride. This book reading tradition had passed down within the family with the same book being read each time; it was now the boy's turn to listen to it. The grandson prefers a story that does not have so much romance or kissing. He liked the ones with a lot of action. Hence, he was sure that he would never like this story. He couldn't stop his grandfather from reading it to him because he didn't want to disappoint him. As the grandfather reads it, it is found that the story is about a former farm girl, Buttercup. She is chosen as Prince Humperdinck of Florian's princess bride. However, Buttercup is still grieved by the death of her true love, Westley, who had died five years ago.
IMDB Rating: 8.1
MPAA Rating: PG
Year Released: 1987
Runtime: 98 minutes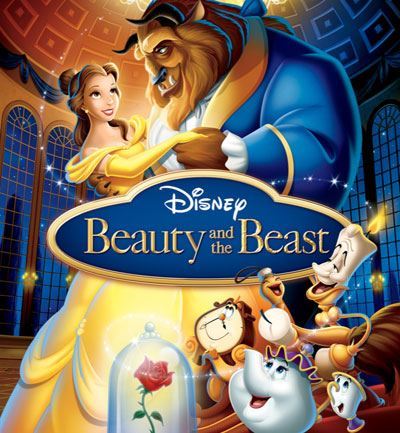 BEAUTY AND THE BEAST
A classic Hollywood horror romance movie that is the perfect watch for Valentine's Day. The movie is based on a wealthy socialite from San Francisco who chases a potential lawyer boyfriend, Mitch Brenner, to a small town in North California. However, things slowly take a turn when birds of all kinds start attacking and killing people. The birds slowly increase in number and viciousness as people try to make sense out of what is happening.
IMDB Rating: 8.0
MPAA Rating: G
Year Released: 1991
Runtime: 84 minutes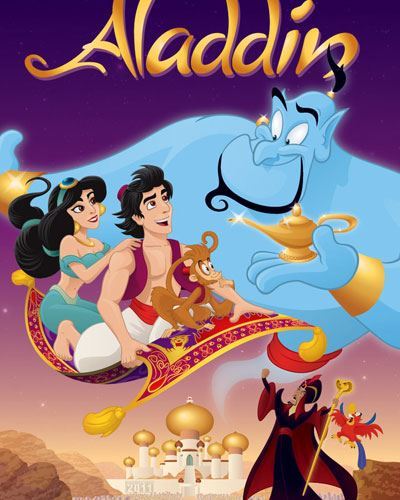 3. ALADDIN
The popular Disney film that is full of love and adventure. Aladdin is a poor and mischievous young man that lives in the streets of the large and busy town of Agrabah. The only real friend that Aladdin has is a faithful monkey named Abu. On the other hand, Princess Jasmine is the daughter of the Sultan of Agrabah. Tired of being forced to stay in the palace, Jasmine sneaks out to the marketplace where she accidentally meets Aladdin. However, the sultan's advisor, evil Jafar, does not take this matter kindly and gets Aladdin thrown in jail. Jafar plans to marry Jasmine to get control over Agrabah, but Jasmine does not want to marry him. Instead, she loves and plans to marry Aladdin, who, by law, is not a prince and therefore, cannot marry Jasmine.
IMDB Rating: 8.0
MPAA rating: G
Year Released: 1992
Runtime: 90 minutes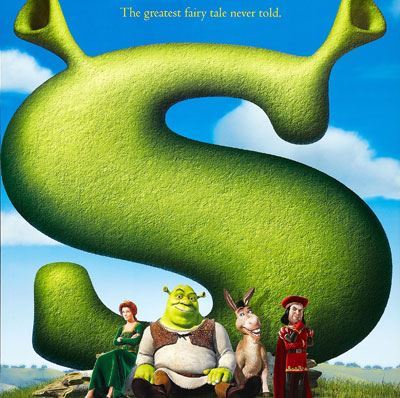 4. SHREK:
Shrek is a green ogre that is very possessive about his swamp. When he discovers that his swamp is being taken over by fairytale creatures under the orders of Lord Farquaad, he sets out to confront Farquaad regarding the matter. Shrek is accompanied by a loud donkey that is the only thing close to a friend to the ogre. Farquaad makes a deal with Shrek, if Shrek saves Princess Fiona from a tower that is guarded by a fire-breathing dragon, Farquaad will give him his swamp back. However, things change when Shrek rescues Fiona and the two fall in love.
IMDB Rating: 7.9
MPAA Rating: PG
Year Released: 2001
Runtime: 90 minutes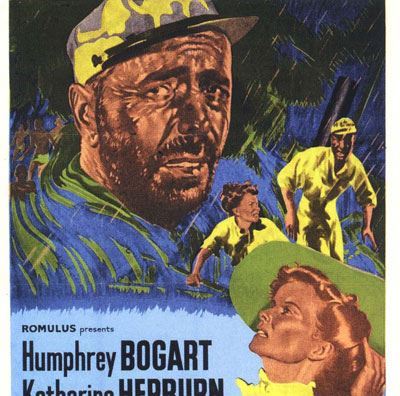 5. THE AFRICAN QUEEN
A classic romantic adventure that tells us the tale of love and war shared by two different companions. The stage is set for the scenes of World War I where Rose, an English missionary, flees the German occupied East Africa in a small steamer boat named the African Queen with scruffy captain Charlie Allnut. The movie shows the struggles and adventures of Rose and Charlie as they plan to overthrow the Germans by taking out their warship, the Louisa.
IMDB Rating: 7.9
MPAA Rating: PG
Year Released: 1951
Runtime: 105 minutes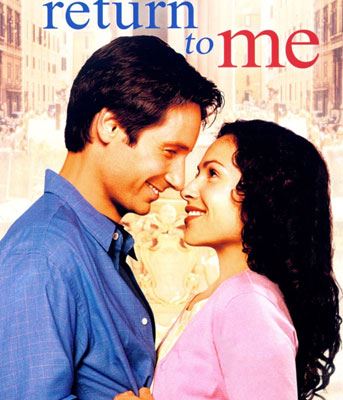 6. PRIDE AND PREJUDICE
The story revolves around Elizabeth Bennett, who's a stubborn, sarcastic and witty young lady who is adamant about her opinions. One of these was that she wouldn't marry only because she was expected to. Mr. Fitzwilliam Darcy, on the other hand, is a wealthy, shy person who believes in the thing called superior birth.
IMDB Rating: 7.8
MPAA Rating: PG
Year Released: 2005
Runtime: 129 minutes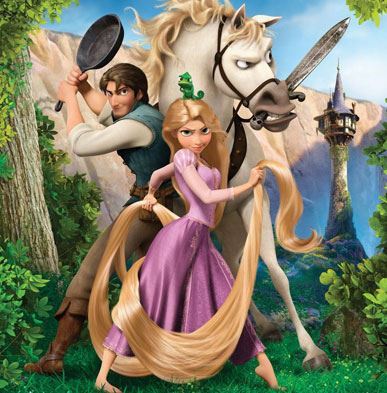 7. TANGLED
Tangled is about a baby princess Rapunzel, who receives healing power through a magical flower. She is kidnapped by Mother Gothel in the middle of the night from her palace. The flower's magical power kept growing within the beautiful golden hair of Rapunzel. To stay young, Gothel has to trap Rapunzel in the secret tower. By the time Rapunzel becomes a teenager, her hair is 70 feet long. As she had spent all these years in the tower, she always wished to see the outside world. The one day Rapunzel gets a chance to take captive a thief, Flynn Ryder. She makes a deal with him, so she's guided by him to the beautiful world she always dreamt looking at. She is about to have the most incredible and exciting journey of her life.
IMDB Rating: 7.8
MPAA Rating: PG
Year Released: 2010
Runtime: 100 minutes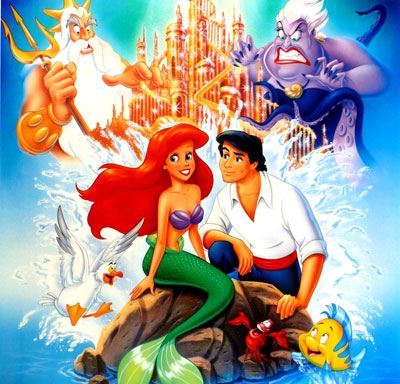 8. THE LITTLE MERMAID
The story is about King Triton's youngest daughter, Ariel. The mermaid is not very satisfied with their lives in the sea and wants to be with the humans in their lands. Time and again, she argues with her father on this topic of humans, whom his father called "barbaric fish-eaters." She goes to the Sea Witch Ursula to make a deal with her, but Ursula brings some other plans for Ariel and her father.
IMDB Rating: 7.6
MPAA Rating: G
Year Released: 1989
Runtime: 83 minutes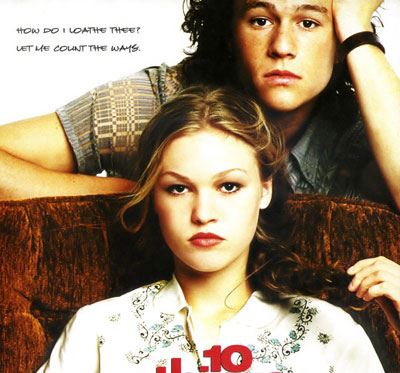 9. THINGS I HATE ABOUT YOU
Cameron is a new student at Padua High. A boy named Michael becomes Cameron's first friend at the school, and later the two become best friends too. Michael shows around the school to Cameron and introduces him to the other students. One of the people he meets during the tour is Bianca Stratford. She's a beautiful sophomore, but she doesn't have the permission to date. Her sister, Katarina is a senior who hates conformity and loves feminist prose and indie rock. The father of the two sisters then decides to change the rule of his house. Now, Bianca is allowed to date only if Katarina also has a date. The story then goes on as Cameron searches a date for Katarina so that he can date Bianca.
IMDB Rating: 7.2
MPAA Rating: PG-13
Year Released: 1999
Runtime: 97 minutes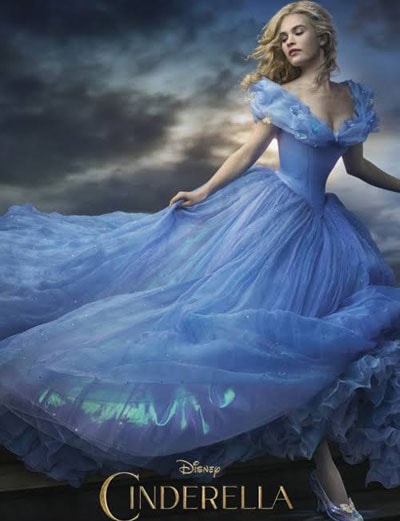 10. CINDERELLA
Cinderella's story is one of the most favorite ones amongst kids and families. It is about a girl named Ella who lives with her evil stepsisters and a stepmother who are always trying to ruin her life. Amongst all these cruel people, Ella possesses a pure, loving heart. Ella then goes through a life-changing course of events upon meeting the prince and dancing with glass shoes. Her fairy godmother also helps her.
IMDB Rating: 7.0
MPAA Rating: PG
Year Released: 2015
Runtime: 105 minutes