YouTuber has become one of the most sought after careers in 2021. With a YouTube channel, you can make a decent living and showcase your talent to the world and acquire long-term followers. If you've been planning to start a YouTube channel for a while, this guide will help. Today, we'll discuss how to create a YouTube channel from scratch and different tricks that'll help you attract new viewers. Therefore, without any further ado, let's get started.
Part 1: How to Create a New YouTube Channel
Method 1: Creating a YouTube channel with your existing Google Account
You won't have to set up a new YouTube account from scratch if you already have a Google account. You are allowed to create your YouTube channel using the same Google account.
Step 1: Go to YouTube and sign-in with your Google account credentials.
Step 2: Click your account icon in the top-right corner and select Create a Channel.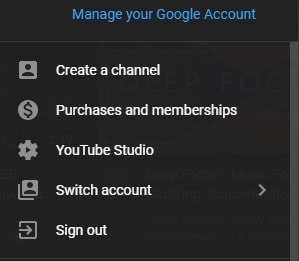 Step 3: In the next screen, you'll be asked to choose between a personal or brand account. Here selects a brand account as it'll help you set up an account with a customized name, and you could also share its credentials with your team.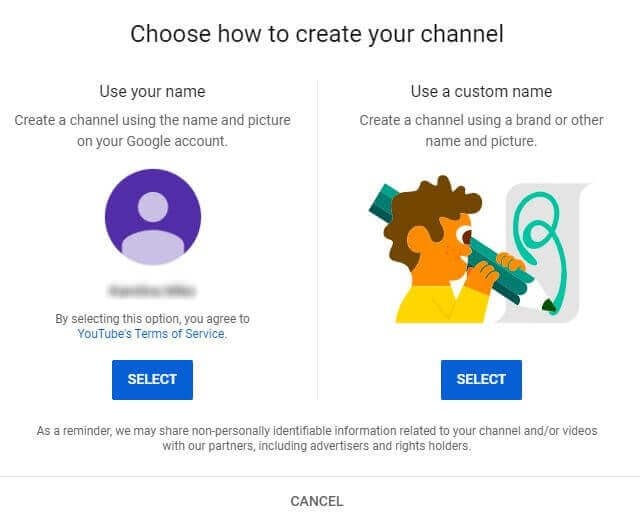 Step 4: Now, enter a channel name and click Create.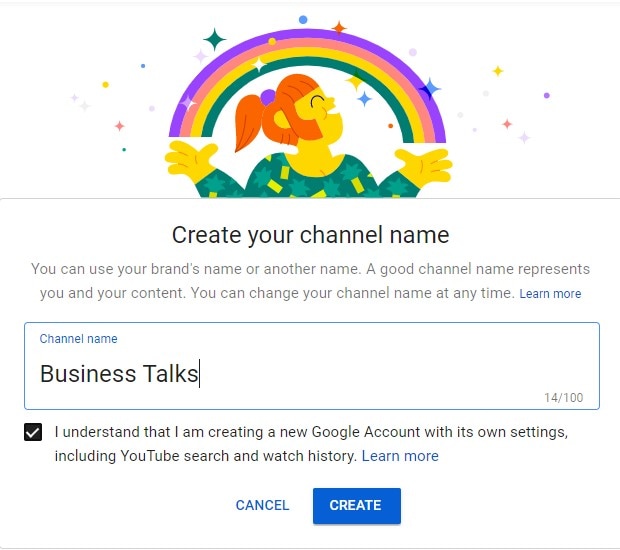 Step 5: That's it; your channel will be created automatically. Now, you can customize it by adding a profile picture, banner image, and description.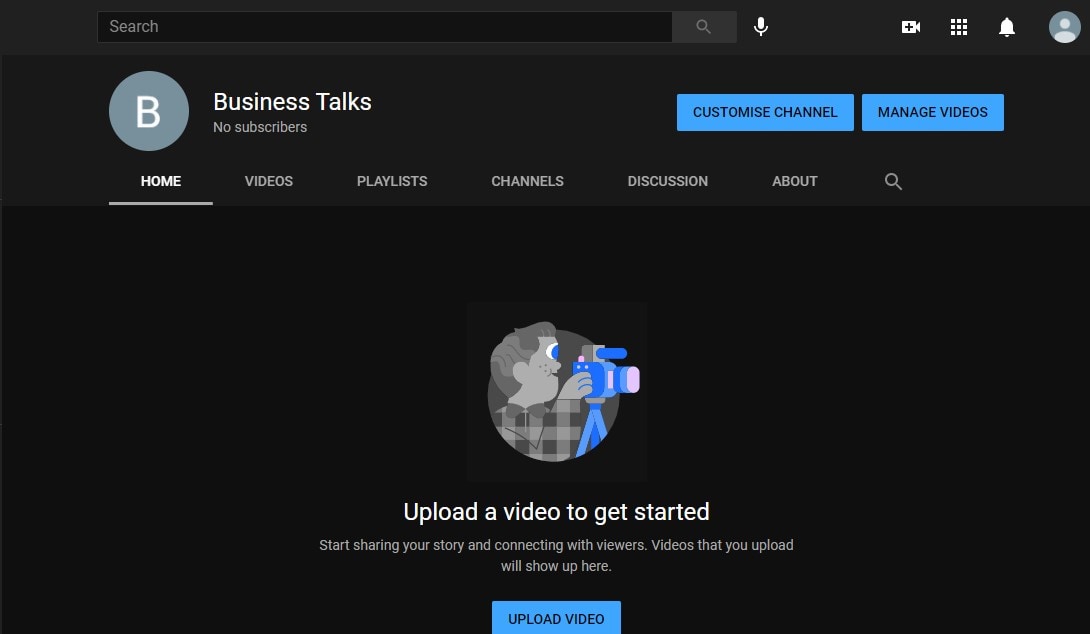 Method 2: How to create a YouTube channel if you don't have a Google Account
In case you don't already have a Gmail account, the first step would be to set up a new Google account. Follow these steps to create a new YouTube channel when you don't have a Google account.
Step 1: Go to Gmail.com and click Create Account.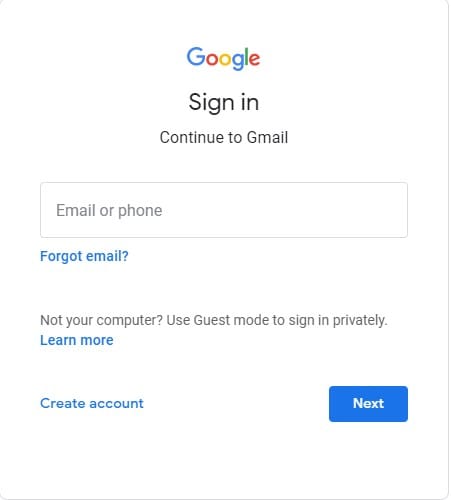 Step 2: Enter your details and click Next.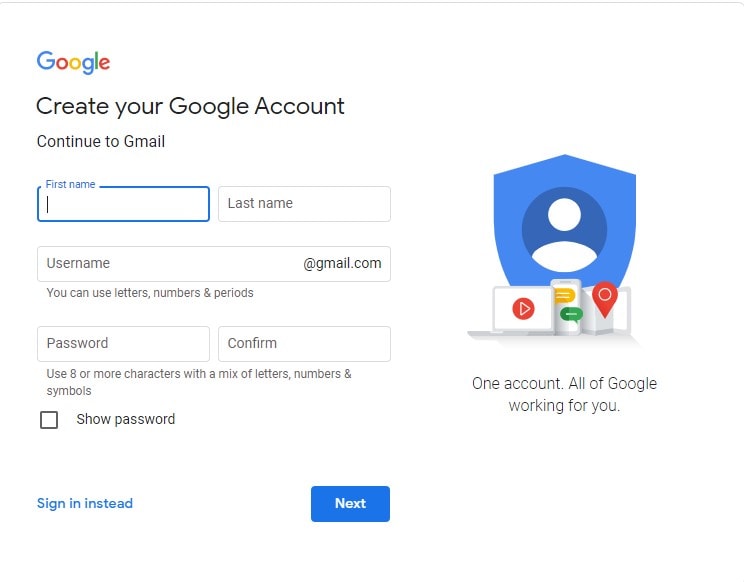 Step 3: Once you've created the Google account, follow the same process as earlier to set up your YouTube channel.
Learn more:
How to Create a Private YouTube Channel
How to Create Multiple YouTube Channel
---
Part 2: How to Create YouTube Channel Art
After you have created your YouTube channel, the next step would be to create an engaging channel art. It's worth noting that creating a channel art is exceptionally crucial for every YouTube channel as it'll help you attract more and more viewers. As soon as someone lands on your track, the channel art will be the first thing they'll notice. So, your channel art must be appealing enough to engage potential viewers.
Here's how to create engaging channel art for your new YouTube brand.
Perfect size for your YouTube channel art
First and foremost, it's crucial to choose the right size for your channel art to not lose any details after uploading it. The ideal size for a YouTube channel art is 1546x423 px. If you use these dimensions, YouTube won't crop the channel art on different devices, and you can stay assured that people will see its every detail.
Creating your YouTube channel art with Canva
One of the most promising tools to create a YouTube channel art is Canva. It's an online designing tool commonly used to make YouTube banners, social media posts, posters, etc.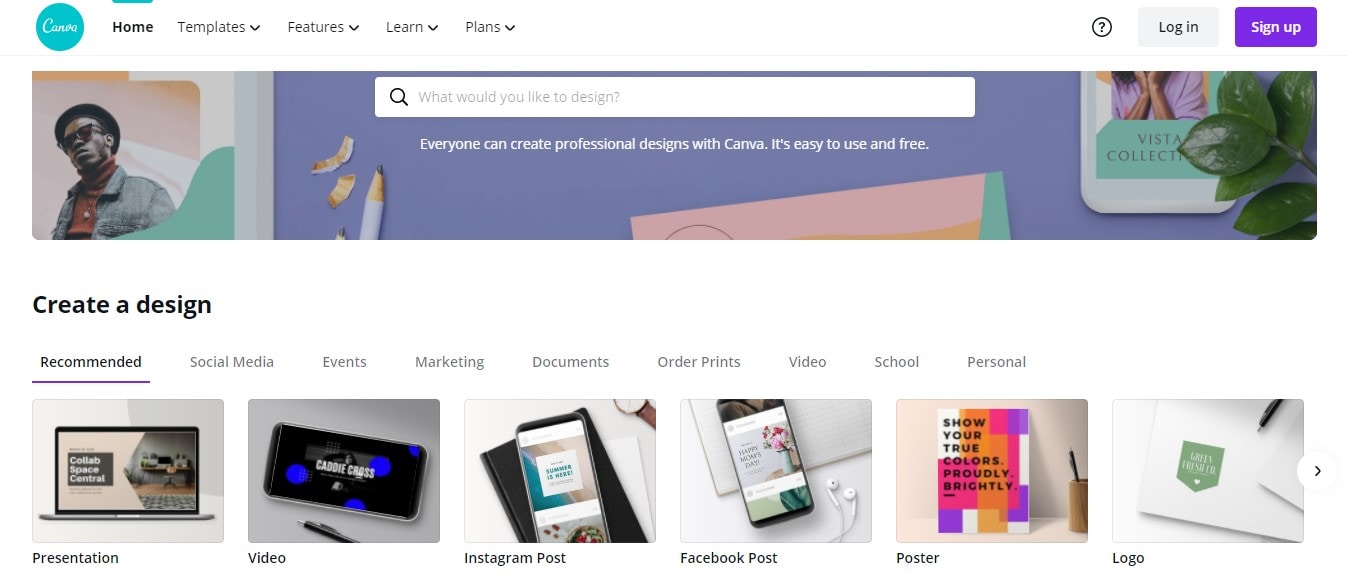 With hundreds of built-in templates and various editing features, Canva will make it much easier to design your YouTube channel art in no time.
Here's how you can use Canva to create a professional banner image for your YouTube channel using Canva.
Step 1: Go to Canva.com and sign-up with your Google or Facebook account.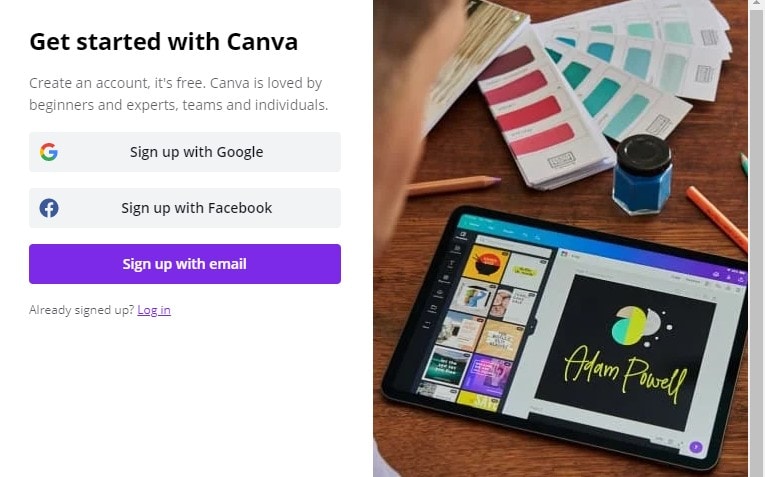 Step 2: You'll be prompted to the Canva editor window. Here choose one of the built-in templates or upload your image to get started.
Step 3: Switch between different features of Canva to customize the banner as per your requirements.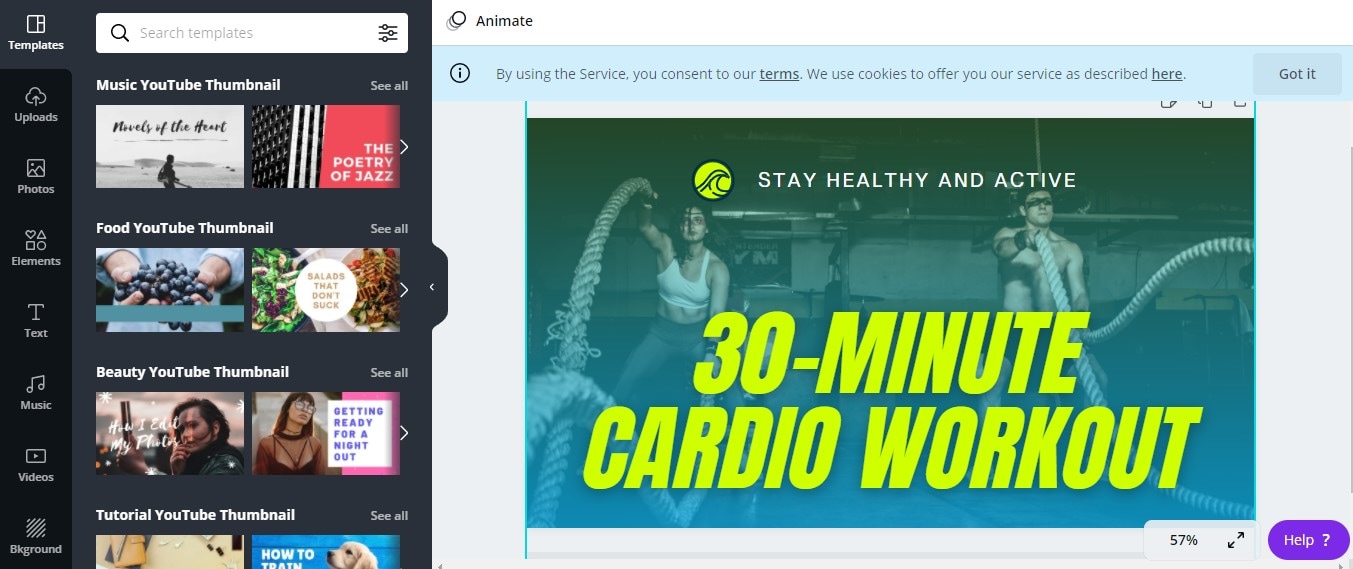 Step 4: Once you're done with the editing, click the Download button in the top-right corner to save the banner on your PC.
Add links to your YouTube channel banner
After uploading the banner on YouTube, you can also add custom links to redirect viewers to your social media profiles or personal website. Follow these steps to add a custom link to YouTube channel art.
Step 1: Open your YouTube channel and switch to the About tab.
Step 2: Scroll down and click Links.
Step 3: Click the Add button and make sure to check the Overlay checkbox.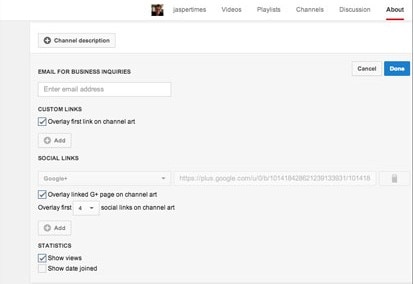 Step 4: On the next screen, paste the link that you want to add and click Done to complete the process.
Add a custom channel icon for your YouTube
At this point, your channel will start to look more professional. The final touchup that you'll need to do is add a profile picture. Here you can either upload your brand logo (if it's a brand account) or your profile picture (if it's a personal account).

To add a channel icon, hover your mouse over the profile picture and click the Upload button. Please choose an image from your local storage to set it as your default channel icon.
So, that's how to create a brand-new YouTube channel from scratch.
---
Tips for Creating & Optimizing Your YouTube Channel
Here are a few additional tips for creating a new YouTube channel and growing it by attracting more viewers.
1. Create a YouTube channel structure: Whenever you upload a new video, make sure to add it to a dedicated playlist. You can create multiple playlists on your channel to make it easier for the viewers to navigate through different videos.
2. Create a Channel Trailer for Your YouTube channel: It's also essential to create a high-quality trailer for your YouTube channel. This will help new users understand what your channel is all about and what they can expect from your videos.
3 Add Channel Keywords and Description: It's also necessary to add keywords and description while uploading new videos, as this will boost your channel's visibility in organic search results.
4. Verify your YouTube Account to Access More Features: Always verify your YouTube channel as this will help you unlock additional features. With a verified channel, you'll be able to add a 15+ minute video, live stream, and even add custom thumbnails.
5. Join the YouTube Partner Program: Finally, don't forget to join the YouTube partner program as this will give you access to YouTube's support team and use its monetization features.
6. Make the first video for your YouTube channel with Filmora Video Editor
Once your YouTube channel is up and ready, your next challenge would be to create your first video. Of course, if you've come this far, it's entirely possible that you already have an idea for your first video. However, it'll be essential to execute the concept precisely so that you can easily attract new viewers to your channel.
Apart from shooting the right clips, you'll also need a professional editing tool to create a high-quality video. We recommend using Filmora Video Editor & Filmora Video Editor for Mac. It's a fully-functional video editing software for Windows and macOS that's designed to help people create visually appealing videos.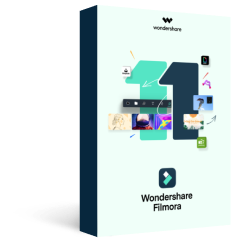 Features with Filmora Video Editor
Basic editing such as crop, split, trim, and rotate video.
Add Keyframes to develop your transitions.
Choose from 100+ Built-in Effects and Transitions to make your videos look more cinematic.
Color correction to enhance the overall video quality.