Has this ever happened that when you watch a video on YouTube, you may want to get background music from it to make a ringtone for your phone, or maybe you want to use a section of audio as a sound effect on your video project? What will you do? Download or record sound?
Unfortunately, YouTube does not offer audio download options, and there is no way to record audio from YouTube directly.
So how do you get audio from a YouTube video?
Definitely, YouTube can be an ideal source for music audio if you get the proper ways. This article seeks to give you 3 different methods on how to record YouTube audio to MP3 format.
Recording YouTube Audio Using Filmora Video Editor
By using a trustworthy application audio recorder like Filmora Video Editor (or Filmora Video Editor for Mac), you are able to simply record background music whether on YouTube, Skype, or other video sharing sites.
Filmora Video Editor serves as a multipurpose software ranging from video editing, music editing, conversion to other formats and downloading if need be. It guarantees you of a clear record of YouTube audio to whichever format you like including MP3. Additionally, it's simple to use even for the amateurs.
Have a look at these brief features of Filmora Video Editor to know what the software is capable of.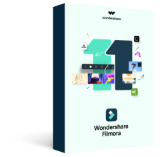 Records audio from YouTube or others sites without any noise and any time limit.
Allows you to edit recorded audios and videos, such as cutting, triming, rotating, slow motion, volume adjustment, etc.
Has multiple sounds effects that you can apply to your audio recorded.
Supports conversion of video and audio files to different formats, like mp3.
You can also use it to record youtube videos and do video editing.
Guide: How to record your audio from YouTube using Filmora Video Editor
Step 1. Install and launch Filmora Video Editor on your computer before running your YouTube video.
Step 2. On the menu bar at the top of the interface, select "File" dropdown and then under "Record Media" option-click the "Record PC Screen…" button.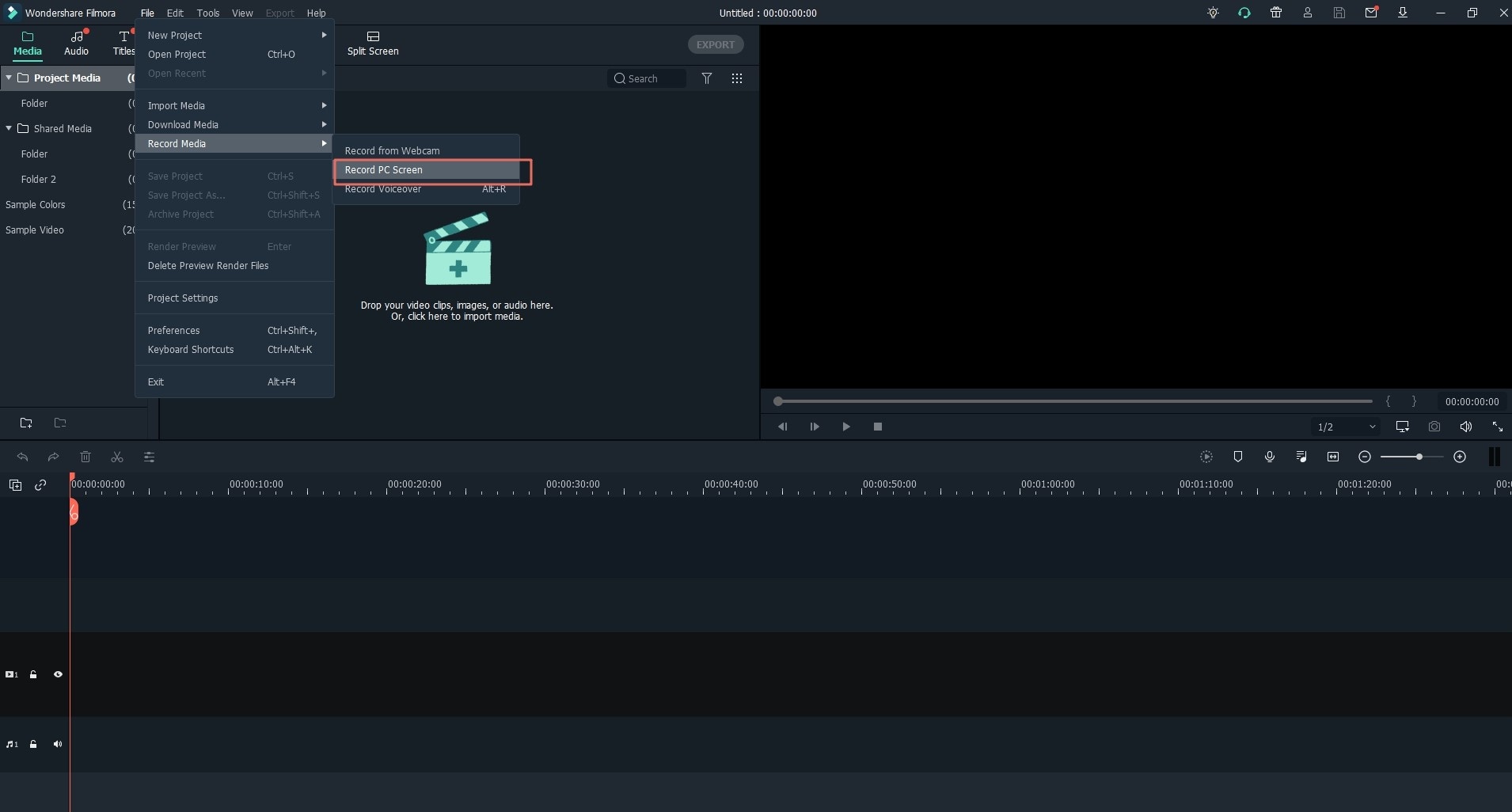 Step 3. Uncheck the microphone and the mouse clicks to avoid affecting the audio recording from YouTube.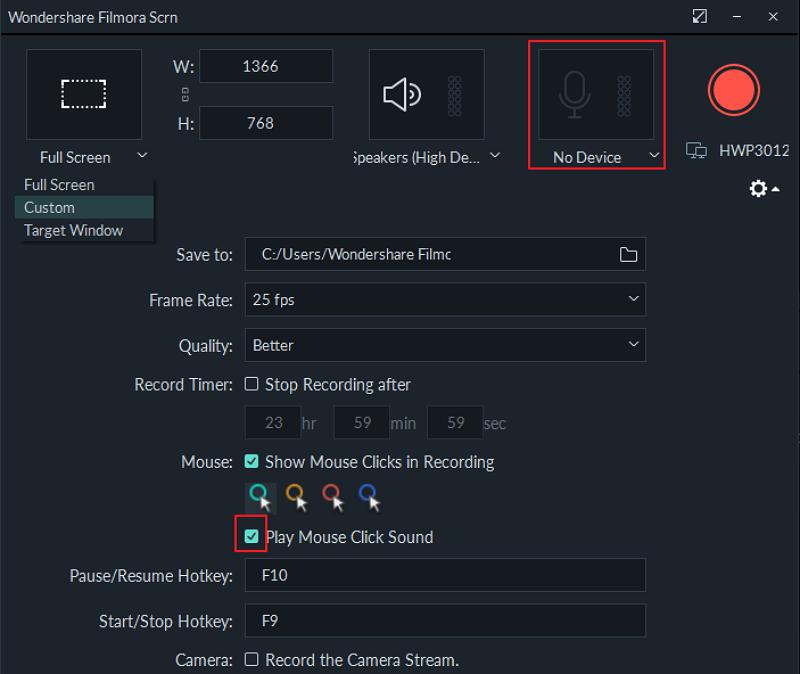 Open the YouTube video you want to record. After that, click the "Rec" button then play the video to begin recording and when done stop the recording and the audio if needed.

Step 4. Once you stop the recording, the recording file will appear on the program. Drag to the timeline and edit if you want to. Otherwise, click on "Export" and choose output as "MP3" format and save the file.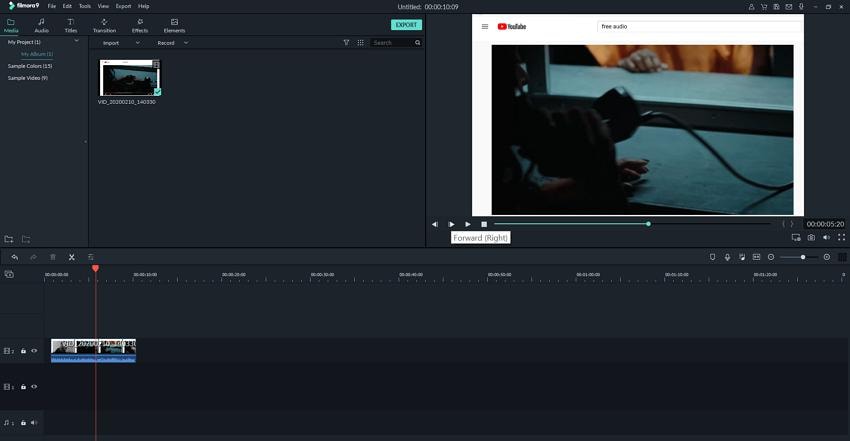 ---
Recording YouTube Audio with Audacity
Another tool to consider is the Audacity free audio recorder for clean audio. It's built for voice and video sound recording and best fit for beginners. However, it does have a long procedure to follow making it a tedious option.
Here are the steps on how to record YouTube audio using Audacity without compromising the audio quality.
Step 1. Download and install Audacity program to your PC free by following the on-screen prompts.
Step 2. Launch the program on your computer and from the "Edit" button on the menu bar, change to Recording section on the preferences window.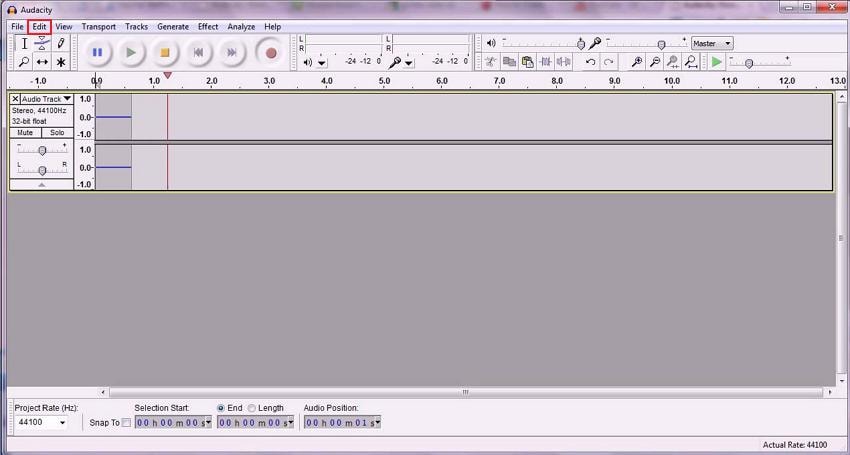 Step 3. Consider using the Stereo Mix if it's available. In case it's disabled, navigate to your computer's control panel, and to the Sound section through the Hardware and Sound section option. Enable showing of the Disabled Devices by right-clicking on the blank section on the window. Enable Stereo Mix by right-clicking on it and click "OK" to confirm new settings.
Finally, you are able to work with Stereo Mix for clear audios.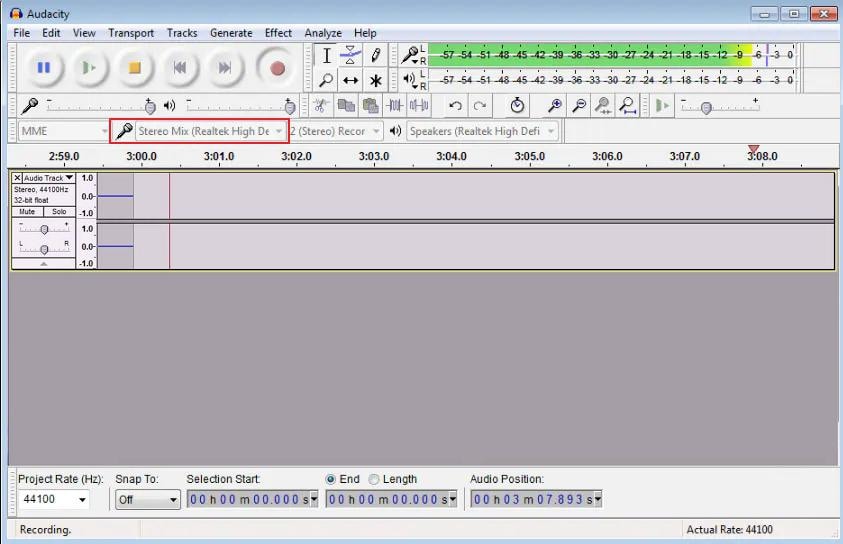 Step 4. Open your YouTube video and click the "record" button to record. Ensure the video play is continuous without buffering to allow a good flow of the audio. When it's done recording, click the "Stop" button on the Audacity program.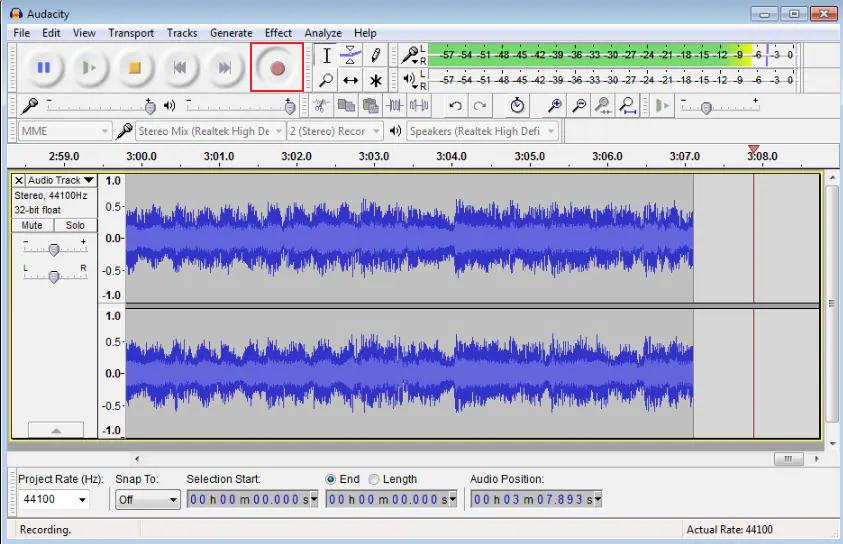 Step 5. Save the file by exporting it to MP3 format.
---
Recording YouTube Audio Using Voice Recorder on Windows 10
Finally, if you have limited storage space and your PC cannot support any program download, you do not have to worry. All you need is Windows 10 version on your computer. This could be the best option for new users that don't require much editing. There is a built-in voice recorder for recording voice over or music playback on your computer.
Here is a simple guide on how to record YouTube audio on Windows 10 without any complications.
Step 1. Launch your Windows and search for the "Voice Recorder" from the Windows search bar.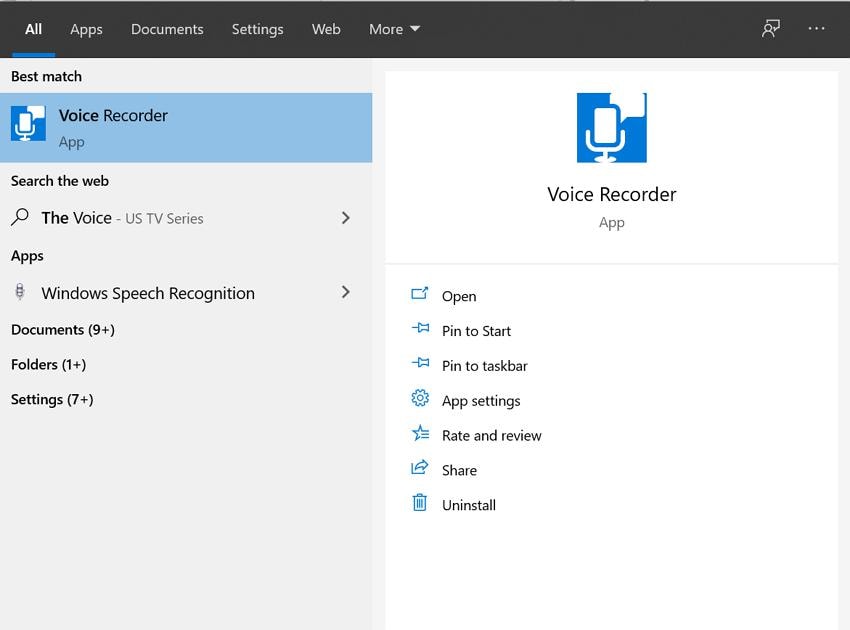 Step 2. Proceed to create a recording by clicking the "Recording" icon at the bottom.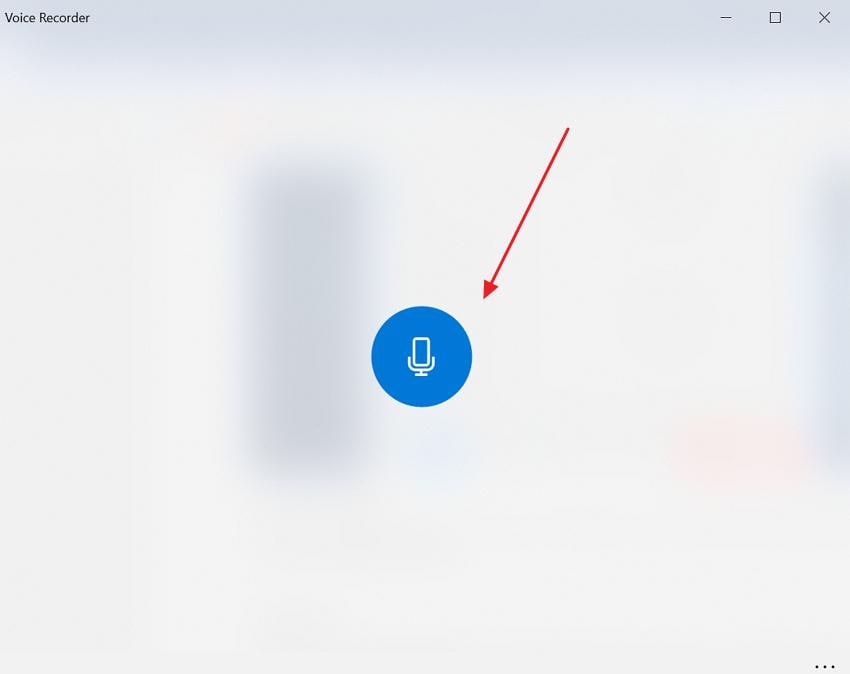 Step 3. To stop recording, just click the "Stop" icon below the timer and the recorded audio will be saved successfully. Below the button, there are the pause and maker icons to pause and mark the important sections simultaneously.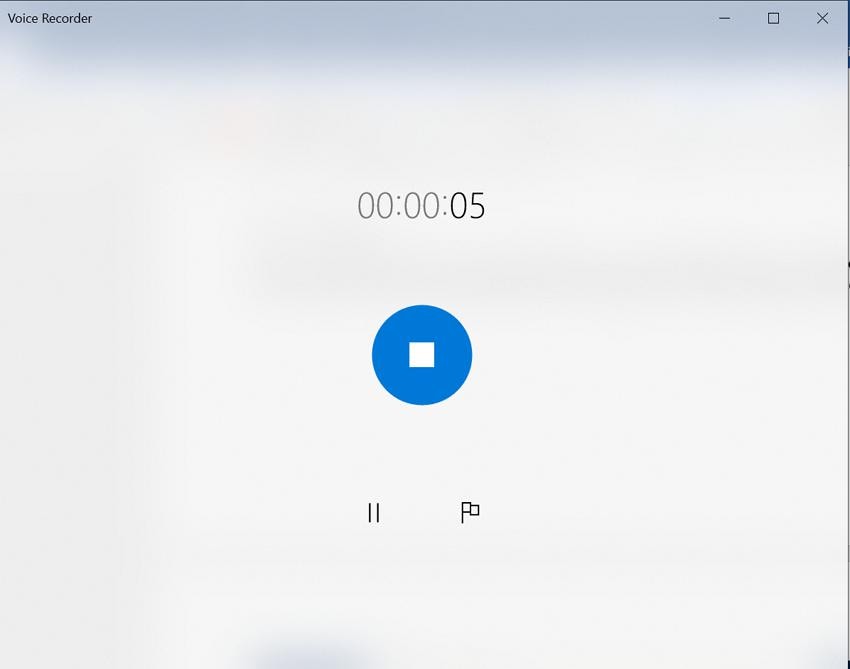 Step 4.To edit the file to trim the unwanted sections, click the editing button at the bottom left of the window. You can as well share the file and rename it from the icons below the recording.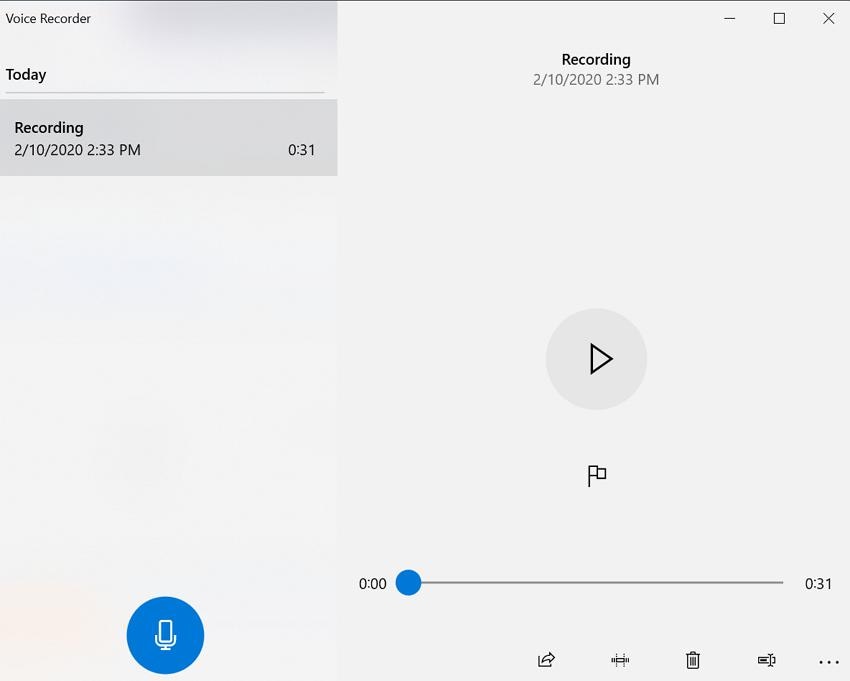 Note: The only drawback is that the file cannot be exported to MP3 format and cannot control external noises. It requires another program like Filmora Video Editor to convert.
---
Conclusion
Recording audio from YouTube is undoubtedly strenuous if you don't know the right tool to use. Through this article you got three ways to record audio from YouTube.
In summary,
- You can use Windows 10 built-in recorder to record audio from YouTube, but you need consider using another program since the audio format may not be readable by all devices.
- Using the Audacity program has a lot of procedures to follow especially if it's the first time set up. And it can only be used to record audio.
- Using Filmora Video Editor will be easy for you and will offer you multiple editing options to ensure you get the right audio quality.
So, if you need a perfect audio recording and editing experience, Filmora Video Editor can meet all your needs. Just click the button below to download it for free!