How do you make slime step by step?
Slime videos may be one of the strangest Internet phenomena in a long time. On YouTube, there are now wildly popular recorded videos in which you see a pair of hands knead and pull apart a gelatinous mass, which often gets millions of views. Around the world, teens whose YouTube channels feature slime videos of this kind have been known to earn several thousand dollars a month.
So...
...making slime videos (DIY) become more and more popular in YouTube or other video channels. And today, I'd like to show all of you how to DIY fluffy slime and create videos of how to make slime step by step.
If you're interested in it, you've been the right place.
And the best part is...
Well, this post is not only going to show you how to make a slime, but also guide you to do the preparation work and advanced editing skills to help you publish an awesome video on the Internet.
Now, let's get started...
Preparation: What You Need to Make the Perfect Slime?
If you do not have slime at home, you can make some yourself. Creating your own slime at home can be a fun activity that can keep and your kids busy and entertained. After you've mastered the basic slime recipe, you can start experimenting to make more creative slimes. You can make slime in basic colors, a mix of colors or add glitter or small bright beads to make it more stimulating visually and to the sense of touch.
To make the perfect slime video, you only need a few ingredients as follows:
- A video recording device like your phone, camcorder and something like that.
- A professional video editing software like Filmora Video Editor, etc.
- Ingredients: For the ingredients, you will need craft glue, laundry or shower gel soap, food coloring and optionally, accessories such as Styrofoam balls or glitter.
If you have no one to help you record your video, you can use a tripod with your smartphone or camera to shoot from overhead. Now, let's turn to the slime making process.
---
How to Make Slime at Home Step by Step?
Step 1. Pour craft glue into a bowl. For one standard portion of slime, you need about 125 ml of glue.
Step 2. Now add food coloring until you get the desired color.
Step 3. Slowly add a few tablespoons of liquid detergent until the mixture becomes slimy. Then, stir and knead the slime thoroughly properly.
[Attention]
If you want to, you can add the Styrofoam beads and/or glitter and thoroughly knead the slime again.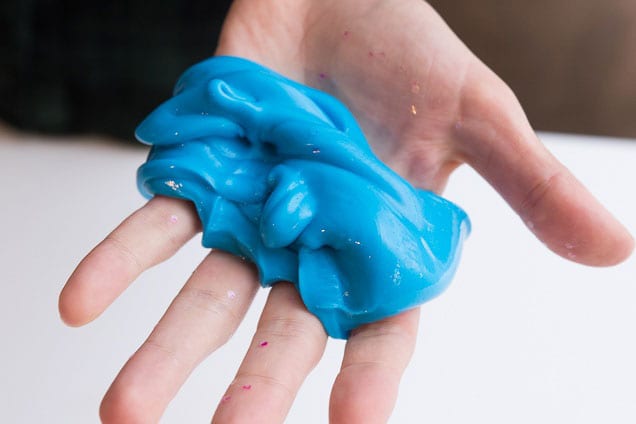 Now your slime is ready. Fast & easy, right? Then, it is time to edit the slime video and share it on the YouTube.
If you don't know how to edit it, please follow the below detailed tutorial to create your own slime video for YouTube.
---
Step-by-step Guide: How to Make & Edit A Slime Video for YouTube with Filmora Video Editor?
After you have recorded your video, now it's time to edit the footage. For that, you will need Filmora Video Editor or Filmora Video Editor for Mac. This program is an excellent option for both new and experienced users who need to create high-quality videos easily and quickly. It has powerful video editing features such as trimming, cropping, rotating, merging/splitting videos and adding subtitles and gives users the option of applying hundreds of eye-catching video effects, stylish transitions, titles, fonts, and filters.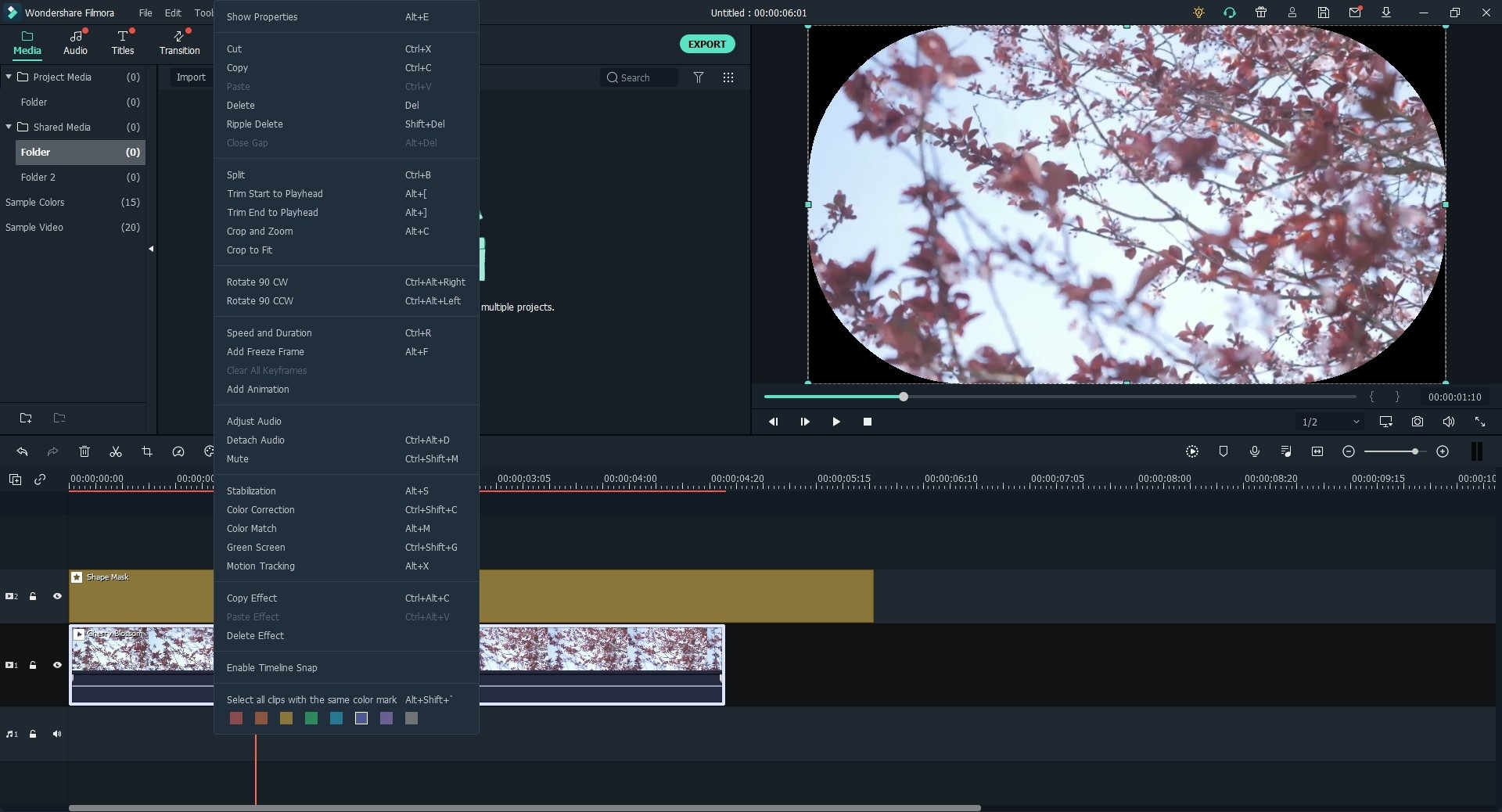 Support to load media files/footages from digital camcorder, camera, mobile phone, local disk, etc. without restrictions.
Edit a video with hundreds of built-in tools, including splitting, trimming, cropping, merging, rotating, green screen, audio detaching, title customization, etc.
500+ free effects like transitions, filters, overlays, elements, etc. for you to customize the video as you like.
Export edited videos to any format, device or directly upload to YouTube, Vimeo as you like. You can also choose to burn videos to DVD with 1 simple click.
Now, let's check the detailed tutorial as follows:
Step 1: Download and Install Slime Video Editor
Click the below icon to get the Filmora Video Editor on your Windows or Mac computer. Then launch it and choose "New Project" to enter the video editing panel directly.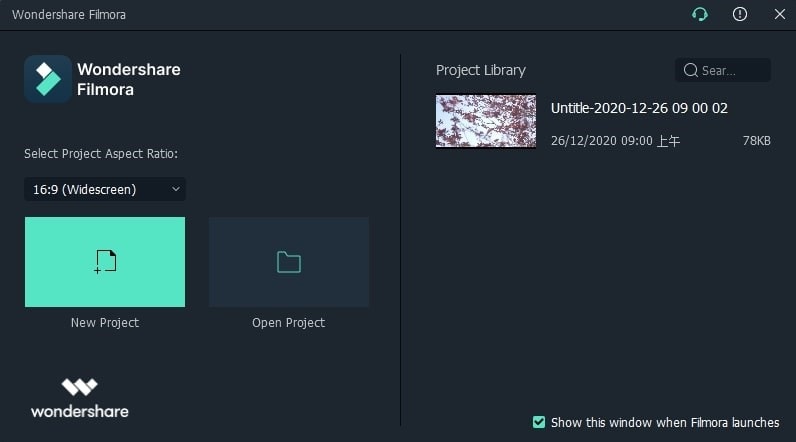 Step 2. Simply drag-and-drop the video files to the media library, then click on each of the video thumbnails and drag them to the timeline.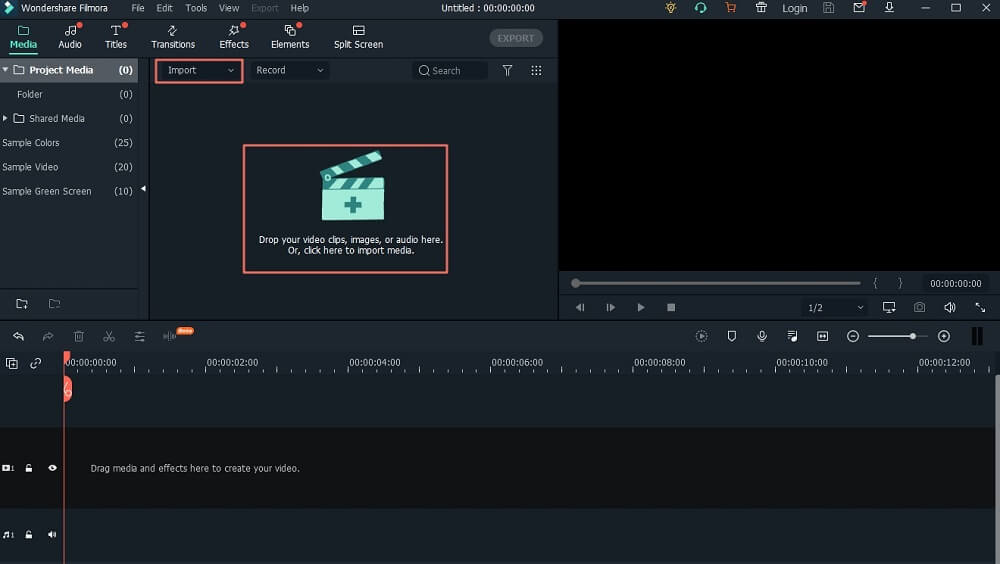 After that, it's time to begin your video editing:
- Delete Unwanted Parts from the Footage
This program provide users with 3 different ways to remove unnecessary footages, they are: trim, split and crop. You can choose the right tool to cut the video clip as you like.
1) Trim a video - Click to learn detailed steps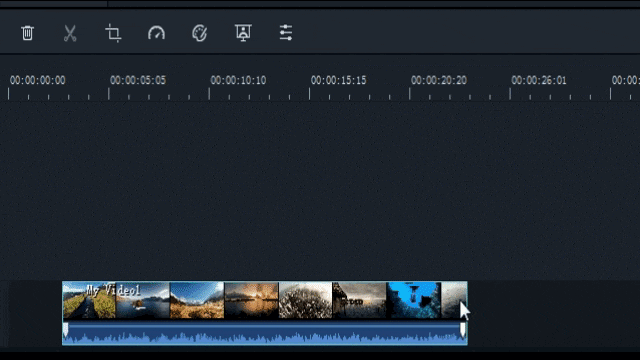 2) Split Video - Click to learn 3 ways to split video with this program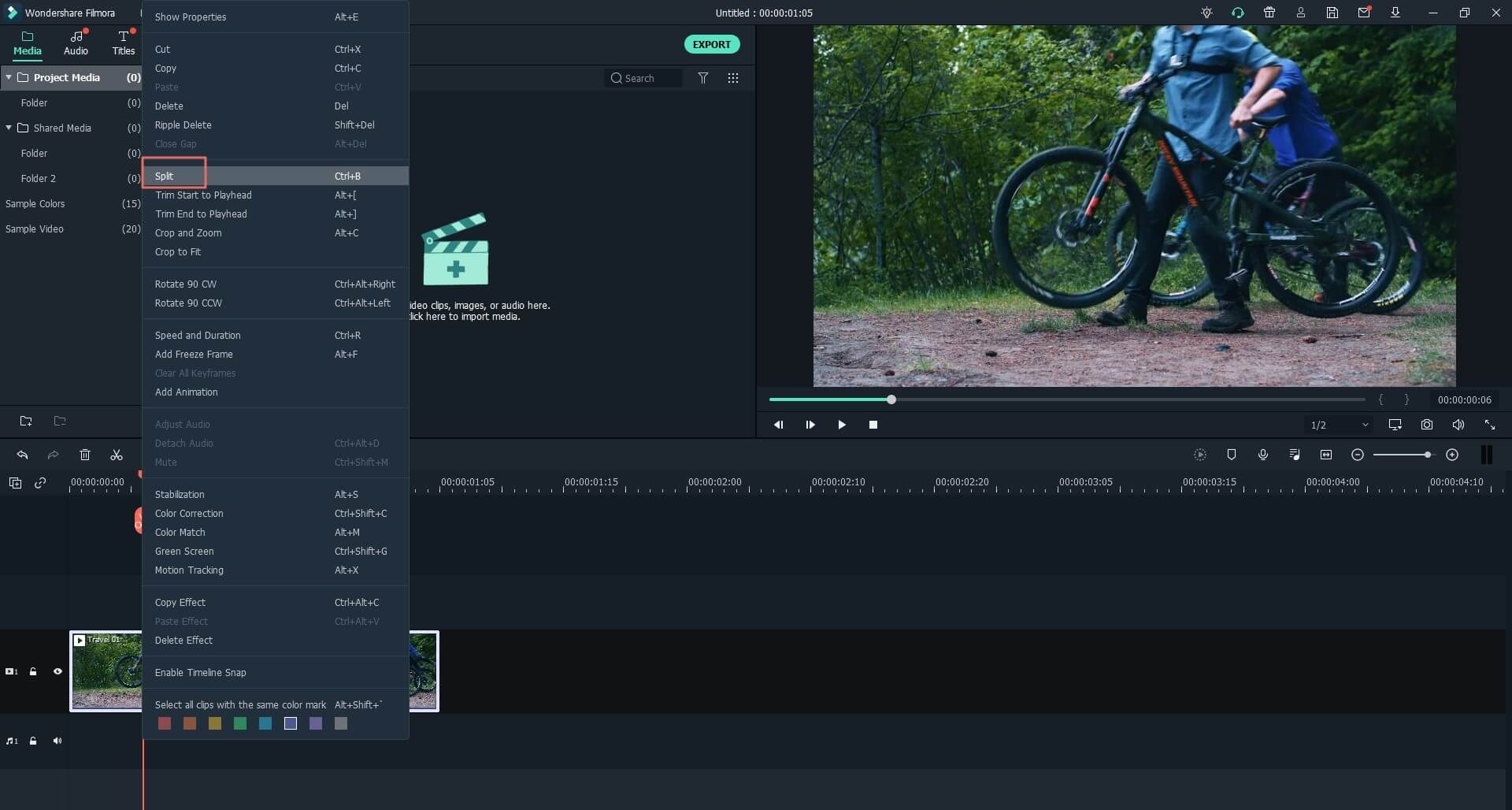 3) Crop Video - Click here to learn how to crop video step by step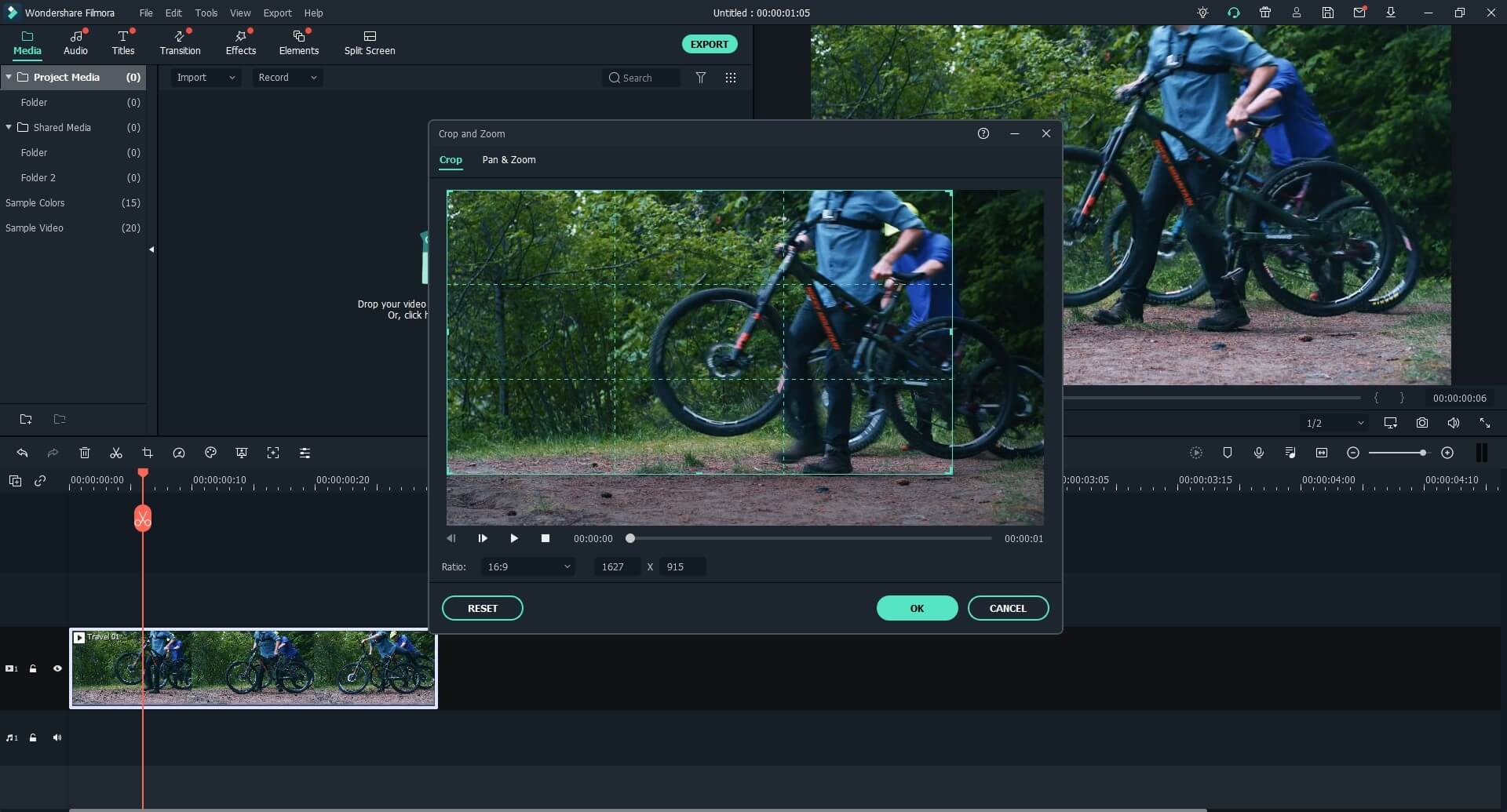 - Edit the Slime Video As You Like
Now, you can edit the slime video by using the features that you can find in the program. For example:
Split Screen Editor: Make A Split Screen Video
Pick up Your Favorite Transition Effects to Enhance the Video Performance
Create Special Sound Effect like Beep Sound in Your Video
All in all,
This program can help you to edit a video just like a pro (even though you might be a novice in video editing).
Step 3: When you're satisfied with the video editing result, you can now export your masterpiece to a video format of your choice, or share it on YouTube directly for your subscribers to enjoy.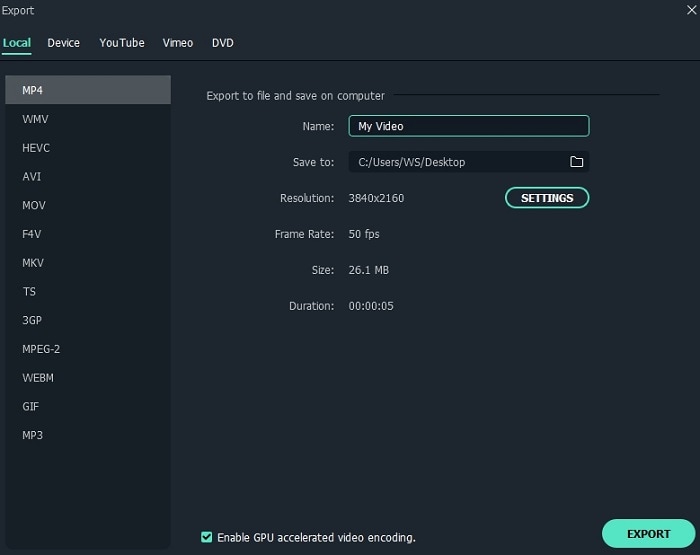 ---
Write in the End
Now, do you know how to make a slime video by yourself?
If yes, just prepare all materials and tools you'll need in the process, and download Filmora Video Editor to record and edit slime video at home.
If no, you can back to read this post again or leave a comment in the comment section to communicate with me directly.
Finally, I hope this article is helpful for you.