- How do you merge two video files?
- How to merge my downloaded YouTube and Vimeo videos?
- Is it possible to free merge videos online?
...
Beginners always prefer free online apps to professional-level video editing software, which is different from professionals who are familiar to Adobe Premiere Pro and Final Cut Pro. The web-based free online video joiners have explicit advantages when dealing with small video files.
Many vloggers told me they have not found a suitable tool to merge video and audio online, thus, I tested many online video mergers and compiled 5 popular web-based apps which can combine video and audio online in clicks.
What's the best?
I will compare them from distinct features, qualities, pros as well as cons for your reference. Furthermore, considering that some users' videos are long and in specific different formats, I prepared a desktop video merging software which is feature-rich yet easy-to-use. It doesn't need any professional training to learn how to edit a video with this software even you are a beginner. Good news, right?
Now, let's get started.
Part 1: The Easiest Desktop Video Merger -- Filmora Video Editor
Instead of merging videos online, I suggest you merge video clips via a desktop video editing tool like Filmora Video Editor for Windows (or Filmora Video Editor for Mac). Why? Desktop software is more stable and has no requirement for network. And generally, there is no limit for video amount that should be joined. It allows you drag and drop video clips to merge them into a single one. After importing the videos, you can also add transitions between 2 video clips.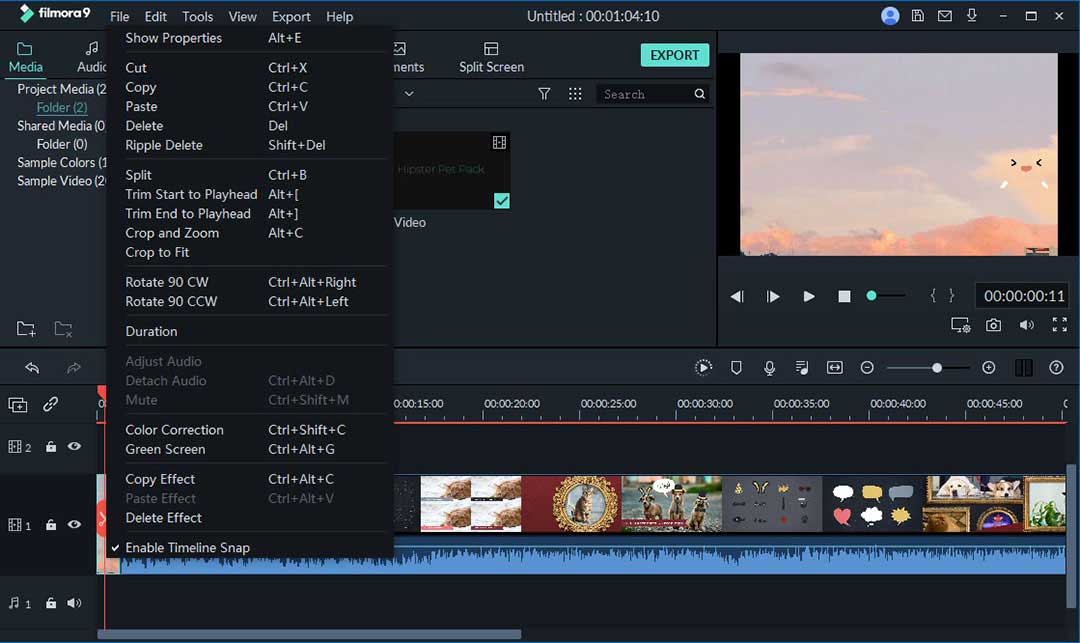 The High-Efficient Desktop Video Merger: Filmora Video Editor
It has a wide variety of basic editing tools for merging, cropping, trimming and rotating.
Its compatibility rate is very high with support for many video, audio and photo formats.
You can personalize your video with 300+ new effects, including PIP, transistions, filters, etc.
It allows you to export the video to your devices, upload to YouTube or burn to DVD.
...
3 Steps to Merge Videos together in Filmora Video Editor
Step 1. Import multiple videos
After you've downloaded and launched the video editor, you can click on Import Media Files Here button and select multiple videos from local folder to the program.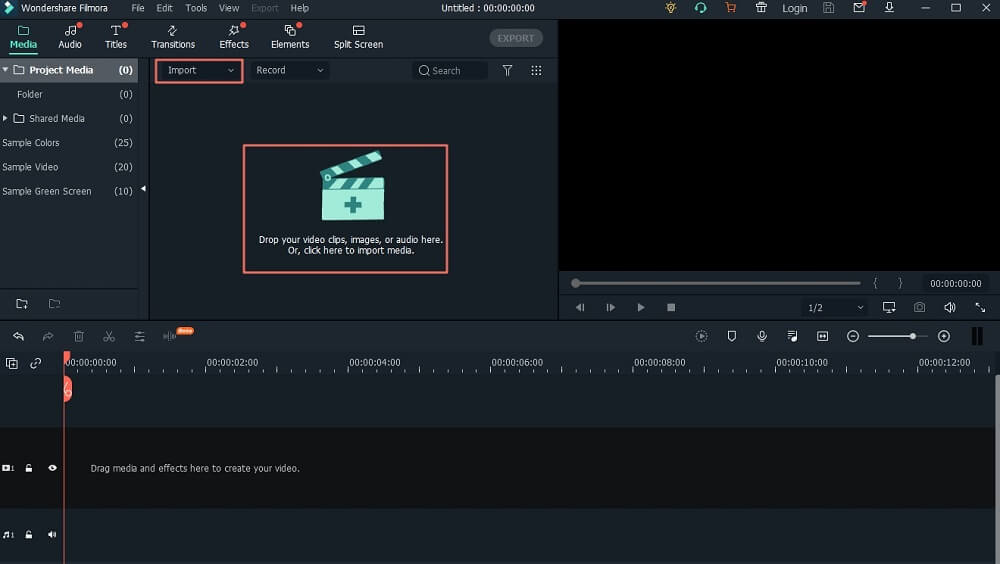 Step 2. Combine videos and audios together
Then you can drag and drop imported videoclips to the timeline and arrange those videos orderly according to your own needs. To make a smooth change from one video to the next, you can click on the Transition button to add transition between two videos.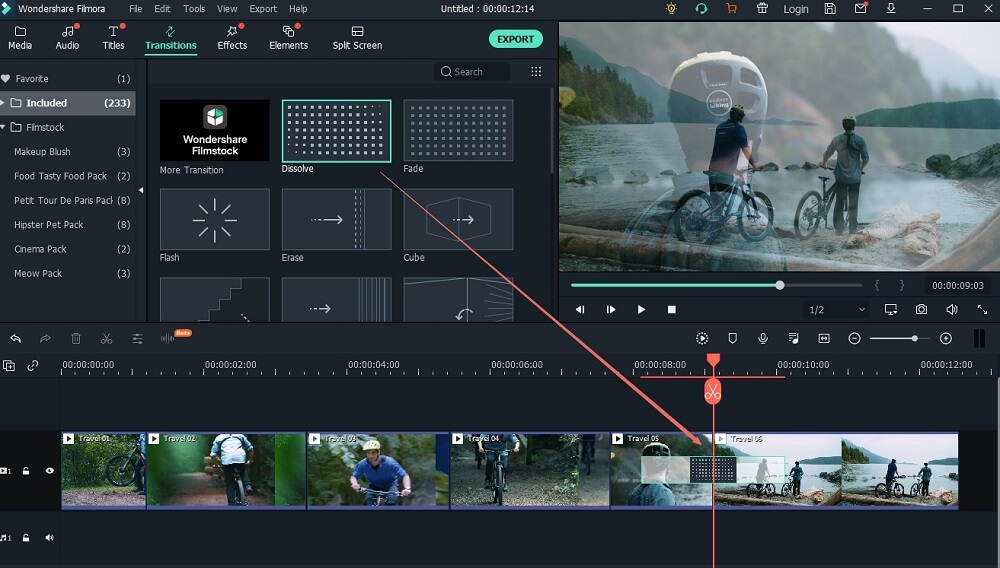 In order to create a stunning Vlog or short movie, the background music is indispensable. Import the selected music files, and drag them to the audio track, then you can edit the audio to match the video.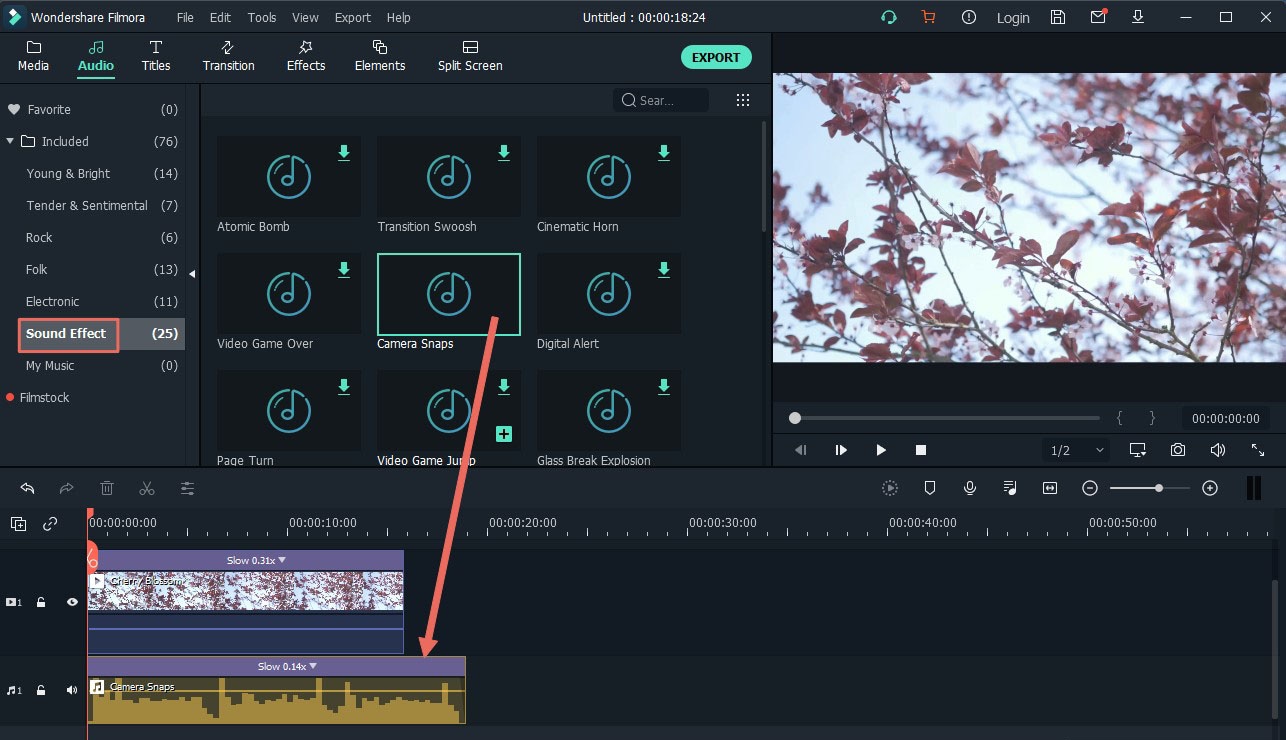 Step 3. Export merged videos
After editing, you can click on the Export button to export combined videos with ease.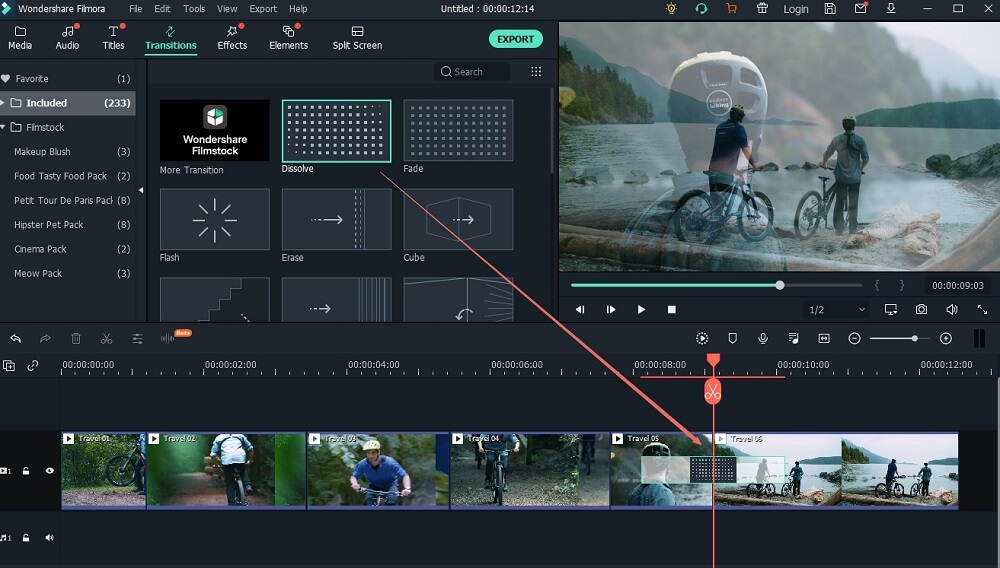 ---
Part 2: The Best 10 Free Video Merger Online
#1. YouTube Editor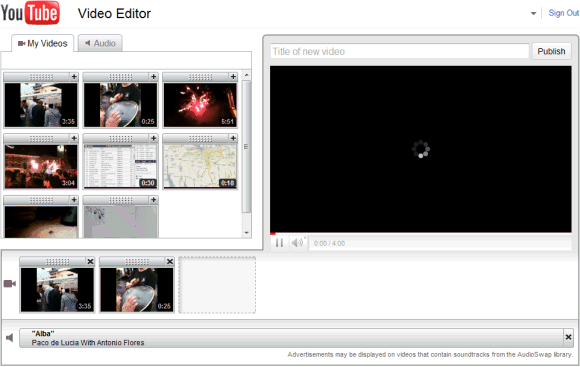 YouTube Editor is an editing tool that will make merging videos online appear simple and enjoyable. The simplicity it offers is one thing that you will fall for whenever looking for an ideal editing software program. With it, you can combine videos online for free.
Price: Free
Pros:
It is easy learning how to use the editor;
Its working speeds are very high and it does not cost anything.
Cons:
Only basic features are available with this editor so expect to experience some limitations.
---
#2: Video Tool Box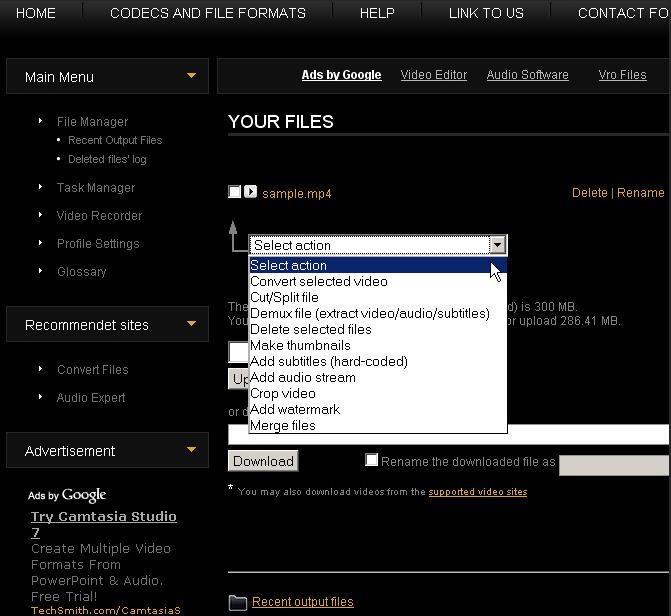 Video Tool Box has notable features that are ability to combine large video files, handle videos of up to 600MB in size, video conversion across popular formats and adding text watermark to video.
Price: Free
Pros:
You will not pay anything for the program downloading and installation to your computer.
Cons:
There are some features that you will not be able to enjoy since it's on a free version.
---
#3: Pixorial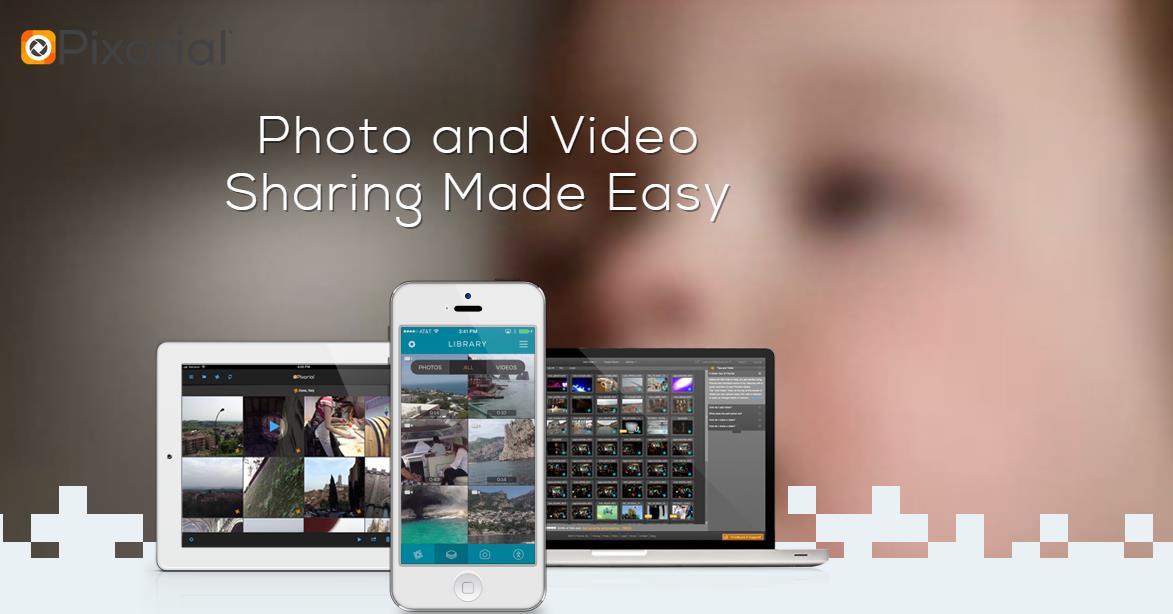 Pixorial online video merger program allows users to enjoy seamless transfer of videos across devices, computers and social sites after editing. There is privacy guarantee since files are stored in private cloud that is easily accessible from anyplace.
Price: $0-12.99/Month
Pros:
It will allow you to share your video files easily across different platforms.
Cons:
The price is not a welcome idea for people looking to enjoy free editing services.
---
#4: WeVideo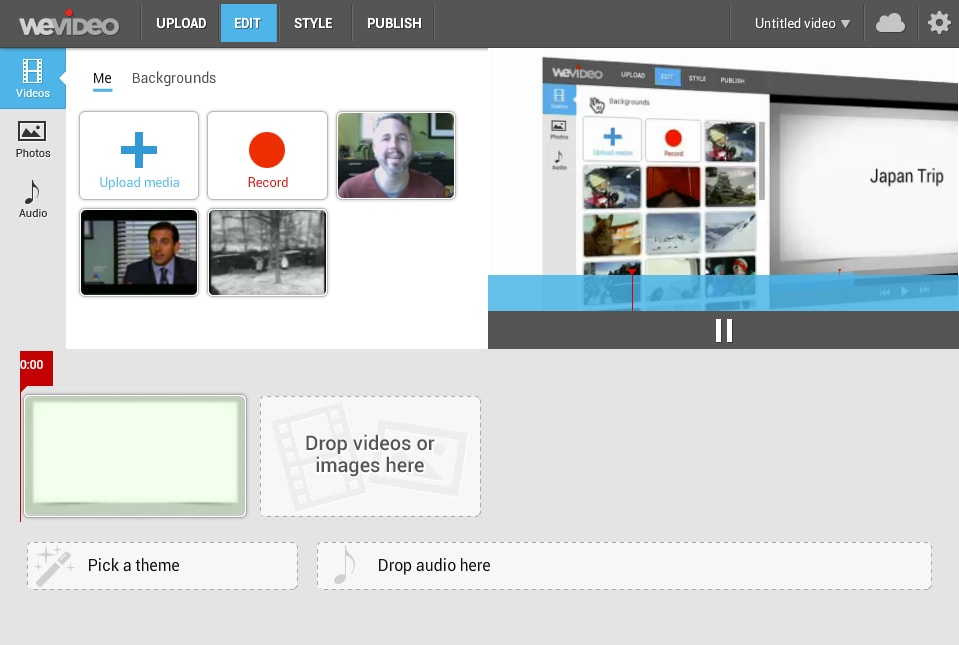 WeVideo is a video merger online tool which is among the easiest to use coming with the guarantee of the best user experience. The editing tools are very powerful and include Ken Burns, Green Screen, slow motion as well as fast motion.
Price: $4 to $249
Pros:
The fact that it is hosted on cloud makes access to content secure and flexible from anyplace.
Cons:
The price is too high and not many video editors can afford it.
---
#5: FileLab Video Editor

When you have FileLab Video Editor online video merging tool, you will enjoy free and easy video editing. You can add transitions, overlay video as well as manage multiple video formats.
Price: Free
Pros:
You will not need a budget in place for you to enjoy using this software program.
Cons:
It might not be available in some countries for downloading causing inconveniences.
---
#6: Cellsea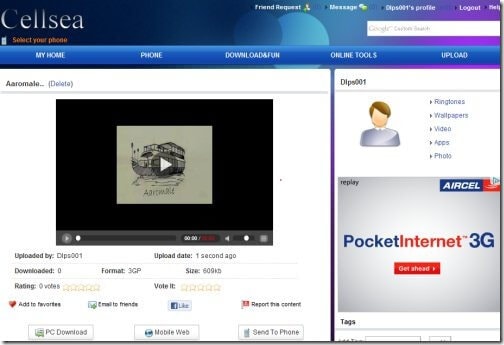 Cellsea is also a free online video joiner with abilities to handle different file formats including FLV, MOV, MP4, and 3GP. It offers maximum 25MB video file processing for combine videos online. It is an easy to use video joining tool with abilities of editing and cutting the videos.
Price: Free
Pros:
It supports lots of different video formats.
Cons:
It has some basic features missing so you can't get the best results.
[Updated] If you want to know more online video audio merger for a specific format, please read these articles:
• Top 10 Tools to Merge Video and Audio Online for Free
• Top 10 Tools to Merge MP4 Files Online for Free
• Top 5 Tools to Merge AVI Files Online for Free
---
#7: ClipChamp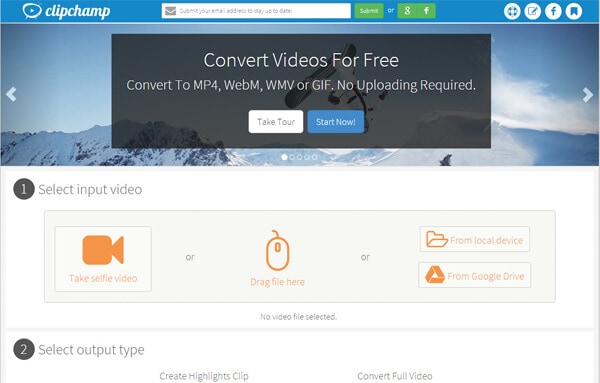 The easy to use ClipChamp online video editor is the best editor for beginners looking to merge videos online. Within small time, the user is able to learn it easily, and videos can be easily shared on other external sources. The simple drag and drop feature of ClipChamp allows users to crop, trim, rotate and merge the videos.
Price: Free
Pros:
You can directly share videos to Facebook and Vimeo.
Cons:
You can only edit 5 videos using a free plan.
---
#8: Kizoa
Kizoa is also a well-recognized video joiner with a large number of transition effects that allows users to easily combine two videos online with style. With a large number of animations in Kizoa library, it is much easier to merge videos and customize them.
Price: Free
Pros:
The graphical interface is very simple.
Cons:
The customer service is not good.
---
#9: PowToon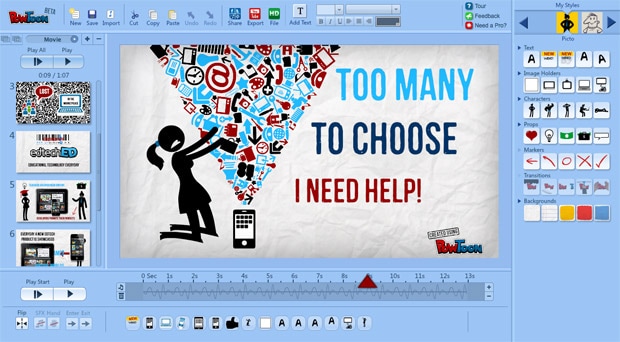 PowToon is one of the best video joiner online free that is highly quick and easy to use. The drag and drop tools of the software allow its users to easily combine multiple videos into one online.
Price: Free
Pros:
It includes the capability to use digital version in the form of cut-outs.
Cons:
The user gets only 45 seconds of time of edited videos.
---
#10: MixMoov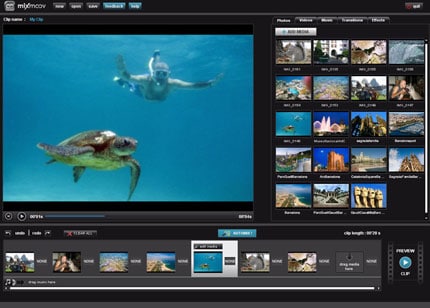 One of the highly famous free online video merger freeware is the MixMoov which carries the editing toolbox for not only merging videos online, but it also offers its users to add sound effects, transitions, course texts and frames to the video.
Price: Free
Pros:
Lot of Transitions to join two or more video clips.
Cons:
Limited options, doesn't offer much complicated features.
---
Final Thought
Could you choose a satisfactory video merging solution now?
These free online video mergers listed above are all convenient to use. However, they only provide limited video editing tools and just allow users can perform the editing with internet. As I pointed out at the beginning, these online video joiners are only suitable for beginners and amateurs who do not place a premium on video quality and video size.
Let's why I also recommend Filmora Video Editor, which is the best video merger for Mac (macOS 10.14 Mojave included) and Windows. It's a feature-rich and simple video editing software. To encourage novices to create a professional-looking video, it provides thousands of royalty-free text effects, transitions, audio effects, overlays, filters and other high-quality video effects in its effect store - Filmstock.
So, if you have not made up your mind about choosing which video combiner, why not free trial Filmora Video Editor at first?