Shooting videos with low quality is a common phenomenon in daily life, especially when you're not a professional with a digital camcorder or shooting the video hastily. So, you can find your recorded videos has lots of problems like dark light, the focus is blurred, too much noise, etc.
Then, how to enhance video quality online or offline?
Well, this article is going to show you 5 different online tools to help you fix poor quality videos online. If you're offline or don't want to be limited by the network situation, you can consider the video enhancement software.
The advanced part?
All tools in this post are tested and proved by people worldwide, and some are freeware while others not. You can pick up the right one according to your own needs.
Or you can directly turn to part 2 to get the best video quality enhancer software with clicks.
5 Popular Online Video Enhancers that You Can't-Miss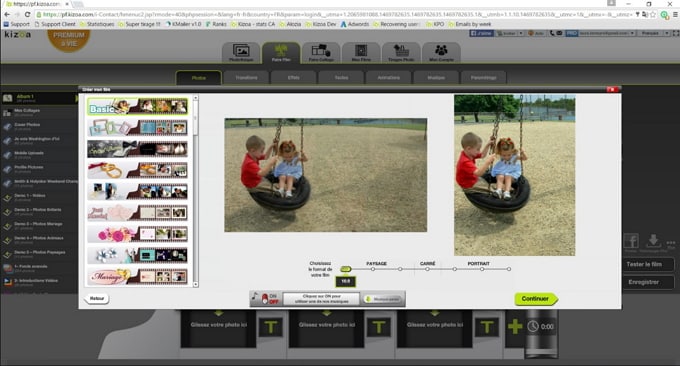 Like all of the online video enhancers listed in this article, you don't have to download Kizoa to use it. With Kizoa, you don't even need to register an account before you start enhancing videos. On this browser-based video editing tool, users have access to various features that can be used to enhance video clips and turn them into high-quality videos.
Pros:
Easy to use.
Good selection of decent effects and transitions.
Supports most video file formats.
Cons:
Outdated UI.
Full HD and 4K video editing only available on a paid subscription.
Cannot burn videos to disc or share them via email.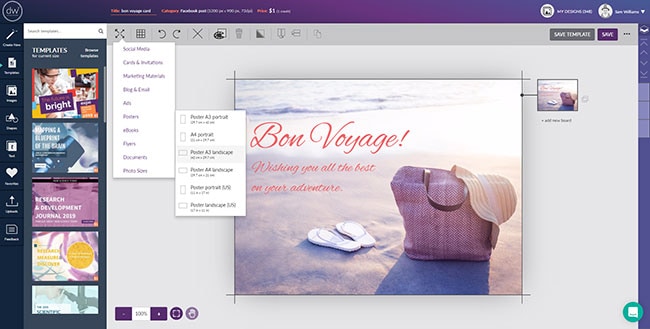 Design Wizard is a web-based graphics and video quality enhancer that you can use to improve your videos. To start editing videos, you are required to register an account.
Premium features can be unlocked by subscribing to a paid monthly or yearly plan. Design Wizard's UI is well designed and quite easy to use. In addition to its video editing capabilities, Design Wizard also allows users to create short promotional videos.
Pros:
Easy to use.
Thousands of template designs.
Good value for a free membership.
Cons:
Watermark on free membership videos.
Expensive premium plans.
Requires high-speed internet for a smooth experience.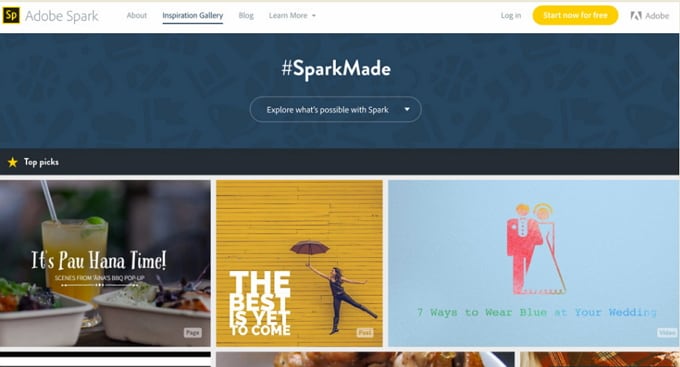 Adobe Spark makes it possible to edit videos online without the need for downloading and installing the software. With this web-based tool, you can enhance videos quickly and produce high-quality results with little video editing knowledge.
To use this service, you will need to register an Adobe account or log in with your Google or Facebook credentials. In addition to video editing, Adobe Spark can also create memes, portfolios, and webpages.
Pros:
Free and easy to use.
Produce high-quality results.
Large library of royalty-free images and music.
Cons:
Users can only share videos on Facebook and Twitter.
Heavy on system resources.
Occasionally buggy.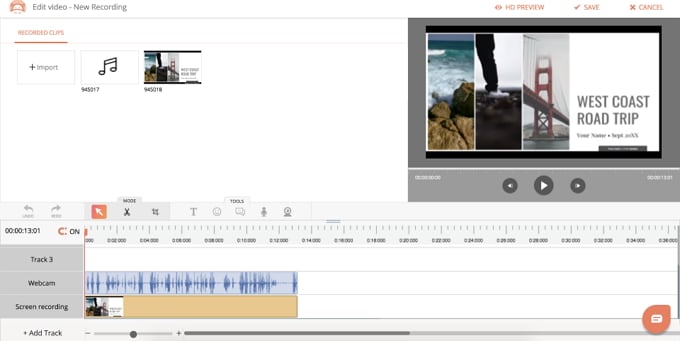 Hippo Video comes as a Chrome extension or browser-based tool. It allows users to create, edit, and share videos online. It's easy to use, and most effects can be applied with one click.
You can also create and edit videos from uploaded images or selected from Hippo Video's royalty-free library. This cloud-based video enhancer is popular with marketers who use the video editing tool to add texts, graphics, and CTA's to promote their products and services.
Pros:
Well-designed UI.
Easy to use.
Ability to easily share your videos directly to social platforms.
Cons:
Limited features for free members.
Occasional bugs and crashes.
Requires high-speed internet for a smooth experience.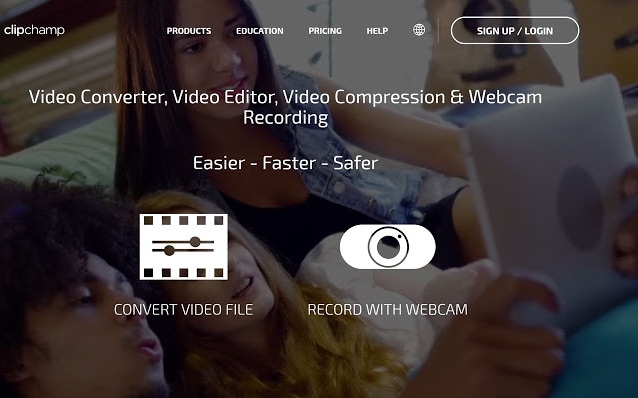 Clip Champ is another free online video editor that allows users to make basic edits that can easily improve and enhance videos.
Clip Champ's UI is easy to use and intuitively designed, helping organize your workflow to increase productivity. Premium users have access to a large library of stock video clips, graphic animation, and sound effects.
Pros:
No watermark.
Easy to use.
A good amount of video editing tools.
Light on system resources.
Cons:
It only works on Google Chrome.
Limited support for video formats.
Trial version users limited to exporting videos in 480p resolution.
Then, Which Online Video Enhancer is Best for You?
While all the online video editors listed in this article perform more or less the same function, they have small differences that may affect your project's suitability. Let's have a quick look at these differences:
- Kizoa offers a few more features and tools that most other online video makers do not have. These include ratio adjustment and preview playback. However, some users complain about the unintuitive UI and limited access to special effects, fonts, and transitions if you're not a premium member. Anyone can use it.
- Design Wizard is known for its simplified, aesthetically pleasing UI. It makes it easy for beginners to produce beautiful videos, which means anyone can use it. It also offers advanced options that help experienced users enhance their videos even further. Some drawbacks of Design Wizard include its lack of options to customize some of its resources.
- As with all Adobe products, Adobe Spark is a well-designed tool that offers fairly advanced functionality. It can create personalized graphics, web pages, and videos, making it well suited for marketers and business owners. It is a great tool for customized branding.
- Hippo Video offers users a good selection of features to enhance their videos and make them more fun to watch. It is only accessible on Google Chrome. It is more popular with people who need to edit screen captures, which most suit teachers, IT professionals, gamers, and YouTubers.
- While Clip Champ can edit videos, its main function is to convert and compress videos. Some users have complained that this online tool lacks various features, so it is only suited for basic projects. It also requires signing up for an account, which may be an issue for people who don't like to share their email address online.
There are all about the video enhancer online tools. Do you find the one that meets all your needs? If yes, then congratulations, you can start your video editing process soon.
If no, don't worry, you can take the below video enhancer software for Mac and PC into consideration.
---
Best Desktop Video Editing Tool to Enhance Video 
Considering that video enhancer online has fewer features and is not 100% secure, I want to recommend a functional software that supports enhancing your video resolution, quality, and video audio in a few clicks. It is Filmora Video Editor for Windows (or Filmora Video Editor for Mac).
It is one of the best video enhancers and editors in the market. Furthermore, it provides the best methods, tools, and techniques to easily perform video editing, such as enhancing video quality with the "Auto enhance" feature. Filmora Video Editor also enables you to make movies easily, edit audio, apply effects, and share your new movie on YouTube, Vimeo, DVD, TV, iPhone, iPad, iPod, and more!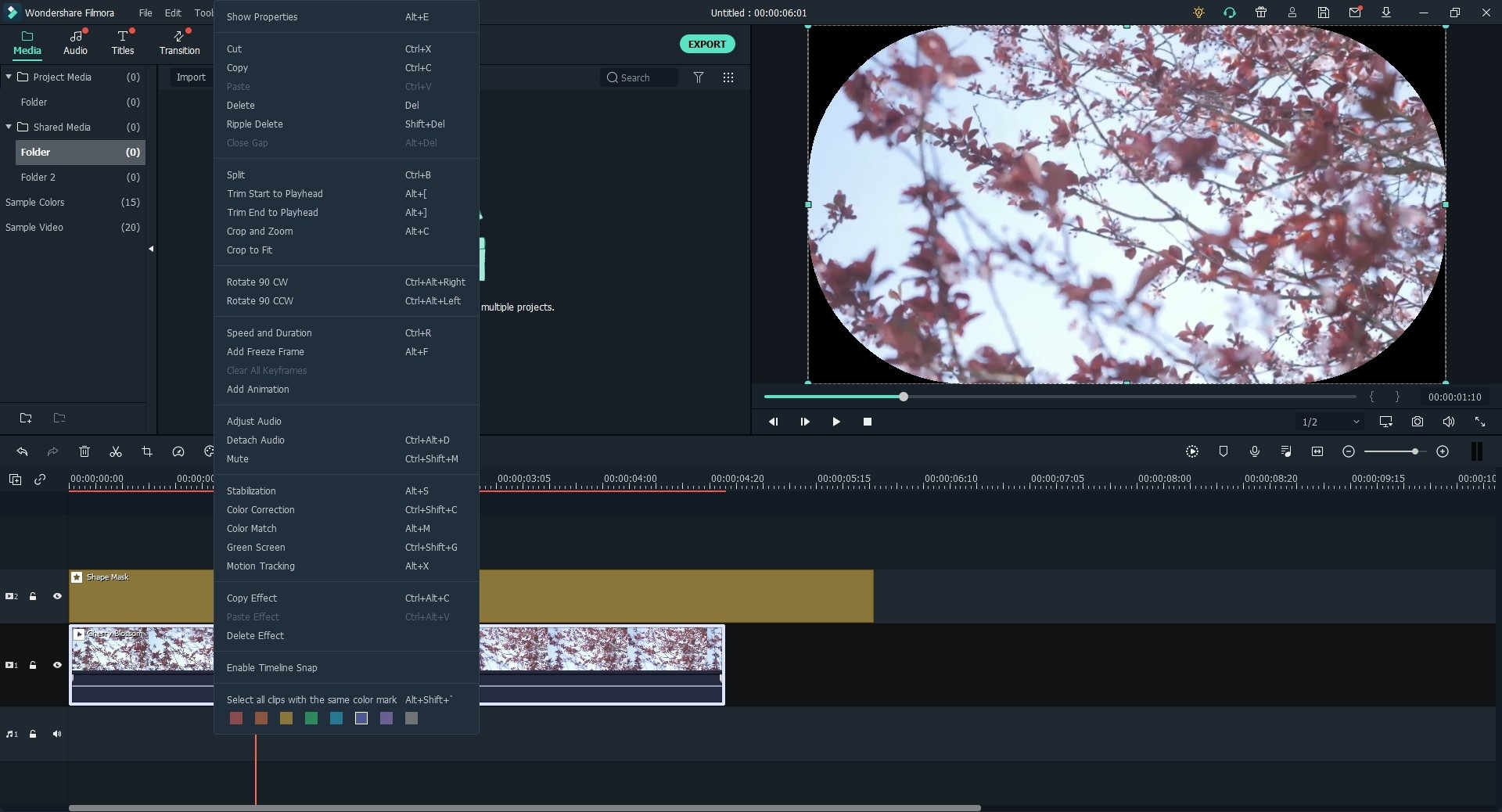 Why Recommend This Video Enhancer:
Provide features of enhancing video, such as adjust brightness, contrast, tint, and saturation for the video.
Supports almost all the popular video formats, audio files, and images—no incompatibility issues.
Hand-picked filters, overlays, motion graphics, titles, intro/credit. More effects are added regularly.
Export video in multiple formats or directly optimize videos for YouTube and Vimeo.
[Tutorial] How to Enhance Video to Improve Video Quality
The following are some steps to enhance your video with Filmora Video Editor:
Step 1: Add video to the program
Add your video file to this program by touching the "Import Media Files Here" icon. Alternatively, drag and drop the video to the program interface directly.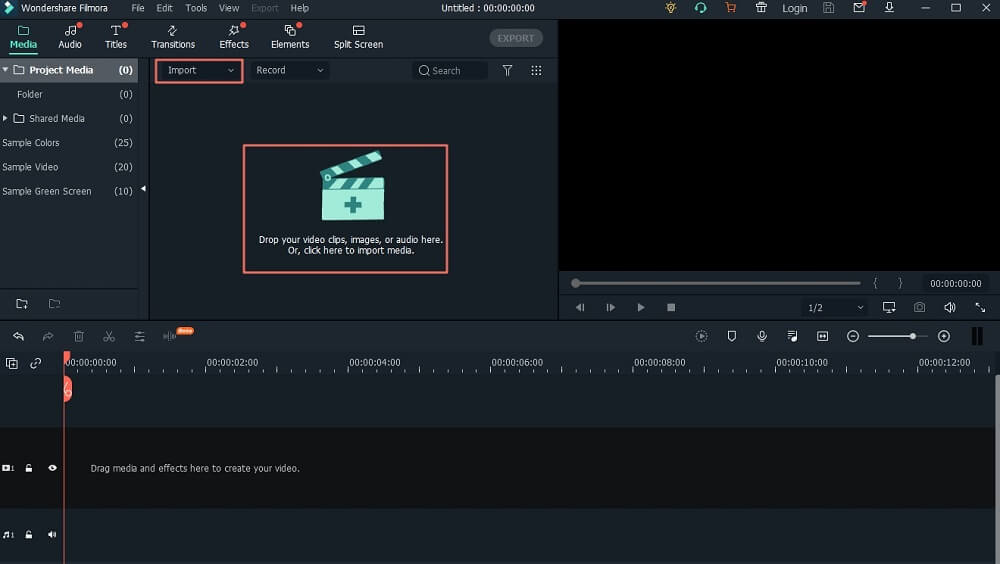 Step 2: Enhance Video
In this step, you can double-click on the video and then choose "Video", "Color" or "Animation" to adjust your video. Or you can enhance your video by adding transitions and more special effects.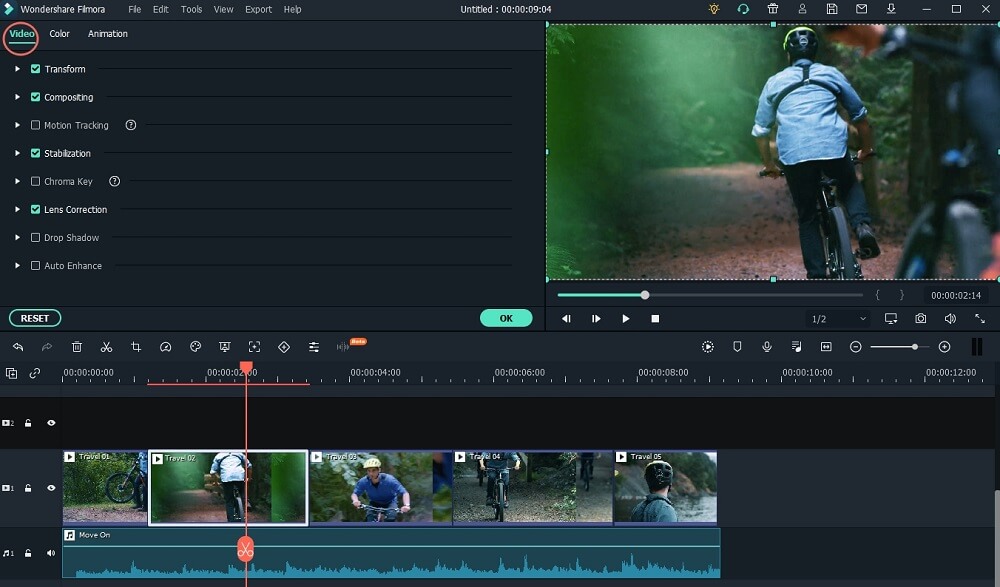 Step 3: Export Video
Before exporting, you can look at the enhanced video to determine whether it has attained your expected standards. Finally, hit the "Export" and "Create" buttons in order to save the video.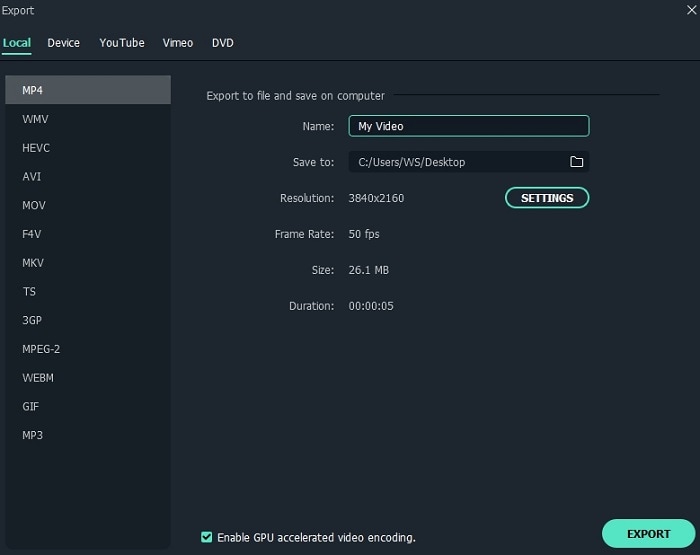 ---
Write in the End
Since YouTube Video Editor and Stupeflix Studio have stopped their service, users turn to search for other online video editing tools, including online video enhancers. Online tools have a good advantage in the operation process because they are web applications free of complex installation.
But almost all of them are not as feature-rich as software that you can install on your computer. When you prefer making stunning videos, for example, you want to adjust the background music or add cool effects to videos after improving video quality; video resolution enhancers online could not help you to achieve this goal. That's why I show you an easy-to-use yet functional Filmora Video Editor here.
Anyway, as long as you are clear about your needs, you can choose a suitable tool to complete it. Whether you choose a free online video enhancer or the usable video editor software, I believe you can complete the video enhancement process as you desired.