How can you sharpen videos and enhance video quality like resolution, brightness, etc? Well, there are 10 advanced video enhancer online tools to help you reach the goal quickly.
Isn't it frustrating when you video record a beautiful moment but the quality of the recorded video does not do justice to its beauty? Situations like these used to seem like a lost opportunity to record a really good and appealing video. Thankfully, that is not the case any longer. Because today we can use a variety of software available online which gives you this ability to enhance the quality of your recorded videos.
So if you are looking to improve the quality of your videos, there are some online video enhancers that will not disappoint you at all!
Part 1. 10 Popular Online Video Enhancers that You Can't-Miss
I have come up with my pick of the very best 10 online video enhancers that will help you in making any kind of up-gradation to the quality of the video.
Adobe Creative Cloud Express (better known as Adobe Spark) is one of the best video editing software for professionals out there. With Creative Cloud Express, you can easily edit and save videos in different formats. It also makes it very easy to publish your video to an online destination.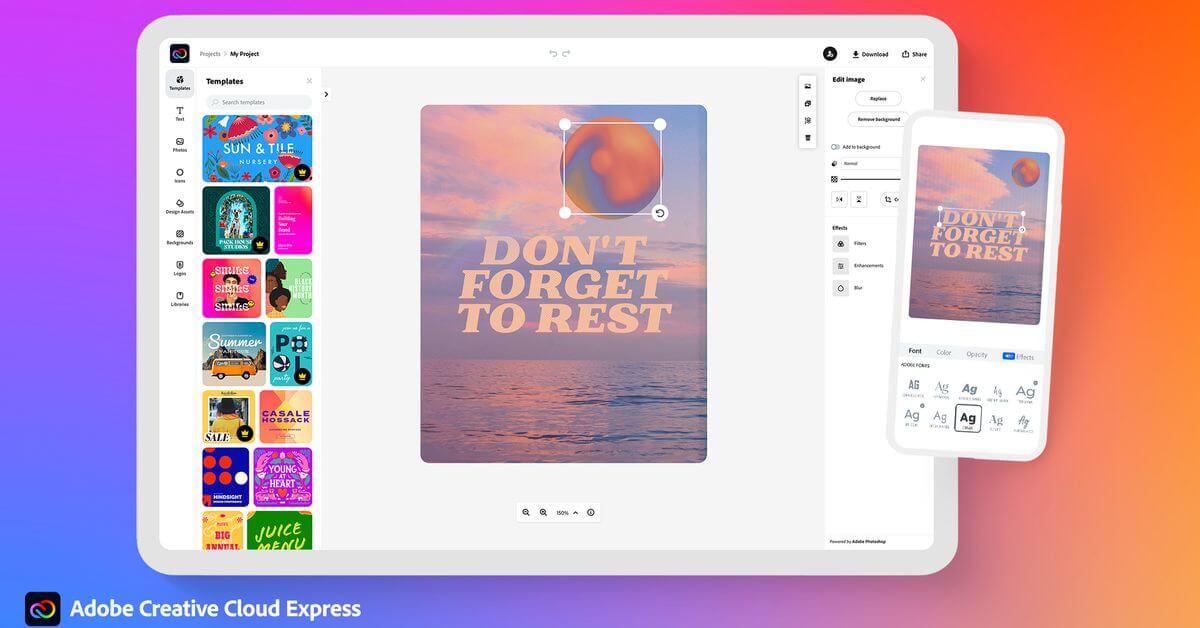 Creative Cloud Express gives its users plenty of templates for creating videos. Especially to marketing video creators, these templates prove to be of really good worth. Also, this online video enhancer is free of cost and just requires free registration.
Features:
-Supports input for video, audio and image files
-You can easily add titles, captions icons and split the screen
-With themes, you can apply presets to change how your video looks
-Decent size of a free audio library
-Can resize video as widescreen or square
Kizoa is an online and browser-based video editing and slideshow-making program. It gives quick and smart functions to its users to enhance photos and videos. It has a large library of visual effects that can transform your image.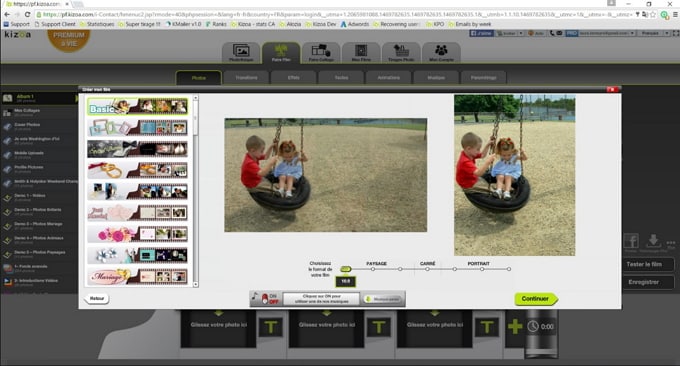 The online version of Kizoa is free of cost and you do not even need to register to use it. It is a better and more reliable choice of video enhancer for someone who doesn't want to pay or download to enhance a video.
Features:
-Supports various video, music and photo formats
-Large library of visual effects
-Free of cost
-Does not need to be downloaded for basic features
WeVideo offers a more thorough approach towards editing capability through its powerful online tools in a cloud-based user interface. It also has a fair collection of stock images, videos and audio files. Its extensive range of functions makes it a very popular online video enhancer.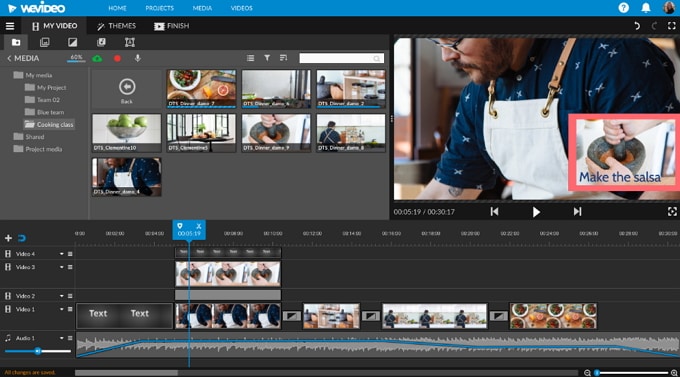 With WeVideo, you can export your project as a video, audio, GIF or a podcast. There is a free version of the software available with limited video creation and watermark on output.
Features:
-Good range of features for an online video enhancer
-Advanced but familiar interface with a linear timeline
-Very good collection of templates and stock
-You can create GIFs
Clideo is the next online and browser-based video enhancement tool in this list. It gives you a landing page on which you will find separated options to edit a video. There is a limit to the number of free videos to edit each day.
There is also an option to subscribe to unlimited usage by paying a monthly or annual fee. It is easy to use and very user-friendly for newbies.
Features:
-Ability to apply Color Grading
-Supports many types of file formats
-Good collection of effects, filters and other adjustments
-User-friendly interface
Design Wizard is a web-based graphics and video quality enhancer that you can use to improve your videos. To start editing videos, you are required to register an account.
Premium features can be unlocked by subscribing to a paid monthly or yearly plan. Design Wizard's UI is well designed and quite easy to use. In addition to its video editing capabilities, Design Wizard also allows users to create short promotional videos.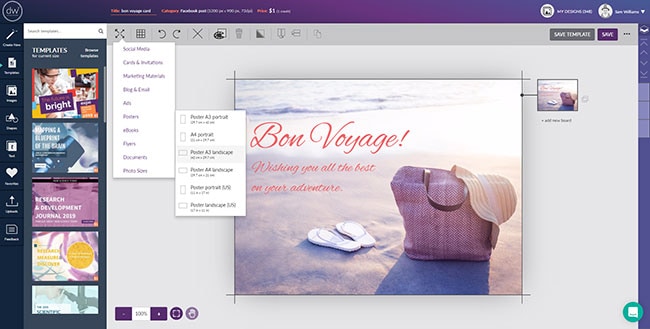 Features:
-Inspiring library of over one million premium images, thousands of high quality videos, illustrations, graphics
-Thousands of pre-made templatesin a wide range of styles
-Good value for a free membership
Movie Maker Online is also one of the most commonly used online video editing and enhancing software. You can upload your files in many different formats and use its library of stock images and music.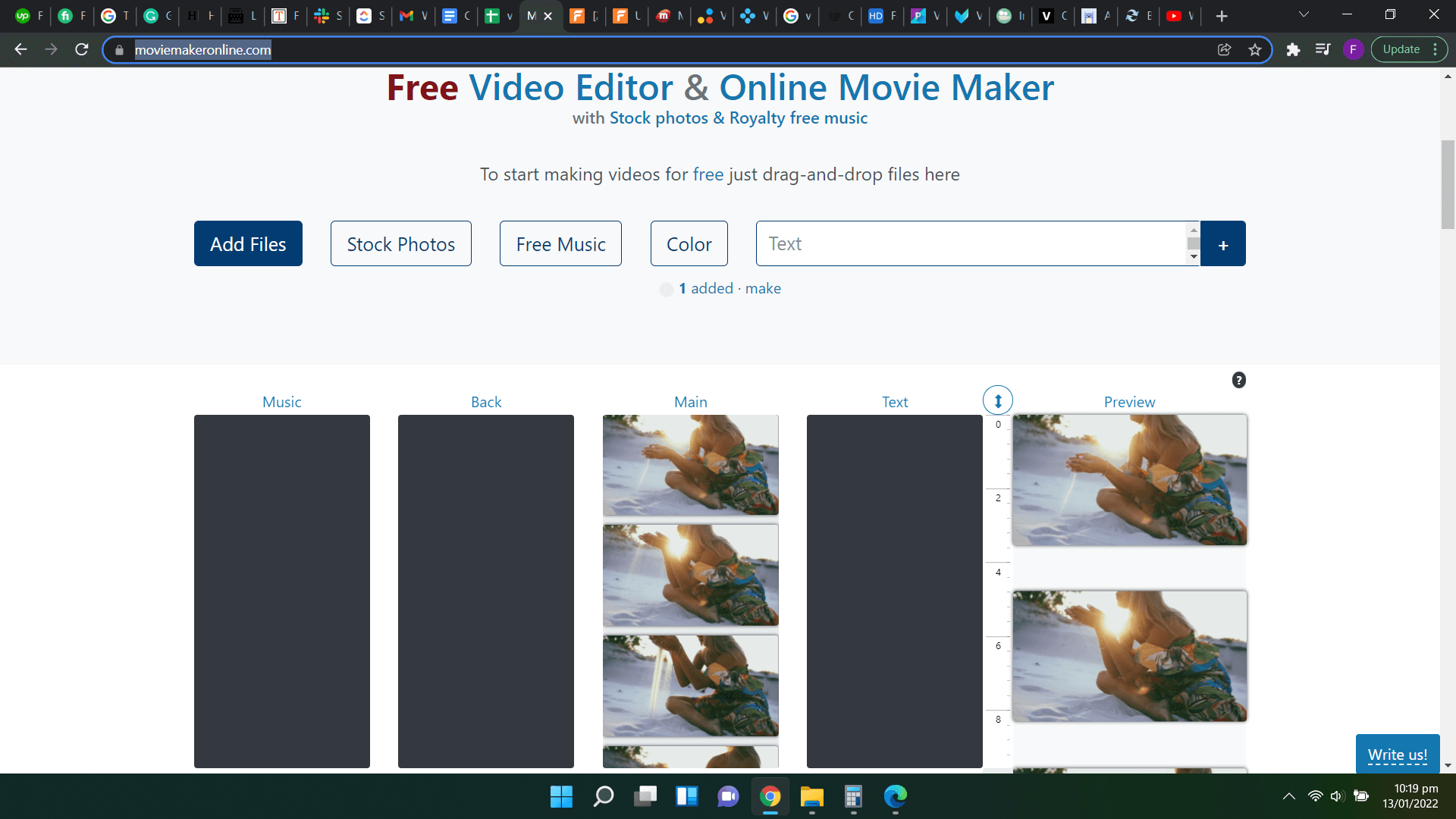 With easy steps, you can do various changes to your video and then save it or publish it online.
Features:
-Has all the basic editing features
-Free audio library and stock images
-Can save the video in several resolutions
-You can add effects and transitions
FlexClip is a powerful online video editing and enhancing software. It is equipped with plenty of features to allow its users to make advanced changes to their videos. The software can be accessed online without any fee.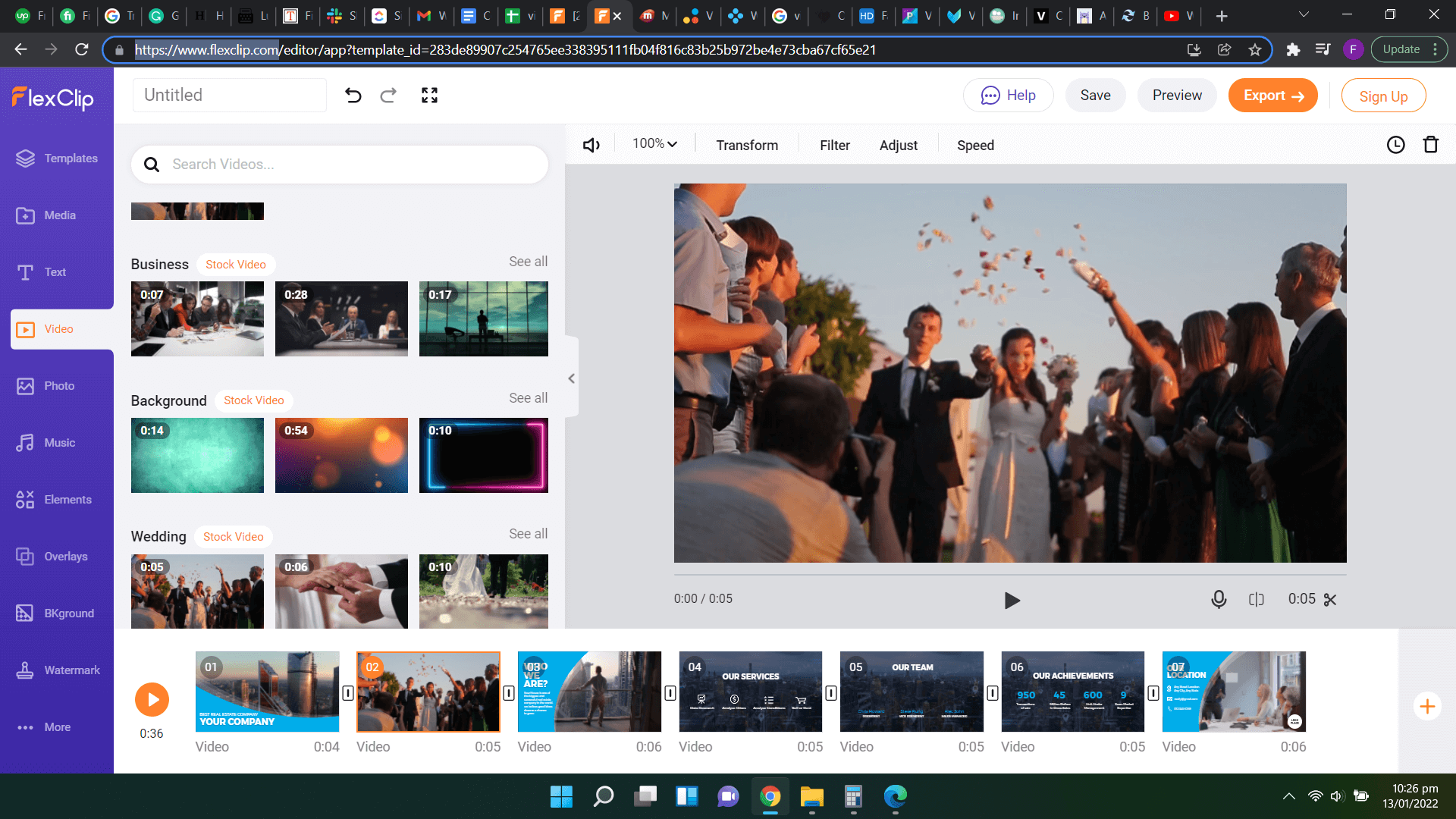 In addition to the features provided by most online video enhancers, FlexClip also gives the ability to apply elements and overlay customization.
Features:
-Advanced editing features for an online video enhancer
-Add elements and change overlay of your videos
-Royalty-free video, audio and image stock
-Apply filters to change how the video looks
Clip Champ is another popular online and browser-based video enhancer. It comes free of cost however you can pay for other products for additional features. It is known for the ease of use and quick conversion of videos in many formats.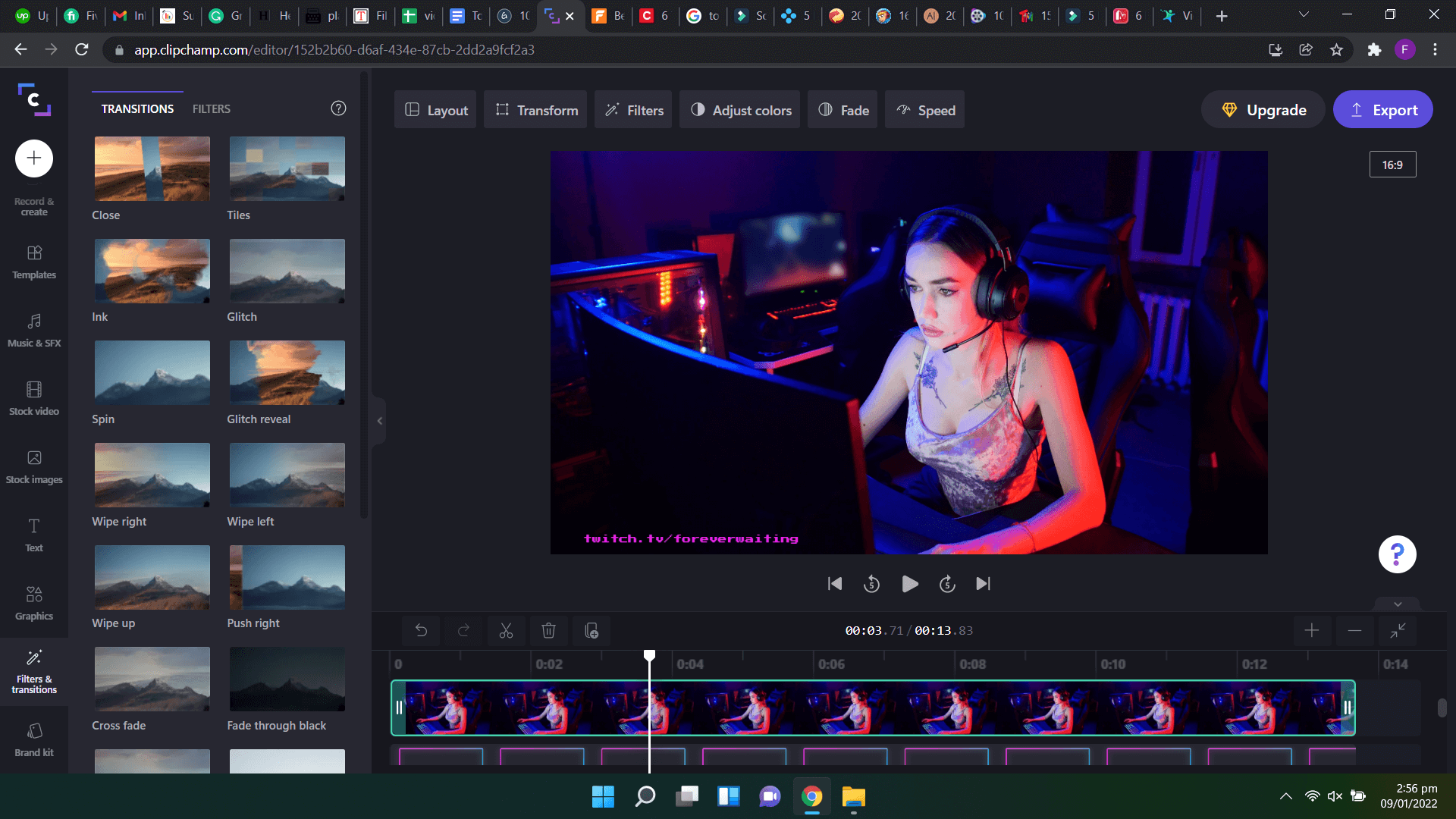 The free version also provides its users with unlimited video uploads. Its intuitive interface makes basic editing and enhancing very easy.
Features:
-Support for many file formats for input and output
-All basic video enhancing features are free of cost
-Does not require download
Online Video Cutter is a very surface-level online video editor. You can trim, crop, or rotate your video using the Online Video Cutter. You can also add it to your Chrome browser as an extension.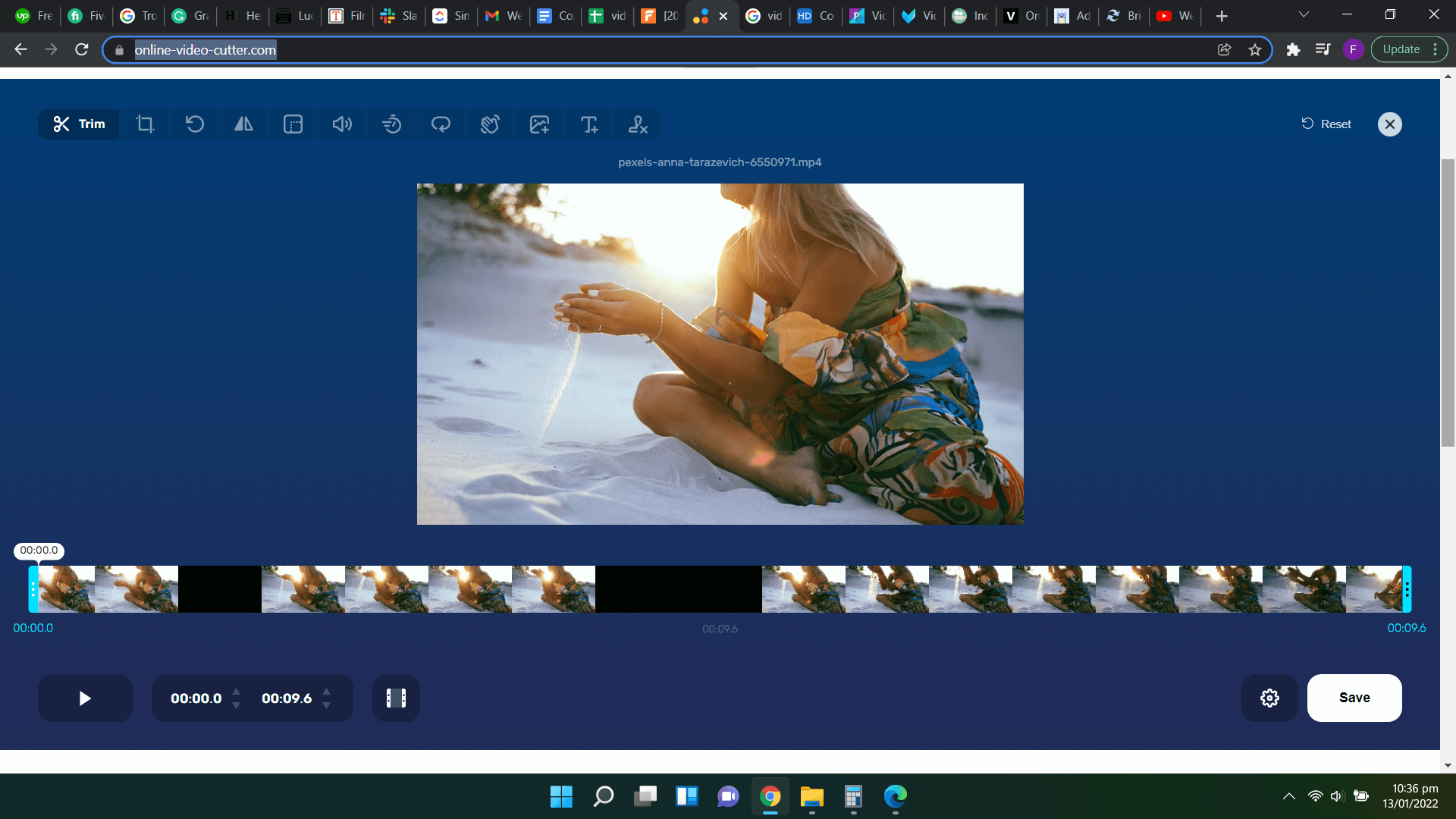 It is very quick to use this online software and convert many videos in a shorter time.
Features:
-You can change the resolution of the uploaded video
-Completely free to use and does not require registration
-Video stabilization
-Change the speed of the videos and apply loop effect
iMovie by Apple is free software for iOS and macOS. It is also compatible with other iOS devices like iPhone, iMini and iPod Touch. It has a good variety of different styles to personalize your video and save it in several file formats.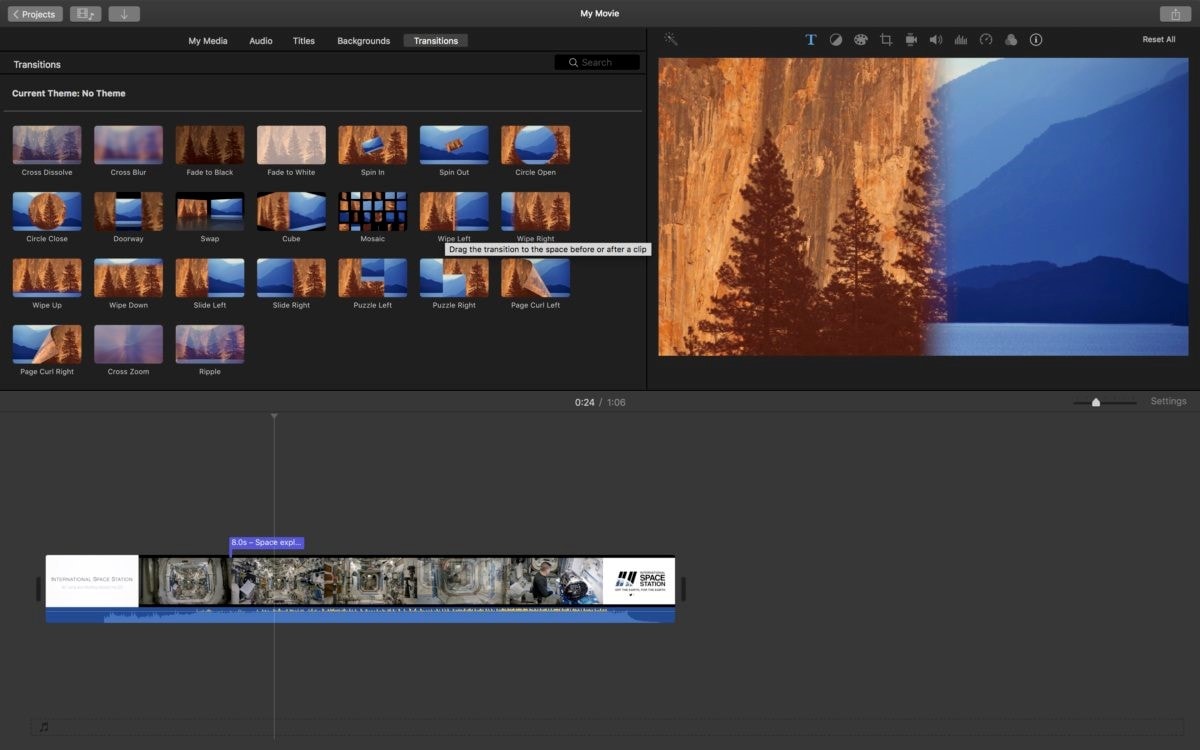 It also does an excellent job of video upscaling and resolution up-gradation. iMovie also provides a sharing platform for its users to share their videos. Its audio enhancement features are also very detailed.
Features:
-Enhance videos up to the quality of 4K
-Use color correction for a precise look
-Video volume booster and audio mixing
-You can create movie trailers with a namesake option
Part 2. How to Enhance Your Video with Filmora [Detailed Guide]
These are some of the good online video editing and enhancing software available to you. However, if you need advanced functionality to make a higher level of modification in your videos, you need to use desktop software instead of an online one. Filmora provides several benefits that are not available in any of the online video enhancers. You can use industry level tools to develop professional-grade videos very conveniently. It will take care of your all kinds of needs for video editing, enhancing and publishing online.
Apart from the amazing video recording and editing features, Filmora's video enhancement and upscaling are also top-notch. With a few steps, you can bring a substantial change in how your videos look and feel.
Through these steps, you will see how easy it is to make quick and dramatic changes to your videos.
Let's start with the very basic (for those new to Filmora),
Step 1
Add a video to work on
When you run the software, you come across an interface that is divided between a preview window, all tools and controls, and a linear timeline.
There is also an option to add a media file to the project to start working. Once you add the media, you will see it in the media box. You will need to drag it from there to the timeline to add it. Once you do that, your screen will look like this.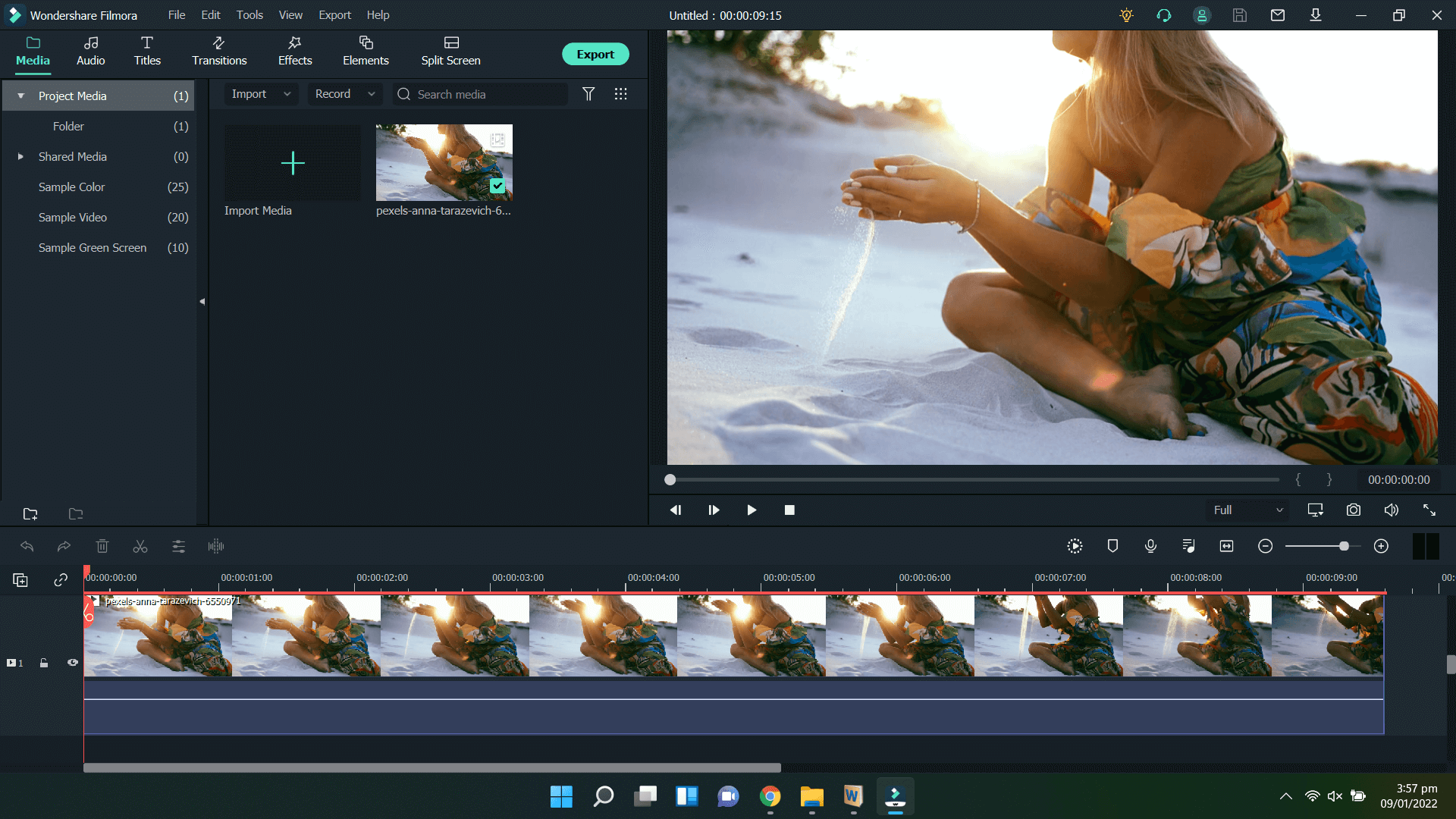 Step 2
Using Color Grading
By using color grading, you can adjust the image of your video by various measuring controls like white balance, light exposure, color saturation and others. It is usually the first stem in image enhancement.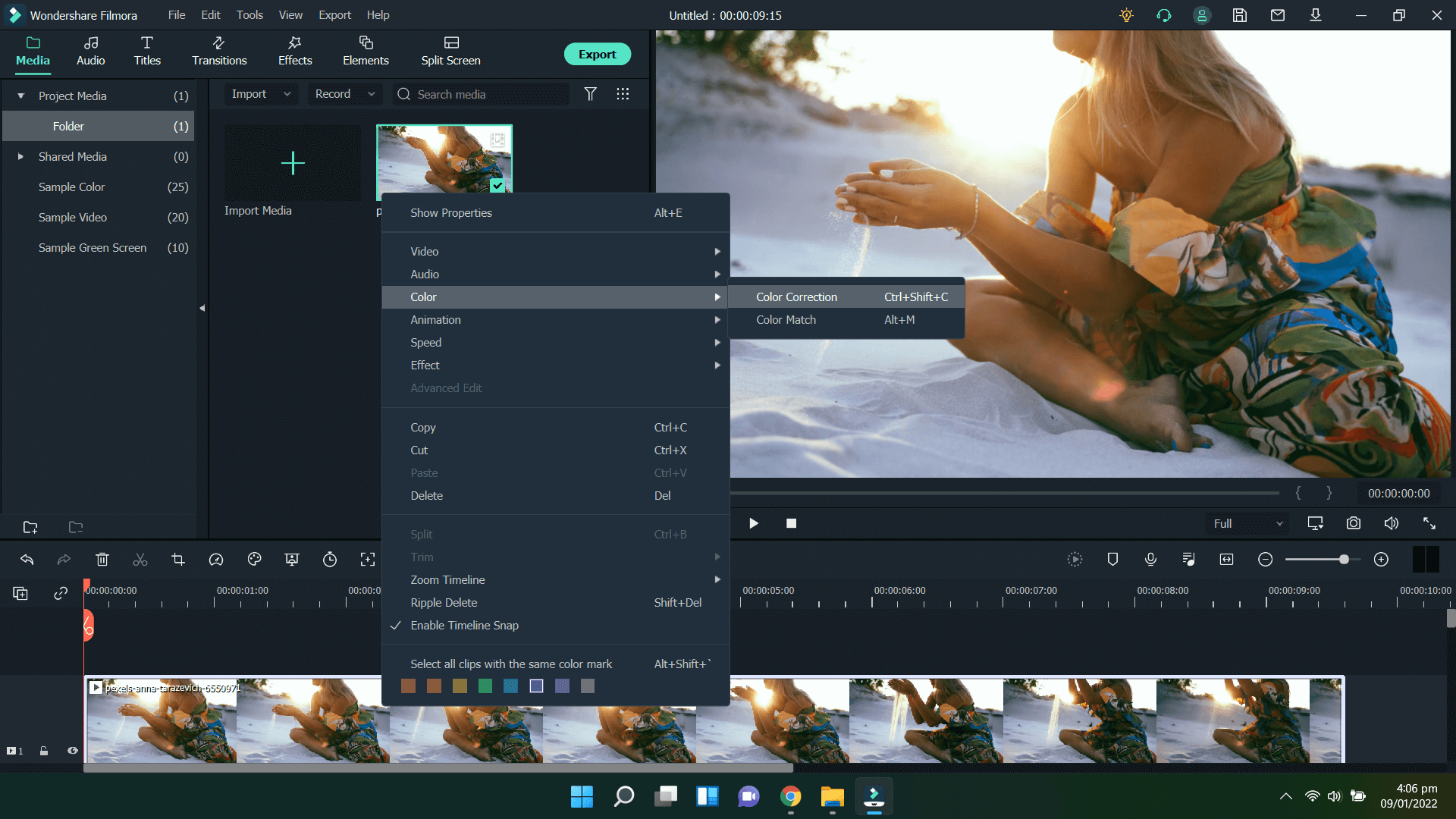 To use this in Filmora, right-click on the movie in your timeline, go to color menu and click on Color Correction. It will open a window with a template library and controls to adjust settings manually.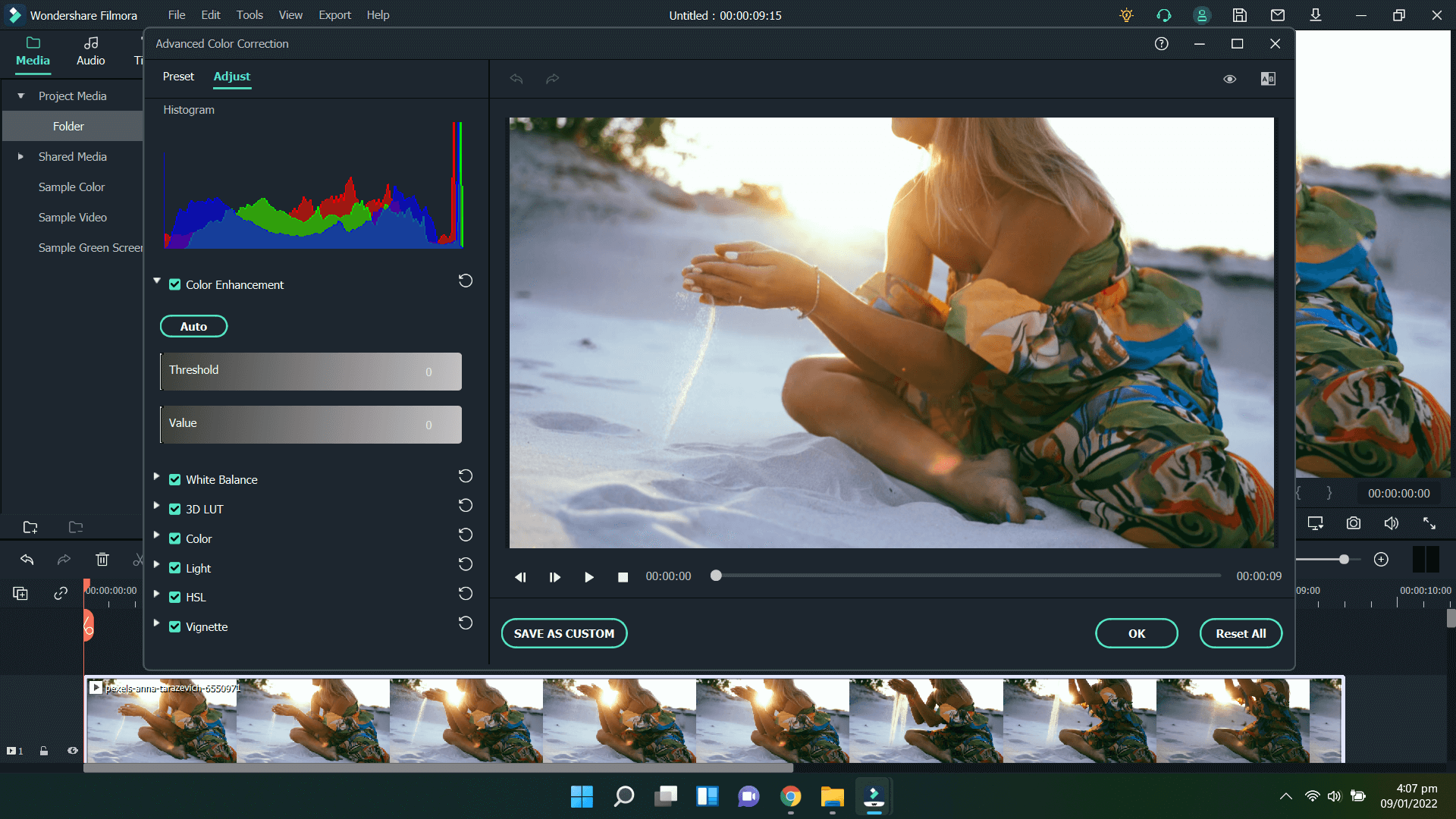 There are a lot of presets available for free if you do not want to adjust manually.
Step 3
Use Filters and other Effects
Filmora offers filters as part of its Effects feature. There are other templates in the Effects category as well. To use filters, you will need to go to the Effects menu in the Tools window on the top left panel.
To apply a filter on your video, just click the downward arrow on the filter icon and once it is downloaded, click the plus sign to add it to the project.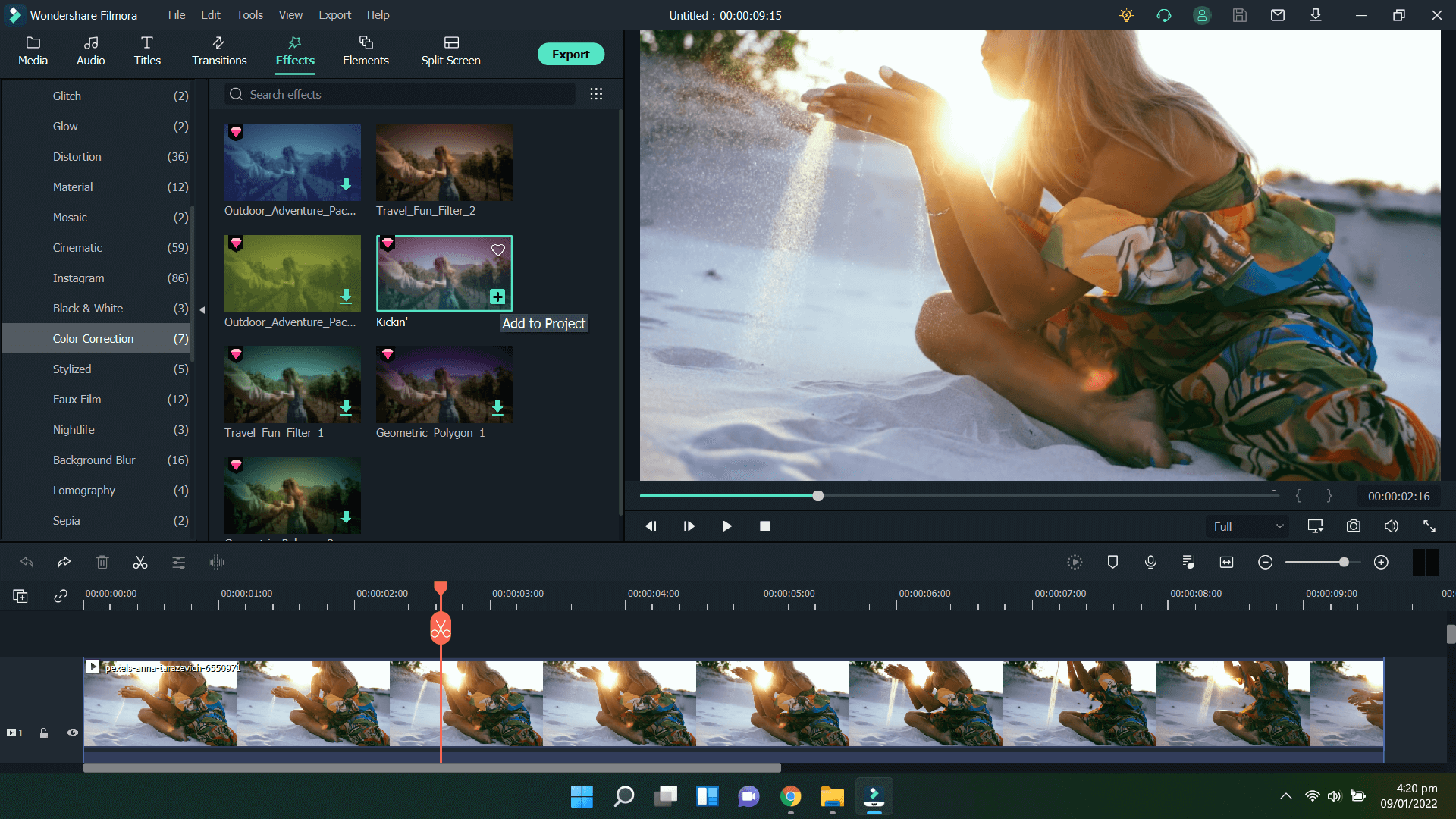 Once you click on it, you will see the filters impression on the timeline that shows the duration to which the filter will be applied. You can drag its edges to adjust its coverage over the subject video.
Step 4
Removing Background Noise
Filmora also gives you the ability to smartly remove the background noise and clarify the speech. To use this, first detach the audio from the video on your timeline. Right-click the video on the timeline, go to the Audio sub-menu, and click on Detach Audio.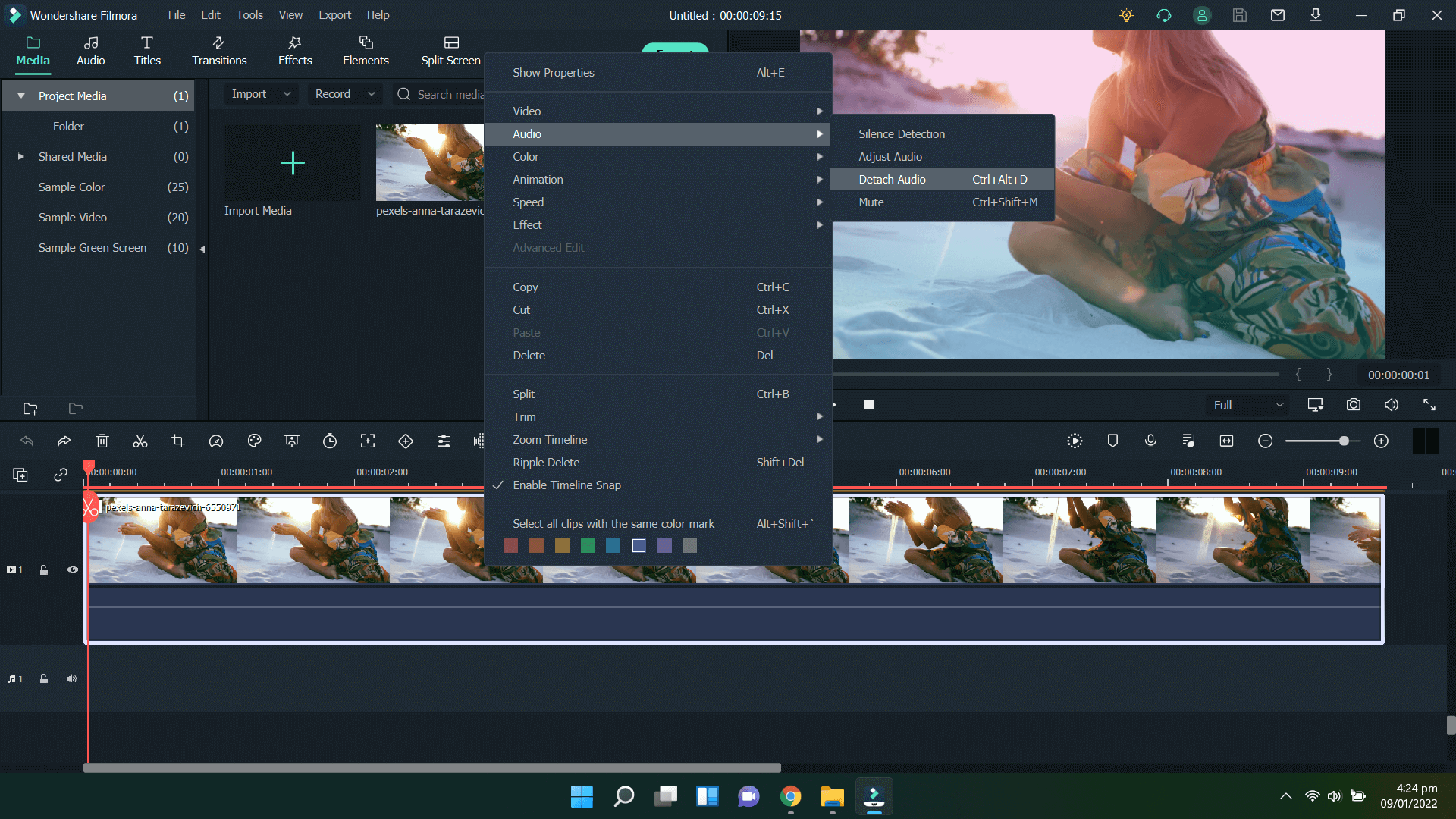 Once you click on this, you will notice that the audio track is now displayed separately on the timeline. You will need to right-click on the audio track on the timeline, go to the Audio sub-menu and click on Adjust Audio.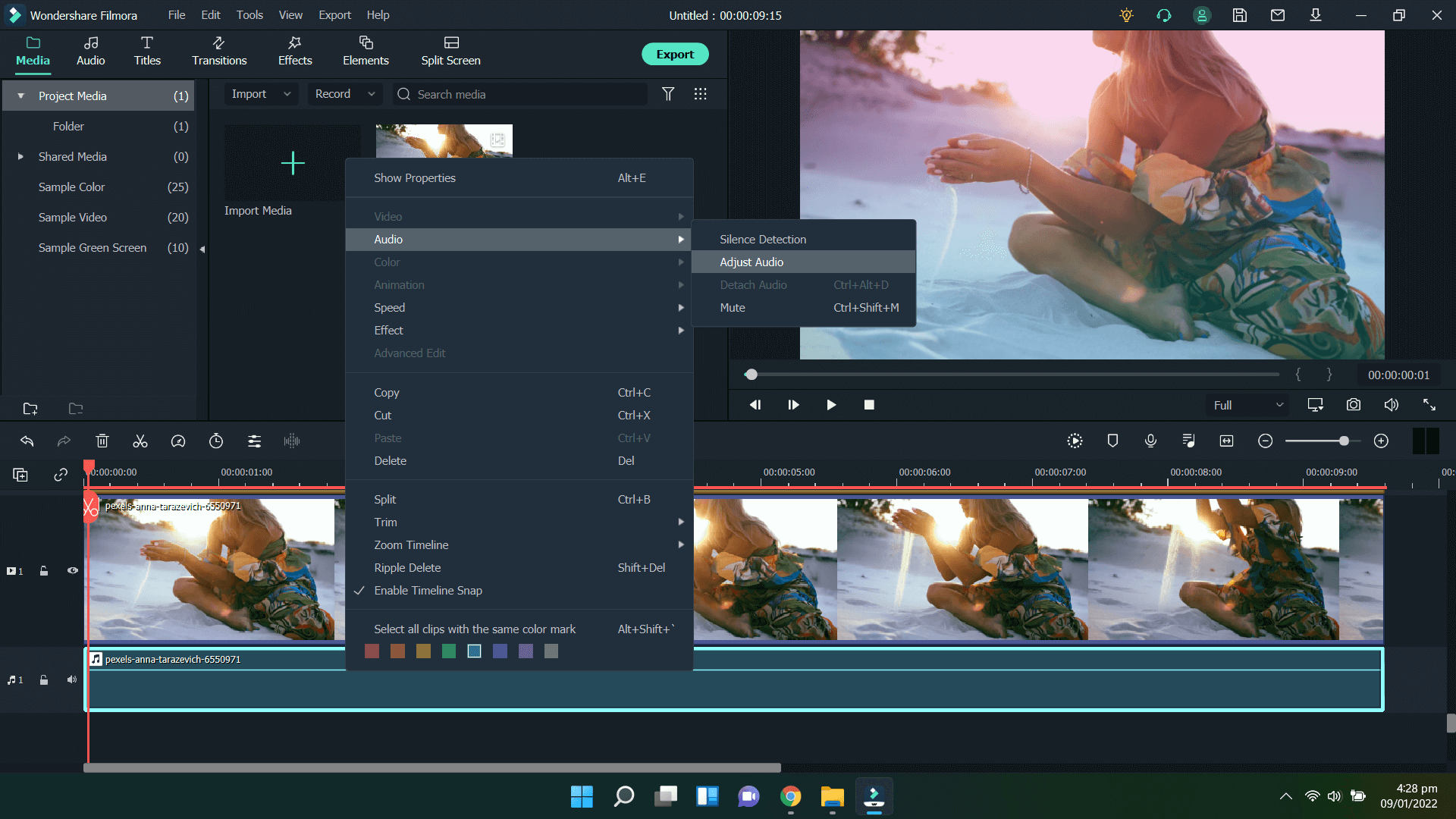 You will now see another control window on your top left panel containing settings adjust your audio track. In addition to other audio controls, there is a checkbox against Denoise. You can activate it by checking the checkbox and adjusting if you need to perform light or heavy denoise option.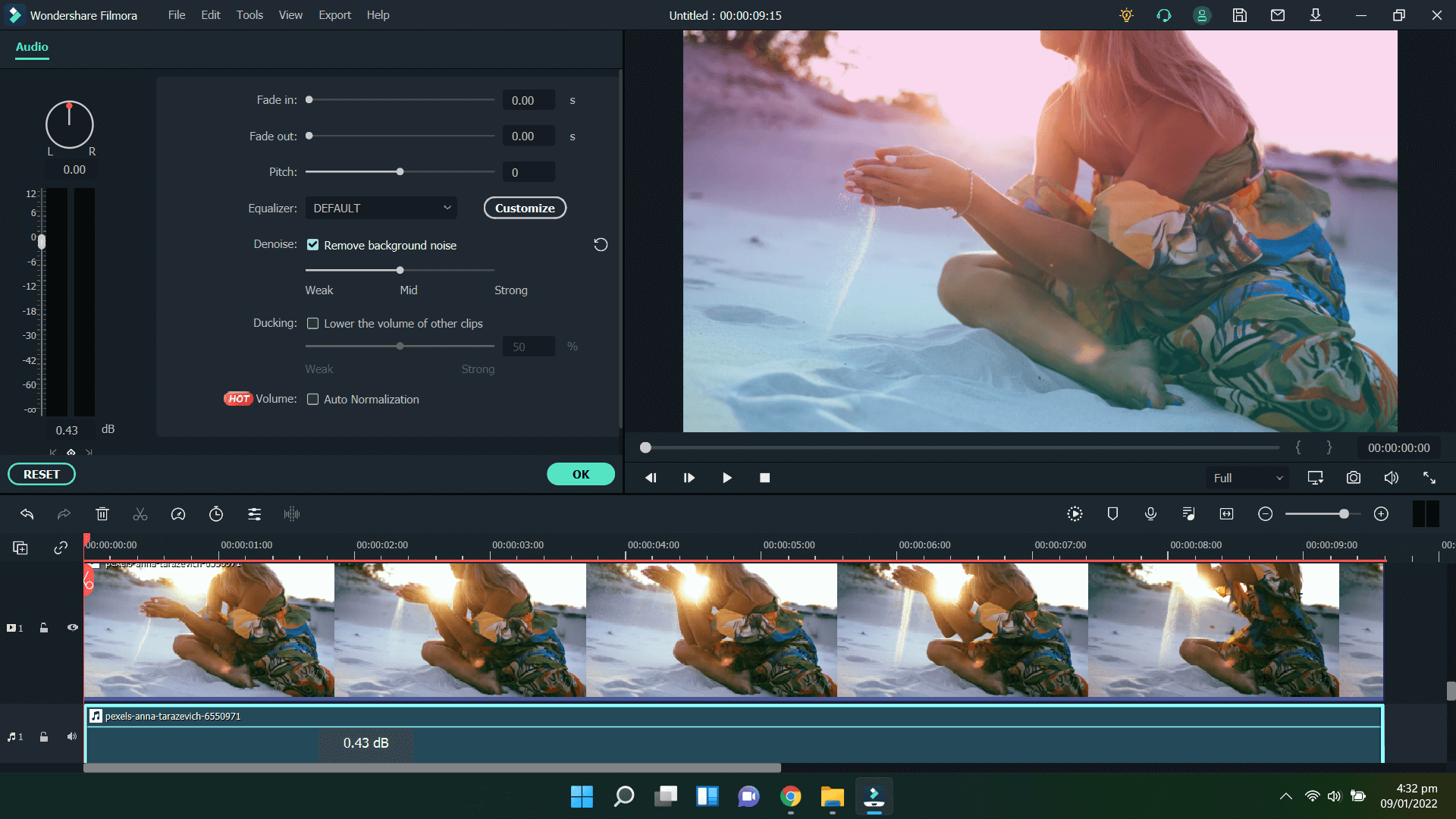 Confirm your selection by clicking on the OK button once you have adjusted the denoising level. Noise removal is now applied to your audio track.
Step 5
Changing Video Resolution
You can also change the resolution and hence the quality of your video. On Filmora, this function is very simple. First, you need to know the current resolution of the video in your project. To know this, right-click on the video on the media panel on the top left and click Properties.
The last thing to do is to change the resolution of your video before you export it to your PC or cloud-based storage. Click on the highlighted Export button located at the top middle of your software window and it will open another window from where you can select the file format for output.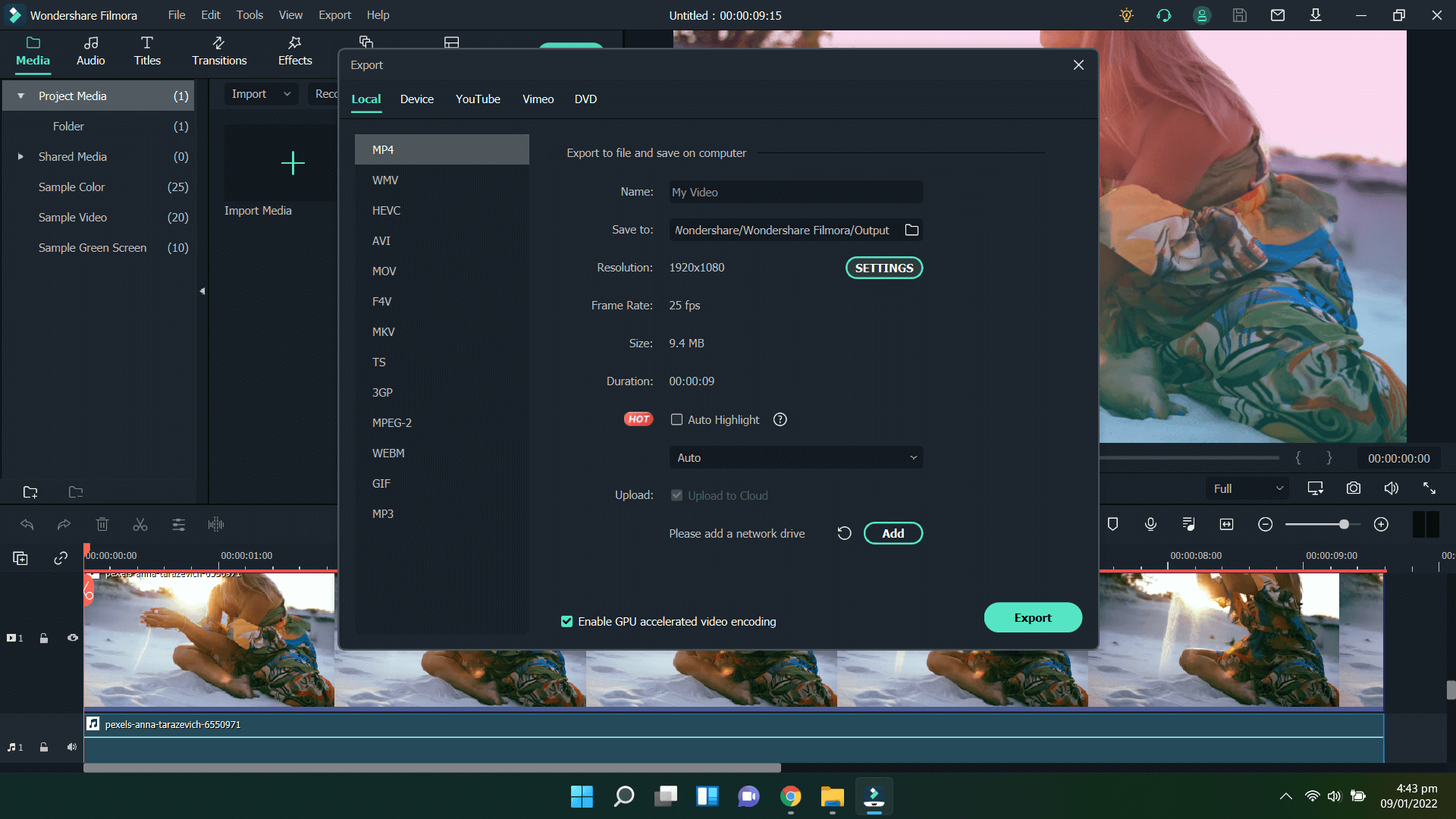 Different video file formats allow different resolutions to save the videos. Some of these video resolution options permit users to use a range of resolution choices. If you want to adjust the video resolution manually, you can click on the Setting button next to the resolution description. It will open another window with a deeper level of alteration.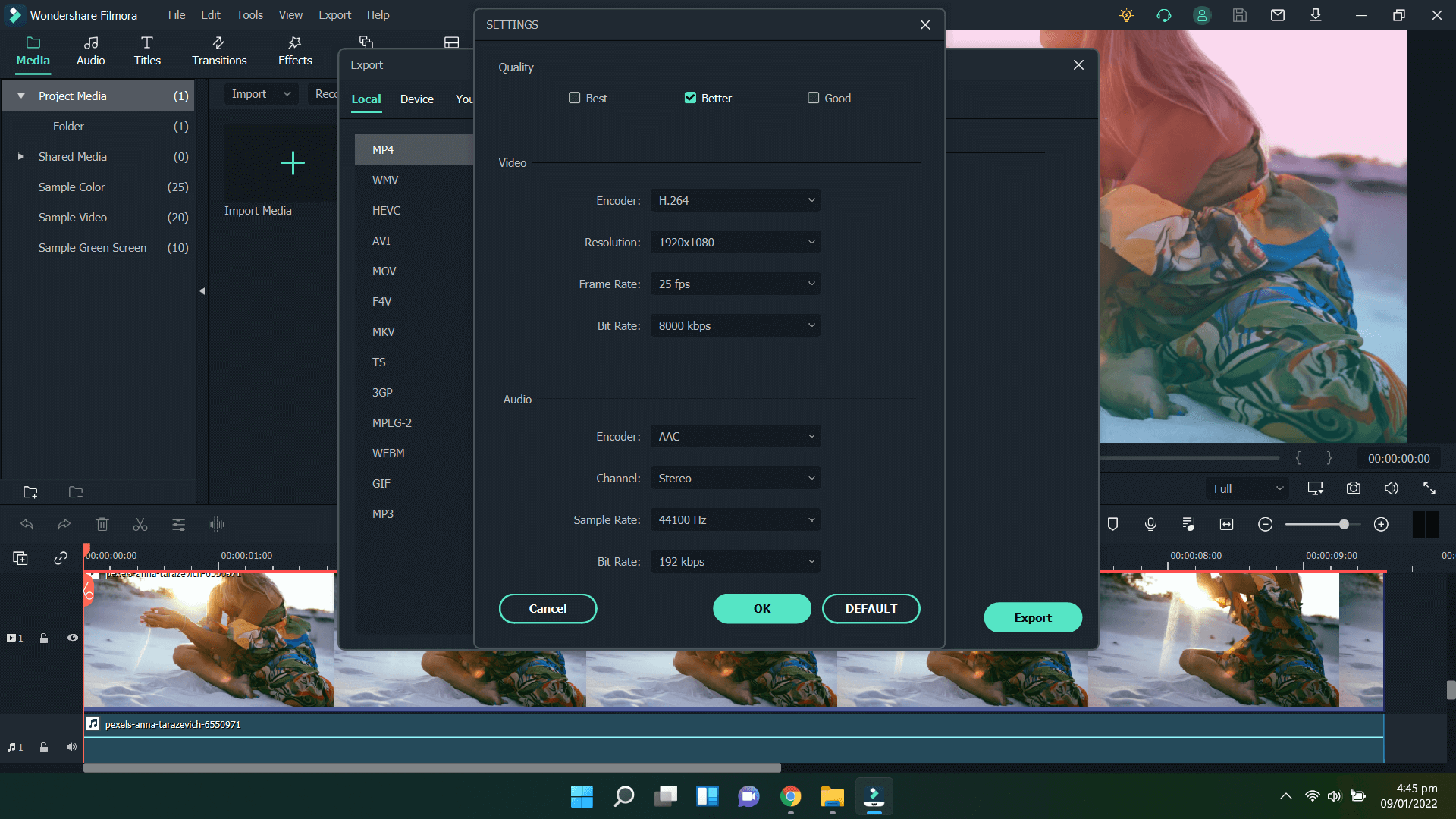 On this window, you will see a drop-down menu labelled Resolution. It has many presets of the most commonly used settings and an option to customize it yourself. To do this, select the Custom option from this dropdown.
Now, you can manually enter the values for the video resolution that you want to save your project in. Once you are done, click the Export button and your video will be created in the video resolution that you have selected.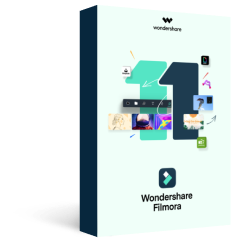 Wondershare Filmora - Best Video Editor for Mac/Windows
5,481,435 people have downloaded it.
Best video editing software for beginner and semi-professional, that comes with powerful editing skills like trimming, splitting, rotating, editing, etc.
500+ free special video effects to customize and create an awesome movie by yourself.
1000+ standalone effects downloading resources to make videos in all kinds of styles.
Record voice in real-time: you can have you voices recorded in realtime and instantly add them to the video files.
The software supports almost all available videos, images, and video formats. Besides, it also supports GIF files and 4K resolution videos.
Part 3. Write in the End
Since YouTube Video Editor and Stupeflix Studio have stopped their service, users turn to search for other online video editing tools, including online video enhancers. Online tools have a good advantage in the operation process because they are web applications free of complex installation.
But almost all of them are not as feature-rich as software that you can install on your computer. When you prefer making stunning videos, for example, you want to adjust the background music or add cool effects to videos after improving video quality; video resolution enhancers online could not help you to achieve this goal. That's why I show you an easy-to-use yet functional Filmora Video Editor here.
Anyway, as long as you are clear about your needs, you can choose a suitable tool to complete it. Whether you choose a free online video enhancer or the usable video editor software, I believe you can complete the video enhancement process as you desired.
Filmora
Easy to use and powerful video editor for all creators
Filmstock
One-stop-shop for stock media including video effects, stock footage and photos, and royalty-free music and sound effects.
Yearly Plan
$99.87 $135.87